TOP NEWS
ABL Space Systems Rocket Stage Destroyed In Test Accident
 ABL Space Systems said the second stage of the small launch vehicle they are developing was destroyed in an accident during testing Jan. 19.
Observers at Mojave Air and Space Port in California reported hearing a boom around 4:30 p.m. Eastern, followed by a plume of black smoke. The plume, visible throughout the area, including by cameras that are part of a wildfire tracking network, dispersed within 20 minutes. There were no reports of any injuries.
Read more at: Spacenews
Cosmonauts Complete Russian Spacewalk To Integrate Prichal Node
Two Russian cosmonauts have conducted a spacewalk at the International Space Station (ISS) to fully configure and integrate the outpost's newest module to support future operations. 
The two spacewalkers, Anton Shkaplerov and Pyotr Dubrov, began their work at 12:17:31 UTC and concluded the EVA seven hours 11 minutes later at 19:28 UTC.
Russian EVA-51 was performed by cosmonauts Pyotr Dubrov and Anton Shkaplerov, wearing Russian Orlan spacesuits. Both had conducted Extravehicular Activities (EVAs, or spacewalks) before, and Dubrov wore the suit with the blue stripes while Shkaplerov wore the suit with the red stripes.
Read more at: NASA spaceflight
NASA Safety Panel Recommends Agency Review How It Manages Human Spaceflight Programs
NASA's safety advisers are calling on the agency to reexamine how it manages human spaceflight programs to reflect the changing relationship with industry and to better run its core exploration effort.
The central theme of the annual report of the Aerospace Safety Advisory Panel (ASAP), released Jan. 11, was a need to reexamine the roles and responsibilities of NASA as human spaceflight programs are increasingly managed by industry rather than NASA itself, as was the case for most of the agency's history.
Read more at: Spacenews
ESA Considering Moving Up Radar Satellite Launch After Sentinel-1B Malfunction
The European Space Agency is considering accelerating the launch of a new Earth science satellite after an existing one malfunctioned last month and remains out of service.
Sentinel-1B, a radar imaging satellite launched in April 2016, malfunctioned Dec. 23. Shortly after the anomaly, ESA said they expected to take up to two weeks to restore the satellite to service. However, in a Jan. 7, update, officials said the malfunction was caused by a "potential serious problem related to a unit of the power system" on the spacecraft.
Read more at: Spacenews
Final Air Leak Location At ISS Discovered, Concerns Ungrounded — Roscosmos
Russian cosmonauts Anton Shkaplerov and Pyotr Dubrov discovered the last air leak location in the International Space Station's Zvezda module, Roscosmos spokesman Dmitry Strugovets said Tuesday, adding that the leak will be eliminated after special equipment is delivered to the station.
"Russian cosmonauts Pyotr Dubrov and Anton Shkaplerov discovered potentially the last air leak location in the Zvezda module's transition chamber in the Russian segment of the ISS in late December," Strugovets said.
According to the spokesman, the equipment for the elimination of the leak will be delivered by the next Progress spacecraft, allowing the cosmonauts to eliminate the leak.
Read more at: TASS
Japan Likely To Further Delay Launch Of New Flagship H3 Rocket
Japan is set to further delay the launch of its new flagship H3 rocket due to newly discovered defects, sources familiar with the matter said.
The first flight of the H3 rocket had been postponed for a year from the launch date initially scheduled for some time in fiscal 2020, which ended last March, and was scheduled to take place by the end of this March.
But the discovery of defects forced the Japan Aerospace Exploration Agency (JAXA) to delay it a second time as it remains unclear by when the vehicle's engine can be redesigned and produced, the sources said Monday.
Read more at: Japan times
China's Lunar Probe Detects In-Situ Moon Surface Water
Chinese scientists published results of in-situ detection of water signals on the moon by the Chang'e-5 lunar lander, lending new evidence to the dryness of the satellite.
The study published on Saturday in the peer-reviewed journal Science Advances revealed that the lunar soil at the landing site contains less than 120 ppm water or 120g water per ton, and a light, vesicular rock carries 180 ppm, which are much drier than that on Earth.
A device onboard the lunar lander measured the spectral reflectance of the regolith and the rock and detected water on the spot for the first time.
Read more at: Xinhuanet
NASA's Webb Telescope Reaches Major Milestone as Mirror Unfolds
NASA's James Webb Space Telescope team fully deployed its 21-foot, gold-coated primary mirror, successfully completing the final stage of all major spacecraft deployments to prepare for science operations.
A joint effort with the European Space Agency (ESA) and Canadian Space Agency, the Webb mission will explore every phase of cosmic history – from within our solar system to the most distant observable galaxies in the early universe.
"Today, NASA achieved another engineering milestone decades in the making. While the journey is not complete, I join the Webb team in breathing a little easier and imagining the future breakthroughs bound to inspire the world," said NASA Administrator Bill Nelson. "The James Webb Space Telescope is an unprecedented mission that is on the precipice of seeing the light from the first galaxies and discovering the mysteries of our universe. Each feat already achieved and future accomplishment is a testament to the thousands of innovators who poured their life's passion into this mission."
Read more at: NASA
SPACE HAZARDS AND STM
NASA Confirms Russian ASAT Test Doubled Debris Risk To ISS
Read more at: Spacenews
Civil Agency Should Take Over Space Traffic Management, Says Pentagon Nominee for Space Policy
The push to move responsibility for space traffic management from the Pentagon to a civil authority has stalled, frustrating members of Congress who want the Department of Commerce to take over the mission from the Space Force.
The first-ever nominee to be Assistant Secretary of Defense for Space Policy endorsed that effort during his confirmation hearing Jan. 13 and pledged to help Congress determine what is needed to make that happen.
Read more at: Airforce mag
The US and China Could Soon Be In Race For Nuclear-Powered Satellites
If future U.S. satellites are to dodge incoming Russian or Chinese fire, they'll need better ways to move around than today's fuel-intensive thrusters. That's why the Pentagon is looking into nuclear-powered propulsion. While leaders at the Space Force and the Pentagon Research and Development office remain publicly quiet about the idea of putting nuclear-powered spacecraft in orbit, the Mitchell Institute for Aerospace studies released a new report that argues for more focused work on it.
Read more at: defense one
SpaceX Launches 2,000th Starlink Satellite from Florida
Read more at: UPI
NEW SPACE/COMMERCIAL
China's Landspace Appears To Be Preparing To Launch Its New Methane-Fueled Rocket
Chinese private company Landspace is working towards a first launch of its new methane-fueled Zhuque-2 rocket with the construction of launch facilities at Jiuquan.
Satellite imagery and deleted social media postings indicate that work is progressing on a new complex for facilitating methane-liquid oxygen launch vehicles at Jiuquan Satellite Launch Center in northwest China.
Timelapse and high resolution satellite imagery show the development near the national Jiuquan center in the Gobi Desert and suggest the presence of a Zhuque-2 test article. A recent, now-deleted article indicates a new flame trench has been completed at Jiuquan.
Read more at: Spacenews
Atomos Space Secures Funding To Develop Space Tug Business
Denver-based startup Atomos Space announced Jan. 12 it has raised the $5 million it had first sought in 2020 to develop its space-tug business, following an investment from early-stage investor Cantos Ventures.
Cantos joined an undisclosed aerospace investor in the funding round, which the startup said paves the way for launching its first two spacecraft in 2023.
Quark, a reusable orbital transfer vehicle (OTV) that Atomos Space has said will be able to tow tens of customers to their orbital destinations over the tug's five-year lifetime, was originally planned to launch in 2021.
Read more at: Spacenews
Richard Branson's Virgin Orbit Sends 7 Satellites To Space In First Launch Since IPO
Virgin Orbit Holdings launched satellites for three customers as the newly public company prepares to expand operations outside the US later this year.
Virgin's Boeing Company 747 aircraft departed at 1.39pm PST on Thursday in Mojave, California.
It then released the 21-metre Launcher One rocket carrying seven small satellites at 2.53pm about 9.1 kilometres over the Pacific Ocean – roughly 80 kilometres south-west of the Channel Islands.
Read more at: National news
SCIENCE AND TECHNOLOGY
Russian Scientists Discover Over 20 Types Of Microorganisms On Orbital Outpost
Researchers of Russia's Institute of Biomedical Problems who have been studying samples from the internal surface of the Zarya module on the International Space Station (ISS) for several years have discovered over 20 microorganisms, according to materials released for the 46th Korolyov Readings conference on cosmonautics on Monday.
"As a result of onboard experiments carried out inside the ISS functional cargo module during the work of five basic expeditions, over 20 types of microorganisms were extracted from the habitat and identified, including the presence of conditionally pathogenic bacteria and fungi," the materials say.
Read more at: TASS
The International Space Station Connected via the SpaceDataHighway
The Airbus' SpaceDataHighway – developed with the support of ESA – provides broadband connectivity services between the International Space Station (ISS) and the Earth. With the Columbus Ka-band (ColKa) terminal now installed and fully tested on-board the ISS, a SpaceDataHighway satellite will start to relay data via a bi-directional link in real time between the ISS Columbus Laboratory and the Columbus Control Centre located at the German Aerospace Center DLR near Munich as well as research centres across Europe.
Read more at: Airbus
SpaceX Wins $102 Million Air Force Contract To Demonstrate Technologies For Point-To-Point Space Transportation
The U.S. Air Force awarded SpaceX a $102 million five-year contract to demonstrate technologies and capabilities to transport military cargo and humanitarian aid around the world on a heavy rocket. 
The contract is for the rocket cargo program, a new project led by the Air Force Research Laboratory to investigate the utility of using large commercial rockets for Department of Defense global logistics.
Greg Spanjers, rocket cargo program manager, said in a statement to SpaceNews that the contract formalizes a government-industry partnership to help "determine exactly what a rocket can achieve when used for cargo transport, what is the true capacity, speed, and cost of the integrated system."
Read more at: Spacenews
Orbit Fab Secures Deal To Refuel Astroscale's Satellite-Servicing Robots
Astroscale U.S., a provider of on-orbit services to extend the life of satellites, has signed an agreement to use Orbit Fab's in-space refueling tankers, the companies announced Jan. 11.
Orbit Fab, a startup offering "gas stations in space," will refuel Astroscale's geostationary satellite servicing spacecraft known as LEXI, short for Life Extension In-Orbit.
The agreement commits Orbit Fab to supply up to 1,000 kilograms of Xenon propellant to refuel Astroscale's LEXI vehicles, the first of which is projected to launch in 2026.
Read more at: Spacenews
Radian Announces Plans To Build One Of The Holy Grails Of Spaceflight
A Washington-state based aerospace company has exited stealth mode by announcing plans to develop one of the holy grails of spaceflight—a single-stage-to-orbit space plane. Radian Aerospace said it is deep into the design of an airplane-like vehicle that could take off from a runway, ignite its rocket engines, spend time in orbit, and then return to Earth and land on a runway.
"We all understand how difficult this is," said Livingston Holder, Radian's co-founder, chief technology officer, and former head of the Future Space Transportation and X-33 program at Boeing.
Read more at: Arstechnica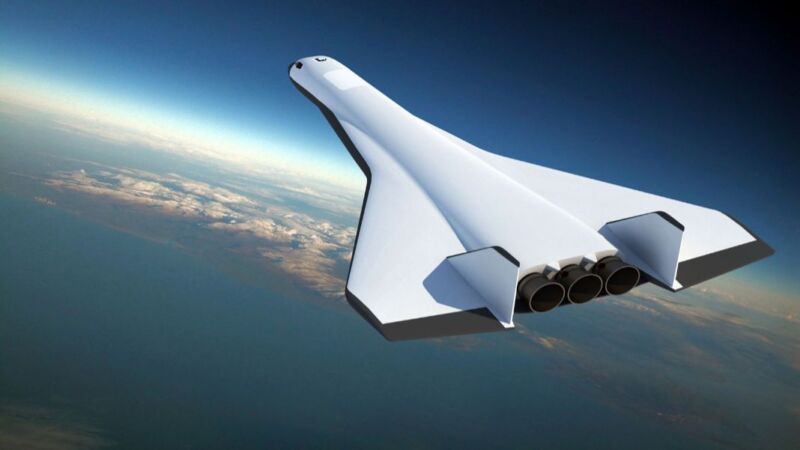 Gaganyaan Programme's Cryogenic Engine Qualification Test Successful: ISRO
"This successful long-duration test is a major milestone for the Human Space Programme Gaganyaan. It ensures the reliability and robustness of the cryogenic engine for induction into the human-rated launch vehicle for Gaganyaan", an ISRO statement said.
Read more at: NDTV
Space Travel Destroys Red Blood Cells Faster Than On Earth
Scientists have discovered more about why space travel makes astronauts anaemic when they return to Earth. Canadian researchers say 50% more red blood cells are destroyed in space and this continues for however long the mission lasts. As a result, long voyages to the Moon, Mars and beyond may be a challenge, they say. But their insights could benefit bedridden patients on Earth with the same condition.
"Space anaemia" is something scientists have known about since the very first missions returned to Earth – but exactly why it happens has been a mystery.
Read more at: BBC
Where is the Edge of Space?
Have you ever looked up at the night sky and wondered: how far away is space? What distances can we climb to in our atmosphere before we reach the edge, and does that line even exist?
Cosmos Magazine's Lauren Fuge delves into this conundrum within the context of 2021's billionaire "astronauts" and their race to space.
You can also ascend through the different layers of the Earth's atmosphere to explore this question with 2019's SCINEMA International Science Film Festival entry – Where Does Space Begin?
Read more at: Cosmos magazine
SPACE POLICY
What Happens When Someone Dies In Space? Space Tourism Brings New Legal And Moral Issues
Commercial spaceflight companies such as Virgin Galactic and Blue Origin are now offering exclusive opportunities for celebrities and civilians to travel to space. Traditionally, astronauts have been subject to rigorous training and medical scrutiny before going to space, and the risk of death from natural causes was considered remote. But in this new era of space tourism, it appears medical screening may not be carried out, and only minimal pre-flight training provided.
Read more at: Conversation
Other ISS Partners Start Planning For Extension To 2030
The White House's decision to extend operations of the International Space Station through the end of the decade is a "trigger" for other partners to make their own plans to continue participation in the station.
NASA announced Dec. 31 that the Biden administration agreed to continue operations of the ISS to 2030. Federal law, last updated in 2015, authorized operations of the station through at least 2024.
The announcement, while not unexpected, still requires other ISS partners to agree to continue operations of the station after 2024. Josef Aschbacher, director general of the European Space Agency, tweeted Dec. 31 that he welcomed the decision and would submit a formal proposal to ESA's member states for the agency "to continue until 2030, as well."
Read more at: Spacenews
Israel To Sign Artemis Accords: Foreign Minister
Israel will sign the U.S.-led Artemis Accords outlining best practices for space exploration, according to Israeli Foreign Minister Yair Lapid.
"Today, I won the government's approval to join the Artemis Accords, initiated by NASA, for cooperation in space exploration," Lapid said Jan. 16 via Twitter. "We are moving toward a global and innovative future where countries mobilize resources for science and research, and work together to advance space diplomacy. To sign the accords will strengthen cooperation with other signatories in the field of trade and economy." 
Read more at: Spacenews
NASA Inspector General Warns Astronaut Corps May Be Too Small
The size of NASA's astronaut corps may soon fall below the minimum level the agency needs to support space station and Artemis missions and other activities, the agency's inspector general warns.
A Jan. 11 report by NASA's Office of Inspector General found that the agency's astronaut corps, with 44 active astronauts, could fall below the "minimum manifest requirement" needed to adequately support International Space Station and Artemis missions as soon as this year as astronauts leave the agency. The corps, which had at its peak in 2000 nearly 150 astronauts, is now at its smallest size since the 1970s.
Read more at: Spacenews
Biden's Space Policy Nominee Backs Ban On Destructive ASAT Testing, Pushes Norms
John Plumb, White House nominee to be the first-ever assistant secretary for Pentagon space policy, today signaled support for a ban on destructive anti-satellite (ASAT) weapons tests.
Such a ban, he told lawmakers, "would certainly help" the Defense Department protect its space assets, citing the call by Deputy Defense Secretary Kathleen Hicks at the first Biden administration meeting of the National Space Council on Dec. 1 for nations to refrain from debris-creating ASAT tests.
"Kinetic destructive tests pose a long-term, enduring problem to all spacefaring nations, including astronauts," Plumb said during his confirmation hearing before the Senate Armed Services Committee.
Read more at: Breaking defense
One Year into the Biden Administration, NASA Looks to Future
Over the past year, NASA has made valuable contributions to Biden-Harris Administration's goals – leading on the global stage, addressing the urgent issue of climate change, creating high paying jobs, and inspiring future generations.
"Since President Biden and Vice President Harris were sworn in one year ago, their administration has made generational progress for Americans – and made NASA a priority. This spring, as Artemis I lifts off from Kennedy Space Center, the world will once again witness America's unrivaled ingenuity and inspiration as NASA prepares the next generation to return to the Moon and on to Mars," said NASA Administrator Bill Nelson.
Read more at: NASA
Astronaut Chris Hadfield: Space Nations Have More To Gain Working Together Than Competing On Science
The world's major space powers should avoid repeating the mistakes they have made on the ground and instead define new relationships in space to share knowledge to make space exploration more efficient, according to Chris Hadfield, a Canadian astronaut known for his vast experience on space project collaborations.
Hadfield, who has worked extensively with Russian and American-led space programmes and was commander of the International Space Station, made the remarks in the latest episode of the South China Morning Post's video series Talking Post with SCMP chief news editor Yonden Lhatoo. In the conversation he shared his views on the progress of China's space programme, the prospects for the ISS and the possibility of extraterrestrial lives.
Read more at: SCMP
SPACE DEFENSE
Space And National Security: What To Expect In 2022
At the start of 2021, key questions loomed for the U.S. military space community: Would the Space Force survive under President Biden? Could the Defense Department's space agency really build a megaconstellation? And when would United Launch Alliance fly the long-awaited Vulcan Centaur, a vehicle that the Pentagon is counting on to deliver critical national security satellites to orbit.
A year later, the Space Force stands on firmer political ground but is coming under pressure to deliver new technologies to counter threats from Russia and China. The Space Development Agency is counting down to the launch of its first operational satellites. And ULA is still waiting for Blue Origin to deliver engines for Vulcan's maiden flight.
Read more at: Spacenews
Welcome to the NEW Space Race
Space today enables nearly every facet of society and is central to our way of life: From commerce to weather forecasting to global communications, society not only relies on space capabilities, but also expects those capabilities to be available on demand. Space enables everything from email and Internet service to global trade, scientific research, and national security, where it is essential to achieving U.S. goals and maintaining U.S. leadership.
The ideological and geopolitical struggle between the United States and the Soviet Union that followed World War II fueled a space race that began in the 1950s and stretched into the 1970s. Beginning with the successful launch of Sputnik on Oct. 4, 1957, that Cold War race was on.
Read more at: Airforce mag
Space Force To Take A Fresh Look At Communications Satellite Needs
What mix of satellites will be needed to meet rising demand for connectivity and make systems resilient to cyber attacks will be the subject of a deep-dive study by the U.S. Space Force.
The work will be done by the Space Warfighting Analysis Center, or SWAC, a new organization created to design the military's future space architecture. 
The SWAC will seek to answer questions such as how much satellite capacity in what orbits is needed to support U.S. military users and how much of that demand could be met by commercial satcom, versus government-owned satellites. SWAC analysts will use models and simulations to to design hybrid architectures of commercial and government satellites and assess their vulnerabilities to threats like cyber attacks.
Read more at: Spacenews
Space Force Foresees Need for Cislunar Space Domain Awareness Within Decade
The Space Force's top officer thinks the U.S. needs to be able to surveil cislunar space as soon as five years from now to defend U.S. interests on and around the moon.
Chief of Space Operations Gen. John W. "Jay" Raymond explained his estimate—the need for cislunar space domain awareness in the next five to 10 years—during a webinar Jan. 19 by the Center for Strategic and International Studies.
NASA, with its mission of exploration and science, has said it plans to go back to the moon "hopefully here in the not-too-distant-future," Raymond said. "I think for them to do their job, they have to have a domain that's safe, and secure, and stable."
Read more at: Airforce mag
NATO Publishes 'Overarching' Space Policy, Outlines 4 Roles It Could Play
NATO isn't looking to develop any space capabilities of its own, but it does want to bolster its space support for operations and missions. Any space-based attack on an ally could trigger the alliance's collective defense policy, it said in its first public space policy document released Jan. 17.
NATO's newly released "overarching" space policy follows the alliance's adoption of a previous space policy in 2019, but details of that policy weren't released publicly.
Read more at: Airforce mag
Hypersonic Weapons Can't Hide from New Eyes in Space
China's test flight of a long-range hypersonic glide vehicle late last year was described in the media as close to a "Sputnik moment" in the race to develop new ultrafast maneuvering weapons. But even as senior U.S. military officials publicly fretted about missiles that are, for the moment at least, effectively invincible, the Pentagon was quietly making strides on an entirely novel way to help shoot down these weapons.
Late last December the U.S. Department of Defense's Missile Defense Agency (MDA) gave the green light to a pair of contractors—L3Harris Technologies and Northrop Grumman—to pivot from design to prototype fabrication of a Hypersonic and Ballistic Tracking Space Sensor (HBTSS) system.
Read more at: Scientific American
'One-Sided, Incendiary': Russian Diplomat Slams NATO's Space Policy Paper
Russian Foreign Ministry Spokeswoman Maria Zakharova took NATO to task over its space policy paper at a briefing on Thursday, branding it as slanted and incendiary.
According to her, the document entitled NATO's Overarching Space Policy, which was published on January 17, covers the Western-led bloc's priorities in space.
"The document is one-sided and in fact incendiary as it is based on destructive beliefs of the US-led NATO members who have an important role in space," Zakharova emphasized.
Read more at: TASS
Exclusive: Space Warfighting Analysis Center Chief on Creating 'Something Out of Nothing'
As Space Force's new Space Warfighting Analysis Center moves ahead with its two newest priority "force designs," the center's director is cautioning that his office is navigating uncharted waters in the race to reform America's national security space architecture, including how it gets funded.
"A lot of this stuff hasn't been done before, right? So, there's no recipe and trying to come up with the analytical methods, the tools, the models," SWAC director Andrew Cox told Breaking Defense in an exclusive interview Tuesday. "It's just grinding work, and it just takes time. There's a high expectation that we deliver — and we deliver fast and we deliver well — and so I think that's just a tremendous amount of pressure on us to create something out of nothing."
Read more at: Breaking defense
Space Race Needs Better Cybersecurity
Things are heating up in space in more ways than one. Recently, Russia conducted an anti-satellite (ASAT) test and launched a missile at one of its old spy satellites. The explosion hurtled debris through space, forcing the crew of the International Space Station to take shelter in a spacecraft for protection. ASAT tests are a growing threat to satellites, but they're not the only threat. Gen. David Thompson of U.S. Space Force told The Washington Post that Russia and China are launching attacks on U.S. satellites every day — using digital attacks, lasers, and radio frequency jamming.
Read more at: Hill
VARIOUS
After Six Decades, Russia Will Build Its Final Proton Rocket This Year
Russia's main space corporation, Roscosmos, said it is in the process of building four more Proton rockets before it shuts down production of the venerable booster.
In a news release, Roscosmos said the four rockets are on an assembly line at the Khrunichev State Space Research and Design Center's factory in Moscow's Fili district. After their production is complete, these four rockets will be added to its present inventory of 10 flight-ready Proton-M rockets. (The news release was translated for Ars by Rob Mitchell.)
Russia said it plans to launch these remaining 14 Proton rockets over the next four or five years. During this time frame Russia plans to transition payloads, such as military communications satellites, that would have launched on the Proton booster to the new Angara-A5 rocket.
Read more at: Arstechnica
NASA Wants Your Ideas To Reuse Trash And Waste On A Mars Mission
Read more at: Space.com
Pierre-Yves Tissier Appointed Chief Technical Officer at Arianespace
Pierre-Yves Tissier began his career in 1985 at Bertin Technologies, in the turbo-machinery and thermodynamics department before joining the SNPE (today, ArianeGroup) research center, five years later, as Head of the Internal Ballistics Laboratory, a position in which he led numerous projects in civil and military launcher propulsion, in collaboration with the French space agency, CNES, and the French defense procurement agency, DGA.
Read more at: Parabolic arc
A New NASA Astronaut Corps For The Next Era In Space
Read more at: Axios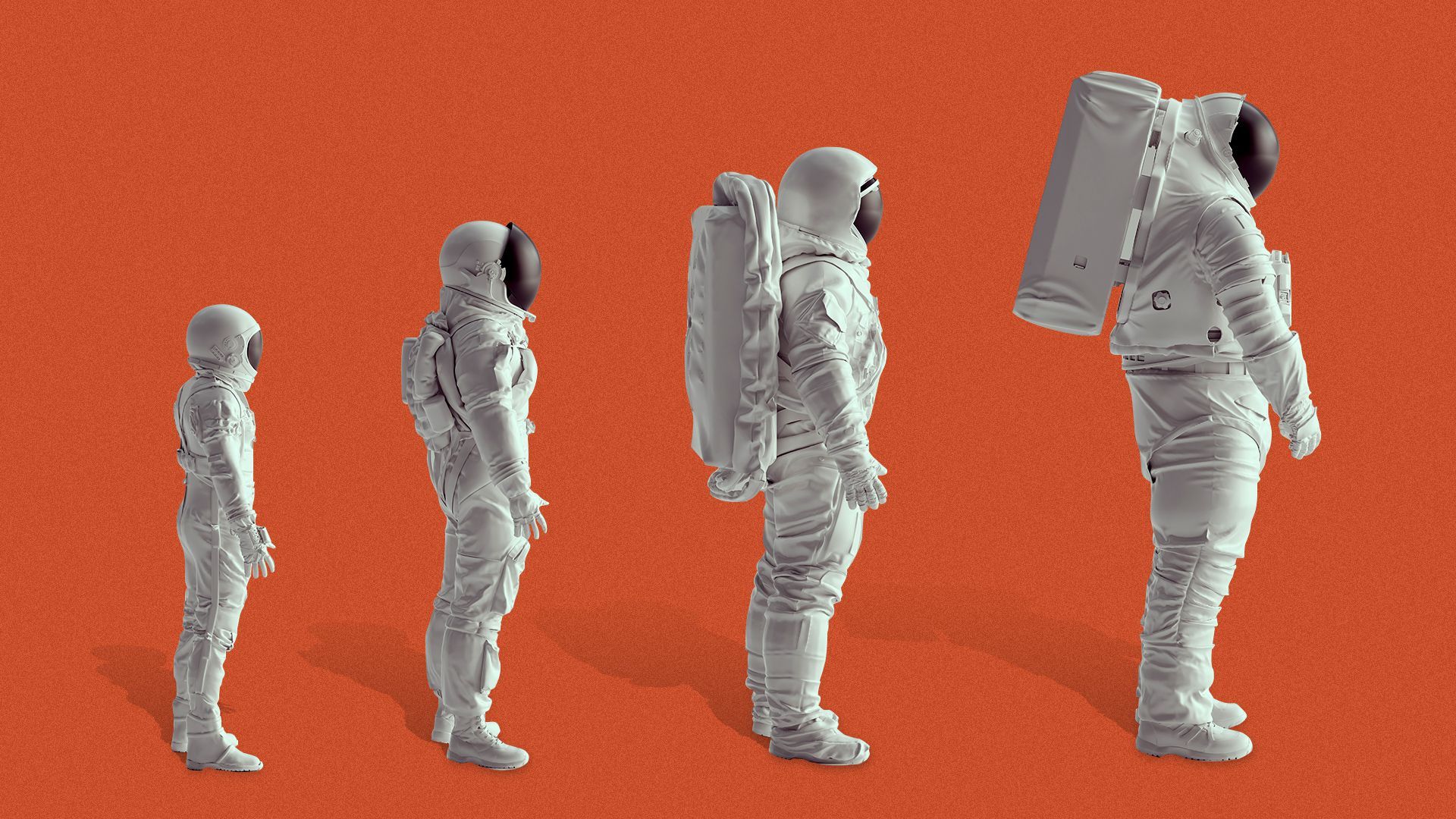 China's Rocket Technology Hits The Ski Slopes
Who would ever have thought that technology used on China's largest carrier rocket would be used to improve the safety of skiers?
Chinese scientists have developed a strong ski helmet with space technology originally used on the Long March-5 rocket, the country's heaviest launch vehicle and the carrier of Mars probe Tianwen-1.
The helmet, designed by a team from the Dalian University of Technology in northeastern Liaoning Province, has been tested on Chinese freestyle skiers during their training on aerials and halfpipes for the upcoming Winter Olympics.
Read more at: Xinhuanet
Science Just Discovered Your Brain Really Hates PowerPoint
Almost all presentations (PowerPoint or otherwise) entail a presenter talking while displaying slides full of words. The idea is that the words on the screen support the words being spoken, thereby increasing both comprehension and retention. There's only one problem: presentations decrease comprehension and retention because the human brain is really bad at any multitasking that involves using the same part of the brain.
Read more at: incafrica
Elon Musk's Name 'Mentioned' In Space Travel Book 20 Years Before He Was Born
Tech billionaire and SpaceX CEO Elon Musk has been very vocal about his goal to take humans to Mars in less than a decade. Interestingly, someone has brought up that his name was mentioned in a book about space travel almost 20 years before he was born, implying that his mission has long been predicted.
It was first brought up on Twitter after Musk made a cryptic post about destiny. In response to the tweet, a user who goes by the name Toby Li noted that the billionaire's name was mentioned in a non-fiction book, "Mars Project."
Read more at: IBtimes
What is the Fermi Paradox?
The Fermi Paradox – named after the Italian-American physicist Enrico Fermi – can be summed up in a simple question that anyone looking out at the night sky has probably asked themselves: Where is everybody? Or, to put it another way, it's a big universe, so why can't we see life anywhere but here on Earth?
That's the question that occurred to Fermi at lunch one day in 1950, after a discussion about UFO sightings. Unlike most idle daydreamers, however, he put some mathematical grunt into addressing the problem.
Read more at: Cosmos magazine
Rocket Scientist Dr S Somanath The New ISRO Chief; All You Need To Know About Him
Dr S Somanath, the director of Vikram Sarabhai Space Centre (VSSC), has been appointed as the 10th chairman of the Indian Space Research Organisation (ISRO). Dr Somanath has also been made the secretary of the department of space (DoS). He will assume his new office on January 14 when Kailasavadivoo Sivan, the current ISRO chief, completes his term, which includes a one-year extension.
An order by the Ministry of Personnel read that Somanath will serve as the ISRO chief for a combined tenure of three years from the date of joining of the post, inclusive of an extension in tenure beyond the age of superannuation in the public interest.
Read more at: CNBC TV18