TOP NEWS
Clearspace Books Vega C For 2026 De-Orbit Mission
ClearSpace has signed a contract with Arianespace to launch its first debris de-orbit mission on Europe's Vega C rocket in the second half 2026, the Swiss startup announced May 9.
Luc Piguet, ClearSpace co-founder and CEO, said its 700-kilogram servicer is slated to lift off from French Guiana to low Earth orbit (LEO) as a secondary passenger to a larger payload that has yet to be selected.
Vega C can launch about 2,300 kilograms to a reference 700-kilometer polar orbit.
Read more at: spacenews
The Ariane 6 Rocket Will Now Debut No Earlier Than The Spring Of 2024
The European Space Agency posted an update Friday on the status of its flagship rocket, the Ariane 6 vehicle. While the space agency did not provide a concrete launch target for the rocket's debut flight, it shared information on key milestones to be completed, including a test firing of the rocket's first stage in French Guiana.
Even without an updated launch date, it can reasonably be inferred from the new information that the Ariane 6 rocket will not launch this year. The question now is how far the debut of the much-anticipated rocket will slip into 2024.
Read more at: arstechnica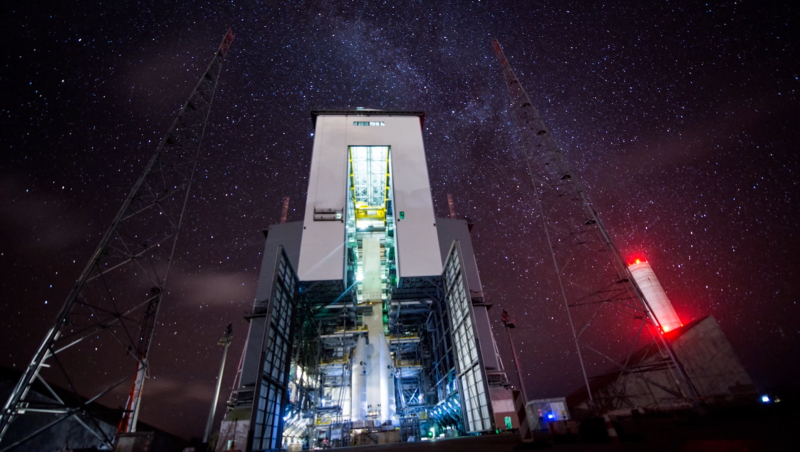 SPACE HAZARDS & STM
Asteroid Incoming! South Bombay House-Sized Space Rock Speeds Towards Earth on May 9th
Asteroid 2023 HG1, a space rock estimated to be between 45 to 110 feet in size, is racing towards Earth at a speed of 7200 KMPH (2 kilometers per second). But fear not, this celestial visitor poses no threat to our planet as it is set to pass by at a safe distance of 4.16 million kilometers on Tuesday, May 9th.
Discovered on March 26, 2023, Asteroid 2023 HG1 belongs to the Apollo group of near-Earth objects. It orbits the Sun every 402 days, reaching a maximum distance of 173 million kilometers and approaching as close as 145 million kilometers.
Read more at: Timesnow news
NASA Alert Confirms Giant 650ft Asteroid To 'Closely Approach' Earth At 51,000mph – It's Twice Size Of Statue Of Liberty
NASA was keeping an eye on a huge asteroid that's set to make a close approach to Earth later this month. The large space rock is called 2023 CL3 and it's estimated to be up to 656 feet wide. NASA has listed the asteroid on its Earth Close Approaches list. That's a table full of space rocks that need to be kept under investigation. This includes Asteroid 2023 CL3, which is more than twice as big as the Statue of Liberty.
Read more at: Sun
Listen To A NASA Recording Of The Sun's Plasma Waves Hitting Earth's Magnetic Field
NASA has unveiled an audio recording of plasma waves hitting Earth's magnetic field.
According to NASA, charged particles called plasma emanate from the sun and erupt into ultra-low-frequency waves when they journey on the solar wind and collide with the Earth's magnetic field, "vibrating like the plucked strings of a harp".
A new NASA-funded citizen science project called HARP (Heliophysics Audified: Resonances in Plasmas) has now sped up these plasma waves to convert them into audible "whistles, crunches, and whooshes", which you can listen to below.
Read more at: djmag
COMMERCIAL SPACE
The International Space Station Would Be Better Off in Private Hands
The nation's space program often entails sucking billions of taxpayer dollars into black holes. The President's FY 2019 Budget, released on February 12, gives taxpayers a pleasant break from space oddities. The Budget proposes the removal of government funding for the International Space Station (ISS) by 2024, turning the project over to the private sector. Already this proposal is receiving criticism from some fiscal hawks blindsided by their love for federal forays into space.
Read more at: fee.org
Chinese Startup Aims To Debut New Reusable Rocket Next Year
A Chinese launch startup is making moves toward launching its small Falcon 9-like rocket.
Galactic Energy was established in 2018 and is already working toward a test launch of its Pallas 1 rocket. Powered by the company's own Cangqiong kerosene-liquid oxygen engines, Pallas 1 will be capable of carrying 11,000 pounds (5,000 kilograms) of payload to low Earth orbit.
The startup has already made a name for itself by successfully developing and launching a light-lift solid-fueled rocket named Ceres 1. Each of the five Ceres 1 launches so far, starting in November 2020, have been successful, marking an impressive start for the company.
Read more at: space.com
Starbase Repairs Proceeding – Ships Prepared For Future Flights
On the heels of last month's dramatic launch of Booster 7 and Ship 24, repairs on the Orbital Launch Site and tank farm are proceeding at pace. Over at the Production Site, several Ships are in various stages of preparation, ahead of the selection for which will be the next to launch with Booster 9.
Ships 25 through 29 are in play, with the former undergoing cryo proofing at the Masseys test site, and the latter currently stacking in the High Bay.
Read more at: NASA spaceflight
Vast Says It Will Launch Its First Space Station In 2025 On A Falcon 9
A private space station company, Vast, announced on Wednesday that it intends to launch a commercial space station as soon as August 2025. After deploying this "Haven-1" space station in low-Earth orbit, four commercial astronauts will launch to the facility on board SpaceX's Crew Dragon vehicle.
The California-based company says this crew will then spend about 30 days on board the Haven-1 space station before returning to Earth. As part of Wednesday's announcement, Vast said those four crewed seats are now up for sale, as are those for a second mission that will launch no earlier than 2026
Read more at: arstechnica
Israeli Startup Wespace Aims To Launch Robotic 'Moon Hopper' By 2026
Israeli startup WeSpace Technologies wants to put its robotic footprint on the moon. The company aims to provide autonomous lunar hopper drones, which will deliver customer payloads to hard-to-reach regions of the moon. WeSpace was founded in 2019 by CEO Yifat Feffer and chief technology officer Yigal Harel, the latter of whom previously helmed the pioneering Beresheet lunar lander program for the Israeli organization SpaceIL. Beresheet, a four-legged stationary probe, crashed into the moon's surface during its landing attempt in April 2019. Harel and Feffer established WeSpace that same year, with aspirations for a much more complex lunar vehicle.
Read more at: space.com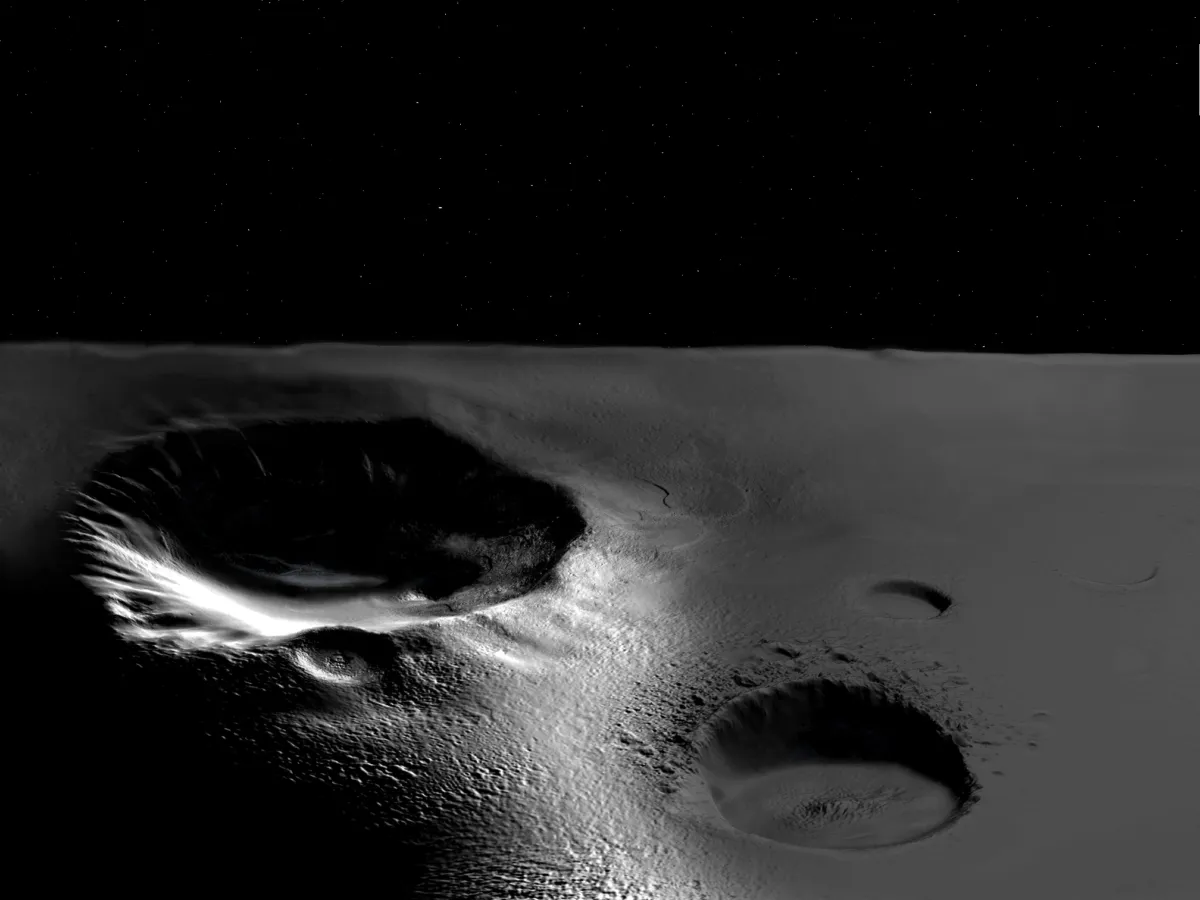 Telesat Eyes 2026 For First Lightspeed Launches Amid Funding Delays
Telesat now expects to start deploying satellites for Lightspeed around 2026, six years later than originally planned as talks to fund the low Earth orbit broadband constellation drag on.
CEO Dan Goldberg said May 11 the Canadian geostationary satellite operator would give a more definitive deployment timeframe once it secures all of Lightspeed's funding, including a sizable chunk expected to come from France's export credit agency.
Read more at: spacenews
SpaceX's Falcon Rocket Family Reaches 200 Straight Successful Missions
SpaceX's launch of 51 more Starlink internet satellites Wednesday from California marked the 200th consecutive successful mission for the company's Falcon rocket family, a record unmatched by any other space launch vehicle.
The string of successes dates back to September 2016, when a Falcon 9 rocket exploded on a launch pad during pre-flight testing at Cape Canaveral, destroying the launch vehicle and an Israeli communications satellite already mounted on top of the rocket. Looking further back, SpaceX has logged 209 straight Falcon 9 and Falcon Heavy launches since an in-flight rocket failure.
Read more at: spaceflight now
SCIENCE & TECHNOLOGY
A Satellite-Cellular Merger Could Be The Next Revolutionary Tech Innovation
From time-to-time, important technologies merge and change the world forever. This is what happened when cellphone, internet, digital camera and GPS technologies merged into today's smartphones.
Smartphones were less the invention of a new technology than an economic and engineering innovation that integrated technologies previously considered quite separate. We may be on the verge of the next major technology integration with the merger of satellite communications (satcom) with cellular communications (cellcom).
Read more at: Hill
Thirsty On The Moon? Just Throw Some Regolith In The Microwave
No matter where we go in the universe, we're going to need water. Thus far, human missions to Earth orbit and the moon have taken water with them. But while that works for short missions, it isn't practical in the long term. Water is heavy, and it would take far too much fuel to bring sufficient water to sustain long-term bases on the moon or Mars. So we'll have to use the water we can extract locally.
Fortunately, water is a common molecule in the universe. Even the moon has plenty of water to sustain a lunar colony. The only real challenge is how to extract it. As a recent study published in Acta Astronautica shows, that might be as easy as popping things into a microwave oven.
Read more at: phys.org
UAE's Ambitious Asteroid Mission Will Tour 7 Space Rocks
The United Arab Emirates is targeting seven different space rocks with its ambitious mission to the main asteroid belt. The mission was announced back in 2021, but now a poster set to be presented in June at the Asteroids, Comets, Meteors Conference in Arizona has revealed the specific targets for the mission, Ars Technica (opens in new tab) reports. "The mission will launch in 2028 and visit 7 main belt asteroids, including 6 high-speed flyby encounters en route to a rendezvous with the asteroid 269 Justitia," according to the document, which details the design of the mission.
Read more at: space.com
There's a New Plan to Relocate Hubble Space Telescope and Extend Its Lifespan
Like any satellite in Earth orbit, the Hubble Space Telescope is sinking, and it's been doing so for the past 33 years. A proposed solution from two space startups offers an intriguing strategy for safely boosting Hubble's orbit, allowing NASA to extend the lifespan of its storied observatory.
Hubble is currently healthy, but atmospheric drag will eventually cause it to re-enter our planet's atmosphere at some point during the mid-to-late 2030s. Since launching in 1990, the telescope's orbital height has fallen by roughly 18 miles (30 kilometers).
Read more at: Gizmodo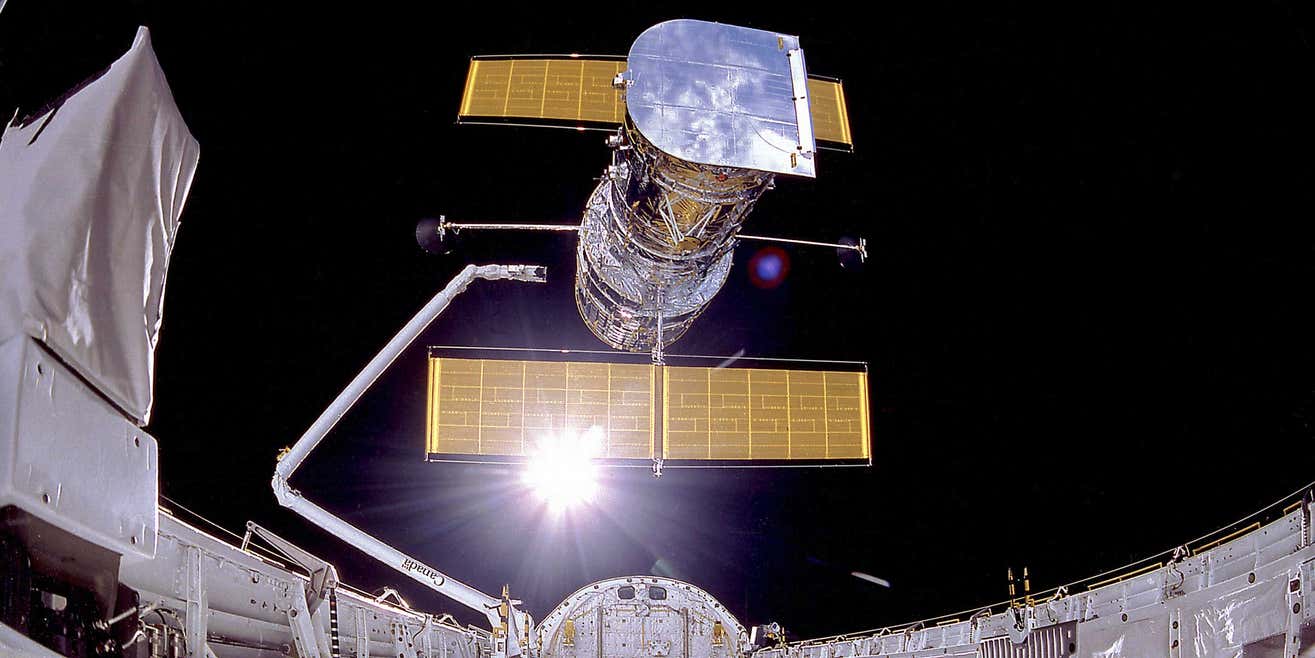 SPACE POLICY
UK Greenlights $7.3B Merger Between Satellite Rivals Viasat And Inmarsat
The U.K.'s Competition and Markets Authority (CMA) has officially greenlighted the proposed $7.3 billion merger between Viasat and Inmarsat. London-based Inmarsat and its U.S. rival Viasat offer various satellite services including in-flight Wi-Fi to commercial airlines. Today's news comes some two months after the CMA revealed that it was likely to give the merger the go-ahead, around 16 months after the deal was first announced. The CMA had initially said that the merger could lead to less competition and thus pricier in-flight Wi-Fi for consumers, but it has now concluded that there is sufficient competition from newcomers in the low-Earth orbit (LEO) realm, as well as other established players, including Elon Musk-owned SpaceX, which operates Starlink. Indeed, Starlink has already launched thousands of satellites inked to commercial deals with airlines and network operators such as T-Mobile.
Read more at: Techcrunch
NASA Proposes "Hybrid" Contract Approach For Space Station Deorbit Vehicle
NASA is proposing a hybrid contract approach for procuring a vehicle to help deorbit the International Space Station at the end of the decade, combining elements of cost-plus and fixed-price contracts.
NASA released a draft request for proposals (RFP) May 4 for what the agency calls the United States Deorbit Vehicle (USDV), a spacecraft that would dock to the station and perform a controlled reentry of it. NASA is seeking feedback on the draft through the end of the month before releasing a final RFP this summer.
Read more at: spacenews
America's SPAC-funded NewSpace Industry is Crashing
The Discord classified document leak highlights that China has the space capability "to hold key U.S. and Allied space assets at risk." Yet much of America's "NewSpace" industry, our best hope to keep our technological edge over China in space and to bring competition to the major defense contractors, is crashing to earth. Virgin Orbit, despite $60 million in loans from Richard Branson since November, has largely ceased operations, laid off most of its employees and filed for bankruptcy. Stock exchanges have sent delisting notices to Astra, which has launched satellites to orbit, Momentus, a space tug company, and Spire, which uses nanosatellites for weather forecasts, because their share prices have dropped to under a dollar.
Read more at: spacenews
From Japan to the Philippines: US Expands SSA Cooperation with Asian Countries
The United States has agreed with the Philippines to strengthen cooperation on space situational awareness and space-based maritime domain awareness in the latest series of actions Washington has taken to strengthen ties with Asia-Pacific countries to counter China.
The two countries also agreed to hold the first U.S.-Philippines Civil Space Dialogue this year to boost bilateral space cooperation.
These are part of a broader set of security, economic, technological, and educational cooperation agreements reached during the May 1 summit between President Joe Biden and Philippine President Ferdinand R. Marcos Jr. at the White House.
Read more at: spacenews
Regulating Space: Who Is Keeping Track Of Private Companies Trying To Reach The Stars?
Keeping track of everything going on beyond Earth's stratosphere can be tricky. As the number of actors in the space industry keeps on increasing, some experts are calling for additional regulation, as it's getting crowded up there.
We hear lots about space launches and expeditions but, although spectacular, manned missions are quite rare. Thousands of satellites are currently orbiting Earth, and this number will keep on increasing. As the costs associated with their launch and maintenance go down, private companies are seizing the opportunity.
"If two satellites are on a collision course, who gets out of the way? Who has the right of way? There are no rules for that. There are no procedures in place to get operators to talk to each other," space policy expert Bleddyn Bowen told Euronews.
Read more at: Euronews
SPACE DEFENCE
Chinese Spaceplane Docked With Another Object Multiple Times Data Indicates
Private space services company LeoLabs says its data shows a Chinese reusable space vehicle, believed to be a miniature spaceplane design, docked with or otherwise captured a separate object on multiple occasions during its recent 276-day-long stint in orbit. A highly maneuverable space vehicle with this kind of capability could be used to surveil, disrupt and outright attack an opponent's space-based assets, as well as retrieve or otherwise interact with friendly ones.
Read more at: thedrive
Space Development Agency Issues Draft Solicitation For 100 Satellites
The Space Development Agency is planning a new procurement of 100 satellites to continue to build out a military constellation in low Earth orbit. In a May 11 draft solicitation, the agency laid out its requirements for 100 "Alpha" satellites that will be part of a mesh network known as Transport Layer Tranche 2. The Transport Layer Tranche 2 also includes 72 "Beta" satellites for which SDA already has requested bids.
Read more at: spacenews
On National Security | The Space Surveillance Arms Race Is In Full Swing
For some time now, alarms have been sounding in the United States military over activities of Chinese and Russian spacecraft in orbit that are viewed as potentially threatening.
U.S. military leaders have called out Russia for deploying so-called inspector vehicles in close proximity to American spy satellites, raising suspicions about their intentions. And they expressed concern when a Chinese spacecraft equipped with a robotic arm towed a defunct geostationary satellite to a graveyard orbit, raising the specter of a future system that could be used to seize U.S. assets.
Read more at: spacenews
Space Force To Build Digital Infrastructure To Train Operators And Test Hardware
Space Force officials are fleshing out the details of a future digital infrastructure for training satellite operators and testing the performance of new hardware.
Military training for operations in the space domain can only be done in virtual environments so planning the digital infrastructure has become a top priority, said Maj. Gen. Shawn Bratton, commander of the Space Training and Readiness Command, known as STARCOM.
Read more at: spacenews
China's Spaceplane Conducted Proximity And Capture Maneuvers With Subsatellite, Data Suggests
China's secretive spaceplane may have performed multiple recaptures of an object it released into orbit during its recently completed second flight as part of on-orbit testing.
Private firm Leolabs, which provides space situational awareness data through its global network of radars for tracking objects in low Earth orbit, said its analysis found evidence of what appeared to be at least two and possibly three capture/docking operations with a co-orbiting object.
Read more at: spacenews
VARIOUS
There's No Way to Make Space Travel Good for Planet Earth Right Now
SpaceX has never been reluctant to brag, especially when it comes to its celebrated Falcon 9 rocket. Since 2010, as a company toteboard shows, 217 Falcon 9s have flown, with 61 launches in 2022 alone, making it the workhorse of the current global space fleet. So what's not to like? Plenty, actually—at least if you care about the environment.
The Falcon 9 uses a fuel mixture of liquid oxygen and simple kerosene, and while the oxygen does not do any harm to the skies, the black soot created by the burning kerosene is injected directly into the stratosphere—the layer of air ranging from 12 km (7.5 mi.) to 50 km (31 mi.) above the Earth.
Read more at: TIME
Op-Ed | The Dramatic Influence Of Generative AI On The Space Industry
This spring, more than 1,000 top tech leaders and expert researchers sounded the alarm on artificial intelligence (AI) and called for regulation on the emerging technology's "profound risks to society and humanity," in an open letter published by Future of Life Institute.
Should we also fear AI when it comes to our safety and security in space? Or should we be excited about the possibilities it might bring?
Read more at: spacenews
Weird Balloon Circling The Southern Hemisphere Isn't A Spy Craft — It's NASA's Newest Telescope
Over the last few weeks, an enormous balloon has been spotted circling Earth's Southern Hemisphere in the upper reaches of the atmosphere, sparking fears that it may be a spy balloon like the UFOs that were shot down above North America in February.
But the massive floating bubble is actually NASA's latest telescope, the Super Pressure Balloon Imaging Telescope (SuperBIT). And rather than spying on unsuspecting people below, the telescope is peering into the cosmos above in search of dark matter.
Read more at: Livescience
Looking Back At Skylab, NASA's Pioneering Space Station
For more than 22 years, astronauts and cosmonauts have continuously inhabited the International Space Station, making the orbital laboratory the longest flying spacecraft ever. But it's an achievement that would be impossible if not for an earlier space station, NASA's Skylab, launched 50 years ago on May 14, 1973.
Born out of the disappointment and leftovers over the canceled Apollo moon missions, Skylab never captured the public imagination the way the space race had during the decade prior. But the mission was crucial to all human spaceflight that came after, teaching NASA valuable lessons about how to build spacecraft safe for long-term habitation, and how to design missions around the humans that would fly them.
Read more at: Popsci
Destructive Atmospheric Reentry: Seeing How a Spacecraft Dies
This simulation of ESA's Automated Transfer Vehicle (ATV) space truck reentering Earth's atmosphere starts by representing the surrounding of the spacecraft as a three-dimensional cloud of interconnected points, a so-called 'computational grid'. This forms part of the process of modeling the hypersonic motion of gases around the falling spacecraft through 'Computational Fluid Dynamics'.
Read more at: scitechdaily