TOP NEWS
NASA Picks Bezos' Blue Origin To Build Lunar Landers For Moonwalkers
Jeff Bezos' rocket company has won a NASA contract to land astronauts on the moon, two years after it lost out to SpaceX.
Blue Origin received a $3.4 billion contract Friday to lead a team to develop a lunar lander named Blue Moon. It will be used to transport astronauts to the lunar surface as early as 2029, following a pair of crew landings by Elon Musk's SpaceX.
NASA will get astronauts to lunar orbit using its own rockets and capsules, but wants private companies to take over from there.
Read more at: APnews
SPACE HAZARDS & STM
ESA Uses Defunct Satellite To Practice Safer Reentry Procedures
As its Aeolus wind monitoring mission comes to an end, ESA is testing new procedures for deorbiting the decommissioned 1360-kg (3,000 lb) spacecraft to burn up in the Earth's atmosphere, advancing international space safety standards.
There are over 8,000 satellites orbiting the Earth, with many thousands more scheduled for launch in the next few years. Despite the incredible volume encompassed by a sphere denoting the distance between the Earth and the Moon, most spacecraft are crowded into a few bands of orbits near the Earth or at the geosynchronous distance.
Read more at: newatlas
Solar 'Superflares' Millions Of Times Stronger Than Anything Today May Have Sparked Life On Earth
Life on Earth could have been sparked by enormous superflares from a hyperactive young sun, a new study suggests. 
By firing charged particles found in the solar wind at a concoction of gases present in Earth's early atmosphere, scientists found that the combined ingredients  form significant quantities of amino acids and carboxylic acids — the building blocks for proteins and all organic life. 
Read more at: livescience
Astronomers Prepare For The Next 1,000 Years Of Hazardous Asteroid Impacts
It is as inevitable as the rising of the sun and the turning of the tides. Someday another large rock from space will crash into the Earth. It has happened for billions of years in the past and will continue to happen for billions of years into the future. So far humanity has been lucky, as we have not had to face such a catastrophic threat. But if we are to survive on this planet for the long term, we will have to come to terms with the reality of hazardous asteroids and prepare ourselves.
Read more at: phys.org
Powerful Solar Flare That Erupted From A Sunspot Three Times The Size Of The Earth Caused Widespread Radio Blackouts
A powerful solar flare exploded on our sun on Tuesday, releasing radiation that caused a radio blackout on Earth.
The flare, classed as an M9.6 solar flare, was powerful enough to disrupt high frequency radio signals in North America, Central America, and South America, per the National Oceanic and Atmospheric Administration. 
There were no clear reported effects of the blackout, which lasted more than 10 minutes, though an expert previously told Insider such events can interfere with air traffic. 
Read more at: business insider
COMMERCIAL SPACE
China Calls For Space Station Commercial Cargo Proposals
China's human spaceflight agency is seeking to foster a commercial, low-cost transportation system to deliver cargo to and from its Tiangong space station.
The China Manned Space Engineering Office (CMSEO) announced May 16 that it is seeking to reduce the cost and enhance the flexibility of sending supplies to Tiangong through exploring the development of commercial space models. 
The program echoes NASA's own Commercial Resupply Services (CRS) program, which awarded contracts in late 2008 to Orbital Sciences Corp. and SpaceX, and saw the first cargo flights to the International Space Station in 2012. 
Read more at: spacenews
Experimental 'Space Tug' Raises Orbit With Water-Based Engine
A combination of solar power, microwaves, and distilled water has managed to lift Momentus Space's Vigoride-5 spacecraft housnds of feet above its original orbit, in what is a critical milestone for the California-based startup.
The orbital raise was made possible by the company's Microwave Electrothermal Thruster (MET), which uses distilled water as propellant. Momentus said in a May 8 press release that the MET system lifted the company's Vigoride-5 orbital transfer vehicle more than 1.86 miles (3 kilometers) during the recent demonstration.
Read more at: gizmodo
New Private Plan To Rescue Hubble Space Telescope May Also Target Space Junk
A private consortium wants to help extend the Hubble Space Telescope's lifetime, while cleaning up orbital debris in the neighborhood as well.
Space startups Momentus and Astroscale sent a proposal to NASA after the agency issued a request for information in December 2022 regarding a non-exclusive SpaceX study announced in September. (SpaceX's unfunded proposal is examining options to put the 33-year-old Hubble Space Telescope in a "reboosted" higher orbit, but other companies are allowed to put their own ideas forward, too.)
Read more at: space.com
Axiom Mission 2: Space Station Preps for Arrival of Four Private Astronauts
The space station crew is preparing the ISS for four incoming Axiom Mission-2 astronauts who are scheduled to launch via SpaceX Falcon 9 and Dragon Freedom. The preparations include station equipment configuration and life science experiments. Meanwhile, ongoing studies on the ISS are examining microgravity's impact on human physiology, among other scientific endeavors.
The Expedition 69 crew members continue preparing the International Space Station for the arrival of four private astronauts early next week. Meanwhile, the orbital residents also stayed focused on their life science activities and lab maintenance tasks.
Read more at: scitechdaily
SpaceX Completes 232nd Mission Without A Hitch
SpaceX launched its latest mission of the Falcon 9 this year from the Vandenberg Space Force Base in California earlier today. The launch was Falcon 9's 33rd mission in 2023, and it came after the mission was called off yesterday as the Falcon 9 aborted moments before liftoff. SpaceX has started to reuse its rockets heavily, regularly pushing them beyond ten missions per first stage. As if this weren't enough, the firm also has plans to stretch the boundaries of reusability even further with its Starlink missions. The mission launched 21 satellites into low Earth orbit (LEO), with SpaceX using one rocket to launch two missions for rival firms OneWeb and Iridium. The successful launch also marked SpaceX's 232nd overall mission.
Read more at: wccftech
Astra, Momentus Face Cash Crunch
Two startups that went public through SPAC mergers say they are pressing ahead with plans despite warnings that they are running perilously low on cash.
In recent regulatory filings with the Securities and Exchange Commission, launch vehicle and satellite propulsion developer Astra and in-space transportation company Momentus both included "going concern" warnings. Those warnings state that, based on available cash and the rate at which the companies are spending it, there is "substantial doubt" each company can remain operating for the next year.
Read more at: spacenews
SCIENCE & TECHNOLOGY
Astroscale And Momentus Offer Concept For Reboosting Hubble
Two companies have disclosed details about how they could raise the orbit of the Hubble Space Telescope as NASA evaluates that and other concepts offered to the agency.
Astroscale and Momentus said May 9 that they submitted a response to a NASA request for information (RFI) issued in December 2022 seeking concepts from industry about how they could raise the orbit of Hubble, has been slowly descending since the last shuttle servicing mission in 2009.
Read more at: spacenews

A Private Company Has An Audacious Plan To Rescue NASA's Last "Great Observatory"
A Delta II rocket launched the Spitzer Space Telescope two decades ago, boosting it to an Earth-trailing orbit, where it drifted away from our planet at a rate of about 15 million kilometers a year. It was the last of NASA's four "Great Observatories" put into space from 1990 to 2003.
Over its planned five-year lifetime, the infrared space telescope performed its job well, helping astronomers discover newly forming stars, observe exoplanets, and study galaxies. After more than seven years, as anticipated by scientists, the onboard supply of liquid helium ran out. Without this coolant, some of Spitzer's scientific instruments were unavailable. So its operators switched to "warm mission" mode, taking data from two of its shortwave channels.
Read more at: arstechnica

Mars Rover Finds Signs of a Robust Ancient River
Images captured by NASA's Perseverance rover suggest the existence of a once-thriving and surprisingly potent Martian river—shedding light on the planet's intriguing geological past. A NASA press release reports that the rover's high-resolution photographs, made during its ongoing mission on Mars, provide compelling evidence of an ancient riverbed with intricate channels and sediment deposits. Postdoctoral researcher Libby Ives with the Jet Propulsion Lab says the photographic evidence indicates "a high-energy river" of the past that was "truckin' and carrying a lot of debris," per Mashable. "The more powerful the flow of water, the more easily it's able to move larger pieces of material."
Read more at: newser

Origami Heat Shield: Reusable For Reentries
A novel origami-based heat shield developed with ESA support is planned to be tested with an actual atmospheric reentry from space. Named Pridwen, after the legendary shield of King Arthur, this reusable design will spring out before a spacecraft reenters the atmosphere.
As a spacecraft commences its return to Earth and encounters the atmosphere its orbital velocity gets converted into such high heat fluxes that an unprotected spacecraft will simply burn up. Which is where heat shields come in.
Read moe at: ESA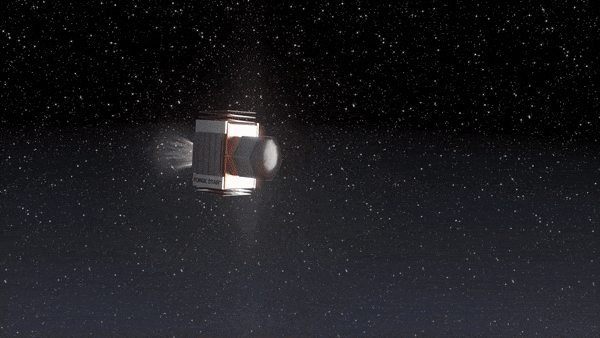 Italy Awards $256 Million Contract For 2026 In-Orbit Servicing Mission
Italy's space agency has awarded local companies 235 million euros ($256 million) in pandemic relief funds for an in-orbit servicing demo in 2026, the group's leader Thales Alenia Space announced May 15.
Thales Alenia Space, a joint venture between Thales of France and Leonardo of Italy, said the group is contracted to design, develop, and qualify a spacecraft capable of performing a range of autonomous robotic operations on satellites in low Earth orbit.
Read more at: spacenews
NASA's Nuclear Engine Will Generate 10,000 Pounds Of Thrust & Launch In 2027
The National Aeronautics and Space Administration (NASA) has shared more details about its plans to fly a nuclear rocket in 2027. NASA partnered with the Defense Advanced Research Projects Agency (DARPA) earlier this year to launch a nuclear rocket on a traditional vehicle launch in 2027. This test will study the engine and ensure it performs as expected.
Details for the nuclear rocket and NASA's role in its development were revealed in a meeting of NASA's Advisory Council held yesterday.
Read more at: wccftech

Dubai's Next Big Thing? Perhaps A $5 Billion Man-Made 'Moon' As The City's Real Estate Market Booms
Who says you cannot reach for the moon? A proposed $5 billion real estate project wants to take skyscraper-studded Dubai to new heights — by bringing a symbol of the heavens down to Earth.
Canadian entrepreneur Michael Henderson envisions building a 274-meter (900-foot) replica of the moon atop a 30-meter (100-foot) building in Dubai, already home to the world's tallest building and other architectural wonders.
Henderson's project, dubbed MOON, may sound out of this world, but it could easily fit in this futuristic city-state. Dubai already has a red-hot real estate market, fueled by the wealthy who fled restrictions imposed in their home countries during the coronavirus pandemic and Russians seeking refuge amid Moscow's war on Ukraine.
Read more at: APnews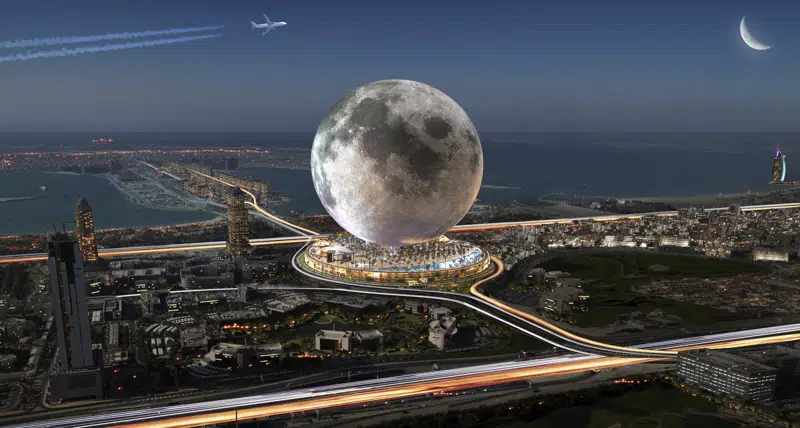 SPACE POLICY
Will Environmentalists Derail The Artemis' Return To The Moon?
Along with the technical challenges SpaceX's Elon Musk faces getting his Starship rocket operational, he has to deal with the environmental regulators who must approve everything, since the Starbase launch facility sits in the middle of a wildlife preserve. Recently, the Federal Aviation Administration finally granted SpaceX a launch license.
But now, after the first test of the Starship, a coalition of environmental organizations has sued the FAA in a Washington D.C, district court to stop any subsequent launch tests, pending a full-scale environmental impact study, according to Ars Technica.
Read more at: Hill
The Space Industry Needs COPUOS To Rethink Its Approach To Decision-Making
The space ecosystem has been undergoing considerable change in recent decades except for one crucial area — the international governance of space. The space industry is growing rapidly, as are space domain challenges like space debris or lacking norms of behavior. Yet, the international governance needed to address these changes and ensure space is developed sustainably — because space sustainability is business sustainability — remains largely stagnant.
Read more at: spacenews
Virgin Orbit Receives $17 Million Bid For Rocket-Carrying Aircraft In Bankruptcy Court
Bankrupt rocket company Virgin Orbit received a $17 million "stalking horse" bid for its modified 747 carrier jet and other aircraft assets, as it continues to examine options during Chapter 11 court proceedings.
Virgin Orbit agreed to the terms of the potential aircraft deal from aerospace venture Stratolaunch, which is developing the world's largest airplane called "Roc" as an airborne platform for hypersonic flight testing. A stalking horse bid represents the first foray on assets of a bankrupt company, and effectively sets the minimum bid for any potential competing offers.
Read more at: CNBC
NASA's Artemis Program May Face A Budget Crunch As Costs Continue To Rise
The Artemis program to return humans to the Moon has an aura of inevitability now, with broad political support, robust international participation, and a successful first mission—Artemis I—under its belt.
Perhaps most critically, for Artemis, is that in a rare show of bipartisanship, both Republicans and Democrats support NASA's plan to send humans to the Moon later this decade, at least once a year, reaching a point at which astronauts stay for 30 days at a time. Crafted during the Trump administration, the Biden White House reaffirmed these Artemis plans within days of taking office. Biden diplomats have also continued to add nations to the "Artemis Accords," with two dozen countries now participating.
Read more at: Arstechnica
Starlink Wins Major FCC Fight That Could Have Ended Its U.S. Service
SpaceX's Starlink satellite Internet service won a major fight at the Federal Communications Commission (FCC) earlier today when the FCC passed new rules for the 12GHz band. Starlink uses this band for its user terminals, and petitioners such as DISH Corporation and RS Access, LLC had requested the Commission to open up a portion of this band for two-way terrestrial use. SpaceX had objected to this, claiming that this would create interference with the Starlink dishes. At the same time, the latter argued that recent technological advancements would lead to little or no interference.
Read more at: wccftech
SPACE DEFENCE
Space Force Selects Parsons To Develop Ground System For Missile-Warning Satellites
The U.S. Space Force awarded Parsons a $55 million contract to develop a ground system for a network of missile-warning satellites in medium Earth orbit.
The ground system is for a constellation of six satellites that the Space Force plans to field in MEO in 2026 to detect and track hypersonic missiles. Millennium Space Systems and Raytheon Technologies are developing the satellites.
"Parsons will provide integrated ground and operations solutions for the MTC Epoch 1 program," the Space Systems Command said May 16 in a news release.
Read more at: spacenews
Space Force Official: Lack Of Communication With China Increases Risk Of Mishaps In Orbit
The Defense Department has adopted a set of rules for responsible space operations amid growing concerns that rival nations are deploying weapons that could destroy U.S. satellites. 
One of those rules is to openly communicate about U.S. military space activities to prevent misunderstandings and miscalculations. However, China's lack of transparency about its own space activities makes it difficult to reduce those risks, Lt. Gen. DeAnna Burt, deputy chief of the U.S. Space Force for operations, cyber and nuclear, said May 17.
Read more at: spacenews
Space Force Ground Control Operators Press For 'Absolutely Critical' Network Upgrades
As the number of US government satellites continues to grow, the Space Force's already outdated Satellite Control Network (SCN) for keeping them flying is in real danger of being overwhelmed, according to officers at the 22nd Space Operations Squadron responsible for that mission.
"What we want everyone to know is that this control network has been working for decades, right, and it was absolutely critical for the growth of the Space Force and our US capabilities across the space domain.
Read more at: breaking defense
Space Force Looks At Options For Relieving Cape Canaveral Launch Congestion
With increasing activity pushing Florida's launch sites to their limits, the Space Force is studying ways to move some of that activity elsewhere, including to California.
In a presentation to the Federal Aviation Administration's Commercial Space Transportation Advisory Committee (COMSTAC) May 15, Maj. Gen. Stephen Purdy, whose roles include director of the Eastern Range and director of launch and range operations for the Space Force's Space Systems Command, noted the launch facilities at Cape Canaveral are nearing capacity.
Read more at: spacenews
Zeno Power Gets $30 Million To Build Radioisotope-Powered Satellite For U.S. Military
Zeno Power Systems was awarded a $30 million contract to build a radioisotope-powered satellite for the U.S. Air Force by 2025.
The four-year contract is a "strategic funding increase" agreement that provides $15 million in government funds, matched by $15 million from private investors, the company's co-founder and chief executive Tyler Bernstein told SpaceNews.
Zeno, a startup founded in 2018, develops radioisotope power systems (RPS), a type of nuclear energy technology that converts the heat from decaying nuclear materials directly into electricity. 
Read more at: spacenews
VARIOUS
NASA Ends Its Lunar Flashlight Mission
NASA has pulled the plug on its Lunar Flashlight project, which was designed to look for sources of ice on our nearest neighbor. The agency spent the last few months trying, and failing, to get the craft to generate the necessary amount of thrust to get the small satellite to its intended destination. Officials say that the issue was likely caused by debris buildup in the fuel lines, which prevented the CubeSat from working to its full potential.
Read more at: engadget
Arqit Launches Sale Of Satellite Division
British cybersecurity software developer Arqit has hired financial adviser Silverpeak to sell its space division following interest from potential buyers, according to a source close to the process.
The division's assets include a quantum encryption satellite Redwire is building that is partly funded by the European Space Agency, the person told SpaceNews, along with patents, intellectual property, commercial contracts worth more than $65 million, and a team of around 40 engineers.
Read more at: spacenews
The Soviet Space Station Program: From Military Satellites To The ISS
When the Space Race kicked off in earnest in the 1950s, in some ways it was hard to pin down where sci-fi began and reality ended. As the first artificial satellites began zipping around the Earth, this was soon followed by manned spaceflight, first in low Earth orbit, then to the Moon with manned spaceflights to Mars and Venus already in the planning. The first space stations were being launched following or alongside Kubrick's 2001: A Space Odyssey, and countless other books and movies during the 1960s and 1970s such as Moonraker which portrayed people living (and fighting) out in space.
Read more at: hackaday
U.K. Government Won't Buy Virgin Orbit
The British government, which helped buy OneWeb out of bankruptcy three years ago, has no plans to do the same with launch company Virgin Orbit, a government minister said May 17.
George Freeman, minister for science, innovation and technology in the U.K. government, told a Parliament committee that the government had "taken a close interest" in Virgin Orbit, which filed for Chapter 11 bankruptcy in the United States April 4, but had no plans to acquire the company.
Read more at: spacenews
Fascinating Interactive Animation Shows More Than 3,500 Active Starlink Satellites Orbiting Earth
A new interactive animation showcases just how many Starlink satellites are in orbit and how spread out they are. The interactive animation can be found online, and in it, you can see both the Starlink satellites that are orbiting Earth, as well as OneWeb satellites and GPS satellites. It's an intriguing look at just how vastly covered our planet is by satellites.
According to the website, Starlink has well over 3,500 satellites in orbit, and that number isn't expected to stop growing anytime soon as Elon Musk's SpaceX continues to throw more satellites into orbit. The goal here, of course, is to provide wide swaths of coverage for the internet service, which has already shown a good bit of success since its launch in 2022.
Read more at: bgr

What Are The Odds Of A Successful Space Launch?
They make the biggest headlines, of course, when things go wrong.
Starship One was commercial space agency SpaceX's biggest launch to date. With a test model of its futuristic Starship spacecraft mounted on top of the enormous Super Heavy rocket, the debut launch of the Starship super-heavy lift vehicle was the subject of global anticipation. When the rocket lifted off in a massive cloud of smoke and dust from the launch pad at Boca Chica in Texas on 20 April 2023, it ushered in a new era of space exploration.
But not for long.
Read more at: BBC

Agencies Studying Safety Issues Of LOX/Methane Launch Vehicles
Three U.S. government agencies are undertaking studies to examine the safety issues associated with a new generation of launch vehicles that use liquid oxygen and methane propellants.
At a May 15 meeting of the Federal Aviation Administration's Commercial Space Transportation Advisory Group (COMSTAC), FAA officials described efforts that are underway to understand the explosive effects of that propellant combination in the event of a launch accident.
Read more at: spacenews

Saudi Astronaut Set To Make History As First Arab Woman To Travel To Space Station
Saudi Arabia's Rayyanah Barnawi is set to make history as the first Arab woman astronaut to travel to the International Space Station (ISS) on Sunday, May 21 as part of the private Ax-2 mission.
Houston-based space technology company Axiom Space will be leading the mission and as the name suggests, it is the company's second all-private astronaut mission to ISS. The four-person crew for the mission will launch to space in a SpaceX Dragon spacecraft atop a Falcon 9 rocket.
Read more at: Indian express