TOP NEWS
Boeing CEO Says Company Still Committed To Starliner
The chief executive of Boeing says his company is still committed to the CST-100 Starliner commercial crew vehicle despite the latest problems that have further delayed the program.
In an interview on the "Check 6" podcast by Aviation Week published June 16, Dave Calhoun said that Boeing was not "shutting the door" on Starliner after the company postponed the first crewed flight of the vehicle that had been scheduled for late July.
"We're going to do whatever NASA asks us to do," he said when asked about the program at the end of the podcast. "We do believe in it, and we believe there has to be more than one player."
Read more at: spacenews
Second Orbiter Transfer Vehicle Malfunctions
An orbital transfer vehicle that was part of a SpaceX rideshare mission malfunctioned shortly after deployment, putting into jeopardy a technology demonstration spacecraft for a satellite servicing startup.
Among the payloads on SpaceX's Transporter-8 rideshare mission, which launched on a Falcon 9 June 12 from Vandenberg Space Force Base in California, was the Orbiter SN3 tug developed by Launcher. The vehicle caried several spacecraft intended to be deployed later.
However, in a June 21 statement, Launcher said that when it first made contact with Orbiter SN3 within an hour of separation, the vehicle "was experiencing an anomaly" where its attitude control system was spinning the spacecraft.
Read more at: spacenews
'I Asked For A Refund – They Were Cutting Too Many Corners': Friend Of Hamish Harding Says He Pulled Out Of Joining The Billionaire On Missing Oceangate Sub Titan Due To 'Safety Concerns'
A thrill-seeker who intended to join billionaire Hamish Harding on the missing Titanic sub pulled out of the dive because he thought OceanGate was 'cutting too many corners', it has emerged.
Chris Brown, 61, had paid the deposit to go on the doomed voyage, but says he changed his mind after becoming concerned by the quality of technology and materials used in the vessel, The Sun reported.
Among his concerns were OceanGate's use of 'old scaffolding poles' for the ballast and the fact that its controls were 'based on computer game-style controllers'.
Read more at: dailymail
---
SPACE HAZARDS and STM
Scientists Report 'Benchmarks' For Extreme Space Weather
High-energy 'relativistic' electrons – so-called "killer" electrons – are a major source of radiation damage to satellites and so understanding their patterns of activity is crucial. Bursts of charged particles and magnetic fields from the Sun can tear open the Earth's magnetic field, giving rise to geomagnetic storms. During these events the number of killer electrons in the outer radiation belt can increase by orders of magnitude and become a significant space weather hazard.
Dr Nigel Meredith of BAS led an international team who analysed 20 years of data from a US GPS satellite to determine the 1 in 10, 1 in 50, and 1 in 100-year event levels. A 1 in 100-year event is an event of a size that will be equalled or exceeded on average once every 100 years.
Read more at: spacedaily
Space Junk Is Causing Clutter Around The Earth, But A Small Cube Could Help Cut Back On Trash
A small high-tech cube made by Australian engineers and scientists has just been launched into space for the first time — and it could be a solution to the growing space junk problem.
Space is set to become more crowded than ever, with tens of thousands of satellites predicted to be launched into Earth's orbit over the next decade.
Space archaeologist Alice Gorman said with that influx of spacecraft would come the waste that they leave behind.
"Space junk refers to all of the old satellites and fragments of satellites and tiny particles that are in … orbit at the moment," Dr Gorman said.
Read more at: ABC
Commercialising Space Safety: Call For Ideas
ESA's Space Safety Programme has now opened the competitiveness segment for ideas within the COSMIC (COre, Small Missions iIncl. CREAM) activity area. This segment encompasses ideas related to Space Weather, Planetary Defence, Space Debris, and Clean Space. Selected ideas will receive co-funding from ESA, aiming to significantly enhance Europe's competitiveness in the space industry, particularly in the context of space safety.
Space Safety is an increasingly important field that offers significant business opportunities. In line with its Agenda2025, ESA is committed to promoting commercialization and strengthening space safety. The Agency supports the European space industry by streamlining the innovation process, enabling the transition from technology to fully realised commercial products and services.
Read more at: ESA
Rocket Found Off Irish Coast Shrouded In Mystery As Virgin Orbit Rules Out Ownership
Mystery surrounds the discovery of a rocket engine by fishermen from West Cork after Virgin Orbit has confirmed it does not belong to them.
The debris which was discovered in February was thought to be an engine belonging to Virgin Orbit's failed launch from Cornwall in January.
The launch prompted warnings at the time about possible debris falling in an area off the South-West Coast of Ireland.
However, the rocket failed to orbit and was projected to land over water, likely burning up on re-entry to Earth.
Read more at: irish examiner
Powerful X-Class Solar Flare Causes Radio Blackout Over U.S.: "Kaboom!"
A powerful X-class solar flare shot out from the sun on Tuesday afternoon, causing a radio blackout over the U.S. and Central America.
The X1.1 flare lasted for just over 30 minutes, peaking at 1:09 p.m. ET.
"The X-factor is Back!" space weather physicist Tamitha Skov said in a tweet. "Expect HF [high frequency radio] communications & GPS reception to be impacted over the next hour, especially Europe, West Africa, Canada, USA, Mexico, and Hawaii."
Read more at: newsweek
CNES Awards Contract to Dark for Space Debris Interceptor Simulation
French space agency CNES has awarded a contract to space debris removal startup Dark to conduct an emergency space debris interception simulation. The study will focus on assessing Dark's Interceptor system, which is designed to be rapidly deployed to capture large space debris objects like rocket bodies.
The Dark Interceptor is an air-launched rocket that will have the ability to be rapidly deployed for the purpose of emergency collision avoidance involving large space debris objects. While the rocket's primary mission will be debris removal, the company will also offer payload delivery and hypersonic experimentation services.
Read more at: european spaceflight
Vyoma Raises $9 Million For Debris-Monitoring Satellites
German startup Vyoma said June 20 it has raised 8.5 million euros ($9.3 million) to develop space debris-monitoring satellites.
French aerospace giant Safran, which will help develop the constellation, participated in the startup's extended seed round through its venture capital arm alongside early-stage investors Happiness Capital of Hong Kong, Germany-based Atlantic Labs, and Portugal-based Faber Ventures.
The three-year-old venture has now raised more than 10 million euros for a constellation of 12 satellites that it plans to start launching next year, Vyoma CEO and co-founder Stefan Frey told SpaceNews.
Read more at: spacenews

---
COMMERCIAL SPACE
Launch Roundup: ULA Launches Delta IV Heavy; Spacex Launches Three Missions
In what will be a quiet week for orbital launches, Rocket Lab launched its first suborbital Electron mission; SpaceX launched the Satria satellite to geostationary transfer orbit; China launched the Shiyan 25 payload to a Sun-synchronous low-Earth orbit; United Launch Alliance (ULA) will launch the penultimate Delta IV Heavy on the NROL-68 mission; and SpaceX launched two Starlink missions.
These missions marked 2023's 91st through 95th launch attempts, with an orbital launch attempt occurring every 1.85 days.
Read more at: NASA spaceflight
SpaceX Successfully Launches World's First "Space Factory"
On June 12, a SpaceX Falcon 9 rocket deployed 72 small satellites for customers — including the world's first space factory.
The challenge: In 2019, pharma giant Merck revealed that an experiment on the International Space Station had shown how to make its blockbuster cancer drug Keytruda more stable. That meant it could now be administered via a shot rather than through an IV infusion.
The key to the discovery was the fact that particles behave differently when freed from the force of gravity — seeing how its drug crystalized in microgravity helped Merck figure out how to tweak its manufacturing process on Earth to produce the more stable version.
Read more at: freethink
Rocket Lab Launches First Suborbital Version Of Electron
Operating under a veil of secrecy pierced only by the ignition of the rocket's engines, Rocket Lab launched the first suborbital variant of its Electron vehicle June 17.
The vehicle, called Hypersonic Accelerator Suborbital Test Electron (HASTE), lifted off from Launch Complex 2 at the Mid-Atlantic Regional Spaceport on Wallops Island, Virginia, at 9:24 p.m. Eastern. Rocket Lab declared the launch a success in a statement nearly an hour and a half after liftoff.
Read more at: spacenews
Telstra And Oneweb Seal Deal On Delivering New Satellite Solutions
Telstra and OneWeb are set to deliver one of the world's largest rollouts of OneWeb low Earth Orbit (LEO) backhaul for a commercial mobile network. After testing in Australia, Telstra and OneWeb have agreed commercial terms and will begin moving hundreds of existing remote mobile base stations currently using satellite backhaul to OneWeb's LEO solution from later this year. Meanwhile, Telstra will adopt OneWeb LEO services for future sites where satellite backhaul is the preferred or only viable option.
Read more at: Oneweb
SPCE: Virgin Galactic Stock Rockets 17% on First Commercial Flight into Space
Galactic 01 is scheduled for liftoff between June 27 and June 30 and it will carry three crew members.
Rocket ships are back but not the ones that can launch your portfolio to the moon. Unless you bet heavily on Virgin Galactic before it unveiled it's about to shoot some people to space. The company revealed on Thursday its Galactic 01 is taking flight with three crew members between June 27 and June 30.
Read more at: trading view
Rocket Firm Skyrora Starts Tests On 3D-Printed Engine
Rocket company Skyrora has started testing a new 3D-printed engine as it works towards its first commercial orbital launch. The firm said it was carrying out "full duration" tests on an updated engine design at its Midlothian testing site. The new model was 3D-printed by its Skyprint 2 machine, which Skyrora said halved production time and cut costs. The Edinburgh-based company is planning orbital launches from Scotland, using its Skyrora XL vehicle.
Read more at: BBC
---
SCIENCE AND TECHNOLOGY
Spanish Startup Aborts Test Rocket Launch
Spanish startup company PLD Space called off an anticipated test launch of its rocket Miura-1 on Saturday.
The launch of the reusable aircraft from Huelva in southwestern Spain was canned at the very last minute, after the countdown to liftoff hit zero and smokes and flames appeared briefly on the launchpad.
Had it been successful, the test flight would have put Spain's first privately developed rocket into space. The company hopes to start commercial activity in 2025.
Read more at: DW
Lunar Characterization Device Gets Early Funding
An innovative flashlight to allow scientists to see the dark areas of the Moon to better understand their composition has been selected to participate in NASA's Innovative Advanced Concepts (NIAC) program.
The EmberCore Flashlight: Long Distance Lunar Characterization with Intense Passive X- and Gamma-ray Source Phase 1 project is a 9-month concept feasibility study that will evaluate source parameters and possible mission architectures. If successful, the proposal team may progress to Phase 2 and eventual maturation of the concept. NIAC aims to move ideas from "science fiction to reality." As such, funded projects are deemed high risk with potential long-term benefits.
Read more at: moondaily
UK Nuclear Fusion Company Announces Space Rocket US Partnership
The UK-based company Pulsar Fusion, specializing in nuclear fusion, has announced a collaboration with the US firm, Princeton Satellite Systems. The collaboration will employ artificial intelligence (AI) in the design of a space rocket, aiming for a notably increased speed. This improvement could significantly decrease the mission time to Saturn's moons, reaching them in approximately two years.
Pulsar Fusion, located in Oxfordshire, and Princeton Satellite Systems, are set to harness AI machine learning simulations to develop a deep space rocket engine. The anticipated speed of this engine is around 500,000 mph, reducing the travel time to Mars to roughly 30 days. The announcement comes shortly after the signing of a UK/US defense sharing deal by Prime Minister Rishi Sunak in Washington.
Read more at: spacedaily
Cosmic-Ray 'GPS' System That Tracks Underground Movement Could Change The Way We Respond To Disasters
Scientists have harnessed the byproducts of cosmic rays to create the world's first "GPS" system that works underground — and it could be used to monitor volcanoes and aid in future search-and-rescue missions.
The new positioning system, named the muometric wireless navigation system (MuWNS), scans for ghostly and ultrafast subatomic particles called muons to triangulate the position of a receiver buried deep beneath the ground.
What's more, the researchers say the tech can be miniaturized to fit inside devices such as smartphones. They published their findings on June 15 in the journal iScience.
Read more at: space.com
NASA Achieves Water Recovery Milestone on International Space Station
For space missions that venture beyond low Earth orbit, new challenges include how to provide basic needs for crew members without resupply missions from the ground.  NASA is developing life support systems that can regenerate or recycle consumables such as food, air, and water and is testing them on the International Space Station.
Ideally, life support systems need to recover close to 98% of the water that crews bring along at the start of a long journey. The space station's Environmental Control and Life Support System (ECLSS) recently demonstrated that it can achieve that significant goal.
Read more at: NASA
NASA's Mars Sample Return Has A New Price Tag—And It's Colossal
During his final months as the chief of NASA's science programs last year, there was one mission Thomas Zurbuchen fretted about more than any other—the agency's ambitious plan to return rocks from Mars to Earth. He supported the Mars Sample Return mission and helped get it moving through the agency's approval process. But the project threatened to devour the agency's science budget.
"This was the thing that gave me sleepless nights toward the end of my tenure at NASA and even after I left," said Zurbuchen, who left NASA after seven years leading its Science Mission Directorate at the end of 2022. "I think there's a crisis going on."
Read more at: arstechnica
Ingenious NASA Scheme Aims to Provide Solar Power to Moon's Shaded Regions
As humanity looks to establish a long-term presence on the Moon, we might need a team of robots to redirect incoming sunlight to shadowed regions that would otherwise never see the light of day.
With the help of NASA, Maxar Technologies is developing a system to bounce incoming sunlight to solar panels located in the dark, thereby providing an assortment of applications with much-needed solar power, the company announced on Monday.
Read more at: Gizmodo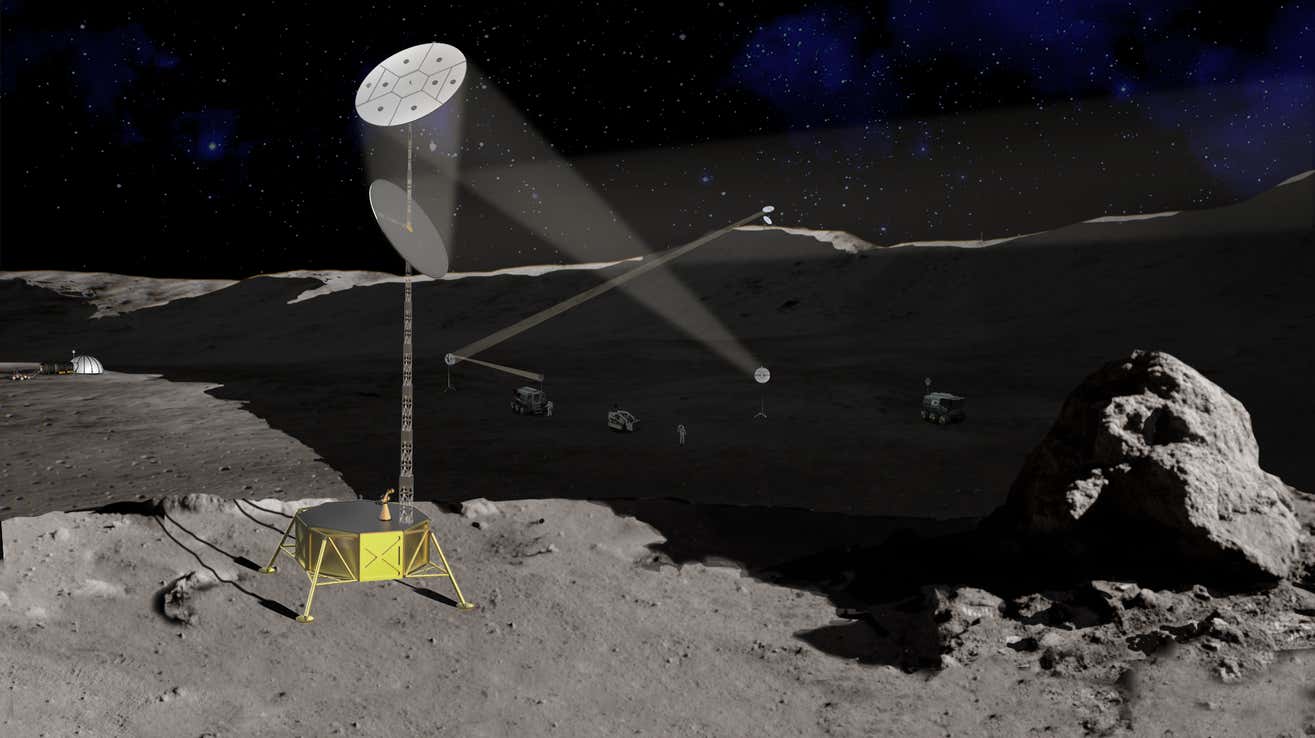 ---
SPACE POLICY
More Countries Encouraged To Commit To Halt Destructive ASAT Tests
Despite an overwhelming vote of support by the United Nations General Assembly six months ago, advocates of a moratorium on one type of anti-satellite tests say they are still working to get more countries to adopt it.
The U.N. General Assembly approved a resolution in December 2022 encouraging countries not to conduct destructive direct-ascent (DA) ASAT tests. A total of 155 nations voted in favor of the resolution while nine, including China and Russia, voted against it. Nine other nations, including India, abstained.
Read more at: spacenews
The FAA Is Allowing More Flight Corridors To Stay Open During Florida Rocket Launches
A Space X rocket launching to the space. Photo: Official SpaceX Photos via Flickr. The Federal Aviation Administration announced that it had redesigned the TFR (temporary flight restriction) around NASA's Kennedy Space Center and Cape Canaveral Space Force Station area during space launches after extensive research. So far, SpaceX has launched 41 rockets, 28 of which have been launched from the East Coast launch pads SLC-40 and LC-39A. Additionally, NASA has another 14 launches planned for the year. The increased frequency of the launches means that usual arrival and departure routes are interrupted, creating delays, wasted fuel, missed connections, and inconveniencing thousands of passengers.
Read more at: simpleflying
Lawmakers Try Hitting Pause On Plan To Buy Communications Satellite
The House Armed Services Committee wants to put restrictions on the Space Force's plan to buy a 12th wideband communications satellite from Boeing until the service certifies whether its needs could be met by commercial providers. The provision, included in the committee's draft fiscal 2024 National Defense Authorization Act released June 12, would bar the service from buying the Wideband Global SATCOM spacecraft until the assistant secretary of the Air Force for space acquisitions and integration provides such confirmation. The committee will vote on the bill June 21.
Read more at: c4isrnet
NASA Opposes Lithium Mining At Tabletop Flat Nevada Desert Site Used To Calibrate Satellites
Environmentalists, tribal leaders and others have fought for years against lithium mining ventures in Nevada. Yet opposition to mining one particular desert tract for the silvery white metal used in electric car batteries is coming from unusual quarters: space.
An ancient Nevada lakebed beckons as a vast source of the coveted element needed to produce cleaner electric energy and fight global warming. But NASA says the same site — flat as a tabletop and undisturbed like none other in the Western Hemisphere — is indispensable for calibrating the razor-sharp measurements of hundreds of satellites orbiting overhead.
Read more at: apnews
Transportation Safety Board Of Canada And US Coast Guard Will Investigate Fatal Implosion Of Titanic-Bound Submersible
Authorities in Canada and the US each announced the launch of investigations Friday into the implosion of the Titanic-bound submersible that killed all five passengers.
It is unclear whether the probes by the Transportation Safety Board of Canada and US Coast Guard would be one single investigation or two separate, simultaneous examinations. The US National Transportation Safety Board will assist the Coast Guard, the agency tweeted.
The announcements came as investigators continued to scour the ocean floor for any insight into the "catastrophic implosion" on the Titan submersible that suddenly lost communication with its mother ship, Polar Prince, last weekend, officials said.
Read more at: CNN
Industry And Government Still Disagree Over Extending Suborbital Flight Safety Regulations
The battle over what – if any – government safety regulations will be formulated for people flying on Blue Origin and Virgin Galactic suborbital vehicles and the right of those passengers to sue in the event of an accident was on full display at the Next-generation Suborbital Researchers Conference (NSRC) in Colorado this week.
On one side was the FAA, which would be able to formulate regulations as soon as the current 19-year-old moratorium on them expires on Sept. 30. Kelvin Coleman, associate administrator for FAA's Office of Commercial Spaceflight (FAA AST), told conference attendees that the agency has sufficient data about the vehicles to begin creating rules to protect passengers and crew members.
Read more at: parabolic arc
U.S. And India To Expand Spaceflight Cooperation
The governments of the United States and India have agreed to work more closely together in spaceflight, with India signing the Artemis Accords and the two countries planning for a joint mission of some kind to the International Space Station.
The two countries disclosed those plans June 22 as part of a broader partnership between the countries announced during the visit of Indian Prime Minister Narendra Modi to the United States. That visit featured a joint press conference at the White House with President Biden.
Read more at: spacenews
---
SPACE DEFENCE
Failed North Korea Rocket Is Intelligence Win for Kim's Foes
North Korean satellite launch that ended in failure will provide a trove of information about the secretive state's rocket program as South Korea salvages large sections from the bottom of the sea.
South Korea on Friday released photos of a 14.5-meter (15-yard) portion of the North Korean rocket that failed in flight shortly after takeoff on May 31. South Korea's military said the two pieces it recovered in waters about 70 meters deep were likely from the second stage of the rocket that failed to ignite.
Read more at: Yahoo news
US Space Force Wants Private Companies To Help It Counter 'Emerging Threats' In Space
The U.S. Space Force is seeking to maintain space superiority by opening a new office that will help it partner with the private sector and acquire new technologies more quickly.
A ribbon-cutting ceremony held Tuesday, June 6, marked the official opening for Space System Command's (SSC) new Commercial Space Marketplace for Innovation and Collaboration office, or COSMIC. The Chantilly, Virginia facility will serve as headquarters for SSC's Commercial Space Office (COMSO), which was established last year to bolster relationships between the U.S. Space Force and the private sector and capitalize on emerging technologies, according to a Space Force statement.
Read more at: space.com
Delta 4-Heavy Rocket Lifts Off With NRO Spy Satellite
The second-to-last flight of United Launch Alliance's Delta rocket lifted off from Cape Canaveral early Thursday and delivered a top secret spy satellite into orbit for the U.S. government, snapping the longest lull in launches in ULA's history.
Liftoff of ULA's 15th Delta 4-Heavy rocket, and 44th Delta 4 rocket overall, occurred at 5:18 a.m. EDT (0918 UTC) Thursday from Pad 37B at Cape Canaveral Space Force Station. ULA's launch team pushed back the launch time by more than 90 minutes Thursday after preparations fell behind schedule due to stormy weather.
Read more at: spaceflight now
Mynaric To Supply Laser Communications For Raytheon's Missile-Tracking Satellites
Mynaric will supply laser communications terminals for seven military satellites made by Raytheon Technologies, the company announced June 21.
The optical communications terminals are for missile-tracking satellites that Raytheon is making under a $250 million contract from the Space Development Agency (SDA).
These satellites will be part of SDA's Tranche 1 Tracking Layer, a network of 35 satellites that also includes 14 spacecraft made by Northrop Grumman and 14 made by L3Harris Technologies. They are projected to launch in 2025.
Read more at: spacenews
Space Force Missile-Warning Satellites Drawing Congressional Attention
Military satellite procurements for strategic defense and communications are drawing increased funding and congressional scrutiny. These are the largest satellite acquisitions planned by the U.S. Space Force over the next several years and "represent a fundamental departure from how DoD has historically carried out these critical missions," says a new report by the Aerospace Corp. published June 22.
A proposed budget of $30.3 billion for 2024 is the Space Force's largest ever, nearly doubling the service's first budget request four years ago.
Read more at: spacenews
---
VARIOUS
Investing In Space Exploration Research And Technology
Science doesn't always yield predictable outcomes. Much of what we enjoy are happy accidents emerging from unexpected activities, and we often derive benefits from lofty goals that at first have unclear answers.
For example, the Apollo program began with little knowledge of how to make spacesuits or keep humans alive in space. Nine years stood between President Kennedy's famous speech declaring America's intention to put someone on the Moon and the eventual achievement of that goal.
Read more at: forbes
NASA's Obstacles To Commercializing The Space Launch System Are Mounting
Reuters reports that NASA is urging Boeing and Northrop to commercialize the Space Launch System (SLS). On the surface, it's a good strategy. The SLS is horrendously expensive to process and launch. If the monster rocket's two main contractors can find other customers, the launch cost will decline. Cost cutting is an important consideration, thanks to the pressure on NASA's budget because of the debt ceiling deal. The planned House Appropriations Committee 2024 spending levels could be devastating to the space agency.
Read more at: Hill
Sierra Space Awarded Space Act Agreement with NASA
Sierra Space, a leading, pureplay commercial space company building the first end-to-end business and technology platform in space, today was awarded a Space Act Agreement (SAA) by NASA under the second Collaborations for Commercial Space Capabilities (CCSC-2) initiative.
Through the agreement, Sierra Space will provide NASA with valuable insight and collaboration into its crewed Dream Chaser® spaceplane; new commercial space station architectures; and in-space logistics, refueling and servicing systems. NASA will advance deployment of Sierra Space's platform and ecosystem by providing access to facilities and support for environmental and crew systems testing, tools and software.
Read more at: sierraspace
4 Missions for SpaceX's Starship Before Colonizing Mars
SpaceX's Starship, the tallest spacecraft ever built, is widely known as the rocket to one day colonize Mars. However, despite SpaceX's aggressive testing of Starship prototypes, it will likely take decades before the first human lands on the Red Planet. Until then, Starship will be used for many less ambitious space missions to help offset its hefty development costs (SpaceX has spent about $5 billion on the project so far) and achieve other space exploration goals for scientists.
Read more at: observer
Unlocking the Secrets to Mars
Humans have been fascinated by Mars probably since the first of the species turned their gaze to the night sky. Space exploration today attests to that continuing fascination.
Since the 1960s, more than 40 missions have tried to reach the Red Planet. As a result, there are currently three rovers active on the Martian surface, plus one lander and one helicopter, while eight orbiters circle the planet.
Read more at: ec europa
Startling NASA Videos Show Carbon Emissions — From Space
NASA has created shocking visuals of carbon emissions "to dissect our atmosphere and understand some of the major contributors" behind the gas.
The videos, which are time-lapse photography of the gnarly-looking greenhouse emissions from 2021, show the patterns carbon had taken above each continent throughout those 12 months.
In the diagrams, fossil fuels are colored orange, burning biomasses are red, land ecosystems are shown in green and the ocean is tinted blue.
Read more at: NYpost
It Appears That Roscosmos Really Is Recruiting Soldiers For The Ukraine War
A new report in the Financial Times appears to confirm that the main Russian space corporation, Roscosmos, is recruiting and training a militia to join the country's war effort against Ukraine.
The "Uran" battalion, which translates to Uranus, is to be made up of employees of Roscosmos, as well as those from its dozens of state-owned subsidiaries in the aerospace business. Recruits will receive a 100,000 ruble ($1,200) sign-up bonus, and a monthly frontline duty salary of 270,000 rubles, according to the report. This is far above the wages paid to most employees of Roscosmos.
Read more at: arstechnica
The Space Race May Already Be Won
With little fanfare, SpaceX has unveiled its plan to completely revolutionize the space industry, and the world has collectively shrugged.
In early December 2022, SpaceX introduced its Starshield concept, a satellite program offering satellite-based secure communications and optional sensing payloads to government customers. However, despite its subdued announcement, Starshield is, in fact, a Trojan horse that will enable SpaceX to further dominate the space domain and dictate policy to businesses and national governments alike. With the new Starshield program, SpaceX is on the verge of transforming its dominance into a monopoly. Governments and businesses must act now to counter any attempts to monopolize the space industry in order to preserve consumer choice and to ensure national policy remains in the hands of elected governments.
Read more at: spacenews
Russian Cosmonauts Toss Old Equipment Overboard On ISS Spacewalk
Two Russian cosmonauts spent six hours outside the International Space Station on Thursday (June 22) cleaning up the exterior of the orbiting laboratory by removing and tossing overboard a trio of no longer needed devices, including a spent science experiment.
Expedition 69 commander Sergey Prokopyev and flight engineer Dmitry Petelin, both of Russia's federal space corporation Roscosmos, exited the space station's Poisk module at 10:24 a.m. EDT (1424 GMT) on Thursday.
Read more at: space.com
Scientists Finally Discover Why Space Travel Weakens Our Immunity
We know that space makes us sick: astronauts routinely get skin rashes or viruses while aboard the International Space Station (ISS). But scientists now know why. A new study shows that space travel literally changes how genes in white blood cells work, preventing them from carrying out their usual function of recognizing and combating infections. "These results are important considerations of risks to health during spaceflight and space exploration," Myles Harris, an associate lecturer at University College London (UCL) who was not involved in the study, told BBC Science Focus.
Read more at: science focus
Elon Musk Outlines Major Upgrades Before Next Launch Of Super Heavy Rocket
SpaceX will need another six weeks or so to finish implementing hundreds of changes to its Super Heavy/Starship rocket and the gargantuan booster's Texas launch pad before it will be ready for a second attempt to reach orbit, company founder Elon Musk said Saturday.
That's assuming the Federal Aviation Administration allows clearance to fly in the wake of the Super Heavy's dramatic maiden launch April 20, in which the rocket blew itself up after multiple engine failures and the Starship upper stage failed to separate from the first stage booster.
Read more at: CBSnews