TOP NEWS
Final Ariane 5 Launch Scheduled For July 4 After Fixes To Booster Separation System
Europe's last Ariane 5 rocket is now scheduled to lift off July 4 after being grounded for more than two weeks due to a problem with the pyrotechnic systems required to jettison the launcher's strap-on solid rocket boosters. Europe's workhorse rocket is being retired after 27 years of service.
The Ariane 5 was originally scheduled to fly on June 16, but officials from Arianespace, the rocket's commercial operator, announced on the eve of launch that they were delaying the mission to replace pyrotechnic transmission lines on the vehicle.
The suspect systems identified fire explosive charges that jettison one of the two solid rocket boosters two minutes into flight, then to activate the "distancing" system, which uses small thrusters on the boosters to ensure the spent casings safely fly clear of the Ariane 5's core stage as it continues its climb to orbit.
Read more at: spaceflightNow
India Signing The Artemis Accords Is A Historic Win For Space Exploration
A few days after Ecuador signed the Artemis Accords, India signed as well. Not only that, the United States and India will embark on a number of space cooperation initiatives, including a visit to the International Space Station by Indian astronauts.
India is one of the world's most advanced space powers, just behind the United States and China. Russia used to be second, behind the United States, but its status as any kind of space power has steadily deteriorated.
Read more at: Hill
Virgin Galactic Completes Inaugural Commercial Spaceflight
Second successful spaceflight in two months 'Galactic 01' spaceflight carried 13 research payloads and three crew members from the Italian Air Force and the National Research Council of Italy 'Galactic 02,' a commercial spaceflight for private astronauts, is scheduled for August with monthly flights to space planned thereafter
Read more at: Virgin Galactic
---
SPACE HAZARDS & STM
British Startup Powers Up Sensor For Monitoring Tiny Orbital Debris
Odin Space is preparing to start detecting tiny but potentially dangerous pieces of orbital debris in the coming weeks from a sensor on a recently launched space tug, according to the British startup's cofounder and CEO James New.
The venture announced June 27 that it had successfully powered up the demo sensor, integrated with D-Orbit's small satellite-carrying ION orbital transfer vehicle that SpaceX launched earlier this month to low Earth orbit.
Read more at: spacenews
Upcoming Orbital Test Could Enable Tracking of Super Tiny Space Debris
ODIN Space has passed a major milestone by powering up a super-sensitive experimental in-space sensor. Once fully developed, a dispersed network of these sensors could be capable of tracking hypervelocity objects no larger than a grain of sand.
The sensor technology, installed on the D-Orbit ION satellite, launched into space on June 12 as part of SpaceX's Transporter 8 mission. As ODIN Space announced in a June 27 press release, the demonstration device is now pulling data from its immediate surroundings. The device is currently sensing background vibrations, but an upcoming test, in which the sensor will track objects measuring less than one-tenth of a millimeter in size, is planned for the coming weeks, as SpaceNews reports.
Read more at: Gizmodo
Scientists Sound Alarm Over Growing Amount of Junk in Space
At first glance, the Earth's orbit and oceans could not be more different. The former is located on the uppermost layers of the planet's atmosphere and beyond, while the latter surrounds all the landmasses around the globe.
But there is a glaring similarity between the two: Both are vast areas with no owner, making responsible and sustainable use of them incredibly challenging.
Imogen Napper, a marine scientist at the University of Plymouth in England, says the high seas and the Earth's orbit are both global commons. In other words, the resources are shared and accessible by all — with no single governing country or power.
Read more at: discover magazine
The Tunguska Event – The Largest Impact In Recorded History
At 7:17 am on the morning of June 30, 1908, something exploded over Russia. A celestial body disintegrated over the Podkamennaya Tunguska River in Siberia, with a yield comparable to up to 30 megatons of energy, certainly enough to raze a city. It flattened 2,150 square kilometers (830 square miles) of the Siberian forest. That's about 80 million trees.
The impact left no crater behind, breaking apart high in the atmosphere – but the shockwave did more than flatten trees. It shook our planet and our atmosphere. The airwaves were registered all the way to Washington D.C. and the seismic station registered the event. Dust and ice were left in the atmosphere, reducing its transparency and even making it glow at night.
Read more at: IFLscience
---
COMMERCIAL SPACE
Virgin Galactic Has A Launch Date For Its First Paying Space Tourists
Virgin Galactic completed its first commercial space flight, landing at the New Mexico spaceport minutes before noon Eastern. As the flight reached its highest point, crew from the Italian Air Force waved the country's tri-color flag.
This summer, Virgin Galactic will finally start flying paying customers to the edge of space in the company's rocket-powered plane, SpaceShipTwo. The first flight, a mission named Galactic 01, will launch as soon as June 27.
Read more at: Popsci
Private Space Tug Spins Out Of Control After Recent SpaceX Launch
Space startup Launcher has lost another of its vehicles following a successful liftoff aboard a SpaceX Falcon 9 rocket.
The Orbiter SN3 space tug, designed to carry smaller satellites such as cubesats and place them into their proper orbits after separating from its launch vehicle, rode to space on SpaceX's Transporter-8 ride-share mission on June 12, but quickly fell into an uncontrollable rotation following separation from its launch vehicle.
Read more at: space.com
Astroscale Expands Operations to France and Secures Contract with CNES
Astroscale Holdings Inc. ("Astroscale"), the market leader in satellite servicing and long-term sustainability across all orbits, has announced the opening of Astroscale France SAS ("Astroscale France") and a contract with the French national space agency, Centre National D'Etudes Spatiales ("CNES"). 
"Astroscale's expansion into France and partnership with CNES mark a major step toward realizing a safe and sustainable space environment, and serve as a testament to France's investment in space sustainability," said Nobu Okada, Astroscale Founder and CEO. "Combining Astroscale's on-orbit servicing leadership with CNES's esteemed space heritage strengthens France's role as a global leader in sustainable space policy and innovative technology." 
Read more at: astroscale
Space Tourism Companies Might Learn A Lesson From The Titan Sub Disaster. But Are They Ready To Listen?
For many experts involved in discussions over the need for (or lack of ) safety standards for the fledgling space tourism industry, the tragedy of the Titan submersible felt like their own nightmare scenario come true. But will the disaster that killed five people, including a 19-year-old university student, move the needle toward a more safety-first approach, or will arguments that innovation could suffer prevail?
When it comes to the absence of safety standards and technology oversight in space tourism, Tommaso Sgobba doesn't mince words. A former head of space safety at the European Space Agency, the Italian engineer has chaired over 800 safety reviews of payloads launched to the International Space Station during his ESA career and authored engineering text books on best safety practices in space systems design.
Read more at: space.com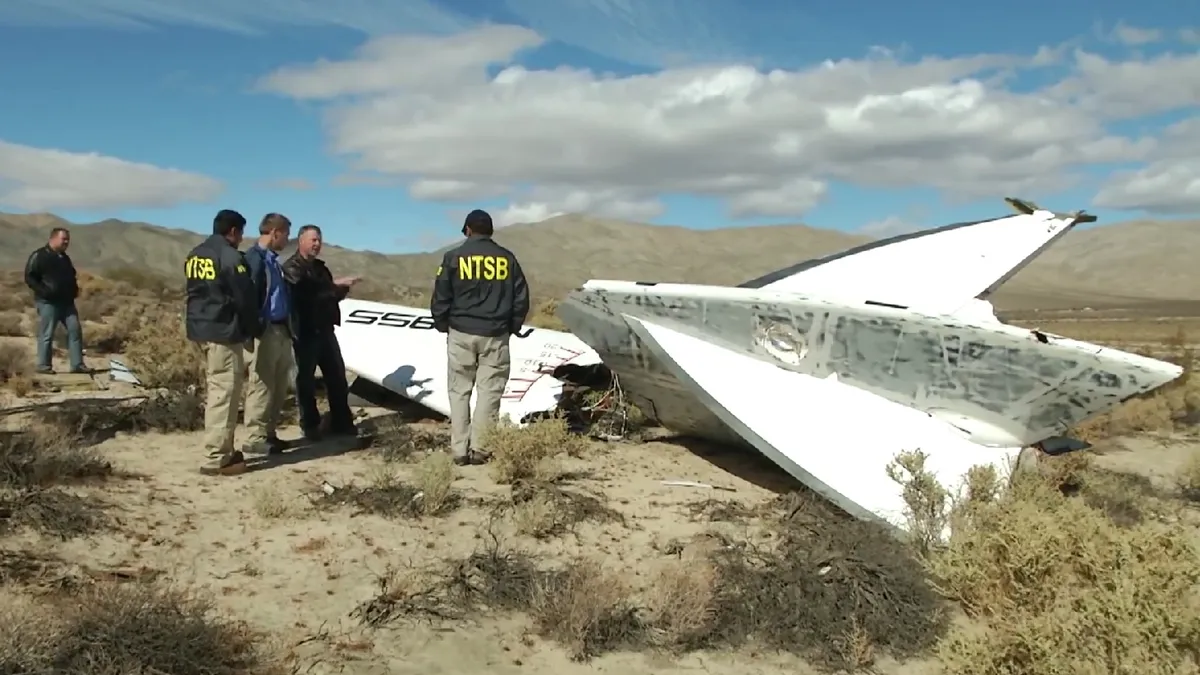 SpaceX Making 'Well Over 1,000' Changes To Starship Ahead Of Next Launch
SpaceX apparently learned a lot from the first-ever test flight of its giant Starship rocket two months ago. The company has made more than 1,000 changes to Starship's design since that landmark April 20 liftoff, which ended with a controlled destruction of the vehicle high over the Gulf of Mexico, SpaceX founder and CEO Elon Musk told journalist Ashlee Vance in a discussion on Twitter on Saturday (June 24). SpaceX sent that self-destruct command after Starship experienced a number of problems, including the failure of the vehicle's two stages to separate as planned. The company is taking pains to ensure that latter issue doesn't recur on Starship's next flight, Musk said.
Read more at: space.com
ULA Delays 1st Launch Of Vulcan Centaur Rocket Again
The road to liftoff for United Launch Alliance's (ULA) new Vulcan Centaur rocket just got a little longer.
The first Vulcan Centaur aced a crucial engine firing earlier this month at Cape Canaveral Space Force Station in Florida, taking a big step toward its debut launch.
But the vehicle will now take a step back: ULA plans to destack the rocket and ship the upper stage back to its factory in Decatur, Alabama, company representatives said in an emailed update on Saturday (June 24).
Read more at: space.com
Sierra Space Describes Long-Term Plans For Dream Chaser And Inflatable Modules
As Sierra Space continues to prepare for the first flight of its Dream Chaser vehicle, it is outlining long-term ambitions for both that vehicle and space station modules.
Speaking at the Jeffries Space Summit online investor conference June 27, Tom Vice, chief executive of Sierra Space, said the company was continuing to work towards a first launch of its cargo Dream Chaser vehicle as soon as December.
Read more at: spacenews
PLD Space Postpones First Launch To September
Spanish launch vehicle startup PLD Space has postponed a suborbital test flight to September after weather and a technical glitch scrubbed earlier launch attempts.
The company announced June 27 that the launch of its Miura 1 rocket from a military base in southwestern Spain would be rescheduled for some time in September. The company cited "obligatory compliance" with a Spanish law and military directive that restrict such activities to prevent wildfires.
Read more at: spacenews
---
SCIENCE & TECHNOLOGY
China Conducts Parachute Tests For Asteroid Sample Return Mission
China's main space contractor has conducted several successful high-altitude parachute deployment tests as part of plans to collect asteroid samples and deliver them safely to Earth.
The Academy of Aerospace Solid Propulsion Technology (AASPT) under the China Aerospace Science and Technology Corporation (CASC) recently carried out a launch test in the Gobi Desert in Northwest China, CASC announced June 23.
The test payload also carried a sample return device developed by the Beijing Institute of Space Machinery and Electronics (BISME) under the China Academy Of Space Technology (CAST), another major CASC subsidiary.
Read more at: spacenews
Indian Astronauts May Be Headed To ISS In 2024 Under India-US Joint Mission
Indian astronauts who have been training for Gaganyaan mission may travel to the International Space Station (ISS) on a joint India-US mission in 2024. The recently-announced joint India-US mission may give the Indian astronauts — who have been training for their trip for the last three years — an opportunity to go to the ISS before their Gaganyaan mission, the country's first human spaceflight mission, according to a report in The Indian Express.
The joint statement by India and the US during Prime Minister Narendra Modi's ongoing state visit said that the National Aeronautics and Space Administration (Nasa) would provide "advanced training" to Indian astronauts at one of its facilities.
Read more at: business standard
What's going on with Mars Sample Return?
Mars Sample Return — NASA and ESA's ambitious project to bring Martian samples to Earth for scientific study — is in the midst of an extensive review and revision period unique among modern planetary missions. Recent updates from NASA, as well as leaked preliminary cost estimates totaling as much as $9 billion over the next ten years, suggest that the project is facing a number of technical, budgetary, and, ultimately, political challenges.
However, much is still in flux in terms of both the project's design and its final cost estimate. Mars Sample Return is undergoing an unprecedented independent engineering review prior to NASA making a commitment to the mission, and much can still change to make it a more viable (and, hopefully, affordable) project within a balanced planetary science program.
Read more at: planetary
NASA Gets Amazing New Results Generating Oxygen on Mars
NASA's Perseverance Mars rover has crushed its previous record for turning the planet's thin atmosphere into a source of oxygen, an exciting experiment that could have major implications for our future plans to visit the Red Planet.
The rover's Mars Oxygen In Situ Resource Utilization Experiment (MOXIE) achieved a major milestone earlier this month, Space.com reports, doubling the experiment's previous production level.
"We got great results," Michael Hecht, MOXIE's principal investigator, told Space.com. "This was the riskiest run we've done
Read more at: futurism
The First Aircraft Capable Of Flight On Mars Finally Makes Contact With NASA After 2 Months Of Radio Silence
After a nail-biting 63 days of silence, the Ingenuity Mars helicopter — the first-ever machine capable of powered and controlled flight on another planet — has finally made contact with mission control, NASA reports.
The signal means Ingenuity's 52nd flight on the red planet was a success.
Ingenuity first launched alongside the Perseverance Mars rover in July 2020. The duo landed on the red planet on Feb. 18, 2021 for the first time. The two are still bonded on the planet, with Ingenuity relying on the Perseverance rover for operations and allowing it to communicate with Earth.
Read more at: Business insider
NASA Is Recycling 98 Percent Of Astronaut Pee And Sweat On The ISS Into Drinkable Water
NASA has achieved a technological milestone that could one day play an important role in missions to the Moon and beyond. This week, the space agency revealed (via Space.com) that the International Space Station's Environmental Control and Life Support System (ECLSS) is recycling 98 percent of all water astronauts bring onboard the station. Functionally, you can imagine the system operating in a way similar to the Stillsuits described in Frank Herbert's Dune. One part of the ECLSS uses "advanced dehumidifiers" to capture moisture the station's crew breaths and sweat out as they go about their daily tasks.
Read more at: engadget
---
SPACE POLICY
Are House Republicans Preparing To End The Artemis Moon Mission With Budget Cuts?
The House Appropriations Committee has released its planned spending levels for each of its subcommittees for the fiscal 2024 budget, according to Space Policy Online. The numbers are as bad as bad can be, at least from the point of view of NASA and the Artemis moon program.
The Commerce Justice Science Subcommittee (CJS), which has NASA spending under its purview, would receive $58.676 billion to dole out to the departments and agencies it funds for fiscal 2024. The allocation is a 28.8 percent reduction from the $82.441 it spent during the current fiscal year.
Read more at: Hill
Roscosmos Plans To Sign Cooperation Agreement With African Countries In July
Russia's state space corporation Roscosmos said on Sunday that it plans to sign a cooperation agreement with African countries during the Russian-Africa economic and humanitarian forum.
"An agreement between African countries and Roscosmos is to be signed at the forum in St. Petersburg on July 27-28," it said.
According to Roscosmos, its delegation led by Director General Yury Borisov visited Egypt on June 25. The delegation held talks with the executive head of the Egyptian Space Agency, Sherif Sedky to discuss principles of cooperation in outer space, including the production and launch of satellites, the development of the manned program and surface space infrastructure.
Read more at: TASS
Boeing's Starliner Saga Is Actually A NASA Policy Success
"Delayed again" has become a familiar phrase for Boeing's Starliner. Two new issues were discovered with the spacecraft just last month, resulting in an indefinite delay to its crewed debut, originally planned for July. The newest setback adds to the long tale of woe for a vehicle designed to ferry astronauts to the International Space Station. Starliner was first unveiled 13 years ago, and plans to deorbit the very station it will serve are now seven years away.
Read more at: Hill
The Future Of Space Is Now: Why All Companies Need A Space Strategy
Over 20 years ago, companies stumbled to launch their online presence. At the same time, the private space industry was on the launchpad fueled by public sector contracts.
This was the catalyst that made space-related businesses possible. The writing was on the wall, but few noticed.
Companies like Spire Global recognized that writing and built a value chain atop the wall, making space accessible for everyone. While some industries failed to anticipate and adapt to the future, Spire's modus operandi has not only been to anticipate but actively build the future. In many tangible ways, it is built. The future is here.
Read more at: benzinga
Why Diplomacy Is Needed Now To Set Rules For Outer Space
With private companies dominating the space economy and the International Space Station approaching its decommissioning, it is now more important than ever to engage in space diplomacy to preserve international cooperation, a Northeastern expert says.
"There's a huge shortage of rules," says Mai'a K. Davis Cross, director of the Center for International Affairs and World Cultures and dean's professor of political science, international affairs and diplomacy.
Regulations outlining the rules for activities of both different countries and private companies in space, Cross says, would benefit peaceful cooperation, safety of personnel and property and efficient use of resources.
Read more at: northeastern news
---
SPACE DEFENCE
Starlink Services Considered By Japan's Self-Defense Forces
Japan's Self-Defense Forces (SDF) is considering using SpaceX's Starlink services, reported local newspaper Yomiuri.
Since March, Japan's SDF has been testing SpaceX's Starlink internet service for their land, sea, and air forces. Multiple government sources told Yomiuri that SDF is thinking of officially adopting Starlink's internet service by the fiscal year starting April 2024.
Read more at: teslarati
North Korea's 1st Spy Satellite Has Been Pulled From The Sea After Launch Failure: Report
South Korean military authorities have salvaged North Korea's first spy satellite after its failed first launch last month, according to media reports. North Korea attempted to launch the satellite on May 31, but the rocket carrying it suffered an unknown failure and crashed into the sea shortly after liftoff. The satellite, known as Malligyong-1, is reported to be designed to take high-resolution images of Earth to provide intelligence for the reclusive country's military.
Read more at: space.com
France Conducts First Test Firing Of V-MAX Hypersonic Glider Demonstrator
The Direction générale de l'armement (DGA), the French procurement and technology agency carried out the inaugural test firing of a sounding rocket carrying the V-MAX hypersonic glider demonstrator on June 26, 2023.
"Equipped with many on-board technological innovations, this flight test was an unprecedented technical challenge that prepares the future of our national hypervelocity roadmap," the DGA commented the day after the test. "France is one of the only countries in the world to have credible expertise in this field."
Read more at: aerotime
[#VMAX 🇫🇷] Hier la DGA a procédé, depuis Biscarosse au 1er tir d'essai de fusée sonde emportant le démonstrateur de planeur hypervéloce VMax.

Bravo à l'ensemble de nos équipes qui ont œuvré pour ce tir et qui sont engagées quotidiennement sur le programme ! ⤵️

#NotreDéfense pic.twitter.com/h9FL7DtMFL

— Direction générale de l'armement (@DGA) June 27, 2023
DoD To Invest In Startup Developing Mobile Space-Launch Platforms
The Spaceport Company, a startup developing floating launch pads for space rockets, is one of 17 companies selected to receive government funding this year under the National Security Innovation Capital program.
The NSIC program, run by the Pentagon's Defense Innovation Unit, allocated $35 million in 2023 funding to 17 early-stage companies from different sectors of the tech industry, DIU said June 28.
NSIC was established by Congress in the 2019 National Defense Authorization Act.
Read more at: spacenews
Space Development Agency Issues New Solicitation For 100 Satellites
The Space Development Agency on June 28 released a final request for proposals for its next procurement of 100 satellites as the agency continues to build out a military constellation in low Earth orbit.
These 100 satellites, named Alpha, will be part of a mesh network known as Transport Layer Tranche 2.
The Transport Layer Tranche 2 also includes 72 Beta satellites for which SDA already has requested bids.
Read more at: spacenews
---
VARIOUS
Titanic Sub: How A Fully-Certified Submersible Differs From Titan
The prospect of being trapped inside a submersible of this size for days on end would be utterly grim, says Sky's Adam Parsons. He has been on board a Cruise Sub-7, a seven-person vessel that's got roughly the same dimensions as the missing Titan.
Read more at: skynews
Space Elevators Are Inching Closer To Reality
When people first started exploring space in the 1960s, it cost upwards of $80,000 (adjusted for inflation) to put a single pound of payload into low-Earth orbit.
A major reason for this high cost was the need to build a new, expensive rocket for every launch. That really started to change when SpaceX began making cheap, reusable rockets, and today, the company is ferrying customer payloads to LEO at a price of just $1,300 per pound. This is making space accessible to scientists, startups, and tourists who never could have afforded it previously, but the cheapest way to reach orbit might not be a rocket at all — it could be an elevator.
Read more at: freethink
The History of Space Exploration
We human beings have been venturing into space since October 4, 1957, when the Union of Soviet Socialist Republics (U.S.S.R.) launched Sputnik, the first artificial satellite to orbit Earth. This happened during the period of political hostility between the Soviet Union and the United States known as the Cold War. For several years, the two superpowers had been competing to develop missiles, called intercontinental ballistic missiles (ICBMs), to carry nuclear weapons between continents. In the U.S.S.R., the rocket designer Sergei Korolev had developed the first ICBM, a rocket called the R7, which would begin the space race.
Read more at: national geographic
Surprise: The Moon Outshines The Sun At The Highest Energies
If you look at all the objects in Earth's skies, both natural and artificial, it should come as no surprise that the Sun is the brightest object of all. The Sun, after all, produces its own light, powered by nuclear fusion in its core. That core-generated energy not only holds the Sun up against gravitational collapse, but also propagates to the Sun's edge, the photosphere, where the Sun emits radiation over a wide range of wavelengths that correspond to a temperature of around 6,000 K. Although the Moon is the second-brightest object that we see, it's only so bright because of its very close proximity to Earth; most of the Moon's light, intrinsically, is just reflected light from the Sun.
Read more at: bigthink
OroraTech Signs a Multi-Million Contract to Deliver Data to the European Union
OroraTech, the global leader in space-based thermal intelligence, has signed a multi-million contract with the European Space Agency to deliver data to the European Union as part of the Copernicus Contributing Mission (CCM). Leveraging its recently launched in-orbit thermal sensor network, OroraTech will contribute vital data to critical sectors such as emergency services, climate change analysis, marine management, and land management.
Read more at: ororatech
Anduril Acquires Solid Rocket Motor Manufacturer Adranos
Defense contractor Anduril Industries acquired Adranos, a manufacturer of solid rocket motors, the companies announced June 25. The terms of the deal were not disclosed.
Founded in 2015, Adranos manufactures solid rocket motors in coastal Mississippi and last year opened a fuel-production facility in Indiana. The startup invented a proprietary aluminum-lithium alloy fuel called ALITEC to power solid rocket motors used in tactical missiles and space launch vehicles.
Read more at: spacenews