TOP NEWS
Old Soviet Satellite Breaks Apart In Orbit After Space Debris Collision
A three-decade-old Soviet satellite has disintegrated in orbit some 870 miles (1,400 kilometers) above Earth, likely following a space debris strike.
The disintegration of the satellite, either the Kosmos-2143 or Kosmos-2145 spacecraft, was reported on X, previously Twitter, by astrophysicist and space debris expert Jonathan McDowell. The event highlights the precarious situation in Earth's orbit where old objects accumulated throughout the more than 60 years of space exploration and utilization are now posing threats to new, still functioning satellites.
Read more at: space.com
Indian Moon Rover Hits Jackpot, Detects Wealth Of Elements At Lunar South Pole
India's Chandrayan-3 lunar mission is proving a scientific success as well as a technical triumph, with its Pragyan rover successfully analyzing the composition of the Moon's surface close to the lunar south pole. The data returned has value beyond that of previous missions, both crewed and robotic, because the area being studied is close to the likely locations for future bases. So far, however, the mission has not discovered the most valuable prize of all: water ice.
A statement from the Indian Space Research Organization (ISRO) has announced the Laser-Induced Breakdown Spectroscopy (LIBS) instrument carried aboard Chandrayan-3 has confirmed the presence of sulfur. The statement notes this is; "Something that was not feasible by the instruments onboard the orbiters."
Read more at: IFLscience
---
SPACE HAZARDS & STM
Private Company TransAstra Wants to Scoop Up Space Junk in Big Trash Bags
Admittedly, the circumstances of SYFY's The Ark (streaming now on Peacock) aren't ideal, but credit where it's due, they did figure out how to build interstellar spaceships. By the time we figure out how to get to another star system, we might have trouble getting out of our own front door without tripping over our own space garbage.
TransAstra, a private space company based in California wants to solve that problem with giant inflatable trash bags scooping up space junk in low-Earth orbit. NASA thinks it's a good idea too, awarding the company $850,000 in funding to build and demonstrate a prototype on the ground.
Read more at: syfy
Taking Out The Trash: Here's How Private Companies Could Be Vital For Space Debris Removal
There's no doubt about it. Earth orbit is a messy place.But is there a business in removing space junk from Earth orbit? Around the world, private companies and national space agencies alike are coming up with concepts on grappling with worrisome debris. However, estimates of how much troublesome litter is actually in orbit — from huge chunks of space scrap to tiny paint chips and even radioactive particles — are daunting and tricky to make.When a satellite receives a come-to-blows punch by leftover litter or an explosion occurs in Earth orbit, particularly at higher altitudes, the detrimental results are additive. The debris resulting from these high-speed happenings lingers for years, decades, even centuries.
Read more at: space.com
The Sun Has Launched A Massive Plasma Attack On Mars
The current burst of solar activity has had some noticeable effects on Earth, but just at the moment it's Mars that is experiencing it the most – or would be if it were populated. Following the spotting of a huge sunspot by the Perseverance rover, a huge coronal mass ejection is expected to make a direct hit on the Red Planet. The fact it is further from the Sun than Earth won't help much if this occurs, being more than offset by the lack of shielding magnetic field and remaining atmosphere.
Read more at: IFLscience
Could Puncturing A Satellite's Battery Help It Deorbit Faster?
A few years ago, there was a panic about lithium-ion batteries that exploded and could do things like take down a jetliner. On a recent trip, an airline asked passengers to turn in any devices with batteries that had been banned because of safety concerns. These are indicators of a widely understood downside of lithium-ion batteries, ubiquitous in cell phones, laptops, and other electronic hardware—they can easily catch fire very spectacularly. However, a team at the Aerospace Company is working on an idea to turn this potentially catastrophic event into an asset—by using it to deorbit defunct satellites.
Read more at: phys.org
---
COMMERCIAL SPACE
Lawsuit Claims Amazon's Board Erred In Awarding Kuiper Launch Contracts To Blue Origin And Others
A pension fund has filed suit against the board of directors of Amazon, claiming they "acted in bad faith" in approving launch contracts for the Project Kuiper broadband constellation that awarded billions of dollars to Blue Origin, the company founded by Amazon's Jeff Bezos.
The suit, a public version of which was filed with Delaware's Court of Chancery Aug. 28, alleges that Amazon's board and one of its committees spent "barely an hour" reviewing contracts with Blue Origin and United Launch Alliance, whose Vulcan Centaur rocket uses engines from Blue Origin, before approving them in March 2022. Delaware Business Court Insider first reported the lawsuit.
Read more at: spacenews
ESA Postpones Ariane 6 Hot-Fire Test Again
The European Space Agency says a test-firing of an Ariane 6 core stage has been postponed again, this time because of issues with ground equipment.
In an Aug. 30 update, ESA said that a planned Aug. 29 firing of the core stage of an Ariane 6 on the pad at the spaceport in Kourou, French Guiana, was postponed because of what the agency described as a "technical issue affecting the control bench" that handles propellant loading and the automated countdown.
Read more at: spacenews
Ball, Northrop Grumman, Orbital Micro Systems and Spire Claim NOAA Contracts
Ball Aerospace, Northrop Grumman, Orbital Micro Systems and Spire Global won contracts, announced Aug. 31, to design microwave sounders for the National Oceanic and Atmospheric Administration.
Under the contracts awarded by NASA on behalf of NOAA, the four companies will conduct studies and design sounders for the Near-Earth Orbit Network, or NEON, NOAA's next generation of polar-orbiting weather satellites.
Read more at: spacenews
Space Tango Names New CEO
Space Tango, a Kentucky-based startup that conducts research and science experiments on the International Space Station, on Sept. 1 announced the appointment of S. Sita Sonty as its new chief executive officer.
Sonty succeeds co-founder Twyman Clements, who will remain with the company as president.
Clements said Sonty will help the company grow its business in "microgravity applications for hardware, software, materials science, biotech and medicine."
Read more at: spacenews
Virgin Galactic's President Explains How VSS Unity Is Now Flying Frequently
On Monday, Virgin Galactic announced that it will conduct its next commercial spaceflight, Galactic 03, as early as September 8. This will be the company's third commercial spaceflight, and it will carry three as-yet-unnamed passengers who bought their tickets on the company's space plane back in the early 2000s.
Should the flight occur in early September, it will mark the company's fourth spaceflight in four months, an impressive cadence after a fairly long downtime. Such a flight would also cement Virgin Galactic's leadership in the suborbital space tourism race with Blue Origin, which has been grounded for nearly a year after a launch accident with its New Shepard System nearly a year ago.
Read more at: Arstechnica
---
SCIENCE & TECHNOLOGY
NASA's Main Hotline to Space Is in Jeopardy Due to Increasing Demand
In order to contact its interplanetary spacecraft, NASA relies on an array of giant radio antennas spread across different parts of the world. The trusty communications network has been transferring data back and forth for more than 60 years but its antennas are currently operating at capacity, with an anticipated growth in demand as the space agency prepares to launch crewed missions to the Moon.
A recent report by NASA's Office of Inspector General revealed that the Deep Space Network (DSN) is in a dire state, with demand on its radio antennas exceeding supply by as much as 40% at times.
Read more at: Gizmodo
Indian Space Agency Launches Solar Observation Satellite
India aims to become the first nation to send a satellite out to study the Sun after having been the first nation to successfully land on the Moon's South Pole.The country's space agency has announced on the social media website X that it will be launching its solar observation satellite on September 2nd. This is just months after a major breakthrough in Sun observation by EUI satellites.Aditya-L1, meaning "Sun" in Hindi, weighs four hundred kilograms and will be orbiting 1,5 million kilometers from planet Earth. It will provide clear and continuous images of the Sun.
Read more at: greekreporter
Almost Half Of Moon Missions Fail. Why Is Space Still So Hard?
In 2019, India attempted to land a spacecraft on the Moon – and ended up painting a kilometres-long streak of debris on its barren surface. Now the Indian Space Research Organisation has returned in triumph, with the Chandrayaan-3 lander successfully touching down near the south pole of Earth's rocky neighbour.India's success came just days after a spectacular Russian failure, when the Luna 25 mission tried to land nearby and "ceased to exist as a result of a collision with the lunar surface".
Read more at: conversation
Astronauts' Immune Systems Could Be Disturbed By Microgravity, Scientists Find
As a new era of crewed space exploration approaches, with prolonged missions to the moon and Mars planned for the coming decades, scientists are taking a closer look at how the environment of space can negatively impact the immune systems of astronauts.
In particular, a team from the Karolinska Institutet in Sweden looked at how microgravity experienced by space travelers could affect T-cells. A T-cell is a type of white blood cell, called a lymphocyte, that's crucial in fighting off disease.
Read more at: space.com
ESA's Space Rider Likely To Launch Third Quarter Of 2025, Program Manager Says
The European Space Agency's (ESA) Space Rider program has officially begun its validation and testing phase, as it prepares for a maiden flight in the third quarter of 2025. Space Rider is Europe's reusable uncrewed robotic laboratory that will provide an "end-to-end integrated space transportation system" for commercial customers. After launching into space, Space Rider will spend two months in orbit while customers complete experiments and technology demonstrations onboard, before returning to Earth.
Space Rider was originally set to begin flights end of this year after having received funding in 2019; however, several delays have pushed back its inaugural launch. Yet, entering into Phase D marks a significant step toward launch as ESA is preparing for several drop tests to validate the capability of Space Rider's autonomous landing algorithms.
Read more at: NASA spaceflight
NASA to Demonstrate Laser Communications from Space Station
NASA uses the International Space Station — a football field-sized spacecraft orbiting Earth — to learn more about living and working in space. For over 20 years, the space station has provided a unique platform for investigation and research in areas like biology, technology, agriculture, and more. It serves as a home for astronauts conducting experiments, including advancing NASA's space communications capabilities.
In 2023, NASA is sending a technology demonstration known as the Integrated LCRD Low Earth Orbit User Modem and Amplifier Terminal (ILLUMA-T) to the space station. Together, ILLUMA-T and the Laser Communications Relay Demonstration (LCRD), which launched in December 2021, will complete NASA's first two-way, end-to-end laser relay system.
Read more at: NASA
---
SPACE POLICY
Russia Spikes UN Effort On Norms To Reduce Space Threats
The UN working group attempting to develop norms to constrain threatening military activities in space today ended with a bang — as Russia threw firebomb after firebomb into the process, blocking forward motion against the clear wishes of a majority of participating countries.
UN working groups function on the basis of consensus, meaning that any one nation can veto the proceedings.
Moscow, which voted against the original establishment of the working group — officially, the UN Open Ended Working Group (OEWG) on Reducing Space Threats Through Norms, Rules and Principles of Responsible Behavior — on Thursday made it clear it would not allow the group to issue a formal report to the UN General Assembly detailing the proposals discussed and areas of budding accord.
Read more at: breaking defense
SILENTBARKER To Be U.S. "Watchdog" in Geosynchronous Orbit
Weather permitting, tomorrow the United States will launch the first satellites in a new system to keep track of what is happening in geosynchronous orbit. How many satellites are aboard the United Launch Alliance's Atlas V rocket is a secret as is the total number of satellites that will comprise the SILENTBARKER system, but the National Reconnaissance Office and the U.S. Space Force are publicly sharing some information to make the point to our adversaries that a state-of-the-art "watchdog" is on duty up there. [UPDATE: The launch has been postponed because of Tropical Storm Idalia.]
Read more at: spacepolicy online
Despite The Luna-25 Failure, Russia Is Not A Declining Space Power
In the aftermath of the Luna-25 failure, a cacophony of voices from major news outlets and space pundits have been quick to paint Russia as a great power in decline. This viewpoint, while emotionally satisfying given Russia's abhorrent actions in Ukraine, is not based in reality. But it is vital, both for understanding and for strategy, that we refrain from making sweeping conclusions based on isolated events. In the last decade, Russia has rebuilt and reinvested in its military space capabilities and has stabilized its share of space power.
Read more at: spacereview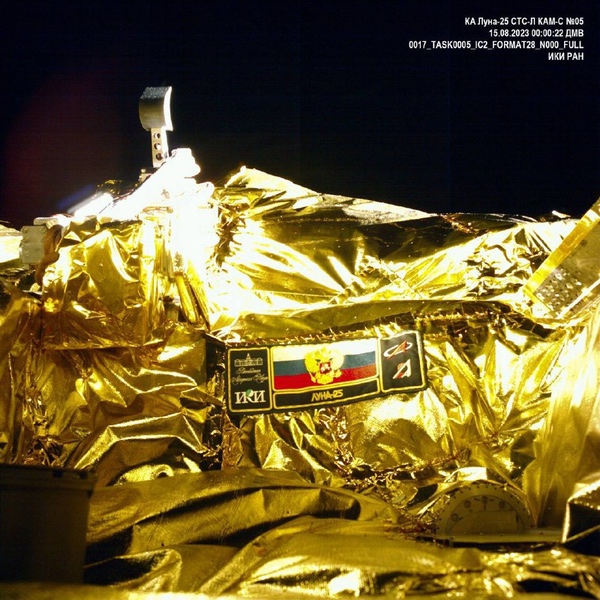 'We'll Launch Rockets Every Month': Britain Finally Joins The Space Race
A large band of battered metal has been placed on a stand at the entrance of Skyrora's rocket manufacturing hall in Cumbernauld in central Scotland. Six feet in diameter, the loop is perforated, torn and twisted, a result of being blasted into space and then dropped on to the Australian outback where it has lain for almost 50 years until its recent recovery.
The ring is part of the remains of Britain's only satellite launch, which took place on 28 October 1971 when a Black Arrow rocket placed a Prospero probe into orbit round the Earth. The programme was cancelled the same year.
Read more at: guardian
New Moon Map Reveals Structures Hidden Beneath The Lunar Surface
Scientists have used recordings from a first-of-its-kind rover to create a new moon map that reveals structures hidden deep beneath the lunar surface.
In 2019, China made history as the first nation to soft land a spacecraft on the far side of the Moon, giving the world its first up-close look at the moon's more rugged hemisphere.
Though the mission was only expected to last a year, the lander and its rover — Chang'e 4 and Yutu-2, respectively — are still going strong, recording new data and collecting lunar samples for future analysis.
Read more at: bigthink
Chinese Scientist Proposes Solar System-Wide Resource Utilization Roadmap
Chinese space scientists have outlined a tentative roadmap for establishing a space resources utilization network stretching into the outer reaches of the solar system.
Wang Wei, a scientist affiliated to CASC, China's main space contractor, and the Chinese Academy of Sciences (CAS), is proposing a four-stage roadmap for a space resources utilization project which would, eventually, span the entire solar system by 2100.
Read more at: spacenews

---
SPACE DEFENCE
Chinese Study Finds GSSAP Close Approaches A Threat To Its GEO Assets
Chinese researchers have noted close approaches by U.S. GSSAP satellites to Chinese spacecraft in the geostationary belt, describing the activities as threats.
A paper published in the Chinese journal Infrared and Laser Engineering earlier this year assessed the U.S. Air Force's Geosynchronous Space Situational Awareness Programme (GSSAP) and its activities. The authors are affiliated to branches of the Chinese Academy of Sciences and the Qian Xuesen Laboratory of Space Technology under the China Academy of Space Technology.
Read more at: spacenews

Hackers Shut Down 2 Of The World's Most Advanced Telescopes
Some of the world's leading astronomical observatories have reported cyberattacks that have resulted in temporary shutdowns.
The National Science Foundation's National Optical-Infrared Astronomy Research Laboratory, or NOIRLab, reported that a cybersecurity incident that occurred on Aug. 1 has prompted the lab to temporarily halt operations at its Gemini North Telescope in Hawaii and Gemini South Telescope in Chile. Other, smaller telescopes on Cerro Tololo in Chile were also affected.
"Our staff are working with cybersecurity experts to get all the impacted telescopes and our website back online as soon as possible and are encouraged by the progress made thus far," NOIRLab wrote in a statement on its website on Aug. 24.
Read more at: space.com

Welcome to the Third Space Age
We find ourselves amid great societal transformation, yet few are aware of what is truly driving it.
Most of the developed world lives in an unprecedented era of convenience enabled by rapid access to global goods, services and information. Our modern way of life — from the timing for ATMs, streetlights and Wall Street trading to our connectedness through social media and instant gratification through Uber eats — is overwhelmingly due to the services provided by space (and those largely enabled by U.S. military innovation).
Read more at: spacenews

US Offers Rare Preview Of Upcoming Spy-Satellite Launch
A Tuesday launch will aim to put highly secret object-tracking satellites into geosynchronous orbit, U.S. officials said in a press conference about an upcoming National Reconnaissance Office mission.
The launch, which will use United Launch Alliance's Atlas 5 rocket, is part of the Space Force/NRO SILENTBARKER/NROL-107 mission.
The NRO's missions typically remain highly classified, as the office operates the Defense Department's spy satellites. However, the Pentagon is now being more open about its missions to deter adversaries, said Lt. Gen. Michael Guetlein, who leads Space Systems Command.
Read more at: defenseone
DoD Satellites In Low Earth Orbit Promise More Connectivity For Military Users
With its first 23 satellites in orbit, the U.S. Space Development Agency in the coming months will begin the demonstration phase of a data network in space designed to support military operations.
SpaceX on Sept. 2 launched SDA's second batch of satellites. The agency now has 19 communications satellites and four missile-tracking spacecraft in orbit. These make up the Tranche 0 portion of a projected network known as the Proliferated Warfighter Space Architecture.
Read more at: spacenews
---
VARIOUS
Amazing Satellite Video Shows China's Space Station Come Together In Earth Orbit
An Australian company has released images showing how China constructed its Tiangong space station.
HEO Robotics specializes in non-Earth imaging, meaning using space-based sensors to acquire images of objects of interest in orbit such as satellites. The firm released images demonstrating some of these capabilities on Aug. 30, showing step-by-step moves made by China to complete its three-module Tiangong space station.
Read more at: space.com
How Is ESA Supporting ISRO's Aditya-L1 Solar Mission?
The Indian Space Research Organisation (ISRO) plans to launch its Aditya-L1 solar observatory from Satish Dhawan Space Centre in Sriharikota Range (SDSC SHAR), India, at 11:50 IST (08:20 CEST) on 2 September 2023.It's an ambitious mission that will generate vast quantities of science data as the spacecraft balances in an unstable orbit. With its global network of deep space ground stations and experience flying similar missions, ESA has just the right infrastructure and expertise to provide support.
Read more at: ESA
Why There's A Rush To Explore The Moon's Enigmatic South Pole
It's a place where no human-made object has trundled before. Last week, however, the diminutive Pragyaan rover slid down a ramp from its mothership, India's Vikram lander, and began exploring the region around the Moon's South Pole.The uncrewed spacecraft is something of a pioneer – the first to make a soft-landing in the frigid, crater-strewn lunar polar landscape. Whereas the Apollo missions of the 1960s and 70s primarily set down near the Moon's equator, the lander from India's Chandrayaan-3 mission successfully touched down about 370 miles (600km) from the lunar south pole, closer than any spacecraft has been to this location.
Read more at: BBC
NASA Moon Orbiter Spots Crash Site Of Russia's Failed Luna-25 Lander
The final resting place of Russia's failed Luna-25 lunar lander has apparently been found. Luna-25, Russia's first moon probe in 47 years, smashed into the lunar surface on Aug. 19, during a maneuver designed to set up its touchdown try a few days later. The crash blasted out a crater, which NASA's sharp-eyed Lunar Reconnaissance Orbiter (LRO) likely found last week, agency officials said.
Read more at: space.com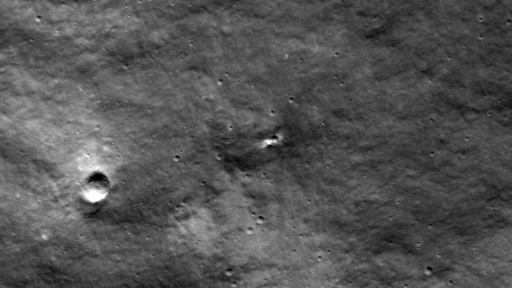 The Fault In Our Mars Settlement Plans
Think about the first human settlement on Mars. A constellation of images from science fiction, NASA, or SpaceX likely spring to mind: white cylindrical habitation units dotting a rusted desert landscape; an astronaut donning a futuristic skintight spacesuit to perform an EVA; inside, a botanist tending to a Martian greenhouse teeming with fruit and vegetables. But what aren't we thinking of? Even with all our plans for Mars there are problems we're stubbornly avoiding, like the dangers of radiation, the ethics and perils of reproduction in space, and handling of settlement resources. We imagine things working out because there are parts of the challenge we haven't considered. We're long overdue for a Red Planet reality check. In 1967, following the fatal Apollo 1 fire, NASA astronaut Frank Borman blamed the tragedy on "a failure of imagination." NASA hadn't fully considered the possible problems with their new spacecraft and paid a heavy price. Today, when it comes to Mars, our imaginations appear to be failing us again.
Read more at: spacereview
'It's Like Doing An Arctic Expedition With German Scientists In 1943': Life On The International Space Station At A Time Of War
One evening in January 2015, Terry Virts, a Nasa astronaut onboard the International Space Station (ISS), decided to pop over to the Russian quarters, catch up with his Russian colleagues and check out the view. For views, nothing beats the space station. From this orbiting perch approximately 250 miles (400km) above the Earth, scores of astronauts have waxed lyrical about the beauty of our planet: its mesmerising, fast-motion sunrises and sunsets, its brilliant colours and startling fragility.
Read more at: guardian
ISRO Releases Graph Of Temperature Variation On Lunar Surface Measured By Chandrayaan-3's Payload
ISRO on Sunday released a graph of the temperature variation on lunar surface with increase in depth measured by the ChaSTE payload onboard Chandrayaan-3's Vikram lander module.
According to the space agency, Chandra's Surface Thermophysical Experiment (ChaSTE) measured the temperature profile of the lunar topsoil around the south pole, to understand the thermal behaviour of the Moon's surface.
Read more at: Telegraph India
NASA Confirms Multi-Year Delay In Next New Frontiers Competition
NASA has confirmed it is delaying the release of the call for proposals for the next New Frontiers planetary science mission, originally planned for this fall, to no earlier than 2026 because of budget issues.
In a community announcement published Aug. 24, NASA's Science Mission Directorate (SMD) said the announcement of opportunity (AO) for the fifth New Frontiers mission would be delayed and that the potential list of missions eligible for selection could be altered.
Read more at: spacenews
Guy Bluford, the First African American in Space
In this image from Sept. 5, 1983, Guion "Guy" Bluford checks out the sample pump on the continuous flow electrophoresis system (CFES) experiment in the middeck of the Earth-orbiting space shuttle Challenger.Forty years ago today, he launched from NASA's Kennedy Space Center in Florida, becoming the first African American to fly in space. Bluford was a member of NASA's "Thirty-Five New Guys" – the 1978 astronaut class, which had the first African American, the first Asian American, and the first women astronauts.
Read more at: NASA
India Tests Parachutes For Gaganyaan Crew Capsule Using A Rocket Sled (Video)
India is making strides toward independently launching astronauts to space. While the attention is currently on India's Chandrayaan-3 Vikram lander and Pragyan rover on the moon, the Indian Space Research Organization (ISRO) is also making progress toward other lofty goals. India's Gaganyaan mission envisions sending three astronauts to low Earth orbit, requiring the development of a spacecraft that can get crew into space and safely back to the ground.
Read more at: space.com