TOP NEWS
Burned-Up Space Junk Pollutes Earth's Upper Atmosphere, NASA Planes Find
Scientists have long thought that the burning up of space junk in Earth's atmosphere creates air pollution that can affect the planet's climate. Now, for the first time, they've managed to detect the presence of these pollutants in the air high above our planet.
A team of researchers flew high-altitude NASA aircraft over Alaska and the U.S. mainland to sample the chemical composition of the thin air in the stratosphere, the second-lowest layer of Earth's atmosphere, which extends from about 6 miles to 30 miles (10 to 50 kilometers) above the planet's surface.
The planes, NASA's WB-57 and ER-2 aircraft, allowed the researchers to reach altitudes of up to 11.8 miles (19 km), which is about five miles (9 km) above the cruising altitude of commercial airliners.
Read more at: space.com
Key Ariane 6 Test Rescheduled for November
The European Space Agency said Oct. 19 it has rescheduled a long-duration static-fire test of the Ariane 6 rocket for late November, after a major meeting of European government officials where support for the rocket will be on the agenda.
In an update, ESA said engineers are continuing work to fix a problem with the hydraulics in the thrust vector control system of the core stage of the rocket. That problem caused ESA and its partners to delay the hot-fire test, where the core stage's Vulcain 2.1 engine is fired for 470 seconds, from early October.
Read more at: spacenews
---
SPACE HAZARDS and STM
City-Size Comet Racing Toward Earth Regrows 'Horns' After Massive Volcanic Eruption
An enormous volcanic comet the size of a small city has violently exploded for the second time in four months as it hurtles toward the sun. And just like the previous eruption, the cloud of ice and gas emitted what looked like a gigantic pair of horns.
The comet, named 12P/Pons-Brooks, is a cryovolcanic — or cold volcano — comet. It has a solid nucleus, with an estimated diameter of 18.6 miles (30 kilometers), and is filled with a mix of ice, dust and gas known as cryomagma. The nucleus is surrounded by a fuzzy cloud of gas called a coma, which leaks out of the comet's interior.
Read more at: livescience
Over 1 Million Satellites Could Be Headed To Earth Orbit, And Scientists Are Worried
Earth's lower orbit, already crowded with tens of thousands of satellites, may soon choke with many more, underscoring a need for stringent laws regarding the use of shared orbital space, according to new research.
More specifically, experts believe more than a million satellites are headed to low-Earth orbit. To arrive at that figure, researchers studied recent filings in the International Telecommunication Union (ITU) database, which is a United Nations agency responsible for granting spaces in orbit for satellite use. To launch and operate satellite populations, nations are required to submit relevant information to the ITU.
Read more at: space.com
Aeolus' Assisted Reentry, A Successful Experiment To Reduce Space Debris
On 28 July 2023 Aeolus, a meteorological satellite built by Airbus and operated by the European Space Agency (ESA), bid its farewell, burning up as it reentered the Earth's atmosphere. Well-known for its pioneering monitoring of wind conditions on a global scale, helping climatologists improve weather forecasts and climate models over the past five years, Aeolus will also enter the history books as the first assisted satellite reentry, initiated by Airbus.
The idea began to take shape in 2021 among the Airbus teams overseeing Aeolus operations. Defining and putting in place a re-entry procedure that had never been tried before was a challenge, and one that ESA accepted and implemented.
Read more at: airbus
Space Industry Group Turns Up Volume On Satellite Vulnerabilities
The Space ISAC, an industry group dedicated to space cybersecurity, is trying to spread awareness of the dangers satellites face, not just from cyberattacks, but also from potential anti-satellite weapons and severe space weather.
The nonprofit Space ISAC (Information Sharing and Analysis Center) held a conference Oct. 17 in Colorado Springs to highlight the value of satellites as crucial infrastructure that forms the backbone of the modern digital economy and enables services critical for everyday life.
Read more at: spacenews

NASA Predicted Future Collision of 'Large Asteroid' With Earth?
Claim: A NASA study predicted the future probability that a large asteroid named "Bennu" could collide with Earth.
Claims that NASA predicted a "large asteroid could smash into Earth in 159 years" popped up in corners of the internet in September 2023 after findings originally published in 2021 resurfaced. The study in question, which is genuine and credible, determined the likelihood that "Bennu," a large and intensively explored asteroid, would collide with the planet.
But headlines published by several media outlets overly dramatized the study to suggest that such a collision may be more likely than anticipated, including one seen in a post on X below:
Read more at: snopes

Upgraded Star Trackers Could Give More Satellites A Debris-Monitoring Role
New star-tracking sensors in the works would enable all manner of satellites to keep an eye out for hazardous orbital debris too small to detect from the ground.
Star trackers use the known position of stars to help keep satellites properly oriented and pointing in the right direction.
Belgian spacecraft component specialist Arcsec is working with Portuguese space traffic management venture Neuraspace on a debris-spotting star tracker they expect to demo in space by 2025.
Read more at: spacenews

---
COMMERCIAL SPACE
SpaceX Files Notice For Starship Tests Tomorrow With Coast Guard
After a brief lull following the FAA's confirmation that the test date for the second Starship flight is now in the hands of the Fish and Wildlife Service (FWS), it seems like SpaceX is ready to start conducting ground tests of the world's rocket yet again. Starship is currently being developed in Boca Chica, Texas, and the project picked up the steam in late August and early September after multiple static fires and upgrades to the stage separation system. However, while FAA officials initially stated that Starship would be ready for flight this month, it seems that the rocket could face a long delay as it waits for the FWS to approve changes to the launch pad after the first test flight attempt in April.
Read more at: wccftech
AT&T Moves to Disrupt Test of SpaceX's Starlink Cellular Service
SpaceX is hoping to kick off a satellite test for its Starlink cellular service later this year, but SpaceX says AT&T and a trade association are trying to prevent the effort.
SpaceX's main application to offer the service is still moving through the FCC regulatory process. But earlier this month, the company filed a "special temporary authority (STA)" application to launch and start testing a second-generation Starlink satellite as soon as Dec. 1.
The satellite would be equipped with "direct-to-cellular communications payloads to connect unmodified cellular phones directly to SpaceX Gen2 satellites," the application says.
Read more at: pcmag
Blue Origin Unveils Plans For Orbital Transfer Vehicle
Blue Origin formally announced plans Oct. 16 to develop an orbital maneuvering vehicle, confirming a year's worth of comments and speculation about the project.
In a statement, Blue Origin announced Blue Ring, which it described as a "spacecraft platform focused on providing in-space logistics and delivery" from medium Earth orbit to cislunar space and beyond.
Read more at: spacenews
Shareholders Urge Virgin Galactic to Reduce Spending, Staff
An open letter signed by more than 600 people has urged suborbital flight provider Virgin Galactic to reduce spending and to lay off employees in order to conserve cash and raise the company's low share price.
"We want to submit a heartfelt plea, for you and the leadership team to cut opex [operational expenditure] costs and thus lower the cash-burn," reads the letter, which was first published as a Change.org petition on September 27.
Read more at: parabolic arc
Small Launch Companies Struggle To Compete With SpaceX Rideshare Missions
Industry executives argue that SpaceX's dominant position in the launch market is making it difficult for small launch vehicles to compete, as a prominent investor warns of a wave of bankruptcies among launch companies.
In a panel at the Satellite Innovation conference Oct. 17, executives said that SpaceX's line of smallsat rideshare missions has had a "hugely chilling" impact on the small launch industry that struggles to compete on price.
"They definitely control and have a dominant position in the market," said Curt Blake, former chief executive of launch services company Spaceflight who now leads the commercial space group at law firm Wilson Sonsini, of SpaceX. "I think the real question is pricing, and what is their cost, and why so low, so dramatically low?"
Read more at: spacenews
Northrop Axes Plans For Orbital Outpost, Joins Starlab Project
Rather than develop and operate a commercial space station in low Earth orbit, Northrop Grumman has decided instead to expand a tried-and-true business line: flying station resupply missions onboard Cygnus cargo ships.
Northrop was one of four teams awarded NASA funding to begin developing commercial stations in low Earth orbit (LEO). The agency is looking for options to host its microgravity research experiments and technology demonstrations after the International Space Station (ISS) is decommissioned, which is targeted for 2030.
Read more at: aviation week
Starlink Satellites Are 'Leaking' Signals That Interfere With Our Most Sensitive Radio Telescopes
When I was a child in the 1970s, seeing a satellite pass overhead in the night sky was a rare event. Now it is commonplace: sit outside for a few minutes after dark, and you can't miss them.
Thousands of satellites have been launched into Earth orbit over the past decade or so, with tens of thousands more planned in coming years. Many of these will be in "mega-constellations" such as Starlink, which aim to cover the entire globe.
These bright, shiny satellites are putting at risk our connection to the cosmos, which has been important to humans for countless millennia and has already been greatly diminished by the growth of cities and artificial lighting. They are also posing a problem for astronomers – and hence for our understanding of the universe.
Read more at: conversation
---
SCIENCE & TECHNOLOGY
Two Vega VV23 Payloads Failed to Deploy
A pair of payloads that were among 12 carried to orbit aboard the Arianespace-managed Vega VV23 flight failed to be deployed and likely burned up in the atmosphere still attached to the rocket's upper stage.
The Vega VV23 flight was launched on October 9 at 01:36 UTC from the Guiana Space Centre in French Guiana. The rocket carried the THEOS-2 and FORMOSAT-7R/TRITON satellites as its primary payloads and ten smaller satellites as secondary payloads.
Read more at: european spaceflight
Chinese Satellite Constellation Captures High-Precision Terrain Images
A Chinese constellation of remote-sensing satellites has successfully obtained high-precision terrain mapping data products using the multi-baseline interferometric synthetic aperture radar (InSAR) technology, marking the country's first in-orbit application of such a mapping system.
The breakthrough was made public on Tuesday in a press release from the Aerospace Information Research Institute (AIR) under the Chinese Academy of Sciences.
In March, China launched PIESAT-1 or Hongtu-1, a wheel-like formation of four satellites, the first formation of its kind in the world.
Read more at: CGTN
NASA Tensions with SpaceX Rise Over Moon Mission Delays
SpaceX's most important customer—NASA—is getting impatient with the rocket company's delays in building critical equipment meant for the space agency's next mission to the moon.
In recent months, NASA officials have raised concerns with their counterparts at SpaceX that the company has missed milestones related to a lunar lander project worth over $4 billion and a $53 million contract on technologies for fueling the spacecraft that will take astronauts to the moon, according to people briefed on the matter. The two parties have also had disputes over budgets, including SpaceX's use of NASA funds to support work outside of the scope of the contracts, the people said.
Read more at: theinformation
Scientists Just Came Up With a Wild Idea For Making Oxygen on Mars
Desert-dwelling bacteria that feed on sunlight, slurp up carbon dioxide, and emit oxygen could be incorporated into paint that supplements the air in a habitat on Mars.
It's called Chroococcidiopsis cubana, and scientists have developed a biocoating that emits measurable amounts of oxygen on a daily basis while reducing the amount of carbon dioxide in the air around it. This has implications, not just for space travel but here at home on Earth, too, according to a team led by microbiologist Simone Krings of the University of Surrey in the UK.
Read more at: sciencealert
China Is Building The World's Largest Underwater Telescope To Hunt For Elusive 'Ghost Particles'
Scientists in China are building the world's largest "ghost particle" detector 11,500 feet (3,500 meters) beneath the surface of the ocean.
The Tropical Deep-sea Neutrino Telescope (TRIDENT) — called Hai ling or "Ocean Bell" in Chinese — will be anchored to the seabed of the Western Pacific Ocean. Upon completion in 2030, it will scan for rare flashes of light made by elusive particles as they briefly become tangible in the ocean depths.
Every second, about 100 billion ghost particles, called neutrinos, pass through each square centimeter of your body. And yet, true to their spooky nickname, neutrinos' nonexistent electrical charge and almost-zero mass mean they barely interact with other types of matter.
Read more at: livescience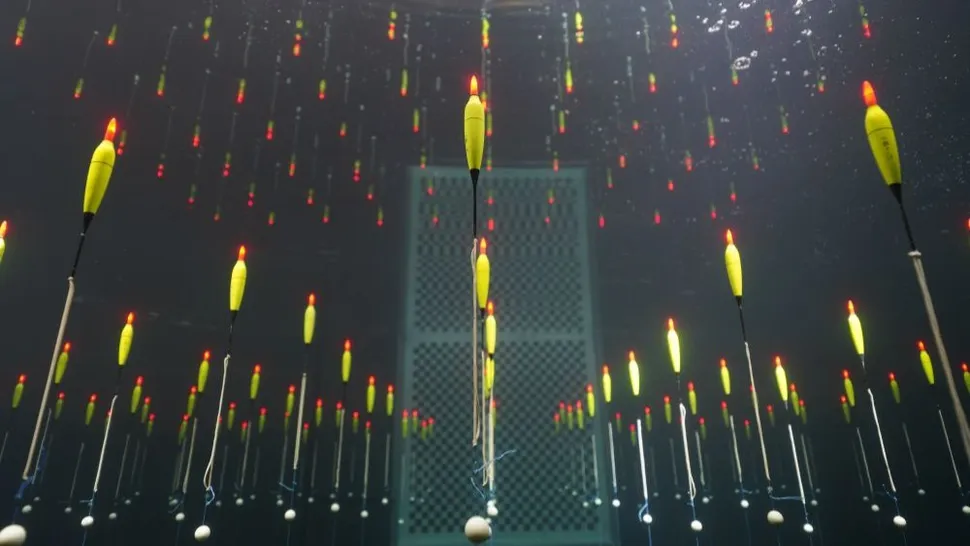 ---
SPACE POLICY
Citing Slow Starship Reviews, SpaceX Urges FAA To Double Licensing Staff
In a remarkably frank discussion this week, several senior SpaceX officials spoke with Ars Technica on background about how working with the Federal Aviation Administration has slowed down the company's progress not just on development of the Starship program, but on innovations with the Falcon 9 and Dragon programs as well.
The SpaceX officials said they want to be clear that the FAA is doing a reasonably good job with the resources it has, and that everyone supports the mission of safe spaceflight. However, they said, the FAA needs significantly more people working in its licensing department and should be encouraged to prioritize missions of national importance.
Read more at: arstechnica
Regulation of NGSO Satellite Constellations
Satellites have played a pivotal role in the connectivity ecosystem since decades. While terrestrial networks address mostly dense urban areas, satellites enable seamless communication across remote and underserved regions. Their ability to provide ubiquitous coverage ensures that even the most isolated areas remain connected, helping to bridge the digital divide. Today, Non-Geostationary Orbit (NGSO) constellations are reshaping the landscape of satellite communications and have become increasingly important for several reasons. First, they offer low-latency, high-speed internet connectivity, particularly critical for real-time applications like emergency alerts and autonomous vehicles. Second, NGSOs are democratizing access to broadband, reaching remote or rural areas where laying traditional infrastructure is challenging or costly. Third, they support the Internet of Things (IoT) and Machine-to-Machine (M2M) communications, driving advancements in various industries from agriculture to manufacturing.
Read more at: digital regulation
Starlink Explosion in South Africa — ICASAsePush enters the game
The number of Internet service providers (ISPs) selling SpaceX' Starlink satellite Internet services to South African residents continues to grow despite the regulatory hurdles they must still overcome to operate in the country lawfully.
One such provider — ICASAsePUSH — recently entered the South African market and is close to reaching 400 units sold.
It joins the likes of Starsat Africa, a Mozambican company that took over IT-Lec's customers after industry regulator ICASA slapped it with a cease and desist order
Read more at: mybroadband
Spacex, Blue Origin, Virgin Galactic Executives Urge Senators To Improve The FAA
With the pace of rocket launches accelerating, and competition from China rising, executives from top U.S. space companies on Wednesday urged senators to improve the Federal Aviation Administration's regulatory and licensing processes.
"We've entered an inflection point, with incredible innovation in commercial space launch. The criticality is especially true in the face of strategic competition from state actors like China," SpaceX Vice President of Build and Flight Reliability Bill Gerstenmaier said during his testimony. "SpaceX is under contract with NASA to use Starship to land American astronauts on the moon before China does."
Read more at: CNBC
Pakistan Joins China's Club Of Lunar Base Partners
Pakistan has joined China's expanding club of partners in an ambitious project to build a research station on the moon's south pole.
Jointly with Chinese Premier Li Qiang, Pakistan's caretaker Prime Minister Anwar ul Haq Kakar witnessed the signing of an initial cooperation agreement in Beijing on Wednesday.
The China National Space Administration said on Friday cooperation would cover areas including the engineering and operational aspects of the Chinese lunar base programme.
Read more at: reuters
---
SPACE DEFENCE
Russia Threatens To Shoot Down Western Satellites
Russia could shoot down Western commercial satellites should they be used to assist Ukraine in the war, a Russian Foreign Ministry official was reported as saying on Monday.
Quasi-civilian Western satellites could be a legitimate target for a retaliatory strike, Vladimir Ermakov, head of the Foreign Ministry's Department for Non-Proliferation and Arms Control, said, according to state news agency Tass, citing an interview with Russian journalists.
Read more at: newsweek
Army Exploring New Options To Tap Commercial Satellite Networks
The military's demand for satellite internet was a topic of interest last week at the U.S. Army's largest annual trade show.
"What we heard is the need for resiliency and agility," said Ray Lindenmayer, director of business development at Intelsat, a global satellite operator.
With the Army as the military's biggest user of satellite services, providers like Intelsat are eager to meet the demand, especially for improving connectivity for mobile users.
Read more at: spacenews
Scientific Systems To Develop Satellite Inspection Software For U.S. Space Force
Scientific Systems, a defense contractor based in Woburn, Massachusetts, won a $1.5 million contract from the U.S. Space Force to develop software for in-space object detection and identification.
The company will work on the project with Stanford University's Space Rendezvous Laboratory over the next 15 months, Scientific Systems' vice president Owen Brown told SpaceNews Oct. 17.
"We will develop software that will be used in small cameras to allow satellites to safely identify, approach, and service other satellites or debris objects," said Brown.
Read more at: spacenews
Space Force Finalizing Roadmap For Partnering With Commercial Companies
A plan to establish a commercial space reserve to ensure the U.S. military has access to commercial satellites during conflicts is moving closer to completion, U.S. Space Force leaders said Oct. 18.
Under a program known as Commercial Augmentation Space Reserve (CASR), the Space Force will establish agreements with companies to ensure services like satellite communications and remote sensing are prioritized for U.S. government use during national security emergencies.
Read more at: spacenews
Second Russian Luch/Olymp Satellite now Trailing Western Systems in Orbit
Much like its predecessor launched nearly a decade ago, Russia's second Luch/Olymp satellite is stalking Western satellites across geosynchronous Earth orbit (GEO), according to private sector space watchers.According to data gathered by California startup Slingshot Aerospace, the satellite known as Luch-5X or Olymp-K-2 [Norad ID 55841] began moving east to west shortly after its launch on March 12 — in what company officials told Breaking Defense on Oct. 6 shows a "pattern of life" that includes making stops nearby non-Russian satellites.
Read more at: breaking defense
---
VARIOUS
After Six Decades, 'Gagarin's Start' Will Meet Its End As A Launch Pad
Because it lacks the funding to modernize its most historic launch pad, Russia now instead plans to turn "Gagarin's Start" into a museum.
The pad is known as Gagarin's Start because it hosted the world's first human spaceflight in 1961, when the Vostok 1 mission carrying Yuri Gagarin blasted into orbit. Between 1961 and 2019, this workhorse pad accommodated a remarkable 520 launches, more than any other site in the world.
Read more at: arstechnica
An Airship Is Ready for the First Non-Stop, Fully Electric, Around-the-World Flight
Fossil fuels need not apply for Solar Airship One's upcoming voyage. The fully electric airship, designed by the company Euro Airship, plans to fly non-stop around the world in 2026. Euro Airship expects to accomplish the feat using solar and hydrogen power with an electric engine, traveling roughly 25,000 miles in a 20-day adventure. If the company accomplishes this dream, it would become the first fossil fuel-less flight of its kind.
Read more at: popular mechanics
Maybe Space Shouldn't Be For All
Space advocates have for decades been trying to expand the audience for their broad vision of a bold a future for humanity in space or for specific programs and projects. At one level, it's a laudable effort. Getting more people interested in space helps build support for programs, particularly when trying to get funding. Broadening support also helps expand the pool of potential scientists, engineers, and others who seek to work on them.
But, perhaps, there should be limits to those efforts. By casting too wide a net, you bring in people and organizations that maybe, just maybe, you don't want affiliated with your movement, as a couple recent events have demonstrated.
Read more at: spacereview
Mars Was Shaken By Its Strongest Marsquake Ever In 2022. Now We Know What Caused It
The strongest-ever quake to violently shake Mars arose not because of a crashing asteroid but rather the tectonic forces within the planet itself, scientists reported on Tuesday (Oct. 17). The new findings show the Red Planet is more seismically active than previously thought.
On May 4, 2022, NASA's now-retired InSight lander recorded a magnitude 4.7 quake, five times stronger than the previous record holder of magnitude 4.2 that InSight measured in 2021. Unlike most marsquakes that cease within an hour, the reverberations from the summer quake continued for a record six hours, marking the strongest and longest quake ever recorded on another planet.
Read more at: space.com
AI Is Giving The Growing Space Industry A Boost
The AI boom could help fuel much-needed growth for the space industry.
Why it matters: Investment in the space industry has faced headwinds this year in line with broader trends, but as space companies look for new lines of funding, government contracts and private investment, AI could serve as a boon.
Read more at: axios
You Won't Hear Much About the Next Chapter of Space Travel
Of all the high-flying tourism ventures spawned by space-obsessed billionaires, Virgin Galactic, founded by Richard Branson, offers perhaps the most unconventional approach. It doesn't use big rockets or gumdrop-shaped capsules. Instead, an airplane takes off with a spacecraft strapped to its wing. The spacecraft, shaped like a plane itself, holds the paying customers and more pilots. When the airplane reaches a certain altitude, it releases the spacecraft. The spacecraft's pilots then ignite its engine, and the vehicle soars straight up, to the fuzzy boundary that separates us from the rest of the universe, before gliding back down and landing on a runway.
Read more at: atlantic
40 Years Ago: Space Shuttle Discovery Makes its Public Debut
On Oct. 16, 1983, NASA's newest space shuttle, Discovery, made its public debut during a rollout ceremony at its manufacturing plant in Palmdale, California. Under construction for three years, Discovery joined NASA's other two space-worthy orbiters, Columbia and Challenger, and atmospheric test vehicle Enterprise. The rollout ceremony, attended by NASA and other officials, also featured the astronauts assigned to Discovery's first mission, STS-41D, then planned for launch in June 1984. By the time NASA retired Discovery in 2011, it had flown 39 missions, more than any other orbiter, in a career spanning 26 years and flying every type of mission envisioned for the space shuttle. The Smithsonian Institution's National Air and Space Museum has Discovery on display at its Stephen F. Udvar-Hazy Center in Chantilly, Virginia.
Read more at: NASA