TOP NEWS
Falling Metal Space Junk Is Changing Earth's Upper Atmosphere In Ways We Don't Fully Understand
The sky is littered with metal pollution from bits of space junk that burn up as they reenter the atmosphere, a new study reveals. This unexpected level of contamination, which will likely rise sharply in the coming decades, could change our planet's atmosphere in ways we still don't fully understand, researchers warn.
The study, published Oct. 16 in the journal PNAS, is part of the National Oceanic and Atmospheric Administration's (NOAA) Stratospheric Aerosol Processes, Budget and Radiative Effects (SABRE) mission, which monitors the levels of aerosols — tiny particles suspended in the air — within the atmosphere.
Read more at: livescience
The Launch Industry Strains Launch Licensing
There is always some degree of tension between companies and regulators in almost any industry. That tension can be healthy as both companies and government agencies seek the right balance between ensuring safety and allowing progress.
There are signs, though, of strains between the launch industry in the United States and its main federal regulator, the FAA's Office of Commercial Space Transportation, or AST. Changes in launch regulations intended to streamline the process may have done the opposite, slowing down licenses as companies seek to expand their launch activities.
Read more at: spacereview
U.S. And Chinese Officials Meet To Discuss Space Safety
American and Chinese officials met recently to discuss space situational awareness (SSA) data, part of broader efforts by the U.S. to better understand emerging national SSA systems.
Sandra Magnus, chief engineer for the Office of Space Commerce's Traffic Coordination System for Space, or TraCSS, said the head of the office, Richard DalBello, met with Chinese counterparts on the sidelines of the International Astronautical Congress in Baku, Azerbaijan, earlier this month.
Read more at: spacenews
---
SPACE HAZARDS & STM
Details Emerge Of Near Collision Between Australian And Chinese Satellites
A Chinese military satellite came within hundreds of metres of colliding with an Australian satellite earlier this month, according to space data obtained by the ABC.
Details of the near miss have emerged as Australia's Defence Space Commander warns the skies above Earth are becoming ever "riskier" as greater numbers of satellites are launched, including more sophisticated models equipped with "counter-satellite" technology.
Read more at: ABC
Colossal Cryovolcanic Comet That Exploded In Space Is Headed Toward Earth
A massive cryovolcanic comet, three times the size of Mount Everest, has burst into space and is now speeding towards Earth, scientists report. However, there is no cause for alarm: the comet will not collide with us. Instead, it is expected to be visible to the naked eye around its nearest point to Earth on April 21, 2024.
This celestial body, designated 12P/Pons-Brooks, is a cryovolcanic comet. Such comets are intriguing; they have a solid core that spans an impressive 18.6 miles (30 km) and consist of a mix of ice, dust, and gasses.
Read more at: earth.com
Space Is Getting Crowded With Satellites And Space Junk. How Do We Avoid Collisions?
Reports this week suggest a near-collision between an Australian satellite and a suspected Chinese military satellite.
Meanwhile, earlier this month, the US government issued the first ever space junk fine. The Federal Communications Commission handed a US$150,000 penalty to the DISH Network, a publicly traded company providing satellite TV services.
Read more at: phys.org
A Chunk Of The Moon Appears To Be Orbiting Near Earth, New Study Suggests
Astronomers have found more evidence that a near-Earth asteroid is an ejected chunk of the moon.The asteroid Kamo'oalewa — a Hawaiian name that means "the oscillating fragment" — is a Ferris-wheel-size rock chunk that orbits within 9 million miles (14.4 million kilometers) of Earth every April.Since the object's discovery in 2016, scientists have puzzled over the strange rock's origins, and they were surprised when a 2021 analysis revealed that Kamo'oalewa's composition is similar to the moon's.
Read more at: livescience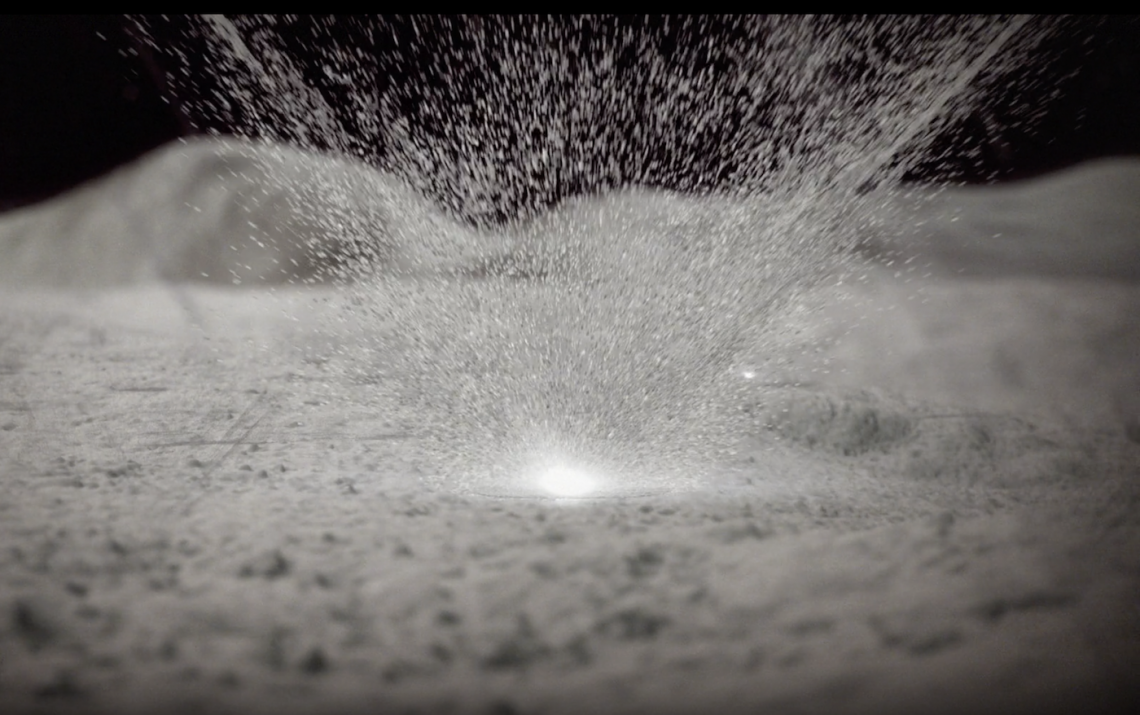 ---
COMMERCIAL SPACE
Is Elon Musk's SpaceX The Rocket Company To Rule Them All?
Recently, there has been musing that SpaceX has become an "accidental monopoly" in the space launch business. Elon Musk has dominated the launching of things and even people into space, and some people think it's a problem. But the situation may be temporary.SpaceX has become the go-to rocket company for a variety of services, With Boeing's Starliner still faltering, unable to get off the launch pad, the SpaceX Crew Dragon is the sole commercial American ride for astronauts to low Earth orbit.
Read more at: hill
Virgin Galactic Teams Up with NASA Pluto Scientist for Edge-of-Space Exploration
A crew of researchers is preparing to conduct experiments approximately 50 miles (80.5 kilometers) above the Earth's surface while on board Virgin Galactic's spaceplane.
Last week, Richard Branson's space tourism company announced that its upcoming mission, Galactic 05, is scheduled for a launch window that opens on November 2. The mission will fly planetary scientist Alan Stern and science communicator and bioastronautics researcher Kellie Gerardi, plus a mystery third passenger who's been identified as a private astronaut of Franco-Italian nationality.
Read more at: gizmodo
Starlink Direct-To-Cell Could Be On Track To Launch Next Year
You might remember that back in 2022, T-Mobile and SpaceX joined forces to announce direct-to-cell satellite connectivity to regular, unmodified cellphones via a network of Starlink satellites. As per a new report, SpaceX is ramping up its launch schedule to get as many satellites as possible up and operational this and next year. This should include an attempt to do 100 flights in the next two-and-a-half months. And in 2024, the schedule is even more ambitious, with 12 flights per month, or a total of 144 missions for the year.
Read more at: gsmarena
Texas A and M Joins Multimillion-Dollar Moon Orbit Tracking Project
Texas A and M University is joining a multi-university team on a major research project to track objects orbiting the moon. The Air Force Research Laboratory is awarding up to $5 million over five years for the Space University Research Initiative (SURI).
"The SURI is an outstanding initiative to train our next-generation workforce. We look forward to carrying out creative research aimed at addressing astronautical challenges in cislunar space," said Dr. Manoranjan Majji, an associate professor and Josey Family Foundation Faculty Fellow in the Department of Aerospace Engineering at Texas A and M.
Read more at: moondaily
Electron Will Likely Return To The Skies Before The Year Is Out, Rocket Lab Says
Rocket Lab's Electron rocket will likely return to flight before the year is out, though work remains before missions can resume, according to a new statement released Wednesday.
Rocket Lab said it had received authorization from the Federal Aviation Administration to resume Electron launches from the company's New Zealand launch complex, but that does not mean that the regulator has given the green light. Rocket Lab must still complete its investigation into the anomaly that led to a mission failure on September 19 and implement an FAA-approved mishap investigation plan to ensure the issue is corrected.
Read more at: finance
Space Perspective's Balloon-Like Spacecraft Is Floating Toward A 2024 Commercial Launch.
An interstellar exploration company wants to build a space vessel that takes the uberwealthy cruising high up in the earth's atmosphere — and Mercedes-Maybach is lending its luxury brand name to make it happen. Space Perspective hopes to take travelers up in the air by the end of 2024 in a craft known as Spaceship Neptune, a pressurized capsule with panoramic views. A space balloon will lift Neptune 100,000 feet into the upper stratosphere, where guests can witness the earth's curvature.
Read more at: business insider
---
SCIENCE & TECHNOLOGY
Scientists Propose 'Missing' Law For The Evolution Of Everything In The Universe
Researchers have proposed a "missing" scientific law for the evolution of life, minerals, planets, stars and pretty much everything else in the universe.
This new law identifies "universal concepts of selection" that drive systems to evolve, whether they're living or not. It addresses the tendency for natural systems in the universe to become more complex over time.
The research team behind the law, which included philosophers, astrobiologists, a theoretical physicist, a mineralogist and a data scientist, have called it "the law of increasing functional information."
Read more at: livescience
NASA Just Patched Voyager 2's Software But Spared Voyager 1 The Risky Rewrite
NASA patched its Voyager 2 spacecraft last week, to address a bug that last year saw its sibling generate corrupted telemetry data, but won't know if its fix worked – or overwrote critical code – until some time after October 28.
Both Voyagers were launched in 1977. Voyager 1 is now more than 22 billion kilometers (15 billion miles) from Earth, and almost 22 and a half light hours away. Voyager 2 is over 20 billion kilometers from home (12.5 billion miles) and more than eighteen hours and forty minutes away at the speed of light. The two probes have left our solar system and communication is therefore very slow – 160 bits per second to Voyager 1 as of May 2022.
NASA already figured out that the cause of the garbled data on Voyager 1 was the attitude articulation and control system (AACS) – a tool that controls the crafts' orientation, including keeping their antennae pointed precisely at Earth.
Read more at: register
Chandrayaan-3: ISRO's Dormant Lunar Mission Faces New Challenges On The Moon – Details Here
The Indian Space Research Organisation's (ISRO) monumental lunar mission, Chandrayaan-3, has reached a stage of indefinite dormancy on the Moon. This mission, which made its lunar descent on August 23 and successfully executed a series of experiments, including the deployment of a rover, has now been placed into a perpetual sleep mode.
Although the mission has fulfilled its objectives, it will never embark on a return journey to Earth and will instead remain ensconced on the lunar surface.
Read more at: financial express
Next Generation Moon Camera Tested In Europe
When astronauts return to the Moon, they will take more pictures of the lunar surface than any humans before. To develop the best camera for the job, European astronauts and scientists are lending a helping hand to NASA's Artemis imagery team.
The engineers behind the Handheld Universal Lunar Camera (HULC) worked with ESA in the lunar-like landscapes of Lanzarote, Spain, to put the new camera through its paces during the PANGAEA training programme.
PANGAEA prepares astronauts to become effective field scientists for future missions to the Moon. The programme saw an international crew testing the capabilities of the camera in realistic scenarios for geological exploration.
Read more at: ESA
Space Manufacturing is Not Science Fiction
Debbie Senesky: Venus is often called Earth's sister planet, but I would like to say that it's Earth's evil twin because it actually has a very hellish environment. Surface temperatures are around 480 degrees Celsius. The surface pressures are roughly 90 times the pressure that we experience here on Earth. And I imagine that it smells like rotten eggs and that's because of some of the sulfur compounds that are present.
It's hypothesized that billions of years ago Venus looked like Earth. Why did that evolution take place? Are there things that we can learn about Venus's history that we can apply in understanding of Earth's environment so we can prevent our own planet from evolving to have those kinds of conditions via climate change?
Read more at: scientific american
---
SPACE POLICY
Europe Reluctantly Chooses SpaceX to Launch Its GPS Satellites
SpaceX has reached a deal to launch four Galileo satellites next year in coordination with the European Space Agency, according to a Wall Street Journal report. Two launches on Elon Musk's Falcon 9 rockets will add to the 28 satellites currently orbiting Earth in Europe's global navigation system.
The deal still must reach a final approval by the European Union's executive branch, which is likely to happen before the end of 2025. A spokesperson for the European Commission told the WSJ they are "taking all necessary steps to ensure that the Galileo constellation continues to provide outstanding services in the coming months and years."
Read more at: gizmodo
The Space-Based Drug Factory That Can't Come Home
Five hundred kilometers above the Earth, a small spacecraft is waiting patiently for permission to return home. The autonomous return capsule, made by startup Varda Space Industries, of Torrance, CA, was meant to have landed in the remote Utah desert early in September.
It would have been the first commercial space company to return a drug made in space to Earth, in this case a few grams of the HIV and hepatitis C antiviral ritonavir. Instead, the satellite, about the size of a large trash can and code-named Winnebago 1, continues to orbit the planet at nearly 30,000 kilometers per hour.
Read more at: IEEE
US-Australia Space Launch Accord Likely On Agenda At Biden-Albanese Meeting
There is an expectation that this week's first official state visit by Australian Prime Minister Anthony Albanese will be accompanied by formalizing an agreement that will allow US commercial space companies to use launch from Down Under, Breaking Defense has learned.
Generally speaking, official state visits are often accompanied by a package of announcements between the US and its guest. Finalization of a technical safeguards agreement (TSA) between the two close partners would be an easy win, and one that several sources suggested to Breaking Defense is on the table.
Read more at: breaking defense
ITU To Consider Lunar Communications Regulations
Discussions at an upcoming major telecommunications conference may set the stage for future work regulating lunar communications.
During a panel discussion at AIAA's ASCEND conference here Oct. 23, an official with International Telecommunication Union (ITU) said delegates at the World Radiocommunication Conference 2023, or WRC-23, may decide to put lunar communications on the agenda for the following conference in 2027.
Read more at: spacenews
Targeted Consultation on EU Space Law
On the 13th of September 2023, in the framework of the State of the Union, President von der Leyen presented Commission priorities for 2024.
The Letter of Intent includes an initiative for an EU Space Law (EUSL). The legislative proposal could be adopted by the Commission in the first trimester of 2024. It envisages common EU rules addressing the safety, resilience and sustainability of space activities and operations. It intends to avoid and remove fragmentation and barriers across the single market caused by the heterogeneity or lack of national space legislations, while ensuring the competitiveness of the European space sector in an international trade context.
Read more at: defence industry space
SpaceX Counters FAA Claims That Its Reentering Starlink Satellites Could Hurt Or Kill People
SpaceX has asked the U.S. Federal Aviation Administration (FAA) to correct a report warning that components from reentering Starlink constellation satellites could injure or even kill people on the ground.
The FAA, a regulatory body that licenses the launch of satellites, issued a report, called "Risk Associated with Reentry Disposal of Satellites from Proposed Large Constellations in Low Earth Orbit," on Oct. 5.
The report stated that SpaceX's Starlink satellites will account for 85% of the risk to people on the ground and aviation from reentering space junk by the middle of the next decade.
Read more at: space.com
NASA Emphasizes Need For Mission Authorization
Ongoing development of a regulatory framework for overseeing new commercial space activity is critical to NASA's long-term exploration plans that will rely increasing on the private sector, the agency's deputy administrator said.
In an Oct. 24 speech at AIAA's ASCEND conference here, NASA Deputy Administrator Pam Melroy said the agency supported ongoing work by the National Space Council to develop what is known as "mission authorization," a regulatory framework to comply with treaty requirements to oversee commercial missions not currently licensed by other agencies.
Read more at: spacenews
---
SPACE DEFENCE
Space Force Plans Next MEO Missile Tracking Satellite Awards By Early 2025
The Space Force's primary acquisition command intends to award contracts in late 2024 or early 2025 for some 18 "Epoch 2" missile warning/tracking satellites in medium Earth orbit (MEO) to flesh out a constellation that can provide global coverage, according to a senior Space Systems Command (SSC) official.
The Resilient Missile Warning/Missile Tracking – MEO (MEO MW/MT) constellation is being developed under the spiral development model, with one set of satellites with "new capabilities being placed on orbit every two to three years," Col. Heather Bogstie, senior materiel leader at SSC's Resilient Missile Warning, Tracking and Defense (MWTD) acquisition delta, said on Thursday.
Read more at: breaking defense
Space Force Identifying Priorities For Modernizing Spaceports
The need to modernize U.S. spaceports has been discussed for years, but major upgrades have yet to materialize. With $1.3 billion in projected funding for spaceport improvements, the Space Force is now trying to move these plans forward, identifying the most critical areas needing attention in the near-term.
"There's a significant effort to define what we need to be able to support the capacity and the pace of launch that our nation needs," said Brig. Gen. Kristin Panzenhagen, program executive officer for assured access to space and director of launch and range operations of Space Systems Command.
Read more at: spacenews
Russia Moved One Of Its Satellites Uncomfortably Close To A French One, Possibly To Spy On It: Report
Russia moved one of its satellites uncomfortably close to France's Eutelsat 3B communications satellite, possibly to spy on it, according to reports.On October 5, a Russian spacecraft, known as Luch-5X or Olymp-K-2, slowed down after moving within 60 kilometers (37 miles) of another satellite in geostationary orbit, according to US intel firm Slingshot Aerospace."We predicted where we thought it would stop, and lo and behold, it did actually stop there," Audrey Schaffer, Slingshot Aerospace's vice president for strategy and policy, told Breaking Defense.
Read more at: business insider
EXCLUSIVE: New Joint Force Space Doctrine Clarifies Space Command's 'Offensive', 'Defensive' Ops
The latest revision to the doctrine guiding Joint Force operations in space, obtained by Breaking Defense, is a major overhaul — codifying US Space Command's (SPACECOM) scope of action as well as clarifying US military space missions and how they are to be undertaken.
This includes more clearly establishing the fact that SPACECOM and the other combatant commands will conduct "offensive and defensive space operations" during conflict, using "direct or enabling" capabilities against adversary space assets — that is, spacecraft on orbit, terrestrial control stations and/or the data links between them. It also details SPACECOM's area of responsibility (AOR) in joint operations.
Read more at: breaking defense
Expert Warns Of Unpredictable Fallout If Russia Were To Use Space Rocket Against Ukraine
Oleksandr Kovalenko, a military and political observer at the Information Resistance group, during an interview with NV on Oct. 28 commented on the proposal of former Roscosmos head to strike Ukraine with a weapon carried by a space rocket.
Earlier this week, the German tabloid Bild reported, citing its own sources, that Rogozin had suggested to Russian President Vladimir Putin that Russia should use a space rocket to strike Ukraine. In support of this, the tabloid cites recordings of conversations between Rogozin and Dmitry Baranov, CEO of the Progress Rocket Space Center, where they allegedly discuss the technical details of organizing a strike on a major Ukrainian city using a launch vehicle designed for spaceflight.
Read more at: yahoo
---
VARIOUS
How did the Universe's Elements Form?
We all know the universe contains a vast array of elements, ranging from light gases, such as helium, to heavy metals, like lead. But where did all of the elements come from?
The journey of the elements starts in the earliest moments of the Big Bang, when our universe was only a few seconds to a few minutes old. At that time, the entire cosmos was crammed into a volume millions of times smaller than it is today. Due to the incredibly high densities, the average temperature of all the material in the universe was well over a billion degrees, which is more than hot enough for nuclear reactions to take place.
Read more at: space.com
Space Perspective Unveils 'Space Spa' Restroom For Balloon Tourist Flights (Images)
Space Perspective just unveiled the latest addition to its stratospheric tourism operation: a uniquely designed restroom, called the "Space Spa," that will become part of its Spaceship Neptune capsule.Spaceship Neptune, which will be carried high into Earth's atmosphere by a massive balloon, is a pressurized capsule that promises passengers a more luxurious and sedate experience than the suborbital rocket rides offered by Blue Origin and Virgin Galactic.Located within the eight-passenger capsule's Space Lounge, the Space Spa will function as a personal retreat during Spaceship Neptune flights, company representatives said.
Read more at: space.com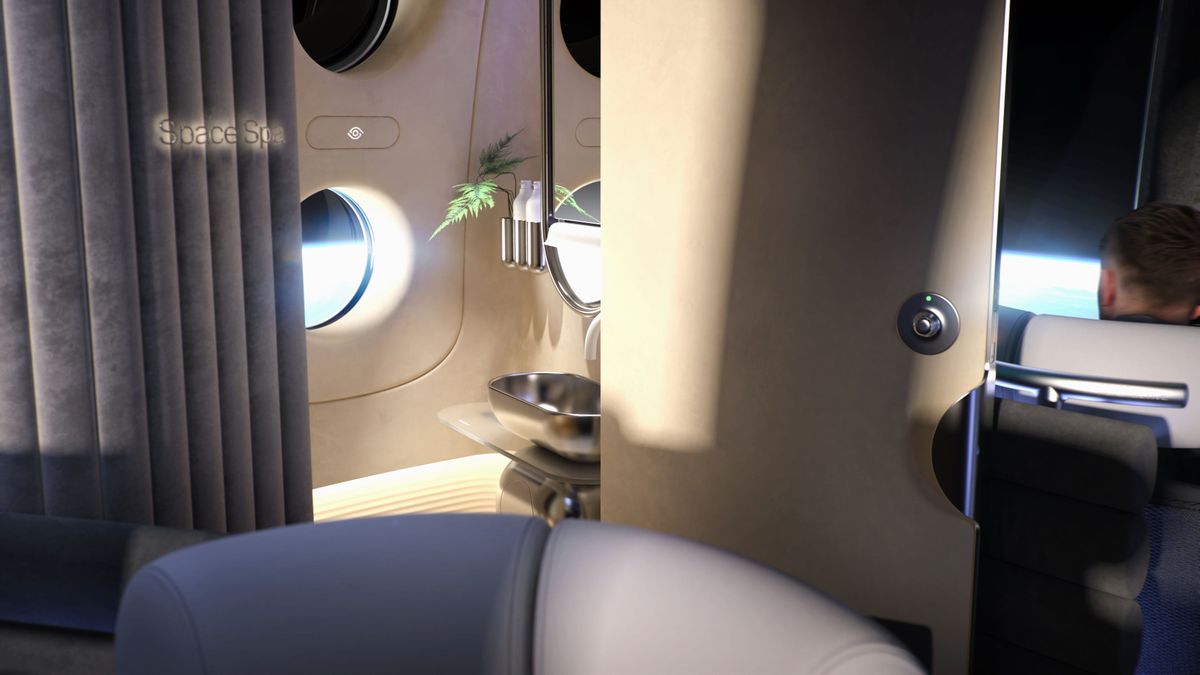 America's 'Gold Standard' GPS Risks Falling Behind Rival Systems
Nearly 50 years since its founding, the U.S. Global Positioning System is in danger of losing its cachet as the world's gold-standard location service.
The U.S. military, which runs GPS, is upgrading the system with more-modern satellites that can give nonmilitary devices more-precise coordinates in more indoor and hard-to-reach spaces. But the next-generation GPS service for civilians isn't expected to go live for several years.
Read more at: MSN

Hypersonic Race 2.0: China Tests Next-Gen 'Waverider' With Revolutionary Technology
China has developed a new surface material for hypersonic vehicles that can remain intact after a long flight, scientists involved in the project announced. This technology was previously thought impossible.
In a test conducted by the Chinese military, the thin material was applied to the surface of a "waverider" aircraft – which uses shock waves generated by its own flight to improve lift. The air around the hypersonic aircraft was then heated to thousands of degrees Celsius.
Read more at: SCMP

Navigating the 3rd Wave of the New Space Economy
Charting a course in a new market is challenging. Understanding the prevailing dynamics can help. While the New Space economy is certainly a place of rapid change, there are features that — if understood — can help investors and companies maximize prospects for success. An important insight is that the New Space economy has evolved in a series of successive waves that differ in important respects, including the way private capital is deployed, the locus of market activity, and key success factors. Viewed in this light, the market has rapidly progressed through two waves and is now entering into a third. Succeeding in this new phase of the market requires understanding how it has developed and where it is now heading.
Read more at: spacenews
Airbus Wants New Boats To Cut CO2 From Transatlantic Sub Assembly Transport
As the aviation industry looks for new and unique ways to meet emissions goals, European aircraft manufacturer Airbus has unveiled its latest plans to reduce its carbon emissions – starting at assembly.
While aviation seems centered on the skies, extensive groundwork and international cooperation is required to get any new aircraft operational, something Airbus has slowly been targeting.
On Wednesday, the Toulouse-based manufacturer announced it would renew its entire chartered sea fleet used to transport in-production aircraft between its factories in Europe and the United States, adding three low-emission roll-on/roll-off ships featuring wind-propulsion to reduce its transatlantic carbon emissions by over half before the end of the decade.
Read more at: simpleflying
On-Time Artemis Landings By SpaceX, Blue Origin Possible, But Face "Great Challenges"
After a successful mission with Artemis 1 in November, 2022, and with the pieces of the Artemis 2 architecture coming together for a launch targeting late 2024, NASA continues to simultaneously push towards the big items that are key to the future missions.
One of the biggest outstanding feats is getting ready to actually bring humans to the surface of the Moon. Overseeing that aspect of the missions, starting with Artemis 3, is Dr. Lisa Watson-Morgan, the manager of the Human Landing System (HLS) program operating at NASA's Marshall Space Flight Center in Huntsville, Alabama.
Read more at: spaceflight now
Scientists Discover 'World's Largest' Asteroid Structure Buried Under Australia
While our planet may be very old, we are still learning an awful lot about it thanks to the handy work of scientists.Last year, it was discovered that Australia could be harbouring a remarkable subterranean secret that could change planet Earth as we know it.In a new essay published for The Conversation, geologist Andrew Glikson explained his latest research has much evidence that points to something huge.It indicates that an asteroid crater could be buried underneath Australia, which is big enough news in itself.
Read more at: Unilad
China's Beidou Challenges US GPS Dominance
Fifty years since it was designed and approved by the U.S. Department of Defense (DOD), the GPS is at risk of losing its status as the world's gold-standard location service, reported The Wall Street Journal.
In a recent paper published by Harvard's Belfer Center for Science and International Affairs, "China's BeiDou: New Dimensions of Great Power Competition," Sarah Sewall, executive vice president for strategic issues at IQT and co-authors Tyler Vandenburg and Kaj Malden outline their finding that China's version of GPS is part of the country's longstanding effort to join the technological ranks of leading nations and use its capabilities to achieve geopolitical advantage across the globe.
Read more at: gpsworld
NASA Is Struggling to Open Its Asteroid Sample Container
About a month ago, pristine samples from an asteroid landed on Earth while enclosed within a tight capsule. The sample canister was designed to keep the main chunk of the asteroid safe during its journey through space, but now teams at NASA's Johnson Space Center (JSC) are struggling to open it to get at the space rocks.
For the past week, the curation team for the OSIRIS-REx mission has been having a hard time opening the TAGSAM head, a round sampler head at the end of an articulated arm on the spacecraft that was used to grab the sample from the asteroid.
Read more at: gizmodo