TOP NEWS
Air Leak in Russia's ISS Zvezda Module Still Unresolved Despite 2 Cracks Being Sealed Off
At about 07:00 GMT on Saturday, ISS cosmonaut Sergei Ryzhikov told a specialist at the Mission Control Center, located near Moscow, that the pressure in the intermediate chamber of the Zvezda module was 678 millimetres of mercury. The pressure stood at 730 millimetres of mercury on Friday evening, right after the hatch of the compartment was closed. Thus, the pressure in the chamber decreased by 52 millimetres of mercury over 11.5 hours.
A small air leak was first detected at the ISS in September 2019. Russian cosmonauts have since found two rips in the access section to the Zvezda module and sealed them both in March 2021.
Read more at: Sputniknews
NASA Targets March 18 for Second Test Fire of SLS Moon Rocket
NASA and Boeing are targeting March 18 for a second test fire of the space agency's mammoth Space Launch System (SLS) moon rocket core stage, following inspections, tests and checkouts over the past 2 weeks which discovered (and fixed) a liquid oxygen valve which was not working properly inside the rocket's engine section.
There are a total of eight valves, called prevalves, and they are quite important because they are part of the vehicle's main propulsion system that supplies liquid oxygen and liquid hydrogen to each of the four powerhouse RS-25 engines, and they must work properly for the test fire. If they do not allow fuel flow, then obviously the engines won't work.
Read more at: Americaspace
SPACE HAZARDS AND STM
Long-Distance Space Travel: Addressing The Radiation Problem
A team of US and Netherlands-based scientists has published a review paper highlighting ways to protect astronauts from the negative cardiovascular health impacts associated with exposure to space radiation during long-distance space travel.
Space radiation is currently regarded as the most limiting factor for long-distance space travel because exposure to it is associated with significant negative effects on the human body. However, data on these effects are currently only available for those members of the Apollo programme that travelled as far as the Moon – too small a number from which to draw any significant conclusions about the effects of the space environment on the human body.
Read more at: Physicsworld
Space Traffic Management
Those familiar with air traffic management architectures understand the constraints of aircraft flying in the atmosphere, vehicle dynamics and command and control techniques. Unfortunately, space traffic has many more degrees of freedom and much less control capability. Add to this the completely uncontrolled nature of space debris and the reality that most debris objects cannot be tracked and motion cannot be accurately measured or simulated.
Read more at: Spacedaily
Space Debris? SCOOP it Up!
A network of mobile observatories deployed across Australia's vast expanse could be a new weapon in the battle against dangerous space debris.
The Southern Cross Outreach Observatory Project (SCOOP) already takes a mobile observatory – towed by an SUV – into communities to teach people about astronomy.
Project founder Muhammad Akbar Hussain presented the idea to the Inquiry into Developing Australia's Space Industry this week, and hopes to create a detailed database of where space junk is – and where it's going. The next step would be to use high-quality data to de-orbit debris with lasers.
Read more at: Cosmos magazine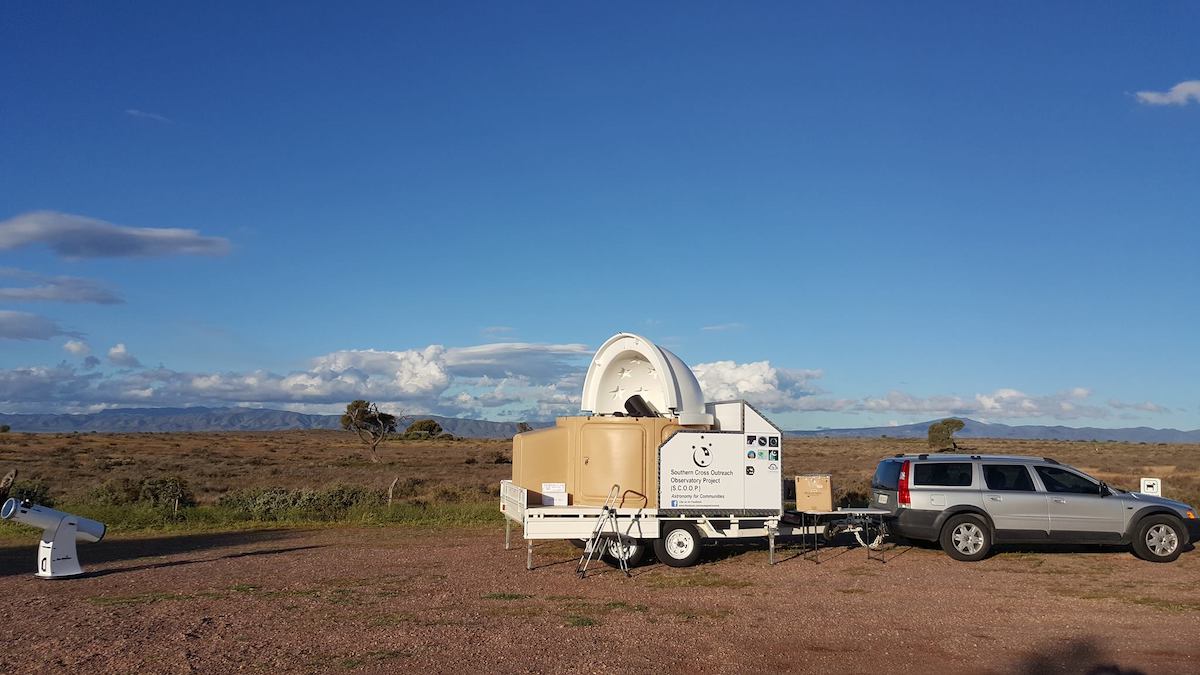 NEW SPACE/COMMERCIAL
ISRO's Commercial Arm NSIL Bags 4 More Contracts, Eyes Satellite-Building Deals
ISRO's commercial arm NewSpace India Limited (NSIL) has bagged four more dedicated launch service contracts even as it plans to pursue satellite building deals.
NSIL launched its first dedicated commercial mission on February 28, orbiting Brazilian satellite Amazonia-1 from Sriharikota spaceport of the Indian Space Research Organisation (ISRO).
"We currently have four more dedicated launch service contracts, which will be executed in the coming two to three years," NSIL's Chairman and Managing Director G Narayanan told.
Read more at: CNBC TV18
Space Launch From British Soil One Step Closer
In a giant leap in British spaceflight history, government publishes response to commercial spaceflight consultation.
A giant leap in British spaceflight history is being made 5 March 2021 as the government publishes its commercial spaceflight consultation response, paving the way for space launches from UK soil.
Over the past few months, the government has been inviting industry, stakeholders and the public to have their say on the rules that will govern our spaceflight programme – and the consultation has captured the imagination of people across the UK, including schoolchildren.
Read more at: Spacedaily
Rocket Lab Reveals Reusable, Medium-Lift Neutron Rocket
To date, Rocket Lab has successfully introduced the first dedicated small satellite launch vehicle, Electron, which CEO Peter Beck said would never be reusable. Then, the company successfully recovered a first stage. Now, Beck says Rocket Lab is ready to do something else he previously said they'd never do: build a big rocket.
The Neutron launch vehicle is a reusable, eight tons to Low Earth Orbit (LEO) rocket designed primarily to build satellite constellations. But Neutron will also be designed from the beginning to be capable of resupplying space stations in LEO and even flying crew, yet another market Beck had previously distanced himself from.
Read more at: NASA spaceflight
SCIENCE AND TECHNOLOGY
Newest Russian Device To Significantly Reduce Satellite Size, Cost
Scientists from the Reshetnev Siberian State University of Science and Technology developed an installation that automatizes soldering operations on waveguides, used in rocket and space industry communications systems, Krasnoyarsk Regional Science Foundation press service announced Tuesday. The new installation will make it possible to significantly decrease the mass and size of waveguides and, consecutively, of spacecraft, the announcement says.
Read more at: TASS
Vega Rocket Passes Readiness Review For April Return To Flight
Italian rocket maker Avio's small launch vehicle is set to return to flight in April following a failure late last year that resulted in the loss of two European observation satellites.
Avio spokesperson Francesco De Lorenzo told SpaceNews on March 8 that Vega was cleared for the upcoming Vega VV18 mission during a March 3 flight readiness review conducted by Avio, launch partner Arianespace, and the European Space Agency.
Read more at: Spacenews
China Launches Medium-Lift Long March-7A Carrier Rocket
China launched its Long March-7A Y2 carrier rocket on Friday from the Wenchang Spacecraft Launch Site in south China's island province of Hainan.
The rocket blasted off at 1:51 a.m. (Beijing Time) from the launch site, sending an experimental satellite into the planned orbit.
The satellite will be mainly used for in-orbit tests of new technologies including space environment monitoring.
This was the 362nd flight mission of the Long March rocket series.
Read more at: Xinhuanet
Northrop's MEV-2 Servicer Closing In On Intelsat-10-02 Docking Attempt
NorthropGrumman's MEV-2 satellite servicer is performing close proximity operations with Intelsat's in-orbit 10-02 spacecraft ahead of a docking attempt, SpaceNews has learned.
Both spacecraft remain healthy after being in close quarters to calibrate and test systems before MEV-2 backed off, according to a Northrop Grumman official.
The company intends to release an update once it completes the docking.
Read more at: Spacenews
SPACE POLICY
Japan Budgets A Record $4.14 Billion For Space Activities
In response to the reignited global space race, Japan is planning a record space budget of 449.6 billion yen ($4.14 billion) in the fiscal year 2021, up 23.1 percent over the current fiscal year that ends March 30, according to draft budget documents. 
Japan's proposed space budget, which encompasses planned space activities of 11 government ministries, includes 51.4 billion yen ($472 million) set aside for the Japan Aerospace Exploration Agency (JAXA) to participate in NASA's Artemis lunar exploration program, 18.9 billion yen for the development and advancement of the H3 rocket, and 80 billion yen for the nation's Information Gathering Satellite (IGS) program, according to the documents. 
Read more at: Spacenews
China, Russia Agree To Build Lunar Research Station
China and Russia said they will build a lunar research station, possibly on the moon's surface, marking the start of a new era in space cooperation between the two countries.
A statement posted on the website of the China National Space Administration Wednesday said the International Lunar Research Station would also be open to use by other countries, but gave no timeline for its construction.
Read more at: ABCnews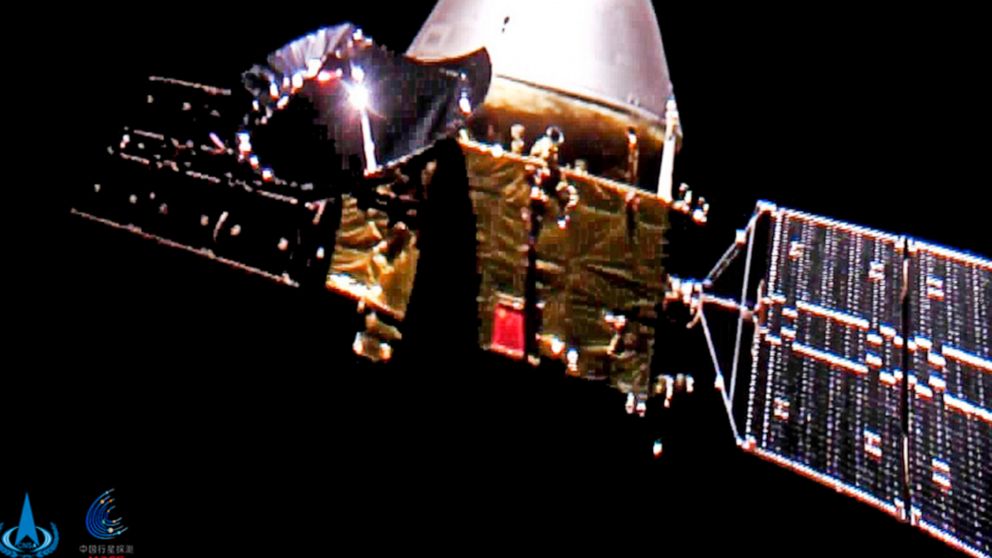 SPACE DEFENSE
Space Force Planning For A Future Of Smaller, Cheaper Satellites
The U.S. Space Force procurement arm, the Space and Missile Systems Center, for more than a year has been helping the Pentagon's Space Development Agency accelerate the procurement of small satellites.
The close collaboration between SMC and SDA may come as a surprise to those who have followed the politics of the Defense Department's space organizations.
Read more at: Spacenews
VARIOUS
History Shows Privatized Space Colonization Will Be Disastrous
Elon Musk and his company SpaceX have become a regular feature in news cycles. SpaceX succeeded in landing a team of astronauts on the International Space Station in November 2020, in partnership with NASA. The next month, the company lost a rocket in an explosion while attempting to land after a test flight. Another rocket exploded during landing in early February. In mid-February, SpaceX launched sixty satellites as part of the Starlink program to provide broadband internet access to the globe, and is now working to double the speed of this internet service and extend it to most of the planet by the end of 2021. Additional crewed missions to the International Space Station are planned for the coming months, as is a four-person civilian-only space voyage.
Read more at: Dissidentvoice
There's Not Much For the United States Up in Space
In public, former U.S. President John F. Kennedy spoke inspiring words about the space program. "We choose to go to the moon," Kennedy said in a speech at Rice University in September 1962, not because reaching that goal would be easy but because it would be hard: "because that goal will serve to organize and measure the best of our energies and skills."
Kennedy's rhetoric birthed the moonshot myth: that a dynamic, doomed young leader rallied a country to great heights through research and engineering. It was only ever partially true, if that, but the image endures, from television shows like Disney+'s The Right Stuff and Apple TV's alternate history series For All Mankind to how corporations and governments refer to their ambitious goals as "moonshots."
Read more at: Foreignpolicy
ESA and Mattel Help to Close the 'Dream Gap'
Last week, just ahead of International Women's Day, ESA's Chief Diversity Officer Ersilia Vaudo Scarpetta joined a roundtable webinar hosted by Mattel about 'Challenging the Dream Gap: The Importance of Female Role Models in a post-COVID World'.
Launched in 2018 to celebrate the Barbie doll's 60th anniversary, the 'Dream Gap Project' is based on research that has shown that, because of cultural stereotypes and media representations, young girls start to think as they grow up that they are not suitable for certain types of activity.
Read more at: ESA