TOP NEWS
Crew Dragon Splashes Down To End Crew-1 Mission
A SpaceX Crew Dragon spacecraft splashed down in the Gulf of Mexico May 2, returning four astronauts from a five-and-a-half-month stay on the International Space Station.
The Crew Dragon spacecraft Resilience undocked from the station at 8:35 p.m. Eastern May 1. After departing the vicinity of the station and performing a 16-minute deborbit burn, the spacecraft splashed down in the Gulf of Mexico off the coast from Panama City, Florida, at 2:56 a.m. Eastern May 2. On board the spacecraft were NASA astronauts Mike Hopkins, Victor Glover and Shannon Walker, and Japan Aerospace Exploration Agency astronaut Soichi Noguchi.
Read more at: Spacenews
China's Falling Rocket: What Happens If Out-Of-Control Long March 5B Hits The Earth?
The Long March 5B rocket is falling back to Earth after launching part of China's next space station.
The 30-meter long rocket entered orbital velocity, meaning it is now traveling around the world every 90 minutes – too fast for space agencies to tell where it is going to land.
Last year, a similar prototype craft came within 13 minutes of hitting New York City. The craft was eventually confirmed by the US Space Force's 18th Space Control Squadron to have landed in the Atlantic Ocean.
Read more at: Independent
GT Exclusive: China's First Integrated Base Supporting Rocket Building, Sea Launch To Be 'Operational In May'
China's new rocket base specially designed to support seaborne rocket launches, located in the coastal city of Haiyang, East China's Shandong Province, will become operational in May, and it will be capable of general assembly and testing for at least 10 solid-propellant rockets per year, a project leader disclosed to the Global Times on Tuesday.
The base's capacity will increase to 20 rockets per year by October 2022, Li Shaoning, deputy chief engineer with the project developer – rocket manufacturer China Rocket Co, under state-owned space giant China Academy of Launch Vehicle Technology (CALT) – told the Global Times during an exclusive interview on Tuesday.
Read more at: Globaltimes
False Alarm: No Space Junk Threat After All To SpaceX Crew
SpaceX's four astronauts had barely settled into orbit last Friday when they were ordered back into their spacesuits because of a potential collision with orbiting junk.
It turns out there was no object and no threat, the U.S. Space Command acknowledged Monday. The false alarm is under review.
Lt. Col. Erin Dick, a spokeswoman for Space Command, said it was believed at the time that an object was going to come close to the newly launched SpaceX capsule carrying a crew to the International Space Station.
Read more at: ABCnews
China Launches Main Part Of Its 1st Permanent Space Station
China on Thursday launched the main module of its first permanent space station that will host astronauts long term, the latest success for a program that has realized a number of its growing ambitions in recent years.
The Tianhe, or "Heavenly Harmony," module blasted into space atop a Long March 5B rocket from the Wenchang Launch Center on the southern island province of Hainan, marking another major advance for the country's space exploration.
Read more at: ABCnews
SPACE HAZARDS AND STM
Space Force Sees Need For Civilian Agency To Manage Congestion
The U.S. Space Force is not too worried at this point that the growth of commercial space activity is creating safety issues. But things could change if space traffic and debris are not managed, said Gen. David Thompson, vice chief of space operations of the U.S. Space Force.
Commercial ventures such as space internet constellations and civil activities in low Earth orbit are positive developments, Thompson said in an interview with SpaceNews. The military supports this growth, he said, but would like to see a civilian agency in charge of managing traffic and regulating unsafe activities.
Read more at: Spacenews
Space Junk Removal Is Not Going Smoothly
A Space Age "tragedy of the commons" is unfolding right under our nose—or, really, right over our head—and no consensus yet exists on how to stop it. For more than a half-century, humans have been hurling objects into low-Earth orbit in ever growing numbers. And with few meaningful limitations on further launches into that increasingly congested realm, the prevailing attitude has been persistently permissive: in orbit, it seems, there is always room for one more.
After so many decades of the buildup of high-speed clutter in the form of spent rocket stages, stray bolts and paint chips, solid-rocket-motor slag, dead or dying satellites and the scattered fragments from antisatellite tests—all of which could individually damage or destroy other assets—low-Earth orbit is finally on the verge of becoming too crowded for comfort.
Read more at: Scientific American
CSO: Space is the 'Wild, Wild West,' Requiring New Norms for Operating in Orbit
Space is "pretty much the wild, wild West" with more satellites going into orbit and a large increase in space junk threatening assets. Meanwhile, the growing Space Force is working to establish operating norms in orbit to avoid added danger.
The Space Force currently tracks about 30,000 pieces of debris, with "probably half a million other objects" in orbit "that are too small for us to track," said Chief of Space Operations Gen. John W. "Jay" Raymond during a virtual Washington Post event April 30.
Read more at: Airforcemag
Europe's Galileo Braces For More Emergency In-Orbit Maneuvers
Europe is preparing for more emergency in-orbit maneuvers in an increasingly crowded space environment, after its Galileo satellite navigation constellation had to dodge debris for the first time March 6.
The GSAT0219 satellite's operations were suspended a day before the move, enabling it to steer clear of an inert Ariane 4 rocket fragment in medium Earth orbit (MEO).
The constellation's navigational services were uninterrupted as it drew on 22 operational satellites in the network, according to Pierlugi Fedele, Galileo service provision manager at prime contractor Spaceopal.
Read more at: Spacenews
NEW SPACE/COMMERCIAL
Space Industry In Midst Of Transformation Following Record Private And Public Investments
The space market is at a watershed moment as private and public investments continue to surge.
Boutique research and advisory firm Quilty Analytics recorded $5.7 billion in investments for the first quarter of 2021, a 356% increase from $1.2 billion in the same period last year.
Growing investor appetite in the public markets is mainly behind this eye-watering figure, bringing a paradigm shift for the industry.
Read more at: Spacenews
SNC's Dream Chaser Spaceplane Cleared for Florida Runway Landing
Sierra Nevada Corporation (SNC), the global aerospace and national security leader, has entered into a Use Agreement for Space Florida's Launch and Landing Facility (LLF) to land the Dream Chaser spaceplane in support of NASA's Commercial Resupply Services-2 (CRS-2) contract. Dream Chaser, America's Spaceplane, will service the International Space Station (ISS) under the CRS-2 contract in 2022.
"This is a monumental step for both Dream Chaser and the future of space travel," said SNC CEO Fatih Ozmen.
Read more at: Parabolic arc
Spaceflight Inc. Readies the Next of Four Dedicated Electron Launches for BlackSky
Global launch services provider Spaceflight Inc. recently secured four dedicated Rocket Lab launches on behalf of its customer, BlackSky, a leading provider of real-time geospatial intelligence and global monitoring services. Spaceflight will provide the integration and launch services for eight BlackSky smallsats across four dedicated Electron missions throughout 2021. The agreement also includes options for an additional two dedicated missions on Electron in Q4 2021.
Read more at: parabolic arc
China's Commercial Sector Finds Funding And Direction
China has experienced an explosion of commercial space companies since 2014, driven by the government opening up the space sector to private capital.
According to Chinese publication Future Aerospace, there were 141 registered commercial aerospace companies in China by the end of 2018, in areas including launch, propulsion, satellite manufacturing, payloads and applications and ground stations. And investor enthusiasm for these space companies continues to rise.
Read more at: Spacenews
Germany's Launch Startups Race To Grow Their Launch Manifests
Rocket Factory Augsburg has added two more customers to its launch manifest a week after rival German startup Isar Aerospace secured its first.
Of the three German startups vying for ESA funding as they race to launch competing smallsat launchers next year, only HyImpulse Technologies has yet to announce a customer for its rocket.
After securing its first contract with sister company OHB Sweden AB on March 31 for the launch of a single mission, Rocket Factory Augsburg announced April 27 that it had signed launch contracts with OHB Cosmos and LuxSpace for missions in mid-2024 and 2025.
Read more at: Spacenews
Blue Origin Is Ready To Start Selling Suborbital Space Travel Tickets
Jeff Bezos' company Blue Origin is about start selling seats for its New Shepard rocket. Prices have not yet been set, but with seats on Virgin Galactic's suborbital flight costing $250,000, it's safe to say it won't be cheap.
Read more at: Mashable
SCIENCE AND TECHNOLOGY
Russian Tech Firm Launches Trials Of Star 'Navigator' For Small Satellites
A small-size star sensor AZDK-1 for small spacecraft developed by Azmerit (part of the Russian Space Systems Company within the State Space Corporation Roscosmos) has entered flight trials, the Company's press office announced on Tuesday.
"The small-size star sensor AZDK-1 created by Azmerit LLC, a subsidiary of the Russian Space Systems Holding Company (part of Roscosmos) for small space vehicles has begun flight trials," the press office said in a statement.
Read more at: TASS
Setting Sail For Sustainable Space
Space is getting crowded. Old satellites, rocket bodies and fragments of both are leaving little space for new satellites to reside in that is free from debris.
The risk of collision with debris and even functioning satellites is increasing, especially in low-Earth orbit, putting many of Earth's climate, ocean and land monitoring missions in harm's way.
ESA is working alongside private business to clean up space by developing new missions and technologies that will remove debris from orbit. No space agency or business could solve the debris problem alone, but if it becomes technologically feasible – and profitable – to take care of our space environment, it will be much easier to do so.
Read more at: Spacedaily
Medicine On Mars: How We'll Keep Astronauts Healthy On The Red Planet
Of all the challenges of getting humans to Mars, the one we might be farthest from solving has nothing to do with rockets, habitats, or complex water filtration systems. The big problem we have to face up to is the limitations of the human body.
Our bodies are incredibly adaptive to different environments here on Earth, but not so much when it comes to the environment on other planets.
Read more at: Digitaltrends
Q&A: Getting To Know China's Space Station
A core module of China's space station was launched into space on Thursday. The following questions and answers provide insight into China's new space venture.
Q1: What does the space station look like?
A: After completion by the end of 2022, China's space station will be a T shape with the core module at the center and a lab capsule on each side.
The space station has three ports where crewed or cargo spaceships and other visiting vehicles can dock.
Read more at: Xinhuanet
Beam the Sun Down, Scotty
Harvesting solar energy in space and beaming it back to Earth may sound like science-fiction – and it originally was. 
In 1941, writer Isaac Asimov wrote a short story called "Reason", in which space solar farms collect energy and steer it with high-energy rays to Earth. 
Since then, various countries have been investigating making that idea a reality. 
Read more at: Cosmos magazine
Chinese Mars Rocket had 50 3D Printed Components
In July 2020, the CNSA (Chinese National Space Agency) launched their Mars spacecraft on top of a Long March 5 rocket. The mission, known as Tianwen-1, comprises three segments, being an orbiter, a lander and a rover, all weighing in at over 5000kg.
The rocket itself contained 50 3D printed plastic components, all printed by AM company Farsoon on their Farsoon's HT1001P polymer sintering system.
The polymer in question is Farsoon's own fs3300pa nylon powder, and it was used to produce the 5 metre diameter static firing skirt, in 50 seperate parts. Each piece measured 370 x 100 x 125 mm, and underwent post-processing to make the parts waterproof and resilient to salt spray.
Read more at: 3dprinting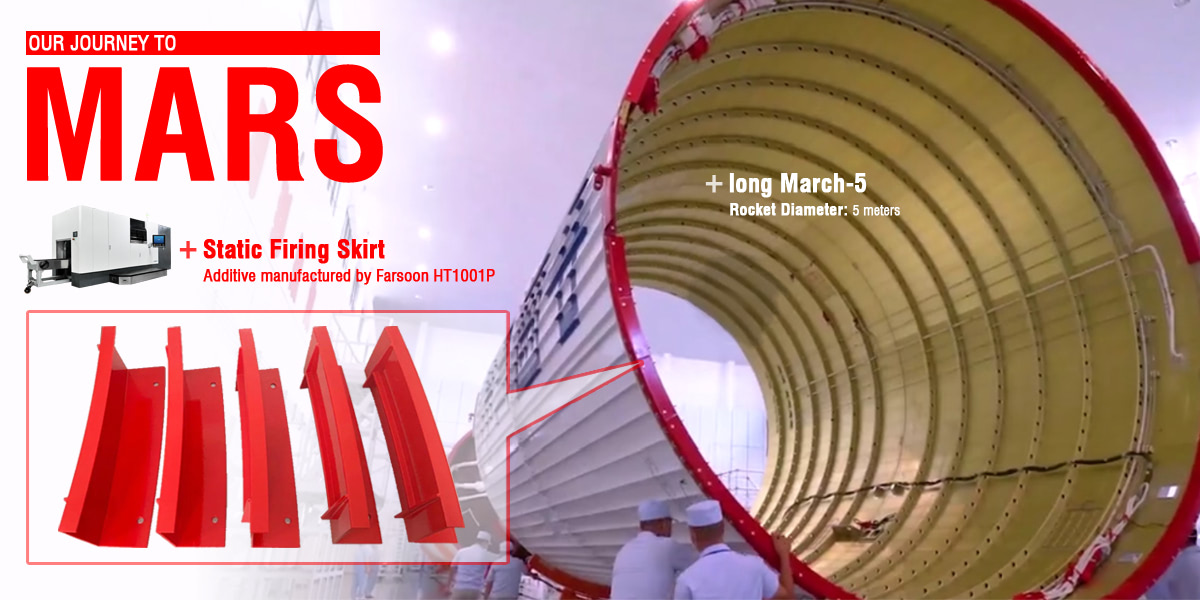 SPACE POLICY
EU Space Regulation Ready To Take Off With The Creation Of The EUSPA
The Agency welcomes the European Parliament's position expressed today, confirming the political agreement on the Space Regulation reached in December 2020 and the creation of the European Union Agency for the Space Programme. The EU Space Programme, with the largest budget ever for Space – euro 14.88 billion, encompasses all EU space activities under one roof and will allow for an effective and efficient contribution to the priorities of the European agenda.
The EU Space Programme will ensure the continuity and evolution of the existing flagships Galileo/EGNOS and Copernicus. It will also support new initiatives, in particular the European Union Governmental Satellite Communications (GOVSATCOM), SSA (Space Situational Awareness), and potentially others follow.
Read more at: GPSdaily
Artemis, Space Situational Awareness Among Top Priorities for New Space Subcommittee Chair
Rep. Don Beyer (D-VA) is getting a crash course in the breadth and complexities of issues facing NASA and commercial space as the new chair of the House space subcommittee. With one hearing behind him, he is gearing up for more to educate himself before making up his mind on thorny issues like who should own Human Landing Systems or what agency should be in charge of civil Space Situational Awareness.
Beyer succeeds Kendra Horn as chair of the Space and Aeronautics Subcommittee of the House Science, Space, and Technology Committee.
Read more at: Spacepolicy online
Read more at: UN COPUOS
Bill Nelson Is A Born-Again Supporter Of Commercial Space At NASA
During the Bill Nelson nomination hearings for NASA administrator, the nominee, a former senator, broke with some of his previous positions on space policy. 
The one thing that raised a lot of eyebrows was Nelson's enthusiastic support for commercial space at NASA. He expressed approval of the commercial crew program that is sending astronauts to and from the International Space Station (ISS). He claimed in his opening statement to have always supported commercial space. He even supported the recent selection of SpaceX's Lunar Starship as the first crewed moon lander in 50 years.
Read more at: Hill
Roscosmos Discusses ISS Withdrawal Strategy And New Space Station For Mid-2020s
Recently, Russian authorities began talking about a potential withdrawal from the International Space Station (ISS) project in 2025. In place of ISS, the Russian space industry would gain ROSS – a new orbital station that's name stands for Russian Orbital Service Station. 
According to Roscosmos representatives, the withdrawal from the ISS will be gradual, which means that for some time the ISS and ROSS will work in space in parallel. At the same time, Russia and China have plans to build a lunar space station together.
Read more at: NASA spaceflight
Virgin Orbit Selected to Bring Orbital Launch Capabilities to Brazil
The Brazilian Space Agency (Agência Espacial Brasileira; AEB) and Brazilian Air Force (Força Aérea Brasileira, FAB) announced today that Virgin Orbit has been selected to bring orbital launch capability to Brazil, a country which has never successfully completed a domestic launch to orbit. Thanks to the unique mobility and small footprint of Virgin Orbit's air-launched system architecture, launches to a wide range of orbital inclinations could quickly become possible without the need for new permanent infrastructure, nor the expansion of existing facilities.
Read more at: Virginorbit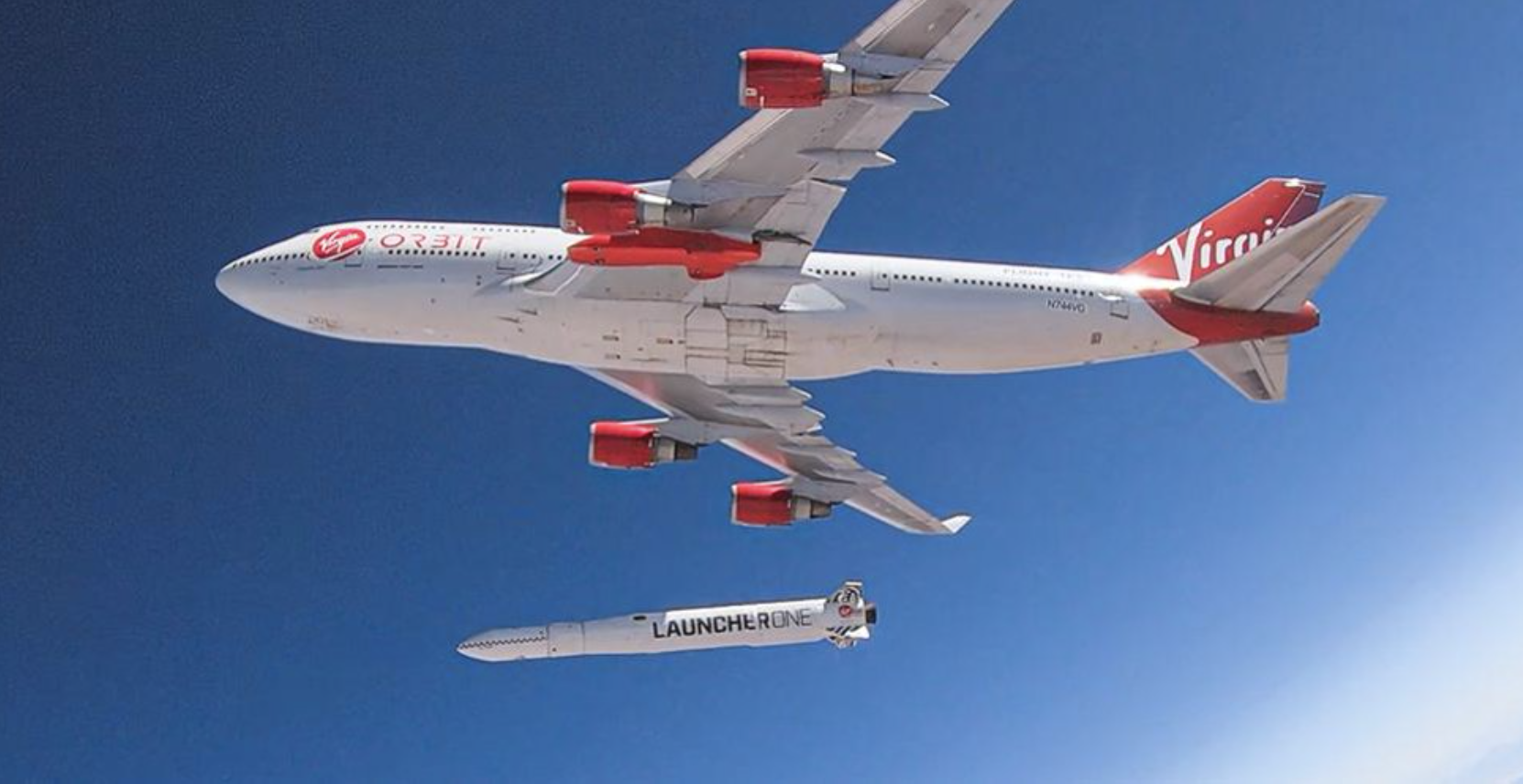 SPACE DEFENSE
Advanced Weapons Able To 'Destroy US Satellites' Warns Space Chief
Previously, the annual threat assessment report of the US Intelligence community released on 13 April cited a diverse array of threats, magnified by rapidly evolving technology, and warned of the broad national security challenges posed by China and Russia.
A United States Space Force general has warned that space has become a "warfighting domain", just like air, land, and sea, with the newly-created branch of the military facing new challenges and evolving threats.
Read more at: Spacewar
Experts Raise Concerns That China Could Use Its Space Station For Military Purposes
With the launch of the core module of China's first space station, several experts in the West have raised concerns about the clandestine ambitions behind the construction of the Chinese station and triggering of a new 'space race'.
The country is set to begin an ambitious two-year construction project 370 km above Earth for their modular space station and has also announced that it is open to any nation intending to partner in scientific collaboration and research, reported EurAsian Times.
Read more at: ANInews
Russia Ready To Discuss Strategic Stability Issues With US
Russia is noticing signals from the United States indicating Washington's readiness to discuss issues of strategic stability and is ready for a dialogue, but will press its missile defence concerns, Foreign Ministry spokeswoman Maria Zakharova told Sputnik.
"We are not yet aware from what angle [US President] Joe Biden's administration will address various aspects of arms control, including anti-missile issues. At the same time, we are registering signals from Washington [showing] an intention to discuss issues of strategic stability with us", Zakharova said.
Read more at: Spacewar
U.S. Military's Appetite For Information Fueling Demand For Space Technology
The U.S. Army last week announced plans to explore new uses of satellites and other space technology in support of soldiers on the ground.
This is a clear sign that the demand for space-based capabilities is growing across the U.S. military, said Gen. David Thompson, vice chief of space operations of the U.S. Space Force.
All the military services are looking at ways to use space to their advantage, Thompson said in an interview with SpaceNews.
Read more at: Spacenews
The US Air Force Wants To Beam Solar Power To Earth From Space (Video)
Space-based solar power won't be just a sci-fi dream forever, if things go according to the U.S. Air Force's plans.
The Air Force Research Laboratory (AFRL) is developing a project called SSPIDR ("Space Solar Power Incremental Demonstrations and Research"), which aims to mature the technology needed to harvest solar energy in space and beam it down for use on Earth.
Such a capability would be a big advantage on the battlefield, Air Force officials said.
Read more at: Space.com
VARIOUS
Mercury Redstone 3: Remembering the First Crewed US Space Mission
On May 5, 1961, about 45 million US television viewers watched a single-stage Redstone rocket lift off from Launch Complex 5 at the Cape Canaveral Air Force Station on their black and white sets. Atop the rocket was a tiny capsule less than 7 ft (2 m) tall. As it rose into the sky at 9:34 am EST, Mercury Redstone 3 carried Alan Shepard on a 15-minute flight to become America's first man in space.
When the news broke on April 12, 1961, that Russian cosmonaut Yuri Gagarin aboard Vostok 1 had successfully orbited the Earth for the first time, one person who reacted with anger and disappointment was Alan Shepard.
Read more at: Newatlas
Soviet Space, Orbital Debris Expert Nick Johnson Passes Away
Nick Johnson, the former head of NASA's orbital debris office and a leader in developing the IADC space debris mitigation guidelines, has passed away at the age of 71. Prior to joining NASA in the 1990s, Johnson was a renowned expert on Soviet space programs, publishing comprehensive annual reports for Teledyne Brown Engineering.
Nicholas L. Johnson was NASA's Chief Scientist for Orbital Debris from 1996 until his retirement in 2014, heading the orbital debris program office at Johnson Space Center. During his tenure, he spearheaded efforts to highlight the dangers posed by space debris and develop internationally-recognized guidelines for how to mitigate them.
Read more at: Spacepolicyonline
Ingenuity Helicopter Gets Official ICAO Designator From Earth, It's IGY
Presently, there is only one flying human-made machinery on Mars, and giving it a call sign might be seen as something of an overkill, all things considered. But NASA did it anyway because having a call sign is cool, and having an ICAO designator is even cooler.
ICAO is short for International Civil Aviation Organization, and that would be the organization responsible for pretty much everything that goes on in Earth's airspace. It has, of course, no official jurisdiction over there on Mars, but who cares about that when this little piece of machinery will certainly be in the history books once engineers are done with it?
Read more at: Autoevolution
Senate Confirms Former Florida Sen. Bill Nelson To Lead NASA
The Senate has confirmed former Florida Sen. Bill Nelson, who once flew on the space shuttle, to be the next NASA administrator.
Lawmakers agreed to President Joe Biden's choice to lead the space agency by consensus late Thursday, without a roll call vote.
"I am honored by the President's nomination and the Senate vote," Nelson said in a statement. "I will try to merit that trust. Onward and upward!"
Read more at: ABCnews
NASA Remembers Apollo Astronaut Michael Collins
We are heartbroken to share that astronaut Michael Collins, the command module pilot of the historic Apollo 11 mission to the Moon, has passed away at the age of 90. Collins was one of the third group of astronauts named by NASA in October 1963. In 1966, he served as the pilot on the 3-day Gemini 10 mission, during which he set a world altitude record and became the nation's third spacewalker, completing two extravehicular activities. His second flight was as command module pilot of the historic Apollo 11 mission in July 1969. He remained in lunar orbit while Neil Armstrong and Buzz Aldrin became the first men to walk on the Moon.
Read more at: Youtube