TOP NEWS
FAA Clears Rocket Lab To Start Flying Again After Failed Launch
Rocket Lab has cleared a big hurdle on its road back to the launchpad.
The U.S. Federal Aviation Administration (FAA) has authorized Rocket Lab to resume launches, less than three weeks after its Electron booster suffered a major anomaly, representatives of the California-based company announced on Wednesday (June 2). But Rocket Lab still needs to finish its mishap investigation before it can start flying again.
Read more at: Space.com

Chinese Cargo Spacecraft Docks With Orbital Station
An automated spacecraft docked with China's new space station Sunday carrying fuel and supplies for its future crew, the Chinese space agency announced.
Tianzhou-2 spacecraft reached the Tianhe station eight hours after blasting off from Hainan, an island in the South China Sea, China Manned Space said. It carried space suits, living supplies and equipment and fuel for the station.
Tianhe, or Heavenly Harmony, is third and largest orbital station launched by China's increasingly ambition space program.
Read more at: ABC news

Spacewalks Planned for Shenzhou Missions
Astronauts on the upcoming Shenzhou XII mission will engage in spacewalks outside the Tianhe core module of China's Tiangong space station, a key figure in the nation's manned space endeavor said.
Yang Liwei, the first Chinese in space and now deputy chief planner of the country's manned space program, told China Central Television on Sunday in Wenchang, Hainan province, that during their three-month journey with Tianhe, two of the three-member crew, whose names have yet to be disclosed, will exit from the core module to examine, maintain or repair equipment.
The astronauts will be launched in June with the Shenzhou XII spacecraft from the Jiuquan Satellite Launch Center in northwestern China to dock with the currently unoccupied Tianhe module.
Read more at: Spacedaily
SpaceX Dragon Docks At Space Station To Deliver New Solar Arrays And Tons Of Supplies
A SpaceX Dragon cargo ship arrived at the International Space Station today (June 5) to deliver new solar arrays along with tons of fresh research experiments and NASA supplies as part of the company's 22nd cargo resupply mission.
The uncrewed Dragon autonomously linked up with the orbiting laboratory at 5:09 a.m. EDT (0909 GMT), parking at the zenith, or space-facing, side of the station's Harmony module. Docking occurred approximately 40 hours after the Dragon's launch on a Falcon 9 rocket Thursday (June 3) from NASA's Kennedy Space Center in Florida. At the time of docking, both spacecraft were sailing about 258 miles (415 kilometers) over the South Pacific Ocean.
Read more at: Space.com

JWST Launch Slips to November
American and European officials acknowledged June 1 that the launch of the James Webb Space Telescope will likely slip from the end of October to at least mid-November because of delays linked to the Ariane 5.
At a European Space Agency briefing about the space telescope, representatives of the agency and Arianespace said they were finalizing reviews to correct a payload fairing problem found on two Ariane 5 launches last year that had grounded the rocket since August. Arianespace described the issue last month as "a less than fully nominal separation of the fairing" on those two launches.
Read more at: Spacenews

Space Station Robotic Arm Hit By Orbital Debris In 'Lucky Strike' (Video)
A piece of space junk smacked into the robotic arm on the International Space Station, but near-term operations should not be affected, according to the agencies involved.
Robotic operators noticed a hole in the station's Canadarm2 provided by the Canadian Space Agency, which has been in service in orbit since 2001, during a routine inspection on May 12, the CSA officials said in a blog post Friday (May 28). Officials called the hole a "lucky strike" given the relatively small size of the arm, which is 57.7 feet (17.6 meters) long and has a diameter of just 14 inches (35 cm).
Read more at: Space.com
SPACE HAZARDS AND STM
Air Pollution From Reentering Megaconstellation Satellites Could Cause Ozone Hole 2.0
Chemicals released as defunct satellites burn in the atmosphere could damage Earth's protective ozone layer if plans to build megaconstellations of tens of thousands of satellites, such as SpaceX's Starlink, go ahead as foreseen, scientists warn.
Researchers also caution that the poorly understood atmospheric processes triggered by those chemicals could lead to an uncontrolled geoengineering experiment, the consequences of which are unknown.
Read more at: Space.com

Are We Doing Enough to Protect Earth from Asteroids?
In the first few seconds of video taken at the Arecibo radio telescope on December 1, 2020, everything looks normal. Sure, support cables had broken the previous August and November, damaging the 300-meter-wide dish. And sure, the National Science Foundation was already planning to decommission Arecibo, an instrument that began scanning the sky in 1963. So things weren't great for the telescope. But it was at least still there.
That changed just before 8 A.M. when, as if on command, a bit of dust puffed out from a support pillar. That was, it turns out, a cable beginning to snap off. Left with extra load, other cables began to break, too. Soon the massive equipment platform, once suspended over the bowl-shaped observatory, began to tip. After an agonizing swing downward, the platform crashed. More cables snapped, and debris flew around like in a demolition.
Read more at: Scientific American

Germany Establishes Space Weather Service
It is particularly easy to recognize by the auroras: the particle radiation of the sun. But the sun's plasma eruptions not only create the natural spectacle in the polar regions. They can also interfere with satellites. In extreme cases, space weather even affects the infrastructure on earth. The Institute for Solar-Terrestrial Physics at the German Aerospace Center (DLR) observes space weather and researches to better understand and predict the interactions. The DLR Institute in Neustrelitz (Mecklenburg-Western Pomerania) opened on May 26, 2021.
Read more at: Parabolicarc

Debris Worry: 50 Impact Tests At 5km/Sec To Test Gaganyaan Crew Module
Concerns about protecting payloads against orbital debris and micro-meteroids is not strange for any space agency, but they get amplified when humans are involved. And the Indian Space Research Organization (ISRO) is preparing for the same with the crew module of Ganganyaan which will be carrying astronauts to space.
To test the module's material against what the space agency calls MMOD , it plans to conduct at least 50 hyper velocity impact tests.
Read more at: TimesofIndia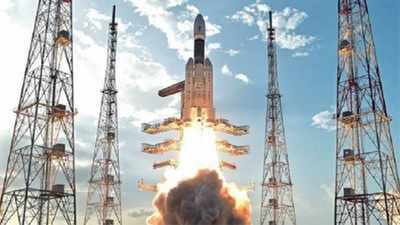 NEW SPACE/COMMERCIAL
Houston Spaceport Groundbreaking Launches 120,000-Square-Foot Collins Aerospace Campus
The Houston Spaceport is taking the next step in solidifying itself as a major player in American private space flight with a groundbreaking of a 120,000-square-foot complex that includes the city's first "spaceflight incubator."
Collins Aerospace, one of a handful of companies already committed to flying out of the facility at Ellington Field, broke ground on the complex Monday.
Read more at: abc13
Rocket Lab Continues To Study "Complex" Electron Failure
Rocket Lab said June 2 that it is continuing to study the "complex failure" on its most recent Electron launch, even after receiving approval from the Federal Aviation Administration to resume launches.
The company said in a statement that while the FAA's Office of Commercial Space Transportation authorized the company to resume launches under its existing license, the company is continuing to investigate the cause of the May 15 launch failure of an Electron rocket carrying two BlackSky imaging satellites.
Read more at: Spacenews
Virgin Galactic Signs Contract For Suborbital Research Mission
Virgin Galactic has signed an agreement to fly a private researcher on a future suborbital flight, part of efforts diversify its business beyond space tourism.
Virgin Galactic announced June 3 that Kellie Gerardi, affiliated with the International Institute of Astronautical Sciences (IIAS), will fly on a future SpaceShipTwo dedicated research flight. Gerardi will conduct experiments and technology demonstrations on the flight, such as testing biomedical sensors and running a fluid configuration experiment.
Read more at: Spacenews
Virgin Galactic's Richard Branson Aims to Fly to Space Before Jeff Bezos
It looks like Richard Branson could beat fellow billionaire Jeff Bezos to space next month.
Virgin Galactic is working on a plan to send Branson on a suborbital flight aboard the VSS Unity SpaceShipTwo rocket plane over the July 4 holiday weekend, according to a source who requested anonymity. The flight is contingent upon obtaining an operator's license from the Federal Aviation Administration (FAA).
Branson's flight would take place about two weeks before Bezos, his brother Mark and the winner of an online auction are scheduled to board Blue Origin's New Shepard vehicle for a suborbital flight on July 20. It will be the first crewed flight of New Shepard, which has flown 15 times with no one aboard.
Read more at: Parabolicarc
Medical Emergencies in Space: Is Private Space Tourism Ready for a Worst Case Scenario?
The age of commercial passenger space flight is upon us. Efforts by companies like SpaceX, Blue Origin, Boeing and Virgin Galactic aim to put paying individuals in space. The International Space Station expects to receive its first private crew early next year during the Axiom Mission 1, with the three tourists paying a sum of $55 million each to stay at the space station for eight days.
As the potential for private space travel grows, it's only natural to wonder: What if something goes wrong?
Read more at: Discover magazine
Amazon's Jeff Bezos To Go To Space On Blue Origin Rocket
Amazon founder Jeff Bezos announced plans on Monday to fly into space next month on a rocket built by his company Blue Origin, fulfilling what he said was a lifelong dream.
The 57-year-old billionaire said he and his brother Mark will blast off from Earth on July 20 on the first crewed flight of the company's New Shepard launch vehicle.
Blue Origin is auctioning off the third seat in the spacecraft and bidding is already at $3.2 million with thousands of participants from around the world.
"I want to go on this flight because it's a thing I've wanted to do all my life," Bezos said in a video statement. "It's an adventure."
Read more at: Spacedaily
SCIENCE AND TECHNOLOGY
China Tests New Parachute System For Rocket Boosters
China tested a new rocket-booster parachute system during a recent launch from the southwest of the country, the China Aerospace Science and Technology Corporation said on Monday.
The system was tested on June 3 when the meteorological satellite Fengyun-4B was sent into a geostationary orbit via a Long March-3B carrier rocket from the Xichang Satellite Launch Center in Sichuan province.
Developed by an institute under the corporation, a 300-square-meter parachute helped the rocket boosters to land in a predetermined location, narrowing the range of the landing area by 70 percent.
Read more at: Spacedaily
Space Travel Weakens Our Immune Systems
Microgravity in space perturbs human physiology and is detrimental for astronaut health, a fact first realized during early Apollo missions when astronauts experienced inner ear disturbances, heart arrhythmia, low blood pressure, dehydration, and loss of calcium from their bones after their missions.
One of the most striking observations from Apollo missions was that just over half of astronauts became sick with colds or other infections within a week of returning to Earth. Some astronauts have even experienced re-activation of dormant viruses, such as the chickenpox virus.
Read more at: Spacedaily
Tiny Particles Power Chemical Reactions
MIT engineers have discovered a new way of generating electricity using tiny carbon particles that can create a current simply by interacting with liquid surrounding them.
The liquid, an organic solvent, draws electrons out of the particles, generating a current that could be used to drive chemical reactions or to power micro- or nanoscale robots, the researchers say.
"This mechanism is new, and this way of generating energy is completely new," says Michael Strano, the Carbon P. Dubbs Professor of Chemical Engineering at MIT. "This technology is intriguing because all you have to do is flow a solvent through a bed of these particles. This allows you to do electrochemistry, but with no wires."
Read more at: Spacedaily
NASA's New $23 Million Space Commode System Is More Than Just A Toilet
Going to the bathroom at the International Space Station is about to get easier and cleaner with a new toilet system that cost NASA $23 million to develop.
Astronauts are connecting and checking out the toilet, which actually is a high-tech improvement to the space station's water recycling system.
The multimillion-dollar budget for the project includes another unit installed inside the Orion space capsule for longer deep-space missions.
Read more at: https://www.spacedaily.com/reports/NASAs_new_23_million_space_commode_system_is_more_than_just_a_toilet_999.html
SPACE POLICY
Russia To U.S. -Lift Sanctions On Space Sector Or We'll Exit Space Station
The head of Russia's space agency on Monday suggested Moscow would withdraw from the International Space Station in 2025 unless Washington lifted sanctions on the space sector that were hampering Russian satellite launches.
Dmitry Rogozin, the head of Roscosmos, was addressing parliamentarians ahead of a summit in Geneva later this month between Russian President Vladimir Putin and his U.S. counterpart Joe Biden.
Rogozin said Moscow was struggling to launch some of its satellites because of U.S. sanctions which meant Russia could not import certain microchip sets needed for its space programme.
Read more at: Reuters
The Time Is Right For Australia To Re-Establish Its Reputation As A Global Space Power
We're on the precipice of Space 2.0, a new space age defined not just by bold explorations, of which there will continue to be plenty, but by the movement of more and more of our day-to-day activities from the earth's surface to space. Australians can take pride in their contribution to the first space age in the second half of the 20th century, but effort is needed if we are to optimise our position in this new era.
To be effective, Australia's participation in global space development requires national coordination and cohesion. It requires a unified approach to exploit the geographic, geopolitical, technological and entrepreneurial advantages that can make Australia a leader in the space domain. That potential fell dormant in about the late 1960s, but from around 2015, a series of Australian government decisions started to change that.
Read more at: aspistrategist
S. Korea To Rev Up Space Development After Lifting Of US Missile
South Korea's science minister said Monday the country will expand investment and focus on the development of its space program after the United States lifted all restrictions on the country's missiles.
During a bilateral summit on May 21, South Korea and the US agreed to scrap the restrictions on South Korean missiles, which was first put in place in 1979 and had limited Seoul's development of even non-military space projectiles.
The guidelines, which have undergone revisions over the years, had restricted Seoul's development of solid-fuel space rockets until last year.
Read more at: Koreaherald
US Bars S7 From Using Sea Launch Spaceport To Compete With Musk, Says Roscosmos
In a sales contract of the Sea Launch project, the United States has prohibited Russia's S7 from using the floating spaceport to compete with SpaceX founder Elon Musk, Head of Russia's State Space Corporation Roscosmos Dmitry Rogozin said on Monday.
"Specific strict restrictions were imposed upon the signing of the contract for the transfer of two Sea Launch vessels to the Russian company and so we have no right to use them in competition with Elon Musk," the Roscosmos chief said at the State Duma's (lower house) hearings on Western sanctions and measures to cushion their impact on Russian politics and the economy.
Read more at: TASS
New Zealand Latest Nation To Sign Space Agreement With NASA
New Zealand announced Tuesday it was the latest country to sign a space agreement with NASA, just as New Zealand's nascent space industry begins to take off.
New Zealand became the eleventh signatory to the Artemis Accords, a blueprint for space cooperation and supporting the U.S. space agency's plans to return humans to the moon by 2024 and to launch a historic human mission to Mars.
Read more at: ABCnews
SPACE DEFENSE
Now Boarding: Space Force Wants To Turn Launch Ranges Into Rocket 'Airports'
The military's space launch bases are halfway through what promises to be a busy year for orbital operations, as the coronavirus pandemic eases in the U.S. and the commercial space industry continues to rise.
Officials at Patrick Space Force Base, Florida, and Vandenberg Space Force Base, California, are preparing for nearly 70 launches in 2021 if all goes to plan. In adjusting to a more constant launch pace, leaders are beginning to see the installations as a different kind of transportation hub: airports.
Read more at: Airforce times
Space Force To Develop Tech For New Types Of Launch
The Space Force plans to award contracts this year for early development of tech to underpin potential next-generation launch capabilities — for example, to put DoD payloads into cislunar orbit near the Moon or routinely launch reusable spacecraft to fix broken satellites.
The Space Force's 2022 budget request doesn't include direct funds for a follow-on Phase 3 to the current National Security Space Launch (NSSL) program. However, according to service budget justification documents, there is $221 million in research, development, test and evaluation funding for NSSL "Next Generation Launch System Investment."
Read more at: Breaking defense
Rocket Delivery Of Cargo Anywhere In An Hour In New Air Force Budget Proposal
The U.S. Air Force has released new details about its questionably ambitious plans to develop a capability to send payloads weighing up to 100 tons, including cargo and potentially personnel, roughly equivalent to the maximum load of a C-17 airlifter, anywhere in the world within one hour via a space launch rocket or derivative thereof. The service now wants to demonstrate the basic feasibility of this concept in a real end-to-end test next year.
This and other information is contained in the service's proposed budget for the 2022 Fiscal Year, which includes a request for nearly $48 million in additional funding for this program. This is an almost five-fold increase over the funding it received for this project for the current fiscal cycle.
Read more at: Drive
VARIOUS
The Duel: Is Space Exploration Worth It?
Paradoxically, space exploration teaches us about the Earth. And the things that we learn are arguably priceless because they are crucial to our survival.
The critical point is that other planets show us what the Earth would be like if things were different. So, for instance, we can see what the Earth would be like if it were smaller or larger, hotter or colder, if it had a different atmosphere, and so on.
Venus is Earth's twin in terms of its mass. Yet when space probes visited the planet in the 1960s, they discovered that Venus is actually Hell. Beneath impenetrable sulphuric acid clouds is a surface hot enough to melt lead, and a crushing atmosphere 100 times thicker than the Earth's. What has happened on Venus is that carbon dioxide, which on Earth is locked up in chalk cliffs, has seeped out into the atmosphere, creating runaway greenhouse warming.
Read more at: Prospectmagazine
On This Day In Space! June 8, 1959: X-15 Makes First Glide Flight
On June 8, 1959, NASA's rocket-powered X-15 experimental plane made its first glide flight.
The X-15 rocket plane was part of a series of experimental hypersonic aircraft.
This flight marked the beginning of almost a decade of research that explored the altitudes and hypersonic speed at the edge of space. At maximum speed, the X-15 would fly at Mach 6.7 ― 4,520 miles per hour!
Read more at: Space.com
Moon Habitat Blueprint at Venice Biennale
A detailed concept for a lunar habitat, created by one of the world's leading architectural firms with ESA technical support, is currently on show at the Biennale in Venice. Skidmore, Owings and Merrill, originator of many of the world's tallest skyscrapers, worked with ESA on a semi-inflatable habitat design which could be part of a long-term vision for an international Moon settlement.
The resulting design is on show at the 17th International Architecture Exhibition of La Biennale di Venezia. While the theme of the overall exhibition is 'How will we live together?', the SOM installation is called 'Life Beyond Earth', peering beyond our post-COVID-19 planet to show how human life can be sustained in the hostile space environment.
Read more at: Moondaily