TOP NEWS
Farewell, Pirs; ISS Module Decommissioned, Destructively Reentered
After nearly 20 years in orbit serving as a docking port and airlock for the Russian segment of the International Space Station (ISS), the Pirs module — also called Stykovochny Otsek 1, or Docking Compartment 1 (DC-1) — has become the first habitable element of the station to be decommissioned and permanently removed from the orbital complex.
Pirs was undocked from the nadir port of the Zvezda service module at 06:55 EDT / 10:55 UTC on Monday, July 26 ahead of a fiery destruction in Earth's atmosphere at 10:51 EDT / 14:51 UTC later that day.
Pirs' time at the ISS came to a close after the successful launch of the Nauka multipurpose laboratory module which, after some initial issues post-launch, is on its way to a docking on Thursday, July 29.
Read more at: NASA spaceflight
Russia Launches Nauka Module To International Space Station
Russia launched a long-delayed module for its segment of the International Space Station July 21, but that module reportedly suffered technical problems after reaching orbit.
A Proton-M rocket lifted off from the Baikonur Cosmodrome at 10:58 a.m. Eastern carrying the Multipurpose Laboratory Module, or Nauka. The module separated from the rocket's upper stage about nine and a half minutes after launch. Both Roscosmos and NASA said that Nauka deployed its solar arrays and navigational antennas shortly after separation.
Read more at: Spacenews
Hubble Returns To Science Operations On Backup Payload Computer
NASA teams have successfully resurrected the iconic Hubble Space Telescope after it first experienced problems with an onboard computer on June 13 and suspended all science operations. The telescope is now fully operational and the switch to the backup hardware — which included powering on the backup payload computer — was performed successfully on July 16. With all its science instruments back online, the collection of science data resumed on July 17.
"Hubble is an icon, giving us incredible insight into the cosmos over the past three decades," said NASA Administrator Bill Nelson. "I'm proud of the Hubble team, from current members to Hubble alumni who stepped in to lend their support and expertise. Thanks to their dedication and thoughtful work, Hubble will continue to build on its 31-year legacy, broadening our horizons with its view of the universe."
Read more at: NASA spaceflight
Starliner Stacked Atop Rocket for Launch of Boeing's 2nd Orbital Flight Test July 30
Boeing's CST-100 Starliner spacecraft is ready to launch again, following a busy weekend where crews transported it from a the company's Commercial Crew and Cargo Processing Facility at neighboring Kennedy Space Center to Cape Canaveral's Launch Complex 41 Vertical Integration Facility (VIF), where the United Launch Alliance (ULA) Atlas V rocket tasked with launching the capsule on its second Orbital Flight Test has been waiting.
"Seeing the Starliner atop the Atlas V just days away from launch is symbolic of how proud our team feels about executing this mission," said John Vollmer, vice president and program manager, Boeing Commercial Crew Program. "OFT-2 is a critical milestone on our path to crewed flights, and we're all ready to see our hard work come to life with a successful mission from beginning to end."
Read more at: Americaspace
Dodging Debris
On Christmas Day 1996, a mysterious object, probably no bigger than a marble, smacked into the cockpit windshield of a Boeing 757 as it cruised at 31,500 feet en route from Beijing to Wuhan. The impact cracked the outer pane of the three-ply windshield, Reuters reported, threatening a cockpit depressurization and forcing the crew of the China Southern Airlines-operated jet to return to Beijing's Capital International Airport for an emergency landing.
"That report could well have been describing a fragment from a piece of a reentered space object," says William Ailor, a technical fellow at the Aerospace Corp.'s Center for Orbital and Reentry Debris Studies in California.
Read more at: Aerospace america
SLS Engineering Tests To Accompany Pre-Launch Checkouts For Artemis 1
The launch campaign for NASA's Artemis 1 test flight will be punctuated by critical and unique tests to support both pre-launch checkouts of this first-flight vehicle and long-term design objectives. Launch preparations are progressing towards the first power-up of the Artemis 1 Space Launch System (SLS) rocket, which will allow the Exploration Ground Systems (EGS) launch team to begin digital diagnostics.
The Integrated Test and Checkout (ITCO) of the flight and ground systems will include special engineering tests for the Orion and SLS Programs. Up to this point, mathematical models were used to analyze and predict how the different systems would work when assembled on the launch platform; over the next few months, some of the tests will help calibrate those analytical models while others verify that the vehicle is ready to launch for the first time.
Read more at: NASA spaceflight
Boeing's Starliner Capsule Is 'Go' For July 30 Test Launch For NASA
Boeing's astronaut taxi has cleared a big hurdle on the road to its July 30 launch to the International Space Station.
The CST-100 Starliner capsule has passed its flight readiness review (FRR) for the upcoming liftoff, which will kick off the uncrewed Orbital Flight Test 2 (OFT-2) mission to the station, NASA and Boeing representatives announced Thursday (July 22).
"After reviewing the teams' data and the readiness of all the parties, everybody said 'go' for the launch today and moving out for the mission," Kathy Lueders, associate administrator of NASA's Human Exploration and Operations Mission Directorate, said during a call with reporters Thursday.
Read more at: Space.com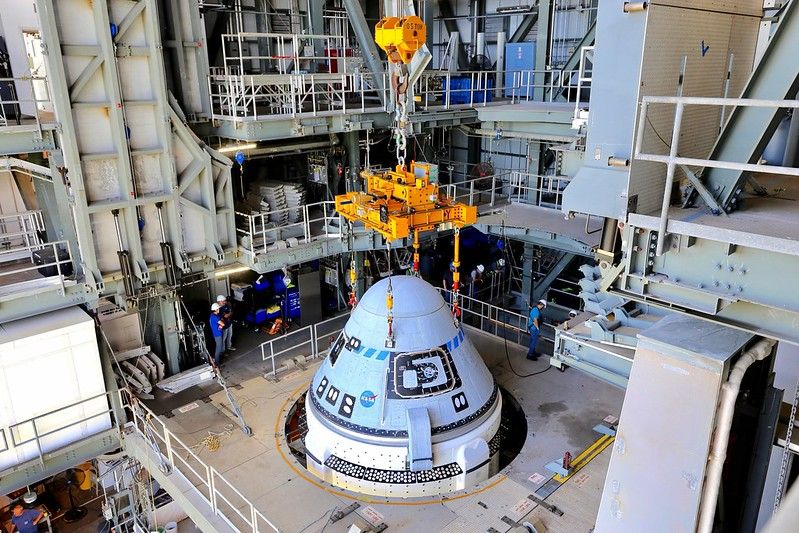 SPACE HAZARDS AND STM
High Radiation, Low Gravitation: The Perils Of A Trip To Mars
Back in May, SpaceX launched its Starship SN15 prototype to about the cruising altitude of a commercial airliner before landing it safely. The company claims future versions of the rocket will be able to take 100 passengers at a time to the moon, and even Mars.
But while it's one thing to send a rocket to Mars, it's another to send people there alive. And it's yet another thing to make sure the people can be as healthy as they were when they left Earth.
Read more at: ABC news
How Has Traffic Been Managed In The Sky, On Waterways, And On The Road? Comparisons For Space Situational Awareness (Part 1)
Most casual observers likely would agree that as the complex space operating environment becomes more crowded with more operating satellites and debris, the topics of space situational awareness (SSA) and space traffic management (STM) deserve more concerted attention. While we've had over 60 years of satellites in the large expanse of near-Earth space with only a handful of collisions, this likely will change as space becomes more crowded. To understand what kind of overall STM framework might be both useful and practical, we will examine some of the complexities of current SSA operations. For historical points of comparison, we then will look at literal and figurative "rules of the road" paradigms for traveling on land, sea, and in the air. Curiously, norms and procedures for managing the flights of unmanned aircraft systems (UAS), aka "drones", are evolving faster than those for STM, even though modern drones have flown effectively for fewer years than spacecraft.
Read more at: Spacereview
Why The U.S. Once Set Off A Nuclear Bomb In Space
It was pitch black when Greg Spriggs' father brought his family to the highest point on Midway Atoll on July 8, 1962. That night on another atoll a thousand miles away, the U.S. military was scheduled to launch a rocket into space to test a fusion bomb.
"He was trying to figure out which direction to look," Spriggs recalls. "He thought there was going to be this little flicker, so he wanted to make sure everybody was going to see it."
Read more at: National geographic
Montreal Startup Northstar Wants To Play Traffic Cop In Space
Last May, while examining high-resolution photographs as part of a routine inspection, the Canadian Space Agency spotted a five-millimetre hole in the Canadarm2, the robotic arm that services the International Space Station.
Space technology company MDA Ltd., which built the Canadarm2 at its facility in Brampton, Ont., was tasked by the CSA with reviewing the images and concluded that the arm had been hit by a piece of space debris.
Fortunately the arm's performance was not affected – the space agency called it a "lucky strike" – but incidents such as this one are expected to become more common as the amount of debris orbiting the Earth continues to grow.
Read more at: Globe and mail
Senators Fret Shift Of Civil Space Tracking From DoD Lagging
The Commerce Department has come under fire from the Senate Commerce, Science & Transportation Committee for foot-dragging on taking over responsibility for warning civil, commercial and foreign satellite operators about potential on-orbit collisions.
In a Thursday hearing, senators expressly raised concerns that Commerce now seems to want to rid itself of the mission entirely — a mission that the Defense Department has been eager to offload, so that its space tracking sensors can be dedicated to watching for threats from adversary space assets.
Read more at: Breaking defense
Rumbling Meteor Lights Up Norway, Prompting Search For Meteorites
An "unusually large meteor" briefly lit up southern Norway on Sunday, creating a spectacular sound and light display as it rumbled across the sky, and a part of it may have hit Earth, possibly not far from the capital, Oslo, experts said.
Reports of sightings started arriving at around 1am, and the phenomenon was seen as far north as Trondheim. There were no immediate reports of injuries or damage.
A web camera in Holmestrand, south of Oslo, captured a fireball falling from the sky and erupting into a bright flash that lit up a marina.
Read more at: Guardian
NEW SPACE/COMMERCIAL
How Bad Is Space Tourism For The Environment? And Other Space Travel Questions, Answered.
For many, the rise of commercial space tourism is a vulgar display of wealth and power. Amid several global crises, including climate change and a pandemic, billionaires are spending their cash on launching themselves into space for fun. When Amazon founder Jeff Bezos told reporters after his first space tourism trip on Tuesday that Amazon customers and employees had "paid" for his flight, that only intensified that criticism.
But critics won't deter Bezos and the other superrich. Space tourism is now a reality for the people who can afford it — and it will have repercussions for everyone on Earth.
Read more at: Vox
Green Light For Rocket Lab Return
Rocket Lab has concluded an extensive review into the cause of the anomaly that resulted in the loss of its Running Out Of Toes launch in May.
With the root cause of the issue identified and corrective measures in place, Electron will be back on the pad for the next mission from Launch Complex 1 later this month, a company statement said.
"The May 15 anomaly occurred after 17 successful orbital flights of the Electron launch vehicle, which has deployed more than 100 satellites to orbit since 2018.
Read more at: gisborneherald
ESA's Boost! Fosters New Launch And In-Orbit Services
Companies with small satellites are set to benefit from a new end-to-end space transportation service offering additional in-orbit flexibility proposed by D-Orbit and supported through ESA's Boost! programme.
This commercial service proposal is the first within ESA's Boost! programme to enable in-orbit transportation services.
D-Orbit UK will offer an end-to-end service. This will include customer payload integration on its range of satellite dispensers, D-Orbit's own ION satellite carrier or third-party dispensers, launch and deployment into orbit using primarily UK-based launch services.
Read more at: ESA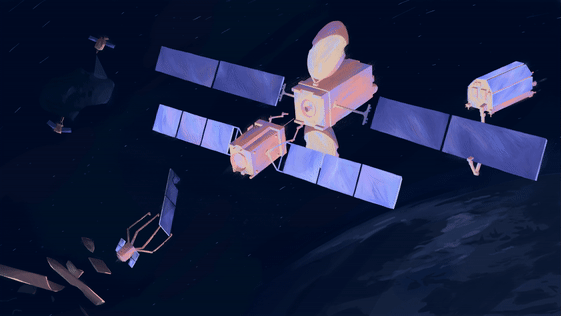 SCIENCE AND TECHNOLOGY
China's Space Station Is Preparing To Host 1,000 Scientific Experiments
China launched the core of its space station in April, and sent three astronauts up in June. But although the space station probably won't be complete until late 2022, there is already a long queue of experiments from across the world waiting to go up. Scientists in China told Nature that the China Manned Space Agency (CMSA) has tentatively approved more than 1,000 experiments, several of which have already been launched.
Before April, the International Space Station (ISS) was the only space laboratory in orbit, and many researchers say Tiangong (or 'heavenly palace') is a welcome addition for astronomical and Earth observation, and for studying how microgravity and cosmic radiation affect phenomena such as bacterial growth and fluid mixing.
Read more at: Nature
SpaceX Super Heavy Booster Aces Static Fire Test On The First Try
CEO Elon Musk says that SpaceX has successfully fired up Super Heavy – the largest rocket booster in the world – on the first try, potentially opening the door for a significantly more ambitious 'static fire.'
Known as Booster 3 (B3), SpaceX completed Starship's first functional Super Heavy prototype around July 1st and rapidly rolled the rocket out and installed it on a customized mount previously used for testing and launching Starship prototypes. After a bit less than two more weeks spent finishing up Booster 3's avionics and plumbing and installing one Raptor engine, Super Heavy sailed through its first cryogenic proof test attempt on July 12th.
Read more at: Teslarati
ESA Advances Vega Rocket Evolution Beyond 2025
ESA will further increase the competitiveness and environmental sustainability of Europe's Vega launch system beyond 2025 through a contract signed with Avio in Italy.
Vega operates from Europe's Spaceport in French Guiana to launch light satellites to one or multiple orbits in a single launch. This contract takes Vega a step further and marks the start of a new phase in preparation of a new Vega launch vehicle called Vega-E, which will make extensive use of Vega-C building blocks.
The objective with Vega-E is to further increase the competitiveness and performance of Vega-C – which is planned to have its first flight in 2022. This will increase its flexibility in terms of payload mass and volume and reduce the launch service cost and globally the cost of launch per kilo offered in the market.
Read more at: ESA
China Secretly Flew A Space Plane That Takes Off Vertically Like A Rocket
China secretly conducted the first test flight of a reusable suborbital vehicle last week on Friday, edging a step closer to the development of a reusable space transportation system, according to a report by SpaceNews.
The spacecraft took off from the Jiuquan Satellite Launch Centre on Friday and later landed at an airport just over 800 kilometres away at Alxa League in Inner Mongolia Autonomous Region, according to official statements from the China Aerospace Science and Technology Corporation (CASC).
Read more at: India times
NASA's Mars Helicopter Soars Past 1-Mile Mark In 10th Flight Over Red Planet
NASA's Mars helicopter Ingenuity has flown its first mile on the Red Planet.
The small chopper surpassed the 1-mile (1.6 km) mark of its total flight distance on Saturday (July 24) when soared over a rocky region called "Raised Ridges" at its Jezero Crater home. The sortie was the 10th and highest trip yet for Ingenuity, which arrived on Mars with NASA's Perseverance rover in February. Ingenuity's first flight occurred in April.
"With the Mars Helicopter's flight success today, we crossed its 1-mile total distance flown to date," officials with NASA's Jet Propulsion Laboratory in Pasadena, California wrote in an Instagram update late Saturday.
Read more at: Space.com
SPACE POLICY
Lawmakers Position U.S. To Become The Galaxy's Garbage Man As Space Trash Piles Up
America took on the mantle of the world's policeman in the 20th century and Congress is now poised to make the U.S. the galaxy's garbage man in the 21st century.
Legislation working its way through Congress would fund the development of new capabilities to track space trash and establish a federal office to monitor the trash and other objects in space.
Advocates for a more aggressive U.S. effort on this front cite the mounting dangers of space trash. A boom of the commercial space industry and increased space exploration by other countries is cluttering the road to the final frontier with piles of space junk and traffic jams.
Read more at: Washington times
Space Amendments on Tap as House Gears Up for Appropriations Week
The House is getting ready to debate most of the FY2022 appropriations bills this week. The first stop is the House Rules Committee that will decide which of the hundreds of proposed amendments will make it to the House floor for consideration. Among them are amendments that could affect where U.S. Space Command will be headquartered, what Department is responsible for civil space situational awareness, and how much NASA will spend on certain programs.
The House Appropriations Committee completed markups of all 12 appropriations bills last week. Now they must be voted on by the full House and all members, not just those on the committee, may propose amendments. The House Rules Committee is the arbiter of which actually make it to the floor of the House and how long each can be debated.
Read more at: Spacepolicy online
FAA Revises Criteria For Commercial Astronaut Wings
The Federal Aviation Administration has revised its criteria for awarding astronaut wings to those flying on commercial spacecraft, making the requirements stricter while including a significant loophole.
The FAA Office of Commercial Space Transportation issued an order July 20 describing its FAA Commercial Space Astronaut Wings Program and the criteria for awarding them. The order represents the first formal update of the wings program since it was introduced in 2004.
Read more at: Spacenews
Court Denies Viasat Attempt To Halt Starlink Launches Pending Legal Action
A federal appeals court denied a motion from satellite operator Viasat to stop SpaceX from enlarging its Starlink megaconstellation.
Viasat had requested a stay on a SpaceX license modification that allows it to continue building out the low-Earth-orbit constellation, while legal action seeking to compel a thorough environmental review of the broadband network plays out through the court.
The U.S. Court of Appeals for the District of Columbia Circuit ruled July 20 that Viasat, which operates broadband satellites in geostationary orbit, "has not satisfied the stringent requirements for a stay pending court review."
Read more at: Spacenews
Japan Is Joining The Push To Return To The Moon
According to Space News, Japan has recently passed a space resources law similar to ones enacted by the United States, Luxembourg and the United Arab Emirates (UAE) that would give Japanese companies permission to "prospect for, extract and use various space resources." The new law is an indication that Japan intends to be part of the international return to the moon, led by NASA. Japan is a signatory of the Artemis Accords that seeks to spell out rules for cooperation in the exploration of space, particularly the lunar surface.
More recently, a group of Japanese companies, academics and politicians issued a document called the Lunar Industrial Vision.
Read more at: Hill
SPACE DEFENSE
Updating Space Doctrine: How to Avoid World War III
What should the United States do if one of its satellites were attacked and the Pentagon had no way to respond in space? The answer to this question is surprisingly revealing about Washington's space policy.
One of my congressional colleagues said recently, "Let's take out their ground stations with cruise missiles," but that made me cringe. When asked a similar question at the National Press Club in March, Gen. John Raymond, chief of operations of the Space Force, said, "There's no such thing as space war. It's war," but that worried me, too. What is the right answer?
Read more at: warontherocks
Space Force Chief Seeks European Alliances To Counter Threats
The United States seeks partners to counter threats in space from China and Russia, U.S. Space Force chief Gen. John Raymond said during a European trip.
Raymond met with representatives from Luxemburg, Spain, the Netherlands and Belgium on Thursday, seeking to build relationships leading to cooperation of allies in the space domain.
Since the Space Force's creation in 2019, space is regarded by the Pentagon as a military responsibility and space-related missions have been shifted from the Air Force to the new branch.
Read more at: editor99
Aerospace: More Questions Than Answers For Milspace Norms
A new study by The Aerospace Corporation finds that there are four strategic decisions that US policy-makers will need to consider — and perhaps more crucially, weigh tradeoffs among –in developing norms of behavior for space, including domestic buy-in, and the choice of initial negotiating partners. The new study, "Building Normentum: A Framework for Space Norm Development," an advance copy of which was provided to Breaking Defense, comes as US Space Command (SPACECOM) is working to implement the first-ever official DoD guidance on norms for US military space operations. Breaking Defense was first to report on the existence of that guidance, signed by Defense Secretary Lloyd Austin earlier this month.
Read more at: Breaking defense
National Reconnaissance Office Wants A More Distributed Architecture
Sixty years after its founding, the National Reconnaissance Office is working to adapt to a changing space environment.
The Department of Defense has been consistent in its messaging in recent years: Space is now a war-fighting domain, and America's adversaries are developing counterspace weapons to undermine U.S. space supremacy. Partly in response, the nation started both the U.S. Space Force and Space Command, reorganizing its military to maintain a competitive edge in space.
Read more at: Defensenews
China Launches Three More Yaogan Spysats
China launched another trio of Yaogan 30 military spy satellites July 19, bringing to 30 the number of similar Chinese spacecraft shot into orbit since 2017 on suspected naval surveillance missions.
A Long March 2C rocket carried the newest three Yaogan 30-class satellites into orbit after liftoff 0019 July 19 (8:19 p.m. July 18) from the Xichang launch base in Sichuan Province in southwestern China.
The 140-foot-tall (43-meter) Long March 2C rocket flew southeast from Xichang and released its first stage and payload shroud to fall on Chinese territory. The rocket's second stage placed the three Yaogan 30 satellites and a small rideshare payload into a 370-mile-high (600-kilometer) orbit inclined 35 degrees to the equator, according to U.S. military tracking data.
Read more at: Spaceflight Now
VARIOUS
Where Do Rockets Go To Die?
Where do rockets go to die? Well, some turn into space zombies. Some go down in flames. But some spacecraft return to Earth to take their place in a watery, ocean grave closer to home, in the (cue pipe organ super-chord) . . . Spacecraft Cemetery.
In the middle of the South Pacific Ocean, as far as is possible from the nearest human settlement – about 2,700km from the nearest inhabited island – lies an expanse of water known as the Spacecraft Cemetery.
The area is also sometimes called Point Nemo, after the submarine captain in Jules Verne's novel 20,000 Leagues Under The Sea. It also goes by a more technical name, The Ocean Pole of Inaccessibility. But to the world's space agencies, it is known as the South Pacific Ocean Uninhabited Area. Which makes it an ideal graveyard for end-of-life spacecraft.
Read more at: Cosmos magazine
A New Analysis May Have Just Solved A Decades-Old Mystery Of The Space Race
Anyone who's seen the 1983 film The Right Stuff might remember the scene where astronaut Virgil "Gus" Grissom (played by actor Fred Ward) nearly drowns after splashdown when the hatch on his Mercury capsule unexpectedly blows, flooding the spacecraft with seawater.
The movie — and the book by Tom Wolfe that it was based on — suggest that Grissom panicked and manually triggered the explosive bolts that open the hatch, despite the astronaut's insistence in debriefs following his 1961 flight that it was caused by a mechanical malfunction.
Despite Grissom's apparent vindication in a NASA post-flight review, the question of the blown hatch has persisted, at least in the mind of the public — thanks in large part to The Right Stuff.
Read more at: NPR