TOP NEWS
Vintage NASA Satellite Falls To Earth, Meets Fiery Doom After 56 Years In Space
A long-retired NASA satellite burned up in Earth's atmosphere over the weekend, the agency has confirmed.
NASA launched the satellite, called Orbiting Geophysics Observatory 1, or OGO-1, in September 1964, the first in a series of five missions to help scientists understand the magnetic environment around Earth. OGO-1 was the first to launch but the last to fall out of orbit; the satellite had circled Earth aimlessly since its retirement in 1971.
Read more at: Space.com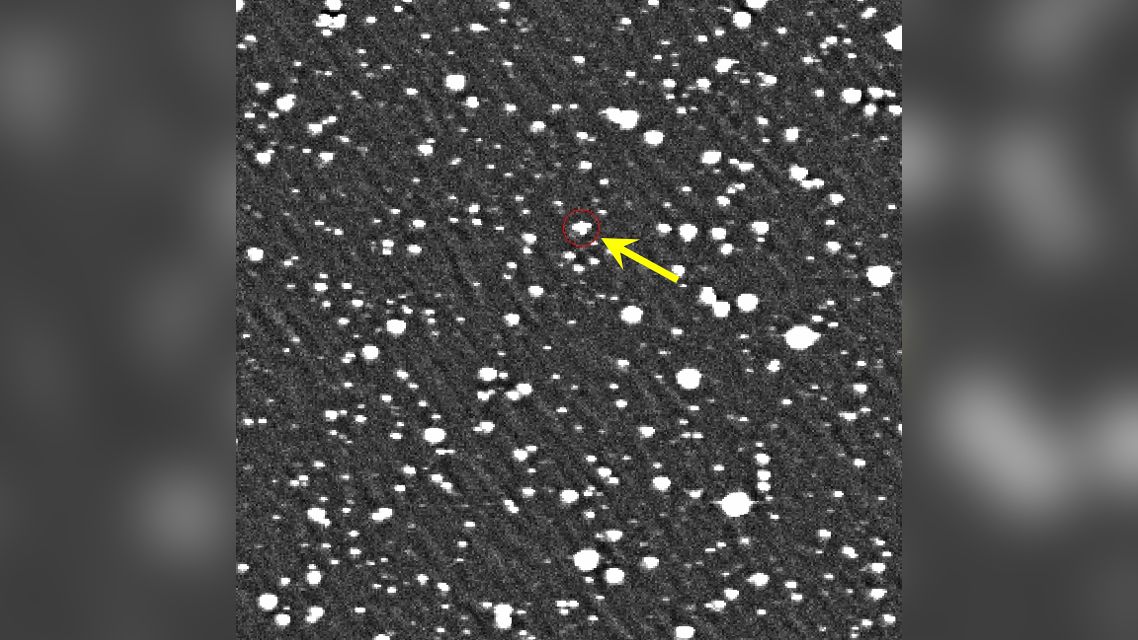 Crew Members On The Space Station Are Still Hunting For The Source Of A Leak, Though NASA Says Most Areas Have Been Ruled Out
A tiny bit of air always leaks from the International Space Station — but not quite as much as is leaking now.
Officials first noticed a leak last September, but they didn't do anything about it for nearly a year, since the leak wasn't major. Plus, station operations like space walks and crew exchanges kept crew members too busy to collect enough data about the issue.
Recently, however, technicians detected an increase to the already elevated leak rate. So NASA announced on August 20 that the three men aboard the station — NASA astronaut Chris Cassidy and Roscosmos cosmonauts Anatoly Ivanishin and Ivan Vagner — would begin a hunt for the source.
Read more at: Business insider

What The International Space Station Teaches Us About Our Future In Space
Flying some 240 miles above Earth's surface at 17,500 miles an hour, the International Space Station (ISS) is a science laboratory dedicated to helping humans learn how to live in space. Crucially, that means figuring out how the space environment affects biology–and human bodies, especially. Other onboard experiments are aimed at better understanding how the cosmos works, from the highest-energy particles that streak through our solar system to the faraway, extremely dense corpses of former stars.
Continuously occupied by rotating crews since November 2000, the space station is the work of five space agencies: NASA, Russia's Roscosmos, the European Space Agency, the Japanese Aerospace Exploration Agency, and the Canadian Space Agency.
Read more at: National Geographic

NEW SPACE
Why The Private Space Industry Embraces Risk
The space industry has always accepted some level of risk and failure, but as the commercial space industry matures, companies are using failure to their advantage to try to help their businesses succeed.
Why it matters: By taking on more risk and pushing their systems to the limits, space companies may be able to reach ambitious goals — like building a city on Mars or mining the Moon for resources.
Read more at: Axios

Future Of Space Station Commercialization Needs Fresh Ideas And Support, Panel Finds
Pushing commercialization on the International Space Station to the next level will take a combination of government will, tax incentives and regulatory clarity, said panelists at an online panel onThursday (Aug. 27).
Participants in the "Building the [low Earth orbit] LEO Economy" panel at the ISS R&D (Research and Development) conference explored how the space station is benefitting business here on Earth and what could be done to make space even more appealing to companies.
Read more at: Space.com

SPACE HAZARDS & STM
The Menace Of Space Debris
For most of the time India has participated in the space industry, it has played with one hand firmly tied behind its back. But with the introduction of the Self-Reliant India Movement (Aatma Nirbhar Bharat Abhiyaan), private companies hold the baton along with the government organizations to operate in the entire range of space activities. The Indian space industry now has unrivaled possibilities in the sectorial dimensions that constitute the field of space research and exploration. This raises the question of how privatization in the new space economy has increased the threshold of accountability for state actors involved in the operations.
Read more at: Jurist

NASA To Study Impact Of 'Space Weather' On Earth
Nasa is to fund concept studies on five mission proposals that aim to study the dynamic nature of the sun and the changing space environment this causes around Earth.
Such information will help understand how the "space weather" affects satellites in orbit, which provide navigation and communications; technology on Earth, such as power stations; and the health of astronauts on interplanetary voyages
Read more at: Guardian

SPACE WEEK: Is Space Junk Cluttering Up The Final Frontier?
Since the dawn of Sputnik in 1957, space-faring nations have been filling Earth's orbital highways with satellites: GPS, weather forecasting, telecommunications.
Decades later, orbital debris is a growing problem.
Orbital debris, commonly known as "space junk," exists at all levels of orbit, but is especially concentrated in low Earth orbit. Space junk has the potential to damage working satellites and crewed spacecraft, including the International Space Station.
Read more at: NPR

Who Gets To Manage Traffic In Space?
Yogi Berra would have gotten it wrong when it comes to the space surrounding Earth. It's gotten so popular people are still flocking there. It raises serious questions: Which federal agency should take charge of space traffic management? Congress couldn't figure that one out. So it hired the National Academy of Public Administration. For what NAPA concluded, Federal Drive with Tom Temin turned to study fellow and former NASA Administrator Sean O'Keefe.
Read more at: federalnewsnetwork
SCIENCE & TECHNOLOGY
Plasma Propulsion for Small Satellites
A test firing of Europe's Helicon Plasma Thruster, developed with ESA by SENER and the Universidad Carlos III's Plasma & Space Propulsion Team (EP2-UC3M) in Spain. This compact, electrodeless and low voltage design is ideal for the propulsion of small satellites, including maintaining the formation of large orbital constellations.
While traditional chemical propulsion have fundamental upper limits, electric propulsion pumps extra energy into the thrust reaction to reach much higher propellant velocities by accelerating propellant using electrical energy.
Read more at: ESA
SPACE POLICY
NASA Space Technology Faces Potential Budget Pressure
Uncertain overall funding and congressional direction to increase funding on specific projects could create pressure on NASA's space technology program, an agency official warned Sept. 1.
Speaking at a meeting of the Technology, Innovation and Engineering Committee of the NASA Advisory Council, Jim Reuter, associate administrator for space technology at NASA, said his directorate was preparing for two different budget scenarios for fiscal year 2021, which begins Oct. 1. One is that the directorate receives the $1.58 billion included in the agency's budget request published in February.
Read more at: Spacenews

Study Raises New Concerns About Lack Of Governing Norms In Space
Commercial and government activities in space keep growing and yet nations are making little progress in establishing rules and norms of behavior, says the Center for Strategic and International Studies in a new report released Sept. 3.
The report looks at three key governance issues that CSIS analyst Kaitlyn Johnson contends need more international attention: orbital debris mitigation, rendezvous and proximity operations, and insurance requirements.
Read more at: Spacenews

Trump Signs Space Policy Directive-5 On Space Cybersecurity
The United States now has a cybersecurity policy for its space systems.
President Donald Trump today (Sept. 4) signed Space Policy Directive-5 (SPD-5), establishing a set of principles designed to protect the nation's valuable space assets from a burgeoning variety of cyber threats.
"From communications to weather monitoring, Americans rely on capabilities provided by space systems in everyday life," Scott Pace, deputy assistant to the president and executive secretary of the National Space Council, said in a statement today.
Read more at: Space.com

Outdated Treaties Won't Stop The Rush To Control Resources In Space
The 2019 movie Ad Astra had a US military base on the moon and a memorable battle scene involving a moon rover, implying that by late this century the moon will be heavily militarised. A question now being discussed in space policy circles is whether fact will follow science fiction, as the US Space Force considers exactly what its role will be. It has some pretty ambitious ideas, and a recent report indicates that its thinking will be shaped by a deep astrostrategic perspective.
Read more at: aspistrategist

SPACE DEFENCE
Pentagon Report: China Amassing Arsenal Of Anti-Satellite Weapons
China is progressing with the development of missiles and electronic weapons that could target satellites in low and high orbits, the Pentagon says in a new report released Sept. 1.
China already has operational ground-based missiles that can hit satellites in low-Earth orbit and "probably intends to pursue additional ASAT weapons capable of destroying satellites up to geosynchronous Earth orbit," says the Defense Department's annual report to Congress on China's military capabilities.
DoD has been required by law to submit this report since 2000.
Read more at: Spacenews
LAUNCHES
SpaceX Launches First Polar Orbit Mission From Florida In Decades
Vaulting away from Cape Canaveral on an unusual southerly trajectory, a Falcon 9 rocket dodged stormy weather and successfully placed an Argentine radar observation satellite into an orbit over Earth's poles Sunday on SpaceX's 100th launch.
Scattered thunderstorms across Central Florida threatened to prevent the launch from happening Sunday, but weather criteria were acceptable as the countdown ticked through the final minutes before liftoff of the 229-foot-tall (70-meter) Falcon 9 rocket at 7:18:56 p.m. EDT (2318:56 GMT).
Read more at: SpaceflightNow

Rocket Lab Returns To Service With Successful Launch For Capella
Flying for the first time since a failure in early July, Rocket Lab's Electron launcher delivered Capella Space's first commercial radar remote sensing satellite to orbit after lifting off from New Zealand Sunday.
The successful mission signaled a return to launch operations for Rocket Lab, a leader in the small satellite launch market, after suffering a failure on the last Electron flight July 4. Investigators traced the cause of the failure to a single faulty electrical connector on the second stage, which detached in flight and led to a premature engine shutdown.
Read more at: Spaceflight Now

Vega Rocket Launches 53 Satellites In Return-To-Flight Mission
Europe's Vega rocket is back in action.
The four-stage booster, which is operated by French company Arianespace, lifted off tonight (Sept. 2) at 9:51 p.m. EDT (0151 GMT on Sept. 3) from Guiana Space Center in South America, carrying 53 satellites to orbit for 21 different customers from 13 countries.
Today's mission was the first for the 98-foot-tall (30 meters) Vega since July 10 of last year, when the rocket suffered a major anomaly during the launch of the United Arab Emirates' FalconEye1 Earth-observation satellite. Both the rocket and FalconEye1 were lost.
Read more at: Space.com

China Carries Out Secretive Launch Of 'Reusable Experimental Spacecraft'
China launched an experimental reusable spacecraft Friday following months of low-key preparations at the Jiuquan Satellite Launch Center.
A Long March 2F launch vehicle delivered the spacecraft into orbit following launch at an unspecified time. 
Chinese state media Xinhua reported mission success just under three hours after the opening of the launch window at 1:23 a.m. Eastern. The 'reusable experimental spacecraft' is currently in orbit carrying out tests.
Read more at: Spacenews
Starship SN6 Maiden Hop Complete – Super Heavy Is Coming
Starship SN6 has conducted a 150-meter hop test on Thursday, just a few weeks after SN5 completed the first Starship prototype launch.
SN6's test was a near-mirror of SN5's short flight, with both prototypes aiming to refine SpaceX's launch and landing operations. Meanwhile, additional Starships continue to evolve, along with preparations for the Super Heavy booster, which – according to Chief Designer Elon Musk – could conduct an initial test hop by October.
Read more at: NASA spaceflight
NASA Test-Fires Its SLS Megarocket Booster For Future Moon Missions (Video)
NASA's new moon rocket finished a full-scale flight support booster (FSB) test Wednesday (Sept. 2) as the agency gets its Space Launch System (SLS) ready to fly astronauts one day.
The two-minute test was broadcast live from Promontory, Utah at 3:05 p.m. EDT (1:05 p.m. local time or 1905 GMT) on NASA Television, and the results will be analyzed to see how well it went, officials said during the broadcast.
Read more at: Space.com

VARIOUS
China Makes Progress On Spaceport Project For Sea Launches
China is making progress with a spaceport to facilitate sea-based launch activity and development of rockets, satellites and related applications.
The China Aerospace Science and Technology Corp. (CASC), the country's main space contractor, is developing the spaceport in Haiyang City on the coast of the eastern province of Shandong.
The 'Eastern aerospace port' will add to China's four established space launch centers and be a base for sea launches of light-lift solid rockets. 
Read more at: Spacenews

Wanted: Your Ideas For ESA's Future Space Missions
Do you have a compelling idea for a future space mission? Then we want to hear it. ESA is issuing an open call for new mission concepts across its entire range of activities. Anyone is encouraged to submit in response, from research institutes and companies to 'citizen scientist' members of the public.
Ideas can be submitted via ESA's new Open Space Innovation Platform (OSIP), which also provides full details of the timing, process and evaluation criteria.
Read more at: ESA

Government Of Canada Announces New President For The Canadian Space Agency
Today, the Government of Canada announced that it has appointed Lisa Campbell as President of the Canadian Space Agency. Ms. Campbell replaces Sylvain Laporte, who has been President of the agency since 2015.
Ms. Campbell's career has largely been in service to Canadians. She comes to the post from a position as Associate Deputy Minister, Veterans Affairs Canada. Previously, she was Assistant Deputy Minister, Defence and Marine Procurement, leading the organization procuring Canada's military and marine equipment.
Read more at: Canada.ca

What Makes Up a Good Space Show?
On Friday, Netflix is launching its latest venture into the great frontier of astronaut fiction. Away, a 10-part series starring Hilary Swank and Josh Charles, chronicles a multinational mission that aims to land the first human on Mars. If that sounds familiar, it should; we're in a bit of a renaissance—a space race, even—for near-future spacefaring fiction.
Away is the third TV drama in the past four years to tackle a journey to the red planet, after National Geographic's creatively titled Mars and Hulu's The First, both of which followed on the success of the 2015 adaptation of The Martian.
Read more at: Ringer
What Would A Biden Presidency Mean For The Space Program Vs. A Second Trump Term?
Space might not be the hottest topic for presidential candidates to talk about when making stump speeches.
Except when they come to Central Florida.
Florida, with its 29 electoral college votes, is the largest swing state in the nation and is considered key to winning the White House. And with statewide elections often decided by less than a single percentage point, every vote really does matter in the Sunshine State.
Read more at: Florida today
How a Russian Rocket Launch Failed Spectacularly In Just 118 Seconds
Sitting in the capsule atop the Soyuz MS rocket, NASA astronaut Nick Hague is surrounded by buttons etched in Cyrillic, screens streaming data, and Russian radio chatter. To his right is cosmonaut Aleksey Ovchinin, from northwest Yaroslavl. Hague's from Kansas. The unlikely pair are bound for the International Space Station with 5,600 pounds of supplies and six months' worth of research materials. It's launch day at Baikonur Cosmodrome in southern Kazakhstan—October 11, 2018.
Read more at: Popular mechanics