LAUNCHES
Virgin Galactic To Launch Its 1st Suborbital Spaceflight From Spaceport America In October: Report
Virgin Galactic will fly to space again next month, if all goes according to plan. The space tourism company's latest SpaceShipTwo vehicle, known as VSS Unity, has made two crewed test flights to suborbital space, first in December 2018 and then again in February 2019.
Virgin Galactic is now preparing for its next suborbital test flight, which could launch as soon as Oct. 22, CNBC reported, citing documents filed last week with the U.S. Federal Communications Commission.
Read more at: Space.com

China Bounces Back With Long March 11 Launch Of Nine Satellites
Three days after losing a high-resolution remote sensing satellite due to an apparent problem with its upper stage, China launched nine new satellites for the Jilin-1 remote sensing constellation from a barge out at sea.
Launch of the nine Jilin-1 Gaofen-03 satellites took place at 01:23 UTC on Tuesday using the Long March-11H (Y2) rocket.

Launched from the De Bo 3 launch platform, all mission preparations and countdown operations were conducted from the command and control ship Bei Hai Jiu 101. This ship left port on September 13 to travel to the launch zone in the Yellow Sea.
Read more at: NASA Spaceflight

Isro's Next PSLV Launch Likely In November, To Carry Kleos Space's Satellites
Kleos Space, a Luxembourg-based company that provides radio frequency reconnaissance data-as-a-service (DaaS), on Monday said that the four-satellite Kleos Scouting Mission will be launched onboard a PSLV in the first half of November 2020.
In a release, the company said the satellites would be launched in Isro's PSLV-C49 mission from the Satish Dhawan Space Centre, Sriharikota.
The company is launching the scouting satellites under a rideshare contract with US-based Spaceflight Inc, with the launch managed by NewSpace India Limited (NSIL), the commercial arm of Isro.
Read more at: Times of India

ULA Targeting Sept. 26 For Next Delta 4-Heavy Launch Attempt
United Launch Alliance said Thursday it is targeting Sept. 26 for the next attempt to send a classified U.S. government spy satellite into orbit aboard a Delta 4-Heavy rocket, following an abort Aug. 29 just three seconds before liftoff from Cape Canaveral.
A computer automatically called the abort Aug. 29 after one of the rocket's three Aerojet Rocketdyne RS-68A main engines had already ignited. ULA said Thursday that the launch team determined "a ground system regulator internal component failure was the cause of the on-pad abort."
Read more at: Spaceflight Now

Space Oddity: Australia Launches 35kg Commercial Rocket Into Atmosphere
A small commercial rocket has been launched from Australia to the edge of space for the first time.
The Dart rocket, carrying an air force radio prototype, was launched from the Koonibba rocket range in South Australia on Saturday.
At just 3.4m long and 34kg, the commercial rocket is a fraction of the size of rockets launched by Nasa and will travel up to 100km into the atmosphere.
The launch is part of the air force's Plan Jericho – an advanced sensing program to detect and track challenging targets that has also seen a high-altitude balloon launched to the edge of space.
Read more at: Guardian

Gilmour Space To Launch Space Machines Company On First Eris Rocket
 Homegrown rocket company, Gilmour Space Technologies, has secured the first Australian customer for its maiden Eris rocket launch in 2022. Space Machines Company has contracted to launch a 35-kilogram (kg) spacecraft to orbit, the largest payload announced to date by an Australian space company.
"This could well be the first Australian payload to be launched to orbit on an Australian rocket, from an Australian launch site," said Adam Gilmour, co-founder and CEO of Gilmour Space, a Queensland-based company that is building new hybrid rockets to meet the world's growing demand for small rocket launches.
Read more at: gspacetech

NEW SPACE/COMMERCIAL
Okinawa Plans To Build Facility On Island For Space Launch Tourism
The Okinawa prefectural government will link up with a company to utilize one of its remote islands to operate a space tourism venture.
Together with PD Aerospace Ltd., a Nagoya-based venture company, the government plans to build a center to develop a spaceplane for tourism on Shimojishima island.
PD Aerospace will start a flight experiment on a runway on the island as early as the end of this year.
Read more at: Asahi

SPACE HAZARDS & STM
The Sun Has Begun A New Solar Weather Cycle. It Should Be Pretty Quiet, Scientists Say.
The sun is officially nine months into a new solar weather cycle, scientists have confirmed, and it will likely look much like its predecessor, which ran from 2008 to 2019.
Scientists predict that the sun's new activity phase, called solar cycle 25, will peak in 2025 but will generally be a less active cycle, quite similar to solar cycle 24, which ended in December.
Read more at: Space.com

Government Backs UK Companies Tackling Dangerous 'Space Junk'
Seven pioneering projects which will develop new sensor technology or artificial intelligence to monitor hazardous space debris, have been announced today by the UK Space Agency.
The UK Space Agency and Ministry of Defence have also announced the next step in their joint initiative to enhance the UK's awareness of events in space.
Read more at: Gov.UK

Five Years in the Making, Space Weather Bill Finally Clears Congress
Five years and many modifications later, Congress has finally passed bipartisan legislation to address how the U.S. government deals with threats posed by emissions from the Sun to critical elements of our infrastructure like the electric grid and satellites.  PROSWIFT, S. 881, now awaits signature by the President.
Senators Gary Peters (D-MI) and Cory Gardner (R-CO) introduced the first version of the bill in 2016 and a successor passed the Senate in 2017, but the House has been a stumbling block until now. Reps. Ed Perlmutter (D-CO) and Mo Brooks (R-AL) got it over the finish line today.
Read more at: Spacepolicyonline

SCIENCE & TECHNOLOGY
Roscosmos To Sign Contract On Nuclear-Powered Space Tug Project By Year-End
By the end of 2020, Russia's state space corporation Roscosmos will sign a contract to design the Nuklon space complex, which includes a space tug fitted with a nuclear reactor, said Alexander Bloshenko, the director of advanced programs and science at Roscosmos.
"The contract for preliminary design of the Nuklon space complex will be signed by the end of the year. It will include a space tug fitted with a nuclear reactor, to be used for missions to remote planets of the solar system. Its first mission is scheduled for 2030," Bloshenko told TASS.
Read more at: TASS

OHB To Build ESA's Hera Asteroid Mission
The European Space Agency on Sept. 15 finalized a contract worth 129.4 million euros ($153.3 million) with German satellite manufacturer OHB to build its Hera asteroid spacecraft with a pan-European consortium.
OHB will lead a team of companies from 17 ESA member states to complete Hera ahead of an October 2024 launch. Hera is scheduled to reach a binary asteroid pair called Didymos and Dimorphos in late 2026 for a minimum-six-month study of the asteroid system.
Read more at: Spacenews

SPACE POLICY
European Space Agency Signs Deal For Asteroid Defence Mission
The European space agency (ESA) signed a deal worth 129 million euros ($154 million) on Tuesday to make a spacecraft for a joint project with NASA looking at how to deflect an asteroid heading for Earth.
NASA is due to launch a spacecraft in June 2021 set on a collision course with the Dimorphos asteroid to test whether it would be possible to nudge objects that might be threatening Earth onto a safer path.
Read more at: Reuters

Space Has Not Been a Sanctuary for Decades
When China launched a missile in 2007 that smashed its own satellite into thousands of pieces, the international space community erupted. U.S. policymakers and experts pointed to the rapidly orbiting cloud of debris and declared that this event signaled a transformation in how the United States should approach space. In reality, however, the dynamics brought to light in 2007 represent a much older and deeper tradition in U.S. space policy.
Read more at: warontherocks

NASA and Energy Department Step Up Cooperation
The Department of Energy and NASA are meeting regularly to investigate how they can cooperate on technologies that go beyond their long-standing work on nuclear power systems.
The two agencies held a roundtable Sept. 15 at the University of Tulsa to discuss both how they are working together as well as how they can cooperate with university researchers and companies. The 90-minute discussion touched on a wide range of technologies, from aeronautics to photovoltaics.
Read more at: Spacenews

No One Should 'Colonize' Space
American presidents, when they talk about the country's space program, often reach for grandiose terms. John F. Kennedy spoke of setting sail on a new sea, and Lyndon B. Johnson of "space pioneers" bound for a "glorious New World." George H. W. Bush likened space missions to Christopher Columbus's voyage across the Atlantic, and George W. Bush harkened back to the expedition of Lewis and Clark. Bill Clinton and Barack Obama talked of exploring the next frontier.
Read more at: Atlantic

Outer Space and Private Property
As a new generation of entrepreneurs has rekindled interest in outer space the issue of private property has moved from the margins to center stage.
In 1967, more than 100 nations signed onto the Outer Space Treaty, introduced to help govern the nascent Space Age. Created 10 years after the Soviet Union's launch of the satellite Sputnik, the treaty reflected broad international agreement on several principles.
Read more at: daily signal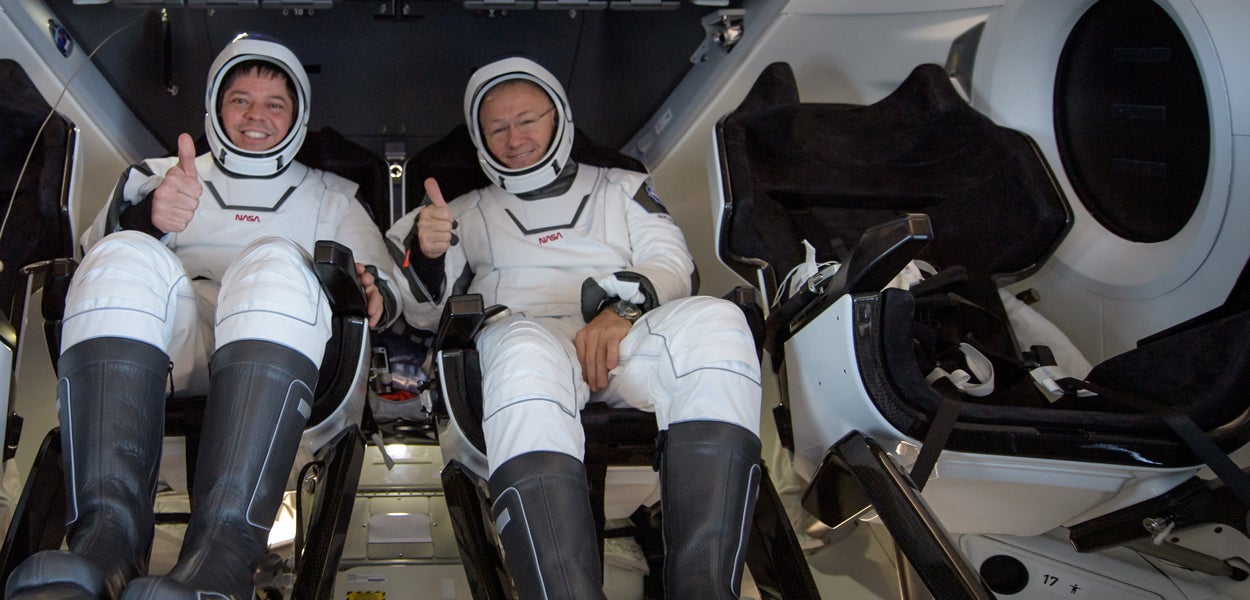 SPACE DEFENSE
Space Force Seeks To Influence Private Sector Investments In Space Technology
The United States is in a superpower competition in space and needs to work more closely with the private sector to ensure it has the most advanced technology, said Lt. Gen. John Thompson, commander of the Space and Missile Systems Center.
Thompson spoke on a pre-recorded panel discussion aired Sept. 14 at the Air Force Association's Virtual Air Space Cyber Conference.
Read more at: Spacenews

Is Earth-Moon Space The US Military's New High Ground?
U.S. military space policy officials have increasingly flagged a new role in guarding American assets and interests in Earth-moon space. 
This evolving doctrine extends to the moon's surface, given NASA's Artemis program of crewed lunar exploration and American companies' plans to mine moon resources such as water ice. 
What do space experts say about extending military tactics to a new "high ground" domain beyond Earth orbit?
Read more at: Space.com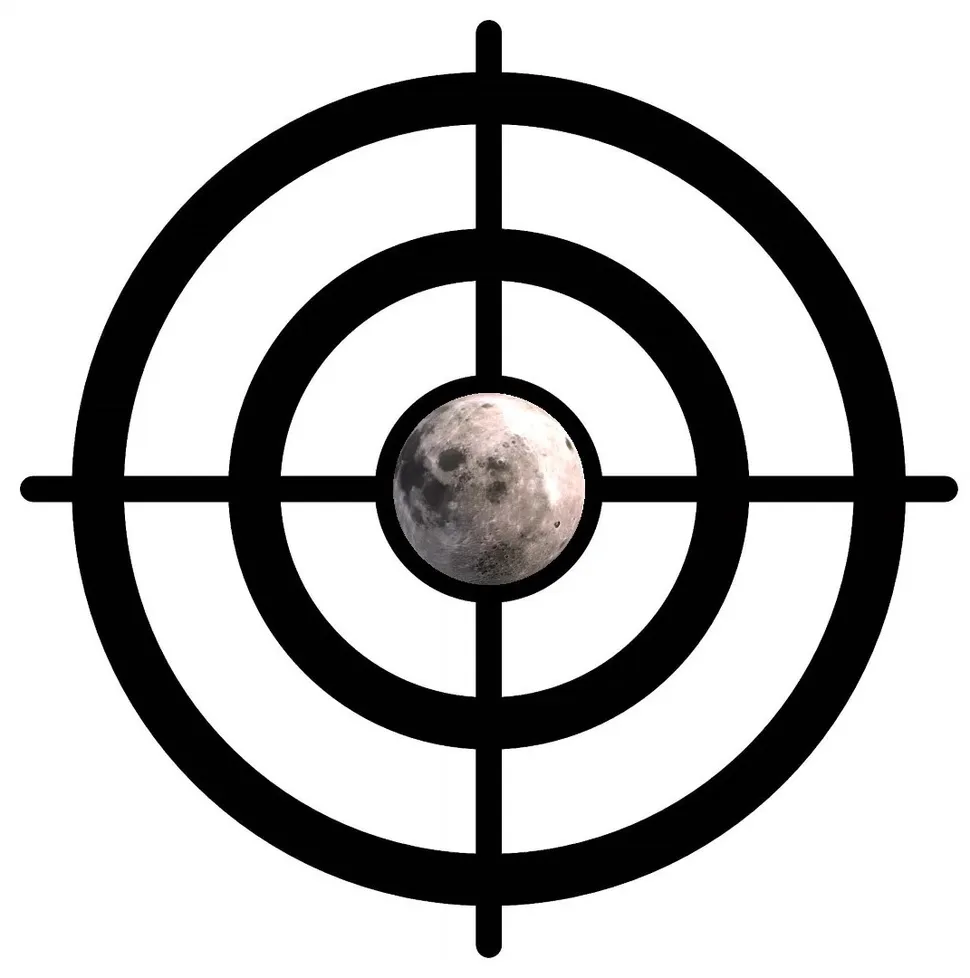 PEOPLE
NASA Human Spaceflight Directorate Completes Reorganization
The NASA directorate responsible for human spaceflight efforts has completed a long-anticipated internal reorganization intended to better align activities ranging from the International Space Station to Artemis.
At a Sept. 16 Washington Space Business Roundtable webinar, Kathy Lueders, who took over as NASA associate administrator for human exploration and operations three months ago, said that NASA Associate Administrator Steve Jurczyk formally approved a reorganization of her mission directorate the previous day.
Read more at: Spacenews

VARIOUS
As The Possibility Of Going To Space Grows, U.S. Astronauts Still Don't Know How They Get Picked To Fly
Like its overachieving predecessors, full of doctorates and service medals, the newest class of NASA astronauts has its share of decorated military officers and esteemed scientists — even a Navy SEAL who got his medical degree from Harvard. Previous classes may have had John Glenn, Neil Armstrong and Sally Ride. But the class of 2020 has Jonny Kim, who "could kill you and bring you back to life. And do it in space," as Sen. Ted Cruz (R-Tex.) said earlier this year at a graduation ceremony.
Read more at: Washingtonpost

The First Commercial Airlock Is Heading To The International Space Station Later This Year
Later this year, SpaceX's Falcon 9 rocket will take off from central Florida, carrying a large metal cup destined to be attached to the outside of the International Space Station. The hardware is a first-of-its-kind commercial airlock, designed to get payloads and other materials from inside the pressurized space station out into the vacuum of space.
The airlock is the product of aerospace company Nanoracks, which helps private customers get access to space.
Read more at: Verge

NASA To Film An Estée Lauder Ad In Space As The ISS Opens For Business
LAST year, NASA declared the International Space Station open for business. Although firms could already do research on the ISS under contract with NASA, the agency hoped to stimulate pure commerce, including the manufacture of biotech and the development of on-orbit industries that could support NASA's deep space exploration goals – not to mention bringing in some cash.
Read more at: Newscientist

Frank White Says That There Needs To Be More International Collaboration In The Space Sector
Space-exploration is not merely a scientific expedition. It is of immense significance as it has the potential to remind humankind of what it has forgotten. The fact that Earth in the larger universe, is a very tiny planet.
Our social divisions and hierarchies really do not hold much meaning when we consider the larger challenges that we collectively face as a species. The choices that we make today are going to impact the future generation, and our descendants would have to live with the consequences of our decisions.
Read more at: Modern diplomacy

Space: It's Cold. It's Boring. It's Not Our Concern.
The news that some rank gas on Venus is a strong (though not conclusive) indicator of microbial life outside our planet has been greeted with much enthusiasm. The truth, perhaps, is really out there, albeit far smaller and less intelligent than X-Files promised.
It is also, I suggest, none of our business. The contents of the cold, empty darkness beyond Earth's orbit are not really our concern. Space is not for humans, and we should leave it alone.
Read more at: Week

Space Business: Speculative Territory
Election day in the US is just seven weeks away. Space is not the top issue! Still, changes at the White House are the rare moments that can shift the slow-grinding gears of the US space program. Quartz spoke to Casey Dreier, the senior space policy adviser at the Planetary Society, about what's on the horizon for US space policy. This interview has been condensed and edited for clarity.
Read more at: QZ