TOP NEWS
NASA And US Space Force Team Up For Planetary Defense, Moon Trips And More
NASA and the United States Space Force are banding together for the future of human spaceflight.
As the agency moves forward with its Artemis program, which aims to return humans to the lunar surface by 2024, NASA is also working on its relationship with the newly-minted Space Force, which was formed Dec. 2019. Today (Sept. 22), NASA Administrator Jim Bridenstine and U.S. Space Force Chief of Space Operations Gen. John "Jay" Raymond announced a memorandum of understanding (MOU) between NASA and the U.S. Space Force.
Read more at: Space.com

NASA Lays Out $28 Billion Plan To Return Astronauts To The Moon In 2024
NASA officials released a nearly five-year, $28 billion plan Monday to return astronauts to the surface of the moon before the end of 2024, but the agency's administrator said the "aggressive" timeline set by the Trump administration last year hinges on Congress approving $3.2 billion in the next few months to kick-start development of new human-rated lunar landers.
The plan unveiled Monday contained few new details not previously disclosed by NASA.
Read more at: Spaceflight Now

NASA Has Narrowed The Source Of An Elusive Leak On The Space Station To 2 Russian Modules — One Of Which Provides Crucial Life Support
The International Space Station has been leaking for more than a year.
While the station is perpetually losing some air, officials first noticed an increase in that airflow last September. At the time the leak wasn't major, but this summer they saw an uptick in that already higher-than-usual rate.
So in late August, the three crew members aboard the station — the NASA astronaut Chris Cassidy and the Roscosmos cosmonauts Anatoly Ivanishin and Ivan Vagner — hunkered down in one module of the station and sealed off the others. After closing the hatches, they conducted leak tests on each section.
Read more at: Business Insider
NEW SPACE/COMMERCIAL
Blue Origin Considers Entering Commercial Space Station Business
Commercial spaceflight company Blue Origin is considering development of commercial space stations, with NASA as a potential early customer.
Blue Origin posted a job opening Sept. 18 for am "Orbital Habitat Formulation Lead" at its headquarters in the Seattle suburb of Kent, Washington. That individual will be charged with leading the company's development of commercial space stations in low Earth orbit as a new product line.
Read more at: Spacenews

Azure Orbital Launches Microsoft Into Cloud-Based Space Race With Amazon
Call it the Clash of the Cloud Titans: Today Microsoft is taking the wraps off Azure Orbital, a cloud-based satellite data processing platform that competes with Amazon Web Services' Ground Station offering.
The launch of Azure Orbital, timed for this week's Microsoft Ignite conference for developers, can be taken as another sign that the final frontier is the next frontier for cloud computing.
Read more at: Geekwire

Why Now Is The Most Exciting Time In Space In 50 Years
The essential parts of an economy are intertwined by their very nature. There's no point in having a food market if there are no farmers to supply food. But there's no point in growing food until there are markets where you can sell it. And what is the right moment to go into the "food transportation" business, carting the freshly harvested produce from the field to the store? We've seen this in our own era: What was the point in creating high-speed internet service if there was no content online that required such speeds? Why bother creating YouTube if no one has the bandwidth to watch and upload videos easily?
Read more at: Fastcompany

Western Space Teaming With International Partners To Develop Deep Space Missions
During a virtual event on Wednesday afternoon, Western University's Institute for Earth and Space Exploration (Western Space) signed a Memorandum of Understanding (MOU) with the MILO Institute, to develop deep space missions.
The MILO Institute is a non-profit research collaborative led by Arizona State University, with support from Lockheed Martin and GEOshare, a subsidiary of Lockheed Martin.
In signing this MOU, Western Space and the MILO Institute will work together to develop low-cost space missions.
Read more at: ctvnews
Axiom Finalizing Agreements For Private Astronaut Mission To Space Station
The chief executive of Axiom Space says agreements with NASA, SpaceX, and fare-paying passengers should be finalized in the coming weeks for the launch of the first all-private crew to the International Space Station in October 2021, and former NASA astronaut Michael Lopez-Alegria is set to command the mission.
The roughly 10-day flight will be the first mission into Earth orbit to carry only private astronauts, without crew members from a government space agency. Axiom, a Houston-based company, announced the privately-funded mission in March.
Read more at: Spaceflight Now
SPACE HAZARDS & STM
Astronauts Take Shelter As Space Station Dodges Orbital Junk
The International Space Station just dodged a fast-moving hunk of orbiting junk.
Controllers maneuvered the station away from a potential collision with a piece of debris today (Sept. 22) at 5:19 p.m. EDT (2119 GMT). They did so by firing the thrusters on a Russian Progress cargo spacecraft that's docked to the orbiting lab's Zvezda service module, NASA officials said in an update today.
Read more at: Space.com
U.S. Space Command Announces Improvements In Space Debris Tracking
U.S. Space Command starting Sept. 24 is providing more precise data about the location and potential interaction between objects in space, which could help predict collisions involving space junk, officials told SpaceNews.
The 18th Space Control Squadron at Vandenberg Air Force Base, California, is now providing "more meaningful" data on approximately 25,000 space objects tracked by the U.S. military, the squadron commander Lt. Col. Justin Sorice, said Sept. 24.
Read more at: Spacenews

SIA Calls for Space Traffic Rules ASAP
The Satellite Industry Association today released recommendations for the rapid stand-up of a new legal framework to help prevent satellites from crashing into each other, including an open catalog of commercial satellite tracking data.
The rapidly growing numbers of satellites, especially in Low Earth Orbit (up to about 2,000 kilometers above Earth) mean, SIA argues, that it is past time for the creation of a legal regime for managing space traffic by the US government.
Read more at: Breaking defense

Earth May Get A New Minimoon — But It May Just Be 1960s Space Junk
Every once in a while, orbital trajectories and fate's gravity conspire to let Earth briefly adopt a miniature moon to join us for a few measures of our planet's constant dance around the sun.
Scientists rarely get to watch the process in action, but now they think they've spotted something that will slip into Earth's orbit later this year and spend about six months as a minimoon.
Read more at: Space.com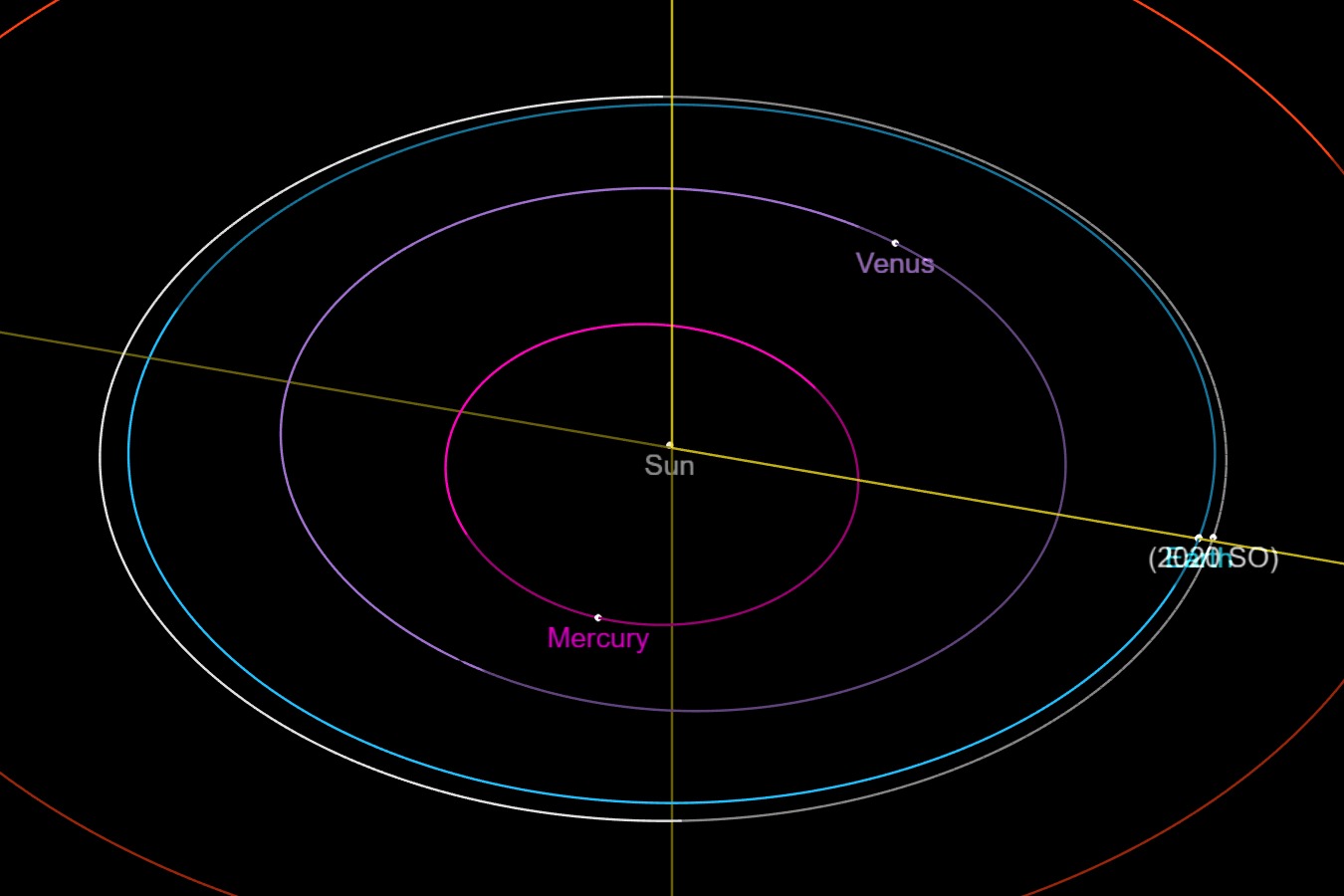 Space Junk
Outer space is crowded. Satellites, pieces of rocket, and stuff that astronauts left behind, such as cameras and poop, are just floating around. This space junk can pose a threat to our communication systems.
In this episode we talk with Lisa Ruth Rand, a fellow at the Science History Institute, about her upcoming book on space junk.
Read more at: Science history

The Elusive Peril of Space Junk
For decades, the International Space Station has been hovering over Earth, in an orbit somewhere between two hundred and three hundred miles above sea level. Its massive rectilinear structure, resembling an Eisenhower-era TV antenna, contains hundreds of thousands of solar cells and a series of pressurized modules that can support life and equipment, all of it weighing close to a million pounds. Since 2000, people have been living on the station, in an area comparable to a six-bedroom house: humanity's most expensive real estate. The station is also the fastest structure a person can live in. It orbits the planet at more than seventeen thousand miles an hour, many times faster than the Earth's rotation. A day on the station, from sunrise to sunrise, lasts just ninety minutes.
Read more at: Newyorker

Safety in the Space Frontier: Do We Need a Traffic Cop?
The space surrounding Earth is becoming a crowded place. More and more satellites and spacecraft launch into it on a recurring basis and leave ever-growing troves of hazardous floating debris—i.e., "space junk." Managing all of this congestion and protecting space vehicles from colliding with the debris or with each other will require an unprecedented new level of space traffic management, according to a newly published, Congressionally chartered report by the National Academy of Public Administration. The report calls on Congress to fund a multiagency U.S. government effort to meet the challenge.
Read more at: clearancejobs

Moving the Space Sustainability Needle? Assessing the new NASA Orbital Debris Mitigation Standard Practices
In December 2019, after months of interagency deliberation, NASA released an updated version of the U.S Government Orbital Debris Mitigation Standard Practices (ODMSP). The last version had been promulgated in 2001, in an era before the 2007 Chinese ASAT test or the 2009 collision of Iridium 33 and Cosmos 2251. It was a time where commercial utilization of space was predominately in the geosynchronous region, save for the newly revived Iridium business that leveraged its constellations of 66 satellites or a small number of geospatial platforms prior to the 2003 U.S. remote sensing policy that would open the "aperture" to new space-based remote sensing businesses. It was also a time where only about 40 countries had experience operating satellites, half as many as today.
Read more at: Astroscale

Radiation Exposure On The Moon Is Nearly Three Times That On The ISS
Astronauts on the moon would face nearly three times more radiation exposure than those aboard the International Space Station, which could make long-term missions riskier than thought.
"Once you've survived being on the moon and come back to Earth, radiation damage is what stays with you for the rest of your life and that's why this is a critical measurement," says Robert Wimmer-Schweingruber at the University of Kiel in Germany.
Read more at: Newscientist

Can Space Diplomacy Bring Order To The Final Frontier?
It might seem there are enough problems down here on earth to be getting on with. But what happens up there, where the atmosphere thins and the vacuum of space begins, affects you and me.
That's because the thousands of satellites that orbit the earth shape our lives.
Any disruption to those satellites – through conflict or misunderstanding – could have a devastating impact on millions of people. And that's why British diplomats are trying to see if new international rules can be agreed to keep the peace in the heavens above.
Read more at: BBC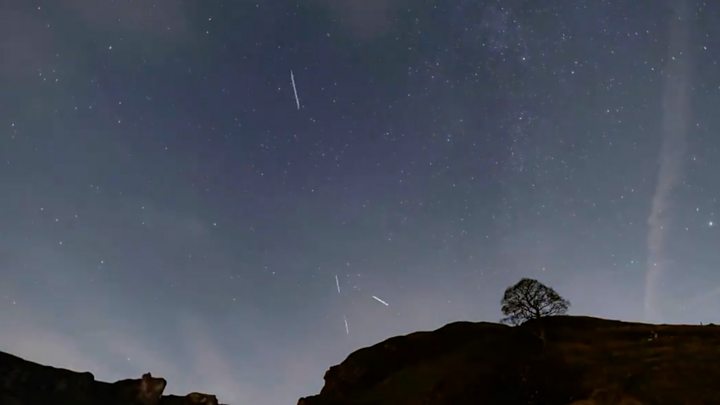 SCIENCE & TECHNOLOGY
Safe, Extra Long-Life Nuclear Batteries Could Soon Be A Reality
THE VOYAGER probes blasted off in 1977, beginning what would prove to be the longest journeys ever taken by objects from Earth. The two spacecraft have now left the solar system and Voyager 2 is sending back measurements of interstellar space. As achievements go, it ranks among humanity's most profound. But a crucial aspect of that success is seldom celebrated: those probes sure do have good batteries.
Read more at: Newscientist

Startup Skyroot Aerospace Unveils India's First Privately Developed Cryogenic Rocket Engine
On the occasion of the birth anniversary of Prof. Satish Dhawan, a pioneer who spearheaded ISRO's efforts as the organization's second Chairman, an Indian space startup has unveiled their indigenously developed cryogenic engine Dhawan-I. This cryogenic engine is meant to fuel the upper stage of their rocket Vikram-II.
The company, Skyroot Aerospace has already tested a solid-fueled engine, but the cryogenic engine is even more significant because of the extreme complexity in the technology and the handling of its fuels.
Read more at: DNAIndia

NASA Found Another Way Into Nuclear Fusion
NASA has unlocked nuclear fusion on a tiny scale, with a phenomenon called lattice confinement fusion that takes place in the narrow channels between atoms. In the reaction, the common nuclear fuel deuterium gets trapped in the "empty" atomic space in a solid metal. What results is a Goldilocks effect that's neither supercooled nor superheated, but where atoms reach fusion-level energy.
Read more at: Popular mechanics

NASA's New $23 Million Space Toilet Is Ready For Launch
NASA is launching a new space toilet to the International Space Station next week for astronauts to test out before it's used on future missions to the moon or Mars.
The $23 million toilet system, known as the Universal Waste Management System (UWMS), is 65% smaller and 40% lighter than the toilet currently in use on the space station, and can support larger crews. The toilet will launch to the space station aboard a Northrop Grumman Cygnus cargo capsule on Sept. 29, as part of a routine resupply mission.
Read more at: Space.com

Hyimpulse Hybrid Rocket Motor Roars To Life For The First Time
Launch startup HyImpulse successfully tested its 16,800-pounds-force hybrid rocket motor this month at German space agency DLR's Lampoldshausen facility.
Headquartered in Neuenstadt am Kocher, Germany, HyImpulse is developing its three-stage SL1 launch vehicle designed to carry payloads of up to 500 kilogram to Sun-synchronous orbit. The light-lift launch vehicle will be powered by 12 identical 16,800-pounds-force hybrid rocket motors — eight on its first stage, and four on its second stage — plus four smaller versions of the engines powering its third stage.
Read more at: Spacenews
SPACE POLICY
Western Australia Space Tracking Station To Cut Ties With China
China will lose access to a strategic space tracking station in Western Australia when its contract expires, the facility's owners said, a decision that cuts into Beijing's expanding space exploration and navigational capabilities in the Pacific region.
The Swedish Space Corporation (SSC) has had a contract allowing Beijing access to the satellite antenna at the ground station since at least 2011. It is located next to an SSC satellite station primarily used by the United States and its agencies, including Nasa.
Read more at: Guardian

New Study Looks At Space Power Competition Through China's Lens
A new study by the U.S. Air Force's university think tank confirms the widely held view that China's anti-satellite weapons pose a national security threat to the United States. But the study also highlights China's use of soft power and diplomacy as potentially powerful weapons that could undermine the United States.
"China's Space Narrative" released Sept. 17, was a joint project by the U.S. Air Force Air University's China Aerospace Studies Institute and the CNA nonprofit research center.
Read more at: Spacenews

NASA Signs Agreement With Italy To Cooperate On Artemis
Italy is the latest country to sign an agreement to cooperate with NASA on the Artemis human lunar exploration program, although the details of Italy's participation have yet to be worked out.
In a Sept. 25 ceremony held by videoconference, NASA Administrator Jim Bridenstine and Riccardo Fraccaro, undersecretary to Italian Prime Minister Giuseppe Conte with responsibility for space, signed a joint declaration of intent to cooperate on Artemis.
Read more at: Spacenews

Op-Ed | Celestial Property Rights: How We Can Achieve A New, Commerce-Fueled Space Age
The United States is on the verge of a new space age. Despite civil unrest and the continuing pandemic, the future for space exploration and development looks bright. Provided we successfully navigate the legal and economic challenges, the benefits for humanity can be enormous.
Both the public and private sectors recently made bold moves. NASA announced the Artemis Accords, a series of agreements with other spacefaring nations to create shared procedures and standards for future space missions.
Read more at: Spacenews

NASA Chief Warns US Congress About Chinese Space Station
Nasa chief Jim Bridenstine told lawmakers on Wednesday it was crucial for the US to maintain a presence in Earth's orbit after the International Space Station is decommissioned so that China does not gain a strategic advantage.
The first parts of the ISS were launched in 1998 and it has been continuously lived in since 2000.
Read more at: SCMP


German Military Opens New Space Operations Center
The German military on Monday officially opened its first 'Air and Space Operations Center,' a nod to the growing importance of satellites for the country's national security.
The center, located in the western town of Uedem, has a staff of 50 that's planned to triple over the next decade. They will focus on monitoring potential threats posed by space junk to satellites or people on the ground.
Read more at: ABCnews

Hyten: Space Force Has A Limited Time Window To Define Its Future
Congress gave the U.S. Space Force a lot of elbow room to decide how it wants to organize itself as a new military branch. But if Space Force leaders take too long to deliver concrete plans, Congress will step in and do it for them, the vice chairman of the Joint Chiefs of Staff Gen. John Hyten said.
Hyten, the U.S. military's second highest-ranking officer, spent most of his career in space operations and strongly advocated for the establishment of a Space Force as a separate military service.
Read more at: Spacenews

NGA Building 'Huge Appetite' For Commercial Geoint
U.S. military and homeland security organizations rely on the National Geospatial Intelligence Agency (NGA) for critical data that commanders use to make decisions on the battlefield or in domestic emergencies.
Amid a surge of commercial sources of geospatial intelligence and data services, NGA is pivoting from its traditional reliance on government-owned data and is moving to take advantage of private sector capabilities, says David Gauthier, director of NGA's commercial and business operations group.
Read more at: Spacenews

LAUNCHES
China Launches New Satellite To Monitor Ocean Environment
China on Monday sent a new ocean-monitoring satellite into orbit from the Jiuquan Satellite Launch Center in northwest China.
A Long March-4B rocket carrying the Haiyang-2C (HY-2C) satellite took off at 1:40 p.m. (Beijing Time), according to the launch center. The HY-2C, the country's third ocean dynamic environment satellite, can provide all-weather and round-the-clock observation of wave height, sea surface height, wind and temperature.
Onboard equipment enables the new satellite to provide information on the identification of vessels, and to receive, store and transmit buoy measurement data in China's offshore and other marine areas.
Read more at: Xinhuanet

Launch Of Russia's Soyuz-ST Rocket With UAE Satellites Postponed Until November – Source
The launch of Russia's Soyuz-ST rocket with UAE's Falcon Eye 2 satellite from the Kourou launch facility in French Guiana, scheduled for October, is postponed until early November, a rocket and space industry source told TASS.
"The upcoming launch of the Soyuz-ST carrier rocket has been postponed until November 3," the source said without elaborating on reasons behind the move.
Read more at: TASS

Soyuz Rockets To Put In Space Oneweb Satellites In 2020-2022
The first launch of the OneWeb communications satellites from the Vostochny spaceport is scheduled for December 2020, the statement by the press service of Arianespace made public on Monday said.
"The next Soyuz launch for OneWeb is targeted as soon as December 2020," the statement reads. The launch will take place at the Vostochny spaceport with 36 satellites aboard.
Read more at: TASS

Blue Origin Scrubs New Shepard Rocket Launch Due To Power Glitch
Blue Origin called off the planned launch of its New Shepard rocket from West Texas today (Sept. 24), citing a power glitch.
The reusable New Shepard rocket and capsule were originally scheduled to lift off on an uncrewed test flight from the company's West Texas launch facility at 10 a.m. CDT (11 a.m. EDT; 1500 GMT). About an hour before liftoff, Blue Origin delayed the launch by 100 minutes "to allow for the cloud cover to clear in West Texas," the company tweeted this morning.
Read more at: Space.com

Rocket Lab Gears Up For 1st Launch From US Soil
Rocket Lab is nearly ready to launch its first mission from American soil.The California-based company, which has launched 14 missions to date from its New Zealand site, just wrapped up a "wet dress rehearsal" at its Launch Complex 2 (LC-2), at the Mid-Atlantic Regional Spaceport in Wallops Island, Virginia.
During the exercise, a Rocket Lab Electron booster was rolled out to the newly built pad, raised vertical and fueled. Mission managers then took a simulated countdown all the way to 0, to verify that all procedures will work as planned on launch day.
Read more at: Space.com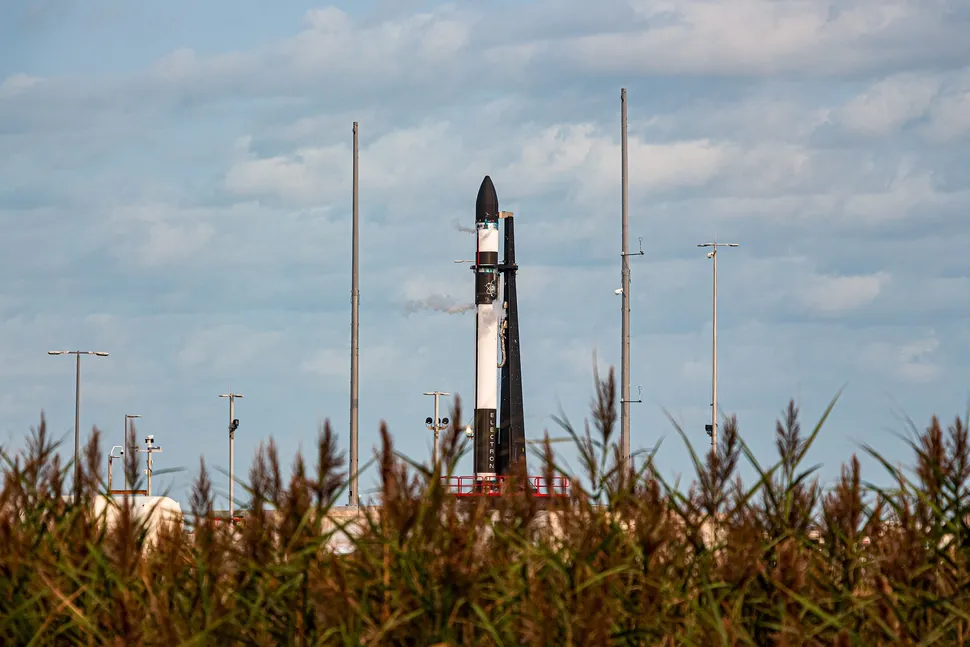 VARIOUS
ULA Steps Up Scrutiny Of Supplier Ownership
ULA has hired an outside firm to "tunnel through" its supply chain every quarter to ensure none of its suppliers is owned by China, said Tory Bruno, ULA's president and CEO. To gain access to US intellectual property despite being a potential adversary, China uses shell companies and other methods to "infiltrate" US technology companies "without being detected", Bruno explained.
While developing its new Vulcan Centaur launch vehicle, ULA realised "almost by accident" that Germany-based Kuka, which supplied tooling software, had been purchased by Chinese company Midea Group.
Read more at: janes

8 Reasons Why NASA's $28 Billion Moon Return Is The Bargain Of The Century
NASA yesterday revealed that its forthcoming Artemis missions to the Moon—including crewed landings on the lunar surface—will cost around $28 billion.
Think that's a lot of money for a NASA moon mission? Shouldn't that money be spent on something else? Why is it so expensive?
"Pushing the boundaries of space exploration, science and technology once again, America is on the verge of exploring more of the Moon than ever before," said Jim Bridenstine, NASA administrator, in a new NASA document on the Artemis missions published this week.
Read more at: Forbes

Russian Space Agency Unseals Ambitious Soviet Plans to Build Moon Bases in the 1970s
The Russian space agency has released a trove of information on the Soviet lunar programme, with the release, dedicated to the 50th anniversary of the success of the Luna 16 robotic probe's soil-gathering mission, featuring never-before-seen documents, illustrations, photos, schematics and video footage.
Among the nearly four dozen documents released is an ambitious plan to establish the first manned base on the Moon. The creation of the eight-tonne facility, designed to accommodate up to three cosmonauts for a period of 20 days, was approved by Yuri Mozzhorin, the legendary director of the Moscow-based TSNIIMash rocket and spacecraft design and research bureau.
Read more at: Sputnik news

It's Time to Rethink Who's Best Suited for Space Travel
In 1961, a college student named David Myers traveled from Washington, DC, to the US Naval School of Aviation Medicine in Florida to take part in a new experiment. "I had a very limited understanding of what I was getting myself into," Myers told me recently over email. "So I was extremely curious and mildly excited that first day."
Myers was one of 11 men specifically recruited by Dr. Ashton Graybiel to help test the feasibility of human spaceflight, at a time when nobody knew whether the human body could withstand a trip beyond our atmosphere.
Read more at: Wired

The Birthplace Of The Space Age Isn't Where You Think
One thing is clear: No one is going ballooning today.
It is 6 a.m. on a recent Friday. I am standing amid a few dozen folks shivering in the early morning chill at a highway rest stop in the Black Hills, just west of Rapid City, South Dakota. Our heads are all tilted upward, our eyes squinting to keep sight of a tiny black dot—a small helium balloon released a few moments ago by Mark West, a tall, silver-haired fellow whose usual easy smile has turned to a tight-lipped frown.
Read more at: National Geographic