TOP NEWS
Astronauts Finally Find Location of Elusive Leak on The International Space Station
On Monday night, NASA flight controllers woke the three men living on the International Space Station. A small air leak seemed to have grown quickly, and ground control wanted to find it fast.
NASA and Roscosmos, Russia's space agency, had already narrowed down the likely location of the leak to several modules on the station's Russian side.
Read more at: Sciencealert

Stunning Images From Hubble, Chandra, And More Reveal Value Of Space Telescope Teamwork
What do you get when you put a space telescope to work with another space telescope or two? Amazing compilation images of our universe.
NASA recently highlighted some collaborations between its Chandra X-ray Observatory and other telescopes, particularly the Hubble Space Telescope, showing what sorts of images can be produced when you look at the same object in different wavelengths of light.
Read more at: Space.com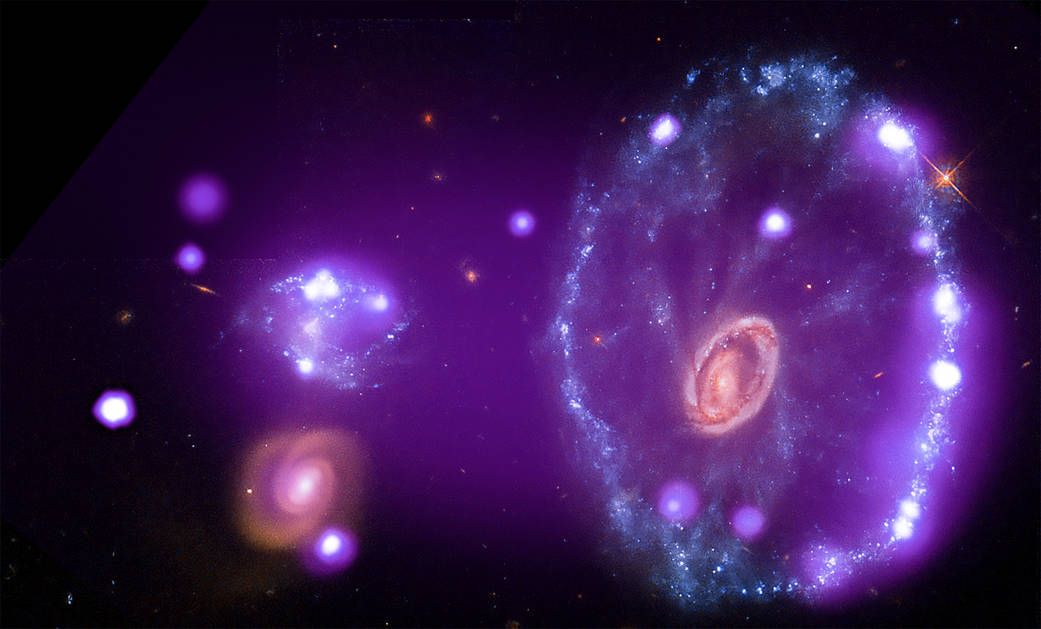 NEW SPACE/COMMERCIAL
Rocket Factory Augsburg Signs Agreement With Andøya Space For Maiden Flight
Rocket Factory Augsburg AG (RFA), a participation of space technology company OHB SE, will be establishing a launch site for a micro launcher together with Norwegian company Andøya Space. The two partners have now signed a letter of intent to this effect. The site is to provide launch services for small satellites from 2022.
"This partnership is of key importance as it will enable RFA and Andøya Space to launch the first satellite from continental Europe on a European launch vehicle," said Dr. Stefan Brieschenk, Chief Operation Officer of RFA.
Read more at: OHB

Startup Street: Agnikul Cosmos Partners With Alaska Aerospace To Test Launch Its Agnibaan
Chennai based AgniKul Cosmos has partnered with Alaska Aerospace Corporation to test launch its Agnibaan launch vehicle from the Pacific Spaceport Complex, Alaska on Kodiak Island in the United States. The vision is to provide a rapid, agile and low-cost access to space.
To know more on this and the road ahead, CNBC-TV18 spoke to Moin SPM, Co-Founder and COO of AgniKul.
Read more at: CNBCTV18

NASA Safety Panel Wonders If Boeing Can Meet Starliner Schedule
NASA's Aerospace Safety Advisory Panel (ASAP) is wondering if Boeing will be able to meet the current schedule for Starliner flights. Boeing plans to refly its Orbital Flight Test in December, one year after the first attempt suffered a number of anomalies, followed by a test flight with a crew next June. ASAP wonders if Boeing will be ready. In addition to the 80 recommendations of a Boeing-NASA independent review team, ASAP said Boeing itself identified another 31 and "other issues" have arisen since. ASAP also wants NASA to formalize a lessons learned process that crosses program boundaries and involves not just NASA, but the broader community.
Read more at: Spacepolicy online

How SpaceX, Virgin Galactic, Blue Origin And Others Compete In The Growing Space Tourism Market
There's an emerging industry thought to be only science fiction not too long ago that's close to becoming a reality: space tourism.
And a handful of companies – including one publicly traded name – are competing neck and neck to be leaders in the emerging market.
But what space tourism entails, and how much it costs per person, varies greatly depending on a company's technological capabilities.
Read more at: CNBC
SPACE HAZARDS & STM
18 SPCS Now Predicts Debris-On-Debris Collisions In Space, Enhancing Space Domain Awareness For All
For the first time, the Combined Force Space Component Command's 18th Space Control Squadron began publically sharing data for debris-on-debris conjunction predictions via www.Space-Track.org, Sept. 24.
Previously, the 18 SPCS only released debris-on-active satellite conjunction prediction data publically due to limited conjunction screening and reporting capacity.
Through a project titled Reduction of Conjunction Assessment Processing (ReCAP), 18 SPCS personnel reduced the daily number of legacy low to no-risk early conjunction reporting to satellite owners and operators by more than 30 percent. Additionally, the 18 SPCS increased the total number of objects screened daily by more than 350 percent.
NOTE: The 18 SPCS was the 2019 IAASS Joseph P. Loftus Space Sustainability Award Winner
Read more at: Vandenberg

UN Space Chief Calls For Mass Action To Save Earth And Cosmos
The director of the UN Office for Outer Space Affairs has called for renewed collective action to protect space for future generations and tackle the climate emergency and other global challenges.
Simonetta Di Pippo addressed an online seminar on Monday as part of the annual Autumn Conference of the European Space Policy Institute.
Read more at: National

Solar Storms Could Be More Extreme If They 'Slipstream' Behind Each Other
Modeling of an extreme space weather event that narrowly missed Earth in 2012 shows it could have been even worse if paired with another event.
The findings suggest space weather predictions should be updated to include how close events enhance one another.
Read more at: Phys.org

Op-Ed | Social Distancing, Self-Isolation, And … Space Debris?
The pandemic of 2020 has brought great loss and suffering, assuredly impacting every human life on the planet in one way or another. While a number of countries appeared to have the virus under control, we are now seeing second surges of cases and can expect to realize the full impact of COVID-19 for many years to come.
To learn and grow from this, we must continue to question and study the factors that made the virus so deadly and difficult to contain. In addition to better preparing us for the next pandemic, or teaching us how to prevent it altogether, this reflection also reveals lessons we can apply to other issues we face as a collective society.
Read more at: Spacenews

First Physics-Based Method For Predicting Large Solar Flares
Solar flares emit sudden, strong bursts of electromagnetic radiation from the Sun's surface and its atmosphere, and eject plasma and energetic particles into inter-planetary space. Since large solar flares can cause severe space weather disturbances affecting Earth, to mitigate their impact their occurrence needs to be predicted. However, as the onset mechanism of solar flares is unclear, most flare prediction methods so far have relied on empirical methods.
Read more at: innovations-report

SCIENCE & TECHNOLOGY
Better Interior Design Might Keep Astronauts Healthier And Happier In Deep Space
When it comes to building the interior of a spacecraft, engineers often prioritize function over aesthetics, focusing on materials and hardware that are both safe and effective for executing the vehicle's intended mission. But some scientists say it's time to consider another crucial factor when designing a spacecraft's insides: how it will affect the behavior of the passengers?
For astronauts traveling vast distances — perhaps on a trip to Mars — the design of a spacecraft's interior could be a critical tool for keeping people happy and healthy during the journey.
Read more at: Verge

These Futuristic Chinese Space Denial Weapons Can Disable Or Destroy Opposing Satellites
China has made great advancements in future weapons systems, many of which suggest that the Asian giant is planning a lethal battle against its adversaries, especially when it comes to space denial and disabling or destroying satellites.
From directed energy weapons (DEW) to electromagnetic pulses (EMP) and mobile pulse generators, China has a plethora of options to choose from, most of which are difficult to get information on.
Read more at: Print

Physicists Build Circuit That Generates Clean, Limitless Power From Graphene
A team of University of Arkansas physicists has successfully developed a circuit capable of capturing graphene's thermal motion and converting it into an electrical current.
"An energy-harvesting circuit based on graphene could be incorporated into a chip to provide clean, limitless, low-voltage power for small devices or sensors," said Paul Thibado, professor of physics and lead researcher in the discovery.
Read more at: Phys.org

One Small Hop For Man? Japan Shoots For Jumping Craft Fueled By Moon Water
The Japan Aerospace Exploration Agency (JAXA) said Monday it aims to engage in lunar exploration from around the mid-2030s, using hydrogen generated from water extracted from the Moon's ice deposits as fuel.
Using the water-derived fuel is expected to cut costs compared with transporting fuel from Earth. While liquid water does not exist on the moon's surface, past research suggests there may be ice in a crater near the lunar south pole, which has never been exposed to sunlight.
Japan plans to work with the United States in building a lunar orbit space station, called Gateway, in the 2020s and constructing by around 2035 a fuel factory at the lunar south pole.
Read more at: Japantimes

SPACE POLICY
'Space Activities Bill Reflects Years Of Research … It Will Bring Clarity And Synergy To Both Indian And Foreign Companies'
With the advent of private players in India's space arena, the absence of domestic space legislation is felt more strongly than ever before. Preeti Biswas speaks to V Balakista Reddy, head, Centre for Aerospace and Defence Laws, Nalsar University of Law on the Space Activities Bill.
As someone who has worked on India's draft space legislation in association with Isro, what are your insights into the Space Activities Bill now in the final stages?
Very interestingly, in the early 90s the Indian space programme shifted its emphasis from a scientific/ technology phase to a commercial/ business phase.
Read more at: Times of India

SPACE DEFENSE
AFRL's Big Ambitions For Lunar Patrol Satellite
The Air Force Research Lab (AFRL) has revealed first details about its groundbreaking effort to build an experimental satellite for monitoring lunar-faring spacecraft — including its possible Lagrange point orbit and plans for a kick off industry day this coming summer.
The Cislunar Highway Patrol Satellite (CHPS) would be the first space domain awareness (SDA) to focus on cislunar space, the vast region between the Earth's outer orbit and the Moon's.
Read more at: Breakingdefense

US Military Eyes Nuclear Thermal Rocket For Missions In Earth-Moon Space
The U.S. military aims to get a nuclear thermal rocket up and running, to boost its ability to monitor the goings-on in Earth-moon space.
The Defense Advanced Research Projects Agency (DARPA) just awarded a $14 million task order to Gryphon Technologies, a company in Washington, D.C., that provides engineering and technical solutions to national security organizations.
Read more at: Space.com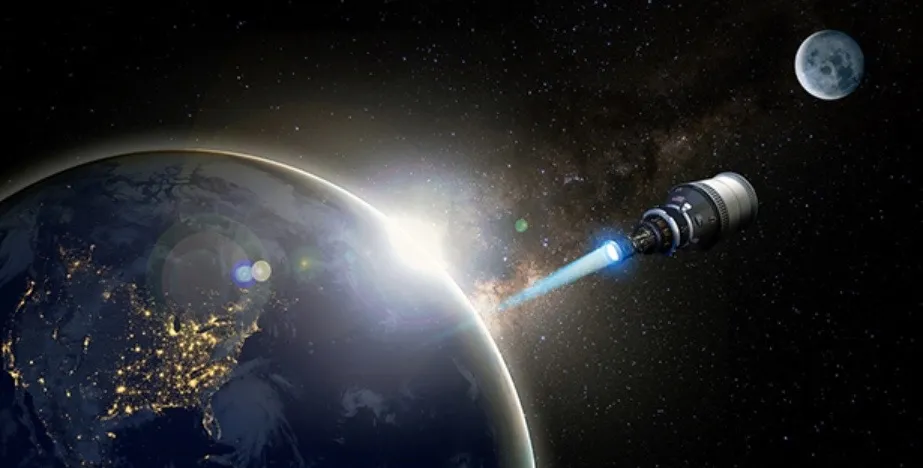 LAUNCHES
Secretive Chinese Launch Sends Two Remote Sensing Satellites Into Orbit
China added to its Earth observation capabilities with the clandestine launch of two satellites from Taiyuan late Saturday.
The unexpected launch of a Long March 4B rocket carrying satellites HJ-2A (Huanjing-2A) and HJ-2B took place at 11:23 p.m. Eastern Saturday. While Chinese launches are rarely publicly announced ahead of time, the publishing of airspace closures usually provides a few days of notice. No notices were apparently issued ahead of the launch.
Read more at: Spacenews

US Spy Satellite Launch Aborted In Final Seconds Again
The launch of a U.S. spy satellite atop a powerful Delta IV Heavy rocket was called off in the final seconds late last night (Sept. 30), mirroring the outcome of an attempt a month ago.
The Delta IV Heavy, which is built by the United Launch Alliance (ULA), was scheduled to loft the clandestine NROL-44 satellite at 11:54 p.m. EDT last night (0354 GMT on Oct. 1) from Florida's Cape Canaveral Air Force Station. Seven seconds before the planned launch, however, the countdown came to a halt.
Read more at: Space.com

China Is Building A New Rocket To Fly Its Astronauts On The Moon
China has revealed that it is working on a new rocket that could send astronauts to land on the moon.
The new launch vehicle was unveiled at the 2020 China Space Conference in Fuzhou, east China on Sept. 18. The new launcher is designed to send a 27.6 ton (25 metric ton) spacecraft into trans-lunar injection. Mass at liftoff will be about 4.85 million lbs. (2,200 metric tons), nearly triple that of China's current largest rocket, the Long March 5.
Read more at: Space.com

Antares Launches Cygnus Cargo Spacecraft To Space Station
A Northrop Grumman Cygnus cargo spacecraft is on its way to the International Space Station after a successful launch on the company's Antares rocket Oct. 2.
The Antares 230+ rocket lifted off from the Mid-Atlantic Regional Spaceport on Wallops Island, Virginia, at 9:16 p.m. Eastern. The NG-14 Cygnus spacecraft separated from the rocket's upper stage about nine minutes later.
Read more at: Spacenews

Crew-1 Launch Now On October 31 — 20th Anniversary Of The First ISS Crew
NASA has decided to wait another week to launch SpaceX's first operational Crew Dragon mission, Crew-1, to the International Space Station (ISS). Originally scheduled for October 23, it now will launch on October 31 at 2:40 am ET. October 31 not only is Halloween, but the 20th anniversary of the launch of the first ISS crew. The space station has been permanently occupied with international crews rotating on roughly 4-6 month schedules ever since.
Read more at: Spacepolicy online

PEOPLE
Commercial Spaceflight Federation Welcomes New Board Leadership
The Commercial Spaceflight Federation (CSF) elected new Board Leadership and Officers at its bi-annual Board of Directors meeting in Washington, D.C., on September 29, 2020.
Audrey Powers is CSF's new Chairwoman of the Board of Directors. Powers is the Vice President of Legal & Compliance for Blue Origin. She is a seasoned policy and regulatory expert and has testified before Congress on commercial spaceflight regulatory matters.
Read more at: commercialspaceflight

VARIOUS
The Future Of Space Is Female
Kathy Lueders had just sent two men into space on a private spacecraft — an extraordinary accomplishment nearly a decade in the making — when she received a call from the head of NASA this summer. 
There was a sudden opening in the agency's human spaceflight division, and she was being offered the top job. Lueders, a highly respected manager at NASA, had led a separate program to get astronauts onboard a commercial vehicle and to the International Space Station (ISS), ending a nine-year drought in crewed spaceflight from American soil.
Read more at: 19thnews

How Do Astronauts Survive Isolation In Space?
A journey to Mars and back would take three years, yet the longest time anyone has ever spent in space during a single trip is 437 days; a record set by Russian cosmonaut Valeri Polyakov. Human bodies have evolved to live on Earth with its unique atmosphere and gravity, so how would a trip to Mars affect our circulatory system, our brains and our bones?
Outer space is an inhospitable place. Astronauts are bombarded with carcinogenic radiation, confined to cramped spaces and must receive their nourishment from a restricted diet.
Read more at: Skyatnight

The Complex Relationship Between Mental Health and Space Travel
Astronauts are real-life superheroes. Their daring feats in space defy all expectations of humankind. But we rarely hear about the degree of emotional strength and dedication it takes to become an astronaut, work as an astronaut, and, moreover, come to terms with not being an astronaut anymore after dedicating years of one's life to space exploration.
Life's trials are no walk in the park for most Earthlings, and astronauts aren't immune to the everyday strains of emotional distress, loneliness, anxiety, and fear. But from the start of their careers, astronauts also face a grueling training program that tests the limits of their bodies, minds, and spirits.
Read more at: Supercluster

Voskhod Program: The Soviet Union's First Crewed Space Program
The Voskhod spacecraft was a vehicle used by the Soviet Union during the Cold War space race to carry crews of up to three cosmonauts. Though it only flew two missions, Voskhod (which means "sunrise" in Russian) achieved major milestones with each flight: Bringing the first multi-person crew into space and helping carry out the first spacewalk in history. 
The USSR's Voskhod program was the country's second human spaceflight project, following the earlier successes of the Vostok program, which ran from 1960 to 1963 and took single-person crews into orbit.
Read more at: Space.com