TOP NEWS
Dr S Somnath Being Considered For Chairmanship of ISRO; P Kunhikrishnan In Race For IN-SPACe
Two scientists from Kerala are likely to head two space research institutes in India. While VSSC director and Alappuzha native Dr S Somnath is being considered for the chairmanship of Indian Space Research Organisation (ISRO), Payyannur native P Kunhikrishnan is in the race for the chairmanship of the newly formed Indian National Space Promotion and Authorisation Centre (IN-SPACe).The appointment will be made by a three-member central cabinet committee chaired by Prime Minister Narendra Modi. A decision will be made next month.
Read more at: Indian defense news

Huge Puerto Rico Radio Telescope, Already Damaged, Collapses
A huge, already damaged radio telescope in Puerto Rico that has played a key role in astronomical discoveries for more than half a century completely collapsed on Tuesday.
The telescope's 900-ton receiver platform and the Gregorian dome — a structure as tall as a four-story building that houses secondary reflectors — fell onto the northern portion of the vast reflector dish more than 400 feet below.
The U.S. National Science Foundation had earlier announced that it would close the radio telescope.
Read more at: ABC news

Chinese Spacecraft Carrying Lunar Rocks Lifts Off From Moon
A Chinese spacecraft lifted off from the moon Thursday night with a load of lunar rocks, the first stage of its return to Earth, the government space agency reported.
Chang'e 5, the third Chinese spacecraft to land on the moon and the first to take off from it again, is the latest in a series of increasingly ambitious missions for Beijing's space program, which also has a orbiter and rover headed to Mars.
Read more at: ABC news

Japan's Asteroid Sample Return Capsule is Back on Earth
Japan's Hayabusa2 asteroid sample return capsule landed near Woomera, Australia this afternoon Eastern Standard Time, ending a 6-year quest. Returning samples of asteroid Ryugu was Hayabusa2's primary purpose, but now that it has dropped off the capsule, the main spacecraft is continuing on to rendezvous with another asteroid in 2031.
The Japan Aerospace Exploration Agency (JAXA) tweeted that the capsule was located at 2:47 pm Eastern Standard Time today (December 6, 4:47 am Japan Standard Time) after a helicopter search, ending this phase of the mission.
Read more at: Spacepolicy online

SPACE HAZARDS & STM
The Space Weather Experts Who Give The Go-Ahead On When To Launch And Avoid Disaster
On March 26, 1987, NASA launched Atlas/Centaur AC-26 from Cape Canaveral. Just 49 seconds after liftoff, it was struck by lightning.
The electrical charge of the lightning strike sent an erroneous message to the engines, causing them to overfire and the rocket to break up, leading to the break up of the launch vehicle.
Luckily, no astronauts were on board, but a multimillion-dollar Navy satellite that required years to manufacture was lost.
Read more at: Washington examiner

The Sun Fires Off Its Biggest Solar Flare In More Than 3 Years
The sun unleashed its most powerful solar eruption in more than three years on Sunday (Nov. 29).
The solar flare, which is a sudden, bright explosion of electromagnetic energy, measured as an M4.4 on the scale astronomers use for sun storms. M-class flares are medium-sized eruptions (compared to small C-class flares and large X-class flares) and rank on a scale from 1 to 9, with larger numbers representing stronger flares.
Read more at: Space.com

Losing Arecibo's Giant Dish Leaves Humans More Vulnerable To Space Rocks, Scientists Say
Ignorance may feel like bliss, but preparedness offers better odds of surviving what is to come. And when it comes to planetary defense, ignorance just became a bit more inevitable.
Planetary defense is the art of identifying and mitigating threats to Earth from asteroid impacts. And among its tools is planetary radar, an unusual capability that can give scientists a much better look at a nearby object. Arecibo Observatory in Puerto Rico was one of only a couple such systems on the planet, and that instrument's long tenure is over now after two failed cables made the telescope so unstable that there was no way to even evaluate its status without risking workers' lives, according to the U.S. National Science Foundation (NSF), which owns the site. Instead, it will be decommissioned.
Read more at: Space.com

Solar Superstorms of the Past Help NASA Scientists Understand Risks for Satellites
At the edge of space, the ever-growing fleet of satellites in low-Earth orbit are locked in a constant, precarious battle with friction.
These satellites orbit in a normally quiet region hundreds of miles above the surface, at the edge of Earth's atmosphere. Usually, the satellites only feel a gentle push due to the headwinds of the rarified air there, but extreme storms from the Sun can change Earth's atmosphere enough to pull a satellite farther off orbit in one day than they'd normally experience in a year.
Read more at: NASA

Taking Out The Trash: One Man's Mission To Tidy Up The Space Environment
Earth is encircled by derelict spacecraft, the remains of exploded rocket stages, and myriad bits of orbiting debris — from tiny chips of paint to the lingering leftovers of past but purposeful anti-satellite tests. Collectively, such high-speed clutter and other litter-causing activities heighten the risk of damaging or short-circuiting the performance of functional spacecraft.
The debris threat is a recognized reality. Outer space has already been termed a "tragedy of the commons" in the making. What avenues need to be taken to curb creation of orbiting rubble, help pinpoint the prospect of space collisions, and — above all — become better stewards of sustaining a quality space environment?
Read more at: Spacenews

ESA Signs Contract For First Space Debris Removal Mission
The European Space Agency (ESA) has finalized an 86 million euro ($104 million) contract with Swiss start-up ClearSpace SA to complete the world's first space debris removal mission.
ClearSpace-1 represents the first space debris removal that is not a demonstration mission, ESA Director General, Jan Wörner, said during a Dec. 1 media briefing. The payload adapter ClearSpace-1 intends to retrieve is an active piece of space debris, something that is far more challenging to retrieve than a stable target, he added.
Read more at: Spacenews

NEW SPACE/COMMERCIAL
Radian Aerospace Pursues A Stealthy And Unorthodox Plan For Orbital Space Plane
For years, Renton, Wash.-based Radian Aerospace has been working on a rocket project while holding its cards close to the vest. Now several of the big puzzle pieces have been put together to reveal what Radian's executives and backers have in mind: a rail-launched space plane that could carry passengers to orbit and back.
The key piece, as reported by Business Insider, is a presentation that Radian CEO Richard Humphrey delivered to potential investors during a virtual conference in June.
Read more at: Geekwire

Rocket Lab Says Recovered Booster In "Good Condition," Some Parts Will Re-Fly
Rocket Lab successfully launched its "Return to Sender" mission 10 days ago. Then, for the first time, the company attempted to recover the Electron booster's first stage from the ocean after this launch, and now Rocket Lab has provided a preliminary assessment of the vehicle's condition.
In summary, the company said in an update on its website, "We couldn't have asked for a better outcome of our first recovery attempt and the team is thrilled." The rocket came back in such good condition, the company added, "We will re-qualify and re-fly some components."
Read more at: Arstechnica

Meet Ravn X—A Fully Autonomous, Air-Launched Rocket For Small Satellites
An Alabama-based startup unveiled a launch system unlike any other on Thursday in Jacksonville, Florida.
The company is named Aevum, and until now it has largely operated in the background. But now, it's ready to show off some hardware, and it's starting with the "Ravn X" launch system's first stage. This autonomous aircraft and launch vehicle measures 24 meters long and has a wingspan of 18 meters. It has a gross takeoff mass of 25,000kg—massive for an uncrewed aerial vehicle.
Read more at: Arstechnica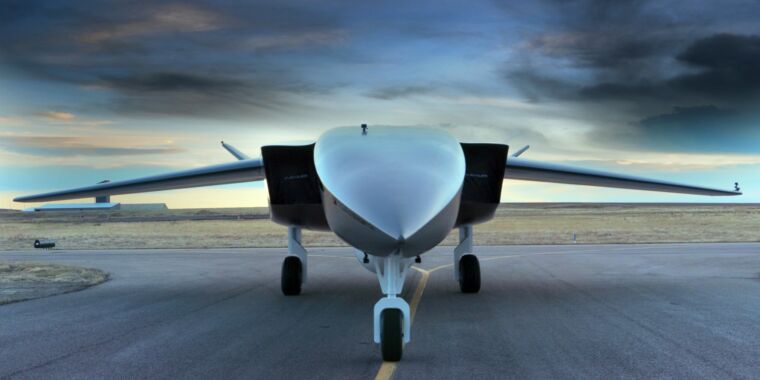 FAA Approves SpaceX's Starship Launch in South Texas
A 17-story-tall silver spacecraft is testing patience and capturing imaginations in South Texas.
At the SpaceX launch facility in Boca Chica — near the mouth of the Rio Grande — Starship SN8 stands in the coastal breeze, ready to blastoff to roughly 50,000 feet sometime soon.
The craft's planned flight, its first above 500 feet, will also test its ability to glide and land vertically on a pad near its launch site.
Read more at: govtech

Rocket Report: Billionaire Backs Scottish Spaceport, Relativity Bags a Bundle
Welcome to Edition 3.24 of the Rocket Report! It's December, and we could see a number of big smallsat launches this month, including from Virgin Orbit and Astra. But in the immediate future, our eyes are on South Texas, where a Starship prototype is due to make a high leap early next week.
As always, we welcome reader submissions, and if you don't want to miss an issue, please subscribe using the box below (the form will not appear on AMP-enabled versions of the site). Each report will include information on small-, medium-, and heavy-lift rockets as well as a quick look ahead at the next three launches on the calendar.
Read more at: Arstechnica

Stratospheric Ballooning Company Space Perspective Raises $7 Million
Space Perspective, a startup planning to offer tourists trips to the edge of space in a high-altitude balloon, has raised $7 million in a seed round that will allow the company to test its technologies.
Space Perspective announced Dec. 2 it closed the seed round, led by funds Prime Movers Lab and Base Ventures. Others participating in the round included Kirenaga Partners' Central Florida Tech Fund, 1517 Fund, Schox, E2MC Ventures and SpaceFund Venture Capital, as well as entrepreneur and author Tony Robbins.
Read more at: Spacenews

SCIENCE & TECHNOLOGY
Canada Developing Lunar Rover And Science Payloads
The Canadian Space Agency (CSA) is moving ahead on efforts to develop lunar science payloads and a small rover that could fly to the moon on a NASA-sponsored lander mission.
The CSA announced Nov. 27 it awarded six contracts with a total value of $2.9 million Canadian ($2.2 million) to five companies and universities for initial "Phase 0" studies of lunar science instruments. The instruments range from spectrometers and particle telescopes to an "agriculture feasibility" payload.
Read more at: Spacenews

China Pushes Ahead With Super-Heavy-Lift Long March 9
China is pressing ahead with the Long March 9 super heavy launch vehicle for crewed lunar, robotic deep space exploration and space infrastructure.
The massive rocket is in the research and development stage with a test launch planned for around 2030, said Xu Hongliang, secretary-general of the China National Space Administration, speaking at the Wenchang International Aerospace Forum Nov. 24.
Read more at: Spacenews

Component Failure In NASA's Deep-Space Crew Capsule Could Take Months To Fix
Engineers are racing to fix a failed piece of equipment on NASA's future deep-space crew capsule Orion ahead of its first flight to space. It may require months of work to replace and fix. Right now, engineers at NASA and Orion's primary contractor, Lockheed Martin, are trying to figure out the best way to fix the component and how much time the repairs are going to take.
In early November, engineers at Lockheed Martin working on Orion noticed that a power component inside the vehicle had failed, according to an internal email and an internal PowerPoint presentation seen by The Verge.
Read more at: Verge

Russia Successfully Tests Rocket Thrust Chamber Created By 3D Printer
The Chemical Automatics Design Bureau (CADB) based in Voronezh in southern Russia has successfully tested the rocket engine combustion chamber created with the help of additive technologies (3D printing), Roscosmos First Deputy CEO for Orbital Custer Development and Long-Term Projects Yuri Urlichich announced on Thursday.
"The CADB has successfully tested the combustion chamber of a real engine and, therefore, Voronezh is becoming a driving force in this regard in engine-making in our country," Urlichich said at a forum on additive technologies.
Read more at: TASS

Watch China's Chang'e 5 Spacecraft Land On The Moon In This Amazing Video
A spectacular video from China's Chang'e 5 lander spacecraft revealsits successful touchdown on the moon as it  softly set down to collect the first lunar samples in 44 years.
The 49-second, sped-up video was captured by a camera underneath the Chang'e 5 lander as it passed over the vast Oceanus Procellarum ("Ocean of Storms") while aiming for a safe landing site on Tuesday  (Dec. 1). The black-and-white footage shows peaks on the horizon before the spacecraft moves into a vertical position to begin its powered descent onto the surface. Another video, released by China's CCTV news network, shows Chang'e 5's sample-collection arm drilling into the lunar surface as it collected samples.
Read more at: Space.com

SPACE POLICY
Monetizing the Final Frontier
On May 30, in the midst of a world-threatening pandemic and a surge of protests for racial justice, President Donald Trump arranged a photo op that harked back to the confident heyday of the Cold War American consensus. He flew down to Florida to gaze at the heavens.
The skies were blue over the storied NASA launch-ground of Cape Canaveral in mid-eastern Florida when, at 3:22 p.m., Trump peered from a nearby platform. Two astronauts—Bob Behnken and Doug Hurley—hurtled up from the launchpad, on a rocket roaring toward the International Space Station.
Read more at: New republic

White House Asks Congress To Remove Europa Clipper SLS Requirement
The White House is asking Congress to remove language from an appropriations bill that would direct NASA to launch the Europa Clipper mission on the Space Launch System as a long-running dispute on how to launch the mission nears its conclusion.
In a Nov. 30 letter to Sen. Richard Shelby (R-Ala.), chairman of the Senate Appropriations Committee, Russell Vought, director of the White House Office of Management and Budget (OMB), discussed issues his office had with a series of fiscal year 2021 spending bills Shelby's committee released Nov. 10.
Read more at: Spacenews

How Space Supports the Energy Transition
The space and energy sectors have met for the first time during the development of solar panels more than 60 years ago. Today, Space has a key role in monitoring greenhouse gas emissions and its climate impact. In fact, half of all Essential Climate Variables (ECVs) are measured by satellites. The recent findings on air quality changes during the COVID-19 pandemic and discussions on the identification and regulation of methane emission leaks have attracted major attention and continue to drive international and European policy initiatives.
Read more at: down2earth

SPACE DEFENSE
The Many Ways Foreign Powers Can Mess With Satellites
Some nations are capable of disabling satellites without destroying them, opening up different avenues for how conflicts may play out in space. The big picture: One of the major concerns about warfare in space is the uncontrollable nature of space junk created from destroying or permanently disabling satellites.
Directly destroying satellites or taking them offline without proper disposal could make large swaths of various orbits unusable for everyone, not just the targeted party.
Read more at: Axios

Biden's Military Space Future
President-elect Joe Biden should anticipate major and minor conflicts in space from even the earliest days of his presidency.
The big picture: President Donald Trump's military and civil space policies are well-documented, but Biden's record and views on space are less clear.
"They need to be prepared on day one, for space contingencies that could arise — everything from a hostile attack in space to some sort of anti-satellite test," Todd Harrison, a senior fellow at the Center for Strategic & International Studies, told me.
Read more at: Axios