TOP NEWS
Design Flaw Blamed For Failed Debut Of South Korea's New Satellite Launcher
The failed October debut of South Korea's KSLV-2 rocket is being blamed on improperly anchored helium tanks inside the three-stage rocket's upper stage.
The kerosene and liquid oxygen-fueled KSLV-2, South Korea's first entirely domestic rocket, performed well during the early phases of the Oct. 21 test flight but released its dummy payload into an unsustainable orbit when its upper-stage engine shut down 46 seconds early.
A failure investigation led by the Korea Aerospace Research Institute (KARI) concluded that improperly designed structures allowed helium tanks inside the upper stage to come loose during flight, resulting in a leak that deprived the rocket's KRE-007 engine of liquid oxygen.
Read more at: Spacenews
Iran Admits Rocket Effort Failed; France Condemns It Amid 'Progress' At Vienna Talks
France on Friday condemned Iran's launch of a rocket the day before, amid negotiations in Vienna to revive a 2015 nuclear deal between world powers and the Islamic Republic.
"These activities are all the more regrettable as they come at a time when we are making progress in the nuclear negotiations in Vienna," the French foreign ministry said.
On Thursday, Iran said it launched a rocket with a satellite carrier bearing three devices into space.
Read more at: TimesofIsrael
NASA Releases Autonomous Flight Termination Unit Software To Industry
NASA has provided an advance release of its NASA Autonomous Flight Termination Unit (NAFTU) software code to the launch industry, a critical milestone toward the final certification of NAFTU, which is on-track for February 2022.
NAFTU is a game-changing command and control system available to launch vehicle providers for use at all U.S. launch ranges in ensuring public safety during launch operations. Among the companies that are working with the NAFTU software is Rocket Lab, which has a launch pad at Virginia Space's Mid-Atlantic Regional Spaceport at NASA's Wallops Flight Facility.
Read more at: Spacedaily
NASA Successfully Deploys Complex Sunshield On James Webb Space Telescope
NASA's next-generation James Webb Space Telescope has successfully deployed its sunshield — a critical feature the observatory will use to keep its instruments extra cold during the course of its mission. The unfurling of the sunshield marks the end of perhaps the most complicated deployment the observatory must pull off in order to properly function while in space.
"This is a really big moment," Bill Ochs, the project manager for JWST at NASA's Goddard Space Flight Center, said to the mission team after the deployment was complete. "I just want to congratulate the entire team. We still got a lot of work to do but but getting the sunshield out and deployed is really, really big."
Read more at: Verge
Problem With Artemis Hardware To Push NASA Moon Shot Until At Least March
While testing the fully stacked Artemis I rocket at Kennedy Space Center, NASA has found a problem that will delay the planned moon launch until at least March.
The Space Launch System rocket topped with the Orion capsule have been undergoing integrated testing inside the Vehicle Assembly Building ahead of a planned rollout to Launch Pad 39-B for a wet dress rehearsal in which NASA will fill up the massive tanks with fuel but not light it up.
Read more at: Orlando sentinel
NASA, ESA, CSA Successfully Launch the Historic James Webb Space Telescope
It is a mission more than 25 years in the making. The revolutionary JWST (James Webb Space Telescope)—a partnership between NASA, the ESA (European Space Agency), and the CSA (Canadian Space Agency)— has launched atop its Ariane 5 rocket from launchpad ELA-3 at the Guiana Space Centre in South America.
Liftoff of James Webb occurred at the opening of a 32-minute-long window on Saturday, December 25 at 12:20 UTC (7:20 am EST). Ariane 5 placed the telescope into a 30-day transfer trajectory to the L2 Lagrange point in the Sun-Earth system.
James Webb arrived in French Guiana on October 12, 2021, after years of extensive testing and final integration by prime contractor Northrop Grumman. After arriving in French Guiana, James Webb was moved to the Guiana Space Centre where final checks, integration, and fueling of the telescope were performed.
Read more at: NASA spaceflight
White House Directs NASA To Extend International Space Station Operations Through 2030
Read more at: Space.com
Top 10 Spaceflight Stories of 2021
Read more at: Space.com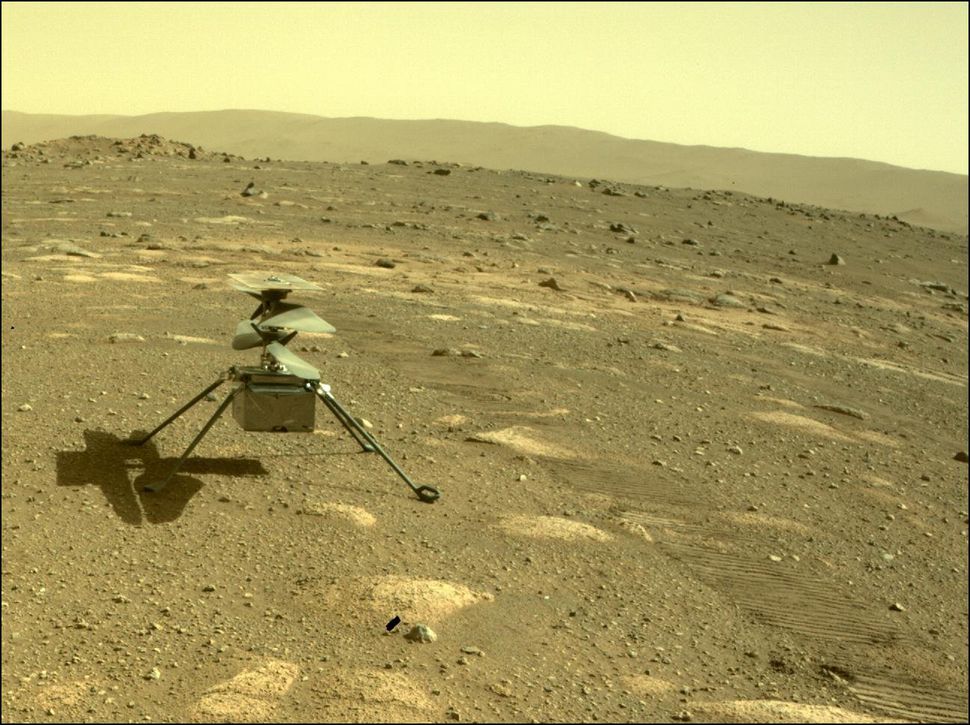 SPACE HAZARDS AND STM
Space Debris Expert Warns U.S. 'Woefully Behind' In Efforts To Clean Up Junk In Orbit
The United States is a space superpower but is not doing as much as other nations to solve the problem of orbital debris, an industry expert said Jan. 6. 
Darren McKnight, senior technical fellow at LeoLabs and member of the International Academy of Astronautics' Space Debris Committee, said initiatives by the U.S. Space Force to fund debris cleanup technologies are laudable but not nearly enough to address what is becoming a serious threat to the space business. 
LeoLabs is a private company based in California that uses ground-based radars to monitor low Earth orbit. 
Read more at: Spacenews
Angara Upper Stage Reenters After Failed Launch
The upper stage of a failed Angara launch harmlessly reentered Jan. 5, capping another setback in the protracted development of that vehicle.
The U.S. Space Force's 18th Space Control Squadron said the Persei upper stage from the Angara-A5 launch reentered at 4:08 p.m. Eastern over the South Pacific Ocean. The reentry took place far from any inhabited areas, and there were no reports of any debris reaching the surface.
The Persei stage was stranded in orbit after a Dec. 27 launch on the Angara from the Plesetsk Cosmodrome. The stage, carrying an inert payload, was to perform a series of engine burns to go to geostationary orbit, but malfunctioned during the second burn. That stranded the stage in a low transfer orbit that decayed over the next nine days.
Read more at: Spacenews
CASC Plans More Than 40 Space Launches For China In 2022
China Aerospace Science and Technology Corp, the country's major space contractor, plans to carry out more than 40 space launch missions this year, according to its annual work report.
Among the scheduled launches, the most important ones will be the six related to the Tiangong space station program, according to the report delivered by Xu Qiang, general manager of the State-owned space conglomerate, at the company's annual work conference on Tuesday.
Read more at: Spacedaily
Pittsburgh New Year's Day Meteor Explosion Equivalent To 27 Tonnes Of TNT, Says NASA
A meteor that caused an earthshaking boom over suburban Pittsburgh on New Year's Day exploded in the atmosphere with an energy blast equivalent to an estimated 27 tonnes of TNT, officials said.
The National Weather Service in Pittsburgh initially responded, suggesting the most likely explanation was a "meteor explosion" as people took to social media in search of answers.
Nasa's Meteor Watch later confirmed the meteor blast in a Facebook post on Monday, saying a nearby infrasound station registered the blast wave from the meteor as it broke apart, causing sonic booms.
Read more at: Guardian
Russian ASAT Debris Imperils DoD, NRO Sats, While ISS Risks Increase: COMSPOC
Significant amounts of debris from Russia's Nov. 15 anti-satellite weapon test will continue to threaten US military weather and spy satellites, as well as the International Space Station over the next several years, according to a detailed analysis by commercial space tracking firm COMSPOC. The satellite most imperiled in the first 24 hours after the A-235/P-19 Nudol ASAT system's interceptor smashed into Russia's Cosmos 1408 bird was one of America's four remaining Defense Meteorological Satellite Program weather sats, DMSP 5D-3 F18 (USA 210). Two other DMSP birds — DMSP 5D-3 F16 (USA 172) and DMSP 5D-15 (USA 147) — were also among the top 50 at-risk satellites in the immediate wake of the ASAT test, according to COMSPOC's analysis. 
Read more at: Breaking defense
The World Just Set A Record For Sending The Most Rockets Into Orbit
More rockets made orbital launch attempts during 2021 than in any previous year in history, breaking a record that dates back to the space race.
There are no official records of such matters, but several good online resources provide a compendium of data that includes both orbital launch attempts and successes. Based on this information, a total of 144 orbital launches were attempted in 2021, of which 133 were successful. This total does not include two unannounced launch attempts by Iran's Simorgh vehicle.
Read more at: Arstechnica
NEW SPACE/COMMERCIAL
Private Space Companies' 2022 Promises To Keep
Read more at: Axios
SpaceX to Upgrade Starship with 50% more Raptor engines
SpaceX CEO Elon Musk says that future Starships – or at least certain Starship variants – are being upgraded with 50% more Raptor engines and stretched propellant tanks.
On December 17th, the CEO revealed the plans, confirming a tweet published three months prior stating that Starship was "begging for an extra 3 engines." Musk was likely referring to the fact that a 9-engine Starship – combined with upcoming 33-engine Super Heavy boosters – would create a rocket with 42 engines, a number made famous as "the answer to the ultimate question of life [and everything]" in Hitchhiker's Guide to the Galaxy – both of which the CEO vocally enjoys. As ever, it's thus almost impossible to tell jokes from serious, consequential plans – as is the case with Starship.
Read more at: Teslarati
Axiom Space Developing In-House Spacesuits To Prepare For Future Stations
Read more at: Space.com
FAA Delays Completion Of Starship Environmental Review
The Federal Aviation Administration says it needs at least two more months to complete an environmental review of SpaceX Starship orbital launches from its Boca Chica, Texas, facility.
The FAA said Dec. 28 that was unable to meet an original Dec. 31 deadline to complete an environmental assessment of plans by SpaceX to conduct orbital launches of its Starship/Super Heavy vehicle from the Boca Chica facility the company calls Starbase. That review, formally known as a Programmatic Environmental Assessment (PEA), is a key requirement for obtaining an FAA launch license needed for those launches.
Read more at: Spacenews
SpaceX Starship Orbital Launch Delayed By FAA
Elon Musk's SpaceX was forced to push back the first orbital flight of its Starship/Super Heavy spacecraft after the US Federal Aviation Administration (FAA) set a new target date for environmental approvals back to 28 February.
Starship, which is intended to one day take crewed missions to the moon and Mars, is now expected to launch on its first orbital mission sometime in early March.
The FAA said it received 18,000 public comments about the draft Programmatic Environmental Assessment (PEA), which is used to access the environmental impact around the Boca Chica launch site in Cameron County Texas.
Read more at: capital.com
1st Orbital Test Flight Of SpaceX's Starship Mars Rocket Pushed To March At The Earliest
Read more at: Space.com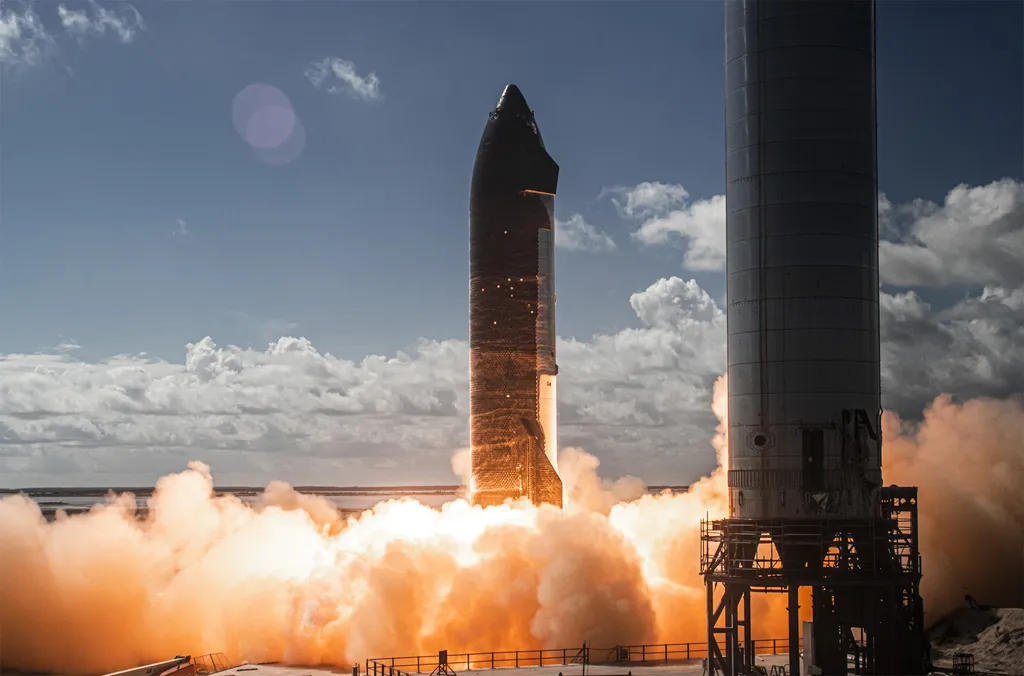 SCIENCE AND TECHNOLOGY
Where Will Gaganyaan Mission Land? Isro To Choose Between Arabian Sea And Bay Of Bengal
The Gaganyaan mission, set to launch with three Indian astronauts as soon as 2023, will splash down near the Indian coast. New details have emerged about the choices of the landing zone, which could be either in the Arabian Sea or the Bay of Bengal.
Dr Unnikrishnan Nair, Director, Human Space Flight Centre (HSFC), Isro in an article in Manorama Yearbook 2022 has written about the progress of the mission, which could have its first uncrewed flight by the end of this year. The Human Space Flight Centre is working on validating the performance of the Crew Escape System that will be part of the module.
Read more at: India today
U.S. and Chinese Scientists Propose Bold New Missions beyond the Solar System
Right now our solar system is barreling into a region of space that we know next to nothing about. For about 60,000 years, our sun has been traversing the local interstellar cloud (LIC), a region of gas and dust within a mostly empty bubble that was carved out of the Milky Way by supernovae millions of years ago. In as little as 2,000 years, however, our star's sphere of influence will move on to uncharted space. "We have no clue what's going to take place" when that happens, says Pontus Brandt of the Johns Hopkins University Applied Physics Laboratory (APL). Beyond the boundaries of the LIC, a profoundly different "new normal" could arise: Earth could be subjected to more cosmic rays that alter planetary climates and fry DNA. And the sun's region of influence—its heliosphere—could radically change in size. "We just don't know," Brandt says.
Read more at: Scientific American
China To Complete Building Of Space Station In 2022
China will complete the building of its space station in 2022, according to the China Aerospace Science and Technology Corporation.
The country will see 40-plus space launches in 2022, including multiple manned space flights, the company said at a recent conference on its plan for the new year.
It plans to launch two cargo craft, two Shenzhou spaceships and two laboratory modules of China's planned space station within the year.
Read more at: spacedaily
Virgin Galactic Stock Briefly Falls Below Debut Price
For the first time in two years, Virgin Galactic ( (SPCE) – Get Virgin Galactic Holdings Inc Report) shares have dipped below what the company was worth when it went public in October 2019. On Thursday, stock of the space tourism company fell to as low as $11.30 before rising back to $11.90 by the afternoon. When the company merged with a special purpose acquisition company to go public in 2019, its debut price was $11.75.
As initially reported by CNBC, delays to its planned space launches and the commercial tourism industry promised by founder Richard Branson have kept Virgin Galactic shares volatile. 
Read more at: street
U.S. Defense Innovation Unit Selects Maxar To Produce Robotic Arms For On-Orbit Servicing
Maxar Technologies won a $9.3 million Defense Department contract to produce two in-space servicing robotic arms for the Defense Innovation Unit, the company announced Dec. 20. 
The robotic arms will be used by the Defense Department for in-space assembly and servicing, Maxar said. 
DIU is a DoD organization created to accelerate the adoption of commercial technology. Space is one of DIU's portfolio areas, including in-space transportation and robotic technologies for on-orbit servicing, assembly and manufacturing. 
Read more at: Spacenews
Science Fiction Revisited: Ramjet Propulsion
In science fiction stories about contact with extraterrestrial civilisations, there is a problem: What kind of propulsion system could make it possible to bridge the enormous distances between the stars? It cannot be done with ordinary rockets like those used to travel to the moon or Mars. Many more or less speculative ideas about this have been put forward – one of them is the "Bussard collector" or "Ramjet propulsion". It involves capturing protons in interstellar space and then using them for a nuclear fusion reactor.
Read more at: TUWien
'29 days on the Edge:' What's Next for NASA's Newly Launched James Webb Space Telescope
NASA's next big space observatory is finally aloft, but it'll be a while before it starts its highly anticipated science mission. The $10 billion James Webb Space Telescope launched atop an Ariane 5 rocket from French Guiana yesterday (Dec. 25), kicking off a long-delayed, potentially transformative mission to study the early universe, nearby exoplanets and more. Telescope team members (and the rest of us) will have to remain patient, however, for Webb has a lot of work to do before it gets up and running.
Read more at: Space.com
Webb Continues To Unfold; Has Enough Fuel For Over A Decade
When fully operational, the James Webb Space Telescope will be enormous, with a sun shield measuring 12 x 22 meters. Obviously, however, it can't be sent to space in that configuration. As a result, the tension of the launch will be followed by weeks of equally nerve-wracking days as different parts of the observatory are gradually unfolded.
The good news is that the process has already started, and everything has gone off without a hitch so far. Meanwhile, NASA has analyzed the results of the initial firings of the observatory's on-board rockets, and determined that it will have enough fuel for "significantly more" than a decade of operations.
Read more at: Arstechnica
Study: 1960 Ramjet Design For Interstellar Travel—A Sci-Fi Staple—Is Unfeasible
In Poul Anderson's 1970 novel Tau Zero, a starship crew seeks to travel to the star Beta Virginis in hopes of colonizing a new planet. The ship's mode of propulsion was a so-called "Bussard ramjet," an actual (though hypothetical) means of propulsion which had been proposed by physicist Robert W. Bussard just a decade earlier. Now, physicists have revisited this unusual mechanism for interstellar travel in a new paper published in the journal Acta Astronautica, and alas, they have found the ramjet wanting. It's feasible from a pure physics standpoint, but the associated engineering challenges are currently insurmountable, the authors concluded.
Read more at: Arstechnica
Ariane 5 Goes Down In History With Successful Launch Of Webb
On Saturday, December 25, 2021 at 9:20 am local time, an Ariane 5 rocket lifted off from the Guiana Space Center, Europe's Spaceport in Kourou, French Guiana (South America), injecting the Webb Space Telescope, developed by NASA in partnership with ESA and the Canadian Space Agency (CSA), into its transfer orbit. The telescope was successfully separated from the launcher 27 minutes after liftoff.
The telescope now embarks on a voyage lasting 29 days to reach the second Lagrange point.
Read more at: Arianespace
SPACE POLICY
Biden Commits To ISS Through 2030 Amid U.S.-Russian Tensions
Read more at: Spacepolicy online
NASA Boss Bill Nelson On a Space Race With China, the Future of the Space Station and More
It took Bill Nelson 35 years to go from low-Earth orbit to 300 E. St. in Washington, D.C. Low-Earth orbit is where Nelson, then a U.S. representative from Florida, spent six days as a payload specialist aboard the space shuttle Columbia, from Jan. 12 to Jan. 18, 1986. He returned to Earth and eventually made his way to the U.S. Senate, serving from 2001 to 2019, and spending much of his tenure promoting one of his home state's highest-profile industries—space—distinguishing himself as perhaps NASA's most dogged legislative champion. In 2021, he was tapped to run the space show himself, when President Joe Biden appointed him NASA's fourteenth Administrator, placing him in charge of the space agency's sprawling, multi-state—and multi-planet—operation.
Read more at: TIME
America's New Moonshot: Getting Europe To Sign Up To Its Space Rules
Read more at: Politico
The Space Station Race
The International Space Station brings together astronauts from around the world to collaborate on cutting-edge research, and some have called it humanity's greatest achievement. But after two decades in orbit, the ISS will shut down, and a crop of several new space stations will take its place. While these new stations will make it easier for more humans to visit space, they're also bound to create new political and economic tensions.
NASA is scaling back its presence in low-Earth orbit as the government focuses on sending humans back to the moon and, eventually, to Mars.
Read more at: Vox
Japan Aims To Put A Person On The Moon By Late 2020s
Japan revised the schedule of its space exploration plans on Tuesday, aiming to put a Japanese person on the moon by the latter half of the 2020s.
"Not only is space a frontier that gives people hopes and dreams but it also provides a crucial foundation to our economic society with respect to our economic security," Prime Minister Fumio Kishida told a meeting to finalise the plan.
According to the draft schedule of the plan, Japan aims to put the first non-American on the moon as part of the Artemis programme, a U.S.-led initiative that aims to return astronauts to the moon.
Read more at: Reuters
China Lifts Cooperation In Space Exploration
China has revealed an acceleration of its programme to put a base on the moon, apparently prompted in part by concerns over American-led moves to set the rules for future lunar activities. What was once science fiction is now real. Meanwhile American strategic advantage is fast eroding. In a break with the steady pace of China's moon programme until now, space authorities have told state media it will set up an unmanned lunar research station, being jointly built with Russia, by 2027 – eight years earlier than planned. At the same time it has been reported that China and Russia expect to sign a new deal for space cooperation, as competition with the United States intensifies.
Read more at: SCMP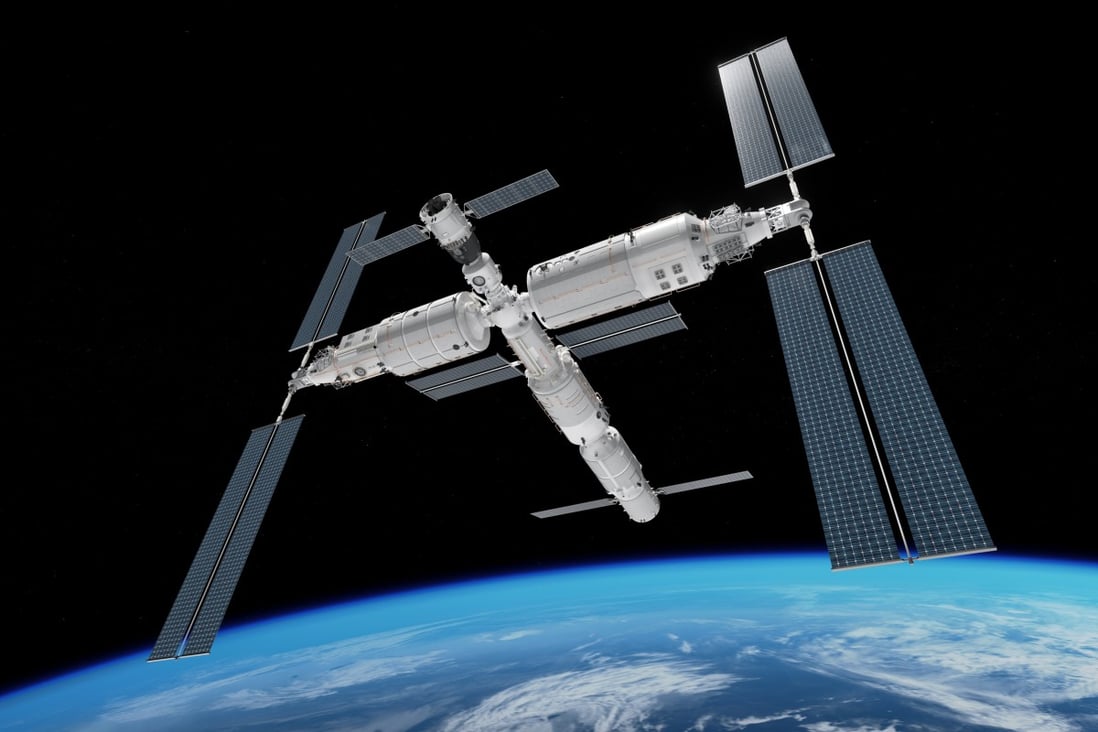 SPACE DEFENSE
North Korea Says It Tested Hypersonic Missile
North Korea has successfully tested a hypersonic missile, state media reported Thursday, in the first major weapons test by the nuclear-armed nation this year.
This was the second reported test of what Pyongyang claimed were hypersonic gliding missiles, as it pursues the sophisticated technology despite international sanctions and condemnation.
Hypersonic missiles move far faster and are more agile than standard ones, making them much harder for missile defence systems — on which the United States is spending billions — to intercept.
Read more at: Spacewar
UN Security Council to Meet Monday on N.Korean Missile Launch
The UN Security Council will meet behind closed doors Monday to discuss the testing of what North Korea said was a hypersonic missile, according to diplomatic sources.
The meeting was requested by the United States, France and the United Kingdom — three of the five permanent members on the Security Council — as well as Ireland and Albania, the sources said Thursday.
In 2017, the Security Council unanimously passed three sets of economic sanctions after North Korea carried out nuclear and missile tests — a rare showing of unity for the often gridlocked body.
Read more at: Spacewar
Space Force To Use Navigation Data From LEO Constellations To Detect Electronic Interference
Under a $2 million contract from the U.S. Space Force, Slingshot Aerospace will develop an analytics tool that uses location data from commercial satellites in low Earth orbit to identify potential sources of electronic interference on the ground.
The project is an effort by the military to take advantage of the telemetry data available from the growing population of commercial satellites in LEO. The Space Systems Command said Jan. 4 that Slingshot will "develop a prototype that utilizes proliferated LEO mega-constellations to detect, locate, and mitigate radio frequency (RF) and GPS interference sources, which are direct threats to U.S. on-orbit space assets."
Read more at: Spacenews
VARIOUS
Meyer Named Associate Director of NASA's Marshall Space Flight Center
Rae Ann Meyer has been named associate director of NASA's Marshall Space Flight Center in Huntsville, Alabama.
Meyer will lead development of the center's business operations, guide daily business decisions, and oversee center operational policy and processes. In addition, she will be a senior adviser in advancing the direction of the center's future.
Meyer will help manage the center's 7,000 on- and near-site civil service and contract employees and help oversee an annual budget of approximately $3.6 billion. Meyer will provide executive leadership across Marshall's mission support areas as well as the center's diverse portfolio of human spaceflight, science, and technology efforts, which touch nearly every mission NASA pursues.
Read more at: NASA
'God Of Aerospace Engineering': Hans Mark, Former UT Chancellor Who Fled Nazis, Dies At 92
Aerospace engineer Hans Mark, a former University of Texas System chancellor who escaped the Nazis as a boy and grew up to help put a man on the moon, died Saturday morning.
Mark was 92. He died at Westminster senior home in Austin and had suffered from progressive dementia. 
A native of Germany who spent his childhood in Austria, Mark served as a longtime aerospace engineering professor at UT, as well as secretary of the Air Force and deputy administrator of NASA. He worked in Mission Control during the first moon landing and persuaded President Ronald Reagan to establish the space station program.
Read more at: statesman
Celebrating The Animal Astronauts Who Paved The Way For Human Spaceflight
Read more at: Space.com
Rocket Scientists Aren't Any Smarter Than The Rest Of Us, Science Says
Read more at: Space.com
Last Astronauts To Visit Hubble Space Telescope Sign Coins For AMF
As the world's eyes turn to the deployment of a new space telescope, the Astronauts Memorial Foundation (AMF) is shining light on the last astronauts to visit one.

The foundation, which maintains the Space Mirror Memorial and operates the Center for Space Education, both at the Kennedy Space Center Visitor Complex in Florida, has revealed its latest fundraising effort, which combines history-making astronauts with U.S. Mint commemoratives.

Now available for sale through the foundation's website are six-coin collections celebrating the Hubble Space Telescope and the STS-125 crew who were the last to upgrade the orbiting observatory more than a decade ago. The offer includes the autographs of five of the seven STS-125 astronauts on individual inserts, each encapsulated with a 2020 American Innovation $1 coin featuring the Hubble.
Read more at: Collect space
China's Astronauts Mark New Year With Livestream From Space
From hosting a children's art gallery in space to answering questions about manned spaceflight, the three astronauts onboard China's Tiangong space station celebrated the New Year by cultivating science and inspiration in the country's youth.
On Saturday afternoon, astronauts Zhai Zhigang, Wang Yaping and Ye Guangfu hosted a live video call and interacted with college students at venues in Beijing and the Hong Kong and Macao special administrative regions. They are the first Chinese astronauts to welcome the New Year in space.
Read more at: Spacedaily