TOP NEWS
Europe Grappling With Space Access Challenges
The European Space Agency is grappling with multiple issues that could leave Europe temporarily without its own access to space by this summer.
In a Jan. 23 press briefing, ESA Director General Josef Aschbacher said that space transportation issues, including the December failure of a Vega C and the delayed introduction of the Ariane 6, are among his biggest problems entering the new year
"This is something that, let me just be very clear with you, is one of the biggest challenges we have in Europe today," he said of space transportation.
Read more at: spacenews
Op-ed | How Canada is Shaping the World's Future in Space
On the global stage of mature space powers, Canada has earned its place, though it does not always receive the public acclaim it is due. For those in the space community, however, Canada is not only an important stakeholder but also a vital partner. As Canadian astronaut Chris Hadfield said in a NASA preflight interview in 2012, "Canada has almost linearly built our capability and our responsibility and therefore our international respect over time."
For decades, Canada has taken part in space research, exploration and defense, and while the nation's contributions are not always the flashiest, they are almost always mission-critical.
Read more at: spacenews
SpaceX To Launch Asteroid Mining Spacecraft Alongside Private Moon Lander
SpaceX customer Intuitive Machines says it will use spare capacity on one of its Moon lander launches to send startup AstroForge's first asteroid prospector spacecraft into deep space.
Intuitive Machines' second Nova-C Moon lander is scheduled to launch no earlier than (NET) Q4 2023 on a SpaceX Falcon 9 rocket. The IM-2 lander is the primary payload but is only expected to weigh about 1.9 tons (~4300 lb). To take advantage of the rocket performance left on the table by the relatively light payload, Intuitive Machines has opted to include a secondary payload adapter ring (ESPA) located below each lander. That gives companies like AstroForge an opportunity to hitch a ride to high Earth orbit, deep space, and the Moon for a likely unbeatable price.
Read more at: teslarati
2 Big Pieces Of Space Junk Nearly Collide In Orbital 'Bad Neighborhood'
Low Earth orbit was the site of a near-miss today (Jan. 27) that had the potential to create thousands of pieces of hazardous space debris. 
Satellite monitoring and collision detection firm LeoLabs spotted a near-miss between two defunct Soviet space objects, a rocket body and dead spy satellite, that missed one another by an incredibly small margin. According to a LeoLabs statement posted to Twitter (opens in new tab) on Friday (Jan. 27), the two objects missed one another by a distance of 20 feet (6 meters), with a margin of error of "only a few tens of meters."
Read more at: space.com
ESA DG's Annual Press Briefing 2023
Watch a replay of our start-of-the-year press briefing looking ahead at 2023, with ESA Director General Josef Aschbacher and ESA Directors. They presented the next steps of Agenda 2025, looking at new missions, science, space safety and commercialisation of space.
Read more at: ESA
SPACE HAZARDS & STM
Small Flashes on the Sun's Corona Can Help Predict Solar Flares in Advance, NASA Finds
The Sun has routinely been spewing out solar flares and coronal mass ejections lately, and space weather projections for 2023 indicate that this year will be more eventful for the star of our solar system.
Considering how solar flares can trigger planet-wide radio blackouts and long-lasting radiation storms on Earth, these events can sometimes be a pain in the neck. But ever the problem solver, NASA has found a way for space weather experts to predict these flares accurately!
Read more at: weather.com
How A 3-Centimeter Glass Sphere Could Help Scientists Understand Space Weather
Solar flares and other types of space weather can wreak havoc with spaceflight and with telecommunications and other types of satellites orbiting Earth. But to date, scientists' ability to research ways to overcome that challenge has been severely limited. That's because experiments they conduct in laboratories here on Earth are affected by gravity in ways that are quite different from conditions in space.
But a new study by UCLA physicists could at last help conquer that issue—which could be a big step toward safeguarding humans (and equipment) during space expeditions, and toward ensuring the proper functioning of satellites. The paper is published in Physical Review Letters.
Read more at: phys.org
Asteroid 2023 BU About To Pass Earth In One Of Closest Ever Encounters
An asteroid the size of a delivery truck will pass Earth in one of the closest such encounters ever recorded – coming within a tenth of the distance of most communication satellites' orbit.
Nasa said the newly discovered asteroid would pass 2,200 miles (3,600km) above the southern tip of South America at 7.27pm US eastern time on Thursday (12.27am GMT, 11.27am AEDT on Friday).
Nasa said it would be a near miss with no chance of hitting Earth. Even if it came a lot closer, scientists said most of it would burn up in the atmosphere, with bigger pieces possibly falling as meteorites.
Read more at: Guardian
Cross-Domain Lessons for Space Traffic Management
In this report, the authors examine the issue of space traffic management (STM) and the significant challenge that it poses to spacefaring nations, operators, stakeholders, and all who rely on critical space services and benefits. The ability to maneuver safely in space is at significant risk from increasing levels of space debris and increasing satellite congestion. These risks compound existing spectrum limits for satellite communications and decrease the number of orbits into which satellites and other objects can be placed. STM is essential to avoid interference and collision.
Read more at: rand
New Algorithm Helps Satellites Avoid Space Debris
Since 1957, when the first Sputnik was launched, space exploration has profoundly affected our daily lives. At the same time, however, it has transformed the Earth's immediate environment into a huge dumping ground for debris of all shapes and sizes, ranging from derelict spacecraft and rocket stages to bolts and tools lost by astronauts. This waste, either released during missions or resulting from breakups caused by explosions and collisions, is mainly concentrated in two regions around our planet: low Earth orbit – at altitudes between 200 and 2 000 kilometres – and geosynchronous Earth orbit, located 36,000 kilometres from Earth.
Read more at: cnrs
We Didn't Die From 2023 BU, But Why Did We Only Find Out About The Asteroid On Saturday?
If you are still reading this it's because the asteroid didn't destroy Earth…
And yet, another day, another asteroid getting a little too close to Earth for comfort. Asteroid 2023 BU has just grazed Earth, skimming in-between 'low Earth orbit' which is 2,000km and geostationary orbit which is 36,000km. This is close enough to nab an incredibly unlucky satellite.
So, as asteroid 2023 BU begins its sail back into the distance, it's a good time to ask questions about why it's so difficult to track small asteroids until they're only a few days away. And as more and more satellites are inserted into orbit, it's also worth understanding if a rogue asteroid could be a problem for one of these satellites.
Read more at: cosmos magazine
COMMERCIAL SPACE
United Launch Alliance's Newest Rocket, Vulcan, Arrives At Cape Canaveral Launch Site
Cape Canaveral Space Force Station got a special delivery over the weekend in the form of a new rocket. The final pieces of flight-ready hardware of United Launch Alliance's first Vulcan Centaur rocket were delivered by barge after a 2,000-mile voyage from the company's rocket factory in Decatur, Alabama.
Sunday, ULA teams offloaded the core booster section and transported it to a processing facility at the Cape. Alongside it was the Vulcan's Centaur V upper stage and a protective payload fairing half.
Read more at: Florida today
Lockheed Martin Eyes International Customers For GPS Augmentation Systems
The availability of a new GPS navigation signal for civilian users is creating market opportunities in so-called satellite-based augmentation systems — known as SBAS — that countries around the world are developing or upgrading to support transportation and other industries, said Andre Trotter, Lockheed Martin's vice president of navigation systems.
Six GPS 3 satellites that broadcast the L1C signal have been launched since 2018, the most recent one last week.
Read more at: spacenews
United Launch Alliance's 1st Vulcan Centaur Rocket Arrives In Florida For Debut Flight
The first of a new generation of United Launch Alliance rockets has arrived at its Florida spaceport to prepare for a debut flight. 
United Launch Alliance (ULA) engineers unloaded the first Vulcan Centaur rocket on Sunday (Jan. 22), rolling it off the company's RocketShip barge and onto dry land at Port Canaveral near its launch site, Cape Canaveral Space Force station. The new rocket will make its first flight in the next few months, if all goes according to plan, sending a private lunar lander to the moon alongside two Amazon internet satellites. 
Read more at: space.com
Spaceflight Books Dedicated Isar Aerospace Launch In 2026
U.S.-based launch services provider Spaceflight said Jan. 25 it has booked a dedicated launch in 2026 from Isar Aerospace, the German rocket developer aiming to perform the first test flight of its Spectrum vehicle this year.
The mission is slated to lift off from Isar's launchpad in Andøya, Norway, to sun-synchronous orbit (SSO).
Their agreement also includes an option for an additional dedicated launch in 2025, which Isar chief commercial officer Stella Guillen told SpaceNews could also use a launchpad it is developing at the Guiana Space Center near Kourou, French Guiana.
Read more at: spacenews
Rocket Lab Satellite Mission Blasts Off Successfully In First Launch From U.S. Soil
Rocket Lab's launch vehicle successfully delivered three commercial radio satellites into orbit around the Earth, 24 hours after its original scheduled launch was aborted due to bad weather.
The company's Electron booster blasted off from NASA's Wallops Flight Facility in Virginia at 6 p.m. EST Tuesday, the California-based company's maiden launch from American soil.
Read more at: UPI
You Can Take a New High-Res Satellite Photo of Any Place on Earth for $175
With the goal of democratizing satellite images, SkyFi has launched a new app for iOS, Android, and web browsers that lets anyone access high-resolution photos of Earth quickly, easily, and affordably.
Called Earth Observation, the new app gives anyone access to detailed satellite and aerial images. SkyFi's service provides multispectral or optical photos as well as video, and in the coming months will expand to include radar, hyperspectral, and nighttime sensors, as well as advanced tools for analysis such as object detection and change detection capabilities.
Read more at: petapixel
Space Invaders: The Rise Of Commercial Firms
The space industrial complex, which used to be dominated by state-level consumers and a handful of large aerospace corporations, has now become more democratized, as a plethora of companies has entered the field. These companies have brought not only new technological innovations but also very different business approaches, such that the idea of Space 2.0 has become commonplace.
While commercial space launch companies such as SpaceX and Blue Origin have gotten much of the attention, commercial space service providers, ranging from earth-imaging companies like Planet Labs and Maxar, to satellite internet providers like Starlink, indicate that these new participants will grow their presence across the range of space services.
Read more at: gis reports online
Japan Is Changing the Game for Space Powers
2023 is going to be Japan's year in space. In a first for humanity, a privately owned lunar lander, built by Japanese private space company ispace, will attempt to land on the lunar surface by April. If successful, this private Japanese lunar landing will be a game changer for space that will challenge the usual way space exploration has been conducted since 1957, when the erstwhile Soviet Union launched Sputnik.
Read more at: diplomat
Private Peregrine Moon Lander Completes Testing Ahead Of Landmark Lunar Launch
A private U.S. moon lander just cleared a big hurdle on the path toward its debut spaceflight this year. The Peregrine lunar lander, built by Astrobotic, finished the last of its space qualification tests this month, the Pittsburgh-based company announced on Wednesday (Jan. 25). Now engineers are awaiting approval from United Launch Alliance (ULA) to ship Peregrine from Pittsburgh to Florida for mating to its United Launch Alliance (ULA) Vulcan Centaur rocket.
Read more at: space.com
SCIENCE AND TECHNOLOGY
A new Propulsion System Could Levitate Vehicles in the Earth's Upper Atmosphere
Sometimes it's hard to remember that NASA also does atmospheric research too. While typically thought of as the province of the National Oceanic and Atmospheric Administration (NOAA), America's space agency also has a vested interest in exploring our atmosphere and in the technologies that enable us to do so. As such, its NASA Institute for Advanced Concepts (NIAC) program provided a Phase I grant to a team from the University of Pennsylvania to develop a novel type of propulsion using only light to collect data in the Earth's challenging-to-explore mesosphere.
Read more at: universe today
European Launch Chief Insists There Be No Competition With Ariane Rockets
The development of a commercial launch industry in Europe lags behind the United States by about 10 or 15 years, but there are now about a dozen startups in Germany, the United Kingdom, Spain, and France building small rockets sometimes referred to as "microlaunchers."
The European Space Agency and several of these nations have provided a modicum of support to these companies, often in the form of launch contracts worth a few million dollars. But so far, European space institutions have stopped short of assisting these commercial companies more substantially, as NASA did with the commercial cargo and crew programs for the International Space Station.
Read more at: arstechnica
Plasma Thrusters Used On Satellites Could Be Much More Powerful Than Previously Believed
It has been believed that Hall thrusters, an efficient kind of electric propulsion widely used in orbit, must be large to produce a lot of thrust. Now, a new study from the University of Michigan suggests that smaller Hall thrusters can generate much more thrust—potentially making them candidates for interplanetary missions.
"People had previously thought that you could only push a certain amount of current through a thruster area, which in turn translates directly into how much force or thrust you can generate per unit area," said Benjamin Jorns, U-M associate professor of aerospace engineering who led the new Hall thruster study to be presented at the AIAA SciTech Forum in National Harbor, Maryland, today.
Read more at: phys.org
Experiments to Unlock How Human Bodies React to Long Space Journeys
Through Artemis, NASA astronauts are returning to the Moon in preparation for one day going to Mars. To better prepare astronauts for these long journeys, scientists need to know: How do extended durations in space change the human body?
Astronauts flying to the International Space Station can now volunteer for a suite of experiments that aim to help scientists learn more. Together, these experiments are called the Complement of Integrated Protocols for Human Exploration Research, or CIPHER.
Read more at: NASA
The Future Of Space Travel Might Rely On Buildings Made Of Mushrooms
Growing structures made of mushrooms on the Moon might seem like something straight out of a Ray Bradbury story. But it turns out to be more practical, and is happening more promptly, than you might think.
Just two years from now, a project is slated to head Moonward to test whether mycotecture — the use of mushrooms and other fungal substances for architectural purposes — could play a pivotal role in helping humanity construct the first off-planet habitats on the Moon and beyond.
The brainchild of architect Chris Maurer and his team at redhouse, working in collaboration with NASA and the MIT Center for Bits and Atoms, this potentially game-changing building technique is surprisingly straightforward.
Read more at: astronomy.com
NASA Announces Successful Test of New Propulsion Technology for Treks to Deep Space
As NASA gears up for a return to the Moon with the Artemis missions, the administration has announced that its researchers have successfully developed and tested a new type of supersonic rocket engine called a rotating detonation rocket engine.
The rotating detonation rocket engine, or RDRE, generates thrust with detonation, in which a supersonic exothermic front accelerates to produce thrust, much the same way a shockwave travels through the atmosphere after something like TNT explodes.
Read more at: Gizmodo
NASA Suspends Efforts To Fully Deploy Lucy Solar Array
NASA is suspending efforts, at least until late next year, to try to fully deploy a solar array on its Lucy spacecraft, citing diminishing returns as the spacecraft heads away from the sun.
In a statement quietly posted on NASA's website Jan. 19, the agency said the latest effort to latch one of two solar arrays on Lucy, more than a month earlier, failed to complete the deployment of the circular array and lock it into place. That effort, NASA said, "produced only small movement in the solar array."
Read more at: spacenews
SPACE POLICY
Rocket Operators Can Now Apply To Launch To Orbit From Canadian Soil
Canada just lifted a big barrier for rocket launches from the nation's soil. The government has given a green light to request orbital launch licenses in Canada, clearing a spaceport in rural Nova Scotia to not only apply to host its first suborbital mission in 2023, but to strive for a test orbital launch in 2024. The government announcement (opens in new tab) "signals to the world that Canada is a major player in the commercial space industry," Nova Scotia spaceport manager Maritime Launch Services (MLS) wrote on Twitter (opens in new tab) on Friday (Jan. 20).
Read more at: space.com
What are the Artemis Accords?
The Artemis Accords are a set of statements that set out common principles, guidelines, and best practices that are applicable to the safe exploration of the moon and eventually beyond as humanity extends the duration of space missions and its reach to Mars. While NASA is leading the Artemis program, which aims to kick start a new era of space exploration and put the first woman and person of color on the moon in 2024, international partnerships with numerous countries and private companies are vital to its success.
Read more at: space.com
Satellite Constellations Could Interfere With Meteorological Spectrum
Satellite megaconstellations could pose a threat to the spectrum that meteorologists are eager to protect from radio frequency interference.
At the American Meteorological Society annual meeting in Denver, meteorologists and spectrum experts expressed concern about proposals for SpaceX's second-generation Starlink broadband constellations and acknowledged that other proposed megaconstellations could create interference as well.
Read more at: spacenews
UK Space Agency Offers $62 Million For Innovative Connectivity Projects
The U.K. announced 50 million British pounds ($62 million) in funding Jan. 23 for projects that could boost the country's satellite communications industry.
The UK Space Agency said the funding pot is open to a wide range of projects, including new satellite constellations and the ground systems that support them.
The deadline for expressions of interest is March 1. Following a presentation process to pitch ideas, the UK Space Agency expects to announce winning projects sometime this summer.
Read more at: spacenews
EXCLUSIVE: Commerce's Draft Space Traffic Management Service Goes Beyond DoD's Baseline
A draft version of Commerce Department's long-awaited plan for a free space traffic management service for commercial and civil space operators goes beyond the data and analysis currently provided by the Defense Department, including margins of error regarding  satellite orbital paths and "more advanced" calculations of the probability of crashes.
The parameters of the "basic" space situational awareness (SSA) safety service — designed to free Space Command from the job — are detailed in a draft request for information (RFI), obtained by Breaking Defense, asking for industry input to the provisional plan.
Read more at: breaking defense
The Moon Agreement: Hanging by a Thread?
Before 5 January 2023, no state had ever withdrawn from any of the five United Nations treaties on space-related activities. But that day, Saudi Arabia notified the United Nations Secretary-General that it was withdrawing from the fifth of those treaties – the Moon Agreement. The Moon Agreement has long struggled for practical relevance. It has gained just 18 adherents since it opened for signature on 18 December 1979. By contrast, a new, non-binding framework for lunar exploration and use – the Artemis Accords – has gained 24 signatories in less than three years. Intriguingly, Saudi Arabia's withdrawal from the Moon Agreement comes less than six months after they signed the Accords. But in any event, a treaty with just 18 parties cannot afford to lose one. Nor can it afford to lose a party with an ambitious space program such as Saudi Arabia. What does this all mean for the future of the Moon Agreement?
Read more at: mcgill
SPACE DEFENCE
Project Mayhem, the Air Force's Secret Hypersonic Bomber, Has Begun Cooking
The engineering of next-gen weapons and defense systems is a science built around speed. In 2018, Russia made headlines when President Vladimir Putin revealed the country's hypersonic missile system, the Kh-47M2 Kinzhal, in a sizzle reel video showing the missile blowing up Florida, of all places. Although the video wasn't quite as sleek as a new iPhone reveal, the message was apocalyptically clear: the era of hypersonic weapons was here.
Read more at: popular mechanics
NASA And DARPA Will Test Nuclear Thermal Engines For Crewed Missions To Mars
NASA is going back to an old idea as it tries to get humans to Mars. It is teaming up with the Defense Advanced Research Projects Agency (DARPA) to test a nuclear thermal rocket engine in space with the aim of using the technology for crewed missions to the red planet. The agencies hope to "demonstrate advanced nuclear thermal propulsion technology as soon as 2027," NASA administrator Bill Nelson said. "With the help of this new technology, astronauts could journey to and from deep space faster than ever — a major capability to prepare for crewed missions to Mars."
Read more at: engadget
NATO's Forthcoming Space Center For Excellence Hits Key Milestone
NATO is one step closer to launching a new space center of excellence in southern France, meant to hone key roles for the alliance to address in the domain.
Representatives from 15 nations in the alliance signed an operational memorandum of understanding Jan. 18 in Paris, moving closer to the center formally becoming "NATO-accredited" and a full-fledged center of excellence (COE), the French Ministry of Defense announced Jan. 20.
Read more at: defense news
Ukraine: US Sanctions Chinese Firm Helping Russia's Wagner Group
The US has sanctioned a Chinese company for allegedly providing satellite imagery of Ukraine to support the mercenary Wagner Group's combat operations for Russia.
Changsha Tianyi Space Science and Technology Research Institute is among 16 entities slapped with curbs by the Treasury Department.
The firm, also known as Spacety China, has offices in Beijing and Luxembourg.
Wagner supplies Russia thousands of fighters in the Ukraine war.
Spacety China had provided Terra Tech, a Russia-based technology firm, with synthetic aperture radar (SAR) satellite images of locations in Ukraine, the US Treasury Department's Office of Foreign Assets Control said in a statement on Thursday.
Read more at: BBC
VARIOUS
I Pilot NASA's First And Only Mars Helicopter. My Job Can Be Like A Video Game, But Not The Kind With A Joystick.
I couldn't pilot a helicopter here on Earth, but I do it on Mars all the time. I'm the chief pilot for NASA's Ingenuity helicopter, which landed on Mars with the Perseverance rover in February 2021. At the time, I was pretty certain the helicopter was only going to make up to five flights. And if we got five flights, man, I would be overjoyed. Today, we've flown the helicopter 40 times. It's been a totally different thing than I dared to imagine. I can almost believe anything that you tell me Ingenuity can do, because it just keeps going.
Read more at: business insider
NASA's Artemis III: First Human Mission to the Lunar South Pole
Humans have always been drawn to explore, discover, and learn as much as we can about the world—and worlds—around us. This isn't always easy, but it's in our nature. For the benefit of all humanity, NASA and its partners will land the first woman and first person of color on the surface of the Moon with Artemis.
Following two Artemis test missions, Artemis III, currently planned for 2025, will mark humanity's first return to the lunar surface in more than 50 years. NASA will make history by sending the first humans to explore the region near the lunar South Pole.
Read more at: scitechdaily
Inside Globus, A Soviet-Era Analog Space Computer
Whenever [Ken Shirriff] posts something, it ends up being a fascinating read. Usually it's a piece of computer history, decapped and laid bare under his microscope where it undergoes reverse engineering and analysis to a degree that should be hard to follow, but he still somehow manages to make it understandable. And the same goes for this incredible Soviet analog flight computer, even though there's barely any silicon inside.
Read more at: hackaday
Classified Chinese Satellite Releases Small Object In Orbit
A classified Chinese technology verification satellite that launched earlier this month has apparently  released an object into orbit alongside it.
China launched (opens in new tab) Shijian 23 on a Long March 7A rocket on Jan. 8, sending the satellite into an initial transfer orbit to reach its intended geostationary orbit (GEO), around 22,236 miles (35,786 kilometers) above Earth.
Data released by the U.S. Space Force's 18th Space Defense Squadron (18 SDS), which focuses on space domain awareness, shows that Shijian 23 reached geosynchronous orbit around Jan. 15, drifting toward its intended position in the GEO belt. Cataloging by the 18 SDS has further revealed that Shijian 23 released an object on Jan. 16. 
Read more at: space.com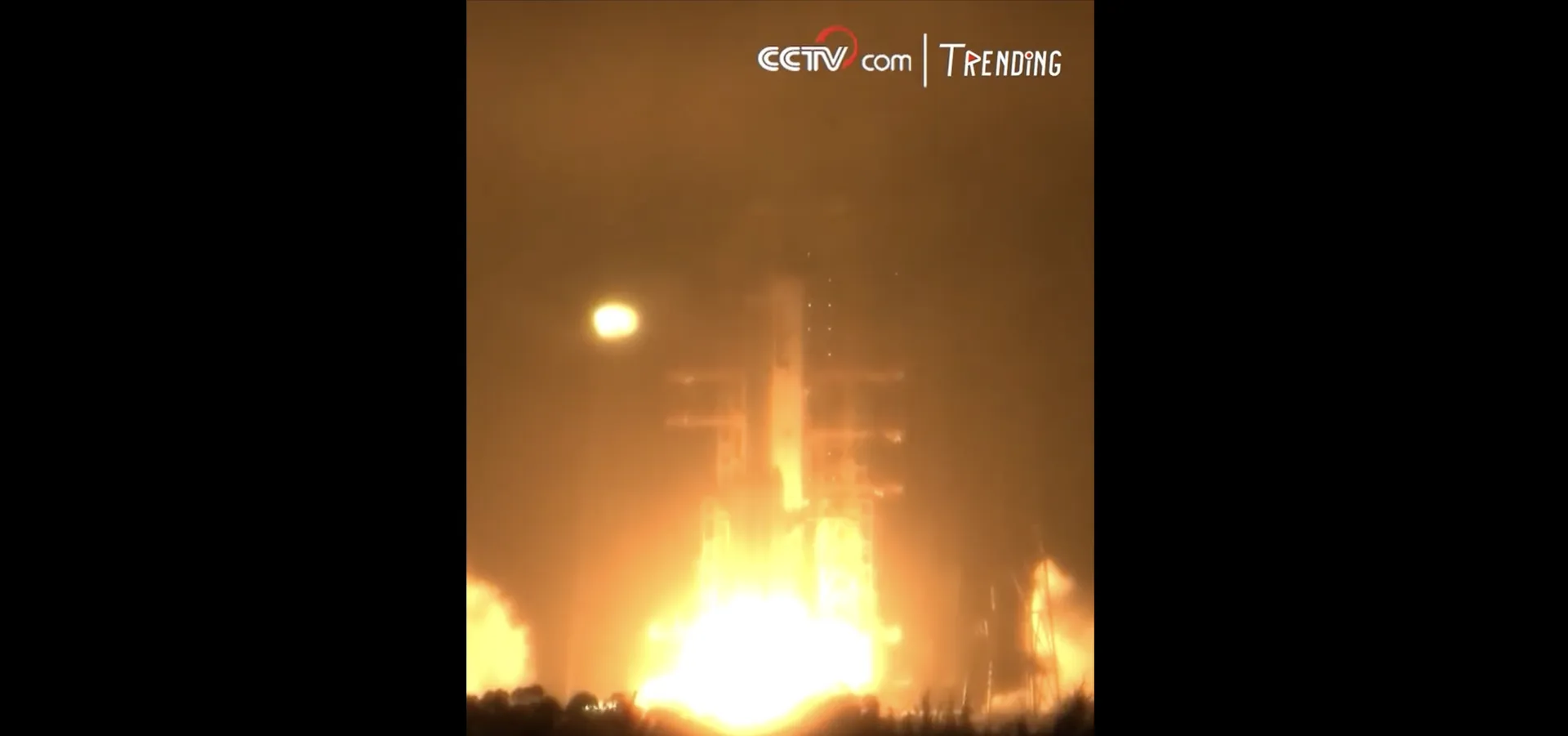 New Galileo Service Set To Deliver 20 Cm Accuracy
Following months of testing by ESA engineers at the ESTEC technical centre in the Netherlands, Galileo's High Accuracy Service (HAS) was officially declared available to users at the European Space Conference in Brussels, Belgium, today. "Galileo is not standing still," remarks Javier Benedicto, ESA Director of Navigation. "This new High Accuracy Service offers a new dimension of precision to everyone who needs it, while the Open Service Navigation Message Authentication – already available – allows users to authenticate Galileo signals as they make use of it, to minimise any risk of spoofing. And an upgraded integrity message of the signal rolled out last year reduces the time to first fix while enhancing the overall robustness of Galileo.
Read more at: ESA
European Space Agency Says It Has No Plans To Send Astronauts To China's Tiangong Space Station
A top official with the European Space Agency said it had no plans to send European astronauts to the newly completed Chinese space station, making it clear for the first time that the agency is no longer committed to working with China in human space flight in the near future.
"We are very busy supporting and ensuring our commitments and activities on the International Space Station," ESA director general Josef Aschbacher told a press conference in Paris on Monday.
Read more at: SCMP
Buckle Up, It Could Get Bumpy: The Space Economy's Vaunted Resilience Will Be Tested In 2023
While gloomy economic forecasts spell trouble for early-stage space firms in 2023, analysts say the industry as a whole should largely prove resilient to any downturn.
Space businesses are more agile than ever in responding to changing market conditions, and governments worldwide are expected to continue underpinning growth for many of them, even as private funding sources dry up.
However, even those able to weather harsh financial climates will face operational challenges and dampened growth prospects this year.
Read more at: spacenews
These Are the Biggest Rocket Engines of All Time
I don't know if you know this, but space is really freaking big. So to get there, we need to turn to some pretty enormous machines. The rockets that shoot satellites, astronauts and other craft into space can weigh hundreds of thousands, if not millions, of pounds. So, they need a pretty big engine to get off the ground. But, what are the biggest rocket engines out there, and what the heck have they been used for? That's a question I pondered recently while staring aimlessly into space. So, here's the answer to that questions.
Read more at: jalopnik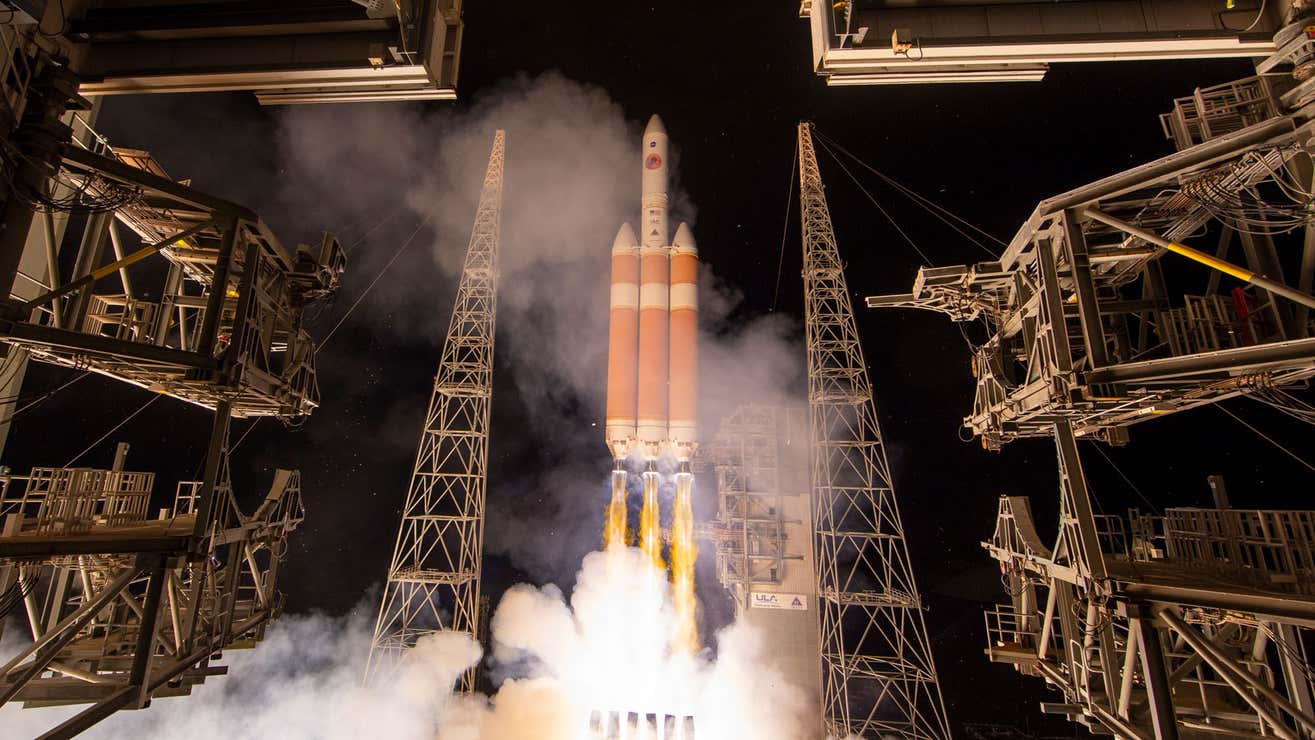 Psychologists To Look At Options Of Support For Russian Cosmonauts Staying Onboard ISS
Psychologists will look at options of support for Russian cosmonauts who have to stay onboard the International Space Station (ISS), the psychological support service told TASS on Thursday.
"The decision concerning the Soyuz MS-22 crew was passed not long ago. But cargo ships fly to the ISS not very often, so it is quite difficult to deliver any extra things to the cosmonauts. We have anticipated such a situation: we will consider that.
Read more at: TASS
The Largest Plane in the World Just Completed Its Longest Test Flight
As far as aviation developments go, the predominate focus, by and large, has on speed — how fast an aircraft can travel without crashing. The startup Boom Supersonic has even developed a demonstrator aircraft, their vision for which would have huge implications for the industry if it were to come to fruition. But while Boom Supersonic has its sights trained on velocity, there are other companies — Stratolaunch chief among them — laser-focused on size. In fact, the world's biggest airplane — designed to carry air-launch-to-orbit rockets and hypersonic vehicles, according to a report from USA Today — just successfully completed its longest test flight to date.
Read more at: insidehook
China Working On New Moon Rover For 2026 Mission To Lunar South Pole
China is working on a new rover that will begin to explore the south pole of the moon around 2026. The Chang'e 7 mission is part of a recently approved new phase of Chinese lunar exploration that will target the moon's south pole and far side. Chang'e 7 will consist of an orbiter, lander, rover and a small, flying detector that can move into shadowed craters to hunt for evidence of water ice. The mission will also be supported by a new communications relay satellite (opens in new tab).
Read more at: space.com
Day of Remembrance Marks 20th Anniversary of Columbia Crew Loss
NASA's Kennedy Space Center in Florida paid tribute to the crew members of space shuttle Columbia, as well as other astronauts who have perished in the line of duty, during NASA's Annual Day of Remembrance. The center's senior management and guests attended the ceremony at the Space Mirror Memorial at the Kennedy Space Center Visitor Complex on Jan. 26, 2023.
"In a community that frequently commemorates the milestones and achievements made possible through the teamwork and contributions of so many, today is a different kind of observance, a day to recognize and honor those who lost their lives in pursuit of knowledge, and those losses are heavy," said Kennedy Space Center Director Janet Petro.
Read more at: NASA