TOP NEWS
US Downs Chinese Balloon, Drawing A Threat From China
The U.S. military on Saturday shot down a suspected Chinese spy balloon off the Carolina coast after it traversed sensitive military sites across North America. China insisted the flyover was an accident involving a civilian aircraft and threatened repercussions.
President Joe Biden issued the order but had wanted the balloon downed even earlier, on Wednesday. He was advised that the best time for the operation would be when it was over water, U.S. officials said. Military officials determined that bringing it down over land from an altitude of 60,000 feet would pose an undue risk to people on the ground.
Read more at: seattle times
Get Ready: SpaceX Starship's First Launch Is For Real
Elon Musk lost his claim as having the most powerful space-worthy rocket when NASA blasted its own mega rocket to the moon in November. But the SpaceX founder could win back the title with his company's next big project. Starship, SpaceX's skyscraping rocket and spacecraft, will launch on its first mission soon. During the test flight, the colossal booster will separate about three minutes after liftoff and land in the Gulf of Mexico, according to federal filings(Opens in a new tab). The ship will fly in space around Earth at an altitude of over 150 miles, then splash down off the Hawaiian coast(Opens in a new tab).
Read more at: Mashable
Sidus Space Raises $5.2 Million For LEO Constellation
Sidus Space said Feb. 2 it has raised $5.2 million from the stock market to support LizzieSat, a multipurpose constellation it expects to start deploying in low Earth orbit this year.
The company sold shares on NASDAQ for $0.30 each, a steep discount to their $5 initial offering price in December 2021 after declining for much of the year.
Proceeds will help expand manufacturing capabilities, sales and marketing efforts, and cover operational costs as production ramps up toward as many as 100 small satellites over the next two years.
Read more at: spacenews
SPACE HAZARDS and STM
Europe Seeks Greater Autonomy In Space Traffic Management
European officials say they're making progress to achieve "strategic autonomy" in space traffic management by building up both capabilities and policy.
During a session at the 15th European Space Conference Jan. 25, representatives from the European Commission, European Space Agency and industry said they were making progress in building up European abilities in space situational awareness (SSA) and space traffic management (STM), reducing reliance on the United States.
Read more at: spacenews
SpaceX Crew Dragon Vehicle Could Be Used To Evacuate ISS Astronauts In An Emergency
A SpaceX Crew Dragon vehicle currently docked to the International Space Station (ISS) could be used to transport extra crew members back to Earth in the event of an emergency, NASA announced.
Following a coolant leak in a Russian Soyuz spacecraft docked to the ISS in December, international space agencies including NASA and Roscosmos worked together to come up with a plan to safely transport crew members home. The plan they settled on was to use a replacement Soyuz craft that will be launched in February.
Read more at: Verge
Leolabs Scans Skies With West Australian Space Radar
LeoLabs announced the commissioning Jan. 30 of its West Australian Space Radar to improve tracking of satellites and debris in low-Earth orbit.
LeoLabs tracks more than 20,000 space objects with 10 phased array radars at sites in Alaska, Australia, the Azores archipelago, New Zealand, Texas and Costa Rica.
The two individual radars that comprise LeoLabs' West Australian Space Radar will bolster the company's ability to track objects in medium- and high-inclination low-Earth orbits as they pass over the Southern Hemisphere, LeoLabs CEO Dan Ceperley told SpaceNews.
Read more at: spacenews
'Angel Wings' for Satellites Could Help Mitigate Space Junk
As futuristic as this sounds, real estate in space is booming. Major corporations and science research organizations are actively vying to send satellites into orbit for extraordinary reasons — developing free internet connection; enhancing GPS systems; monitoring climate change; even analyzing Albert Einstein's trippy general relativity equations. But while humanity continues to advance technologically, experts are growing increasingly worried about a major issue: We've found a new area of the universe to pollute.
Read more at: CNET
Holes In Sun's Atmosphere Can Help Predict Space Weather On Earth
Coronal holes are cooler, darker regions in the sun's upper atmosphere, the corona, from which solar wind streams into space at high speed. A new study has now found that the magnetic properties of these holes can be used to forecast the severity of geomagnetic storms that hit Earth. Geomagnetic storms happen when bursts of solar wind, streams of magnetized particles from the corona, interact with Earth's magnetic field and penetrate the planet's atmosphere. Some geomagnetic storms are a result of coronal mass ejections (CMEs), powerful eruptions of plasma from the corona that usually originate from sunspots.
Read more at: space.com
COMMERCIAL SPACE
Asteroid Mining Startup Astroforge To Launch First Missions This Year
A startup with plans to mine asteroids for metals says it will launch its first two missions this year, including one that will fly by a near Earth asteroid.
AstroForge announced Jan. 24 that it will launch a cubesat into low Earth orbit in April to test its refinery technologies. That will be followed in October by a larger spacecraft that will go by a near Earth asteroid, collecting data about its composition, including the presence of platinum-group metals, or PGMs.
Read more at: spacenews
Isar Aerospace and Spaceflight Inc. Sign Launch Agreement to Service Global Market
European launch service company Isar Aerospace, and U.S.-based Spaceflight Inc., the leading global launch services provider, announced they have signed a multi-launch services agreement. Under the agreement, Spaceflight secured one dedicated launch in 2026 to a sun-synchronous orbit taking off from Andøya, Norway and an option to add an additional dedicated launch to occur in 2025.
"We've seen an increased demand for flexible and affordable launch options around the globe, but especially for our European-based customers," says Curt Blake, CEO and president of Spaceflight.
Read more at: isaraerospace
Polaris Dawn: The Trailblazing Commercial Mission Of The Polaris Program
Polaris Dawn is the gate-opener mission to the larger Polaris Program, a set of at least three anticipated missions bankrolled by a billionaire. The mission will fly on a SpaceX Crew Dragon spacecraft no earlier than March 2023 and will be commanded by Jared Isaacman, the founder of payment provider Shift4. This will be Isaacman's second mission in space after paying for the Inspiration4 mission in 2021.
Read more at: space.com

Elon Musk Teases Expendable Version Of Spacex's Reusable Starship Rocket
SpaceX CEO Elon Musk says that the company could eventually develop an expendable version of its next-generation Starship rocket.
Starship is extraordinarily ambitious. Even before considering the unproven concepts of orbital propellant refilling and full, rapid reusability that are central to the full system, Starship is a beast. The rocket measures 120 meters (~390 ft) tall and is theoretically capable of producing up to 7590 tons (~16.7M lbf) of thrust at sea level. It's larger, taller, heavier, and more powerful than any other launch vehicle in history. 33 Raptor 2 engines power Starship's Super Heavy booster – also more than any other rocket.
Read more at: teslarati
When Will United Launch Alliance's Vulcan Rocket Fly?
The large Vulcan rocket, which has received dozens of launch orders from the US Department of Defense and Amazon for its Project Kuiper megaconstellation, is due to make its debut at some point this year. But when?
In response to a query from Ars, a spokesperson from the rocket's primary customer, Astrobotic, said the mission is targeted for a launch during the first quarter of 2023, i.e., before the end of March. A spokesperson for Vulcan's manufacturer, United Launch Alliance, did not specify a time frame, saying a launch date would only be set after additional testing was completed.
Read more at: arstechnica
Richard Branson's Satellite Launch Company Isn't Doing So Hot
Virgin Investments Limited has pumped $55 million into Virgin Orbit since November of last year, in what is a troubling sign for the fledgling satellite launch company.
Cash flow problems, an achingly slow launch cadence, and a botched satellite delivery in January—these are a few of our not-so-favorite things when it comes to Virgin Orbit these days. The Richard Branson-owned company is struggling, and based on recent developments, it appears to be struggling quite badly.
Read more at: Gizmodo
European Startup Gets $44 Million For Space Station Transportation Vehicles
European startup The Exploration Company said Feb. 1 it has raised 40.5 million euros ($44 million) to develop reusable orbital vehicles for flying goods and people to space.
The Series A funding will help finance a series of tests and demonstrations the startup hopes to kick off late this year on the inaugural launch of Europe's Ariane 6 rocket.
Hélène Huby, The Exploration Company's co-founder and CEO, said Ariane 6 is slated to launch a small reentry demonstrator for the startup called Bikini that is around 40 kilograms and 60 centimeters in diameter.
Read more at: spacenews
SCIENCE AND TECHNOLOGY
Everything You Need To Know About CALLISTO
The economic benefit of reusability in small launch vehicles is still very much in question. However, SpaceX has more than proven that reusability can drastically reduce launch costs in medium to heavy-lift launch vehicles. Europe was slow to accept this new reality.
In October 2017, ArianeGroup CFO Pierre Godart told SpaceNews that the company was "trying to see whether there is really a business case for reusability." This comment was made approximately two years after the first successful SpaceX recovery and the same year that the company relaunched its first five recovered and refurbished Falcon 9 boosters.
Read more at: european spaceflight
NASA's Geotail Spacecraft Ends 30-Year Mission Studying Earth's Magnetosphere
After almost 31 years in space studying the protective magnetic bubble that surrounds Earth known as the magnetosphere, NASA's Geotail mission has come to an end.
Geotail's second data recorder, which had been gathering data about the structure and dynamics of our planet's magnetosphere, failed on June 28, 2022. The spacecraft's first data recorder had failed 10 years previous to this in 2012.
Attempts were made to repair the data recorder remotely which subsequently failed, forcing the joint mission with the Japanese Space Agency (JAXA) to draw to a close on Nov. 28, 2022. NASA announced the end of the mission in a statement (opens in new tab) on Jan. 18.
Read more at: space.com
2022 International Space Station National Laboratory Annual Report Highlights Successful Year
In fiscal year 2022 (FY22), the International Space Station (ISS) National Laboratory made great strides in its mission to return value to the nation and enable a sustainable economy in low Earth orbit. This year's successes are highlighted in the ISS National Lab Annual Report for FY22 (October 1, 2021, through September 30, 2022), which has been released by the Center for the Advancement of Science in Space, Inc. (CASIS).
Read more at: ISS national lab
James Webb Space Telescope Suffers 2nd Instrument Glitch
Every spacecraft glitches occasionally, and even the most powerful space telescope ever launched isn't immune.
The James Webb Space Telescope (JWST or Webb) launched in December 2021 and has been conducting science observations since July 2022, stunning the world with its gorgeous images and revolutionary data. But on Jan. 15, JWST's Near Infrared Imager and Slitless Spectrograph (NIRISS) instrument "experienced a communications delay within the instrument, causing its flight software to time out," according to a Jan. 24 statement (opens in new tab) from NASA. NIRISS can't currently be used for science, the statement noted.
Read more at: space.com
Rolls-Royce Unveils Early-Stage Design For Space Nuclear Reactor
A new image shows a possible version of future space propulsion.
Nuclear fission systems, which harness the energy released in the splitting of atoms, could be used to power astronaut bases on the moon or Mars. Or they could help shorten the travel time to the Red Planet, which takes six to nine months to reach with current-generation propulsion systems.
Read more at: space.com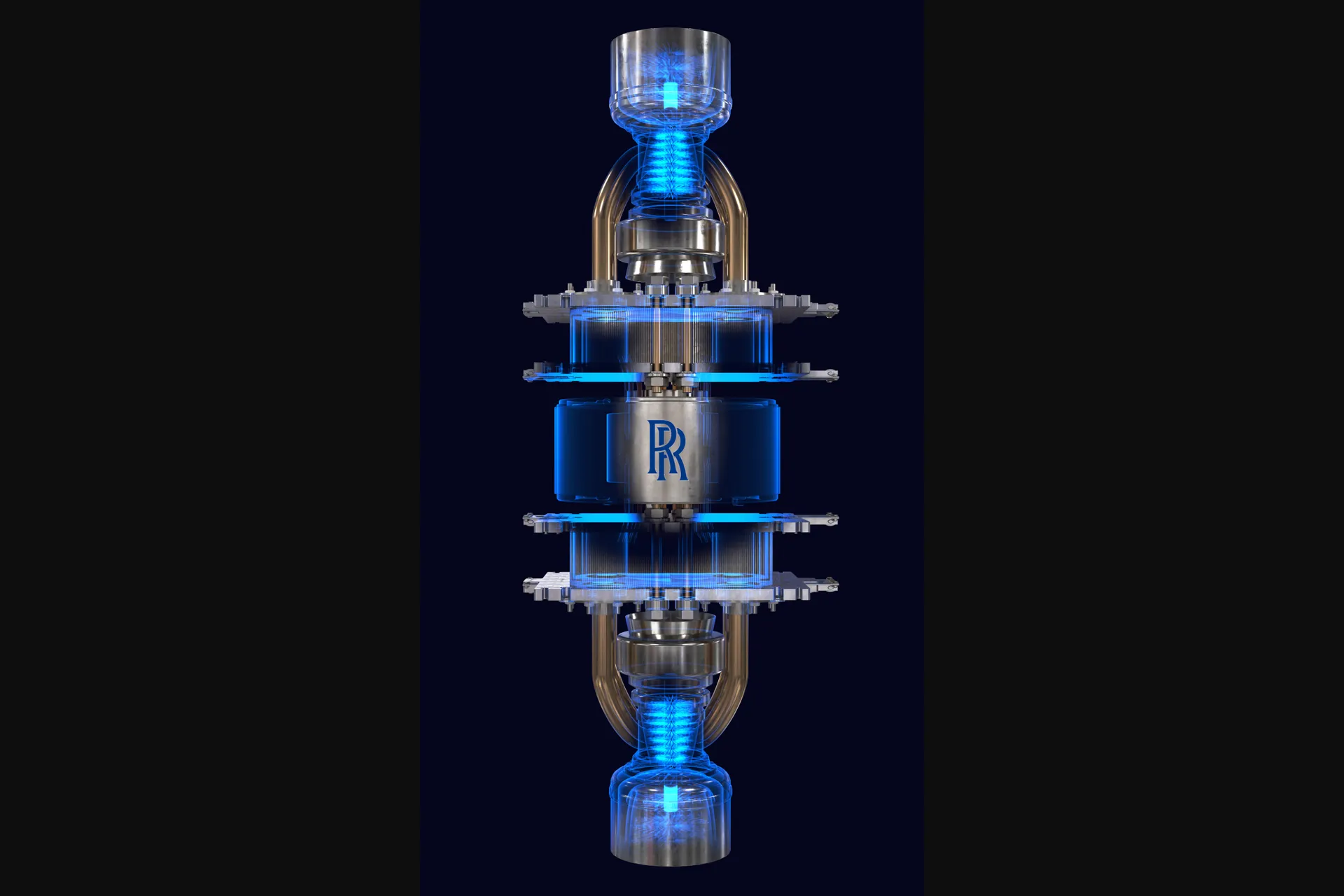 ISRO Completes Investigation Into SSLV Launch Failure
The Indian Space Research Organisation (ISRO) says it has identified and corrected the problem that doomed the first flight of a small launch vehicle as it gears up for a second attempt.
ISRO said Feb. 1 that an investigation into the failed inaugural launch of its Small Satellite Launch Vehicle (SSLV) last August concluded that an unexpectedly strong shock during separation of the second stage saturated accelerometers in the rocket's guidance system, triggering a "salvage mode" that ended up placing its payload into an unacceptably low orbit.
Read more at: spacenews
Mars Ingenuity Kicks up a Surprising Amount of Dust Every Time it Lands
There's no way to sugarcoat it: Mars has a "dust problem." The surface of the Red Planet is covered in particulate matter consisting of tiny bits of silica and oxidized minerals. During a Martian summer in the southern hemisphere, the planet experiences dust storms that can grow to encompass the entire planet. At other times of the year, dust devils and dusty skies are a persistent problem. This hazard has claimed robotic explorers that rely on solar panels to charge their batteries, like NASA's Opportunity rover and the InSight lander, which ended their missions in 2018 and 2022, respectively.
Read more at: Universe today
Long-Delayed Exomars Mission Still Dreams Of 2028 Launch
War, budget cuts, a pandemic and a crash: For all its trials, Europe's ExoMars mission might be more deserving of the name Perseverance than NASA's Martian rover.
But the European Space Agency still hopes the mission can launch in 2028 on its long-delayed quest to search for extraterrestrial life on the Red Planet.
This time last year, the ESA's Rosalind Franklin rover was all ready for a September launch from the Baikonur Cosmodrome in Kazakhstan, planning to catch a ride on a Russian rocket and descend to the Martian surface on a Russian lander.
Read more at: phys.org
SPACE POLICY
What The United States Should Do Regarding Space Leadership?
The domain of space is changing fast. Once the realm of elite astronauts and space scientists who had access based on state sponsorship or university-funded programs, today space is truly democratizing, being adopted by almost anyone with a passion and an inclination to do space, creating companies, networks, and investing in the development of space. Look no further than countries like India or Japan, long dominated by elite state-sponsored space institutions but now creating enabling structures, be it in regard to new organizations, regulations, and investment opportunities for private citizens to develop space capacities and collectively take their societies forward.
Read more at: spacereview
South Korea Picks Vega C To Launch Satellite Grounded By Russian Sanctions
South Korea has selected Arianespace's Vega C rocket to launch a multipurpose imaging satellite, KOMPSAT-6, that has remained grounded due to sanctions imposed on Russia for invading Ukraine.
South Korea's vice minister for science, Oh Tae-seog, announced Feb. 1 that Vega-C was selected for the launch following international bidding.
In December, South Korea formally revoked a Russian contract for what was supposed to be a late 2022 launch of KOMPSAT-6 from the Plesetsk Cosmodrome in northern Russia aboard an Angara rocket, according to the vice minister. He didn't explain whether the Korean government would seek Russian compensation for the delay.
read more at: Spacenews
United States And India Expand Civil Space Cooperation
U.S. and Indian officials agreed this week to expand civil space cooperation, including training Indian astronauts and flying payloads on commercial lunar landers.
In meetings this week in Washington, held with little public fanfare, the United States and India agreed to expanded cooperation in civil space and laid the groundwork for potential new efforts.
In a White House statement Jan. 31, the countries announced they would arrange for training of an Indian astronaut at NASA's Johnson Space Center. They did not disclose when the training would take place or what the "advanced training" would entail.
Read more at: spacenews
Lockheed Martin, Viasat Executives Named To Presidential Advisory Panel
The White House on Feb. 3 announced the appointment of new members to President Biden's National Security Telecommunications Advisory Committee.
Among the newly selected members of the NSTAC are Johnathon Caldwell, vice president of military space at Lockheed Martin, and Mark Dankberg, chairman and CEO of telecommunications satellite operator Viasat.
The NSTAC, chaired by Microsoft vice president Scott Charney, has a total of 30 presidentially appointed industry executives who advise the White House on the security, reliability and preparedness of the nation's critical communications and information infrastructure.
Read more at: Spacenews
House Passes Commercial Remote Sensing Bill
The House Science Committee scored a bipartisan victory Jan. 30 with the passage of a minor commercial remote sensing bill even before the committee's first meeting of the new Congress.
The House passed by voice vote H.R. 290, the Commercial Remote Sensing Amendment Act of 2023, after only a brief discussion on the House floor. The bill was introduced earlier in the month by Rep. Frank Lucas (R-Okla.), chairman of the committee, and Rep. Zoe Lofgren (D-Calif.), the ranking member of the committee.
Read more at: Spacenews
SPACE DEFENCE
US Air Force performs final test on HAWC hypersonic scramjet missile
DARPA and the U.S. Air Force successfully carried out the final test of their scramjet-powered Hypersonic Airbreathing Weapon Concept (HAWC) missile, according to a press statement. As Air & Space Forces Magazine points out, the U.S. Air Force recently decided to move forward with two hypersonic weapons — Lockheed Martin's AGM-183 Air-Launched Rapid Response Weapon (ARRW) and the Hypersonic Attack Cruise Missile (HACM) — while discontinuing the HAWC program.
Read more at: interesting engineering
Enter the Hunter Satellites Preparing for Space War
Former US Air Force major Even "Jolly" Rogers is worried about a space war. "Conflict exists on a continuum that begins with competition and ultimately leads into full-scale conflict like what you're seeing in Ukraine," he says. The US, he adds, is already "in active competition with Russia and China for freedom of action and dominance of the space domain. And it's evolving very quickly." So on January 26 last year, the former US Air Force major incorporated True Anomaly, Inc to "solve the most challenging orbital warfare problems for the US Space Force," he later tweeted.
Read more at: Wired
Chinese Spy Balloon Over The US: An Aerospace Expert Explains How The Balloons Work And What They Can See
The U.S. military shot down what U.S. officials called a Chinese surveillance balloon off the coast of South Carolina on Feb. 4, 2023. Officials said that the U.S. Navy planned to recover the debris, which is in shallow water. The U.S. and Canada tracked the balloon as it crossed the Aleutian Islands, passed over Western Canada and entered U.S. airspace over Idaho. Officials of the U.S. Department of Defense confirmed on Feb. 2, 2023, that the military was tracking the balloon as it flew over the continental U.S. at an altitude of about 60,000 feet, including over Malmstrom Air Force Base in Montana. The base houses the 341st Missile Wing, which operates nuclear intercontinental ballistic missiles.
Read more at: Conversation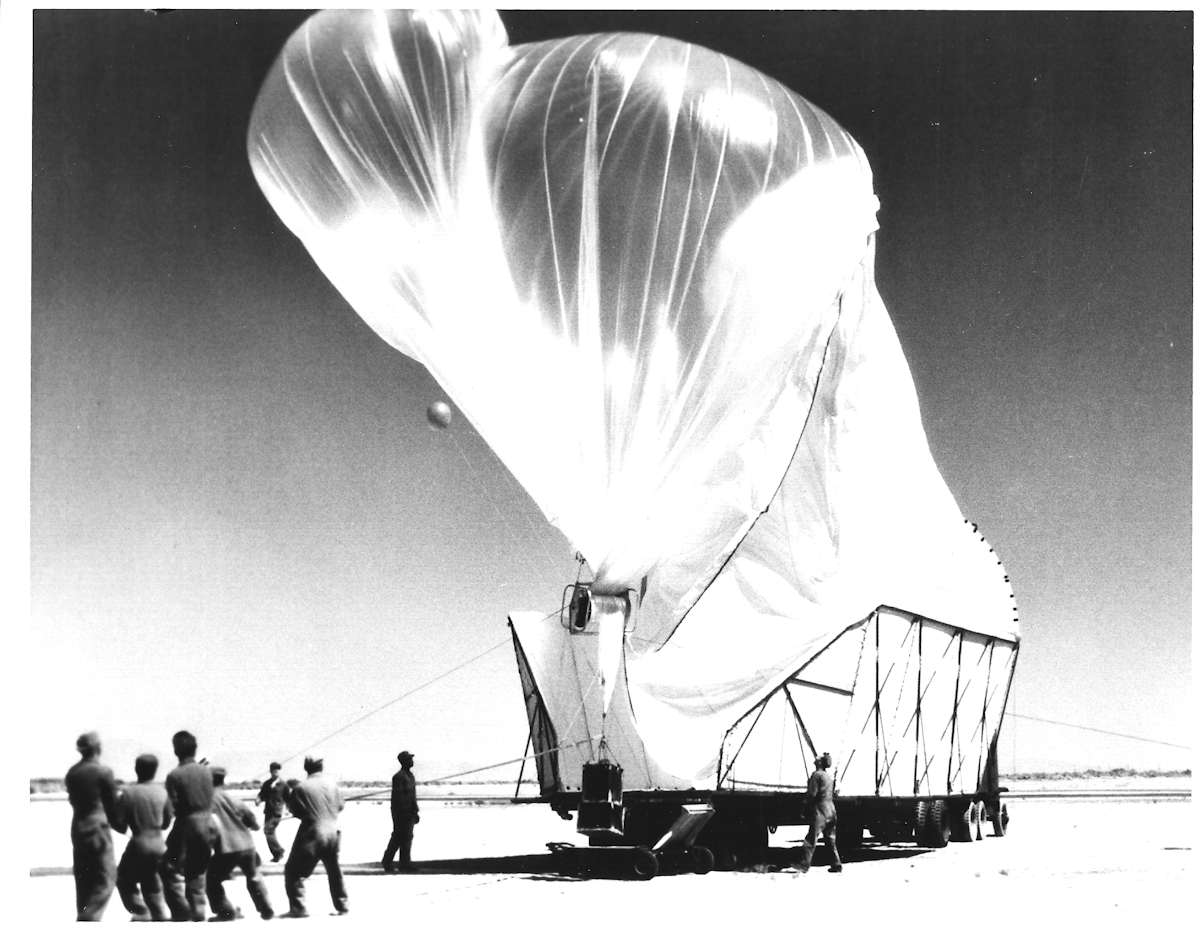 Space Force Chief: Satellites Are Under Threat, 'We Have To Be Ready'
Threats to U.S. satellites are becoming more complex and unpredictable, which will require new ways of training and preparing for a possible conflict, Gen. B. Chance Saltzman, U.S. chief of space operations, said Jan. 31.
Saltzman assumed command of the Space Force in November and recently announced his priorities for the coming year, one of which is to field "combat ready forces."
That means "we have to be resilient, we have to be ready, and we have to be combat credible," Saltzman told reporters at the Pentagon.
Read more at: spacenews
Space Development Agency Issues Draft Solicitation For 72 Satellites
The Space Development Agency is planning a new procurement of 72 satellites to continue to build out a military constellation in low Earth orbit.
In a Jan. 31 draft solicitation, the agency seeks input from vendors interested in bidding for 72 satellites and supporting ground systems that will make up a portion of a planned 216-satellite Tranche 2 Transport Layer. Responses are due March 1.
Read more at: spacenews
Hydrosat Wins Air Force Contract For Thermal Infrared Data Analytics
Hydrosat won a $1.2 million Air Force contract to investigate uses of thermal infrared data for national security applications, the company announced Feb. 2. Based in Washington, D.C., Hydrosat is a startup founded in 2017 that analyzes data from satellites to study the planet's environmental conditions. The contract was awarded by AFWERX, an Air Force organization that works with startups. The customer for the data is the National Air and Space Intelligence Center (NASIC), based at Wright Patterson Air Force Base, Ohio.
Read more at: spacenews
VARIOUS
Musk's Gateway To Mars: All You Need To Know About Elon's £2.4 BILLION, 395ft-Tall Starship
It is a day that could go down in history as the moment humans took their first small step in what will be a giant leap to becoming a multi-planetary species.
Elon Musk's $3 billion (£2.4 billion) Starship – a vehicle that could be a game-changer for long-distance space travel – is now just weeks away from shooting for the stars in what will be a highly-anticipated maiden orbital launch.
On Monday, the 395ft-tall rocket and its accompanying craft achieved a major milestone after being fuelled up and fully stacked for the first time ever, meaning lift-off could happen as early as next month.
Read more at: dailymail
CNN Exclusive: Inside The Secretive Process To Select The First Astronauts For NASA's Next Moon Mission
Sometime this spring, NASA will make one of the biggest announcements in its history when it names the initial four-person crew for its flagship Artemis program to return astronauts to the moon for the first time in 50 years.
Scheduled to launch in 2024, Artemis II will be the program's first crewed mission to orbit the moon, flying farther into space than any humans since the Apollo program and paving the way for the Artemis III crew to walk on the moon in 2025 — all aboard the most powerful rocket ever built and at a price tag that by then will approach $100 billion.
Read more at: CNN
10 Big Reasons to Build a Permanent Lunar Colony
It's been over 50 years since mankind first set foot on the Moon, and while private enterprises like SpaceX are already making plans to colonize Mars, NASA has unfinished business closer to home. Their goal? We're going back to the Moon, and this time it's to stay. Back on Dec 11th, 2017, President Trump's Space Policy Directive 1 mandated that NASA focus on returning humans to the Moon — which NASA administrator Jim Bridenstine named the "Artemis Program" last May.
Read more at: medium
Sky Yachting Is Coming: How Luxury Airships Are Bringing the Pleasures of Cruising to the Skies
Airships, which for centuries have reflected the inventive spirit of visionaries such as Leonardo da Vinci and Jules Verne, are currently experiencing a renaissance. Though they'll never compete with jet aircraft for long-distance travel, airships offer low operating costs, reduced infrastructure requirements and significantly lower carbon output.
And the advantages are particularly pronounced in the field of regional travel, where growing pressure from governments and environmental groups is threatening to restrict the commercial air-travel sector.
Read more at: robbreport
NASA Meeting Works To Define Exploration Architecture
NASA officials met last week to review its overall exploration architecture, although it was unclear exactly what they agreed to and when they will make it public.
Agency leaders met at the Kennedy Space Center for what NASA calls the Architecture Concept Review, a meeting linked to the development of 63 objectives for its lunar and Mars exploration plans released in September.
read more at: spacenews
NASA Renames Space Observatory In Honor Of Moon Telescope Visionary George Carruthers
A forthcoming NASA telescope that will observe Earth from space has been renamed in honor of the late visionary scientist and inventor George R. Carruthers.
The telescope, previously known as the Global Lyman-alpha Imager of the Dynamic Exosphere (GLIDE) mission, is now called the Carruthers Geocorona Observatory.
Read more at: space.com
Astronomers Say They Have Spotted the Universe's First Stars
A group of astronomers poring over data from the James Webb Space Telescope (JWST) has glimpsed light from ionized helium in a distant galaxy, which could indicate the presence of the universe's very first generation of stars.
These long-sought, inaptly named "Population III" stars would have been ginormous balls of hydrogen and helium sculpted from the universe's primordial gas. Theorists started imagining these first fireballs in the 1970s, hypothesizing that, after short lifetimes, they exploded as supernovas, forging heavier elements and spewing them into the cosmos.
Read more at: quanta magazine
China Wants To Launch Over 200 Spacecraft In 2023
China last year performed 64 orbital rocket launches and finished building its own space station, but the country is planning an even busier year for 2023. China's main space contractor and Long March rocket maker, CASC, announced (opens in new tab)on Jan. 18 that it is planning more than 60 launches this year, after carrying out 54 missions throughout 2022. China's emerging commercial launch service providers — including Expace, Galactic Energy, CAS Space, Orienspace and Space Pioneer (opens in new tab) — are also expected to add to this manifest. Commercial launchers accounted for 10 launches in 2022, including two failures.
Read more at: space.com
NASA Hits Limits Of Space Station Utilization
NASA has effectively reached full utilization of the International Space Station given limitations on crew time and the ability to get cargo to and from the station, an agency official said Jan. 30.
Speaking at a meeting of a National Academies committee working on the decadal survey for biological and physical sciences in space, Kirt Costello, NASA ISS chief scientist, said that the agency had reached the limits of its share of station resources to do research.
Read more at: spacenews
If NASA Had Known Ahead Of Time Columbia Was Going To Disintegrate On Re-Entry, How Would They Have Gotten The Astronauts Down?
On Jan. 16, 2003 space shuttle Columbia left Earth for its 28th and last flight. Even though at the time building the International Space Station was the main goal of the shuttle program, STS-107 (Columbia's final mission) emphasized pure research, according to Space.com. The seven-member crew — Rick Husband, commander; Michael Anderson, payload commander; David Brown, mission specialist; Kalpana Chawla, mission specialist; Laurel Clark, mission specialist; William McCool, pilot; and Ilan Ramon, payload specialist from the Israeli Space Agency — had spent 24 hours a day doing science experiments in two shifts.
Read more at: aviation geek club
NASA's Rotating Detonation Rocket Engine Posts Record Test Results
Explosions get you much more bang from your fuel buck than combustion – if your engine can withstand them. NASA believes the rotating detonation engine could be the future of deep space travel, and it's getting strong results in prototype testing.
Combustion engines are tried and true, and however angry they might look and sound in a top-fuel dragster or space rocket booster, the combustion process of oxidizing fuel in air is relatively slow and predictable. Detonation, on the other hand, is as chaotic and destructive as it sounds.
Read more at: newatlas
TAU Establishes First Observatory For Orbit Satellite Communication
Tel Aviv University (TAU) scientists have built the first ground station in Israel – among the most advanced in the world – for tracking and sensing hyperspectral imaging and optical and quantum communication with satellites in orbit around the Earth.
The station includes a satellite observatory dome with a diameter of 4.25 meters, a tracking system, a primary high-speed camera and secondary tracking cameras, laser equipment, single-photon detectors and a tracking robot that can carry two telescopes simultaneously.
Read more at: jpost
"Major Malfunction": Remembering Challenger's Last Launch, OTD in 1986
For those of us of a certain age, there can be few more horrific images imprinted upon our long-term memories than the sight of shuttle Challenger exploding in the clear Florida sky on the morning of 28 January 1986. For this author, then a nine-year-old boy growing up on the outskirts of the industrial city of Birmingham, England, the nightmarish event was played out on live television and the sheer enormity of the tragedy was hard to comprehend.
Read more at: Americaspace