TOP NEWS
NASA's Aerospace Safety Advisory Panel Releases 2022 Annual Report
The Aerospace Safety Advisory Panel (ASAP), an advisory committee that reports to NASA and Congress, issued its 2022 annual report Tuesday, Feb. 7, 2023, examining the agency's safety performance, accomplishments, and challenges over the past year.
The report highlights 2022 activities and observations on NASA's:
Strategic Vision and Guiding Principles
Agency Governance
Program Management
Read more at: NASA
Amazon Gets Key FCC Approval For More Than 3,000 LEO Broadband Satellites
he Federal Communications Commission approved Amazon's plan Feb. 8 to deploy and operate 3,236 broadband satellites, subject to conditions that include measures for avoiding collisions in low Earth orbit (LEO).
Amazon got initial FCC clearance for its Ka-band Project Kuiper constellation in 2020 on the condition that it secured regulatory approval for an updated orbital debris mitigation plan.
Read more at: spacenews
U.S. Shoots Down "High-Altitude Object" Over Alaska At The Direction Of President Biden, White House Says
The Pentagon, at the direction of President Biden, shot down a "high altitude object" over Alaska airspace on Friday, National Security Council spokesperson John Kirby confirmed during Friday's White House briefing. The incident comes several days after the Pentagon took down a Chinese spy balloon that crossed much of the continental U.S. 
Kirby, asked about the possibility of another object floating over U.S. airspace, said he "can confirm that the Department of Defense was tracking a high-altitude object over Alaska in the last 24 hours." The Pentagon is still assessing this latest object, and it's not clear who owns it or what its purpose was. The presence of surveillance equipment could not yet be confirmed, U.S. officials said.
Read more at: CBSnews
SPACE HAZARDS & STM
Mysterious Russian Satellite Breaks Up In Orbit, Generating Cloud Of Debris
A mysterious Russian satellite broke apart early last month, creating a cloud of debris that could linger in Earth orbit for a while. The Kosmos 2499 spacecraft disintegrated on the night of Jan. 3, according to the U.S. Space Force's 18th Space Defense Squadron (18th SDS), which tracks human-made objects in orbit. The breakup event generated at least 85 pieces of trackable debris, 18th SDS said via Twitter on Monday (opens in new tab) (Feb. 6). That cloud of space junk is orbiting 726 miles (1,169 kilometers) above Earth — so high that it'll likely take a century or more (opens in new tab) for atmosphere drag to bring it down.
Read more at: space.com
How Fallen Space Junk Could Aid The Fight Against Orbital Debris
People are finding more and more pieces of downed space junk here on Earth. Over the years, some recovered wreckage from fallen rocket bodies and spacecraft has been hauled to research facilities for intensive scrutiny.
Up-close inspection of this space debris is aiding research into the fiery and destructive reentry process. 
For example, scientists are working to advance design alternatives that would cause incoming space hardware to disintegrate more fully during its plummet through Earth's atmosphere — "design for demise" in the parlance of the field.
Read more at: space.com
Space Industry Undeterred By Congestion And Debris
More than 6,000 satellites are orbiting the Earth and 33,000 are projected to launch over the next decade. There are also tens of thousands of inactive objects, or space junk, requiring satellites today to have to maneuver through crowded debris fields.
But the space industry does not expect its growth to be dampened by congestion or by a doom-and-gloom narrative, executives said Feb. 7 at the SmallSat Symposium in Mountain View, California.
Read more at: spacenews
ESA Successfully Unfurls Sail To Drag Spacecraft Out Of Orbit
The European Space Agency (ESA) has successfully unfurled a sail aboard a used cubesat to help drag the spacecraft down into Earth's atmosphere and out of orbit.
The Drag Augmentation Deorbiting System (ADEO) was deployed from an orbiting Ion satellite carrier in late December 2022. The sail will help catch more of Earth's tenuous upper atmosphere, allowing the cubesat to come down in a matter of months rather than the years it would otherwise take, ESA officials said.
Read more at: space.com
Progress MS-20 Spaceship Undocks From ISS, Fragments Splash Down In Pacific
Russia's Progress MS-20 cargo spaceship undocked from the International Space Station (ISS) on Tuesday, and then sunk in a non-navigable part of the Pacific Ocean, Russian space agency Roscosmos reported.
"Today the Progress MS-20 cargo spacecraft conducted a deorbiting maneuver, re-entered the atmosphere and disintegrated. Its non-combustible fragments splashed down in the non-navigable southern part of the Pacific Ocean," Roscosmos said in a statement.
Read more at: CGTN
China To Study Use Of AI Technology In Avoiding Space Debris
China will study the use of artificial intelligence (AI) in avoiding space debris, a significant effort to use orbital resources more effectively and strengthen the control of super-large scale constellations, ensuring the safety of spacecraft in orbit and creating a new technology of rapid intelligent calculation capability for preventing large-scale space debris.
The project on "intelligent modeling of the complex evolving principle of complex environments for space debris and autonomous monitoring" was launched by the State Key Laboratory of Astronautic Dynamics (ADL), affiliated with the Xi'an Satellite Control Center in Northwest China's Shaanxi Province.
Read more at: globaltimes
Letter | Steer Clear Of "Collision Avoidance"
In the story "Amazon gets key FCC approval for more than 3,000 LEO broadband satellites" (Feb. 8), the term "collision avoidance" is misused. 
The implications of the term are that something the satellite operator did made any difference. Collision probability estimate is statistical. The threshold of 1 in 10,000 means that it is 9,999 times more probable that there would be no collision. If there were no collision, no one can prove that any maneuver made a difference.
Read more at: spacenews
A Piece Of The Sun "Broke Away" And Got Swept Up In A Polar Vortex, Scientists Say
NASA instruments captured the moment part of the sun appeared to break off from the giant star and get swept up in a polar vortex. But according to the scientist who drew attention to it, it's not as dire as it sounds. 
Tamitha Skov, a space weather physicist and research scientist at The Aerospace Corporation in Southern California, went viral for the news earlier this month when she shared imagery of the event. 
Read more at: CBSnews
COMMERCIAL SPACE
Private Peregrine Moon Lander Will Now Touch Down Near 'Geologic Enigma'
NASA has redirected a private U.S. moon lander to a new touchdown site to increase science returns ahead of crewed lunar missions. The Peregrine lunar lander, built by Pittsburgh-based company Astrobotic, is now slated to touch down, along with a suite of NASA science gear, this year in a strange patch of the moon known as the Gruithuisen Domes. Scientists can't yet explain how the moon generated enough magma to create the Earth-like domes in the moon's Ocean of Storms region, given that lunar geology lacks two key ingredients: plate tectonics and substantial water. Peregrine's landing in 2023 will be the first in this region ahead of a planned 2026 NASA effort to examine the domes.
Read more at: space.com
SDN In The Stratosphere: Loon's Aerospace Mesh Network
The Loon project provided 4G LTE connectivity to under-served regions in emergency response and commercial mobile contexts using base stations carried by high-altitude balloons. To backhaul data, Loon orchestrated a moving mesh network of point-to-point radio links that interconnected balloons with each other and to ground infrastructure. This paper presents insights from 3 years of operational experience with Loon's mesh network above 3 continents.
Read more at: dl.acm
Virgin Galactic's WhiteKnightTwo Reemerges From Hangar, Readied for Taxi Tests
After a 15-month overhaul, Virgin Galactic's WhiteKnightTwo VMS Eve carrier aircraft is once again basking in the bright sunshine of the Mojave Desert as it prepares for taxi tests today. Follow www.twitter.com/spacecom for updates.
VMS Eve was outside its FAITH production facility at the Mojave Air and Space Port at Rutan Field on a clear and chilly Monday morning being prepared for tests to evaluate a series of upgrades to the 14-year old mother ship.
In the afternoon, VMS Eve made a short taxi test on runway 12-30. It then headed back to FAITH.
Read more at: parabolic arc
Asteroid Mining Startup Astroforge To Launch First Missions This Year
A startup with plans to mine asteroids for metals says it will launch its first two missions this year, including one that will fly by a near Earth asteroid.
AstroForge announced Jan. 24 that it will launch a cubesat into low Earth orbit in April to test its refinery technologies. That will be followed in October by a larger spacecraft that will go by a near Earth asteroid, collecting data about its composition, including the presence of platinum-group metals, or PGMs.
Read more at: spacenews
Anuvu's Small Satellite Constellation To Use Telesat Ground Infrastructure 
Anuvu said Feb. 7 it is leasing ground infrastructure from Canadian satellite operator Telesat for a geostationary constellation it expects to start deploying this year.
The U.S.-based mobile connectivity specialist said Telesat is installing new antennas at teleports in Ontario and Alberta, Canada, for controlling up to eight small satellites it plans to deploy for serving growing demand for Wi-Fi on boats, aircraft, and remote locations.
Read more at: spacenews
Relativity Space Stacks 3D-Printed Rocket On Launch Pad Ahead Of 1st Flight
A 3D-printed rocket is once again fully assembled at the launch pad ahead of its debut mission. Relativity Space put together the stages of its expendable Terran 1 rocket, a two-stage small-lift vehicle, on the launch pad for "final ground tests" ahead of its debut flight, CEO Tim Ellis shared Monday (Feb. 6) on Twitter (opens in new tab). "We are vertical again!!" tweeted Ellis about Terran 1, which is rumored to be launching as soon as this month from Cape Canaveral Space Force Station in Florida providing these tests go to plan. (Relativity Space has not disclosed an official launch date yet.)
Read more at: space.com
Exotrail Raises $58 Million To Expand Space Logistics Services
French space services company Exotrail announced Feb. 7 it has raised $58 million to scale up production of electric thrusters and expand efforts to provide in-space transportation services.
Exotrail said its Series B round was led by Bpifrance, the French public investment bank; Eurazeo, a European venture capital firm; and CELAD, a software engineering company. All of the company's investors from previous rounds also participated in the Series B round.
Read more at: spacenews
Viasat Exploring Partnerships For GEO And LEO Direct-To-Smartphone Services
Viasat is exploring hybrid narrowband direct-to-smartphone services using satellites in geostationary and non-geostationary orbits, CEO Mark Dankberg said Feb. 8.
There is "plenty that can be done both at GEO as well as at non-GEO," Dankberg said while addressing the SmallSat Symposium in Mountain View, California, and "what we're really looking at is a harmonized system between the two."
During Viasat's financial results call Feb. 7, Dankberg said the GEO broadband operator is open to partnering with low Earth orbit (LEO) companies, including arch-rival SpaceX.
Read more at: spacenews
Stoke Space To Build Spacex Raptor Engine's First Real Competitor
Seattle startup Stoke Space has revealed plans to develop an efficient rocket engine similar to the Raptors that power SpaceX's Starship. Formed in October 2019, Stoke Space secured its first significant round of funding – $9.1 million – less than three years ago. At that time, CEO and co-founder Andy Lapsa says that the startup had just five employees, no permanent workspace, and a "barren field" for a test site. Within 18 months, Stoke Space had turned that empty field into an impressive test facility, conducted numerous component tests, and assembled its first full-scale rocket engine – an exotic UFO-like device unlike any seen before.
Read more at: teslarati

SCIENCE AND TECHNOLOGY
'Vibration Disturbance' Caused Failure Of New Indian Rocket, ISRO Says
ndian space officials say they know what went wrong on the debut flight of the nation's new rocket last summer. The 112-foot-tall (34 meters) Small Satellite Launch Vehicle (SSLV) lifted off for the first time ever on Aug. 6, 2022, carrying the EOS-02 Earth-observation satellite and a tiny student-built cubesat called AzaadiSAT skyward. Everything went well at first. But instead of delivering the two satellites to their intended circular orbit 221 miles (356 kilometers) above Earth, the rocket ejected the payloads into a highly elliptical path that took them within just 47 miles (76 km) of Earth at the closest point, or perigee. Both spacecraft came crashing back to Earth in short order.
Read more at: space.com
Soyuz MS-22 Spaceship With Damaged Radiator To Return To Earth In March — Roscosmos
The Soyuz MS-22 cargo spaceship with the damaged external radiator will return to the Earth in an unmanned mode in March, Russia's state space corporation Roscosmos said on Friday.
"The Soyuz MS-22 spacecraft will return home in March 2023," it wrote on its Telegram channel.
According to Roscosmos, there will be no cosmonauts aboard. "The unmanned Soyuz will take cargo and scientific equipment to the Earth. Yesterday, Sergey Prokopyev, Dmitry Petelin and Anna Kikina arranged them for the flight," it added.
Read more at: TASS
NASA Reaches 'Full Utilization' Of The International Space Station: Report
Astronaut time and cargo space are maxed out on NASA's side of the International Space Station.
NASA announced it reached "full utilization" of the International Space Station (ISS) on Jan. 30, which is a milestone, according to SpaceNews (opens in new tab). After more than 22 years of continuous occupation of the orbiting complex, crew time and available space for experiments and equipment is at capacity on NASA's side.
Read more at: space.com
KSAT Expands Global Ground Network
Kongsberg Satellite Services is significantly expanding its satellite communications network by installing new antennas and by forging alliances with commercial partners.
"KSAT's expansion through investment in additional internal and external capacity is driven by continued strong demand, primarily in low-Earth orbit," Dan Adams, KSAT USA head, told SpaceNews by email. "While the commercial market is the leading driver of growth in volume on our network, we also see stable growth in the government sector."
Read more at: spacenews
NASA's Curiosity Finds Surprise Clues to Mars' Watery Past
When NASA's Curiosity rover arrived at the "sulfate-bearing unit" last fall, scientists thought they'd seen the last evidence that lakes once covered this region of Mars. That's because the rock layers here formed in drier settings than regions explored earlier in the mission. The area's sulfates – salty minerals – are thought to have been left behind when water was drying to a trickle.
So Curiosity's team was surprised to discover the mission's clearest evidence yet of ancient water ripples that formed within lakes. Billions of years ago, waves on the surface of a shallow lake stirred up sediment at the lake bottom, over time creating rippled textures left in rock.
Read more at: NASA
SPACE POLICY
United States And India Expand Civil Space Cooperation
U.S. and Indian officials agreed this week to expand civil space cooperation, including training Indian astronauts and flying payloads on commercial lunar landers.
In meetings this week in Washington, held with little public fanfare, the United States and India agreed to expanded cooperation in civil space and laid the groundwork for potential new efforts.
In a White House statement Jan. 31, the countries announced they would arrange for training of an Indian astronaut at NASA's Johnson Space Center. They did not disclose when the training would take place or what the "advanced training" would entail.
Read more at: spacenews
At UN Meeting, Space Cooperation Picks Up Momentum, But Moscow And Beijing Play Spoilers
A discussion this week by a United Nations working group on space security highlighted emerging international accord about the importance of norms and data sharing for space operations, but also became a forum for complaints by China, Russia and Iran targeting everything from US military space activities to the role of commercial firms in the war in Ukraine to the very existence of SpaceX's Starlink constellation.
The Jan. 30-Feb. 3 meeting in Geneva was the third session of the UN Open Ended Working Group (OEWG) on Reducing Space Threats, created to hopefully hash out recommendations for new norms of behavior for on-orbit activities, especially those of national militaries, in order to reduce the risks of conflict.
Read more at: breaking defense
Here's Why Europe Is Abandoning Plans To Fly Aboard China's Space Station
Nearly six years ago the European Space Agency surprised its longtime spaceflight partners at NASA, as well as diplomatic officials at the White House, with an announcement that some of its astronauts were training alongside Chinese astronauts. The goal was to send European astronauts to China's Tiangong space station by 2022.
"We were welcomed as colleagues and friends by the 'taikonauts' and the instructors," said European astronaut Samantha Cristoforetti at the time. "Language and cultural differences are obviously a challenge, but also adds value, as we are all focused on the common goal of space exploration."
Read more at: arstechnica
'Total Miscalculation': China Goes Into Crisis Management Mode On Balloon Fallout
As the new year got underway in China, hopes appeared to be running high that an easing of tensions with the United States could unfold in the months ahead.
China's Foreign Ministry expressed as much late last month when it said China would "welcome" a visit from US Secretary of State Antony Blinken – an expected visit that analysts say Beijing viewed as an opportunity to help strengthen its economy and repair fraught diplomatic ties.
So when a high-altitude balloon from China carrying a payload the size of three coach buses equipped with what American officials have described as surveillance equipment was spotted over the continental US, visibly hovering above a state with key military assets and ultimately sparking an international incident – it naturally raised critical questions about just what had happened, and why.
read more at: CNN
Spectrum Strategy Divides Emerging Direct-To-Smartphone Market
Executives with plans to connect satellites directly to smartphones sparred at the SmallSat Symposium Feb. 7 over which spectrum strategy will lead to success in this emerging market.
At one end of the discussion, satellite operators such as Iridium Communications seek to use their existing spectrum resources to connect with upgraded smartphone models.
On the other, companies including Lynk Global are developing constellations from scratch that would use frequencies from cellular partners to reach the billions of smartphones already in consumer pockets.
Read more at: spacenews
As Record Rocket Launches Crowd Airspace, The FAA Fights To Limit Travel Disruptions
Space companies are launching more rockets than ever, ratcheting up competition for air space just as travelers return to flying in droves — and leaving the Federal Aviation Administration in the middle to keep things moving. The FAA has long been responsible for overseeing U.S. airspace, mitigating air travel disruptions due to weather, military events or technical glitches. Add in the rapidly expanding space launch market, and the complicated puzzle-work of making room in the skies gets all the more delicate.
Read more at: CNBC
SPACE DEFENCE
Will The NASA-DARPA Nuclear Engine Test Cause Environmental Protests?
The recent news that NASA and the Defense Advanced Research Projects Agency (DARPA) are teaming up to build a nuclear thermal propulsion rocket and test it in 2027 was welcomed by advocates of space exploration. The technology would cut the time for humans to voyage to Mars in half or even more. It would also be useful for deep space planetary voyages, such as the proposed flagship mission to Uranus. NASA has been working on nuclear propulsion for several years.
Read more at: Hill
Chinese Scientists 'Develop' Hypersonic Generator That Can Power Military Lasers, Rail Guns & High Energy Microwave Weapons
Beijing-based researchers claim to have developed a generator that transforms hot gas traveling at hypersonic speeds into a strong electric current that can power cutting-edge futuristic weapons.
The generator system triggers explosions that transform the gas into increasingly fast plasma. The energy of the plasma is subsequently converted into highly powerful electricity. 
The report said that the technology could power military lasers, rail guns, and microwave weapons, which consume considerable electricity.  
Read more at: eurasian times
Space Force Touts Benefits Of Deploying Military Payloads On Commercial Satellites
Onboard a Hispasat telecommunications satellite that flew to geostationary Earth orbit Feb. 6 is a U.S. military transponder that will provide connectivity to Defense Department users. 
Known as Pathfinder 2, the transponder — a unit that performs the functions of both transmitter and receiver in a satellite — will give the U.S. military access to communications services during the entire lifetime of Hispasat's Amazonas Nexus. Hispasat, a Spanish commercial telecommunications provider, will operate the satellite.
Read more at: spacenews
Exclusive: US Developed Method To Track China's Spy Balloon Fleet Within Last Year, Sources Say
The US intelligence community has developed a method to track China's fleet of surveillance balloons that was only discovered within the last year, six people familiar with the matter tell CNN.
After President Joe Biden took office in 2021, a Chinese spy balloon briefly transited the continental United States, as administration officials have acknowledged. Afterwards, the intelligence community ran some of the balloon's signals through the US' intelligence holdings and other data to see where and when they may have popped up in the past.
Read more at: CNN
Loft Orbital Creates New Subsidiary For Government And Defense 
Space infrastructure startup Loft Orbital has formed a new subsidiary, Loft Federal, focused on the U.S. national security market, the company announced Feb. 10.
In a social media post, Loft Orbital said the "creation of this new entity enables us to maintain our culture and expand our work and partnership with the federal government."
The company builds "condosats," or satellites carrying payloads from multiple customers that want to avoid the hassle and expense of owning satellites.
Read more at: spacenews
Military Agency Praised For Leading The Way On Laser Communications
By requiring suppliers of laser terminals to comply with a common set of standards, the U.S. Space Development Agency has helped propel the industry forward, executives said Feb. 8 at the SmallSat Symposium in Mountain View, California.
The Space Development Agency (SDA), an arm of the U.S. Space Force, is building a mesh network of satellites in low Earth orbit to serve as a data transport layer for the U.S. military. Each satellite will have anywhere from three to five laser links so they can talk to other satellites, airplanes, ships and ground stations.
Read more at: spacenews
France's Space Commander Shares Lessons Learned From Ukraine And Future Plans
The defense commission of the French National Assembly is having a series of hearings about the lessons learned so far from the Ukraine war, and has finally published the exchange with the head of Space Command.
Space Command (CDE, Commandement De l'Espace), is relatively new in itself, having been created in 2019 following a deep rethinking of France's space policy.
Read more at: satellite observation
VARIOUS
How NASA Is Selecting the Next Astronauts to Walk on the Moon
During the Apollo program, the United States sent 12 astronauts to the moon; all of them were men, and all of them were white. Pulled largely from the ranks of the U.S. Navy and Air Force, these Americans exemplified the nation's self-drawn ideals of bravery and integrity, but also its biases. When Apollo 11 landed on the moon in 1969, Black Americans were notably uninterested, disputing the space program's value when racial equality on Earth was out of reach. The country's space race rival, the Soviet Union, had sent a woman to space in 1963, but the U.S. wouldn't follow suit until Sally Ride's space shuttle flight in 1983, and the first African American astronaut, Guion Bluford, wouldn't take flight until that same year.
Read more at: smithsonian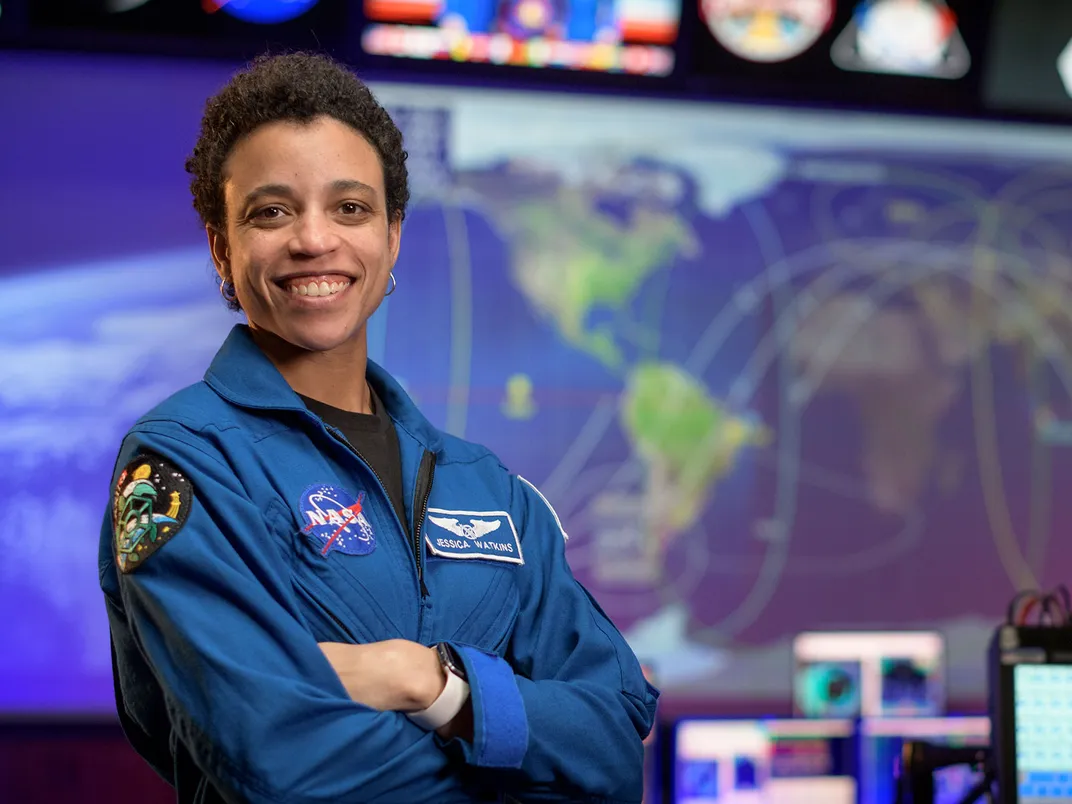 The Stratospheric Rise Of Elon Musk's Spacex's Masks Growing Turbulence For Space Startups: 'We're Going To See Some Of That Get Wiped Out'
Elon Musk's year has been one huge problem after another. The billionaire CEO warned that Twitter was near bankruptcy shortly after buying it for $44 billion, oversaw Tesla's worst yearly stock performance in its history and, lastly, fell from his perch as the world's richest person.
Read more at: fortune
Design a Spacesuit for ESA
As humankind's technology becomes more advanced, and the possibilities for human space travel are realised, it is important to think about what types of conditions we may encounter on the surfaces of other worlds and prepare for them.
In the coming decades, ESA is planning not only to go to the Moon and Mars, but possibly beyond. When we land on the surface of other planets, it is important for astronauts to have spacesuits that can help them withstand the harsh conditions thrust upon them by alien environments.
Read more at: ESA
Bill Gates Says Elon Musk's Ambition To Colonize Mars Is Not A Good Use Of Money
Bill Gates questioned whether Elon Musk's current priorities would make him a good philanthropist, taking issue with his fellow billionaire's ambition to send people to Mars. In an interview with the BBC, set to be broadcast on Friday evening, the Microsoft co-founder was asked if he thought Musk would qualify as a philanthropist. Gates responded saying he doesn't think Musk is one currently but that this may change in future
Read more at: CNBC
NASA Puts Pedal To The Metal – Starts Building Three Massive Moon Rockets Simultaneously!
The National Aeronautics and Space Administration (NASA) is busy building the rocket for its first astronaut mission to the Moon in decades. NASA's Artemis rocket took to the skies in November last year, and since then, the agency has started to assemble the rocket for the second mission. Artemis 2 will see astronauts fly around the Moon on a different path than the first Artemis mission, and they will use the Space Launch System (SLS) rocket which is the world's most powerful launch vehicle. NASA is building the second SLS rocket's core stage with Boeing at its Michoud facilities, and at the same time, also making parts for the rockets that will power the first crewed lunar landings of this millennia.
Read more at: wccftech
How A Single Line Of Code Brought Down A Half-Billion Euro Rocket Launch
It's Tuesday, June 4th, 1996, and the European Space Agency is set to launch its new Ariane 5 rocket for the first time. This is the culmination of a decade of design, testing and a budget spending billions of euros.
The goal of Ariane 5 is simple, but the stakes are high. It was designed to carry large, expensive payloads, both for scientific experiments and commercial purposes.
The rocket carried no astronauts. The first payload, the Cluster spacecraft, was made of four very expensive scientific satellites weighing 2,600 lbs each, to be delivered on an elliptical orbit.
Just 40 seconds after take-off, however, huge chunks of metal and burning fragments of Ariane Flight 501 are crashing down over the launch area. A shocking disaster for the ESA and a rough setback for the mission.
Read more at: jam.dev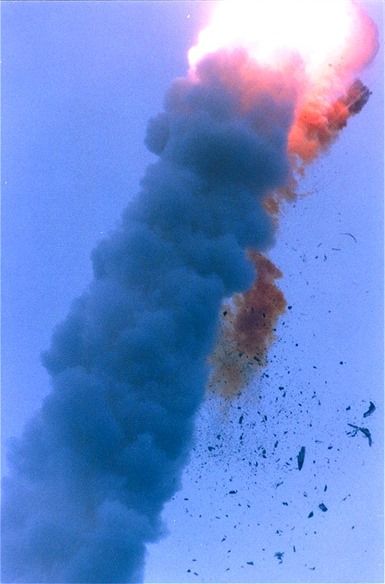 How Living On Mars Would Warp The Human Body
In July 1969, as the Apollo 11 astronauts prepared to trek to the moon, the Nixon Administration prepped some worst-case-scenario remarks in case this risky mission became deadly — a distinct possibility. Nixon's prepared statement, which was not widely publicized until 1999, was grim. It thanked the astronauts for their brave sacrifice, preceded by a clergyman who would've adopted the same procedure as a burial at sea: commending their souls to "the deepest of the deep," and concluding with the Lord's Prayer.
Read more at: salon
Bold Plan to Dim the Sun by Blasting Moon Dust Into Space Could Help Cool Earth
The longest-reigning monarch in France's history, Louis XIV, earned the sobriquet le Roi Soleil or "the Sun King" because of, surprisingly, his love for ballet. It had nothing to do with the star at the center of our solar system. But weirdly enough, during Louis XIV's reign, the sun began acting a little strangely.
Sometime around 1645 its behavior changed. Sunspots became exceedingly rare. In some years, no sunspots were detected at all. The sun's energy dipped. This period, known as the Maunder Minimum, occurred within a "Little Ice Age" and coincided with a particularly cold spell in the North Atlantic around 1650.
Read more at: CNET
Don't Panic: Ingenuity Helicopter Reaches 42 Flights On Mars
Let's hope Ingenuity remembered to take its towel before flying to Mars. Ingenuity reached a milestone 42 helicopter flights on its extended phase to support the Perseverance rover mission. While practicing for Mars sample return with flair, the flight generated inevitable "Hitchhiker's Guide to the Galaxy" jokes. Reaching 42 represents "the meaning of life, the universe, and everything," wrote NASA's Jet Propulsion Laboratory on Twitter (opens in new tab) of the Feb. 4 flight. The number has resonance for fans of the 1979 Douglas Adams novel and associated television series and films, who learned of 42's significance to our cosmos via a fictional supercomputer quoted in the book.
Read more at: space.com
Tiny NASA Moon Probe Can't Reach Lunar Orbit As Planned
NASA has a new plan for its troubled tiny lunar probe, which is struggling to reach the moon.
The spacecraft, called Lunar Flashlight, launched in December 2022 atop a SpaceX Falcon 9 rocket, on a mission to search for water ice on the moon. The cubesat aimed to test a new "green" propellant during its four-month journey to lunar orbit, but, after battling thruster glitches, it will not make lunar orbit after all, NASA officials said (opens in new tab) in an update on Wednesday (Feb. 8).
Read more at: space.com
Kelly: As Rivals Challenge U.S. In Space, Commercial Industry Needs To 'Step Up'
Sen. Mark Kelly (D-Ariz.) said Feb. 9 the United States is being challenged in space by rival powers and the commercial space industry has a key role to play in ensuring the U.S. can compete successfully.
In a keynote speech at the Federal Aviation Administration Commercial Space Transportation Conference, Kelly highlighted the accomplishments of the U.S. commercial space industry but also cautioned that it should not rest on its laurels.
Read more at: spacenews
Even The Earth's Magnetic Field Has Moon-Driven Tides
"There is a tide in the affairs of men," Shakespeare had Brutus say. The Bard was speaking metaphorically, but it turns out there are far more real tides than he knew, with the latest being found in the cold plasma that surrounds the Earth in a giant donut shape above the atmosphere.
Shakespeare didn't even know tides were caused by the Moon, let alone that the Earth's crust and atmosphere both bulge slightly in time with the ocean. Nor was he aware that the Earth is surrounded by a region of disassociated protons and electrons, but perhaps he wouldn't have been surprised to learn that it too has a tide.
Read more at: IFLscience
Nuclear-Powered Rockets Might One Day Carry Astronauts to Mars
Astronauts might one day travel to Mars with a rocket fueled by nuclear power: NASA and the Department of Defense's Defense Advanced Research Projects Agency (DARPA) are teaming up to develop a nuclear thermal rocket engine, which would dramatically improve a trip to the Red Planet, NASA said in late January. The space agency aims to send its first crewed mission to Mars in the 2030s. But one major challenge is the amount of time it takes to get there. Long journeys in space can expose astronauts to harmful levels of radiation, and lots of time in microgravity can cause loss of bone density, loss of muscle mass and vision problems.
Read more at: smithsonian
Chinese Surveillance Balloon Part Of Massive Program Over 5 Continents: Blinken
Secretary of State Antony Blinken on Wednesday revealed that the U.S. assesses the alleged Chinese spy balloon shot down over the weekend was part of an expansive surveillance program aimed at gathering intelligence from targets around the globe.
Speaking at a joint press conference with NATO's top official, Blinken said the administration was already sharing what the U.S. intelligence community had uncovered with America's allies and Congress.
Read more at: ABCnews
'PneumoPlanet' Inflatable Moon Habitat Could House 32 Astronauts
Recently, NASA established potential landing sites near the south pole of the moon for upcoming crewed missions of its Artemis program. But how will astronauts survive and thrive in the harsh lunar environment?
One new proposal could help them do so. The Austrian company PneumoCell (opens in new tab) has developed the PneumoPlanet inflatable habitat concept for the moon, which could contain up to 16 greenhouses and house up to 32 astronauts. 
Read more at: space.com
SpaceX President Warns That Starship's Orbital Launch May Explode
SpaceX is gearing up for the long-awaited first orbital launch of its gigantic Starship super heavy launch system.
A lot will be on the line. In fact, SpaceX president Gwynne Shotwell says that a lot can still go wrong.
"Keep in mind, this first one is really a test flight… and the real goal is to not blow up the launch pad, that is success," she said at a Wednesday press conference, as quoted by CNBC.
Read more at: futurism