TOP NEWS
Japan's New Rocket Fails After Engine Issue, In Blow To Space Ambitions
Japan's new medium-lift rocket failed on its debut flight in space on Tuesday after the launcher's second-stage engine did not ignite as planned, in a blow to its efforts to cut the cost of accessing space and compete against Elon Musk's SpaceX.
The 57-metre (187 ft) tall H3 rocket, Japan's first new model in three decades, lifted off without a hitch from the Tanegashima space port, a live-streamed broadcast by the Japan Aerospace Exploration Agency (JAXA) showed.
But upon reaching space, the rocket's second-stage engine failed to ignite, forcing mission officials to manually destroy the vehicle 14 minutes into the flight.
Read more at: reuters
Ukrainian Government Criticizes Vega C Investigation
The Ukrainian government claims that European investigators were "premature" in concluding that a component from a Ukrainian company was the blame for the failed Vega C launch last December.
In a March 6 statement, the State Space Agency of Ukraine took issue with the findings of an investigation published by the European Space Agency three days earlier, arguing that it "casts a shadow over the reputation of the space industry of Ukraine."
Read more at: spacenews
Biden Budget Seeks $27.2 Billion For NASA, With Increases For Moon And Mars Programs
President Joe Biden is seeking to increase the budget for the National Aeronautics and Space Administration to $27.2 billion next year, according to a proposed 2024 budget released Thursday. The request represents a 7% increase from NASA's budget in fiscal year 2023, with more funds allocated for the space agency's Artemis lunar program. In addition to $8.1 billion for Artemis, $500 million above the prior year, the Biden administration aims to earmark $949 million for a mission to return Mars rock and soil samples.
Read more at: CNBC
SPACE HAZARDS and STM
See The Moment A Powerful Flare Up To 10 TIMES The Size Of Earth Explodes From Our Sun That Causes Shortwave Radio Blackouts Over The US
The moment a powerful flare exploded on our sun's surface was captured by NASA's Solar Dynamics Observatory. A strong X-class, which can be 10 times the size of Earth, was released from the blazing star's surface at 12:52 pm ET on March 3 and caused temporary shortwave radio blackouts in North and South America. The blast of energy, which lasted for seven minutes, shot out from a sunspot called AR 3234, located at the top right region of the sun's surface, according to SpaceWeather.com.
Read more at: dailymail
International Space Station Fires Thrusters To Avoid Collision With Satellite
The International Space Station had to maneuver out of the way of an Earth-imaging satellite on Monday (March 6).
At approximately 7:42 a.m. (12:42 GMT), thrusters on the Progress 83 resupply vessel currently docked with the International Space Station (ISS) fired for a little more than six minutes, raising the station's orbit to prevent the potential collision, NASA said in a blog post
The satellite in question appears to have been an Argentinian Earth-observation satellite launched in 2020, according to Sandra Jones, from NASA's Johnson Space Center. In a tweet (opens in new tab), Dr. Jonathan McDowell, astronomer and astrophysicist at the Harvard–Smithsonian Center for Astrophysics, narrowed the possible candidates down to Nusat-17, noting the constellation's orbital decay. 
(opens in new tab)
Read more at: space.com
Asteroid Threat Looms! NASA Reveals Giant 570-Foot Asteroid Charging Towards Earth
Hold on to your seats! The planet is facing a threat from asteroids which could potentially strike. But fear not! NASA has already made preparations and has a plan to deal with these deadly space rocks. First, there is DART and now the Lucy Space Mission- a journey through the depths of space to study trojan asteroids that orbit the Sun. Launched on October 16, 2021, from the Kennedy Space Center in Cape Canaveral, Florida, this mission is NASA's attempt to tackle dangerous asteroids even though they are millions of kilometers from Earth.
Read more at: MSN
Prepare For A Solar Storm Attack Today! Read NOAA Warning
This week has been oddly quiet for the Sun. While there have been reports of a new sunspot emerging on the Earth-facing side of the Sun, it has not shown any signs of turning unstable so far. However, the Earth will still have to deal with the terrifying explosions that took place in the notorious sunspot AR3234 last weekend. The National Oceanic and Atmospheric Administration (NOAA) earlier reported that multiple M-class solar flares erupted on March 4 and 5 and they released a huge amount of coronal mass ejection (CME) towards the Earth. Now, the CME cloud is expected to sideswipe our planet today, March 9 to produce a solar storm. Check details below.
Read more at: MSN
Stunning Plasma-Winged 'Butterfly' Coronal Mass Ejection Erupts From The Sun's Farside
A beautiful and ghostly "butterfly" has launched from the sun, unfurling its ethereal, gossamer wings in two expanding arcs of plasma. 
Astronomers spotted the unusual solar eruption, known as a coronal mass ejection (CME), exploding from the farside of the sun Friday (March 10), according to spaceweather.com.
CMEs originate from sunspots, regions on the sun's surface where powerful magnetic fields, created by the flow of electrical charges, form knots before abruptly snapping. The resulting release of energy can eject gigantic plumes of solar material from the sun's surface out into the solar system. Once launched, CMEs travel millions of miles per hour, sweeping up charged particles from the solar wind to form a giant, combined wavefront.
Read more at: livescience
COMMERCIAL SPACE
Virgin Galactic to Renew Spaceplane Flights
Virgin Galactic has completed improvements to its VSS Unity spaceplane. The company plans to restart a passenger flight program this year, the company said Tuesday.
Virgin Galactic suspended flights of the Unity and its carrier plane, the VMS Eve, in 2021 to work on the craft. The VSS Unity launches from the surface of the Eve after that plane carries the spacecraft up.
Virgin Galactic was founded in 2004 by billionaire Richard Branson.
Virgin Galactic chief Michael Colglazier said the company's goal for the near future is to safely provide flights on a usual basis. The company wants to give both researchers and space tourists "an unrivaled experience," he said.
Read more at: learning english
Good Luck, Have Fun | Terran 1
Good Luck, Have Fun (GLHF) is Relativity Space's first mission taking off from Launch Complex 16 (LC-16) at the Cape Canaveral Space Force Station, USA. This launch will be the first 3D printed rocket to ever take to the skies. Since this is a test flight for the company to prove Terran 1's capabilities, there's only a small 3D printed metal plug under the nose cone and no real payload. After the failed maiden flight of the Chinese Zhuque-2, Relativity Space is taking a shot at the title of getting the first methane powered rocket into orbit.
Read more at: everyday astronaut
Airbus Secures Contract To Build 'Most Advanced Satellite' In The Region
Airbus Defence and Space has agreed to manufacture Angeo-1, Angola's first very high-performance Earth observation satellite, in France.
The agreement strengthens bilateral cooperation and will also see Airbus provide extensive training for Angolan engineers, according to a press release by the commercial airplane manufacturing giant on Saturday. 
"Space supports life on Earth. This is why I was honored to join Presidents João Lourenço and Emmanuel Macron to support Angola's far-sighted space ambitions," said Jean-Marc Nasr, Head of Space Systems at Airbus. 
Read more at: interesting engineering
Jeff Bezos' Space Dreams Aren't Going According to Plan
It looks like the Final Frontier will have to wait.
Blue Origin, the private spaceflight company founded by Amazon's Jeff Bezos, is singing the blues over its space tourism capsule that has been grounded after its escape motor fired in error.
The incident occurred during an uncrewed mission on Sept 12 when the New Shepard rocket fired its launch escape motor about a minute after liftoff from the company's West Texas test site, according to SpaceNews.
Read more at: street.com
Starfish Space Raises $14 Million For In-Orbit Servicers
Starfish Space has raised $14 million for its planned satellite life extension and debris removal service in a funding round led by insurance giant Munich Re's venture capital arm, the startup announced March 8.
The Kent, Washington-based startup founded by former Blue Origin and NASA engineers in 2019 has now raised more than $21 million to develop Otter, an all-electric servicing spacecraft slightly bigger than a mini-fridge.
This summer, SpaceX plans to launch a microwave-sized demonstrator for Starfish that will attempt to dock with another test spacecraft in low Earth orbit (LEO). 
Read more at: spacenews
Tesat-Spacecom Establishes U.S. Subsidiary
Tesat-Spacecom, a Germany-based manufacturer of optical terminals for communications satellites, announced March 9 it is establishing a U.S. subsidiary to support military and commercial programs.
Tesat-Spacecom is an independent subsidiary of Airbus Defense & Space. The U.S. subsidiary, named Tesat Government, is organized under Airbus U.S. Space & Defense, and will be able to support classified work, the company said. Tesat plans to start manufacturing optical terminals in Merritt Island, Florida, in late 2023.
Read more at: spacenews
Two Launches For Oneweb This Month Will Enable Network's Global Coverage
OneWeb is in the home stretch of a four-year launch campaign with two more missions — scheduled this week with SpaceX and later this month with NewSpace India Limited — set to give the company enough satellites to provide global internet coverage.
Forty more Florida-built OneWeb satellites are fastened to the top of a SpaceX Falcon 9 rocket for liftoff from Cape Canaveral at 2:13 p.m. EST (1913 GMT) Thursday. Halfway around the world, 36 OneWeb satellites are stacked on their deployment mechanism ready for integration with an Indian GSLV Mk.3 rocket for liftoff in late March.
Read more at: spaceflight now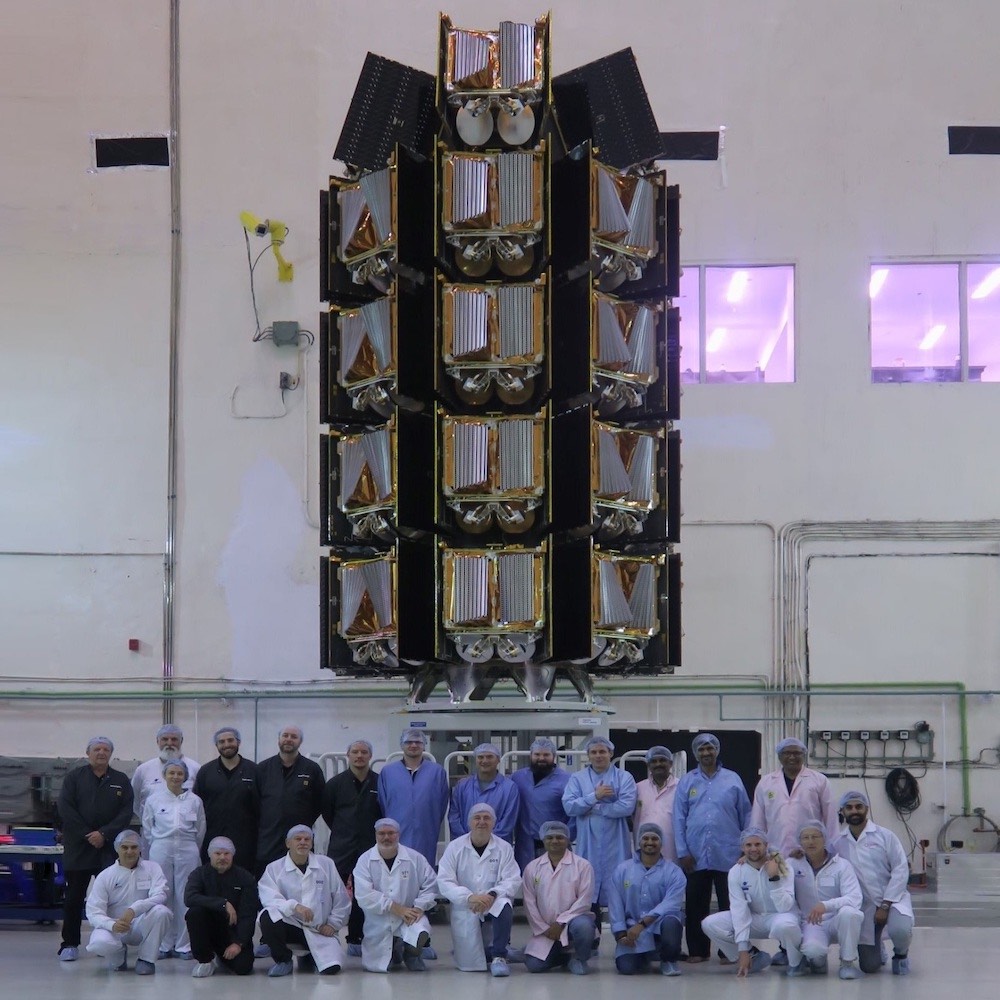 SCIENCE & TECHNOLOGY
Thousands Of Satellites Are Launched Into Low Orbit. It Could Harm The Ozone Layer.
Read more at: washington post
NASA's IBEX Spacecraft Bounces Back From Glitch To Study Edge Of Solar System
A NASA spacecraft is back to normal after weeks of troubles in space.
NASA's Interstellar Boundary Explorer (IBEX) allowed controllers to reset the computer on March 2, agency officials said on Monday (opens in new tab) (March 6), ending three weeks of issues in trying to reach the spacecraft.
The mission team did a "firecode reset," or external reset of the spacecraft, allowing controllers to regain control of the unresponsive spacecraft two full days before IBEX was scheduled to do an autonomous reset and power cycle on Saturday
Read more at: space.com
Researchers Launched A Solar Geoengineering Test Flight In The UK Last Fall
Last September, researchers in the UK launched a high-altitude weather balloon that released a few hundred grams of sulfur dioxide into the stratosphere, a potential scientific first in the solar geoengineering field, MIT Technology Review has learned.
Solar geoengineering is the theory that humans can ease global warming by deliberately reflecting more sunlight into space. One possible means is spraying sulfur dioxide in the stratosphere, in an effort to mimic a cooling effect that occurs in the aftermath of major volcanic eruptions. It is highly controversial given concerns about potential unintended consequences, among other issues.
Read more at: technology review
How Does Galileo Help Other Space Missions?
In 2023 satnav receivers are everywhere: in our phones, our cars, and drones, in fixed infrastructure, aboard boats, trains and aircraft. They are also in space: more than 95% of all the satellites in low-Earth orbit carry satnav receivers to calculate their position. The additional signals from Europe's Galileo satellites are providing a big boost to the coverage, availability, redundancy, and accuracy of spaceborne receivers, in turn enlarging the possible scope of future missions, and extending the useful range of satnav much further out into space – to the Moon and beyond. 
Read more at: ESA
NASA Space Mission Takes Stock Of Carbon Dioxide Emissions By Countries
A pilot project has estimated emissions and removals of carbon dioxide in individual nations using satellite measurements.
A NASA Earth-observing satellite has helped researchers track carbon dioxide emissions for more than 100 countries around the world. The pilot project offers a powerful new look at the carbon dioxide being emitted in these countries and how much of it is removed from the atmosphere by forests and other carbon-absorbing "sinks" within their borders. The findings demonstrate how space-based tools can support insights on Earth as nations work to achieve climate goals.
Read more at: phys.org
NASA's Artemis 1 Orion Spacecraft Aced Moon Mission Despite Heat Shield Issue
NASA's Orion spacecraft performed better than expected on its first deep-space flight despite experiencing unpredicted loss of its heat shield material.
In a teleconference on Tuesday (March 7), NASA leadership discussed Orion's performance on the historic Artemis 1 mission that saw the spacecraft orbit the moon before returning to Earth after 25 days. Orion was carried to lunar orbit after launching on Nov. 16, 2022 atop the agency's Space Launch System rocket (SLS), the most powerful rocket ever launched. 
Read more at: space.com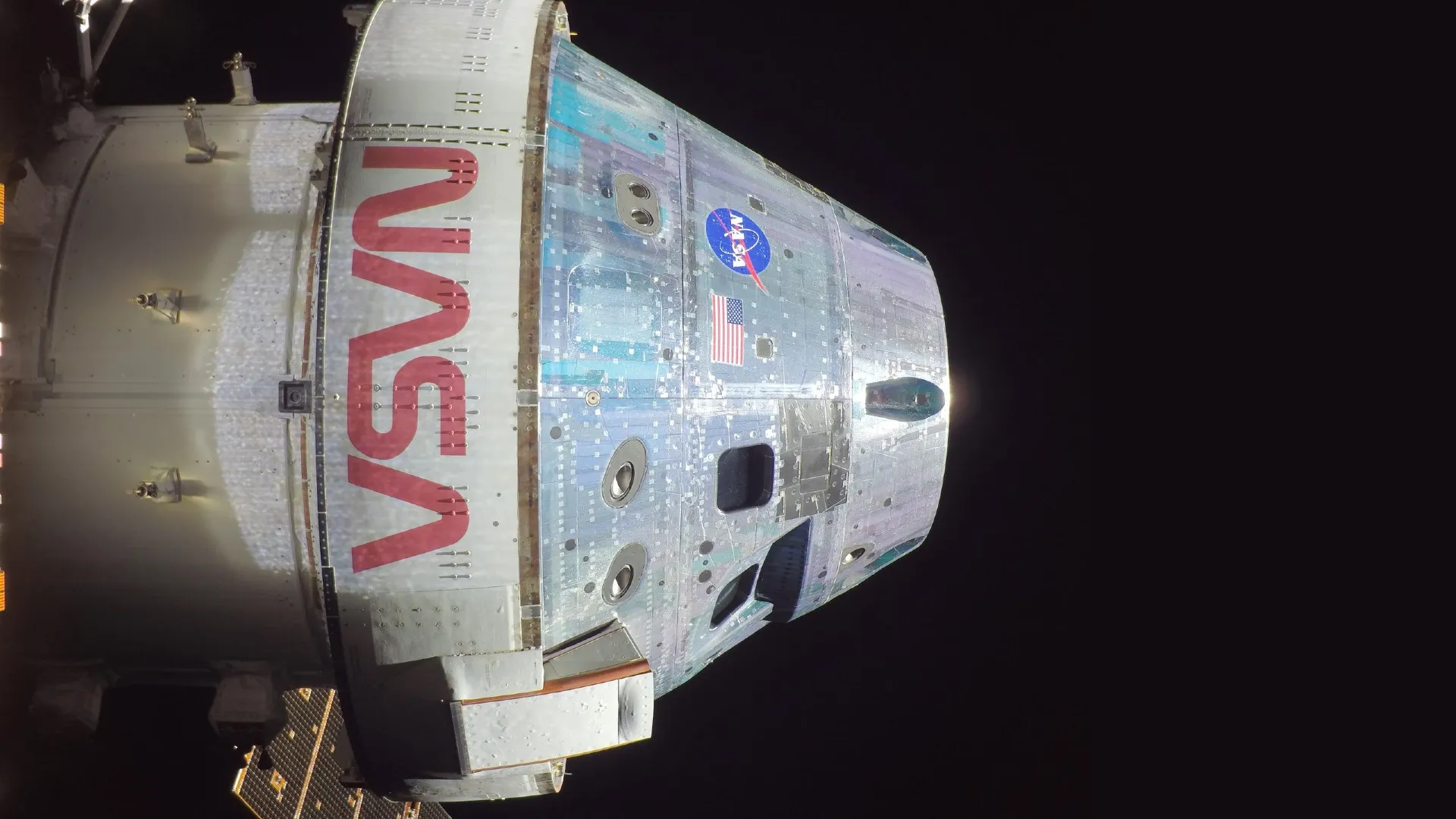 SPACE POLICY
NASA Proposes Final Extension Of ISS Cargo Contracts
NASA is proposing extending three existing contracts to transport cargo to and from the International Space Station through the anticipated end of the station in 2030, rather than recompete them.
In a March 2 procurement notice, NASA said it intended to issue sole-source extensions of its Commercial Resupply Services (CRS) 2 contracts with Northrop Grumman, Sierra Space and SpaceX. Those extensions would cover missions from January 2027 through December 2030. NASA has previously announced its intent to end the ISS program and transition to commercial space stations by 2030.
Read more at: spacenews
NASA Scientists Push For A Treaty To Tackle Risky 'Space Junk'
NASA scientists and other experts have called for a legally binding treaty to ensure "space junk" caused by the burgeoning space industry doesn't irreparably threaten activities in Earth's orbit. The space closely surrounding our planet is becoming increasingly crowded with over 9,000 satellites in orbit today, and the European Southern Observatory (ESO) projects that this number may grow as high as 75,000 by 2030. Though satellite technology inarguably provides a wealth of benefits here on Earth, the growth of this industry could make large areas of Earth's orbit unusable. The problem is compounded by disused satellites still in orbit colliding and creating smaller fragments that are hard to track.
Read more at: space.com
Scientists Call For Global Push To Eliminate Space Junk
Scientists have called for a legally binding treaty to ensure Earth's orbit isn't irreparably harmed by the future expansion of the global space industry.
In the week that nearly 200 countries agreed to a treaty to protect the high seas after a 20-year process, the experts believe society needs to take the lessons learned from one part of our planet to another.
The number of satellites in orbit is expected to increase from 9,000 today to over 60,000 by 2030, with estimates suggesting there are already more than 100 trillion untracked pieces of old satellites circling the planet
Read more at: phys.org
Space Sector Reacts To Collapse Of Silicon Valley Bank
Space companies and investors are reacting to the collapse of Silicon Valley Bank, a financial institution many relied on for investment, loans and traditional banking services.
Rocket Lab reported an aggregate balance with Silicon Valley Bank "of approximately $38 million, which is approximately 7.9 percent of the Company's total cash and cash equivalents and marketable securities as of December 31, 2022," in a March 10 report filed with the Securities and Exchange Commission.
Read more at: spacenews
Intelsat And Eutelsat Forge Multi-Orbit Capacity Deal
Eutelsat said March 9 it has signed a multi-million euro deal to provide more satellite capacity to Intelsat, including from OneWeb's low Earth orbit (LEO) network the French operator is acquiring.
The seven-year agreement will help Intelsat enhance connectivity services it already provides over Europe, the Middle East, and the Pacific with its own fleet of satellites in geostationary orbit (GEO).
Read more at: spacenews
SPACE DEFENCE
The Gold Rush For The Next Round Of Military Launch Contracts Has Started
The US military recently released a rather mundane-sounding document titled "National Security Space Launch Phase 3 DRAFT Request for Proposals #1." That may be a mouthful of jargon, but it's still a rather consequential document. Effectively, its release is the starting gun for the next round of launch contracts for US spy satellites, secure communications satellites, and more.
There is a pile of money at stake. Up for grabs are launch contracts worth billions of dollars—substantially more than $10 billion—as the military seeks to secure launch deals for the late 2020s and early 2030s. The document itself is pretty bland, but in a follow-up teleconference with reporters, two US colonels overseeing space acquisition, Douglas Pentecost and Chad Melone, provided a trove of information.
Read more at: arstechnica
Boeing's Ground System For U.S. Satellite Communications Passes Key Test
Boeing completed a demonstration of a U.S. military ground system designed to protect satellite communications from jamming attacks, the company announced March 7.
In the demonstration of the Protected Tactical Enterprise Service (PTES), Boeing integrated anti-jam software and hardware with the existing military satcom architecture.
The company developed the PTES under a $383 million U.S. Air Force contract awarded in 2018.
Read more at: spacenews
China Brought Down Its Balloon After It Crossed Latin America
China took down its own balloon after transiting Latin America around the same time an alleged spy balloon from Beijing was crossing the United States earlier this year, the head of the U.S. Northern Command revealed Wednesday.
"What I understand is the [People's Republic of China] actually terminated that balloon in the Atlantic Ocean off the east coast of South America," Gen. Glen VanHerck told the House Armed Services Committee lawmakers.
U.S. Southern Command head Gen. Laura Richardson, who spoke alongside VanHerck, confirmed the assessment.
Read more at: yahoo news

High Time For An EU Space Strategy For Security And Defence
Announced in the 2022 Strategic Compass, the EU Space Strategy for Security and Defence has been published by the European Commission and the European External Action Service (EEAS) on 10 March 2023. Although this publication is the result of a long-lasting process, its release happens slightly more than a year after a cyberattack against the KA-SAT satellite damaged hundreds of terminals on EU soil, strongly affirming the need for prompt implementation of the upcoming Strategy.
Read more at: espi
Rocket Report: Boeing To Bid SLS For Military Launch; Ariane Chief Says All Is Well
Welcome to Edition 5.29 of the Rocket Report! It was a big week for new rockets, with the failure of Japan's new H3 booster and then the near-launch of Relativity Space's Terran 1. Speaking of the H3, I guess I didn't quite realize that Japan put a satellite valued at more than a quarter of a billion dollars on the debut flight of the rocket. That was, umm, bold.
Read more at: arstechnica
USAF Testing 'Mutant' Missiles That Twist In Mid-Air To Hit Their Targets
The U.S. Air Force is exploring a novel concept for increasing the likelihood of scoring a hit in air-to-air combat. The idea is to use an air-to-air missile with a nose that bends to get at the target before it can get away. The service views this as one path to giving current and future combat aircraft, including a sixth-generation stealth jet being developed under the Next Generation Air Dominance program, a new way to engage increasingly maneuverable threats.
Read more at: thedrive.com

VARIOUS
NASA Shifts Focus Of Suborbital Crew Program
A NASA program originally intended to fly astronauts on commercial suborbital vehicles has evolved into a broader effort to enable flights by agency personnel and supporting the nascent industry.
At the Next-Generation Suborbital Researchers Conference in March 2020, then-NASA Administrator Jim Bridenstine announced a new effort, later called Suborbital Crew or SubC, to allow NASA astronauts to fly on commercial suborbital vehicles for training or to conduct research. The effort would be analogous to the Commercial Crew program to develop vehicles to transport astronauts to and from the International Space Station
Read more at: spacenews
Developments in Asia-Pacific's Space Industry
The Diplomat author Mercy Kuo regularly engages subject-matter experts, policy practitioners, and strategic thinkers across the globe for their diverse insights into U.S. Asia policy. This conversation with Benjamin Charlton, senior analyst for Asia Pacific at Oxford Analytica in London, is the 357th in "The Trans-Pacific View Insight Series."
Read more at: diplomat
Just How Loud Is A Rocket Launch?
Watch footage of the Saturn V launches during Nasa's Apollo programme in the 1960s and 1970s, and one thing that may strike you – even more than the polyester-heavy fashions and retro haircuts – is just how far away the crowds of onlookers are from the main event. There were several good reasons for this, and noise was one of them: loud sounds can kill, and few things built by humans have been as loud as the Saturn V.
Read more at: BBC
The Small Launch Industry Is Brutal—Yes, Even More Than You Thought
One of the most honest moments in a new book, When the Heavens Went on Sale, comes during a discussion between two aerospace technicians working at the rocket company Astra in December 2018. On a Sunday, Les Martin and Matt Flanagan were watching football inside an RV parked at Astra's facilities near Oakland, California.
Martin in particular had a lot of experience at launch companies, having worked primarily on test stands for SpaceX, Virgin Galactic, Firefly Space, and now Astra. The two were discussing the challenges of the launch industry and musing about how any company ever made money launching rockets.
Read more at: Arstechnica
Unexpected Surprises: Hubble Captures Stunning Movie of DART Asteroid Impact Debris
In 2022 NASA embarked on a bold experiment to see if they could change an asteroid's velocity by smacking it with a ballistic probe – kind of like hitting it with a hammer. This experiment was to test a potential technique to someday deflect an asteroid on a collision course to Earth. Perhaps, for the first time in the history of the universe, an intelligent planetary species sought ways to avoid its own potential extinction by threats from outer space (something the dinosaurs, who were wiped out 65 million years ago by a rogue asteroid, never evolved to accomplish). Called DART (Double Asteroid Redirection Test), the target was a binary asteroid Didymos/Dimorphos. On September 26, 2022, Dimorphos was hit with the DART spacecraft, which was half the weight of a small car.
Read more at: scitech daily
Apple's Emergency SOS Via Satellite Expands To Six More Countries This Month
Apple's announcement of the yellow iPhone 14 and iPhone 14 Plus earlier today contained a lot of small interesting tidbits aside from the phones themselves. We already told you about Apple Pay finally landing in South Korea, effectively ending a near-monopoly held by Samsung in the country in the mobile payments realm. But there was another revelation tucked into the news too, and this one has to do with satellites. Apple's Emergency SOS via Satellite service will expand to six additional countries starting later this month.
Read more at: gsmarena
The Golden Age Of Earth Observation Is Here
From monitoring deforestation in real time to tracking greenhouse gas emissions and fact-checking claims made during wars, satellite data is providing an unprecedented view of what's happening on the ground each day.
Why it matters: Speedy and precise big data analytics tools are revolutionizing how massive amounts of satellite data are used.
The "biggest shift in last few years is the maturation of artificial intelligence systems that now enable us to build a truly 'living' map of the world," Steve Brumby, CEO of Impact Observatory, tells Axios.
Read more at: Axios
Historic Launch Pad That Sent First U.S. Astronaut to Orbit Is Back in Action
In 1962, John Glenn became the first U.S. citizen to orbit the Earth, riding into space on board the Friendship 7 capsule, which took off from Cape Canaveral's Launch Complex 14. More than 60 years later, that same old launchpad will be put to new use after being assigned to a private space venture to launch its reusable rocket.
Stoke Space was granted the use of Launch Complex 14 at Cape Canaveral Space Force Station in Florida by Space Launch Delta 45, the company announced in a statement on Tuesday.
Read more at: Gizmodo
Passengers Invited to Experience an Astronaut's Eye View of Earth in a Balloon
A Japanese company has put out the call for passengers who'd be willing to pay more than US$175,000 for an hours-long ride in a balloon-borne capsule that will rise as high as 15 miles (25 kilometers).
Technically, that's nowhere near the boundary of outer space, but it's high enough to get an astronaut's-eye view of the curving Earth beneath a black sky.
"It's safe, economical and gentle for people," the CEO of a startup called Iwaya Giken, Keisuke Iwaya, told reporters in Tokyo. "The idea is to make space tourism for everyone."
Read more at: sciencealert
NASA, Axiom Space to Reveal Artemis Moon Mission Spacesuit
A spacesuit prototype of what NASA astronauts, including the first woman, plan to wear on the surface of the Moon during the agency's Artemis III mission, is set for reveal during a televised event hosted by Axiom Space beginning at 10:30 a.m. EDT (9:30 a.m. CDT) Wednesday, March 15, from Space Center Houston in Texas. The event will air live on NASA Television, the NASA app, and the agency's website. NASA selected Axiom Space to deliver a moonwalking system to land the first astronauts near the lunar South Pole. Planned during the reveal activities are remarks from NASA and Axiom Space experts, a suit demonstration, as well as question-and-answer sessions with media and students.
Read more at: NASA

Italian Airline Signs Up For Space-Enabled Flights
Passengers flying on Italy's national carrier ITA Airways will experience fewer flight delays and greener travel thanks to pilots being able to use satellites to route their planes.
The ESA-backed Iris for aviation system connects pilots digitally to air traffic controllers via satellites, so that flight routes can be optimised. Pilots will be able to fly the most efficient routes, saving time and fuel, while cutting emissions of greenhouse gases.
The Iris system complements the outdated data communications technology that is used at present and is nearing full capacity in Europe's congested airspace.
Read more at: ESA

NASA Chief To Give 'State Of NASA' Address Today. Here's How To Watch It Live.
NASA chief Bill Nelson will give his annual update about the agency's plans and achievements on Thursday (March 9), and you can watch it live. Nelson is scheduled to deliver the "State of NASA" address Thursday at 3 p.m. EST (2000 GMT). Watch it live here at Space.com, courtesy of NASA, or directly via the agency (opens in new tab). "In his remarks Thursday, Nelson will highlight the agency's plans to explore the moon and Mars, monitor and protect the planet, sustain U.S. leadership in aviation and aerospace innovation, drive economic growth and promote equity and diversity within the agency and across the nation, while inspiring the next generation of explorers for the benefit of humanity," NASA officials said in a statement on Wednesday (opens in new tab) (March 8).
Read more at: space.com