TOP NEWS
NASA Completes Wet Dress Rehearsal, Moves Forward Toward Launch
NASA has analyzed the data from the wet dress rehearsal conducted Monday, June 20, and determined the testing campaign is complete. The agency will roll Space Launch System (SLS) and Orion back to the Vehicle Assembly Building (VAB) at Kennedy next week to prepare the rocket and spacecraft for launch.
"During the wet dress rehearsal activities, we have incrementally added to our knowledge about how the rocket and the ground systems work together, and our teams have become proficient in launch procedures across multiple sites.
Read more at: Spacedaily
Audit Ordered Of FAA's Oversight Of Boeing 737 & 787 Programs
The US Department of Transportation has confirmed its Office of Inspector General (OIG) will undertake an audit of Boeing's 737 and 787 production processes. Earlier in the week, Simple Flying had reported on news the US Congress Transportation and Infrastructure Committee and its Subcommittee on Aviation had requested the audit due to the number of complaints about the production process they had received. But in a neat twist, it is the FAA rather than Boeing that will come under the auditor's scrutiny.
Read more at: Simpleflying
Where will NASA Set up its Moon Base?
NASA aims to set up a crewed outpost near the moon's south pole, calling it "our first foothold on the lunar frontier." 
The ingredients for that encampment, known as Artemis Base Camp, are an unpressurized rover to transport suited astronauts around the site; a pressurized rover to enable long-duration treks away from the outpost; and the surface habitat itself, which will be capable of housing four humans at a time. 
Read more at: Space.com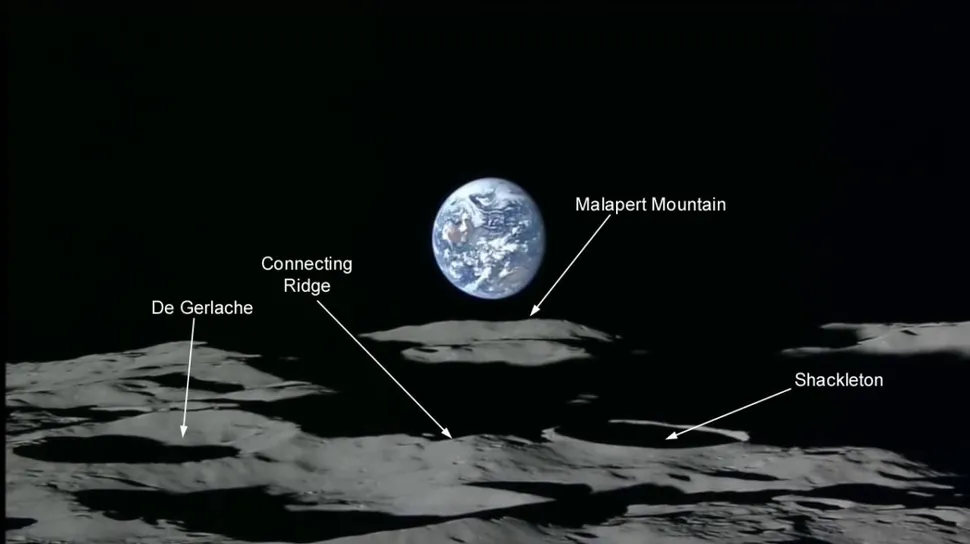 SPACE HAZARDS and STM
Lost In Space: Astronauts Struggle To Regain Bone Density
Astronauts lose decades' worth of bone mass in space that many do not recover even after a year back on Earth, researchers said Thursday, warning that it could be a "big concern" for future missions to Mars.
Previous research has shown astronauts lose between one to two percent of bone density for every month spent in space, as the lack of gravity takes the pressure off their legs when it comes to standing and walking.
To find out how astronauts recover once their feet are back on the ground, a new study scanned the wrists and ankles of 17 astronauts before, during and after a stay on the International Space Station.
Read more at: Spacedaily
"Outer Space: A Disaster Waiting To Happen," Says Friends Of Europe Report
Outer space is a disaster is waiting to happen due to an accelerating free-for-all in Low Earth Orbit, a Friends of Europe report published on Monday warns, outlining ways for the European Union and NATO to cooperate to help avert the danger through international regulation and better protection.
"Running out of Space: European security in space," authored by Paul Taylor, a senior fellow at the Brussels-based think-tank – Friends of Europe –, says private operators, new state actors and new technology have outgrown existing space law, creating a Wild West in which the only rules are "first come, first served" and "finders keepers".
Both space safety – the threat to all spacecraft from cascading debris – and space security – the risk to nations' and companies' satellites from hostile activities – are in jeopardy.
Read more at: Eutoday
International Asteroid Day Observed On Day Meteor Two Football Fields Wide Streaked Across The Sky
114 years ago Thursday a meteor two football fields wide streaked across the skies above Siberia, near the Podkamennaya Tunguska River at 65,000 miles per your. It broke apart about 5 miles above the ground releasing a ~20 megaton explosion which leveled about 830 square miles of forest. For comparison, that is well over double the area inside the Raleigh beltline. That's equivalent to the size of the blast that removed the top of Mount Saint Helens.
International Asteroid Day is now observed on the anniversary the Tunguska event, the asteroid event all other asteroid events are compared to. Established in 2014 by the United Nations, Asteroid Day aims to raise awareness about asteroids and other near Earth objects (NEOs), the missions to learn more about them, and planetary defense efforts underway by NASA, the European Space Agency and others.
Read more at: Wral
Is The Electric Grid Ready For Extreme Space Weather?
In the early hours of March 13, 1989, the public utility Hydro-Québec went out of service. The entire province of Québec lost power for nine hours, interrupting many aspects of public life for the entire day. 
Space weather — the conditions in outer space near Earth, which are heavily influenced by the sun — was quickly identified as the cause of the blackout.
"The initial story was, 'OK, there had been a lot of activity on the sun and then a big magnetic storm, and a number of power systems had problems,' but there wasn't a lot of detail there," said David Boteler, a scientist with the Canadian Hazards Information Service at the government's National Resources Canada.
Read more at: Space.com
What Would Happen If a Doomsday, Carrington-Sized Solar Flare Hit Earth?
On September 1, 1859, British astronomer Richard Carrington was observing the sun through a specially designed telescope fitted with protective filters. At one point, he saw a flash of white light from a dark area of the sun known as a sunspot.
Within a day, people started to notice strange things happening. The night sky was lit up with brilliantly colorful auroras, so bright that people were reportedly able to read newspapers at night by their light alone.
Elsewhere, telegraph operators noted that their communication lines were suddenly useless, and some operators in France even reported that sparks flew when they interrupted a circuit of conducting wire.
Read more at: Newsweek
COMMERCIAL SPACE
ITU Mediation Between Arabsat And Turksat Appears To Have Stopped 4 Months Of Interference At 30.5-31 Degrees East
Satellite fleet owners operating in the 30.5-31.5 degrees east region in geostationary orbit knew that the arrival of a big new neighbor, Turksat 5A, in mid-2021 was going to present frequency coordination challenges.
The only question was which one — Arabsat, Avanti, Eutelsat or SES — would be first to say Turksat 5A, with 1,728 MHz of Ku-band capacity distributed over as many as 70 independent beams, was broadcasting outside its regulatory perimeter.
Read more at: Spaceintel report
SpaceX's Starlink Satellites Will Help Improve Space Weather Forecasts Amid Sun's Unpredictable Activity
Space weather forecasters are developing models that would help satellite operators prepare for bad space weather. But they have a problem: a lack of measurements at altitudes where Earth's atmosphere meets outer space. SpaceX is now stepping in to help fill the gaps after its firsthand experience with an unexpected solar storm earlier this year. 
In February 2022, 40 brand-new Starlink satellites plummeted to Earth when they encountered a bout of bad space weather right after launch. The solar storm that caused their demise wasn't even a bad one, Tzu-Wei Fang, a space scientist at the U.S. National Oceanic and Atmospheric Administration (NOAA), told Space.com.
Read more at: Space.com
Digantara Reaches Orbit: A Milestone In The Move Towards Revolutionizing Space Exploration
Digantara, a spacetech startup, building one stop solution for space operations, launches the World's first commercial space-based space weather system, ROBI (ROBust Integrating proton fluence meter), on Indian Space Research Organizations' PSLV – C53 Mission.
Bangalore based space situational awareness and space surveillance firm is building a two-pronged system to address the challenges of Space Operations and Space Situational Awareness – by building the world's first maps for space.
Read more at: expresscomputer
Digantara Launches ROBI-World's Smallest Digital Space Weather Instrument
Digantara, a spacetech startup building one stop solution for space operations, launches the World's first commercial space-based weather system, ROBI (ROBust Integrating proton fluence meter), on the Indian Space Research Organizations' PSLV – C53 Mission. Started by the Lovely Professional University's Alumni, Anirudh Sharma and Rahul Rawat, under the incubation of IISC Bangalore, this is India's one of the first commercial payloads that will utilize PSLV's PS-4 orbital platform.
Read more at: Timesnow news
SCIENCE AND TECHNOLOGY
NASA Prepares To Release First JWST Science Images
With commissioning of the James Webb Space Telescope nearly complete, project officials and NASA leadership promise the telescope's first images will stun scientists and the public alike.
During a media event at the Space Telescope Science Institute (STScI) here June 29, project managers and scientists said the telescope is already collecting "early release observations" that NASA, along with the European Space Agency and Canadian Space Agency, will unveil July 12. Those observations are taking place as engineers finish preparing the telescope for routine science observations, with 15 of its 17 observing modes now commissioned.
Read more at: Spacenews
Venus Orbiter, Lunar Constellation And Exoplanets Telescopes Among Candidates As China Selects New Space Science Missions
The Chinese Academy Sciences is preparing to select a new batch of space missions from proposals to study Earth, the Sun and solar system, and the deeper universe as part of a "New Horizons Program."
Concepts proposed in recent years have been down selected to a list of 13 candidate missions in four broad fields of space astronomy and astrophysics, exoplanets, heliophysics and planetary and Earth science.
It is expected that a Chinese Academy of Sciences (CAS) committee will select 5-7 missions for CAS's third Strategic Priority Program (SPP III) project, also known as the New Horizons Program, according to a new paper in the Chinese Journal of Space Science. 
Read more at: Spacenews
China Looks To Launch Liquid Propellant Rockets From The Seas
Chinese state-owned and commercial companies are developing capabilities to launch liquid propellant rockets from sea platforms to boost the country's launch options.
China has already demonstrated the ability to launch the Long March 11 solid rocket from sea platforms. These have been facilitated by a new spaceport near Haiyang in the eastern coastal province of Shandong.
Now, private firms including Orienspace and the state-owned China Academy of Launch Vehicle Technology (CALT) are developing larger, liquid propellant Gravity series rockets and adapted Long March 8 launchers for sea launches.
Read more at: Spacenews
Billions Behind a Lunar Dream: Why NASA's Mega Moon Rocket May Prove 'Unsustainable'
As a science writer, I'm very familiar with the unmatched excitement of musing about the moon. Honestly, I even feel awe while writing about the tiniest lunar update. 
A headline like "The Moon Might Have a Trace of Something That Could Potentially Be Water But Probably Not" will do it for me because, at the very least, it underscores that we're far along enough in our timeline to study worlds beyond our own. It's proof that we're on the path toward spectacular, scientific breakthroughs. 
Read more at: CNET
How AI Could Be The Key To Deep Space Exploration
Deep space exploration presents many exciting opportunities, but current technology prevents humans from going beyond the moon's orbit. What challenges do humans face with deep space exploration, how could AI solve this challenge, and what challenges would those AI face?
As much as I know that Star Trek is science fiction, I hope that the concept of faster-than-light travel becomes a reality. Of course, nothing can travel faster than light, but some theories may allow for space-time to be manipulated to allow for travel across great distances in a short amount of time (wormholes and Alcubierre Drives). Nevertheless, until these dreams of exotic drive systems are realised, humanity has to cope with the technology it has for space exploration.
Read more at: electropages
SPACE POLICY
France Asks ITU To Label Russia Ukraine Invasion As Force Majeure, OK Extension For Oneweb Q/V Satellite
International satellite regulators, still grappling with the effects of the Covid pandemic on project milestone deadlines, are now being asked to consider supply-chain blockages caused by Russia's invasion of Ukraine as a force majeure event.
One of the first of these appeals to the International Telecommunication Union (ITU) is from France on behalf of Airbus Defence and Space and the OneWeb broadband satellite constellation.
Read more at: Spaceintel report
A Civil Structure for Space Situational Awareness (SSA)?
A top-level agreement on how to begin the handover of responsibility for monitoring the heavens from Space Command to the Commerce Department (DoC) is expected to be finalized by the end of August, according to government officials.
Read more at: realclear defense
House Appropriators Reduce Proposed Budget For FAA Commercial Space Office
House appropriators eliminated most of a proposed budget increase for the Federal Aviation Administration's commercial space transportation office while also directing the agency on spaceports and cooperation with another agency on spaceflight investigations.
The House Appropriations Committee approved June 30 its version of a transportation and housing and urban development spending bill for fiscal year 2023. The bill funds several agencies, including the FAA.
Read more at: Spacenews
NASA And Roscosmos Continue Seat Barter Discussions
NASA is continuing to work with Roscosmos on a seat barter agreement despite missing a self-imposed deadline last month to complete a deal in time to allow exchanges on missions launching this fall.
In April, NASA International Space Station officials said they needed to have an agreement between NASA and Roscosmos finalized by late June in order to have a Russian cosmonaut, Anna Kikina, fly on the Crew-5 Crew Dragon mission in early September and an American astronaut, likely Frank Rubio, fly on the Soyuz MS-22 mission launching later in September.
Read more at: Spacenews
The United States Announces A Stop To Testing Anti-Satellite Weapons
The United States Government has declared that it will no longer be performing tests of Anti-Satellite (ASAT) weapons. In a public statement during a visit to the Vandenberg Space Force Base, Vice President Kamala Harris confirmed that this policy has the primary purpose of setting an example to other countries. It represents an important step in the direction of establishing "space norms" for all countries to follow.

ASAT weapons go as far back as the early years of the Cold War. According to the Naval Institute Guide to World Naval Weapons Systems, ASAT weapons were designed for strategic and tactical military purposes. Satellites have long been used by the military for navigation, communication, and gathering intel on enemy movements and activities through sophisticated satellite imaging: Spy satellites.
Read more at: Universetoday
SPACE DEFENCE
MDA Selects Raytheon To Continue Developing A First-Of-Its-Kind Counter-Hypersonic Missile
The Missile Defense Agency has selected Raytheon Missiles and Defense, a Raytheon Technologies business (NYSE: RTX), to continue to develop a first-of-its-kind counter-hypersonic missile, the Glide Phase Interceptor. GPI is designed to intercept hypersonic weapons in the glide phase of flight, providing the U.S. and allies with an additional layer of defense against regional hypersonic missile threats.
This firm fixed price Other Transaction Agreement modification, valued at $41 million, increases the total value to $62 million and allows Raytheon Missiles and Defense to continue maturing its GPI design using advanced materials and technology required to intercept a hypersonic threat. This phase will also finalize systems requirements and support accelerated development timelines.
Read more at: Spacewar
Japan, Philippines Eyeing Space Defense Cooperation
A senior military officer from Japan has revealed that the Philippines and Tokyo could soon explore space and surveillance as the countries' next areas of defense cooperation.
The plan comes in response to China's increasing military activities in the Indo-Pacific region.
During his recent visit to Manila, Japan Air Self-Defense Force chief of staff Shunji Izutsu said that the sea and skies are no longer safe for either nation.
Read more at: defensepost
US Space Force Levels Up its Space Security with Space Delta 18, Triggered by China and Russia's Anti-Satellite Capabilities
The US Space Force has a new unit, the Space Delta 18, that will provide "critical intelligence on threat systems, foreign intentions and activities in the space domain," according to Space. It will operate the National Space Intelligence Center (NSIC), which is a new intelligence hub at Wright-Patterson Air Force Base in Ohio. Furthermore, a team of 345 civilian and military personnel will be deployed there. 
Read more at: Techtimes
ULA's Atlas 5 Launches U.S. Space Force Experimental Missile-Warning Satellite
A United Launch Alliance Atlas 5 rocket on July 1 launched the USSF-12 mission for the U.S. Space Force. The rocket lifted off at 7:15 p.m. Eastern from Space Launch Complex-41 at Cape Canaveral Space Force Station, Florida.
The $1.1 billion USSF-12 mission to geosynchronous Earth orbit carried two satellites: the Wide Field of View (WFOV) missile-warning spacecraft for the U.S. Space Force, and a ring-shaped payload adapter with six classified smallsat experiments for DoD's Space Test Program.
Read more at: Spacenews
Space Force Considering Strategy For Procuring National Security Launch Services
The Space Force launch procurement command in Los Angeles later this year will send to the Pentagon a proposed strategy for selecting national security launch services providers for the next round of contracts expected to be awarded in 2024. 
"The NSSL [National Security Space Launch] team is off working the strategy for Phase 3, but nothing has been agreed to yet," Frank Calvelli, the Space Force's senior acquisition executive, told reporters June 28. 
United Launch Alliance and SpaceX in 2020 won five-year NSSL Phase 2 contracts to launch as many as 35 military and intelligence space missions. These contracts are up for recompete in 2024,  
Read more at: Spacenews
VARIOUS
EU Governments Propose $2.52-Billion Ceiling On Secure Satellite Connectivity Network For 2023-2027
European Union governments have tentatively approved spending 2.4 billion euros ($2.52 billion) between 2023 and 2027 on a satellite-based secure connectivity network that will only gradually develop into a global constellation of low-orbiting satellites.
The funding will be drawn from the following European Commission programs' 2021-2027 budgets
Read more at: spaceintel report
Increased Spaceflight Will Warm Earth's Stratosphere 4 Degrees, Study Finds
In new research published earlier this month, the National Oceanic and Atmospheric Agency (NOAA) simulates the effect of greatly increased spaceflight on the stratosphere. The results show that planned spaceflight over the next few decades could raise Earth's temperature, change global air currents, and dampen the ozone layer. The study appears in the Journal of Geophysical Research: Atmosphere.
Read more at: Popular mechanics
Ariane 6 Central Core Assembly Complete
The central core of a test model of ESA's new Ariane 6 heavy lift rocket has been assembled for the first time in the purpose-built Launcher Assembly Building at Europe's Spaceport in French Guiana. Ariane 6 core and upper stages were mechanically and electrically integrated to form the central core by teams from prime contractor ArianeGroup.
Read more at: ESA
Virgin Orbit Successfully Launches 7 Satellites In First Night Mission
Billionaire Richard Branson's Virgin Orbit has successfully launched seven satellites to low Earth orbit for the United States Space Force (USSF) in its fourth consecutive satellite launch mission, and first conducted during night.
The launch, named Straight Up, began at 10:50 p.m. local time on July 1 (8:20 am IST), and concluded with the successful deployment of all seven payloads at approximately 12:55 a.m. Pacific (1:25 pm IST) on July 2, the company said in a statement.
Virgin Orbit's fully mobile LauncherOne system conducted its first ever evening flight from a bare concrete pad and a runway at the Mojave Air and Space Port in California.
Read more at: business standard