TOP NEWS
Roscosmos Official Supports Continued Cooperation With NASA On ISS
After a successful launch of a Crew Dragon spacecraft whose crew included a Russian cosmonaut, a Roscosmos official struck a more conciliatory tone about relations with NASA.
At a briefing after the Oct. 5 launch of the Crew-5 mission from the Kennedy Space Center, Sergei Krikalev, executive director of human space flight programs at Roscosmos, emphasized long-running cooperation between the United States and Russia in civil space, cooperation that has been strained since Russia's invasion of Ukraine in February.
Read more at: Spacenews
Russia Says India, Gulf Nations Discussing To Send Their Astronauts To Space Using Its Soyuz Spacecraft
Sergei Krikalev, executive director of Roscosmos Human Space Flight Programs, told Sputnik News that India has been talking with Russia to transport their astronauts on Russia's Soyuz. However, it is too early to discuss any progress in ongoing negotiations.
Separately, India had declared its intention to send humans to space under the Gaganyaan mission. New Delhi has achieved several space milestones with Russia's assistance, and the strong collaboration is set to continue with India's upcoming manned orbital mission.
Read more at: eurasian times
NASA's Artemis I Launch Has Officially Been Delayed Until November
The long-anticipated launch of NASA's Space Launch System (SLS) rocket has been pushed back to mid-November after NASA waved off its September 27th launch plans in the wake of Hurricane Ian (via Space.com). The space agency announced on Friday that it's aiming to squeeze in the Artemis I launch between November 12th and November 27th. While there was initially a slight chance that NASA's next launch attempt could take place in October, that was ultimately scrapped after NASA decided to roll the rocket back to the Vehicle Assembly Building (VAB) to shield it from the storm. NASA successfully secured the rocket on Tuesday after an hours-long trek to the VAB.
Read more at: Verge
SPACE HAZARDS & STM
NASA Says 110-Foot Wide Asteroid Is Zooming Towards Earth Today! Danger Looming?
A 110-foot-wide asteroid 2022 TB1 is approaching Earth today, according to NASA. This is dangerous? What is the probability of an asteroid's impact?
Since asteroids are constantly moving past the Earth, the threat of an asteroid impact is actually not so far-fetched. This risk increases significantly whenever a large asteroid approaches the planet. NASA has reported that a 110 foot wide asteroid will approach our planet. Unfortunately, this asteroid is large enough to flatten an entire city, and if it were pulled by the Earth's gravity, it could turn out to be a major disaster for us. But we have ways to find out what the probability of an asteroid impact is. And it goes through a wing of NASA called Planetary Defense.
Read more at: Hindustan times
Asteroid Struck By NASA Probe Leaves 10,000km Trail
A new image shows that an asteroid which was deliberately struck by Nasa's Dart probe has left a trail of debris stretching thousands of kilometres.
A telescope in Chile captured the remarkable picture of a comet-like plume spreading behind the giant rock.
The probe was crashed last week to test whether asteroids that might threaten Earth can be nudged out of the way.
Scientists are working to establish whether the test was a success, and the asteroid's trajectory altered.
Read more at: BBC
Eutelsat Says Satellite Jammers Within Iran Are Disrupting Foreign Channels
Signals originating within Iran have been jamming two Eutelsat satellites that provide foreign broadcasts in the country since Sept. 26, the French operator said Oct. 7.
"The interferences harmfully affect the transmission of several digital TV and radio channels broadcasting in Persian from outside of Iran, as well as other channels," the company said in a news release.
The jamming is disrupting services from the operator's Hot Bird 13C and Eutelsat 7B satellites in geostationary orbit, Eutelsat external communications director Anita Baltagi told SpaceNews.
Read more at: Spacenews
Rare Dark-Streaked Meteorites May Come From A 'Potentially Hazardous' Asteroid
Strange, dark-veined meteorites rained down on Earth when a fireball exploded over Chelyabinsk, Russia, in February 2013. The origin of these unusual meteorites has remained a mystery, but now, planetary scientists have discovered a possible source: a mile-and-a-half-long near-Earth asteroid. Scientists know that the dark streaks across the Chelyabinsk meteorites are caused by a process called shock darkening. Yet only around 2% of a common type of meteorite called chondrite meteorites show signs of shock darkening, and the source of these space rocks has remained a mystery.
Read more at: Space.com
World Space Week: Sustaining Astronomy In An Age Of Satellite Megaconstellations
There were 4,852 active satellites in orbit around Earth at the beginning of 2022, and the number is growing rapidly.
The night sky is a resource open to all of us, but it's rapidly becoming a 'tragedy of the commons' scenario. Thousands of satellites in the night sky are not only ruining the beauty of the stars, but are seriously hampering astronomers and pose a very serious space debris threat.
As World Space Week this year looks at the message of sustainability in space, it is important to ask: Are we reaching a point where the number of satellites in the night sky is becoming unsustainable?
Read more at: Space.com
COMMERCIAL SPACE
SpaceX Launches Two Falcon 9 Rockets In Seven Hours
Two SpaceX Falcon 9 rockets have successfully launched a Crew Dragon carrying four astronauts and a new batch of Starlink internet satellites a little over 7 hours apart, nearly halving the company's previous record.
A Falcon 9 rocket on the East Coast kicked things off with a launch out of NASA's Kennedy Space Center (KSC) LC-39A pad – leased by SpaceX since 2014 – at noon EDT (16:00 UTC). A rare new Falcon 9 booster lifted an expendable upper stage and flight-proven Crew Dragon capsule – carrying four professional astronauts – most of the way free from Earth's atmosphere before heading back to Earth and landing without issue on a SpaceX drone ship. The upper stage continued to low Earth orbit and deployed Dragon, kicking off a 29-hour journey to the International Space Station (ISS).
Read more at: teslarati
An Experimental Space Tug is Losing Altitude as Engineers Work to Kickstart the Mission
Private aerospace company Spaceflight is still commissioning its experimental craft a month after it reached orbit. Time is now of the essence, as the space tug's orbit is gradually decaying. The Sherpa-LTC2 orbital transfer vehicle launched atop a SpaceX Falcon 9 rocket on September 4 from Cape Canaveral Space Force Station in Florida. The space tug, packed alongside 51 Starlink satellites, was placed into a low initial orbit some 192 miles (310 kilometers) above Earth. Sherpa-LTC2 is designed to deliver satellites into different orbits using an experimental chemical propulsion system, according to SpaceNews.
Read more at: Gizmodo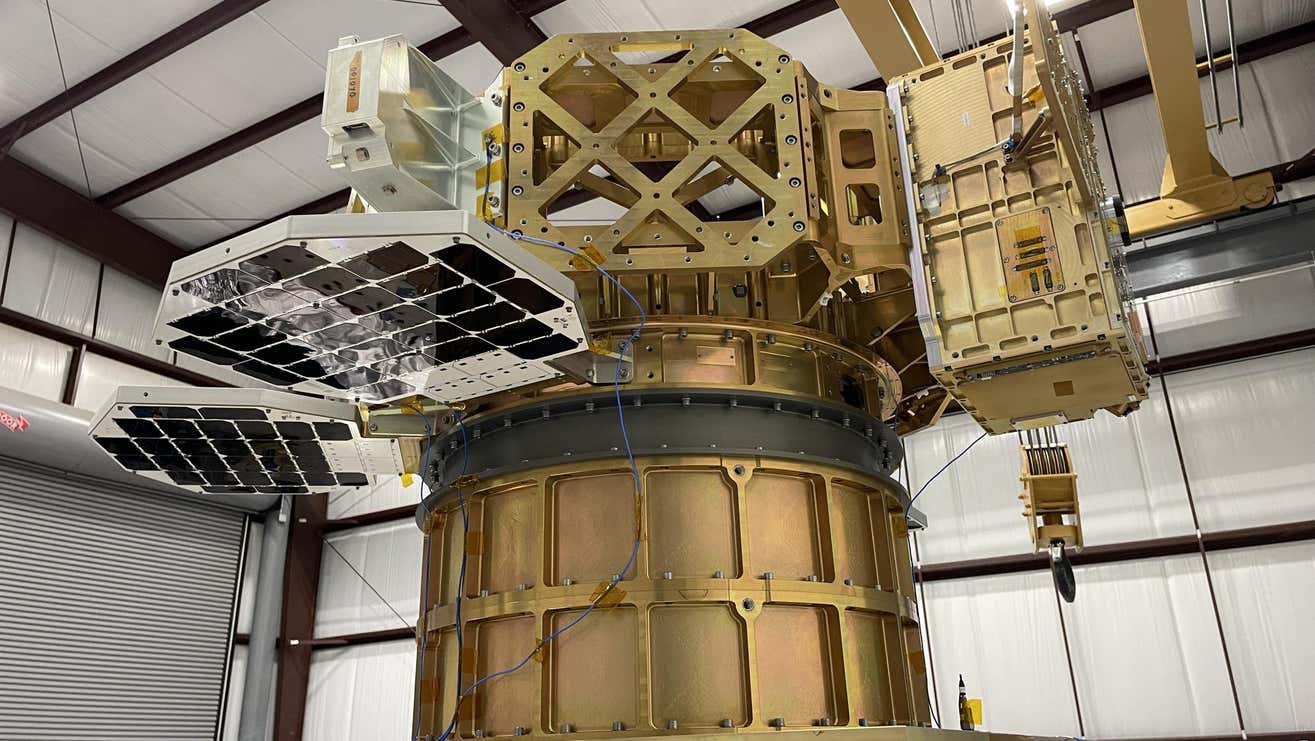 SpaceX to Launch Starlink Satellites Every Week to Build Second-Gen Network
To build its second-generation Starlink network, SpaceX is aiming to conduct frequent rocket launches—weekly to start, but potentially ramping up to once every few days.
SpaceX mentioned the plan in a Tuesday FCC filing about the second-generation constellation, which will span nearly 30,000 satellites, a huge increase from the 4,408 first-gen Starlink satellites SpaceX is currently authorized to operate in low-orbit.
"Although its specific launch cadence is being finalized, SpaceX anticipates launching satellites into the Gen2 constellation at a rate of at least once per week during 2023, with a more rapid cadence over time," the company said.
Read more at: pcmag
Rocket Lab Launches Argos Tracking Payload
A Rocket Lab Electron rocket launched a satellite Oct. 7 carrying a payload for U.S. and French government agencies that will track wildlife and collect other sensor data.
The Electron lifted off from Pad B at Launch Complex 1 in New Zealand at 1:09 p.m. Eastern. The two-stage rocket deployed a kick stage into orbit nine minutes later. After an extended coast, the kick stage fired its Curie engine then deployed its payload, the GAzelle satellite, into a 750-kilometer sun-synchronous orbit about 55 minutes after liftoff.
Read more at: Spacenews
India On Track For Oneweb Launch In Second Half Of October
ndia expects to conduct the first launch of OneWeb satellites in eight months during the second half of October, Indian space agency ISRO said Oct. 5.
ISRO said 36 satellites for the British broadband startup will be integrated with the upper stage of India's GSLV Mark 3 medium-lift rocket in "the coming days."
The satellites, delivered to the Satish Dhawan Space Centre in India last month from a factory in Florida, have already been assembled into a dispenser unit after passing health checks.
Read more at: Spacenews
York Space Wins $200 Million Space Development Agency Contract For 12 Satellites
The Space Development Agency awarded York Space Systems a contract worth up to $200 million to build and operate 12 satellites with experimental military communications payloads.
The contract was awarded on Sept. 30 and announced Oct. 6.
SDA, an agency within the U.S. Space Force, is building the Defense Department's first internet-in-space constellation in low Earth orbit.
Read more at: Spacenews
SCIENCE AND TECHNOLOGY
China Launches Long March-11 Rocket From Offshore Launchpad
China launched its Long March-11 rocket from an offshore launchpad carrying two satellites into the Lower Earth Orbit (LEO). By launching its first rocket from the sea, China has flexed its space power capabilities, which seem to be one step ahead of other countries. For the first time a Long March-11 launch vehicle was modified to launch from a nearshore platform, which was located about three kilometers away.
Read more at: Livemint
JAXA Postpones Epsilon-6 Rocket Launch
The Japan Aerospace Exploration Agency, or JAXA, said Wednesday that it has postponed the launch of its sixth Epsilon solid-fuel rocket, which was scheduled for Friday morning.
JAXA made the decision because conditions after the launch are unlikely to be suitable for operations to track the Epsilon-6.
The Epsilon-6 rocket is expected to be launched Tuesday or later from JAXA's Uchinoura Space Center in Kagoshima Prefecture, southwestern Japan.
JAXA usually uses radio waves from positioning satellites orbiting Earth to track a rocket after its launch, but it may lose the Epsilon-6 rocket's location in the worst case as satellite positions and other conditions are expected to be unfavorable unless the launch is postponed, according to the agency.
Read more at: nippon
Ariane 6 : Start Of Upper Stage Hot-Firing Test
On 5.October, teams from ArianeGroup, the European Space Agency (ESA) and the German Aerospace Center (DLR) successfully completed the first hot-firing test of the new Ariane 6 upper stage on a dedicated test bench in Lampoldshausen, Baden-Württemberg, Germany.
The cryogenic upper stage represents one of the most important innovations of Ariane 6 and will enable the widest possible range of complex missions, for example to place entire satellite constellations in low-Earth orbit (LEO) or payloads of 4.5 to 12 tons in geostationary transfer orbit (GTO).
Read more at: ariane
NASA's Tiny CAPSTONE Probe Still Struggling En Route To The Moon
Engineers are still troubleshooting the glitches afflicting NASA's tiny moon-bound CAPSTONE probe. CAPSTONE entered safe mode after an engine burn on Sept. 8, and the mission team has been addressing the problem ever since. The microwave oven-sized CAPSTONE is a pioneer in cubesat science, helping to expand the reach of these little spacecraft well beyond Earth orbit. The still-undiagnosed issues may demonstrate the challenge of operating smaller vehicles in the radiation-laden environment of deep space.
Read more at: Space.com
NASA Tests Gigantic Slingshot for Hurling Objects Into Space
A recent demonstration by alternative launch provider SpinLaunch suggests payloads containing sensitive equipment can endure the tremendous G-forces generated by the company's suborbital accelerator.
More than 150 partners, government officials, and industry enthusiasts gathered at Spaceport America in the Jornada del Muerto desert of New Mexico to watch the latest test of SpinLaunch's A-33 Suborbital Accelerator on September 27. The company has now performed 10 tests of its mass accelerator in less than a year.
Read more at: Gizmodo
After An Amazing Run At Mars, India Says Its Orbiter Has No More Fuel
Despite its modest overall achievements, India's Mars Orbiter Mission is one of the more notable successes of the modern spaceflight era. Launched in 2013, it was the first Mars mission built by an Asian country to reach orbit around the red planet—only the United States, Soviet Union, and European Space Agency had done so before.
And perhaps most importantly, India proved that a durable, capable Mars spacecraft could be developed on a shoestring budget. Instead of costing hundreds of millions of dollars, the Mars mission was developed for only about $25 million, through a process described by Indian officials as "frugal engineering."
Read more at: Arstechnica
New Evidence For Liquid Water On Mars Suggests The Planet Is Geothermally Active
Scientists have uncovered further evidence that liquid water exists beneath the ice cap at the southern pole of Mars and it may mean that the planet is geothermally active.
In 2018, the European Mars Express orbiter found that the surface of the ice cap covering the south pole of Mars dips and rises, suggesting liquid water may be lurking underneath.
Read more at: Space.com
SPACE POLICY
Virgin Orbit Awaiting License For First UK Launch
Virgin Orbit says it is technically ready for its next LauncherOne mission, and the first orbital launch from the United Kingdom, but is still waiting on a launch license from the British government.
Virgin Orbit announced Oct. 5 that it completed a launch rehearsal for the mission, including fueling of the rocket, three days earlier at the Mojave Air and Space Port in California. The vehicle is now "ready for flight," the company said.
Read more at: Spacenews
Lloyd's To Collaborate On World's First Space Sustainability Kitemark
Lloyd's, the world's leading marketplace for commercial, corporate and specialty risk solutions, in partnership with the LMA, has today announced it will collaborate with the UK Government and leading industry experts on the development of the Earth & Space Sustainability Initiative kitemark.
Having been at the forefront of insuring space exploration since its inception – including the very first commercial satellite in 1965 – Lloyd's is once again convening its knowledge and expertise to shape cutting-edge conversations around extra-terrestrial risk.
Read more at: Lloyds
Russia Loses U.N. Aviation Council Seat In Rebuke
Russia failed to win enough votes for re-election to the United Nation's aviation agency's governing council on Saturday, in a rebuke of Moscow for aviation-related actions taken after its invasion of Ukraine.
Russia fell short of the 86 votes needed to stay on the International Civil Aviation Organization's (ICAO) 36-nation governing council, during the agency's assembly which runs through Oct. 7 in Montreal.
The voting results set off a procedural review on Saturday, after a challenge by Russia for an additional vote. Poppy Khoza, assembly president and South Africa's director general of civil aviation, called the circumstances "unprecedented."
Read more at: Yahoo news
UK Competition Watchdog Has Concerns About Viasat's Inmarsat Takeover
Viasat's $7.3 billion Inmarsat takeover could lead to more expensive and poorer quality Wi-Fi for plane passengers, the U.K.'s competition watchdog said Oct. 6 as it prepared to launch a full-scale probe of the deal.
The satellite operators have until Oct. 13 to offer a solution to allay the Competition and Markets Authority's (CMA) concerns, or face an in-depth investigation that could push the timeframe for closing the deal well into next year.
Read more at: Spacenews
UK, South Korea Join ASAT Test Ban, Raising Like-Minded Countries To Seven
The United Kingdom and South Korea have pledged not to conduct direct-ascent anti-satellite (ASAT) missile testing, throwing their weight behind the U.S.-driven initiative launched in April to promote peaceful and safe use of outer space. This came about three weeks after Japan and Germany joined the initiative, raising the number of like-minded countries to seven. Canada joined the initiative in May and New Zealand in July. And more countries are expected to join as the U.S. ramps up efforts to promote the ban.
Read more at: Spacenews
SPACE DEFENCE
Kayhan Space Building Momentum, And Dod Interest, With Collision Avoidance Software
With space operators increasingly nervous about the growing potential for disastrous on-orbit crashes, Colorado startup Kayhan Space's collision avoidance software solutions are catching more and more interest — including at the Defense Department, according to co-founder Araz Feyzi.
"The problem is that the processes that satellite operators have traditionally used to fly safely is falling apart. The main reasons that many are not scalable, they're prone to human error and delays,"
Read more at: Breaking defense
Space Force Isn't Quite What You Think It Is
On November 15, 2021, a Russian missile smashed into the defunct satellite Kosmos-1408, creating a cloud of debris that threatened astronauts aboard the International Space Station. That same day, a tweet from the 18th Space Defense Squadron—an arm of the U.S. Space Force—acknowledged the incident, saying it was tracking some 1,500 pieces associated with the event.
Read more at: gizmodo
DARPA Scraps XS-1 Military Space Plane Project After Boeing Drops Out
Phantom Express won't get off the ground after all. Boeing has withdrawn from Experimental Spaceplane (XSP), a U.S. Defense Advanced Research Projects Agency (DARPA) program designed to increase the nation's access to space. The aerospace giant had named its hypersonic concept vehicle Phantom Express (opens in new tab). That moniker is now oddly appropriate, since the spacecraft will never take physical form.
Read more at: Space.com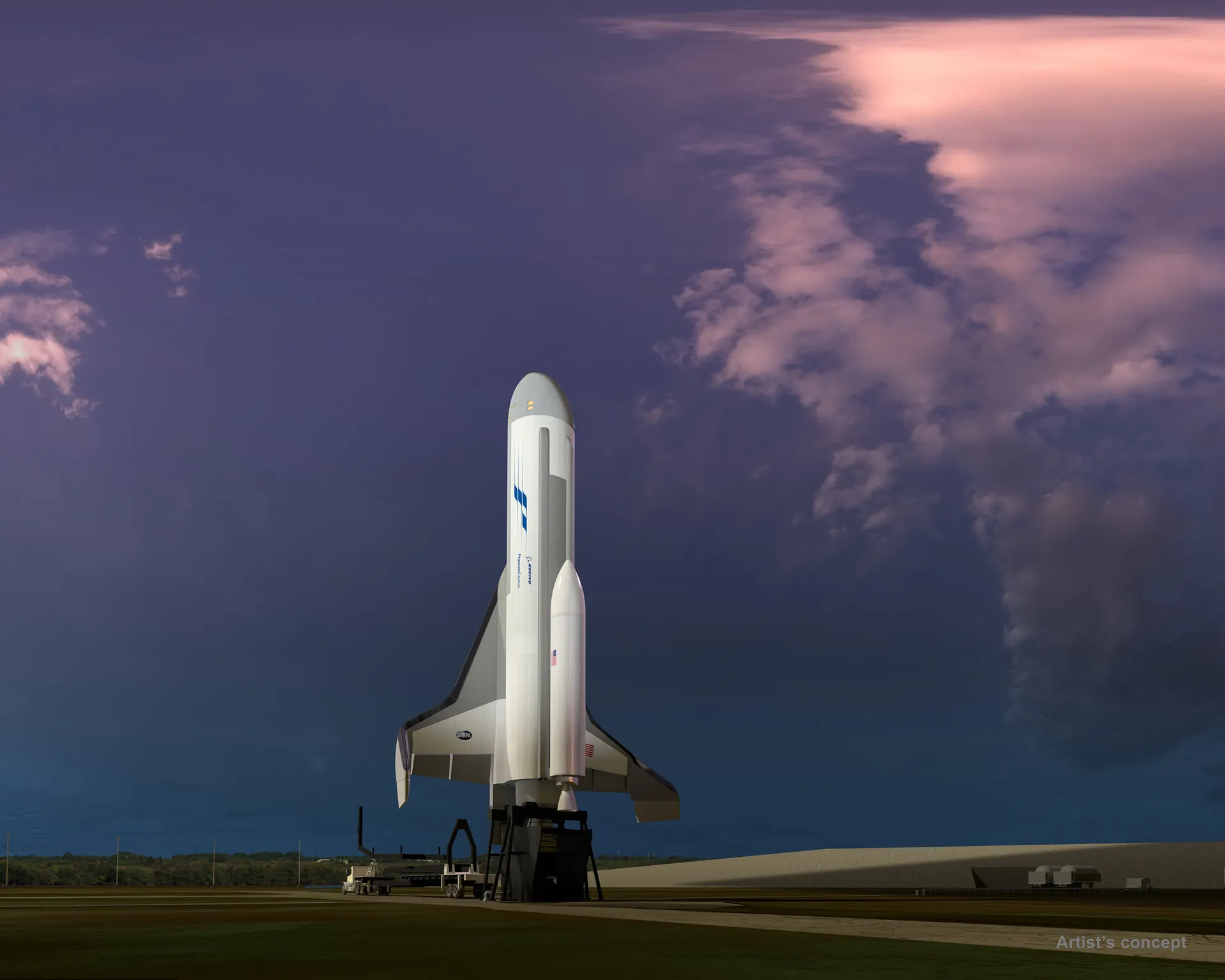 Pentagon Space Chief Condemns 'Irresponsible' Launch Of Russian Inspector Satellite
The Pentagon is speaking out against Russia's launch of a spy satellite believed to be shadowing one of its American counterparts closely in the same orbit. The Russian satellite, known as Kosmos 2558, launched on Aug. 1 and appears to have been placed in nearly the same orbit as a classified American reconnaissance satellite that launched on Feb. 2. According to Netherlands-based satellite tracker Marco Langbroek, as of Aug. 2 Kosmos 2558 is mirroring the American satellite's orbit with a difference of just 0.04 degrees (opens in new tab) and a separation of 37 miles (60 kilometers).
Read more at: Space.com
Japan Issues Rare Alert As North Korea Fires Missile Without Warning Over Main Island
Japan urged residents to take shelter early Tuesday morning after North Korea fired a ballistic missile without warning over the country for the first time in five years, in a major and potentially dangerous escalation of recent weapons tests by the Kim Jong Un regime.
The launch, which prompted immediate backlash from Tokyo and Seoul, comes amid a spate of missile tests, with five launches in the past 10 days, and follows renewed military drills between the United States and its regional allies.
Read more at: CNN
Space Command, Commerce To Stage Commercial Space Tracking Pilot This Fall
Space Command and the Commerce Department will run a joint pilot project this fall to demonstrate live how commercial space monitoring data can be used to keep tabs on satellites and dangerous space junk, according to Richard DalBello, head of DoC's Office of Space Commerce.
"This fall we're going to be working with the Joint Task Force-Space Defense Commercial Operations Cell or JCO … to conduct an all-commercial pilot in [geosynchronous orbit] that will seek to replicate the DoD's basic service using only commercial data and analytics," he told the Advance Maui Optical and Space Surveillance (AMOS) conference today.
Read more at: Breaking defense
VARIOUS
Mysterious Reflections On Mars Might Come From Something Stranger Than Water
Scientists revisiting a mysterious signal from the south pole of Mars have suggested a new potential explanation, and it doesn't bode well for hopes of finding liquid water on the Red Planet.
In 2018, scientists using data from the European Space Agency's Mars Express orbiter's Mars Advanced Radar for Subsurface and Ionosphere Sounding (MARSIS) instrument announced that they'd observed a radar signal that could be interpreted as evidence of liquid water.
Read more at: Space.com
Moon Food Is Next Step On Path To Establish Colony On Our Nearest Neighbour
Will a plant grow faster under one-sixth of Earth's gravity? Would a succulent survive the extremes of space travel? Or would adding water to a dehydrated husk be the best way to seed the Moon?
It's not blue-sky science.
Growing plants in space is an absolute necessity if humans are to establish an enduring presence off-planet. It's already been found that Martian soil might be very conducive.
Read more at: Cosmos magazine
William Shatner: My Trip to Space Filled Me With 'Overwhelming Sadness'
In this exclusive excerpt from William Shatner's new book, "Boldly Go: Reflections on a Life of Awe and Wonder," the "Star Trek" actor reflects on his voyage into space on Jeff Bezos' Blue Origin space shuttle on Oct. 13, 2021. Then 90 years old, Shatner became the oldest living person to travel into space, but as the actor and author details below, he was surprised by his own reaction to the experience.
Read more at: Variety
Massive Space Rock Impact Could Have 'Instantly' Created The Moon
A giant impact may have rapidly placed the moon into orbit around Earth rather than creating a disk of debris from which the moon gradually formed over time, new research suggests.
A highly detailed computer simulation created by Durham University's Institute for Computational Cosmology revealed this alternative origin story for Earth's lunar companion. This new, aptly named 'immediate-satellite scenario' would mean the proto-moon was less molten during its formation and suggest much of the moon formed immediately after a giant impact on Earth.
Read more at: Space.com
'A Future Where Everyone Can Sustainably Fly Supersonic': Japan Airlines Could Be Among First To Operate 'Son Of Concorde' Airliner Commercially
Nearly two decades after the last flight of a plane that caught the world's imagination with its elegance and speed, a jet that may lay claim to being the "son of Concorde" is taking shape in a state-of-the-art development facility in Greensboro, North Carolina, in the United States.
Known as Overture, this jet is the brainchild of Denver, Colorado-based Boom Supersonic and may soon be capable of carrying 80 passengers at speeds of up to Mach 1.7 (or about 2,100km/h), at an altitude of 60,000 feet, or 18.3km.
Read more at: SCMP
NASA's Ingenuity Helicopter Spots Foreign Object Debris on Mars
During a portion of the Ingenuity Mars helicopter's 33rd flight, a small piece of foreign object debris (FOD) was seen in footage (see video below) from the Mars helicopter's navigation camera (Navcam).
This foreign object debris was not visible in Navcam footage from the previous flight (32). The FOD is seen in Flight 33 Navcam imagery from the earliest frames to around halfway through the video, when it fell from the leg and drifted back to the Mars surface. All telemetry from the flight and a post-flight search and transfer are nominal and show no indication of vehicle damage. The Ingenuity and Perseverance Mars 2020 teams are currently working to determine the source of the debris.
Read more at: scitech daily