TOP NEWS
Chinese Astronauts Arrive At Space Station For Longest Mission
Three astronauts successfully docked with China's new space station on Saturday on what is set to be Beijing's longest crewed mission to date and the latest landmark in its drive to become a major space power.
The three blasted off shortly after midnight (1600 GMT Friday) from the Jiuquan launch centre in northwestern China's Gobi desert, the China Manned Space Agency said, with the team expected to spend six months at the Tiangong space station.
The space agency declared the launch a success and said the crew "were in good shape".
Read more at: Spacedaily
Solar Wing Jammed On Lucy, NASA Spacecraft Set To Study Asteroids
NASA is debating whether to try to fix a jammed solar panel on its newly launched Lucy spacecraft, en route to explore an unprecedented number of asteroids.
The problem cropped up shortly after the spacecraft's Oct. 16 liftoff on a 12-year journey.
After measuring the electric current this week, NASA reported Wednesday that one of Lucy's two giant, circular solar panels is only between 75% and 95% extended. A lanyard is holding it in place.
Any attempt at reopening the wing — which is 24 feet in diameter (7 meters) — would not occur before mid-November.
Read more at: NYpost
Mars Rover And Orbiter Continue Mission After Sun Outage
China's Mars rover and orbiter have resumed operations after a month-long suspension caused by a sun outage, according to the China National Space Administration.
Mission controllers have reestablished their tracking, communication and control of the orbiter and rover, which had been in normal condition during the period that started in mid-September, the administration said in a brief statement on Friday.
A sun outage refers to a phenomenon when Mars and Earth move to either side of the sun and the three are almost perfectly aligned. During this period, solar electromagnetic radiation increases and strongly disrupts communications between craft and the Earth.
Read more at: Chinadaily
SpaceX Test-Fires Crew Rocket As Teams Monitor Downrange Abort Zone Weather
SpaceX test-fired a Falcon 9 rocket at NASA's Kennedy Space Center early Thursday, checking off another box on the pre-flight checklist before liftoff Sunday with a four-person crew heading for the International Space Station.
But a weather forecast shows a high risk that winds or waves int the Atlantic Ocean could force a launch delay.
The test-firing early Thursday paved the way for a dress rehearsal Thursday night with the four astronauts preparing to ride the Falcon 9 and Crew Dragon capsule to the space station.
Read more at: Spaceflight Now
NASA Targets February Launch For Artemis 1 Moon Mission
With NASA's powerful new 322-foot-tall moon rocket fully stacked at Kennedy Space Center, managers said Friday that Feb. 12 is the soonest the unpiloted Artemis 1 mission could blast off toward lunar orbit, a date that hinges on the outcome of a critical fueling test on the launch pad in January.
Ground teams at Kennedy this week installed an Orion crew capsule atop the Space Launch System rocket inside the Vehicle Assembly Building. The stacking milestone capped off the 322-foot-tall (98-meter) rocket inside High Bay 3.
"Completing stacking is a really important milestone," said Mike Sarafin, NASA's Artemis 1 mission manager. "It shows that we're in the home stretch toward the mission."
Read more at: Spaceflight Now

SPACE HAZARDS AND STM
China Launches Military Satellite That Will Take Aim At Space Junk
China successfully launched a military satellite to test "space debris mitigation technology," according to state media reports. The satellite, riding on board a Long March 3B rocket, lifted off from the Xichang Satellite Launch Center in southwest China at 9:27 p.m. EDT Saturday, Oct. 23 (0127 GMT or 9:27 a.m. local time Sunday, Oct. 24.) Footage from China Central Television shows the rocket, backdropped by hills, lifting off amid cloudy conditions at the launch site. The satellite on board is called Shijian-21 and will be "used for the verification of space debris mitigation technology", China state media provider CCTV said in a brief English-language report.
Read more at: Space.com

How Can We Address Space Debris? Industry Leaders Explain
As the global community looks to address key climate and environmental risks in the coming days and weeks during the COP26 in Glasgow, another sustainability issue looms large above all our heads – in space. Earth orbits, and particularly the lower orbits which stretch to approximately 2,000 km above ground, are seeing a growing population of active and defunct satellites as well as debris.
Satellites bring incredible benefits to us all – from connectivity and geo-location services to weather and climate monitoring to earth observation (critical, for example, during different types of disasters). There are other types of missions to Earth orbits and beyond, such as exploration and scientific ones, increasingly with humans on board.
Read more at: WEForum

Collision Risks In Outer Space Due To Mega-Constellations
Mega-constellations are composed of several hundreds of highly networked satellites in low Earth orbit (LEO), and they are fundamental in providing uninterrupted communication through networks across the globe, enabling internet access even in remote areas. The space industry has shown great interest in mega-constellations due to their expected high return on capital invested. SpaceX, via its Starlink satellite internet constellations, has already launched 60 satellites into low earth orbit in May 2021. It plans to launch thousands more in the coming years as part of its mega-constellation project. OneWeb, Amazon, and several other private space companies have similar ambitions.
Read more at: ORFonline

Europe's Veteran Gamma-Ray Space Telescope Nearly Killed By Charged Particle Strike
The European Space Agency (ESA) nearly lost a veteran space telescope last month when a charged particle disabled one of the reaction wheels that keep its solar arrays pointed at the sun.
The incident led to a race against the clock as ground controllers had only three hours of battery time to find a solution before the spacecraft completely lost power, ESA revealed in a statement issued on Monday (Oct. 18)
Since 2002, the gamma-ray space telescope Integral has been scouring the sky for sources of high-energy X-rays and gamma rays: the most energetic type of radiation in the universe produced by dense and still little understood objects such as pulsars and neutron stars. But on Sept. 22, ground controllers suddenly realized that something was amiss when patchy data started coming from the 4.4-ton (4 metric tonnes) observatory.
Read more at: Space.com

From Space Traffic Awareness To Space Traffic Management
The term "space traffic management" (STM) inevitably triggers comparisons to air traffic management. It conjures visions of controllers looking at screens and directing spacecraft to maneuver to avoid collisions, much like air traffic controllers do with aircraft.
The reality is far different. Defunct aircraft don't linger in airspace for years or decades, unlike satellites. Aircraft also have the ability to maneuver, which debris and even some satellites lack. And air traffic controllers have clear authority on a national level, and coordinate internationally, to direct air traffic.
Read more at: Spacenews

Connecting The Dots | Crowded Orbits Pose New Security Threats
Cybersecurity threats are a growing concern for day-to-day life on Earth. As thousands of satellites are launched to orbit, are there new risks to consider in the skies above?
The vast majority of smallsats crowding low Earth orbit are ill-prepared for increasingly sophisticated security threats, according to Rob Spicer, CEO of launch integration and mission management specialist TriSept.
TriSept moved into software development a couple years ago to address this, creating an operating system it plans to roll out in December to protect small and large satellites from known and emerging vulnerabilities. Spicer said hackers could theoretically seize control of a spacecraft's propulsion system and cause mayhem in a congested LEO environment.
Read more at: Spacenews

UK Funds Studies To Remove Two Spacecraft From LEO
The UK Space Agency has awarded study contracts for a mission to remove two spacecraft from low Earth orbit by 2025.
Consortiums led by Swiss startup ClearSpace and Japan-based Astroscale received just under £700,000 ($1 million) between them to complete mission feasibility studies by the end of March.
Under the Active Debris Removal Phase 0-A Feasibility Study being funded by the UK Space Agency, Astroscale and ClearSpace are tasked with researching how to de-orbit two defunct satellites that were not built with retrieval and removal in mind.
Read more at: Spacenews

The Kessler Syndrome
In Neal Stephenson's 2015 novel Seveneves, he imagines that the Earth's moon breaking into seven pieces. This being a work of science fiction, the event of course has dire consequences for everyone on the planet.
But if the idea of a cloud of space debris left over from the shattering of the Moon seems fanciful, think again. As of 26 May 2021, according to NASA, there are about 23,000 pieces of debris "larger than a softball" (greater than 10cm) orbiting the Earth, travelling at speeds over 28,000km/h – "fast enough for a relatively small piece of orbital debris to damage a satellite or a spacecraft".
Read more at: Cosmos magazine

Satellite Fleets Risk Collisions in Space, Former NASA Head Says
Thousands of communications satellites proposed by dozens of companies pose a risk of ruinous collisions in space, a former chief of the U.S. space agency said Thursday. "The U.S. government and governments around the world are failing to properly manage collision risk," former NASA administrator Jim Bridenstine said in testimony to the Senate Commerce Committee.
"The challenge is that we are beginning an era of large, multi-satellite constellations" with collision-avoidance rules premised on few spacecraft, Bridenstine said. Satellites could be destroyed by collisions "devastating not only satellite communications, but also human spaceflight, national security, weather prediction" and more, Bridenstine said.
Read more at: Bloomberg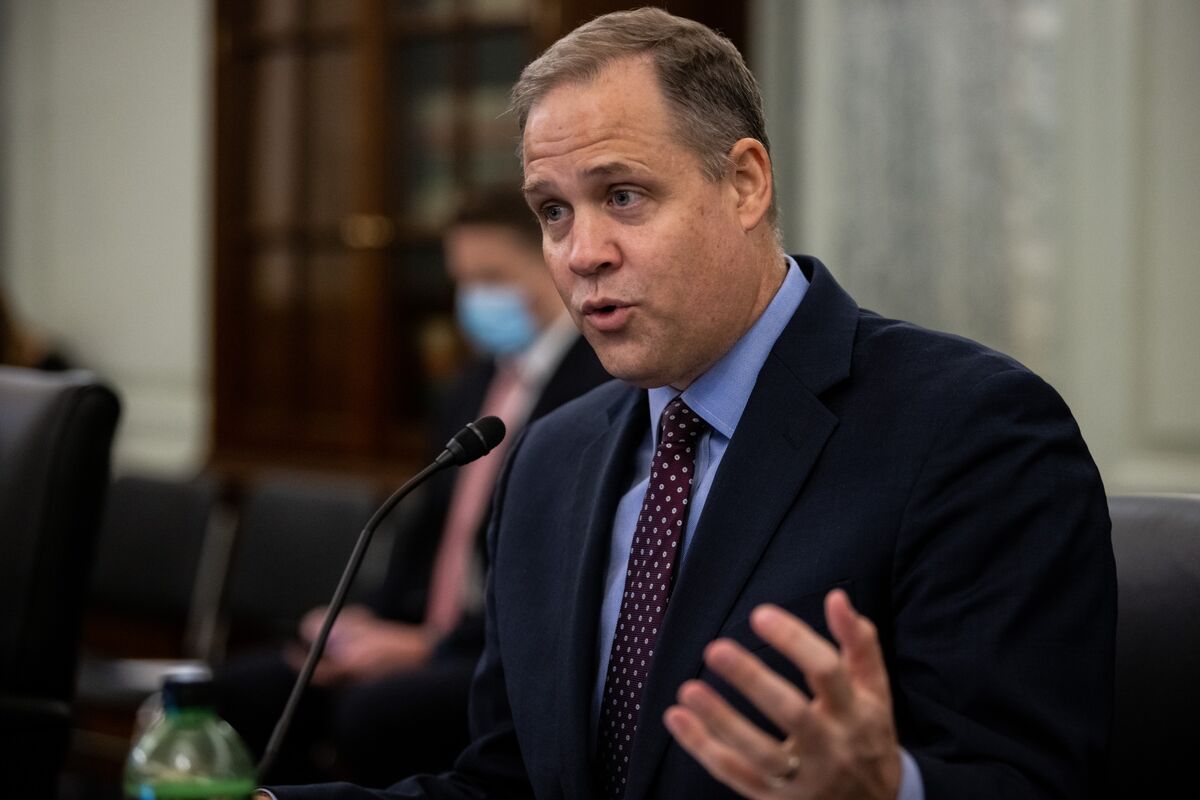 NEW SPACE/COMMERCIAL
Glavkosmos Signed Preliminary Agreement For Soyuz Commercial Flights In 2024
Glavkosmos (a subsidiary of Roscosmos) has signed a preliminary agreement according to which two commercial flights of Soyuz spacecraft will be carried out in 2024, General Director of Glavkosmos Dmitry Loskutov reported on Wednesday.
"Glavkosmos has signed a preliminary agreement on the provision of four commercial seats in the Soyuz in 2024. It means two commercial flights in 2024 with a client," Loskutov said, without specifying with which client the document was signed.
Read more at: TASS
A Toilet Tube On Spacex's Crew Dragon Spaceship Broke, Sprayed Pee During First Tourist Flight
SpaceX's first tourist flight seemed to go swimmingly last month, but there was a hidden problem beneath the floorboards. That issue came from the bathroom – the toilet tucked away in the Crew Dragon spaceship's ceiling, which is shrouded in proprietary secrecy. A tube carrying urine from that toilet broke loose in an area beneath the spaceship's cabin floor, releasing its contents onto a fan. That fan is used to create suction for the toilet, which is necessary because when you're doing in microgravity, there's no force pulling waste in any one direction. The fan then sprayed the pee all over the hidden compartment.
Read more at: Business insider
Germany's Exolaunch Expands Overseas For Larger Share Of U.S. Launch Market
German launch services provider Exolaunch is expanding to the U.S. in search of a greater share of the rapidly growing market, stepping up competition against Seattle-based rideshare broker Spaceflight.
About half the nearly 100 satellites Exolaunch has already booked for launches next year are for U.S. customers, newly appointed Exolaunch USA CEO Chris Hearsey told SpaceNews.
Hearsey, a former director of government affairs for commercial space habitat venture Bigelow Aerospace's Washington office, is leading Exolaunch's U.S. operations from its new headquarters in Denver.
Read more at: Spacenews
Nanoracks, Voyager Space, and Lockheed Martin Teaming to Develop Commercial Space Station
Nanoracks, in collaboration with Voyager Space and Lockheed Martin, has formed a team to develop the first-ever free flying commercial space station. The space station, known as Starlab, will be a continuously crewed commercial platform, dedicated to conducting critical research, fostering industrial activity, and ensuring continued U.S. presence and leadership in low-Earth orbit. Starlab is expected to achieve initial operational capability by 2027.
To meet U.S. government, international space agency, and commercial needs in space, these industry leaders will develop Starlab specifically to enable the growing space economy and meet pent-up customer demand for space services such as materials research, plant growth, and astronaut activity. Together, these companies bring unparalleled experience in commercial space utilization, engineering design and performance, technology innovation, and investment strategy.
Read more at: prnews wire
Blue Origin, Sierra Space Make Plans For Orbital Reef Commercial Space Station
Called Orbital Reef, plans to create a commercial space station in low-Earth orbit (LEO) have been announced by a consortium of companies including Blue Origin – founded by Jeff Bezos – and Sierra Space.
Other organisations reportedly on board include Boeing, Redwire Space, Genesis Engineering Solutions and Arizona State University.
Intended to "unlock" LEO, the aim is to offer research bodies and commercial customers the chance to establish their own presence in orbit.
Read more at: electronics weekly
A Once-Quiet Battle To Replace The Space Station Suddenly Is Red Hot
The sprawling International Space Station—so long a beacon of hope, unity, and technological achievement; so gleaming and bright it can be seen from a city's downtown as it passes overhead—is nearer the end of its life than the beginning. And time is running out to replace the station before it's gone.
Its first component, the Russian-built Zarya power and propulsion module, was launched in 1998. The other core pieces of the station were all sent spaceward by 2001. The backbone of the International Space Station, therefore, has spent two decades in space—a harsh environment of wild temperature swings, micrometeoroid impacts, torsional strains, and more.
Read more at: Arstechnica
NASA Employee Says SpaceX's Starship Is About to Change Everything
NASA Jet Propulsion Lab system architect Casey Handmer is impressed with SpaceX's progress toward developing a rocket capable of sending astronauts to the Moon and even Mars. "Two years ago Starship was a design concept and a mock up," Handmer wrote in a lengthy post on his personal blog about the hyper-ambitious rocket. "Today it's a 95 percent complete prototype that will soon fly to space and may even make it back in one piece." SpaceX has indeed made significant strides, from launching early prototypes to an altitude of just over six miles to building a giant "Mechazilla" robot tower capable of catching Starships upon their return.
Read more at: Futurism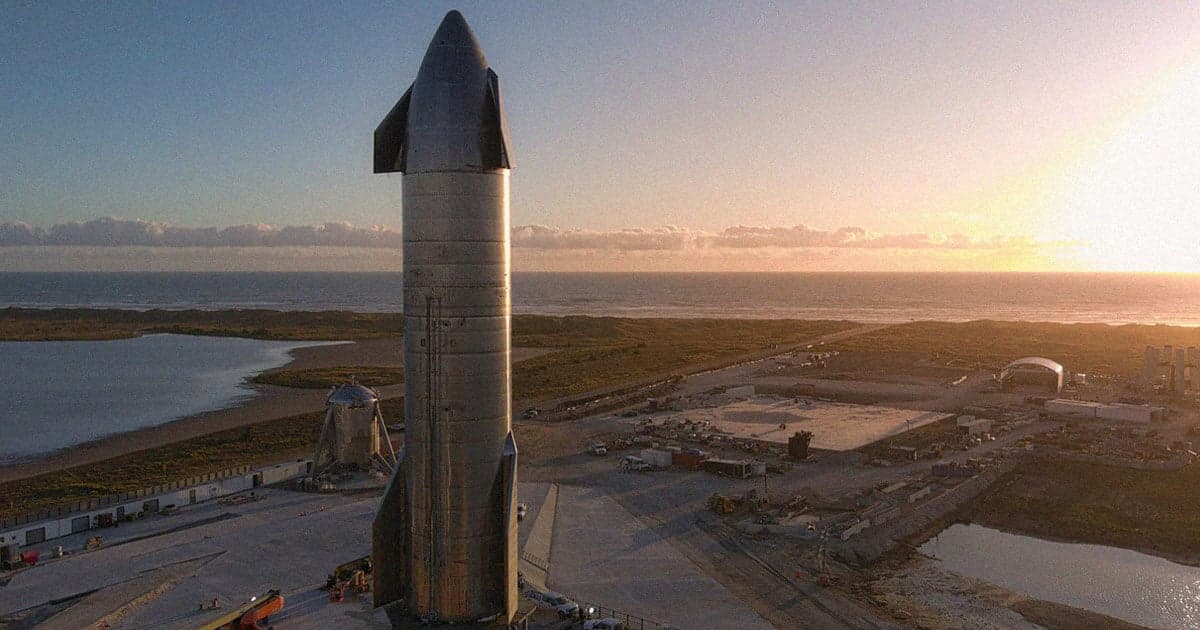 SCIENCE AND TECHNOLOGY
What Computing Tech Will Drive Future Space Exploration
At the heart of every successful space mission is a sophisticated and capable computer system. In the 1960s, relatively basic computing systems took humankind to the moon. More recently, the Parker probe has reached the scorching outskirts of our Sun, and the Voyager probes have left our solar system completely. With each successive generation of space probe, of course, computers have followed the long march of Moore's law toward smaller, faster and cheaper systems. But, the question remains: which kind of computing system will best serve humankind's future, more ambitious space explorations?
Read more at: IEEE Spectrum
ESA Acts To Make Air Travel Greener
A new agreement signed between Inmarsat and the European Satellite Services Provider, which represents air traffic controllers from seven European countries, will enable final tests of the space-based system to be conducted and evaluated. It is expected to be introduced across Europe by 2023.
ESA has worked with Inmarsat to develop a space-enabled digital alternative to traditional air traffic control that enables pilots to take more efficient trajectories, saving fuel and cutting carbon emissions.
Read more at: Spacedaily
Low-Gravity Simulator Design Could Enable Advanced Astronaut Training On Earth
A new design for a low-gravity simulator has been developed that could help astronauts train more easily for future space research and habitation. Developed by researchers at Florida State University, the new design for a magnetic levitation-based low-gravity simulator can create an area of low gravity with a volume about 1,000 times larger than existing simulators of the same type. "Low gravity has a profound effect on the behaviours of biological systems and also affects many physical processes from the dynamics and heat transfer of fluids to the growth and self-organisation of materials," said Wei Guo, associate professor and lead scientist on the study.
Read more at: E&T
It's Not The Heat, It's The Humidity That Grounded Boeing's Starliner
NASA and Boeing officials said Tuesday that they have successfully removed two valves from the Starliner spacecraft and have shipped them to Marshall Space Flight Center in Alabama for further analysis.
The forensic examination—the two valves will be inspected with a variety of techniques, including a CT scan—is part of Boeing's ongoing effort to diagnose the "stuck" valve issue that caused an abort of Starliner's uncrewed test flight on August 3. With less than five hours remaining in the countdown to launch, during a routine procedure, 13 of the 24 valves that control the flow of dinitrogen tetroxide oxidizer through the service module of the spacecraft would not cycle between closed and open.
Read more at: Arstechnica
Rocket Lab Plans to Use a Helicopter to Catch a Rocket Mid-Air as It Returns from Space
Rocket Lab's next mission, dubbed 'Love At First Insight,' is set to take off from the company's Launch Complex 1 in New Zealand during a 14-day launch window that will open on November 11th. This will be Rocket Lab's fifth mission of this year and the third ocean recovery of an Electron stage.
But, this time, things will go down differently. The 'Love At First Insight' mission will carry two Earth-observation satellites for global monitoring company BlackSky to Earth's low orbit and will serve as a testbed for future aerial capture efforts.
Read more at: Auto evolution
Spacex's SN20 Starship Prototype Roars To Life In 1st Static Fire Tests
SpaceX fired up its SN20 Starship prototype in earnest for the first time Thursday night (Oct. 21), notching a big milestone on the vehicle's planned path to orbit. The 165-foot-tall (50 meters) SN20, which is currently outfitted with two Raptor engines, performed a brief "static fire" test at 8:16 p.m. EDT Thursday (0016 Oct. 22 GMT) at SpaceX's Starbase facility, near the South Texas town of Boca Chica. The test seemed to involve just one of the two Raptors, as pointed out by commentators with NASASpaceflight.com, which livestreamed the event. One of SN20's engines is a standard "sea-level" Raptor, whereas the other is a "vacuum" version, which is optimized to operate in space.
Read more at: Space.com
S.Korea's Moon Vows 'Korea Space Age' After Rocket Test Falters
South Korea's first domestically built space rocket blasted off on Thursday, but failed to fully place a dummy satellite into orbit, delivering mixed results for a test launch that represents a major leap for the country's ambitious space plans.
The three-stage KSLV-II Nuri rocket, emblazoned with the national flag, rose on a column of flame from its launch pad at Naro Space Center at 5 p.m. (0800 GMT).
Read more at: Reuters
SPACE POLICY
ESA Mulls Joining Russian-Chinese Lunar Station Project
The European Space Agency (ESA) is discussing with its member states the possibility of joining the Russian-Chinese lunar station project, the head of the ESA's Moscow office, Rene Pischel, has told TASS.
According to the official, the agency currently continues "internal discussions" on the issue with its member states.
In March, Head of Roscosmos Dmitry Rogozin and Director of CNSA Zhang Kejian, on behalf of the governments of the two countries, signed a memorandum of understanding on cooperation in the creation of the International Lunar Research Station (ILRS).
Read more at: TASS
Poland Signs Artemis Accords
Poland has joined the U.S.-led Artemis Accords for space exploration, hoping to use the agreement as a means of enhancing space cooperation between the two nations.
In a ceremony during the 72nd International Astronautical Congress (IAC), Polish Space Agency (POLSA) President Grzegorz Wrochna signed the Accords, which outline best practices for safe and sustainable space exploration, with NASA Deputy Administrator Pam Melroy. Poland is now the 13th country to join the accords.
Read more at: Spacenews
ISRO Chief Says India Will Allow Private Companies To Invest In Space Sector
India is taking another look at its existing policies while also framing new ones pertaining to the participation of private players in the Indian space sector.
This is according to Dr K Sivan, Chairman of the Indian Space Research Organisation and Secretary Department of Space, Government of India, who revealed this at the Indian Pavilion of Expo 2020 Dubai.
According to Sivan, recent changes in the Indian space sector has highlighted how the role of the private sector has transitioned from being just suppliers to actual partners in the overall journey.
Read more at: Indiatimes
Russia Believes That 1967 Outer Space Treaty Applicable To Moon's Resources, Diplomat Says
Russia proceeds from the premise that the principles and norms of the 1967 Outer Space Treaty are fully applicable with regards to the resources on the Moon and other celestial bodies, Representative of the Permanent Mission of the Russian Federation to the United Nations Gloria Agaronova said on Monday at the fourth committee of the United Nations General Assembly.
The diplomat noted the importance of "developing extensive international cooperation on the issues of exploring and using space with the key role of the Committee on the Peaceful Uses of Outer Space and based on the universally accepted principles and norms of the international space law codified, in particular, in the 1967 Outer Space Treaty."
Read more at: TASS
Senate Appropriators Direct NASA To Select Second Artemis Lunar Lander
Senate appropriators want NASA to select a second company for its program to develop crewed lunar landers, but provided the agency with only a small increase in funding to support that.
The Senate Appropriations Committee released Oct. 18 drafts of its versions of nine appropriations bills for fiscal year 2022, including commerce, justice and science, which funds NASA. That bill offers $24.83 billion for NASA overall, slightly above the administration's request of $24.8 billion but less than the $25.04 billion in a House bill.
Read more at: Spacenews
SPACE DEFENSE
US-South Korea Joint Space Drills To Focus On Space Situational Awareness
Joint drills between the U.S. Space Force and Republic of Korea (ROK) Air Force will focus on enhancing space situational awareness (SSA) capabilities of both sides, a senior air force officer said.
The ROK Air Force is set to perform joint drills with the U.S. Space Force under an Aug. 27 agreement signed between ROK Air Force chief of staff, Gen. Park In-ho, and U.S. Space Force Gen. John W. Raymond, chief of space operations, at Peterson Air Force Base in Colorado Springs, Colorado.
Read more at: Spacenews
China's Conducted 100s Of Hypersonic Weapon Tests
Gen. Hyten's remarks come a week after a failed US hypersonic test and as tensions between the US and China over Taiwan, which the latter considers as an integral part of its territory, remain high, as well as recent reports of China allegedly conducting a successful test of a new potentially nuclear hypersonic missile in August.
Following China's purported test of a hypersonic missile, the second most senior US general stated that China's military growth is "stunning," while US development is hampered by "brutal" bureaucracy, CNN reported on Thursday.
Read more at: Spacewar
War in Space is Coming
A new arms race is unfolding among spacefaring nations. Space experts have been telling us about contested space for the last several years. The number of active satellites is exploding from about 1,000 a few years ago to an expected 50,000+ within 10 years. The sky is indeed getting very congested.
These satellites provide worldwide communications, GPS navigation, weather forecasting and planetary surveillance. Military organizations rely on many of these satellites in support of modern warfare.
Read more at: Spacewar
France Launches State-Of-Art Military Communications Satellite
France has successfully launched a state-of-the-art satellite into orbit, designed to allow all of France's armed forces across the globe to communicate swiftly and securely.
Paris created a space force command in July 2019, amongst concerns that rival countries were heavily investing in space technology, seen as a new military frontier.
The satellite "is designed to resist military aggression from the ground and in space, as well as interference," French air and space force spokesman Colonel Stephane Spet told AFP.
The Ariane 5 rocket carrying the Syracuse 4A satellite took off from Kourou, in French Guiana late Saturday, with the mission accomplished 38 minutes and 41 seconds after takeoff.
Read more at: Spacewar
How Will US Respond To China's Hypersonic Threat?
China tested a hypersonic glide vehicle in August launched from an orbiting spacecraft, qualifying the Chinese vehicle as a Fractional Orbit Bombardment (FOB) System. The launch was confirmed by the Chairman of the Joint Chiefs of Staff, General Mark Milley, who called it "very close to a Sputnik moment." He also said the launch was "very concerning." FOBs are nothing new. But what makes the Chinese system different is that instead of launching a nuclear warhead mounted on a small rocket in space orbit against a ground target, China has shown it can launch a hypersonic glide vehicle with a nuclear warhead from space.
Read more at: Asiatimes
VARIOUS
Top SpaceX And Blue Origin Engineers Wanted For Abu Dhabi Space Start-Up
An Abu Dhabi entrepreneur with dreams of opening up the space industry is raising funds to bring top engineers from the likes of SpaceX and Blue Origin to the UAE capital.
Andrey Maximov, the co-founder of Precious Payload – a start-up that helps with the planning and execution of satellite missions by taking care of mission and supply chain management – wants Abu Dhabi to become a logistics and service centre for the space industry.
Read more at: National
0-G Launch and Canary Islands Aeronautic and Aerospace Cluster Sign Agreement for Zero-Gravity Flight Services and Horizontal Air-Launch of Rockets
0-G Launch, an innovative Washington DC-based provider of the Space Jet™ horizontal rocket air-launch and microgravity service aircraft, and the Canary Islands Aeronautic and Aerospace Cluster -CAAC, an international center of excellence dedicated to promoting companies in the aeronautical-aerospace sector in the archipelago, today announced the signature of an agreement to initiate consumer zero-gravity parabolic flights from the islands in 2023.
The agreement was signed during an in-person ceremony at the World Air Traffic Management (ATM) Conference in Madrid. As first part of this agreement, 0-G Launch will fly its Space Jet™ to the Canary Islands to make exciting zero-gravity parabolic flight experiences locally available on a yearly basis.
Read more at: Parabolic arc
Let's Talk About Sex — In Space
German astronaut Matthias Maurer breezes through interviews, rarely missing a beat when he answers journalists' questions around his upcoming six-month trip to the International Space Station (ISS). But one topic throws even Maurer off momentarily: sex drive in space. "We haven't talked about this, because it's a professional environment," he replied to DW's question on whether astronauts exchange insights on how to handle their desires. Thanks to commercial spaceflights, more people are entering the cosmos than ever before. Just this past week,SpaceX launched four tourists through the Earth's orbit. Ten years from now, the first crew of astronauts will likely set off on a mission to Mars that could last multiple years
Read more at: DW
Space Tourists Should Be Kept Away From Astronauts, Says Russian Chief
Space tourists could "distract crews and cause disruptions" on orbital stations, Russia's space chief has said.
Roscosmos director general Dmitry Rogozin said a dedicated area on space stations for such tourists was required to minimise disruption to proper missions.
He said the Russian space agency would be adding a module for tourists to the next station it develops.
Read more at: National news