TOP NEWS
China's Space Ambitions Are Fueling Competition and Collaboration
At 3:37 a.m. ET on Monday, China launched the last key component of its space station, the latest step in the country's efforts to become a leading space power.
The Mengtian ("dreaming of the heavens") lab module, onboard a carrier rocket, blasted off the Wenchang Spacecraft Launch Site on the island of Hainan. It is expected to dock at the Tiangong ("heavenly palace") Space Station within several hours.
Read more at: TIME
Scientists Unveil Further Proof Of Salty Water On Mars
It may be known as a rocky, red planet but evidence is mounting that salty water exists at the base of polar deposits on Mars.
University of Southern Queensland's Professor Graziella Caprarelli is part of an international team investigating bright reflection signals below the Martian surface, first spotted in data acquired between 2010 and 2019 by the radar sounder MARSIS on board Mars Express.
Read more at: phys.org
The Next Attempt To Launch The Artemis I Mission Will Be At Night
NASA has confirmed its next launch attempt for the Artemis I mission will be at night, with a midnight launch scheduled for the early hours of Monday, November 14th. Following a difficult few months attempting to get the Space Launch System rocket off the ground for the first time, including several wet dress rehearsals, two previous launch attempts, a tanking test, and an interruption from a hurricane, the rocket will begin rolling back out to Launch Pad 39B at Kennedy Space Center in Florida just after midnight on Friday, November 4th.
Read more at: Verge

SPACE HAZARDS & STM
Something Unknown Seems to Blast Earth With Radiation Every Thousand Years or So
Solar flares were once thought to be responsible for historical spikes in the Earth's radiation levels. But a new study suggests that those spikes of radiation may not be caused by solar flares as once believed, seemingly meaning that something much more powerful — and still unknown to us — may have been responsible instead.
"There's a kind of extreme astrophysical phenomenon that we don't understand and it actually could be a threat to us," Benjamin Pope, coauthor of the study and astrophysicist at the University of Queensland, told the Australian Broadcasting Corporation.
Read more at: futurism
It's Time To Play "Find The Falling Chinese Rocket" Once Again
On Monday, China's space program successfully launched another large piece of its space station. The 23-ton Mengtian module will provide pressurized volume for scientific experiments and is the final large living area to be added to the Tiangong space station.
China has constructed its modular space station—similar in form and function to the International Space Station, although smaller—on time and with few major issues. This can be considered a triumph for the Chinese space program, which now has capabilities second only to NASA and the commercial space industry in the United States.
Read more at: Arstechnica
Whew! 23-Ton Chinese Rocket Debris Falls To Earth Over Pacific Ocean
A 23-ton piece of space debris from China's launch of a Long March 5B rocket has fallen safely into the south-central Pacific Ocean after creating questions over where it will come down once again. The massive piece of debris in question was left over from the core stage of a Long March 5B rocket used to launch the third and final module to China's Tiangong Space Station on Monday (Oct. 31). As in previous launches of the same rocket, China allowed the core stage to reach orbit without any way to push itself back down to Earth in a safe manner. This is becoming a somewhat common event, as the Long March 5B was not designed with any features that enable it to be safely deorbited after launch.
Read more at: space.com
'Planet Killer' Asteroid Hiding In Sun's Glare Could Smash Into Earth One Day
A "planet killer" asteroid that is hiding in the glare of the sun has finally been detected, and the giant space rock could smash into Earth one day.
The 0.9-mile-wide (1.5 kilometers) "potentially hazardous" asteroid, named 2022 AP7, is one of several large space rocks that astronomers recently discovered near the orbits of Earth and Venus.
Currently, 2022 AP7 crosses Earth's orbit while our planet is on the opposite side of the sun, but scientists say that over thousands of years, the asteroid and Earth will slowly start to cross the same point closer together, thereby increasing the odds of a catastrophic impact.
Read more at: livescience
Civilian Space Traffic Management Office Coming Along, But 'Don't Expect Magic'
The Office of Space Commerce is working to build out an infrastructure able to handle the demands of tracking tens of thousands of active satellites and debris objects in orbit.
Speaking Nov. 3 at the CyberSatGov conference, OSC Director Richard DalBello said the standup of a civilian space traffic management office is moving along, but cautioned the process will move slower and more incrementally than many expect.
Read more at: spacenews
COMMERCIAL SPACE
Suborbinomics: The Astronomical Cost of Getting From Point A to Point A
Resplendent in a blue Virgin Galactic flight suit, Richard Branson was in an exuberant mood as he sat at the New York Stock Exchange doing a TV interview on Oct. 28, 2019. His space tourism company had just gone public in a $774 million merger with billionaire Chamath Palihapitiya's Social Capital Hedosophia special purpose acquisition company.
Virgin Galactic now had an estimated market value of more than $2.2 billion despite never having flown a single passenger or earned any serious revenue in 15 years. Virgin Galactic would have $450 million to complete its flight test program and begin commercial flights — if the company's Securities and Exchange Commission filings were to be believed — in June 2020. Branson and the Mubadala Investment Company, an Abu Dhabi government sovereign wealth fund, would divide up $274 million to offset about $1 billion in investment made thus far.
Read more at: parabolic arc
The World's Most Powerful Rocket Finally Returns After A 3-Year Absence
As early as Tuesday morning, the Falcon Heavy will take flight for the first time since June 2019, ending a long period of inactivity for the world's most powerful, operational rocket. Under the power of 27 Merlin engines in its first stage, the rocket will carry two space technology payloads into orbit for US Space Force.
Ahead of this much-awaited USSF-44 launch, it is natural to ask why it has been more than 40 months since the rocket last flew. And perhaps more importantly, does this suggest that the Falcon Heavy—developed internally at SpaceX, at the company's own expense, for half a billion dollars—was a mistake?
Read more at: arstechnica
First Northstar SSA Satellites To Launch In 2023 By Virgin Orbit
NorthStar Earth and Space, a company planning a constellation of satellites to collect space situational awareness data, will launch its first satellites in mid-2023 with Virgin Orbit.
NorthStar announced Oct. 27 that its first three satellites, 12-unit cubesats built by Spire, will be launched by Virgin Orbit in mid-2023. The companies did not disclose terms of the launch deal or where the launch, using Virgin Orbit's LauncherOne air-launch system, will take place.
Read more at: spacenews
Arianespace Partners With Australian Space Tug Startup
Arianespace is exploring the compatibility of its rockets with orbital transfer vehicles (OTVs) being developed by Space Machines Company, an Australian startup.
The companies signed a deal Oct. 30 that lays the groundwork for their cooperation, which could later see them jointly offering services to customers seeking post-launch in-space logistics.
Optimus-1, SMC's first 270-kilogram space tug, is slated to make its debut in the second quarter of 2023 on a SpaceX Falcon 9 rideshare mission to low Earth orbit (LEO).
Read more at: spacenews
Ready For Lift-Off: First Space Launch From British Soil Poised To Make History
In a few weeks, Britain will become a space power. A Virgin Orbit jumbo jet will take off from an airport in Cornwall, carrying a rocket strapped below one wing. As the plane flies 35,000ft above the Atlantic, it will drop its cargo, the rocket engine will be ignited, and a payload of small satellites will be hurled into Earth orbit.
The LauncherOne mission – scheduled for mid-November – is intended to be the first of many launches from centres around the UK.
Read more at: guardian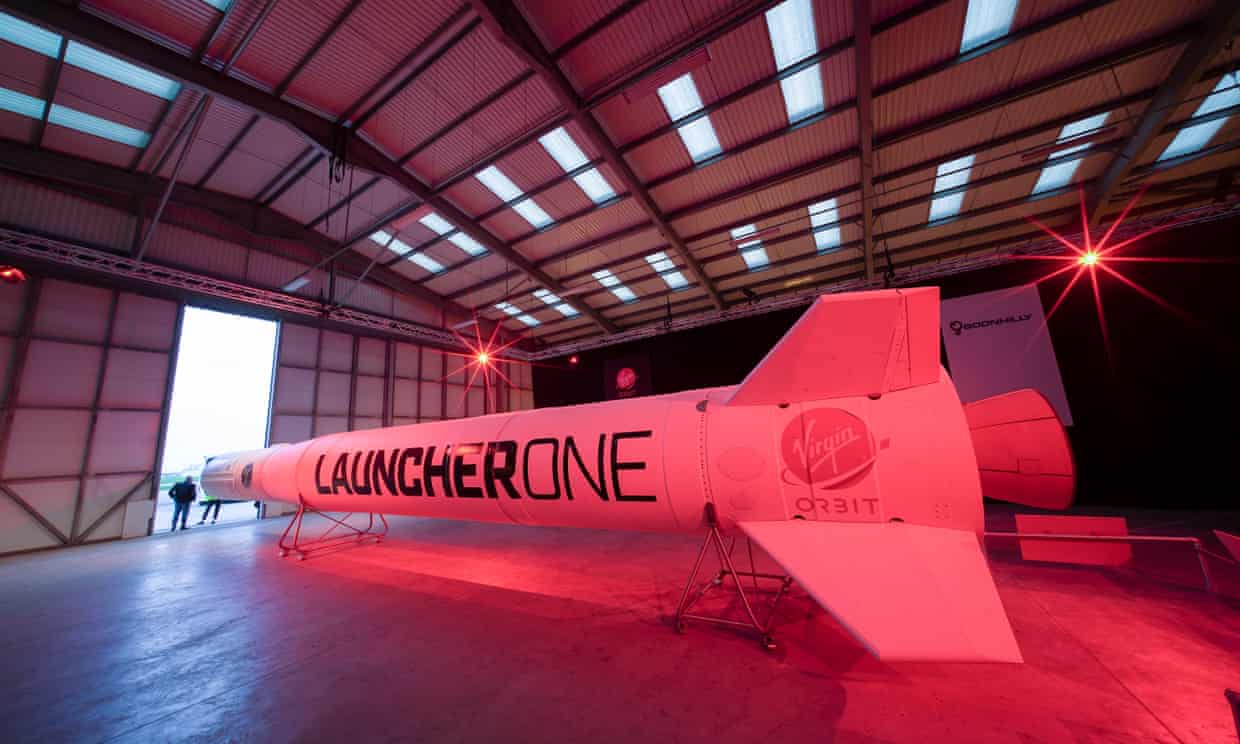 Virgin Galactic Picks Suppliers For Future Spaceplanes
Virgin Galactic will work with two aerospace manufacturers to provide the major components of its next-generation suborbital spaceplane.
Virgin Galactic announced Nov. 2 that it reached agreements with Bell Textron and Qarbon Aerospace to produce major subassemblies of its Delta class of suborbital spaceplanes, which Virgin will assemble. The companies did not disclose the value of the contracts.
Read more at: spacenews

Exotrail Signs Launch Agreement With Isar Aerospace
Exotrail, a French company developing orbital transfer vehicles, has signed a contract with German launch vehicle developer Isar Aerospace for multiple launches over the next several years.
The companies announced Nov. 3 they signed a launch services agreement to launch Exotrail's spacevan vehicle on Isar's Spectrum rocket on multiple missions between 2024 and 2029. The launches will take place from Andøya, Norway, and Kourou, French Guiana. The companies did not disclose a specific number of launches or the value of the agreement.
Read more at: spacenews

Rocket Lab Launches Swedish Satellite But Fails To Catch Booster With Helicopter
Rocket Lab launched a Swedish research satellite to orbit today (Nov. 4) but didn't manage to snag the returning booster with a helicopter.
A Rocket Lab Electron launcher lifted off today at 1:27 p.m. EDT (1727 GMT; 6:27 a.m. on Nov. 5 local New Zealand time), kicking off a mission the company called "Catch Me If You Can."
The mission was a success; the Electron deployed the satellite, known as MATS ("Mesospheric Airglow/Aerosol Tomography and Spectroscopy"), an hour after liftoff as planned. But Rocket Lab wasn't able to pull off the catch alluded to in the flight's name.
Read more at: space.com

SCIENCE AND TECHNOLOGY
NASA Lacks Plan for Ditching Space Station in an Emergency
ISS partners have a plan in place to deorbit the space station in nine years. A safety panel says this plan is now incomplete and potentially deficient as a result of the increasing density of low Earth orbit and as relations on the ground continue to deteriorate.
NASA's Aerospace Safety Advisory Panel recently recommended that the space agency develop a deorbit plan for the ISS that can be immediately executed in case there is an emergency.
Read more at: gizmodo
Rocket Startup Orbex Signs Lease To Build UK's First Vertical Spaceport
British rocket startup Orbex, which has plans to launch the first vertical rocket from U.K. soil next year, has signed a 50-year lease to develop and operate its home spaceport in the north of Scotland. The spaceport, called Space Hub Sutherland, is one of two vertical launch sites that are currently being developed in Scotland, the second one being SaxaVord Spaceport on the Shetland Islands, off the coast of mainland Scotland.
Read more at: space.com
Molten Salt Reactors Could Save Nuclear Power
Molten salt reactors, a type of nuclear reactor first explored in the 1950s, could be the future of clean energy — if we can overcome the problems that have held them back for more than half a century.
Nuclear fission occurs when a neutron slams into the nucleus of an atom, splitting the atom. This releases a tremendous amount of energy, as well as additional neutrons that can then split more atoms, creating a self-sustaining fission reaction.
Read more at: freethink

NASA Makes Progress with New Lunar Terrain Vehicle Moon Rover Services
As astronauts explore the South Pole region of the Moon during Artemis missions, they will be able to go farther and conduct more science than ever before thanks to a new Lunar Terrain Vehicle (LTV). Instead of owning the vehicle, NASA plans to contract it as a service from industry. The draft request for proposals for the LTV Services (LTVS) contract is now ready for industry to review, and NASA will accept feedback until Dec. 1. The draft outlines NASA's expectation for use of the LTV on the lunar surface in the 2028 timeframe. After taking industry feedback into account, NASA plans to issue a final request for proposals by early 2023.
Read more at: NASA
NASA's Tiny CAPSTONE Moon Probe Overcomes Glitch, Sets Sights On Lunar Orbit
NASA's tiny CAPSTONE probe has bounced back from a troubling glitch and is on track to reach the moon this month as planned, mission team members said. CAPSTONE, which is about the size of a microwave oven, entered a protective "safe mode" after experiencing an issue during an engine burn on Sept. 8 that caused the probe to start tumbling. Mission team members eventually identified the likely cause of the glitch as an issue with a valve in the probe's propulsion system. They worked hard to troubleshoot the problem over the ensuing weeks, finally getting CAPSTONE to stop spinning in early October.
Read more at: space.com
All Aboard The Spaceship Neptune: Flying To The Edge Of Space On A Balloon
Imagine traveling high enough to see the curvature of the Earth against the blackness of space, not in a brief, high-adrenaline rocket ride but a luxurious and leisurely balloon flight up into the stratosphere.
That's the experience a company called Space Perspective is hoping to offer aspiring space tourists with their Spaceship Neptune balloon currently under development.
Space Perspective hopes to begin commercial flights in 2024, with paying passengers expected to pay about $125,000 apiece for the opportunity. The company has already started accepting seat reservations.
Read more at: space.com
Virgin Galactic Signs Agreement With Axiom Space for Microgravity Research
Virgin Galactic Holdings, Inc. (NYSE: SPCE) (the "Company" or "Virgin Galactic"), an aerospace and space travel company, today announced an agreement with Axiom Space, a U.S.-based commercial space company, to support a microgravity research and training mission. The Virgin Galactic spaceflight, tentatively scheduled for next year, will prepare an Axiom Space astronaut for an upcoming trip to orbit, while conducting microgravity research to supplement the work they will do on the International Space Station.
Virgin Galactic has a deep commitment to providing opportunities for research and scientific exploration in a suborbital space environment.
Read more at: virgin galactic
Stratolaunch's Roc, The World's Largest Plane, Aces 1st Flight Carrying Hypersonic Prototype
Stratolaunch, builder of the world's largest airplane, flew a prototype of its planned air-launched Talon hypersonic vehicle for the first time on Friday (Oct. 28).
The massive Roc carrier plane, which has a wingspan longer than a football field, carried the test vehicle Talon-A (TA-0) into the sky above California's Mojave Desert on a flight that proved Stratolaunch's huge plane can indeed carry the experimental hypersonic vehicles it's designed to launch from mid-air.
Read more at: space.com
China Team Uses Cold War Material To Pave The Way For A Moon Highway
Beijing researchers say they have developed and tested the technology to build a highway on the moon.
"I have often dreamed of building a road on the moon," said Zhou Siqi, lead author of a paper on the project, published in the peer-reviewed China Journal of Highway and Transport.
Speaking by phone to the South China Morning Post, Zhou said that, despite the complex technologies involved, "the scene at the construction site can be quite simple, with a robot scooping the lunar dust with one arm and laying the bricks with the other".
Read more at: SCMP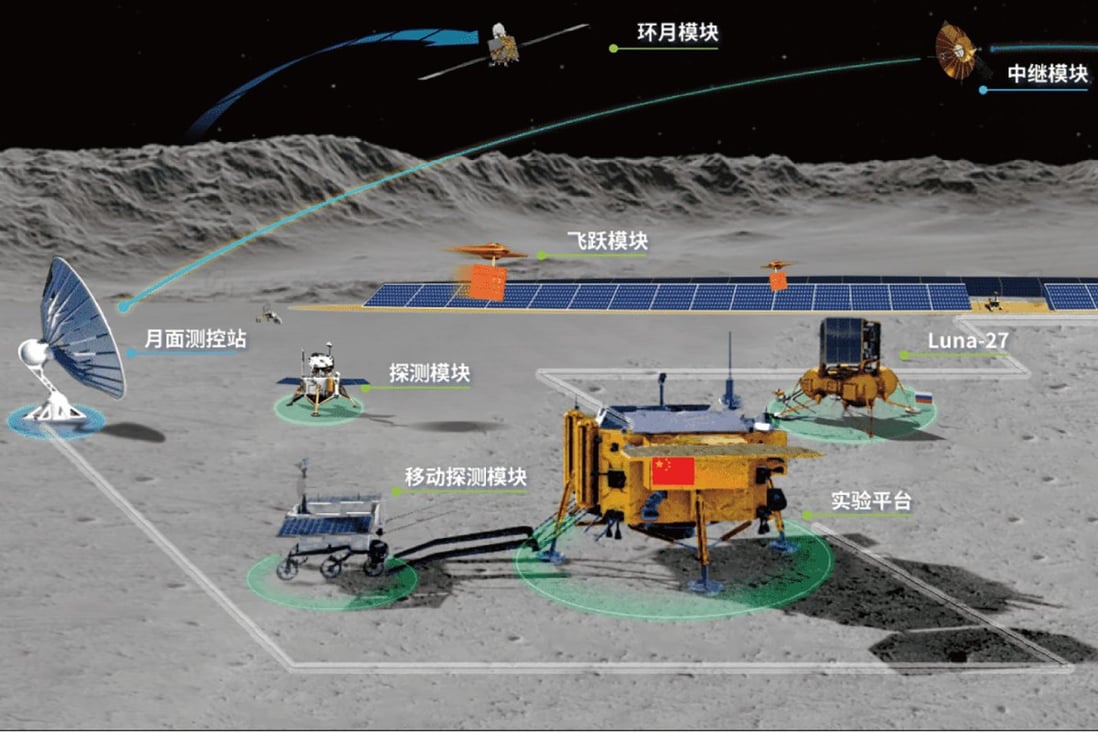 SPACE POLICY
NASA Announces Second Collaborations for Commercial Space Capabilities Opportunities
NASA is continuing its efforts to foster the development and growth of American industry in space by announcing new opportunities to work with the agency through the Collaborations for Commercial Space Capabilities (CCSC-2) initiative.
This second invitation continues the pursuit of goals set in the U.S. National Space Policy and NASA's strategic plan that will benefit human spaceflight and the U.S. commercial low-Earth orbit economy by meeting future business and government needs through unfunded Space Act Agreements (SAA).
Read more at: NASA
FCC Proposes New Bureau For Space Activities
The chairwoman of the Federal Communications Commission announced plans Nov. 3 to reorganize the agency and create a bureau devoted to its increasing work with space systems.
In a speech at a Satellite Industry Association event, FCC Chairwoman Jessica Rosenworcel announced her intent to reorganize the commission's International Bureau into a new Space Bureau and a standalone Office of International Affairs. That reorganization, she said, would give satellite licensing and regulatory work greater prominence and access to more resources.
Read more at: spacenews
Australia Joins ASAT Test Ban, Raising Like-Minded Countries To Eight
Australia has pledged not to conduct direct-ascent anti-satellite (ASAT) missile testing, throwing its weight behind the U.S.-driven initiative launched in April to promote the peaceful and safe use of outer space. Australia's pledge comes about three weeks after the United Kingdom and South Korea joined the initiative, raising the number of like-minded countries to eight. Japan and Germany joined the campaign in mid-September, New Zealand in July and Canada in May. And more countries are expected to join as the U.S. ramps up efforts to promote the ban.
Read more at: spacenews
Psyche Review Finds Institutional Problems At JPL
An independent review of problems that delayed the launch of NASA's Psyche asteroid mission uncovered institutional issues at the Jet Propulsion Laboratory that led the agency to delay the launch of another mission being developed there.
NASA released Nov. 4 the report by an independent review board commissioned by NASA after the Psyche mission missed its launch window earlier this year. The mission, to the metallic main belt asteroid of the same name, suffered delays in development and testing of its flight software, and is now scheduled for launch in October 2023.
Read more at: spacenews
Long March 5B Rocket Reenters Over Pacific Ocean After Forcing Airspace Closures In Europe
A large rocket stage used to launch the final module for China's space station made an uncontrolled reentry into the atmosphere Friday after precautionary airspace closures took effect in southern Europe.
The roughly 21-metric-ton dry mass Long March 5B rocket stage reentered over the south-central Pacific Ocean at 6:01 a.m. Eastern (10:01 UTC) Nov. 4, according to the U.S. Space Command, just over four days after its launch.
Read more at: spacenews
SPACE DEFENCE
Spire Selected To Design Satellite For DARPA Experiment In Very Low Orbit
The Defense Advanced Research Projects Agency selected Spire Global to design a small satellite for an experiment to study high-frequency radio signals in the upper layers of the atmosphere, the company announced Nov. 1.
The value of the contract was not disclosed. Spire will design a cubesat to carry a sensor in a very low Earth orbit experiment intended to learn how radio signals behave in the ionosphere, which spans the upper edges of the Earth's atmosphere to the lower regions of space.
Read more at: spacenews
Commercial Satellites Are The Next Front In Space War
Private satellite networks that aid militaries in wartime are becoming potential targets for enemy forces — stoking fears that earthly conflicts are extending further into space.
Why it matters: Space is an essential part of war-fighting. Satellites provide situational awareness for troops on the ground, communications and views of the battlefield.
Driving the news: Ukraine is relying on SpaceX's Starlink constellation of internet-beaming satellites after Russia cut off internet service to the nation.
Read more at: Axios
It's Official: Space Force Sets Sights on Smaller Satellites
The U.S. Space Force will buy cheaper, smaller satellites in the future instead of the bespoke, multi-billion dollar behemoths it has relied on for decades, according to the service's acquisition chief.
The long-anticipated move to smaller satellites is now official policy, according to an Oct. 31 letter from Frank Calvelli, the Space Force's assistant secretary for acquisition and integration.
Read more at: defenseone
Iran Test Launches New Satellite-Carrying Rocket
Iran has announced the successful test flight of a rocket capable of propelling satellites into space, three months after launching a satellite with the help of Russia. The United States has repeatedly voiced concern that such launches could boost Iran's ballistic missile technology, extending to the potential delivery of nuclear warheads.
But Iran has insisted it is not seeking nuclear weapons and that its satellite and rocket launches are for civil or defensive purposes only.
Read more at: aljazeera
VARIOUS
Crew Trains for Next Cargo Mission, Picks Tomatoes, and Fixes New Toilet
The Expedition 68 crew kicked off the work week preparing for a U.S. cargo mission delivering new science experiments and unpacking a recently arrived resupply ship. The International Space Station residents also picked a tomato crop today while working on a new toilet.
Northrop Grumman's Cygnus space freighter is targeting a launch to the space station at 5:50 a.m. EST on Sunday, Nov. 6. It will arrive for a robotic capture at 5:50 a.m. on Nov. 8, carrying about 8,200 pounds of research gear, crew supplies, and station hardware.
Read more at: NASA
Labor Shortage Still Pinching Aerospace And Defense Sector
Despite signs the labor market is starting to cool, aerospace and defense industry executives said they're still struggling with hiring, training and the loss of skilled workers.
"Shipbuilding is a very complex, high-touch labor business, and when you have a nationwide perturbation in the nation in the labor market, you're going to be impacted," General Dynamics chief executive Phebe Novakovic told investors on the company's third quarter earnings call last week.
Read more at: Defensenews
SpaceX Now Targeting December For 1st Starship Orbital Launch: Report
SpaceX's massive Starship vehicle could launch on its first-ever orbital test flight next month, but that timeline is far from a sure thing. A senior NASA official suggested that SpaceX wants to fly one of its Starship prototypes into space for the first time in December, according to Reuters (opens in new tab). The agency has a stake in Starship's progress; NASA picked the giant rocket as the first crewed lunar lander for its Artemis program of moon exploration. If all goes according to the current plan, a Starship will put boots down near the moon's south pole in 2025 or 2026, on the Artemis 3 mission.
Read more at: space.com
Saudi Astronauts To Fly On Ax-2 Mission To ISS
NASA confirmed Nov. 1 that two astronauts from Saudi Arabia will go to the International Space Station on a private mission in the spring of 2023 operated by Axiom Space.
Speaking at a meeting of the NASA Advisory Council's Human Exploration and Operations Committee, Angela Hart, manager of NASA's commercial LEO development program, said that two Saudi mission specialists, yet to be publicly named, would accompany Peggy Whitson and John Shoffner on the Ax-2 mission, a Crew Dragon flight set to launch no earlier than May 1, 2023, to the station.
Read more at: spacenews
Space For The Future: Green Steel, Sweet Air, Happy Plants
For decades, satellites have been instrumental in monitoring our changing climate and improving our understanding of the processes that drive it. But to achieve our climate goals and make Europe the first climate-neutral continent by 2050, we need ideas that take the next step and begin to use space technologies to actively prevent, slow, reverse or otherwise address these changes.
Through the Open Space Innovation Platform (OSIP), ESA's Discovery element issued a call last year for 'New ideas for how space can boost Europe's green future', in collaboration with ESA's new commercialisation department.
Read more at: ESA
Rocket Report: SLS Boosters May Expire In December; Blue Origin Delivers The BE-4s
Welcome to Edition 5.16 of the Rocket Report! If you're counting, there are now fewer than 60 days until the end of 2022. How many more US rockets will make their debut before the end of the year? SLS? Terran 1? Super Heavy? RS1? None of the above? You didn't ask, but my over/under would be 1.5 of the above, and that may be a tad optimistic.
Read more at: Arstechnica