TOP NEWS
The SLS Moon Rocket Exceeded Expectations With Its Historic Liftoff, NASA Says
NASA has conducted a preliminary review of the inaugural Space Launch System launch, saying the rocket met and even exceeded all expectations. On Wednesday, NASA released its initial analysis of SLS' performance as it lifted off on November 16, sending an uncrewed Orion spacecraft to the Moon for the space agency's Artemis 1 mission. "The first launch of the Space Launch System rocket was simply eye-watering," Mike Sarafin, Artemis mission manager, said in a statement. "While our mission with Orion is still underway and we continue to learn over the course of our flight, the rocket's systems performed as designed and as expected in every case."
Read more at: Gizmodo
The First Private Lander Is About To Head To The Moon
The space industry has blossomed in recent years, with commercial rocket launches sending more craft than ever into orbit. But for private companies to explore destinations beyond Earth, which could catapult the space business into its golden age, a major step is underway: The first-ever privately-funded commercial lander is about to head to the moon.
The Tokyo-based Japanese space exploration company ispace built the small, hot-tub-sized lander destined for Earth's satellite. Though it was originally targeted to fly earlier in November, the craft is now currently scheduled to set off no earlier than November 30 and will launch from Cape Canaveral, Florida, aboard a SpaceX Falcon 9 rocket.
Read more at: popsci
China And NASA Are Racing To The Moon. Side-By-Side Photos Hint NASA Has The Edge, But China's Secrecy Makes The Race Hard To Call.
China and NASA are racing toward the moon, each vying for the first human moon landing since 1972. Two recent launches show that NASA may have the edge, but there is no clear winner yet.
NASA just launched its new lunar rocket for the first time on November 15, carrying the Orion spaceship, designed to ferry astronauts on future moon missions. Now Orion is circling the moon, uncrewed, in a test flight to ensure it can safely take human passengers next time.
Read more at: Business insider
SPACE HAZARDS and STM
Ask Ethan: How Vulnerable Is Earth To A Solar Flare?
When we think of ways that the Universe can wreak havoc on Earth, we tend to think of some of the more direct catastrophes that can happen — and have happened — in our planet's past. Asteroid and comet strikes have caused devastation and mass extinctions, and we can be certain that more are on their way. Nearby stellar cataclysms, like supernovae and tidal disruption events, could potentially irradiate or even sterilize our planet. And roving black holes remain an existential danger, as one could devour our planet without warning.
Read more at: bigthink
Can We Protect Earth From Space Weather?
In early September 1859, the Northern Lights could suddenly be seen as far south as the Caribbean. The cause was a geomagnetic solar storm—specifically a coronal mass ejection, now dubbed the Carrington Event, after the astronomer who recorded it.
The solar eruption reached Earth in 17.6 hours, with disturbances lasting for around three days. "Contemporary accounts talk of telegraph equipment either not working, functioning without batteries switched on—thanks to this independent electromagnetic power source, or simply catching fire," says Palmroth, of the University of Helsinki.
Read more at: phys.org
Here's Why Coronal Mass Ejections From The Sun Are Dangerous
They can destroy satellites, disrupt communications and knock out power grids.
It might seem like coronal mass ejections – which occasionally burst from the surface of the Sun – are the sort of thing you'd see in a Hollywood disaster film.
But just how common are coronal mass ejections, why do they happen, and can they really pose a risk to life on Earth?
Read more at: sky at night
209-Foot Asteroid 2022 WO5 Rushing Towards Earth Today
An enormous 209-foot asteroid named 2022 WO5 is zooming towards planet Earth today. NASA has revealed its speed, distance, and more.
Our planet Earth is surrounded by a huge number of threats and one of them that we face is posed by asteroids. There are several of these near-Earth objects (NEO) in space that pose a threat to the entire planet. The impact an asteroid can have mainly depends on its size and its speed, which give it a tremendous destructive power. As per the latest details provided by NASA's Jet Propulsion Laboratory (JPL), an enormous, 209-foot asteroid named 2022 WO5 is rushing towards Earth today, Sunday, December 4.
Read more at: hindustan times
The Sixth Asteroid Impact We Saw Coming
The initial discovery of asteroid 2022 WJ1 came from the Catalina Sky Survey – one of the major projects dedicated to the discovery and follow-up of near-Earth objects (NEOs) – at 04:53 UTC (05:53 CET) on 19 November 2022, just under four hours before impact. The new asteroid was first imaged by Catalina's 1.5-m Mt. Lemmon telescope, and once four observations were made it was reported to the Minor Planet Centre (MPC), 38 minutes after initial detection, at 05:31 UTC.
Read more at: ESA
COMMERCIAL SPACE
Eutelsat Orders GEO Broadband Satellite With LEO In Mind
Eutelsat said Dec. 1 it has ordered a geostationary broadband satellite to support multi-orbit services in the Americas from 2026.
Thales Alenia Space is designing the Flexsat (flexible satellite) to accommodate the low Earth orbit network that the French operator stands to gain by merging with OneWeb, the U.K.-based constellation operator.
"This new satellite will further underpin Eutelsat's growth strategy aimed at addressing the booming Connectivity segment and it is also able to support joint GEO-LEO services," Eutelsat CEO Eva Berneke said in a statement.
Read more at: spacenews
Rocket Report: SpaceX Launch Delayed Indefinitely; Virgin Orbit Cancels Funding Round
Virgin Orbit ends security offering. The US-based launch company announced on the evening before Thanksgiving a "cessation" of a securities offering. "Due to current market conditions, the company has elected not to proceed with an offering," Virgin Orbit said in a statement. "Any future capital raising transactions will depend upon future market conditions." Previously, in October, Virgin Orbit CEO Dan Hart said the company was seeking to raise additional capital after going public as a special purpose acquisition company, or SPAC.
Read more at: Arstechnica
A Company's Nuclear Fusion Rockets Could Help Us Escape The Solar System In Our Lifetime
Nuclear fusion-powered rockets might be nearer than you think.
UK rocket company Pulsar Fusion has been awarded funding from the UK Space Agency to help it develop "integrated nuclear fission-based power systems for electric propulsion", a press statement shared with IE via email reveals.
The company is working toward both nuclear fission and fusion-based rocket engines. Fusion is a longer-term goal as the technology required to effectively harness nuclear fusion on Earth is in development but does not yet exist.
Read more at: interesting engineering
SpaceX Rocket Trouble Postpones Japanese Moon Lander Launch
SpaceX is expected to roll a Falcon 9 rocket back into its hangar at Cape Canaveral for troubleshooting, postponing the planned launch of a Japanese commercial moon lander for an unspecified period. SpaceX provided no details about the reason for grounding the rocket.
The company planned to launch the 229-foot-tall (70-meter) Falcon 9 rocket this week with a privately-developed moon lander owned by the Tokyo-based company ispace. SpaceX announced late Tuesday that teams would delay the launch from Wednesday to 3:37 a.m. EST (0837 GMT) Thursday. Officials decided late Wednesday the rocket launch will be postponed indefinitely.
Read more at: spaceflight now
Startups Plan Satellite Assembly Facilities
Space is set to become the next frontier for Indian startups with two homegrown companies, Pixxel and Dhruva Space, looking to build satellite assembly facilities.
While Bengaluru-based Pixxel is in the process of building a facility to assemble satellites, Hyderabad-based Dhruva Space said it is in the final planning stages, with construction expected to start early next year. Pixxel's plant should be ready by the first half of next year, according to the company.
Read more at: livemint
India's First Private Rocket Company Looks To Slash Satellite Costs
The startup behind India's first private space launch plans to put a satellite into orbit in 2023 and expects to be able to do so at half of the cost of established launch companies, the founders of Skyroot Aerospace told Reuters in an interview.
Read more at: reuters
Building On The Moon: NASA Awards Texas Company $57 Million For Lunar Construction System
A nascent off-Earth construction system just got a big funding boost.
NASA has awarded the Texas-based company ICON $57.2 million for its Project Olympus, which is working to develop technology that will allow humanity to build outposts on the moon and Mars using locally available dirt and rock.
"To change the space exploration paradigm from 'there and back again' to 'there to stay,' we're going to need robust, resilient and broadly capable systems that can use the local resources of the moon and other planetary bodies," ICON co-founder and CEO Jason Ballard said in a statement today (Nov. 29).
Read more at: space.com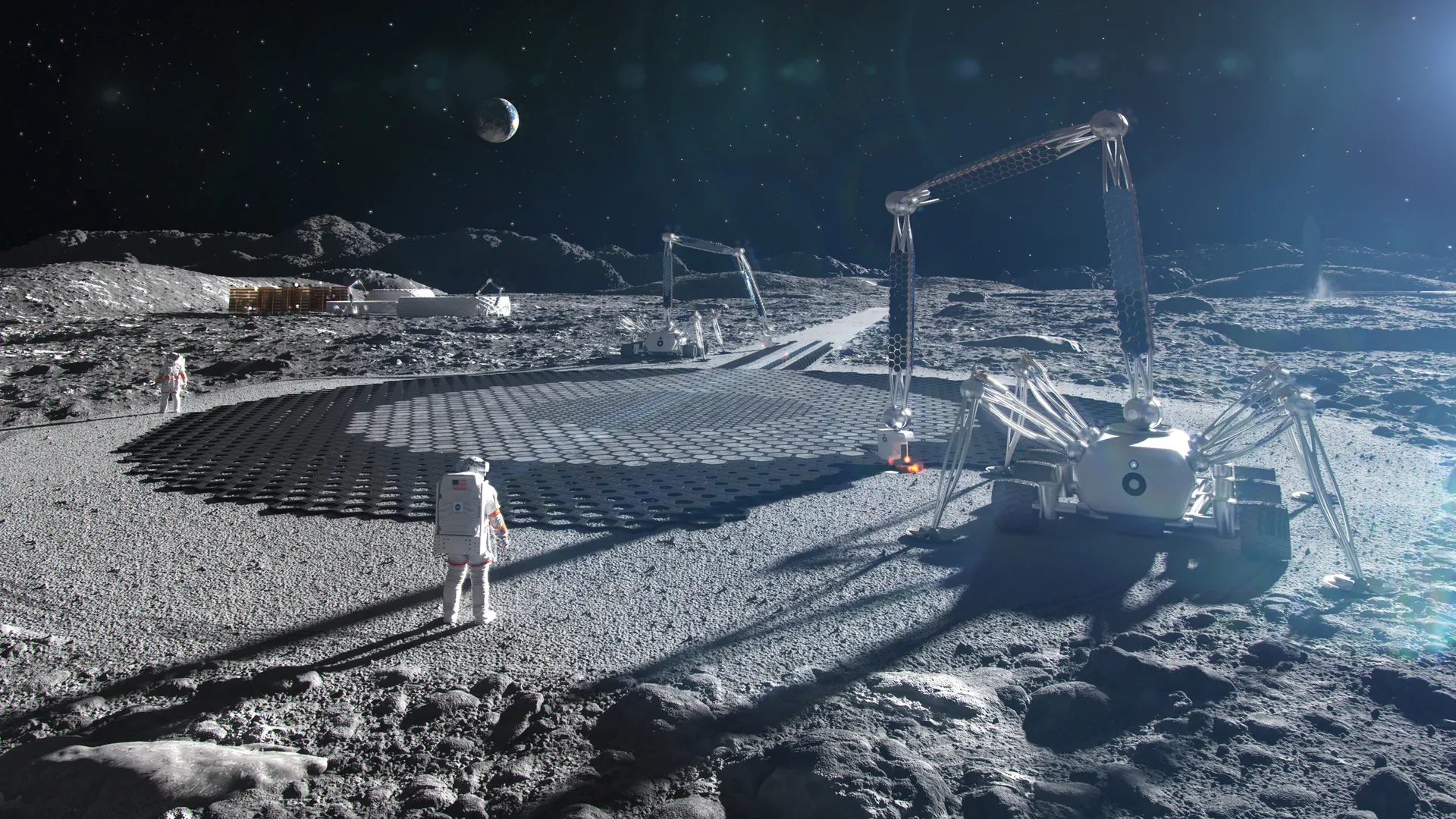 SCIENCE & TECHNOLOGY
RS-25 Engine Performance "Perfect" On Artemis I Debut Launch
The four RS-25 engines from Aerojet Rocketdyne successfully propelled the Core Stage, Interim Cryogenic Propulsion System, and Orion/Service Module stack into its initial Earth orbit during the system's debut launch on Nov. 16, 2022.
The engines fired for a full duration of nearly eight and a half minutes, inserting the SLS stack into a 30 x 1,800 km initial Earth orbit trajectory before their destructive plunge with the Core Stage back into the atmosphere near the Hawaiian islands.
The reentry ended the careers for RS-25 engines 2045, 2060, 2056, and 2058, all four of which were responsible for launching 118 individual people into low Earth orbit during their use with the Shuttle fleet.
Read more at: NASAspaceflight

Vega C To Launch Five Copernicus Spacecraft
The European Commission awarded a contract to Arianespace Nov. 29 for launches of five Copernicus Earth observation spacecraft on Vega C rockets between 2024 and 2026.
The contract, Arianespace Chief Executive Stéphane Israël said in a press conference, secures the position of the European Commission, which operates both Copernicus and the Galileo navigation constellation, as the launch provider's top institutional customer.
Read more at: spacenews

We May Have Detected New Organic Compounds in Martian Rocks
The Perseverance rover may have just found evidence of organic compounds in the rocks of the Jezero Crater. Previous studies have found evidence of organic compounds on Mars before. The Curiosity rover and the Mars Express orbiter both returned evidence thereof, as has data from Perseverance. None of it necessarily implies some kind of biology – a variety of geological phenomena can facilitate carbon-based chemistry, after all.
Read more at: sciencealert
Our Lunar Ambitions Depend On This Simulated Moon Dirt
Fun fact from the files of "there's a job for that": there are multiple companies that specialize in making fake Moon dirt. Technically, it's called lunar regolith to help differentiate it from "soil," which implies the presence of organic material, or from "dirt," which, for this story, I learned literally just means "anything that makes you dirty." Whatever you call it, it is nothing like our friendly terrestrial soils: it's sharp, dusty, and jagged; it's full of glassy globs from meteorite impacts; and its chemical composition has been altered by constant bombardment from solar wind. In short, lunar regolith is strange and alien stuff.
Read more at: Verge

China Outlines Pathway For Lunar And Deep Space Exploration
China has laid out its pathway for robotic and crewed lunar and deep space exploration, with a number of missions building towards a permanent moon base.
Three upcoming robotic missions will set in place landers, orbiters, relay satellites and test key technologies needed to begin construction of China's International Lunar Research Station (ILRS) in the 2030s.
Read more at: spacenews
NASA's Going Back To The Moon And Must Confront A Familiar Enemy: Dust
The moon is incredibly hot, and also incredibly cold.
There's radiation. A thin atmosphere. No air to breathe.
If NASA ever establishes a lunar base—a long-term project advanced Wednesday with the launch of Artemis I—it will have to confront these challenges to human habitation.
Read more at: phys.org
Station Power Channel Handover Completed, No Impact to Operations
On Nov. 23, the team in Mission Control Houston performed a change in electrical power routing to remove one of the eight International Space Station power channels from use. This procedure was performed in response to unexpected readings and intermittent tripping of the 1B power channel in the overnight hours. When the power channel tripped, the batteries were no longer charged at expected levels so flight operators moved the 1B powered equipment from 1B to 1A.
Read more at: NASA
China And The US Have Plans For Nuclear-Powered Moon Bases
China and the United States compete in many areas, and it appears that the moon could become another area of contention for the two superpowers. The Asian nation plans to build its first lunar base by 2028, while the White House wants to bring humans to the surface by 2025.
The South China Morning Post reports that China's moon base will likely be nuclear-powered. Its basic configuration will consist of a lander, hopper, orbiter, and rover, and be constructed by the Chang'e 6, 7, and 8 missions.
Read more at: techspot
Space Elevators Are Less Sci-Fi Than You Think
Space elevators are often dismissed as a science fiction dream, but I believe they will exist soon—perhaps in two or three decades. Throughout my career as an aerospace engineer and physics professor, I keep coming back to the concept of a cable stretching from Earth to space, along which people and cargo can easily travel. In recent years I and other researchers have found new ways to tinker with designs and answer questions about how space elevators could work.
Read more at: scientific american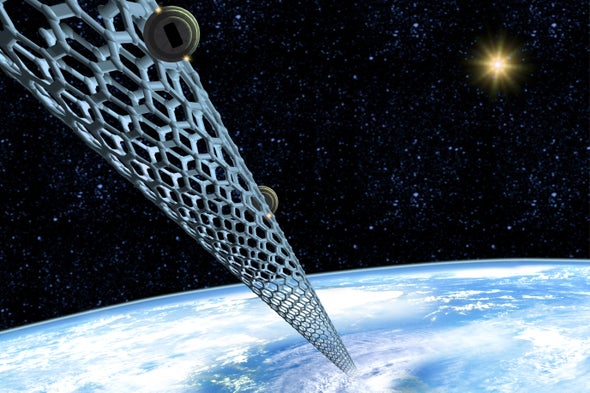 SPACE POLICY
Who Owns The Moon?
The flags of two countries hang unfurled — not by any breeze but by metal wiring — over the desolate, eerily still surface of the moon. One is the stars and stripes of the United States; the other, the crimson of China. But if you ask any official from these countries, they will tell you that these flags do not represent a property claim of any kind. They're more like extraterrestrial graffiti.
But if planting a flag on the moon doesn't count as a property claim, then what does? And when you get down to it, can anyone actually own the moon?
Read more at: livescience
Single Pilot Operations: The Risks and Challenges
In the early days of aviation, there were five flight crew members in the cockpit assisting in flying the aircraft. The captain, the first officer, the flight engineer, the navigator, and a radio operator. With advancements in technology, the crew complement has been now reduced to two – the captain and the first officer.
A few days back, we heard the news of some regulators coming together to discuss the possibility of removing one of the pilots in the cockpit and heading toward what is called Single Pilot Operations (SPO). This news was not well taken by most in the industry.
Read more at: simpleflying
FCC Authorizes Spacex To Begin Deploying Up To 7,500 Next-Generation Starlink Satellites
The Federal Communications Commission issued a key authorization to Elon Musk's SpaceX on Thursday, granting approval for the company to move forward with launching up to 7,500 next-generation satellites in its Starlink internet network.
"Our action will allow SpaceX to begin deployment of Gen 2 Starlink," the FCC wrote in the order.
The FCC did not grant SpaceX's full application, which included deployment of nearly 30,000 satellites in low Earth orbit, and it placed some conditions on the company's plan to deploy the satellites. It deferred decision on the application to launch the full number.
Read more at: CNBC
FAA Milestone: 400 Licensed Commercial Space Launches and Counting
Today's Virgin Galactic SpaceShipTwo flight from Spaceport America in New Mexico marks the 400th launch that the Federal Aviation Administration (FAA) has licensed. This achievement is made possible by the U.S. commercial space industry's ingenuity and the FAA's commitment to public safety. FAA licensing is a critical step in protecting public safety during commercial space operations. An FAA license is required to conduct any commercial space launch or reentry, the operation of any launch or reentry site by U.S. citizens anywhere in the world, or by any individual or entity within the United States.
Read more at: FAA
Japan Space Agency Says Research Team Tampered With ISS Experiment
Japan's space agency said Friday that a research team had tampered with data from an experiment simulating life on the International Space Station.
The team, headed by astronaut Satoshi Furukawa, will be "appropriately" punished because he had a supervisory role in the experiment, the Japan Aerospace Exploration Agency, or JAXA, said.
The experiments occurred in 2016 and 2017 and involved 40 participants. They stayed in isolation chambers for two weeks to mimic what astronauts would face during planetary exploration. Researchers interviewed the subjects to assess their mental state.
Read more at: UPI
France Joins ASAT Testing Moratorium
The French government said Nov. 29 it will join the United States and several other countries in a pledge not to conduct anti-satellite (ASAT) weapons tests that can leave hazardous debris in orbit.
In a statement, France's foreign and defense ministries jointly announced that the country would not carry out destructive direct-ascent ASAT tests as a step towards a "safe, stable space environment."
Read more at: spacenews
SPACE DEFENCE
SpaceX Rolls Out New Business Line Focused On Military Satellite Services
SpaceX on Dec. 2 revealed a new business segment called Starshield aimed at U.S. national security government agencies.
This sector of SpaceX intends to leverage the Starlink internet constellation in low Earth orbit to develop products and services — including secure communications, remote sensing and space surveillance payloads — that are in growing demand by U.S. defense and intelligence organizations.
Read more at: spacenews
Rocket Lab Launches Subsidiary Focused On National Security Market
Rocket Lab, a launch services company and space hardware manufacturer, announced Dec. 1 it is creating a separate entity to focus on U.S. defense and intelligence agency customers.
The new business sector, called Rocket Lab National Security, also will work with U.S. allies, the company said.
Rocket Lab, which went public in August 2021 via a merger with a special purpose acquisition company, is looking to sign more defense and intelligence customers for its small launch vehicle Electron and its future medium-lift rocket Neutron — expected to debut in 2024.
Read more at: spacenews
Wide-Field-Of-View Missile Warning Satellite Transmits First Images
The U.S. Space Force has received initial images from a new missile-warning satellite launched in July, Millennium Space Systems announced Nov. 29.
The Boeing-owned company is the manufacturer of the Wide Field of View (WFOV), a mid-sized spacecraft equipped with an L3Harris infrared sensor payload.
Deployed in geosynchronous Earth orbit, WFOV already transmitted "first light" data and will undergo calibration over the next several weeks, the company said.
Read more at: spacenews
Space Force Orders Three GPS Satellites For $744 Million
The U.S. Space Force announced Nov. 28 it has ordered three GPS 3F satellites from Lockheed Martin for $744 million.
The Space Force exercised the fourth contract option awarded to Lockheed Martin under a 2018 agreement worth $7.2 billion for up to 22 satellites
The first was a $1.3 billion order in September 2018 for two GPS 3Fs (space vehicles 11 and 12); the second in October 2020 was a $511 million contract option for two satellites (space vehicles 13 and 14); and the third for space vehicles 15, 16 and 17, worth $737 million.
Read more at: spacenews

A Volunteer Project Used GPS To Detect A North Korean Missile Test
GPS satellites could be used as a global monitoring system for detecting intercontinental ballistic missiles. The principle was demonstrated last week when researchers identified the atmospheric disturbances caused by North Korea's largest intercontinental missile test yet in satellite data.
The researchers posted an animation showing their detection on Twitter – a big moment for an open-source intelligence project that has worked to detect missile and rocket launches for the past two years.
Read more at: newscientist

Ukraine's 'People's Satellite' Helping Expose Russian Equipment: Kyiv
Ukraine's defense intelligence (GUR) has said it has managed to detect thousands of pieces of Russian military equipment using space reconnaissance. The GUR said in a Telegram post that a crowdfunded satellite purchased from Polish-Finnish manufacturer ICEYE has been used to find 150 areas where Russian forces were located.
Read more at: newsweek

VARIOUS
NASA Delivers First Flight Hardware to ESA for Lunar Pathfinder
NASA delivered the first flight hardware for the Lunar Pathfinder mission to ESA (European Space Agency), which formally accepted the instrument on Nov. 4. NASA's Goddard Space Flight Center in Greenbelt, Maryland, developed the instrument, a laser retroreflector array, which will test new navigation techniques for lunar missions. NASA and ESA plan to launch Lunar Pathfinder via a future Commercial Lunar Payload Services delivery. In addition to testing navigation capabilities, Lunar Pathfinder will operate as a commercial communications relay satellite and provide communications services for exploration missions on the lunar surface.
Read more at: NASA
I Spent A Year In Outer Space On The International Space Station. The Experience Still Chokes Me Up — Here's What My Days Looked Like.
Before working at NASA, I graduated with a master's in applied physics from Stanford and was a physics professor at West Point. One day during my long career in the US Army, a senior Army astronaut came to an Army Space Operations conference looking to find someone to work in the astronaut office as part of an agreement to broaden the experience base of space operations officers in the Army.
Read more at: business insider
Artemis I – Flight Day 17: Orion Fine-tunes Trajectory, Downlinks Data, Continues Test Objectives
After departing distant retrograde orbit the afternoon of Thursday, Dec. 1, Orion completed a planned trajectory correction burn to fine-tune its course toward the Moon. The five-second burn occurred at 9:54 p.m. CST Thursday, and changed the spacecraft's velocity by about 0.3 mph or less than half a foot per second.
Dec. 2, teams collected additional images with Orion's optical navigation camera and downlinked a wide variety of data files to the ground, including data from the Hybrid Electronic Radiation Assessor, or HERA.
Read more at: NASA
Japanese Astronaut Keeps International Space Station Mission Amid Research Scandal
A Japanese astronaut will not lose his 2023 mission to the space station despite his involvement in a research scandal, according to media reports. Astronaut Satoshi Furukawa and his team, however, will be "appropriately" punished for "fabricated" and "altered" research study data simulating astronaut work on the International Space Station, the Japan Aerospace Exploration Agency (JAXA) said in English-language reports from United Press International (UPI) (opens in new tab) and the Japan Times (opens in new tab).
Read more at: space.com
Orion Begins Return Leg Of Artemis 1 Mission
NASA's Orion spacecraft started its trip back to Earth Dec. 1 with the first of two maneuvers that will put the spacecraft on course for a splashdown in the Pacific Ocean in a week and a half.
The main engine in Orion's service module fired at 4:53 p.m. Eastern for 1 minute at 45 seconds. That burn nudged the spacecraft out of the distant retrograde orbit around the moon it had been in since Nov. 25.
Orion is now descending back towards the moon, where it will perform a second maneuver, called the return powered flyby, on Dec. 5. That will set up Orion for a reentry and splashdown off the California coast Dec. 11.
Read more at: spacenews
See Photos From The Apollo Era Like Never Before
Selfies weren't a common practice when humanity first reached the moon. Neil Armstrong was the first man and the first photographer on the lunar surface. All the photos he took, including the iconic boot print, were of fellow NASA astronaut Buzz Aldrin. But Armstrong's face and other details of the mission were finally revealed in 2019, when photographer Andy Saunders used an enhancement technique called stacking to produce the clearest, composite image of Armstrong's iconic excursion.
Read more at: CNN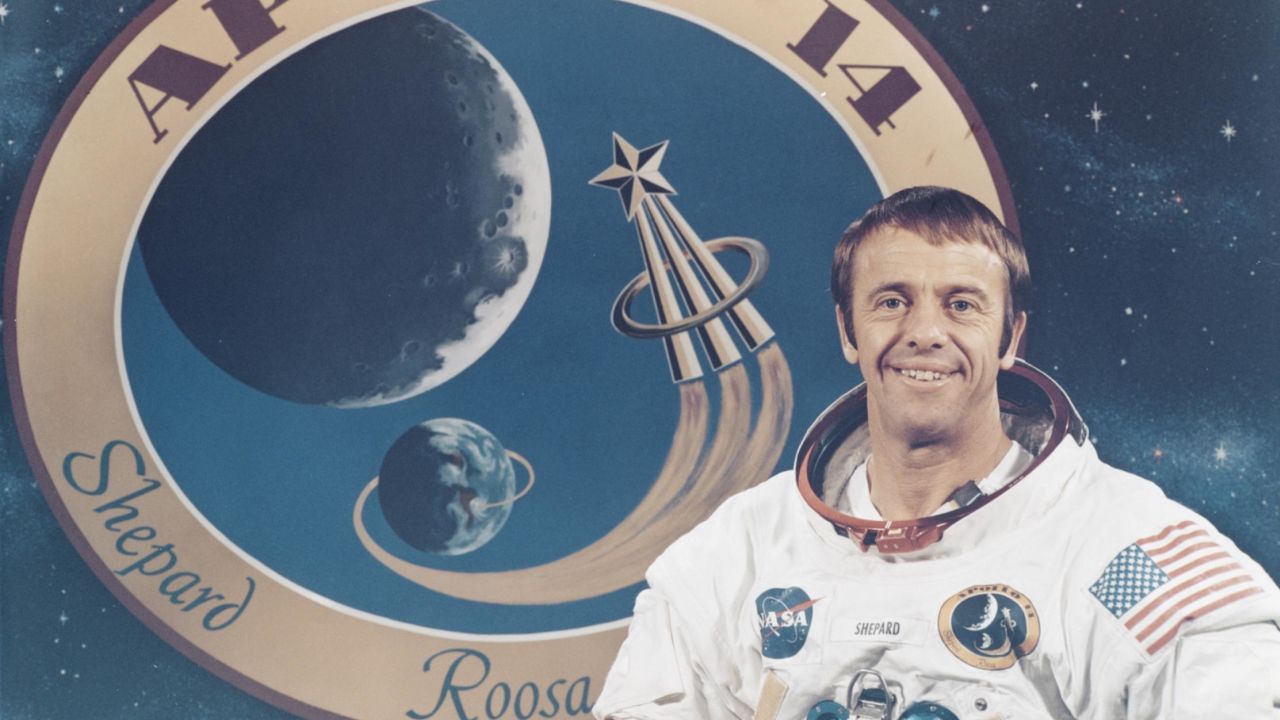 Boeing Talks Core Stage Performance On Artemis I, Looks Ahead To Future Core Stages And EUS Debut
Following a successful first launch of the Space Launch System (SLS) and its critical Core Stage, Boeing is looking ahead to "the SLS fleet" as the aerospace company moves to complete the next three core stages for Artemis missions II through IV.
Meanwhile, design and materials orders are in work from Boeing for SLS's new upper stage, the Exploration Upper Stage (EUS), which is set to debut on Artemis IV.
Read more at: NASA spaceflight
How NASA Used A Gulfstream II To Train Space Shuttle Pilots
While a Gulfstream is mainly known as a private jet, the aircraft once played a crucial role in the space industry. The Gulfstream II variation, first produced in 1967, was deployed by NASA in the 1980s as a means of training pilots in perfect landings of the NASA Space Shuttle orbiter.
Read more at: simpleflying
SpaceX Fires 11 Engines Of Starship Super Heavy Booster Ahead Of Test Flight
SpaceX continues to prep its Starship Mars rocket for its first-ever orbital test flight, which could be coming soon. During a "static fire" test today (Nov. 29) at its South Texas facility, SpaceX ignited multiple Raptor engines on Booster 7, a prototype of Starship's first-stage Super Heavy rocket. The static fire occurred at 2:42 p.m. EST (1942 GMT) and lasted for 13 seconds. Video captured by NASASpaceFlight (opens in new tab) and Rocket Ranch Boca Chica (opens in new tab) showed the test to be a powerful one, suggesting it involved a healthy proportion of Booster 7's 33 Raptors. That turned out to be the case; shortly after the test, SpaceX confirmed via Twitter (opens in new tab) that Booster 7 lit up 11 of its engines.
Read more at: space.com
NASA's Orion Spacecraft Successfully Breaks Free From Lunar Orbit
Orion successfully entered into distant retrograde orbit (DRO) on November 25, but now the spacecraft will move to a trajectory that will take it back to Earth. The requisite departure burn is scheduled for today at 4:53 p.m. ET, with NASA coverage starting at 4:30 p.m. ET.
The DRO departure burn will send Orion on a trajectory that will take it to within 80 miles (128 kilometers) of the lunar surface, which will happen on December 5, or day 20 of the Artemis 1 mission. During this close lunar approach, Orion will perform another course correction burn at 11:43 a.m. ET. NASA expects to gather more detailed images of the Moon during the flyby, similar to Orion's first lunar flyby on November 21.
Read more at: Gizmodo
NASA's Orion Spacecraft Breaks Apollo 13 Flight Record
The Artemis 1 Orion crew vehicle has set a new record for a NASA flight. At approximately 8:40AM ET on Saturday, Orion flew farther than any spacecraft designed to carry human astronauts had ever before, surpassing the previous record set by Apollo 13 back in 1970. As of 10:17AM ET, Orion was approximately 249,666 miles ( from 401,798 kilometers) from Earth.
Read more at: engadget
How Temperature Affects The Fuel Uplift For Airliners
The amount of fuel an aircraft can carry depends on a lot of factors. These include the capacity of the tank, the attitude of the aircraft while parked, the fuel temperature, and most importantly, the fuel density. This last factor can increase or decrease the fuel uplift sometimes by a large margin.
The Specific Gravity (SG) of a fluid is its density compared to that of water.
Read more at: simpleflying
Shenzhou-15 Manned Mission Ready For Launch After Final Rehearsal
The Shenzhou-15 crewed mission is ready for launch with various systems and preparations checked, after a joint pre-launch rehearsal, said the China Manned Space Agency (CMS) on Sunday.
Around 7:00 a.m. on Sunday, the Jiuquan Satellite Launch Center, the Xi'an Satellite Control Center and other space tracking and control facilities involved in this mission conducted a simulated launching procedure under the unified command of the Beijing Aerospace Control Center (BACC).
Read more at: CGTN