TOP NEWS
Cygnus Cargo Ship Is Trying To Reach Space Station With Only 1 Solar Array Deployed
A private cargo ship's trip to the International Space Station (ISS) isn't going as planned.
Northop Grumman's robotic Cygnus cargo ship launched toward the ISS this morning (Nov. 7) from Virginia, packed with more than 4.1 tons (3.7 metric tons) of food and other supplies for the astronauts aboard the orbiting lab.
Read more at: space.com
NASA Weighs Artemis 1 Moon Rocket Launch Plan Ahead Of Subtropical Storm Nicole
NASA is sticking by its Nov. 14 launch date for its historic Artemis 1 moon mission even as a subtropical storm develops in the Atlantic Ocean and appears poised to head toward Kennedy Space Center.
Despite a potentially dangerous subtropical storm brewing in the Atlantic Ocean east of Florida's Space Coast, NASA says it will keep the Artemis 1 mission's Space Launch System (SLS) rocket and Orion spacecraft on the launch pad.
Read more at: space.com
China Scraps Expendable Long March 9 Rocket Plan In Favor Of Reusable Version
Rocket designers with China's main launch vehicle institute have scrapped plans for an expendable super heavy-lift launcher in favor of a design featuring a reusable first stage.
A new model of a Long March 9 rocket featuring grid fins and no side boosters recently went on display at the ongoing Zhuhai Airshow in southern China, prompting speculation that the long-standing plan of an expendable rocket had been dropped.
Liu Bing, director of the general design department at the China Academy of Launch Vehicle Technology (CALT), later confirmed the new direction in an interview with China Central Television Nov. 7.
Read more at: Spacenews
SPACE HAZARDS & STM
Unexpected Solar Flare Smashes Into Earth, Causing Radio Blackouts In Australia And New Zealand
A surprise solar flare has burst from an area of dense magnetism on the sun's surface, causing a temporary radio blackout in parts of Australia and all of New Zealand. The M5-class, medium-strength solar flare was recorded by NASA's Solar Dynamics Observatory as it erupted from the sunspot AR3141 at 7:11 p.m. ET on Sunday (Nov. 6). The flare created a rush of radiation that ionized Earth's atmosphere, according to spaceweather.com.
Read more at: livescience
California Man Says Meteor Destroyed His Home After He 'Heard A Big Bang'
Northern California officials are looking into the possibility that a meteorite destroyed a home in Nevada County Friday night.
The house caught fire after several witnesses described a bright ball of light falling from the sky.
It's quiet in the secluded area of Nevada County where there are rolling hills where cattle graze. Where nothing happens.
"People around here are multigenerational cattle farmers or ranchers," said Dustin Procita, whose home was struck by a meteor.
Read more at: ABC7
Huge 232-Foot Asteroid Heading For Earth, NASA Says; Check Speed, Distance
NASA has issued a warning that an asteroid is headed for Earth, and there's every likelihood of a dangerously close encounter today.
Did you know that most asteroids are irregularly shaped, although some are nearly spherical and often have holes or craters? According to NASA, as these asteroids orbit the Sun in their elliptical orbits, they also rotate, sometimes quite erratically, and tumble as they do so. Asteroids often come very close to Earth, generally missing the planet by a few hundred thousand kilometers. However, they are still monitored by NASA's Planetary Defense Coordination Office, which keeps an eye on these near-Earth Objects (NEOs) for possible impacts. Now the organization has warned that an asteroid is heading towards Earth today.
Read more at: Hindustan times
Catastrophic Solar Storms May Not Explain Shadows Of Radiation In Trees
A cryptic chemical signature of unknown origins, hidden for centuries inside the trunks of Earth's trees, just became even more mysterious.
In the last decade, scientists have discovered traces on Earth of six intense bursts of radiation, known as Miyake events, scattered over the last 9,300 years. The most popular explanation is that these mysterious signatures were left behind by massive solar storms, leading some scientists to warn that the next Miyake event could cripple the world's electrical grid.
Read more at: sciencenews
Capturing Space Junk And Bringing It Back To Earth
More than half of the thousands of satellites in orbit are now defunct, and this accumulation of floating space debris has been described as a "fatal problem" for current and future space missions and human space travel.
An estimated 130 million objects smaller than 1 cm and 34,000 larger than 10 cm are travelling in orbit at speeds of thousands of kilometres per hour, according to the European Space Agency (ESA). A report presented at this year's European conference on space debris suggests the amount of space junk could increase fifty-fold by 2100.
Read more at: science learn
Looks Like We're Going to Have to Get Used to China's Crashing Rockets
China's Long March 5B launching from the Wenchang Spacecraft Launch Site in South China. Less than a week after China's Long March 5B rocket performed an uncontrolled reentry through Earth's atmosphere, a Chinese official revealed plans to amp up the launch rate of these rocket within the next few years. During an interview with local media, the director of the general design department at the China Academy of Launch Vehicle Technology, Liu Bing, said the Long March 5B rocket will now be used to launch a "multi-satellite network."
Read more at: Yahoo news
Solar Storm Smashes Hole In Earth's Magnetosphere, Triggering Extremely Rare Pink Auroras
An explosion of extremely rare pink auroras recently lit up the night sky above Norway after a solar storm slammed into Earth and ripped a hole in the planet's magnetic field. The breach enabled highly energetic solar particles to penetrate deeper into the atmosphere than normal, triggering the unusual colored lights.
The stunning light show was spotted Nov. 3 by a tour group led by Markus Varik, a northern lights tour guide from the Greenlander tour company (opens in new tab) based near Tromsø in Norway. The vibrant auroras emerged at around 6 p.m. local time and lasted for around 2 minutes, Varik told Live Science in an email.
Read more at: livescience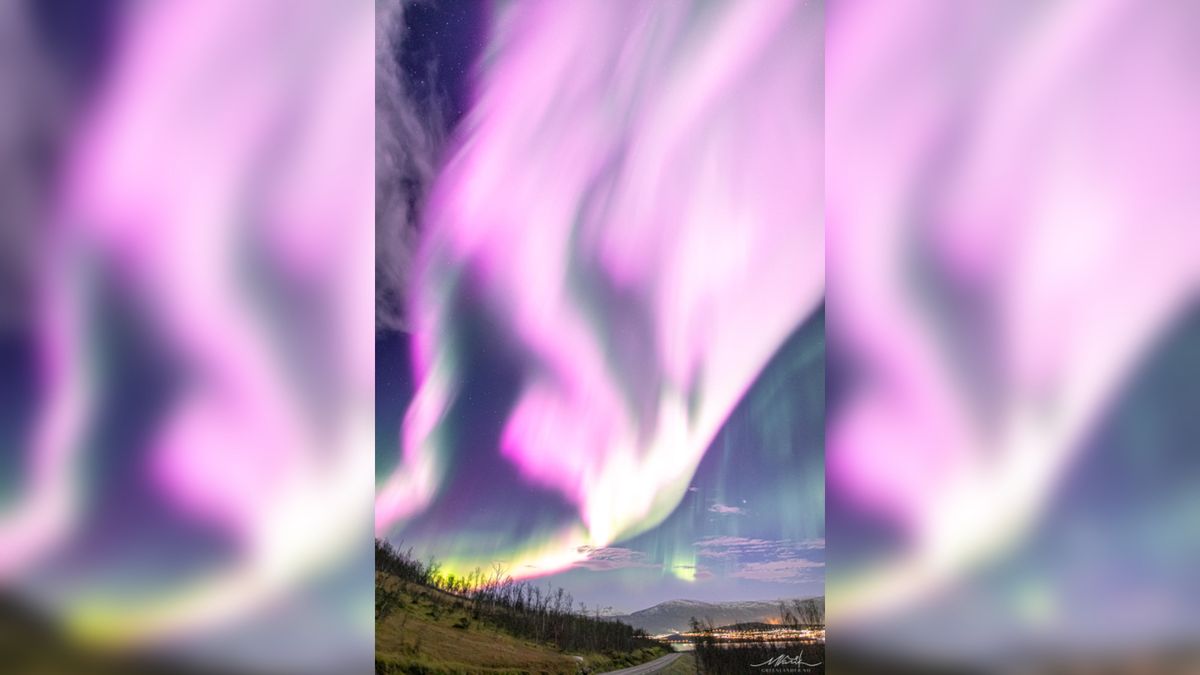 COMMERCIAL SPACE
SpaceX Ships 200th Falcon Second Stage, Highlighting The Flip-Side Of Booster Reuse
SpaceX has built and shipped its 200th Falcon second stage, highlighting the often underappreciated rocket's record of achievement on the ground and in flight.
Approximately 13 years ago, in late 2009 or early 2010, SpaceX shipped the first flightworthy prototype of the first iteration of its Falcon 9 second stage. In June 2010, Falcon 9 lifted off on its inaugural test flight and, with the help of that second stage, successfully launched a boilerplate mockup of Dragon spacecraft into orbit.
Read more at: Teslarati
Orbital Assembly Aims For Space Hotel/Business Park In This Decade
In April 1961, Yuri Gagarin became the first human being to travel to space. Three weeks later Alan Shephard followed in Gagarin's footsteps, and within a decade we had boots on the Moon. It seemed as though the space age had arrived, and humans of all varieties were destined for a life among the stars. In the six decades since Gagarin's historic flight, we have realized some of our spacefaring dreams, but not all of them. The shuttle program offered a reusable spacecraft ferrying astronauts to and from low-Earth orbit, and the International Space Station offered an off-planet home, continuously inhabited for more than 20 years. You can hear the story of the ISS, from the people who have lived there, in The Wonderful: Stories from the Space Station.
Read more at: syfy
Skyroot Aerospace To Launch India's First Privately Developed Rocket Into Space Next Week
Kondapur (Telengana)-based Skyroot Aerospace is all set to create history by becoming the first private space company in India to launch a rocket into space. The mission named 'Prarambh', meaning "the beginning" in Sanskrit, heralds a new era for startups in the country's spacetech sector.
The first space mission for Skyroot was unveiled by ISRO Chairman Dr S Somanath in Bengaluru on Monday. This followed the clearance for technical launch received from the single window nodal agency for promoting and regulating space-tech players, IN-SPACe.
The first space mission for Skyroot was unveiled by ISRO Chairman Dr S Somanath in Bengaluru on Monday. This followed the clearance for technical launch received from the single window nodal agency for promoting and regulating space-tech players, IN-SPACe.
Read more at: Business today
SpaceX Shakes Up Starship Leadership In Texas As Push For The Rocket's Next Milestone Intensifies
While Elon Musk earns daily headlines over changes at Twitter, a significant reorganization is underway at his space company's Texas launch facility.
SpaceX president and COO Gwynne Shotwell and vice president Mark Juncosa – two of the most influential executives at the company aside from Musk himself – are now overseeing the facility and operations of the company's Starbase location, people familiar with the situation told CNBC.
Read more at: CNBC
SES Eagerly Awaiting The Flexibility O3b Mpower Promises
At a time of unprecedented change in the satellite communications sector, fleet operator SES is eagerly awaiting the December launch of its first Boeing-built O3b mPower broadband satellites.
"We think we have something special," said Ruy Pinto, SES chief technology officer, referring to the constellation of 11 O3b mPower satellites destined for medium-Earth orbit. "This second generation of MEO satellites, it's that holy grail of complete configurability."
Read more at: Spacenews
SCIENCE AND TECHNOLOGY
These Five Innovative Rovers Will Soon Explore the Moon
Over the next couple years, new rovers will explore more of the moon's surface than ever before. Through its Artemis program, NASA plans to send humans to the moon for the first time in five decades, setting the groundwork for the construction of a permanent lunar base camp. But before any astronauts set foot on the moon, a multinational array of robots will be taking their first steps—or first rolls—across the lunar soil. In the early 1970s, both the United States and the Soviet Union sent rovers to the moon, but since then, only two new rovers have successfully explored the lunar surface. The Chinese rover Yutu landed in 2013, followed by Yutu-2 in 2019, which is still on the moon today.
Read more at: Smithsonian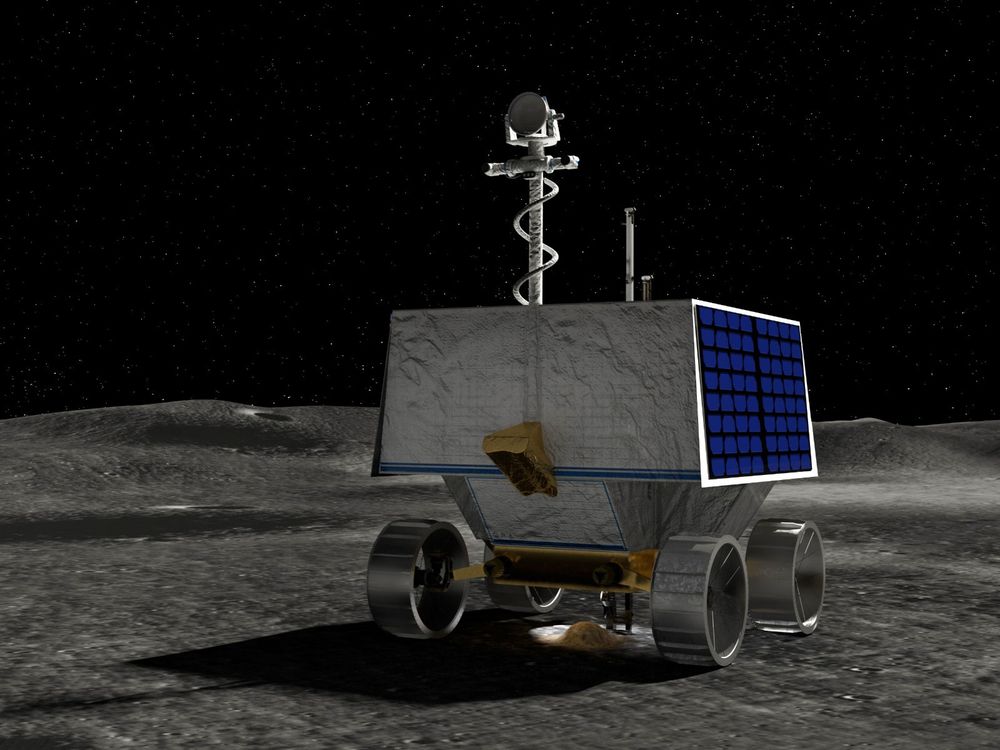 Navigation Satellites fly at 23,000 km Altitude. Europe Wants to Build a Constellation That Flies Much, Much Lower
Distances to different orbits can be hard to understand. For example, the ISS sits around 400 kilometers from Earth, whereas some satellites, such as Starlink, orbit at about 550 km. Often that is intentional, as objects in those orbits will eventually degrade their orbit and burn up in Earth's atmosphere. However, many systems orbit a few orders of magnitude higher – such as the Galileo satellites that make up the backbone of the European Union's satellite navigation network. At an orbit of around 23000 km, it has some advantages over lower-hanging satellites but also plenty of disadvantages too. Now, the EU was to eliminate some of those disadvantages by releasing a whole new set of lower-orbiting satnav satellites.
Read more at: Universe today
JAXA Conducts Engine Firing Test On H3 Rocket
The Japan Aerospace Exploration Agency (JAXA) conducted an engine firing test on its new H3 rocket at the Tanegashima Space Center in Kagoshima Prefecture on Monday.
JAXA aims to conduct the first launch of an H3 rocket before the end of this fiscal year. The space agency will spend about two weeks analyzing data from the latest test to determine whether it was successful.
Two first-stage engines were fired for about 25 seconds during the test, causing smoke to billow from the base of the rocket towards the sea.
Read more at: Japan news
Landing On Mars: Keep Straight And Fly Right For Martian Touchdown Success
Touching safely down on Mars is a true, nail biting event. Those terror gripping, heart-stopping moments of entry, descent, and landing (EDL) after months of cruising to the Red Planet are indeed frightening affairs. The EDL community is busy at work on fresh ideas on how to breach Mars' atmosphere, put on the speed brakes, and plop down payloads. One big and new assignment is NASA's Mars Sample Return project and the challenges that initiative faces.
Read more at: Space.com
Op-Ed | NB 5G-Iot Is The Next Big Thing In The Space Industry
For the past decade, we've been witnessing a revolution in the space industry. Significant technological advancements, such as the rapid adoption of cubesat technology, reusable rockets and the rapid evolution of microprocessors have lowered the barrier to entry, making the market more accessible to newer, smaller players. 
Legacy companies still hold a majority share of the market, but it's worth noting that these giants still face significant (and expensive) challenges that allow others to catch up.
Read more at: Spacenews
China's Beidou Satellite Navigation System Gets A Stronger Foothold In The West
Far above our planet, China's growing constellation of navigation satellites is offering more precision than ever, thanks to some down-to-earth support in North America.
At least two ground monitoring stations for the Beidou satellite navigation system are now operating on the continent, one of which is located somewhere in the central United States, according to a major Chinese defence contractor.
Read more at: SCMP
SPACE POLICY
Federal Watchdog Demands Deeper Environmental Reviews of Proposed Satellite Constellations
In a new report, the U.S. Government Accountability Office (GAO) is asking the Federal Communications Commission (FCC) to reevaluate how large constellations of satellites are regulated and approved for launch. GAO's analysis, released on Wednesday, comes amid an ever-increasing number of satellites orbiting Earth—with new objects being sent to space at least weekly. The U.S. is responsible for the largest single share of those launches.
Read more at: Gizmodo

Psyche Review Finds Institutional Problems At JPL
An independent review of problems that delayed the launch of NASA's Psyche asteroid mission uncovered institutional issues at the Jet Propulsion Laboratory that led the agency to delay the launch of another mission being developed there.
NASA released Nov. 4 the report by an independent review board commissioned by NASA after the Psyche mission missed its launch window earlier this year. The mission, to the metallic main belt asteroid of the same name, suffered delays in development and testing of its flight software, and is now scheduled for launch in October 2023.
Read more at: Spacenews
U.S. FAA Proposes Airworthiness Criteria For Joby Air Taxi
The Federal Aviation Administration (FAA) on Monday issued the airworthiness criteria that Joby Aviation will need to meet for its Model JAS4-1 eVTOL air taxi aircraft to be certified.
The FAA released the criteria for public comment for electric vertical takeoff and landing (eVTOL) aircraft to be certified. Joby said last week it now expects to start commercial passenger air taxi service in 2025 after receiving FAA approvals. Joby said previously it plans to launch commercial service in 2024.
Read more at: Reuters
ispace Receives License to Conduct Business Activity on the Moon from Japanese Government
ispace, inc. (ispace), a global lunar exploration company with its headquarters in Japan and regional offices in the United States and Europe, announced that it has received a license from the Japanese government to conduct business activity on the moon as part of its first lunar mission.
The approval, the first granted under Japan's recently enacted Act on the Promotion of Business Activities for the Exploration and Development of Space Resources (Space Resources Act), is effective as of November 4, 2022, in advance of ispace's planned launch set to occur on a SpaceX Falcon 9 rocket from Cape Canaveral, Fla., as early as November 22, 2022.
Read more at: ispace
From 'Lunar Intelligence' To Orbital Waystations, The US Needs To Keep The Moon On The Mind
Once firmly stuck in the realm of science fiction, the idea of moon bases and manned missions to Mars is closer than ever before. In the op-ed below, national security expert Joshua Huminski says the US needs to turn its attention back to the Earth's lunar sibling before America's rivals lace of up their own moon boots.
Right now, NASA and commercial space is racing ahead to secure America's position in cis-lunar and lunar spaces, with a view to reaching beyond to Mars. These are heady and exciting times.
Read more at: Breaking defense
Richard Branson Must Face Lawsuit In U.S. Over Virgin Galactic Space Travel Problems
A U.S. judge on Monday said British billionaire entrepreneur Richard Branson must face shareholder claims he concealed problems in Virgin Galactic Holdings Inc's spaceship program, and sold hundreds of millions of dollars of stock at inflated prices.
While dismissing most claims in the proposed class action, U.S. District Judge Allyne Ross in Brooklyn said shareholders could try to prove that Virgin and Branson defrauded them into overpaying for the space tourism company's shares, which now trade more than 90% below their February 2021 peak.
Read more at: Reuters
UK Space Policy Described As 'Disjointed And Unclear'
The UK government's approach to space policy is "disjointed and unclear", MPs have said, as Britains's first-ever satellite launch was postponed due to licensing delays.
Members of the Science and Technology Committee said the country must improve its approach to leadership on space.
It comes as reports suggest the launch of Virgin Orbit's modified Boeing 747 Cosmic Girl has been postponed after it has so far failed to secure a licence from the Civil Aviation Authority.
Read more at: National news
EU Set To Sign Internet Satellite Deal, As UK Frees Up Spectrum
The EU is said to be nearing a deal on building a satellite internet service to fill in gaps in terrestrial broadband coverage, as well as providing "strategic independence" for the region.
The move comes as the UK telco regulator Ofcom announces more radio spectrum available for satellite broadband services as part of an overhauled strategy for the sector.
Back in February, the European Commission (EC) announced an initiative to build a space-based connectivity system to ensure uninterrupted access to satellite communication services and allow for commercial services by the private sector to meet the needs of citizens and businesses across Europe.
Read more at: Register
SPACE DEFENCE
US Military's X-37B Space Plane Zooms Past 900 Days In Orbit
The U.S. military's X-37B robotic space plane just passed 900 days in orbit on its latest hush-hush mission, adding to the program's flight-duration record. The current mission is the sixth for the X-37B program and is therefore known as OTV-6 ("Orbital Test Vehicle 6"). It launched on May 17, 2020, from Cape Canaveral Space Force Station in Florida, and it's unclear when it will end. OTV-6 is the first X-37B flight to use a service module to host experiments. The service module is an attachment to the aft of the vehicle that allows additional experimental payload capability to be carried to orbit.
Read more at: Space.com
Secret Spaceplane Returns To Earth Sending Sonic Booms Across Florida
The sound of sonic booms across Central Florida marked the return to Earth of Boeing's X-37B, an autonomous spaceplane returning after more than 900 days in space on a U.S. Air Force and U.S. Space Force mission.
People from Cape Canaveral and as far inland as Orlando heard the rumble of the sonic booms about 5 a.m. Saturday. At first a mystery, the U.S. Space Force confirms the booms were caused by the X-37B spaceplane returning to Earth, landing on the old space shuttle runway – now called Launch and Landing Facility – at Kennedy Space Center.
Read more at: foxweather
China's New Radar System Is Reserved For "Friendly Countries"
China has a new powerful radar system that can detect enemy satellites and it is offering it to "friendly countries," according to a report by the South China Morning Post published on Friday. It did not specify which nations it considered friendly. 
The radar system is called the SLC-18 active electronically scanned array radar and it has been on display this week at the China International Aviation and Aerospace Exhibition in Zhuhai, in the Guangdong province. It's being developed by the state-owned China Electronics Technology Group Corporation (CETC).
Read more at: interesting engineering
SES, Hughes Demonstrate Satellite Internet On General Atomics Surveillance Drone
SES and Hughes in a demonstration last month installed satellite internet service on a General Atomics surveillance drone that the company sells to the U.S. military and allies.
The companies announced Nov. 10 that the MQ-9B SkyGuardian remotely piloted aircraft successfully communicated with SES satellites in medium and geostationary Earth orbits. The drone stayed on the ground and did not fly, but the companies said the demonstration showed how the military could use high-throughput satellite connectivity to transmit live-video streams faster and more reliably than traditional single-orbit networks. 
Read more at: Spacenews
Space Force Orders New Weather Satellite From Ball Aerospace
The U.S. Space Force has ordered a second environmental satellite known as the Weather System Follow-on Microwave, or WSF-M, made by Ball Aerospace.
The first one was purchased in 2018 and is projected to launch in 2024.
The Space Force announced Nov. 9 it awarded the company a $78.2 million contract modification, exercising an option to acquire a second WSF-M satellite that would launch in 2028. 
Read more at: Spacenews
VARIOUS
The Moon: Twice A Day, 900 Balloons Are Released From The Earth
If there were no moon, our days would be short – between half and a quarter of the length they are now – and our nights would be dark. The Earth's tilt would change, which would change the seasons. The seas, the oceans, the lakes would not fall flat, but they would be flatter, milder: lower high tides, higher low tides.
Read more at: Guardian
Isro's Top 8 Achievements That Propelled India Into The Space Age
India achieved a milestone in its space exploration programme on Monday when it successfully launched multiple satellites from one rocket into two different orbits.
This mission was the longest for the polar satellite launch vehicle (PSLV C-35) that lifted off from Sriharikota carrying eight satellites — three from India, including the weather satellite SCATSAT-1, three from Algeria, and one each from Canada and the United States.
The achievements are remarkable considering the frugal budget of the Indian Space Research Organisation, which has made a name for itself for low-cost, high-return space missions.
Read more at: Hindustan times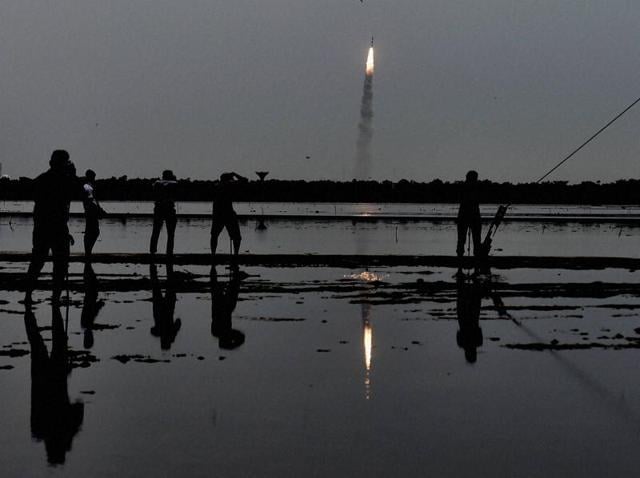 How Much Does NASA Return To The American Economy?
NASA recently released its second annual economic impact report, laying out how much money the space agency returns to the American economy. The three chief takeaways are that NASA generates $71.2 billion in total economic output, maintains 339,600 jobs across the nation and generates close to $7.7 billion in federal, state and local tax revenues. The economic benefit created by NASA is spread out over all 50 states. Considering that NASA's fiscal 2021 budget was $23.3 billion, the space agency seems to have a hefty return on investment.
Read more at: Hill
The ISS is About to Receive its Highest Resolution Camera Ever
A state-of-the-art, high-resolution camera system has been sent to the International Space Station (ISS) where it is set to be operated for 60 days to help shape plans for a new, ultra-high-resolution camera system that is currently in development.
The actual specifications of the camera have not been released (other than the statement that it is the most advanced, highest resolution camera that has ever been sent to the ISS), but the footage this camera system will capture will be used inside of a new massive venue called the MSG Sphere.
Read more at: petapixel
Faulty System Combined With Pilot Error Led To Boeing 737 Crash In 2021
The final investigation report into the crash of an older model Boeing 737-500 in Indonesia that killed all 62 people onboard in January 2021 blames a fault in the jet's autothrottle system — which had repeatedly malfunctioned on the aircraft before the crash — along with an inadequate response from the pilots.
Overreliance by pilots on automated systems that can fail has become an increasingly worrying thread in aviation accidents. In modern airliners, the flying is automated much of the time.
Read more at: seattle times

The Problem With Spinning Spacecraft
While it would be awesome for people to be able to live in space, a "weightless" environment poses some serious challenges. Humans function best on Earth's surface, where they are affected by a constant gravitational force. Without it, there are well-known consequences of long-term exposure to microgravity, including bone mass loss and muscle atrophy. So if we want to live in space, we'll need to create an artificial gravity environment. We only have one method for doing that: Build a vehicle that moves with a constant acceleration. The most common concept is to create a spacecraft that spins. But that's not quite as easy as it sounds.
Read more at: Wired
James Webb Noticed "Life Indicators" At The First Planet, And A New Way Of Garbage Disposal Was Tested On The ISS: News Digest
Selection of the most interesting space news for the week: China to launch an observatory to study the Sun. Scientists have found an object with the most powerful magnetic field in the Universe, and we are talking about tissue engineering and the creation of organs in space.
Read more at: universe magazine