TOP NEWS
Axiom Space Awarded Contract to Pursue Spacesuit Development for International Space Station
Axiom Space announced today that NASA has awarded the Houston-based company an International Space Station (ISS) Extravehicular Activity (EVA) spacesuit task order, with an initial commitment of $5 million and a potential value of $142 million over four years, to modify its Artemis III lunar spacesuit design for advancing NASA's ISS spacewalking capabilities.
This is the second spacesuit task order to be awarded to Axiom Space by NASA, the first being the $228 million task order in 2022 to develop the lunar spacesuit for the Artemis III mission back to the Moon. The new NASA task order further enables Axiom Space to take advantage of its plans to use a single, foundational architecture to complete the designs of the two spacesuits in parallel, one for the ISS and one for the lunar surface.
Read more at: Axiom space
Jeff Bezos' Blue Origin Rocket Engine Explodes During Testing
A Blue Origin rocket engine exploded during testing last month, CNBC has learned, a destructive setback with potential ramifications for the company's customers and its own rocket.
During a firing on June 30 at a West Texas facility of Jeff Bezos' space company, a BE-4 engine detonated about 10 seconds into the test, according to several people familiar with the matter. Those people described having seen video of a dramatic explosion that destroyed the engine and heavily damaged the test stand infrastructure.
Read more at: CNBC
---
SPACE HAZARDS & STM
Share My Space and Hiscox Unite to Mitigate Collision Risks
Share My Space, a space situational awareness (SSA) company, and Hiscox, a global insurance provider with a rich legacy in the space sectorsince 1998, announced a collaboration through a Memorandum of Understanding (MoU). This partnership aims to enhance cooperation in the space industry and tackle the challenges posed by the increasing number of satellites and collision risks.
As the number of derelict satellites, operational assets and debris continues to soar in orbit, the risk of catastrophic collision keeps skyrocketing. Recognizing the urgent need to protect and insure against critical risks, Share My Space and Hiscox are joining forces to shield spacea ssets from increasing perils.
Read more at: sharemyspace
SpaceX Starlink Satellites Have to Dodge Objects in Orbit Nearly 140 Times Every Day
It's getting awfully crowded in low Earth orbit with more than 4,000 Starlink satellites currently in orbit and thousands more that will soon make their way up there. SpaceX's internet satellites often stand in the way of orbiting spacecraft, defunct satellites, or space junk, racking up 50,000 potentially dangerous approaches over the past four years.
A new report revealed that Starlink satellites had to make 25,000 collision avoidance maneuvers in the six-month period between December 1, 2022 to May 31, 2023, Space.com first reported. On average, that's a whopping 137 collision avoidances performed by the Starlink satellites each day.
Read more at: Gizmodo
NASA's Starling Satellites Will Work With SpaceX Starlink To Test Collision Avoidance
The National Aeronautics and Space Administration (NASA) plans to launch a batch of cube satellites to test whether they can work autonomously in space. The project, dubbed as 'Starling', seeks to test whether satellites are capable of working with each other in space without any input from operators on the ground. Through these satellites, the space agency will develop technologies that it hopes will help in deep space exploration missions where communication with Earth often takes quite a long time. The satellites will operate in low Earth orbit (LEO), observing the upper part of the Earth's atmosphere and working together to analyze scientific data and autonomously react to any anomalies.
Read more at: wccftech
Blackouts Hit Earth As 8 M-Class Solar Flares Erupt In 24 Hours, Says NASA; Solar Storm Threat Rises
In the early hours of July 12, a single M-class solar flare was produced by an emerging sunspot on the northeastern limb of the Sun, and it sparked blackouts over the North American continent, as per reports. But since then, as many as 8 different M-class solar flares have been produced by the same region, sunspot AR3372, the NASA Solar Dynamics Observatory has detected. The flares have sparked a rolling series of blackouts all across the Earth. The sunspot appears to be highly reactive and crackling with activity. This has also raised concerns about any coronal mass ejections (CME) released in the process that can potentially strike us in the coming days.
Read more at: Hindustan times
Alert! NASA Telescopes Find Colossal 910-Foot Asteroid Heading Towards Earth Today
A majority of asteroids can be found in the region of space situated between the orbits of Jupiter and Mars. These celestial bodies follow elliptical paths around the Sun, exhibiting irregular movements and rotations. Their orbits can be influenced by the gravitational force of Jupiter and occasional close encounters with other celestial objects. Resultantly, they may be ejected from the main asteroid belt and redirected onto diverse orbits. Now, NASA reports that one of these monster rocks from the asteroid belt is rushing towards Earth.
NASA telescopes have observed a stadium-sized asteroid that is already on its way to make a dangerously close approach towards Earth. This asteroid has been classified as a Potentially Hazardous Object due to its mammoth size and proximity. NASA has provided crucial details regarding this asteroid. Here is what you need to know.
Read more at: hindustan times
---
COMMERCIAL SPACE
PLD Space Wins The Aerospace Public-Private Partnership Contract Promoted By Spanish Government To Develop A Micro Launcher
LD Space, the company that designs, develops, manufactures and operates the first private launcher in Europe, wins the aerospace public-private partnership contract promoted by Spanish Government to develop a micro launcher (PERTE), having obtained the best technical qualification by the Contracting Committee, as well as the independent experts appointed to evaluate the projects submitted.
PLD Space comes to PERTE with most of its technological partners and with strategic supply agreements, which strengthens the project and allows speeding up its development.
Read more at: pldspace
Voyager Space Deepens India Ties For Commercial Space Station Plans
Voyager Space is considering using India's proposed Gaganyaan crewed spacecraft to serve the commercial space station it aims to be operating by the end of the decade.
The Denver-based space technology provider announced a Memorandum of Understanding (MoU) July 10 with India to explore using Gaganyaan, among other potential collaborations to deepen ties with the country's space industry.
The MoU paves the way to other partnerships across exploration, research, and commercial activities, Voyager chief revenue officer Clay Mowry said.
Read more at: spacenews
ULA Delays 1st Vulcan Rocket Launch To Late 2023 After Explosion During Test
We'll have to wait a bit longer for the first flight of United Launch Alliance's (ULA) new heavy-lift rocket.
The Vulcan Centaur is now scheduled to debut in late 2023, provided the rest of its development goes according to plan, ULA CEO and President Tory Bruno told reporters on Thursday (July 13).
The rocket was supposed to launch for the first time in May, but the company is now recertifying the structure of its Centaur upper stage before authorizing it to fly.
Read more at: space.com
SpaceX Valuation Hits $140 Billion Following Recent Share Sale
SpaceX's worth is nearing $150 billion after signing a share sale agreement with new and existing investors this week.
As per the agreement, the investors will sell up to $750 million in stock from insiders at $81 a share, CNBC reported based on a copy of the purchase offer that was sent out by SpaceX CFO Bret Johnsen on Thursday and obtained by the news organization. The new share price is about a 5% increase from its previous secondary sale at $77 each, putting the company at a valuation of around $140 billion, according to CNBC. The company, which has not made an initial public offering (IPO), typically conducts secondary stock-selling rounds for employees and shareholders biannually.
Read more at: gizmodo
Chinese Launch Firm Secures Fresh Funding For Reusable Rocket
Chinese rocket firm Space Pioneer has secured C-round funding for its Tianlong-3 medium-lift reusable launch vehicle.
Space Pioneer, full name Beijing Tianbing Technology Co., Ltd, announced the funding round July 5. The company's first launch attempt in April saw the Tianlong-2 rocket make Space Pioneer the first Chinese commercial outfit to reach orbit with a liquid propellant launcher.
The company has now raised a total of three billion Chinese yuan ($414 million) across 11 rounds since its establishment in 2018. In February the firm announced it had secured "B+" and "Pre-C" strategic funding rounds.
Read more at: spacenews
---
SCIENCE & TECHNOLOGY
China Launches New Satellite To Test Satellite Internet Technologies
China on Sunday sent a new test satellite into space from the Jiuquan Satellite Launch Center in northwest China.
The satellite was launched by a Long March-2C carrier rocket at 7:00 p.m. (Beijing Time) and entered the planned orbit. It will carry out test missions for satellite internet technologies. The launch was the 478th flight mission of the Long March carrier rocket series
Read more at: CN news
A Methane Rocket Could Reach Orbit for the First Time This Week
Chinese commercial launch firm Landspace is preparing for the second test flight of its Zhuque-2 rocket, setting the stage for a groundbreaking achievement, should the methane-fueled rocket successfully reach orbit.
Zhuque-2, meaning "Vermillion Bird-2," is scheduled to launch on July 12, 2023, at 2:00 a.m. ET from the Jiuquan Satellite Launch Center in the Gobi Desert, according to NextSpaceflight. The rocket's success could usher in a new era of methalox-powered rocket engines for orbital and interplanetary transportation. The global spaceflight community will undoubtedly be keeping a close eye on this upcoming launch as Landspace seeks to demonstrate the viability of methalox rocket fuel. As of yet, no information has been disclosed about the rocket's payloads.
Read more at: Gizmodo
Defunct Wind Satellite Set for Unprecedented 'Assisted' Reentry
A mighty wind satellite has been losing altitude at a steady pace of nearly one mile per day, falling towards the surface of Earth. The European Space Agency (ESA) will attempt to guide the satellite on its way down to minimize risk of damage as its pieces hit the ground.
ESA's Aeolus satellite, named after the ruler of winds from Greek mythology, has been orbiting Earth for the past five years, measuring the planet's winds on a global scale. Unfortunately, the satellite is nearly out of fuel and is being dragged down from its orbital altitude of 198 miles (320 kilometers) by gravity and increased atmospheric drag due to a recent surge in solar activity.
Read more at: Gizmodo
New Tech Clears Space Junk, Improves Satellite Propulsion
Space is getting crowded.
In addition to the thousands of satellites already orbiting Earth, about 14,000 new satellites are expected to be launched by the end of the decade.
That translates into about 9,000 tons of space debris, says Igal Kronhaus, Technion professor-turned-space-tech startup entrepreneur.
It's gotten so bad that the United States issued new regulations in 2022 that "won't allow the launch of a satellite unless it has a convincing capability to move out of the way after five years from the end of the mission," Kronhaus says.
Read more at: israel21c
A New,

Thin-Lensed

Telescope Design Could Far Surpass James Webb – Goodbye Mirrors, Hello Diffractive Lenses
Astronomers have discovered more than 5,000 planets outside of the solar system to date. The grand question is whether any of these planets are home to life. To find the answer, astronomers will likely need more powerful telescopes than exist today. I am an astronomer who studies astrobiology and planets around distant stars. For the last seven years, I have been co-leading a team that is developing a new kind of space telescope that could collect a hundred times more light than the James Webb Space Telescope, the biggest space telescope ever built.
Read more at: conversation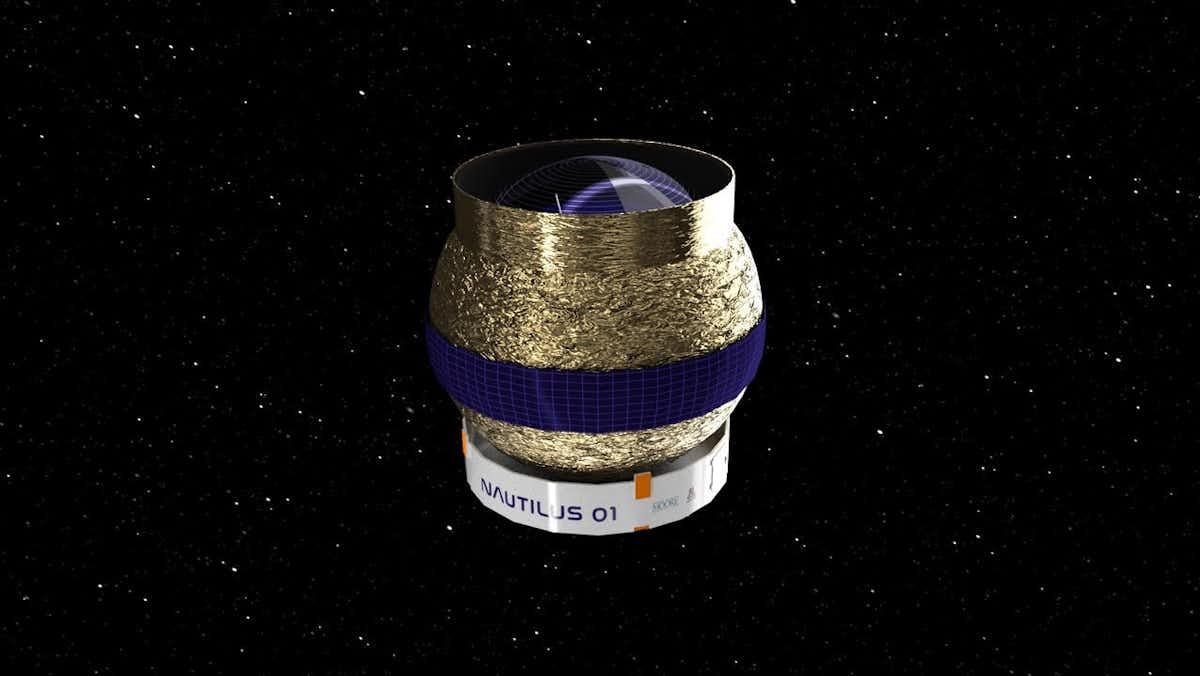 ---
SPACE POLICY
Can Space Governance Keep Up With Space Sustainability?
It is not uncommon to be faced with a problem but struggle to find a solution. In the case of space sustainability, as low Earth orbit fills with both active satellites and debris, the challenge is as much coming up with a solution to deal with that congestion as it is determining who should do it.
The rapid growth in the number of space objects, caused by the rise of satellite constellations as well as debris-generating events like anti-satellite tests and collisions, is testing the international governance model for space activities developed in the early years of the Space Age that many in the industry believe can no longer keep up.
Read more at: spacenews
Industry Offers Wish List For Commercial Space Legislation
As the House Science Committee considers a commercial space bill, industry officials advocated for key topics they believe should be included in that legislation.
A July 13 hearing by the committee offered the industry an opportunity to weigh in on topics they believe should be included in a commercial space package that the committee is developing, from commercial human spaceflight safety to oversight of emerging space activities.
Read more at: spacenews
House and Senate Appropriators Cut NASA's Budget
House and Senate appropriators have drafted bills that would give NASA slightly less money in 2024 than it received in 2023, rather than the significant increase the administration requested.
The Senate Appropriations Committee advanced a commerce, justice and science (CJS) spending bill for fiscal year 2024 on a 28–1 vote during a July 13 markup. That bill funds NASA as well as the National Oceanic and Atmospheric Administration and National Science Foundation, among other agencies.
Read more at: spacenews
Regulatory Uncertainty As Commercial Human Spaceflight Takes Off
As two companies prepare to begin or resume commercial suborbital human spaceflights, they are facing uncertainty about how the safety of the people on those flights will be regulated.
Virgin Galactic conducted its first commercial flight of its VSS Unity SpaceShipTwo vehicle June 29, flying three Italian payload specialists on a research mission designated Galactic 01. The company plans to begin monthly flights of private astronauts on that vehicle as soon as early August.
Read more at: spacenews
Russia Investigates If North Korean Test Missile Crashed In Its Waters, State Media Reports
Russia is investigating whether a North Korean intercontinental ballistic missile crashed in its waters during a test launch on Wednesday, state media quoted Deputy Foreign Minister Andrei Rudenko as saying.
RIA and TASS news agencies quoted Rudenko as saying that Russia's defence ministry was investigating, but "so far we have no clear information that the missile fell in Russia's economic zone."
The Hwasong-18 missile is the core of North Korea's nuclear strike force and the test-fire was a "strong practical warning" to the United States and other adversaries, the country's state media said in reporting the launch.
Read more at: NBCnews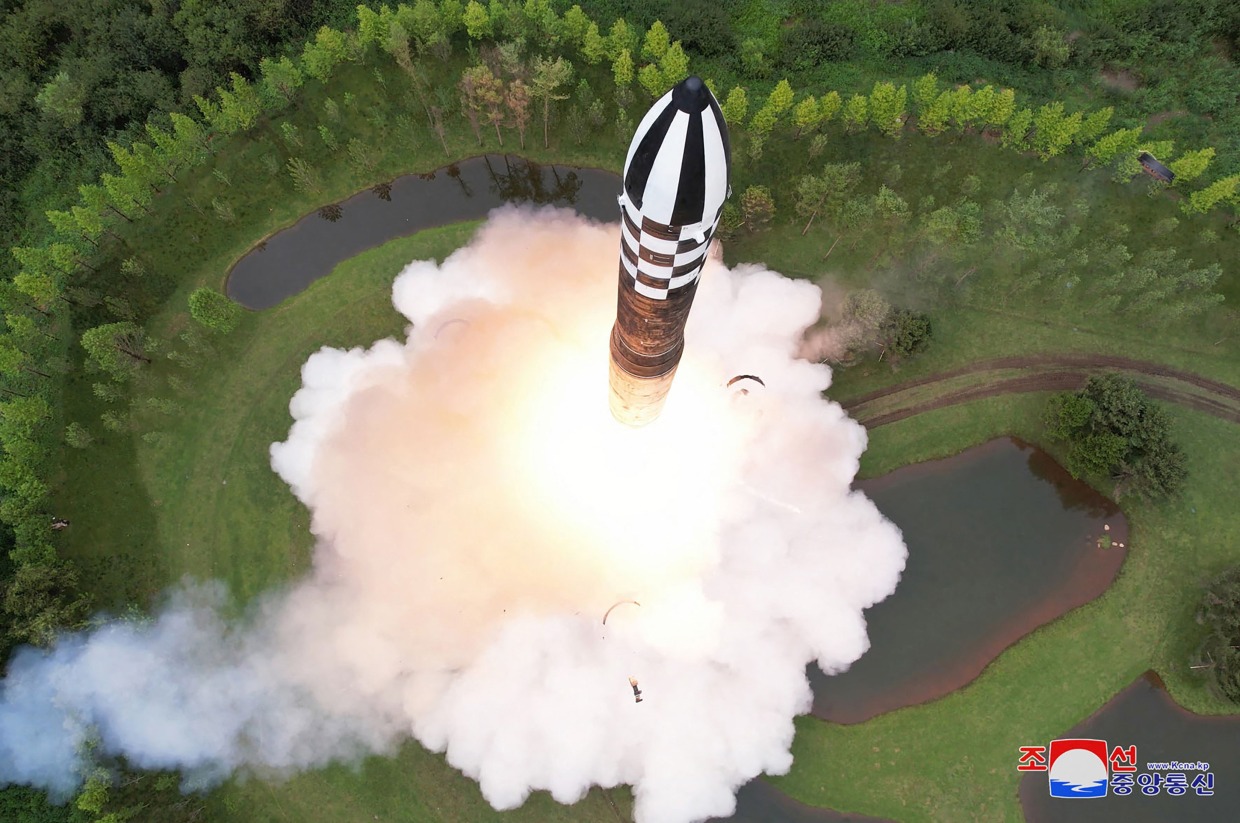 ---
SPACE DEFENCE
Defense Department Funding Bolsters The Spaceport Company's Mobile Sea-Based Launch Platforms
The Spaceport Company, a pioneering player in the space industry composed of launch system and maritime experts, has received a significant boost in funding from the Department of Defense to develop mobile sea-based launch platforms.
The company secured a substantial investment of $1.5 million from the National Security Innovation Capital (NSIC) program, aimed at supporting early-stage companies working on technologies with critical national security applications.
Read more at: spaceexplored
U.S. Sharpens Plan For Military Space Race
The latest U.S. military budget goes all-in on the notion that resilience will be a core feature of space programs. As evidence, the term surpasses 300 mentions in the Space Force's 2024 budget documents.
"It's amazing how many times you see the word resiliency in the budget justification materials," said analyst Sam Wilson of the Aerospace Corporation's Center for Space Policy and Strategy.
Read more at: spacenews
Muon Wins Option To Monitor Ionosphere For Space Force
Muon Space will deliver space weather data to the U.S. Space Force under a $400,000 contract option announced July 11.
Under the original $2.8 million contract with Air Force Life Cycle Management Center Weather Systems Branch and the Defense Innovation Unit awarded in 2022, Muon will deliver terrestrial weather products to the Air Force 557th Weather Wing from a space-based prototype microwave sensor. The option directs Muon to also monitor the ionosphere for the U.S. Space Force through September 2024.
Read more at: spacenews
Space Force To Select Three Providers Of National Security Launch Services
The U.S. Space Force on July 13 released a revised draft solicitation for the next round of national security launch contracts, known as National Security Space Launch Phase 3.
In a major departure from the first draft request for proposals released in February, the Space Force is increasing the number of heavy-lift launch providers it plans to select from two to three.
NSSL Phase 3 is a multibillion-dollar procurement of launch services projected for 2025 through 2029. United Launch Alliance and SpaceX won NSSL Phase 2 in 2020, and their current contracts will be recompeted.
Read more at: spacenews
Orbital Composites Wins $1.7 Million Space Force Contract
Orbital Composites will space qualify technology to manufacture antennas in orbit under a $1.7 million U.S. Space Force contract announced July 13.
The Small Business Innovation Research contract, awarded through the SpaceWERX Orbital Prime program, gives an important boost to the Campbell, California, startup's plans for in-space servicing, assembly and manufacturing, Amolak Badesha, Orbital Composites co-founder and CEO, told SpaceNews. "We're talking about printing outside of the space station and printing much larger structures over time."
Read more at: spacenews
---
VARIOUS
If A Space Tourism Flight Goes Horribly Wrong, It Could Be Even Harder To Rescue Passengers Than The Titan Sub Disaster
The multi-day search and rescue mission for the Titan, which ultimately ended after debris from the submersible was found, showed just how challenging — and expensive — trying to save people from the deep ocean can be. But if a commercial space expedition ends up in trouble, the logistics of a rescue mission could be even murkier. The submersible experienced a catastrophic implosion while carrying tourists to the Titanic shipwreck at the bottom of the Atlantic Ocean, killing everyone on board. Its fate, and the unsuccessful rescue operation involved, now has explorers looking fearfully to the skies.
Read more at: Insider
NASA's Artemis II Rocket Flight Software Meets Testing Checkpoint
As NASA's Artemis program progresses, its team is reaching significant milestones. The first Artemis astronauts have commenced their training for the landmark Artemis II mission, which will orbit the Moon. Meanwhile, at NASA's Marshall Space Flight Center in Huntsville, Alabama, dedicated teams are testing and configuring the flight software that will power the large Moon rocket on its journey.
The initial training phase for the key members of the Artemis II mission is well underway. At the heart of the mission lies the Space Launch System (SLS), NASA's most powerful rocket.
Read more at: aviation today
Full Committee Hearing – Continuing U.S. Leadership in Commercial Space at Home and Abroad
Read more at: science.house.gov
Ariane 5 Retirement Leaves Europe Facing An 'Acute Launch Crisis'
Europe is facing months without its own independent access to space for large satellites following the retirement of its heavy-lift Ariane 5 rocket this week after notching up its 117th and final mission over 27 years of operations.
Ariane 6, the much-heralded successor, is still undergoing final development and testing. It is behind schedule and is unlikely to fly until the very end of this year, with some industry experts suggesting it may not make its maiden flight until later in 2024.
Read more at: spaceflight now
China Plans To Send Two Rockets For Crewed Moon Landing
China plans to send two rockets to the moon by 2030, one carrying the spacecraft that will land on the surface and the other transporting the astronauts.
Both the rockets will enter the moon's orbit and after a successful docking the astronauts will enter the lunar lander to descend onto the moon's surface, state media reported on Wednesday, citing a China Manned Space Agency engineer.
The twin-rocket plan would overcome China's longstanding technological hurdle of developing a heavy-duty rocket powerful enough to send both astronauts and a lander probe.
Read more at: reuters
Chandrayaan-3 Takes Off: How The Moon Mission Compares With 2019's Chandrayaan-2
India's third mission to the moon took off on Friday at 2:35 pm. The mission aims to achieve what its predecessor could not — land softly on the lunar surface and explore it with a rover.
A successful soft landing will make India the fourth country, after the United States, Russia, and China, to achieve the feat. The position remains vacant after the missions from Israel and India in 2019 crash-landed and the spacecraft carrying a lander-rover from Japan and a rover from UAE failed in 2022.
Read more at: Indian express