TOP NEWS
European Union Lays Out Plan To Bolster Space Traffic Management Capabilities
The European Union is rolling out a new space traffic management initiative to build up its abilities in the field while working with both the United States and the United Nations.
The European Commission released Feb. 15 a "joint communication" outlining the E.U.'s approach to space traffic management (STM), calling for increasing E.U. abilities to track objects as well as help develop international regulations for responsible, safe operations in space.
Read more at: Spacenews
NASA Says Engine Controller Failure Not A Roadblock To First SLS Test Flight
NASA says a faulty memory chip was the cause of a problem that forced technicians to swap out an engine control computer on the first Space Launch System rocket late last year, but the issue is not a constraint for an upcoming SLS fueling test or launch later this spring.
The engine controller failed to reliably power up during testing in November, and managers ordered ground teams to swap out the computer inside the Vehicle Assembly Building at Kennedy Space Center in December.
Read more at: Spaceflight Now
China Denies Making Space Junk Set To Crash Into Moon
China on Monday denied responsibility for a rocket set to slam into the Moon, after experts said the piece of space junk likely came from Beijing's lunar exploration programme.
Astronomers initially thought the wayward object was a chunk of a SpaceX rocket that blasted off seven years ago and was abandoned in space after completing its mission.
But it is now believed to be the booster for the Chang'e 5-T1, launched in 2014 as part of the Chinese space agency's lunar exploration programme.
The rocket is expected to crash into the far side of the moon on March 4.
Read more at: Spacedaily
U.S.-Russian-Ukrainian Space Mission Launches Successfully Despite Terrestrial Tensions
Read more at: Spacepolicy online
NASA's Gamma-Ray Observatory Is Back In Action After Technical Glitch
NASA's Neil Gehrels Swift Observatory is back to science operations as of Thursday (Feb. 17), following a glitch more than a month ago. The nearly 18-year-old telescope suffered a failure with one of its reaction wheels on Jan. 18, forcing a temporary pivot to safe mode. Swift uses a total of six reaction wheels to autonomously point itself in the direction of possible gamma-ray bursts (GRBs), and will now operate with just five of those wheels, NASA said in an update on Friday (Feb. 18).
Read more at: Space.com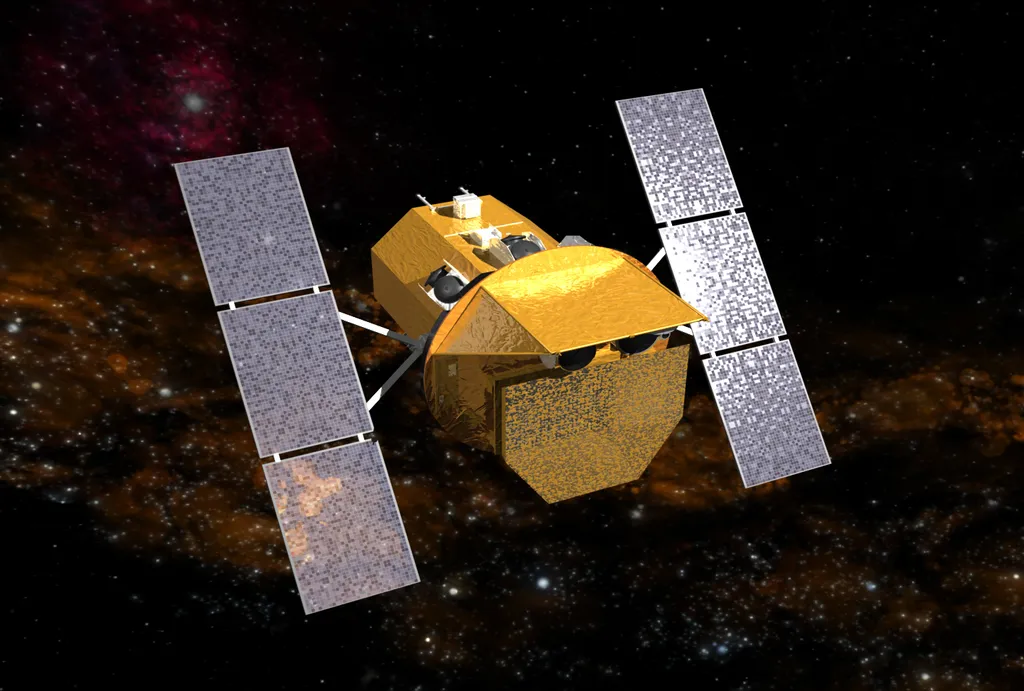 SPACE HAZARDS AND STM
Ahead Of Lunar Rocket Crash, Astronomers Call For Better Space Debris Tracking
A mixup among leading astronomers about a rocket that will crash into the moon on March 4 has led to calls for better debris tracking of Deep Space manufactured objects.
Independent astronomer Bill Gray of Maine, one of few astronomers who track human-made objects in Deep Space, discovered in January that a section of a discarded rocket would crash into the moon.
Due to earlier miscalculations and a general lack of data available, he thought the object was a SpaceX Falcon 9 upper stage that launched the United States' Deep Space Climate Observatory in early 2015.
Read more at: Spacedaily
SpaceX And Our Space Junk Problem
It's been a bit of an up-and-down month for SpaceX, Elon Musk's rocket ship and satellite internet company. The bad news: A solar storm sent 40 of its Starlink satellites plunging back to Earth. They'll burn up in the Earth's atmosphere, costing the company as much as $100 million and casting fresh doubts on Musk's big plans for the satellite internet on top of those recently expressed by China and NASA. The good news? All of those reports that a SpaceX rocket was about to crash into the moon were wrong: The rocket belongs to someone else.
Read more at: Vox
Astroscale Preparing To Restart Debris-Removal Demo
Astroscale said Feb. 17 it is preparing to resume an attempt to capture a satellite acting as a piece of debris in low Earth orbit, after pausing the demonstration three weeks ago to troubleshoot undisclosed problems.
The Japanese startup has started moving its 175-kilogram servicer spacecraft closer to the 17-kilogram client satellite ahead of deciding whether to restart the demonstration, Astroscale said in a social media post.
According to Astroscale, it has made "good progress in working through solutions to the anomalous spacecraft conditions that we identified with ELSA-d," or End-of-Life Services by Astroscale-demonstration.
Read more at: Spacenews
Avoiding Satellite Collisions: NOAA Unveils Prototype Warning System
A new collision-warning system could help satellite operators sleep a little easier. The prototype system, developed by the U.S. National Oceanic and Atmospheric Administration (NOAA), is designed to alert operators when their spacecraft may be on a collision course with another object. That's a real and growing concern, given how crowded Earth orbit is becoming. The system, which was demonstrated in a webcast press conference on Feb. 11, is called the Open-Architecture Data Repository (OADR).
Read more at: Space.com
Office Of Space Commerce Rolls Out Prototype Space Catalog For Traffic Management
Commerce Department officials on Feb. 11 unveiled a prototype for a space catalog and traffic software platform that would provide basic situational awareness and traffic management services.
Known as the open architecture data repository, the OADR is a cloud-based system designed to track satellites and debris in space, and eventually replace the space catalog currently maintained by the U.S. military. The data would be used to calculate the probability of collisions in orbit, an issue of growing concern to the space industry as large numbers of satellites are being launched and more debris is generated.
Read more at: Spacenews
NEW SPACE/COMMERCIAL
The End of the International Space Station Will Launch a New Era of Chaos in Orbit
The days of the International Space Station are numbered. NASA plans to retire the floating research hub by 2031, nudging it closer and closer to Earth until it splashes into a watery grave in a remote part of the Pacific Ocean, like so many spacecraft before it.
What comes after will look nothing like the flag-waving, handshaking diplomacy of the multinational research vessel, a post-Cold War olive branch between the U.S. and Russia, built and operated with Japanese, Canadian, and European allies.
Read more at: Dailybeast
Rocket Lab Officially Opens Third Launch Pad, Next Launch within a Week
Rocket Lab USA, Inc (Nasdaq: RKLB) has announced the completion of its second orbital launch pad at Launch Complex 1 in New Zealand – the Company's third dedicated pad for its Electron rocket – and confirmed the new pad's first mission will be a dedicated commercial launch scheduled to lift-off within a week's time.
Pad B is based within Rocket Lab Launch Complex 1, the world's first private orbital launch site, located in Mahia, New Zealand. The new pad is Rocket Lab's third for the Company's Electron launch vehicle and joins the existing Pad A at Launch Complex 1 and a third launch pad at Rocket Lab Launch Complex 2 in Virginia, USA. With two operational pads within the same launch complex, Rocket Lab doubles the launch capacity of its Electron launch vehicle.
Read more at: Spacedaily
SpaceX Tourists Will Make Attempt At Spacewalk During Flight
Space tourists have flown to the International Space Station, and even orbited Earth in their own space capsule for three days. Now, a group of private astronauts wants to attempt a spacewalk, one of the most dangerous things people flying in space have ever done.
Read more at: Deccanherald
NASA Opens Second Phase Of $5 Million Lunar Power Prize Competition
Under Artemis, NASA plans to return to the Moon using innovative technologies to explore more of the lunar surface than ever before. This will require lunar surface systems that can deliver continuous, reliable power to support mining and construction, research activities, and human habitation.
The newest phase of NASA's Watts on the Moon Challenge offers up to $4.5 million in prizes to design, build, and demonstrate a prototype that addresses technology gaps in power transmission and energy storage.
Read more at: Moondaily
NASA, Axiom to Discuss First Private Astronaut Space Station Mission
NASA experts will join a virtual news conference hosted by Axiom Space to preview the launch of Axiom Mission 1 (Ax-1), the first private astronaut mission to the International Space Station. The briefing will take place at 11 a.m. EST Monday, Feb. 28.
The Ax-1 launch aboard a SpaceX Falcon 9 rocket and Crew Dragon spacecraft is targeted for 2:46 p.m. EDT Wednesday, March 30, at from Launch Complex 39A at NASA's Kennedy Space Center in Florida.
The virtual press conference will be available on Axiom Space's YouTube channel at:
Read more at: NASA
SCIENCE AND TECHNOLOGY
Brains Of Cosmonauts Get 'Rewired' To Adapt To Long-Term Space Missions, Study Finds
A new study published in Frontiers in Neural Circuits is the first to analyze the structural connectivity changes that happen in the brain after long-duration spaceflight. The results show significant microstructural changes in several white matter tracts such as the sensorimotor tracts. The study can form a basis for future research into the full scope of brain changes during human space exploration.
Our brain can change and adapt in structure and function throughout our lives. As human exploration of space reaches new horizons, understanding the effects of spaceflight on human brains is crucial. Previous research has shown that spaceflight has the potential to alter both the shape and function of an adult brain.
Read more at: Spacedaily
Clean Driving Technology Enables Cleaner Rocket Fuel
A chemical used in electric vehicle batteries could also give us carbon-free fuel for space flight, according to new UC Riverside research.
In addition to emission reductions, this chemical also has several advantages over other types of rocket fuels: higher energy, lower costs, and no requirement for frozen storage.
The chemical, ammonia borane, is currently used for storing the hydrogen in fuel cells that power electric vehicles. UCR researchers now understand how this combination of boron and hydrogen can release enough energy to also launch rockets and satellites.
Read more at: Spacedaily
New Laser Station Lights The Way To Debris Reduction
Read more at: ESA
NASA Eyes Electric Car Tech for Future Moon Rovers
Of the many "firsts" from NASA's Apollo program of lunar exploration, one often overlooked is that the Apollo missions included the first—and so far only—times that humans have driven on another world. Presaging today's eco-conscious market for carbon-neutral transportation, Apollo's battery-powered lunar roving vehicles were all-electric as well. Astronaut David Scott, who was the first person to drive one on the moon during the Apollo 15 mission, remarked that the "moon buggy" vehicles were "about as optimum as you can build."
Read more at: Scientific American
Getting Ready for Lunar Orbit
ESA astronaut Alexander Gerst visited Thales Alenia Space in Turin recently to test out and provide feedback on accommodations for the next human outpost in space, the lunar Gateway.
As the name implies, the Gateway will be located within the Moon's orbit and is being built by Thales Alenia Space on behalf of ESA. Among its components is the International Habitation Module or I-Hab.
As crew quarters are designed with humans in mind, Alex both toured the mock-up and stepped into the crew quarter simulator to provide some experienced feedback.
Read more at: Moondaily
Starship Lookalike Among China's New Human Spaceflight Concepts
hina is researching and developing new vehicles for various human spaceflight missions, including a new methane-fueled launcher apparently inspired by SpaceX.
The country is working on a new generation reusable launch vehicle for missions to low Earth orbit (LEO) and beyond, based on developed technologies, a winged space transportation system, and a fully reusable and low cost, two-stage methane-liquid oxygen launcher, apparently drawing on SpaceX's Starship system concept.
Read more at: Spacenews
MIT Lunar Station Corp Helps Support Safe Lunar Missions
This year NASA hopes to return astronauts to the Moon as early as March or April.
Strategically, the Moon has something essential for life in space: water. Lunar ice can supply oxygen for human life and hydrogen fuel for deep space travel. But, navigating the dangerous Lunar surface is not for the faint of heart.
You wouldn't build a home on sand. Would you? The Moon is no different. Wrong calculation could mean disaster and loss of life.
Read more at: Moondaily
Phase Four Wins DARPA Contract To Test Novel Propellant
Phase Four won a Defense Advanced Research Projects Agency contract to demonstrate the California startup's radio frequency thruster technology with a new propellant.
"We've been working with DARPA to explore how we can apply our thruster to use low-cost, low size, weight and power propellants to further the development of mass manufactured satellites and larger constellations," Jason Wallace, Phase Four vice president of advanced development, told SpaceNews.
Read more at: Spacenews
SPACE POLICY
Brazilian Space Agency And AWS Sign Statement Of Strategic Intent To Support Long-Term Growth In Regional Space Sector
The Brazilian Space Agency and Amazon Web Services (AWS) signed a Statement of Strategic Intent and Cooperation. The initiative, on which the Brazilian Embassy in Washington also collaborated, is the first of its kind for AWS in Latin America, and will support innovation and the continued growth of the country's space industry.
The Brazilian Space Agency (known as the AEB, for the Agência Espacial Brasileira in Portuguese) plays an important role in the Latin American context, as it is responsible for a wide variety of space activities related to space transport, satellites, research, and applications.
Read more at: AWS Amazon
Ukraine Crisis Challenges International Space Station Cooperation
The crisis over Russia's Ukrainian aggression presents NASA and other space agencies with the most serious diplomatic strain in the 22-year history of the International Space Station partnership, experts said.
Russia is a major partner with the United States, Europe, Japan and Canada in the space station's maintenance and operation.
Russia provides critical cargo and crew transport, along with engines that fire periodically to keep the station aloft. Cosmonauts and astronauts often work side-by-side in the orbiting laboratory.
Read more at: Spacedaily
Space Cooperation With Russia Remains On Even Keel For Now At Least
Read more at: Spacepolicy online
UK Statement at Scientific and Technical Sub-committee of the Committee on the Peaceful Uses of Outer Space (COPUOS) on Future Role of the Committee
Chair,
Please allow me to set out the view of the United Kingdom on the future role of COPUOS. As you know, the United Kingdom has taken a leading role on both the space sustainability agenda and that for space security. COPUOS has a crucial role in ensuring the ongoing sustainability of the space environment.
It can monitor the implementation of the Guidelines for the Long-Term Sustainability of Outer Space Activities and support countries.
It can set the international framework for safe space operations, listening to member states and their academics, companies and scientists.
Read more at: UK.gov
Decisions from the 2022 Space Summit
European leaders today confirmed their ambitious plans to work closely together to accelerate Europe as a world leader in space during a series of high-level meetings held in Toulouse, France.
Under the plans, ESA, the EU and their member States are uniting to ensure that Europe fully realises the enormous untapped potential for space to tackle the urgent and unprecedented societal, economic and security challenges it faces.
Read more at: ESA
ESA To Set Up Committee To Study Human Space Exploration Options
The European Space Agency will establish a committee with representatives from both inside and outside the space industry to develop options for a European human space exploration program.
The creation of what ESA called a "high-level advisory group" was one of the major outcomes of a one-day "space summit" held in Toulouse, France, Feb. 16 that brought together representatives of member states of both ESA and the European Union to discuss future European space initiatives.
Josef Aschbacher, director general of ESA, said the proposal for the advisory group came from French President Emmanuel Macron. "We got a very clear message from President Macron that such a group is needed. He has asked ESA to put the group together," he said at a press conference at the end of the summit.
Read more at: Spacenews
European Space Partnerships With Russia Face Uncertain Future Amid Ukraine Tension
Read more at: Space.com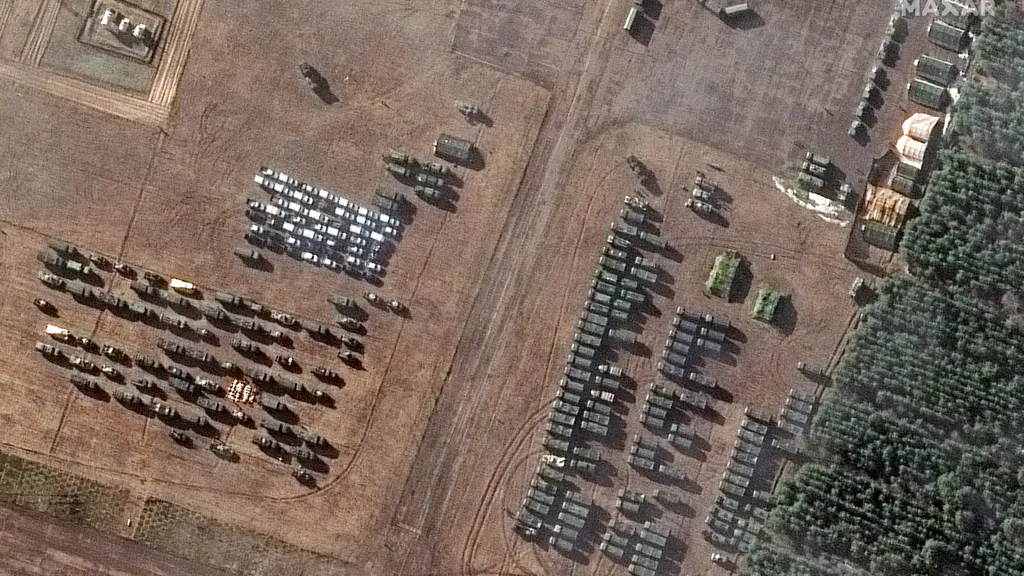 SPACE DEFENSE
US And Six Partner Nations Sign On To New Space Operations Vision
Read more at: Defense news
U.S. Intelligence Wants To Track Currently Undetectable Orbital Space Debris
The U.S. intelligence community — which builds and operates Earth observation and communications satellites for military or intelligence applications — is looking for solutions to the space debris problem.
The Intelligence Advanced Research Projects Activity (IARPA), in a request for information posted Feb. 10, asks for "innovative approaches to detect and track currently undetectable orbital space debris." Responses are due March 11.
IARPA, an agency under the Office of the Director of National Intelligence, says a key concern for the intelligence community is the danger that tiny pieces of debris — currently not tracked by surveillance sensors — could pose on "our valuable government and commercial space assets."
Read more at: Spacenews
Space Force To Examine U.S. Military Needs For Low-Orbiting Surveillance Satellites
Air Force Secretary Frank Kendall has directed the Space Force to look broadly at military requirements for overhead surveillance that could be met by commercial constellations of satellites in low Earth orbit.
"We were asked that question by the secretary of the Air Force: how are we going to use commercial capabilities?" Joseph Rouge, Space Force deputy director of intelligence, surveillance and reconnaissance, said Feb. 15.
"And so we're in the middle of an effort right now to understand first the needs, and the requirements," Rouge said at en ExecutiveBiz online event.
Read more at: Spacenews
Air Force Research Lab Building Momentum On Cislunar Projects
Read more at: Defensenews
VARIOUS
Without Better Space Weather Information, America's Space Aspirations Will Be Grounded
America's leadership in the Space Age that marked the second half of the 20th century is clearly making a comeback. The Trump administration established space as a national priority, reviving the National Space Council, releasing the National Space Strategy and Nation Space Policy, as well as working with Congress to create the U.S. Space Force. The Biden administration has followed suit, releasing the United States Space Priorities Framework and continuing the oversight of the National Space Council.
Read more at: Hill
Russia Responds To European Astronauts: We'll Give You Independent Spaceflight
Last week, European astronauts issued a call for the continent to develop its own independent means of launching humans into space. As part of their reasoning, the astronauts said that Europe should not depend on other countries or private companies for human access to space because there are "no guarantees that our needs and values will be a priority" for the transportation provider. Essentially, the astronauts feel that Europe's human spaceflight program should not be subject to the whims of others. "Power is the capability and the capacity to act: only then, as fully fledged global partners, we will have a seat at the decision-making table," they wrote.
Read more at: Arstechnica
Coca-Cola Launching New Starlight Drink 'Inspired By Space'
A new flavor of Coca-Cola is coming soon – a promotional announcement from Coca-Coca Thursday said, "From the furthest reaches of the galaxy, Coca-Cola Starlight is arriving."
The new limited edition drink, called Coca-Cola Starlight, features a taste the beverage maker calls unique, and will be offered in both regular and zero sugar and is expected to be available Feb. 21.
In a press statement, Coca-Cola said Starlight is "inspired by space" and has "notes reminiscent of stargazing around a campfire, as well as a cooling sensation that evokes the feeling of a cold journey to space."
Read more at: Spacedaily
The Dark Side Of Online Space Disinformation
Theoretical cosmologist Katie Mack spends a lot of time on Twitter. Mack, at North Carolina State University, joined the platform to talk about science under the moniker "Astro Katie" more than 10 years ago. Since then, her fun and informative posts about space have earned her nearly half a million followers. Unfortunately, she says, there are many other astronomy-themed Twitter accounts sharing misleading or downright wrong information. From doctored images to sinister conspiracy theories, Mack has seen it all.
Read more at: Science
Brownsville Cops Arrest Activist For Anti-Spacex Graffiti, Mayor Posts Her Info On Facebook
Bekah Hinojosa was still in her pajamas Wednesday morning when she heard a knock on the door. Probably just FedEx, she thought, though the knock did seem a bit loud. When she peeked through her peephole, she saw a swarm of men. "Who is it?" she inquired. They were Brownsville police officers, she soon realized, there to initiate what would become a traumatic 24 hours for Hinojosa that would end in her border city's mayor posting her mugshot and employment status on social media—all for the alleged crime of a little protest graffiti.
Read more at: Texas observer
NASA Control Center Named For Apollo Launch Director Rocco Petrone
The NASA control center from where engineers oversaw the launch of the first astronauts to walk on the moon now bears the name of one of its pioneering directors.
Agency officials gathered at the Kennedy Space Center in Florida on Tuesday (Feb. 22) to honor the late Rocco Petrone, who as director of launch operations led the countdowns to the first five crewed Apollo liftoffs, culminating in the Apollo 11 moon landing in 1969. The naming of the Rocco A. Petrone Launch Control Center came as NASA prepares to resume launches to the moon under its new Artemis program.
Read more at: Collectspace
Core Memory Weavers And Navajo Women Made The Apollo Missions Possible
The historic Apollo moon missions are often associated with high-visibility test flights, dazzling launches and spectacular feats of engineering. But intricate, challenging handiwork — comparable to weaving — was just as essential to putting men on the moon. Beyond Neil Armstrong, Buzz Aldrin and a handful of other names that we remember were hundreds of thousands of men and women who contributed to Apollo over a decade. Among them: the Navajo women who assembled state-of-the-art integrated circuits for the Apollo Guidance Computer and the women employees of Raytheon who wove the computer's core memory.
Read more at: Sciencenews
Virgin Galactic Has Lost $1 Billion During The Last Two Years
Space tourism company Virgin Galactic on Tuesday afternoon released its financial results for both the fourth quarter of 2021 and the full year. As usual, for a company that has yet to begin commercial service of its spaceplane, the results were grim.
During the final quarter of 2021, Virgin Galactic reported revenue of $141,000 and a net loss of $80 million. The cumulative results were even more sobering. According to the publicly traded company's consolidated statements, Virgin Galactic has now lost $1 billion during the last two years.
Company officials sought to put a positive spin on these financial results.
Read more at: Arstechnica