TOP NEWS
SpaceX's Starship Booster Engines Explode In Test Gone Wrong
Read more at: Techcrunch
Russian Space Chief Dismissed; NASA Gets Deal For Joint Crews
Dmitry Rogozin, the bellicose director of the Russian space agency Roscosmos who has railed against NASA and its western space allies over sanctions imposed in the wake of Russia's invasion of Ukraine, is stepping down under orders from President Vladimir Putin, the Russian news agency Tass reported Friday.
Rogozin, who once derisively joked that NASA would need trampolines to get its astronauts to space without Russian help and who later said the United States would need "broomsticks" to reach orbit without Russian rocket engines, will be replaced by Deputy Prime Minister Yuri Borisov.
Read more at: CBS news

Putin Reshuffles Top Officials, Names New Head Of State Space Corporation
Russian President Vladimir Putin on Friday reshuffled his top officials, naming a new head of the state space corporation and giving new broad powers to one of his top ministers.
Putin removed Dmitry Rogozin as the head of state-controlled Roscosmos space agency that oversees the country's space program and includes rocket factories, launch facilities and numerous other assets.
Read more at: CNBC
Saudi Arabia Signs Artemis Accords
Saudi Arabia is the latest nation to sign the Artemis Accords as part of what the White House called "expanding cooperation" with the United States in space.
The signing of the Accords, which outline best practices for safe and sustainable space exploration, took place in a virtual ceremony July 14 featuring officials from NASA, the U.S. State Department, Saudi Space Commission and the countries' embassies.
"Today Saudi Arabia adds its voice to a diverse and growing set of nations," NASA Administrator Bill Nelson said in an agency statement. "Together we can ensure that humanity's rapid expansion into space, toward the moon and destinations beyond, will be done peaceably, safely and in full accordance with international law."
Read more at: Spacenews
NASA's James Webb Space Telescope Damaged After Being Smashed By Space Rock, Images Show
Damage to the James Webb Telescope's primary mirror from a micrometeorite strike in May is worse than first thought, according to new images revealed in a new report.
A paper published Tuesday on the academic preprint server arxiv.org detailing Webb's performance during the commissioning of the telescope revealed that most of the micrometeorite strikes on Webb's big mirror resulted in negligible damage, but a strike that occurred in mid-May even left the telescope with permanent damage.
Read more at: Independent
SPACE HAZARDS AND STM
Space Debris Seen Breaking Up in Montana Skies
Lots of questions have been coming in about objects in the sky at about 10:08 p.m. Tuesday.
Viewers have posted several videos of something bright streaking across the sky. The videos are compelling, and the questions are vast. There is no official verification, but the most likely explanation is that object was an old Russian rocket burning up in the atmosphere.
Read more at: ktvq
Science Satellite Dodges Threatening Space Junk on Just 8 Hours Notice
Mission controllers with the European Space Agency were forced to relocate a science satellite upon detecting a threatening piece of space junk, and they did so with very little time to spare — just 8 hours notice, which isn't a lot of time when it comes to managing objects in space.
ESA's Swarm satellite constellation launched in 2013, and it's being used to unlock the mysteries of Earth's geomagnetic field. The mission uses three satellites, named Alpha, Bravo and Charlie, to measure magnetic signals originating from Earth's core, and also the planet's crust, oceans, and parts of the atmosphere.
Read more at: Gizmodo
Swarm Spacecraft Dodges Collision With Space Junk During Climb To Escape Sun's Wrath
The pressure is rising at ESA's mission control. A European Space Agency (ESA) satellite dodges out of the way of a mystery piece of space junk that was spotted just hours before a potential collision.
This means a vital step in the spacecraft's ongoing journey to safer skies now has to be quickly rescheduled, as violent solar activity related to the ramping up of the solar cycle warps Earth's atmosphere and threatens to drag the satellite down out of orbit.
Read more at: scitechdaily
A Powerful Solar Flare Is Heading Towards Earth, And Radio Blackouts Are Possible
A massive solar flare has erupted from the Sun, which could see radio blackouts in many parts of the world, a space weather physicist has tweeted.
With the Sun now in an active phase of its 11-year solar cycle, incidents such as these are expected to increase. Earlier this week, astronomers were on the lookout for activity arising out of sunspot AR3038. However, it is a new region AR3058 that erupted early and carries a risk of X-class flare.
Read more at: Interesting engineering
Skyscraper-Size Asteroid Will Blaze Past Earth In A Close Approach This Sunday
An asteroid the size of a 50-story skyscraper will zoom past Earth Sunday (July 17), making its closest approach to our planet in nearly 100 years. The meaty space rock, dubbed 2022 KY4, will safely miss Earth by about 3.8 million miles (6.1 million kilometers), or more than 16 times the average distance between Earth and the moon, according to NASA. This is considerably farther afield than the asteroid 2022 NF, which came within 56,000 miles (90,000 km) — or about 23% the average distance between Earth and the moon — on July 7.
Read more at: Livescience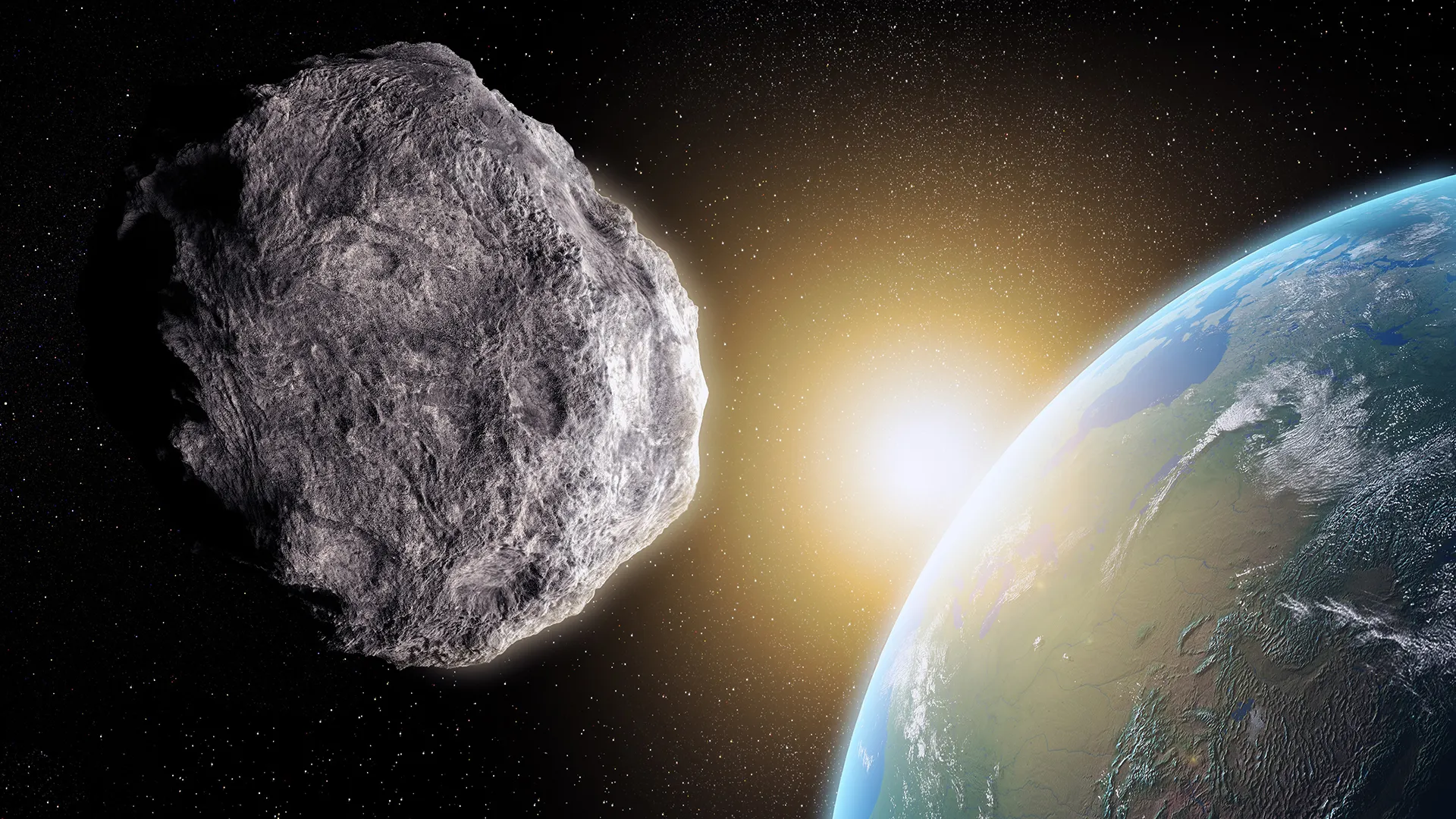 COMMERCIAL SPACE
SpaceX Wants To Attempt Starship Booster Catch During First Orbital Launch
An updated document submitted by SpaceX to the US Federal Communications Commission (FCC) has revealed details about the company's plan for the first Starship booster 'catch' attempt.
The document follows a different batch submitted by SpaceX in June 2021, when the company detailed its plans for Starship's orbital launch debut as background while requesting permission from the FCC to use Starlink dishes for in-flight telemetry. A month earlier, a different request focused on more standard telemetry antennas had already revealed that even if the mission went perfectly, Starship would not fully reach orbit on its first attempted spaceflight. It also confirmed that SpaceX had no intention of recovering the upper stage or Super Heavy booster assigned to Starship's launch debut – a sort of implicit acknowledgment that success was (then) not expected on the first try.
Read more at: Teslarati
ABL Static Fires Rocket For First Orbital Launch Attempt
ABL Space Systems successfully test-fired the rocket it plans to launch on the company's first flight in the next several weeks.
Company executives said that they performed the static-fire test of the first stage of its RS1 rocket July 9 at the Pacific Spaceport Complex – Alaska on Kodiak Island, the site where the company plans to conduct its first launch.
"The operation verified our startup sequence and stage level engine performance," Harry O'Hanley, chief executive of ABL, said in a statement to SpaceNews. "A testament to our team's intense preparation, we completed the test on the first attempt."
Read more at: Spacenews
Dawn Aerospace Granted €1.4 Million By EU For Green Propulsion Technology
Green propulsion system supplier, Dawn Aerospace, has been awarded €1.4 million from the European Commission to help develop its transformative, green in-space propulsion technology, the company said.
The grant was awarded by the European Innovation Council's Accelerator programme. The funding be invested in hydrazine-replacement technology which has the same size and performance as a hydrazine-based system. The new system, however, will avoid toxicity, supply chain and regulatory risks.
Read more at: Spacewatch global

China Space Tourism Prospects Boosted By Cooperation Agreement
A Chinese space tech company said on Wednesday it had signed a cooperation agreement with the country's largest state-owned travel corporation, the latest sign that the arrival of a domestic "space tourism" industry is near.
CAS Space signed a strategic cooperation agreement with a wholly-owned subsidiary of Hong Kong-based travel industry giant China Tourism Group, pledging to "jointly promote the application of commercial space technology and create a new space economy such as space tourism," according to a statement published on CAS Space's official WeChat account.
Read more at: Reuters
Geooptics, Planetiq And Spire To Supply NOAA With Space Weather Data
The National Oceanic and Atmospheric Administration awarded contracts to GeoOptics, PlanetIQ and Spire Global to provide space weather data as part of a pilot program to test the value of the commercial observations.
"The awards represent NOAA's next step toward working with the commercial sector to obtain and analyze space weather data to meet its critical space weather forecasting mission," according to NOAA's July 14 news release.
Read more at: Spacenews

SCIENCE AND TECHNOLOGY
ESA Launches Upgraded Vega-C Rocket On First Mission
Vega-C, the newest iteration of the European Vega rocket, has launched on its debut flight, VV21. Vega-C boasts a higher payload capacity and lower cost per kilogram of payload than the original Vega rocket.
As part of its first mission, the vehicle carried seven payloads from several European nations to a targetted 6,000 km medium Earth orbit (MEO). VV21 was set to lift off from pad ELA-1 in Kourou, French Guiana at 8:13 AM local time (11:13 UTC) on July 13 but was delayed until 13:13 UTC.
Read more at: NASA spaceflight

China's Nuclear-Powered Mission to Neptune
Some bold and cutting-edge space missions are proposed for the coming decade, as made clear by the Planetary Decadal Survey for 2023 – 2032. Examples include a Uranus Orbiter and Probe (UOP) that would study Uranus' interior, atmosphere, magnetosphere, rings, and satellites; and an Enceladus orbiter and surface lander to study the active plumes emanating fromthe southern polar region on Enceladus. Not to be outdone, China is also contemplating a nuclear-powered Neptune Explorer to explore the ice giant planet, its largest moon (Triton), and its other satellites and rings.
Read more at: Scitech daily
NASA Temporarily Grounding Mars Helicopter Ingenuity To Wait For Dust To Clear
NASA's Mars helicopter is taking a break from its groundbreaking operations on the surface of the Red Planet. NASA's Jet Propulsion Laboratory (JPL) in Southern California, which manages Ingenuity's mission, announced on Thursday (July 14) that Ingenuity, the first aircraft to make a powered flight on an extraterrestrial world will be pausing operations for the next several weeks. "The #MarsHelicopter is taking a break for the next few weeks. It's winter and dust season on Mars, which means less sunlight to recharge Ingenuity's batteries. But don't worry, the team expects the rotorcraft to fly again in August," JPL stated on Twitter (opens in new tab).
Read more at: Space.com
NASA, Northrop Grumman to Test Fire Future Artemis Booster Motor
NASA and Northrop Grumman will perform a full-scale static test of a Space Launch System (SLS) solid rocket booster motor at Northrop Grumman's Promontory, Utah, test facility July 21. Engineers will fire the booster during the demonstration, called the Flight Support Booster 2 test, to evaluate materials and processes to improve boosters for future Artemis missions. "The current SLS boosters for the first eight Artemis missions are using a robust mix of new avionics and substantial heritage hardware from the Space Shuttle Program," said Bruce Tiller, SLS Booster Program manager.
Read more at: NASA

SPACE POLICY
Office Of Space Commerce To Start Developing Architecture For Traffic Management
Chirag Parikh, executive secretary of the National Space Council, said he expects the Office of Space Commerce to start developing an architecture for space traffic management, an initiative that has been bogged down by studies and lack of funding.
"We were very happy that we were able to get Richard DalBello in that position of leadership to run the Office of Space Commerce," Parikh said July 13 at a conference on Capitol Hill hosted by the Future Space Leaders Foundation.
DalBello, a space industry veteran and former government official, was named to the top job at the Office of Space Commerce in late April. The post had been vacant since January 2021. 
Read more at: Spacenews
House Of Representatives Passes 2023 Defense Authorization Bill
The House on July 14 passed the 2023 National Defense Authorization Act  by a vote of 329-101. The bill authorizes $839 billion for military spending, or $37 billion more than the administration requested.
The House version of the NDAA will have to be reconciled with the Senate's version in a House-Senate conference later this year. The Senate has not yet scheduled a vote on its version of the NDAA.
Read more at: Spacenews
Department Of Homeland Security Publishes Space Policy
The Department of Homeland Security (DHS) has published an updated space policy that emphasizes its roles in cybersecurity and resilience.
The policy, less than three pages long, was signed by Secretary of Homeland Security Alejandro Mayorkas April 14. It was not published on the department's website, though, for more than two months.
Read more at: Spacenews
SPACE DEFENCE
US Carries Out Two Successful Hypersonic Missile Tests
The Pentagon carried out successful tests of two different hypersonic missiles systems recently, the US Air Force and Defense Advanced Research Projects Agency (DARPA) announced Wednesday. The AGM-183A Air-launched Rapid Response Weapon (ARRW) had its second consecutive successful test on Tuesday after a series of testing failures earlier in the program. An Air Force program, the ARRW is a boost-glide system that uses a rocket to accelerate a missile to hypersonic speeds before releasing a hypersonic glider which coasts toward the target at speeds in excess of Mach 5.
Read more at: CNN
Analysis: Space Force Budget Growth Could Be Short Lived
President Biden's proposed defense budget for fiscal year 2023 is "record-breaking" when it comes to national security space, says a new report from the consulting firm Avascent. Funding for military space has  increased every year since 2018 but that growth may not be sustainable, the report says.
The administration's own projections show that funding for the Space Force – $24.5 billion proposed for 2023 – will grow by a modest 4.2% in 2025 before leveling off by 2027.
Read more at: Spacenews
Russia May Be Building A Giant Laser-Based Anti-Satellite Weapon
An open-source investigation suggests that Russia is building a giant laser-based anti-satellite weapon near Zelenchukskaya in the southwest part of the country, Space.com reported. This will allow it a soft-kill option to take down adversarial satellites. In November 2021, Russia deployed an anti-satellite missile to demonstrate its ability to shoot down spy satellites at will. What was supposed to be a display of technical prowess turned out to be a potentially reckless exercise that put even the lives of astronauts on the International Space Station in danger.
Read more at: Interesting engineering
A Common Ground System For Military Satellites Is Proving To Be Harder Than Envisioned
The Space Force set a goal to replace custom-built ground stations with a common system that can be used with multiple types of satellites. But the effort is running into roadblocks due to the technical and management challenges of integrating satellites with a new ground architecture, Space Systems Command official  Claire Leon said July 14.
"The enterprise ground progress has not been as great as we have wanted it to be. So we are trying to figure out what the vision is, what every program is doing and how to bring all that together," said Leon, who is the director of the Space Systems Integration Office at the Space Systems Command.
Read more at: Spacenews
National Reconnaissance Office Seeks Proposals From Commercial Providers Of RF Space Imagery
The National Reconnaissance Office has released a request for proposals from commercial providers of space-based radio frequency (RF) imagery. 
Companies in this emerging sector of the remote sensing industry use low-orbiting satellites to track ships, vehicles or any devices that emit radio frequency signals. 
The new solicitation is part of a broad NRO program rolled out in October called Strategic Commercial Enhancements. The agency said it wants to assess how commercial RF could play in the larger signals intelligence overhead architecture.
Read more at; Spacenews
Air Force Completes Draft Environmental Review Of U.S. Space Command Candidate Locations
A draft environmental assessment released July 13 by the Department of the Air Force said the proposed relocation of U.S. Space Command to Redstone Arsenal, Alabama, would have "no significant impacts on the human or natural environment."
The Air Force also conducted environmental assessments of five other locations considered "reasonable alternatives" — Peterson Space Force Base, Colorado; Kirtland Air Force Base, New Mexico; Offutt Air Force Base, Nebraska; Port San Antonio, Texas; and Space Coast Spaceport, Florida. No environmental impacts were found at any of these other locations.  U.S. Space Command is currently based at Peterson. 
Read more at: Spacenews
VARIOUS
Bombardment History Revealed: The Moon Sustained Twice As Many Impacts As Can Be Seen on Its Surface
Scientists have found that the porosity of the moon's crust reveals its bombardment history. Furthermore, the moon has sustained twice as many impacts as can be seen on its surface.

The early solar system resembled a game of space rock dodgeball, some 4.4 billion years ago, when giant asteroids and comets, and, subsequently, smaller rocks and galactic debris pummeled the moon and other infant terrestrial bodies. This period ended approximately 3.8 billion years ago. This tumultuous time left behind a heavily cratered face on the moon, and a cracked and porous crust.
Read more at: scitechdaily
China Prepares For July 24 Launch Of Second Space Station Module
China is gearing up to send a second module to its under-construction space station with a launch from the coastal Wenchang spaceport later this month.
A Long March 5B heavy-lift rocket will launch the roughly 22-ton Wentian experiment module around 02:20 a.m. ET (0620 UTC) July 24, according to recently announced area clearance notices consistent with such a launch.
The 53.7-meter-long, 837.5 metric ton rocket will be rolled out to the pad at Wenchang in the coming days.
Read more at: Spacenews
NASA And Roscosmos Nearing Completion Of Seat Barter Agreement
NASA and Roscosmos are in the final stages of completing a long-awaited agreement to allow Russian cosmonauts to fly on commercial crew vehicles and American astronauts on Soyuz spacecraft.
At a July 13 briefing about the upcoming launch of a SpaceX cargo Dragon spacecraft to the International Space Station, Dana Weigel, NASA ISS deputy program manager, said the agencies were "pretty close" to finalizing an agreement that would allow seat swaps starting with Crew Dragon and Soyuz missions launching in September.
Read more at: Spacenews
China Launches New Communications Satellite To Support Tiangong Space Station
China has sent a new data relay satellite on its way to geostationary orbit to support the nation's crewed space station project. The Tianlian 2 (03) spacecraft launched on a Long March 3B rocket from the Xichang Satellite Launch Center in southwest China on Tuesday (July 12) at 12:30 p.m. EDT (1630 GMT; 12:30 a.m. local time on July 13), according (opens in new tab) to the China Aerospace Science and Technology Corporation (CASC).
Read more at: Space.com