TOP NEWS
Engineers Troubleshooting Liquid Hydrogen Leak
Engineers detected a liquid hydrogen leak in a quick disconnect cavity and have stopped flowing the propellant to the core stage while they troubleshoot. Launch controllers are attempting to warm up the quick disconnect to attempt to reseat it to get a tight seal. Liquid oxygen flow is continuing.
Read more at: NASA blogs
Chinese Megawatt-Level Space Nuclear Reactor Passes Review
A Chinese nuclear reactor for providing power and propulsion in outer space has passed a comprehensive performance evaluation, according to reports.
The reactor was designed by the Chinese Academy of Sciences and can generate one megawatt of electricity for spacecraft power supply and propulsion.
The project passed a comprehensive performance evaluation by China's Ministry of Science and Technology Aug. 25, according to Science and Technology Daily and other Chinese media. 
Read more at: Spacenews
South Korea Seeks $459 Million For Lunar Lander Project
South Korea seeks a $459 million budget to build a 1.8-ton robotic lunar lander, which it wants to send to the moon in 2031 for a one-year mission on the nation's next-generation carrier rocket under development.
The project would be South Korea's second lunar exploration mission after its first robotic lunar orbiter, called Danuri, which is on the way to the moon after launching Aug. 4 on a SpaceX Falcon 9 rocket from Cape Canaveral Space Force Station, Florida. 
Read more at: Spacenews
China Will Ultimately Overtake the U.S. in Outer Space, a New Study Warns
The U.S. might be celebrating the impending launch of the Space Launch System (SLS) moon rocket and the serial successes of the James Webb Space Telescope, but according to at least some experts, there's a potential skunk at the cosmic picnic: China. As Defense One reports, a new analysis conducted by experts from the Space Force, Air Force, Defense Innovation Unit, and more have concluded that, when it comes to playing the long game in space, Beijing may have the U.S. beat.
Read more at: TIME
NASA And China Are Eyeing The Same Landing Sites Near The Lunar South Pole
China and the United States have identified overlapping potential landing sites at the south pole of the moon as both countries ramp up their lunar exploration ambitions.
The partially intersecting plans for lunar landings highlight the new interest in particular lunar resources and pose questions as to how competing countries implement and coordinate their respective moon exploration plans.
NASA earlier this month announced the selection of 13 potential locations for the Artemis 3 crewed mission which is currently scheduled to launch in late 2025.
Read more at: Spacenews
SPACE HAZARDS & STM
After NASA's Asteroid Impact, ESA's Hera Comes Next
This month NASA's DART spacecraft will collide with the smaller of the two Didymos asteroids in deep space, attempting to shift its orbit in what will be humankind's first test of the 'kinetic impactor' planetary defence technique. Meanwhile, down on the ground, ESA's follow-on mission to Didymos has reached its own crucial milestone.
Read more at: ESA
Intelsat's Galaxy 15 Mutes Payload As It Drifts Into Other Satellite Paths
Intelsat said the Galaxy 15 broadcast satellite that stopped responding to commands earlier this month shut down its payload Aug. 31, reducing the risk of interfering with signals from other spacecraft.
However, Galaxy 15 continues to drift out of its geostationary orbit slot at 133 degrees West, and "will soon begin transiting through orbital locations licensed for other satellites," an Intelsat spokesperson said.
"Intelsat is working closely with impacted operators to minimize the impact of these transients," the spokesperson said via email.
Read more at: Spacenews
Watch A Gargantuan Fireball Tumble Over New York In The Dead Of Night
On Sunday (Aug. 28) a fireball streaked across the sky over the northeastern United States, amazing hundreds of stargazers as the hurtling ball of flame briefly lit up the night.
At least 120 witnesses reported the fireball to the American Meteor Society (AMS), a nonprofit organization that collects reports of meteor sightings around the world. One witness, Eric Lofrgen of Palmyra, New York, fortuitously managed to record the fireball's 5-second approach with his vehicle dashcam. You can watch the brief blaze, courtesy of Lofgren and the AMS, in the video clip above.
Read more at: livescience
How Weather In Outer Space Could Cost Midwest Farmers $1B
Kansas farmers battered by drought and heat now have more weather to worry about — in outer space.
An expected surge in solar flares over the next several years will likely send massive bursts of radiation hurtling toward our atmosphere. And that would threaten satellite signals.
That matters to farmers because much of the technology that has made modern farms increasingly efficient relies on those satellites, particularly global positioning systems, or GPS.
Read more at: salinapost
We're Not Prepared For Our Runaway Space Debris Problem
Today's contested and crowded space environment, especially in low-Earth orbit (LEO), puts all the space exploration and development momentum we've achieved in the last few years at risk. These scary doomsday realities may come to pass sooner than we want to contemplate if we don't address the runaway space debris problem.
Just a few weeks ago a spent Chinese rocket stage fell on a town in the Guizhou Province. Soon after this incident, charred pieces of a SpaceX Dragon spacecraft crashed on a sheep farm in the Australian Outback.
Read more at: MSN
COMMERCIAL SPACE
Startups Scout And Privateer To Collaborate On Space-Tracking Technologies
Space-tracking startup Scout Space announced Sept. 1 it is partnering with Privateer Space, a new venture also focused on space situational awareness services for satellite operators.
Scout is based in Alexandria, Virginia; Privateer is located in Maui, Hawaii.
"The collaboration is focused on integrating Scout's systems architecture and data collection capabilities with Privateer's data solutions," the companies said in a statement.
Read more at: Spacenews
NASA Completes Agreement With Axiom Space For Second Private Astronaut Mission
NASA has completed an agreement for a second private astronaut mission to the International Space Station with Axiom Space, the only company that bid on the opportunity.
NASA announced Aug. 31 that it signed a "mission order" with Axiom Space for the mission, scheduled for the second quarter of 2023. The Ax-2 mission will fly four private astronauts to the station on a SpaceX Crew Dragon spacecraft for a 10-day stay.
Read more at: Spacenews
NASA Will Pay Boeing More Than Twice As Much As SpaceX For Crew Seats
NASA confirmed Wednesday that it has awarded five additional crew transportation missions to SpaceX, and its Crew Dragon vehicle, to ferry astronauts to the International Space Station. This brings to 14 the total number of crewed missions that SpaceX is contracted to fly for NASA through 2030.
As previously reported by Ars, these are likely the final flights NASA needs to keep the space station fully occupied into the year 2030. While there are no international agreements yet signed, NASA has signaled that it would like to continue flying the orbiting laboratory until 2030, by which time one or more US commercial space stations should be operational in low Earth orbit.
Read more at: Arstechnica
Starlink Suffered A Global Outage Overnight
Starlink users around the world complained on Tuesday that Elon Musk's internet from space service was down. My own Starlink RV service in the Netherlands went down for about 30 minutes. It's now reporting "Degraded Service" which the SpaceX company is investigating, according to the Starlink app.
My outage began at 3AM ET which coincides with initial reports found on Twitter and Reddit. Starlink users from the US, New Zealand, Mexico, the UK, and beyond all reported outages. Access returned to most as of 7AM ET, although many are still reporting degraded throughput. My own speeds have dropped from around 200Mbps / 30Mbps to 32Mbps / 17Mbps (down / up) at publication time.
Read more at: Verge
Explained: India's First Commercial Space Situational Observatory To Be Set Up In Uttarakhand
Digantara, a start-up in the space industry, will build India's first commercial Space Situational Awareness (SSA) observatory in the Garhwal region of Uttarakhand to monitor objects as small as 10 cm in size orbiting the planet.  The observatory will be the first of its kind in the area and will be designed to augment the start-up's SSA capabilities. It will be placed strategically to process managing global space traffic.
Read more at: Indiatimes
Orbit Fab Announces In-Space Hydrazine Refueling Service
Orbit Fab, a startup developing infrastructure for in-space refueling of spacecraft, will start offering hydrazine for satellites in geostationary orbit as soon as 2025 at a price of $20 million.
The company announced Aug. 30 its plans to start offering refueling services for GEO spacecraft using a depot and "fuel shuttle" spacecraft. That depot will also be able to support spacecraft such as servicing vehicles that can travel to the depot for "self-service" refueling.
Read more at: Spacenews
A Briefcase-Sized Box Is Already Making Oxygen on Mars
The Martian atmosphere, in its current state, is not Earthling-friendly at all. It's extremely thin, over 100 times less dense than Earth's, and is made up mostly of carbon dioxide. Any humans attempting to breathe it would soon find themselves not breathing at all.
But on that dusty, dry, alien world, a small instrument, a little bigger than a briefcase, has been reliably pumping out breathable oxygen from the Martian atmosphere.
Read more at: Sciencealert
SCIENCE AND TECHNOLOGY
Years After Shuttle, NASA Rediscovers The Perils Of Liquid Hydrogen
America's space agency on Saturday sought to launch a rocket largely cobbled together from the space shuttle, which itself was designed and built more than four decades ago.
As the space shuttle often was delayed due to technical problems, it therefore comes as scant surprise that the debut launch of NASA's Space Launch System rocket was scrubbed a few hours before its launch window opened. The showstopper was an 8-inch diameter line carrying liquid hydrogen into the rocket. It sprang a persistent leak at the inlet, known as a quick-disconnect, leading onboard the vehicle.
Read more at: Arstechnica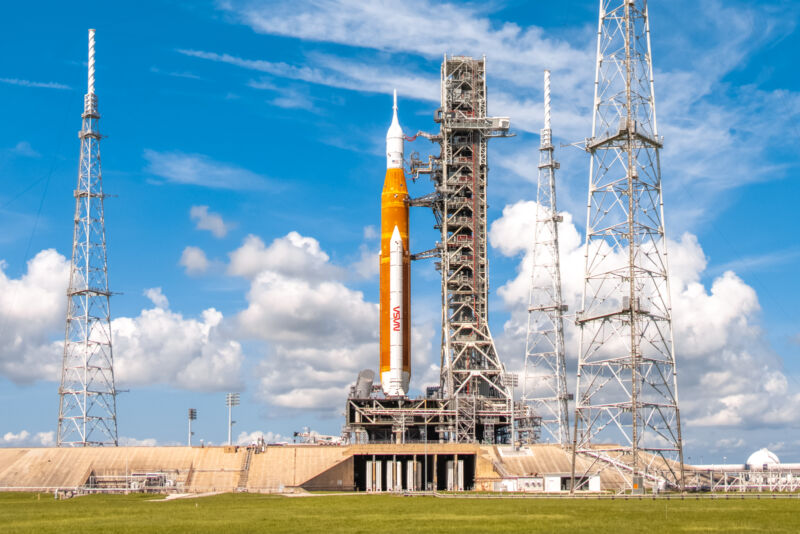 Italian Microsatellite Promises Orbital Photo Bonanza After Artemis 1 Launch
Italian engineers are expecting a series of spectacular photos from a tiny satellite that will be released to fly in sync with the interim cryogenic propulsion stage that propels the Orion capsule and European service module to the moon from Earth orbit.
Dubbed ArgoMoon, the CubeSat is one of 10 supplementary payloads that will be launched from Kennedy Space Center in Florida by NASA's SLS rocket on its first lunar test flight as early as this Monday.
Read more at: Spaceflight Now
JAXA Aims To Launch New Flagship H3 Rocket In FY 2022 After Delays
Japan's space agency said Thursday it aims to launch a new flagship H3 rocket within fiscal 2022, after its first flight was postponed twice due to the discovery of defects.
The problems, such as with the rocket's engine, have been solved through steps including a change in its design, the Japan Aerospace Exploration Agency said, allowing for the launch of the first H3 rocket, which was originally scheduled to take off in fiscal 2020.
Read more at: mainichi
Europe's New Robotic Arm Completes Its First Task Outside the ISS
The European Space Agency's giant mechanical arm just pulled off its first maneuver, quietly moving a suitcase-sized payload from one side of an orbiting science module to another.
It's been a rough ride for the European Robotic Arm. Its journey towards installation has been marred by political tensions and failed spacewalks, but despite these external hardships, the 37-foot-long (11.3-foot-long) arm has remained patient and unbothered. Its time has finally come.
Read more at: Gizmodo
Water On The Moon Is Present Even Outside Of Dark Craters, Study Confirms
New observations by the flying telescope SOFIA confirmed there is water on the illuminated surface of the moon. 
Observations made in 2020 first suggested that water might be present on Earth's celestial companion outside of the permanently shadowed polar craters. The new observations confirm these suggestions and hint that there might be even more water than previously thought. 
Read more at: Space.com
A Faulty Sensor May Have Scrubbed The Launch Of NASA's Massive SLS Rocket
After scrubbing a launch attempt of the Space Launch System rocket on Monday, NASA officials said they're working toward a second attempt to fly the Artemis I mission on Saturday, September 3.
NASA flight controllers halted the first launch attempt after they were unable to verify that one of the SLS rocket's four main engines—engine no. 3—had been properly cooled to a temperature of -420° Fahrenheit prior to ignition. The engines must be chilled to very cold temperatures to handle the injection of very cold liquid hydrogen and oxygen propellants.
Read more at: Arstechnica
NASA Engineers Have Figured Out Why Voyager 1 Was Sending Garbled Data
Earlier this year, the Voyager 1 spacecraft—over 14 billion miles from Earth—started sending NASA some wacky data. Now, engineers with the space agency have identified and solved the issue, and no, it wasn't aliens.
The strange data was coming from Voyager 1's attitude articulation and control system, which is responsible for maintaining the spacecraft's orientation as it hurtles through interstellar space at about 38,000 miles per hour.
Read more at: Gizmodo
SPACE POLICY
UK Releases Military 'Space Power' Doctrine
The United Kingdom on Sept. 1 released "UK Space Power," the military's keystone doctrine publication focused on the space domain. 
The 91-page public document lays out in broad terms the role of the UK military in protecting space from foreign threats and provides "a basis for understanding the utility of the space domain in the military context," the paper says.
A central message is that space is a global domain; and military, civil and commercial space activities are intertwined.
Read more at: Spacenews
Artemis Accords: Why The International Moon Exploration Framework Matters
Next week's moon launch is just the beginning. As the world counts down to the planned Aug. 29 liftoff of the Artemis 1 mission, which will use a Space Launch System (SLS) megarocket to send an uncrewed Orion spacecraft around the moon, NASA and its international partners are already planning for the future. More than 20 nations have signed on to the NASA-led Artemis Accords, a set of agreements that lay out a framework for responsible exploration of the moon.
Read more at: Space.com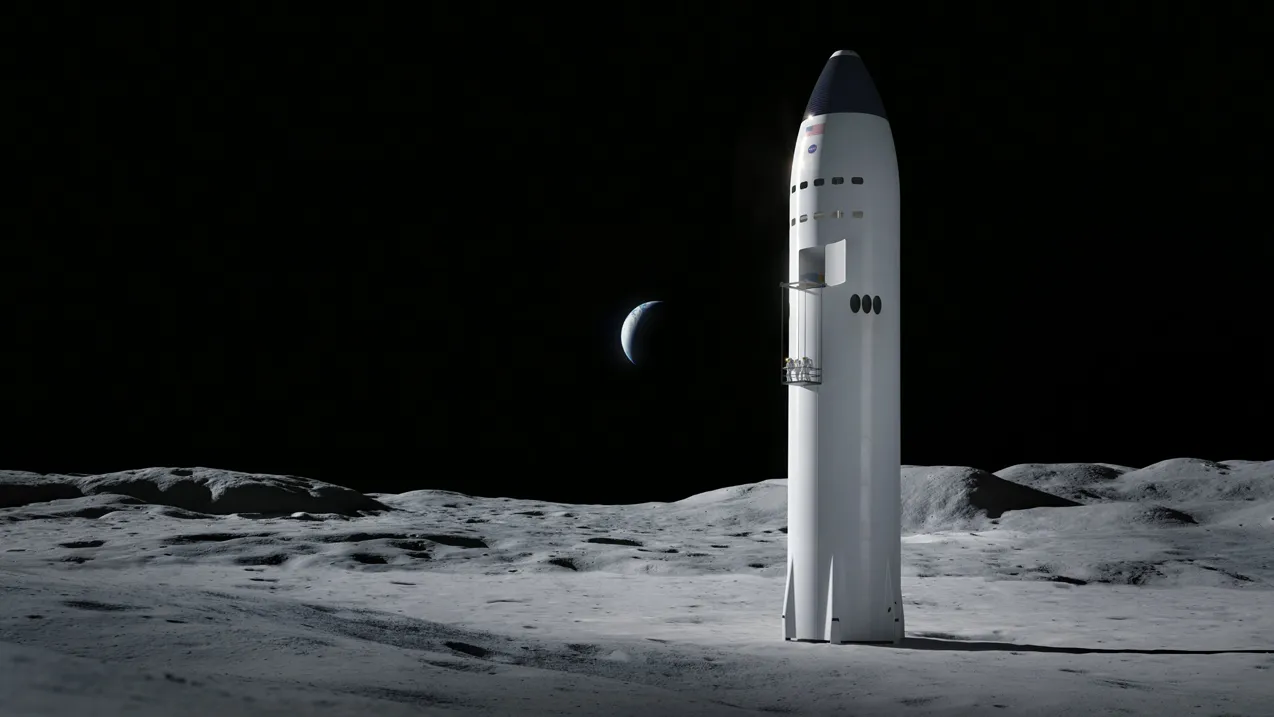 Negotiations Are Underway To Avoid Conflict And Damage To Spacecraft Between International Moon Missions
It's been 50 years since humans last visited the moon, and even robotic missions have been few and far between. But the Earth's only natural satellite is about to get crowded.
At least six countries and a flurry of private companies have publicly announced more than 250 missions to the moon to occur within the next decade. Many of these missions include plans for permanent lunar bases and are motivated in large part by ambitions to assess and begin utilizing the moon's natural resources. In the short term, resources would be used to support lunar missions, but in the long term, the moon and its resources will be a critical gateway for missions to the broader riches of the solar system.
Read more at: phys.org
55-Years-Ago, The World Wrote The Prime Directives For Outer Space
Can Russia claim Mars as a sovereign territory? Can Jeff Bezos own the Moon? Can you use a piece of rock to build something on the Moon or Mars? Who is responsible for making good if a SpaceX Starlink satellite crashes into China's space station? The answers to those questions vary in their complexity (no; no; yes, but you can't own it; the United States government), but they do exist, and they flow from the same source: The Treaty on Principles Governing the Activities of States in the Exploration and Use of Outer Space, including the Moon and Other Celestial Bodies, better known as the Outer Space Treaty, signed 55-years-ago in 1967.
Read more at: Inverse
Report: How Norms of Behavior Could Save Space Companies From Becoming Targets in War
The rapid proliferation of commercial satellites is revealing increased potential for counter-satellite military operations and collateral damage. SpaceX reported that its Starlink satellite internet service was jammed in Ukraine after the start of the war, and Viasat reported hackers attacking its satellite internet service there around the same time. In the wake of Russia's debris-generating test of a ground-launched anti-satellite weapon in November 2021, operators with satellites in low Earth orbit saw risks increase as more than 1,500 new pieces of debris were scattered in that region.
Read more at: airforcemag
JAXA, Mitsui Sumitomo To Sell Insurance For Civilian Space Travelers
The Japan Aerospace Exploration Agency and Mitsui Sumitomo Insurance Co. will jointly develop insurance products for space travelers as they bet more civilians will venture beyond the Earth in the future.
The new products will likely cover travelers against damage to possessions just like existing travel insurance as well as bodily damage before and after the adventure, the two organizations said last month.
Read more at: nordot
SPACE DEFENCE
The U.S. Air Force Will Test A Prototype Of The Futuristic Jetoptera Flying Vehicle, Which Could Replace Military Helicopters
The U.S. Air Force has found a replacement for helicopters. It could become a flying vehicle of the Jetoptera company.
The U.S. Air Force is already ready to begin testing a prototype aeromobile. The aircraft is equipped with a liquid propulsion system. Jetoptera has patented the technology and called it bladeless propellers on steroids.
Read more at: gagadget
To Protect And Maybe Defend: NRO, SPACECOM Ponder Commercial Satellite Defense Options
As commercial satellite systems are increasingly taking on national security missions for government and military customers, they're also likely creeping up the target list for adversary nations. In anticipation, US Space Command and the National Reconnaissance Office are mulling their responsibilities to safeguard their industry partners in orbit, according to government and industry officials.
Read more at: breaking defense

New Head Of AFRL Space Vehicles Looking For Talent To Help Push Technology Forward
The Air Force Research Laboratory's Space Vehicles Directorate over the next three years hopes to launch big-ticket military experiments, including a GPS-like navigation satellite, a solar power spacecraft and a deep-space mission to monitor regions around the moon. 
With these and other space projects in the pipeline, AFRL is looking to shore up its technical workforce and to partner with private companies, Col. Jeremy Raley, the new head of the space vehicles directorate at Kirtland Air Force Base, New Mexico, told SpaceNews.
Read more at: spacenews
Space Force Building Ground Station In Alaska Ahead Of Launch Of Arctic Satcom Mission
The U.S. Space Force has started building a gateway site at Clear Space Force Station, Alaska, where it will operate two new polar communications payloads scheduled to launch in 2023 on a Space Norway mission.
The Space Systems Command's satellite communications office broke ground earlier this week to prepare the site to serve as a gateway for the Enhanced Polar Systems-Recapitalization (EPS-R) payloads, the command said in a news release. 
Read more at: Spacenews
VARIOUS
Using "C-Shaped Wheels," This Rover Can Climb Over More Challenging Lunar Terrain
Student teams are an underappreciated resource in much of the scientific community. Joining a team working toward a goal while at university, whether for racing solar-powered cars or digging fish ponds in Africa, is an excellent way to sharpen technical and project skills while improving communication and teamwork. The space industry is starting to catch on to these strengths, with student teams developing exciting projects all over the world. A recent entry comes from students at the Delft University of Technology in the Netherlands – a six-legged robot called Lunar Zebro with a unique take on wheels.
Read more at: Universe today
NASA's Perseverance Found Green Sand on Mars — Here's What That Means
NASA's Perseverance rover has examined nearly four billion years old mineral rocks in the Jezero crater of Mars and scientists were astounded by the unexpected results. A few years back, Mars orbiters found a rock formation comprising Olivine, a mineral that's plentiful over a large area on the planet. Olivine-rich rock formation extends from the inner rim of Jezero Crater into the surrounding area.
Read more at: MSN
Cosmonauts Delay Disposal Of ISS Junk Ahead Of NASA Rocket Launch
Russian cosmonauts Oleg Artemyev and Denis Matveyev postponed the disposal of space junk during their latest spacewalk in order not to interfere with the upcoming NASA mission, a Russian space official has told reporters.
During their spacewalk on Friday, Russian cosmonauts dismantled launch fixation rings of the ERA robotic arm, attached to the Russian segment of the ISS. They were expected to dispose of those elements by jettisoning them into space, but the operation has been removed from the spacewalk's schedule.
Read more at: TASS
The Artemis 1 Mission is an American Mega-project
The 100 meter-tall rocket on the launch pad for Artemis 1 is among the largest ever built, but it's only the tip of the iceberg—the eye-catching evidence of much broader activity below the surface. After missing the first launch window due to a problem with an engine temperature sensor, NASA is aiming to try again at 2:17pm Eastern time on Sept. 3. You can watch along with NASA's live video feed.
Read more at: QZ
To Save the Deep Ocean, We Should Mine the Moon
It's a Faustian bargain for the Anthropocene: The greatest source of rare-earth metals are to be found at the bottom of the sea—and so are Earth's most fragile ecosystems, an undisturbed and largely unexplored world of marvels. The metals are required for the batteries that could power the clean energy revolution so desperately needed to avert the worst consequences of fossil fuel pollution-induced climate change, not to mention meet consumer demand for electronics. Yet mining them will have devastating consequences.
Read more at: nautil.us
Inflatable Moon Base
A vision of a future Moon settlement assembled from semi-buried inflatable habitats. Sited beside the lunar poles in regions of near-perpetual solar illumination, mirrors positioned above each habitat would reflect sunlight into greenhouses within the doughnut-shaped habitats. Inflatable structures specialist Pneumocell in Austria performed a system study of an inflatable lunar habitat, based on prefabricated ultralight structures.
Read more at: ESA
These NASA Photos Of Lightning Strikes At The Artemis 1 Moon Rocket Launch Pad Are Amazing
A lightning-filled storm surge created some crackling footage at the launch pad hosting NASA's next moon mission. Dramatic photos show the lightning towers surrounding the Artemis 1 stack — a Space Launch System (SLS) megarocket topped by an Orion crew capsule — doing their job in carrying the big electrical load safely away from the rocket. The dramatic thunderstorm Saturday (Aug. 27) appeared to threaten the highly anticipated launch of Artemis 1 Monday (Aug. 29), but all is well after NASA evaluated the electrical load in the area of the rocket.
Read more at: Space.com
Incredible Remastered Apollo Moon Photos Reveal Details Like We've Never Seen
In a frozen vault, under lock and key at the Johnson Space Center in Houston, Texas, sit 35,000 original photos from NASA's historic Apollo Moon missions. For the first time in 50 years, these photos have been restored, pixel by pixel, to reveal these iconic images as we've never seen them before.
Read more at: IFLscience