TOP NEWS
NASA Loses Two TROPICS Satellites in Astra Rocket Failure
NASA's Time-Resolved Observations of Precipitation structure and storm Intensity with a Constellation of Smallsats (TROPICS) mission is a constellation of state-of-the-science observing platforms that will measure temperature, humidity, and precipitation at high resolution and with unprecedented frequency.
Two TROPICS CubeSats lifted off atop an Astra Rocket 3 from Space Launch Complex 46 at Cape Canaveral Space Force Station in Florida yesterday, June 12, 2022. Launch occurred at approximately 1:43 p.m. EDT. Things seemed to be going well at first, but after a nominal first stage flight, the upper stage of the rocket shut down early and failed to deliver the TROPICS CubeSats to orbit.
Read more at: Scitech daily

Satellite Images Suggest Iran Preparing For Rocket Launch
Iran appeared to be readying for a space launch Tuesday as satellite images showed a rocket on a rural desert launch pad, just as tensions remain high over Tehran's nuclear program.
The images from Maxar Technologies showed a launch pad at Imam Khomeini Spaceport in Iran's rural Semnan province, the site of frequent recent failed attempts to put a satellite into orbit.
One set of images showed a rocket on a transporter, preparing to be lifted and put on a launch tower. A later image Tuesday afternoon showed the rocket apparently on the tower.
Read more at: ABCnews
FAA Will Allow Spacex To Launch Starship From Texas, But With A Catch
Read more at: Washington post
NASA Announces Astronauts for Boeing Starliner Flight Test
NASA announced the astronauts who will be the first to launch aboard Boeing's Starliner capsule.
Barry "Butch" Wilmore and Suni Williams will be the astronaut test pilots for the Crew Flight Test mission that will take off from Cape Canaveral Space Force Station. NASA astronaut Mike Fincke will be training as a backup test pilot.
An exact date for this launch has not yet been set.
Read more at: Clickorlando
South Korean Rocket's Second Launch Rescheduled For June 21
The second launch of South Korea's first domestically built rocket is set for June 21, a delay of a week due to strong winds and a technical glitch.
"We convened a meeting of the launch management committee and decided to pursue the second launch on June 21," Kwon Hyun-joon, a senior science ministry official, said June 17 in a live-streamed media briefing.
Kwon said the kerosene and liquid oxygen-fueled three-stage rocket KSLV-2 was lying horizontally in a hangar at the Naro Space Center, after a malfunctioning sensor in the first-stage booster was replaced with a new one.
Read more at: Spacenews
Explosion At Chinese Space Launch Center Revealed By Satellite Imagery
An explosion severely damaged rocket facilities at China's Jiuquan Satellite Launch Center in October 2021, commercial satellite imagery shows. 
Jiuquan spaceport is situated in the Gobi Desert and hosts major orbital launches including all of the country's Shenzhou human spaceflight missions. Established in 1958 it is the first of China's four national spaceports to be constructed.
Evidence of the explosion was discovered by space enthusiast Harry Stranger using imagery from Airbus and CNES and posted on Twitter June 10.
Read more at: Spacenews
SPACE HAZARDS and STM
Sun Wakes Up and Chooses Violence: Massive Solar Flare Disrupts Earth's Radio Signals; More Impact Likely on June 15
The Sun is presently approaching the end of its 11-year activity cycle and has been pretty active lately, shooting out numerous coronal mass ejections and erupting in flares since the beginning of 2022. And while things had been relatively quiet in the space weather department for the last few weeks, the Sun is back with its tantrums.
During the early hours of Monday, June 13, two solar spacecrafts captured a magnificent three-hour-long solar flare on tape. NASA's Solar Dynamics Observatory (SDO), which has been observing the Sun from Earth's orbit since 2010, even witnessed the dramatic event in multiple wavelengths.
Read more at: Weather.com
Ball Aerospace Completes Critical Design Review of NOAA's Space Weather Monitoring Satellite
Ball Aerospace successfully completed critical design review (CDR) for the National Oceanic and Atmospheric Administration's (NOAA's) Space Weather Follow On-Lagrange 1 (SWFO-L1) spacecraft. Ball will now proceed with production, integration and test of the spacecraft.
Expected to launch in 2025, SWFO-L1 will collect solar wind data and coronal imagery to meet NOAA's operational requirements to monitor and forecast impacts from solar storm activity.
Read more at: Yahoo finance
Solar Flare Eruption Lasted for Three Hours; Geomagnetic Storm and Radio Blackout Expected to Hit Earth This Week
A solar flare eruption from the Sun, which lasted for three hours, on Monday, June 13, released a vast amount of charged particles in the form of a solar radiation.
As a result, a geomagnetic storm and a radio blackout are likely to strike Earth again, causing disruption to radio frequencies and satellite signals.
The solar event was initially observed by NASA's Solar Dynamics Observatory (SDO).
Read more at: Nature world news
Life Science, Debris Avoidance Maneuver Takes Place on Station
The Expedition 67 crew studied advanced physics, continued its human research, and worked on space gardening inside the International Space Station on Thursday. The orbital residents are also readying the Cygnus space freighter for its departure next week. NASA Flight Engineer Jessica Watkins split her day between physics research hardware and sample processing. She stowed components from the Transparent Alloys industrial manufacturing experiment and returned the Microgravity Science Glovebox to its standard configuration.
Read more at: NASA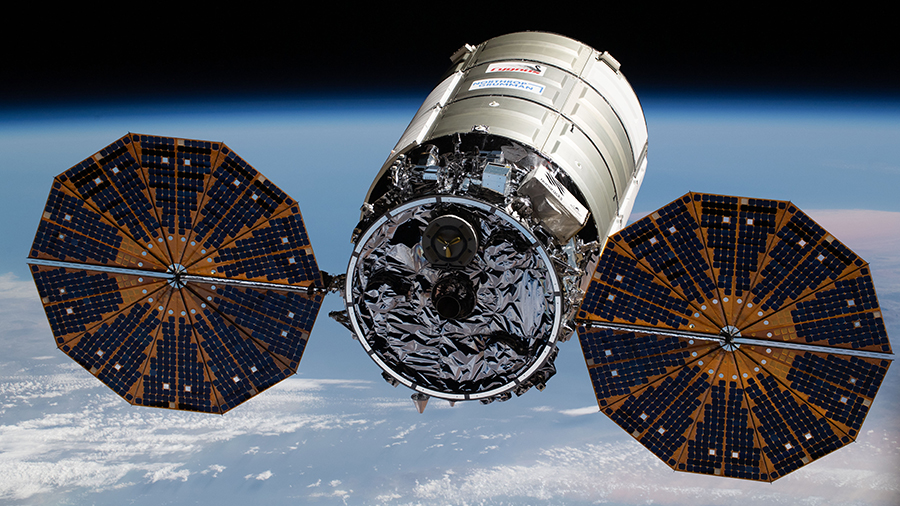 COMMERCIAL SPACE
SpaceX And Oneweb Bury The Satellite Constellation Hatchet
A letter has been filed with America's communications watchdog confirming that SpaceX and OneWeb, which are building mega-constellations of broadband satellites, are content to play nicely.
The letter sweeps all the unpleasantness between the two neatly under the rug "after extensive good-faith coordination discussions." Despite what could charitably be described as snarky remarks about each other to the FCC over the years, the duo have agreed that their first-generation broadband satellite services can, after all, co-exist.
Read more at: Register
SpaceX, Kuiper Challenge Viasat/Inmarsat Deal
Viasat of California is in the process of buying London-based Inmarsat for some $7.3 billion (€6.9bn). SpaceX is formally complaining to the FCC and says that Viasat has violated FCC rules and should not be given permission to control another company's assets. Jeff Bezos's Kuiper Systems is also complaining to the FCC over the Viasat/Inmarsat deal.
SpaceX has also raised $1.685 billion in fresh capital. It actually offered $1.724 billion, and thus leaves $39.99 million still to be raised/allocated.
Read more at: advanced-television
Momentus Troubleshooting Problems With Newly Launched Space Tug
Momentus' newly launched space tug has been experiencing some issues in orbit.
The Vigoride spacecraft, built by California-based company Momentus, launched atop a SpaceX Falcon 9 rocket on May 25, riding to Earth orbit along with dozens of other payloads on a mission called Transporter 5. 
It's the first spaceflight for Vigoride and serves primarily as a demonstration mission, though the tug is carrying nine small satellites to deploy for three different customers, according to SpaceNews. (op
Read more at: Space.com
UK Startup To Test Tiny Engine For (Relatively) High-Speed Space Maneuvers
"It's small, but mighty" could be the catch-phrase for British startup Magdrive's tiny spacecraft propulsion engine, which the company claims can efficiently rev up from the stately motion provided by electric thrusters to the bursts of speed provided by traditional chemical thrusters.
"What we're building is the first system of its type. It gives the very high efficiency of electric systems, but it gives a much higher amount of thrust — in some cases over 100 times the thrust of current electric systems," Mark Stokes, CEO of the Oxford-based startup, told Breaking Defense last week.
Read more at: Breaking defense
Sidus Space Working with NASA team for Extravehicular Activity Services Contract
Sidus Space, Inc. (NASDAQ:SIDU), a Space-as-a-Service company focused on mission critical hardware manufacturing; multi-disciplinary engineering services; satellite design, production, launch planning, mission operations; and in-orbit support is proud to announce that it is part of the Collins Aerospace team which was awarded NASA's Exploration Extravehicular Activity (xEVAS) services contract.
The Exploration Extravehicular Activity Services, or xEVAS Program is expected to include the design, development, production, hardware processing, and sustainment of an integrated Extravehicular Activity (EVA) capability that includes a new Spacesuit and ancillary hardware, such as Vehicle Interface Equipment and EVA tools.
Read more at: Spacedaily
SCIENCE AND TECHNOLOGY
Europe's Major New Rocket, The Ariane 6, Is Delayed Again
Europe's much-anticipated next-generation rocket, which has a roughly comparable lift capacity to SpaceX's Falcon 9 booster, was originally due to launch before the end of 2020.
The Ariane 6 rocket has subsequently been delayed a few times, but before this week the European Space Agency had been holding to a debut launch date before the end of this year. However, during a BBC interview on Monday, European Space Agency Director General Josef Aschbacher said the rocket would not fly until sometime in 2023.
On Thursday, during a background call with reporters, a senior European Space Agency official provided more information about the reasons for the additional delay.
Read more at: Arstechnica
Rogue Space Systems To Use Spinning Magnets For Orbital Debris Removal
Rogue Space Systems is applying new research on using magnetic eddy currents to manipulate non magnetic metallic objects. The private spaceflight company produces orbital robots known as Orbots, within which it will be integrating the new technology dubbed as the Omnimagnet. The technology will be used to move satellites in and out of different orbits, as well as inspect and potentially service satellites. Development of the technology is backed by the US Space Force.
Read more at: News9live
Mars Helicopter Ingenuity Has A Dead Sensor But Its Team Aims To Keep Flying
Ingenuity, the small helicopter that accompanied NASA's Perseverance rover to Mars, was designed to make just a handful of flight tests after the duo landed in the Red Planet's Jezero Crater in February 2021. 
Since then, Ingenuity has far exceeded design expectations, with 28 flights under its belt. However, conditions in Jezero Crater have changed since the craft's arrival. 
Ingenuity took its first flight in April 2021, during springtime in the Jezero area. Now, winter temperatures, which can drop to around minus 112 degrees Fahrenheit (minus 80 degrees Celsius) at night, are impelling changes in Ingenuity's activities and software to keep the vehicle functional through the colder season. 
Read more at: Space.com
Europa Clipper's Main Body Complete, Teams Continue Work Toward 2024 Launch
In early June, the main body of NASA's upcoming Europa Clipper spacecraft completed construction and was shipped to NASA's Jet Propulsion Laboratory (JPL) in Pasadena, California soon after. The arrival of Europa Clipper's main body marks a major milestone in the construction of the spacecraft and shows that the spacecraft and its teams are on track for a launch in 2024.
"It's an exciting time for the whole project team and a huge milestone. This delivery brings us one step closer to launch and the Europa Clipper science investigation," said Europa Clipper project manager Jordan Evans of JPL.
Read more at: NASA spaceflight
NASA Publishes The Results Of Its Intense Killer Asteroid Dress Rehearsal
In and around our planet, there are thousands of comets and asteroids known as near-Earth objects (NEOs). Multiple space agencies and government affiliates are responsible for tracking them, especially those known as potentially hazardous asteroids (PHA). These objects are so-designated because they will cross Earth's orbit and may even collide with it someday. Considering how impacts in the past have caused mass extinctions (like the Chicxulub impact event that killed the dinosaurs), future impacts are something we would like to avoid!
Read more at: Inverse
After Three Months in Safe-Mode, NASA's Maven Spacecraft Has Been Recovered
Since 2014, NASA's Mars Atmosphere and Volatile EvolutioN (MAVEN) mission has been orbiting Mars and gathering data on its upper atmosphere, ionosphere, and interactions with the Sun and solar wind. In so doing, the mission has shown how billions of years ago, the Martian atmosphere was slowly stripped away by solar wind. This caused Mars to undergo a major shift in its climate, transforming from a warmer planet that had flowing water on its surface to the extremely frigid and desiccated place it is today.
Read more at: Universe today
Sidus Space's Development of LizzieSat Progresses as Phase 1 Safety Review is Conducted with NASA Earlier This Month
Sidus Space, Inc. (NASDAQ:SIDU), a Space-as-a-Service company focused on mission critical hardware manufacturing; multi-disciplinary engineering services; satellite design, production, launch planning, mission operations; and in-orbit support is proud to announce that it conducted the LizzieSat Phase 1 Safety Review with NASA on June 2, 2022.
The Phase 1 Safety Review is an important milestone in the overall development process as it is designed to identify the hazards related to the satellite being packaged as cargo as part of the ISS Commercial Cargo Resupply Program, as well as the storage, handling, and deployment of the satellite from the ISS Japanese Experiment Module (JEM) Airlock utilizing the Sidus Space operated SSIKLOPS.
Read more at: portada-online
SPACE POLICY
EU Council Adopts Conclusions On Copernicus And Space Traffic Management
EU ministers responsible for space adopted conclusions on the 'Copernicus by 2035' and on the 'EU approach to space traffic management' programmes, The EU Council reported. The two sets of conclusions provide political guidance and strengthen the EU's common position on space traffic management.
Copernicus, the EU's Earth observation programme relies on Earth observation satellites and non-space data. The information is utilised to help emergency response, global food security, combating climate change, border control and national security.
Read more at: Spacewatch global

Senate Armed Services Committee proposes $45 Billion Funding Boost for DoD
The Senate Armed Services Committee on June 16 voted 23-3 to advance its version of the 2023 National Defense Authorization Act. 
According to a summary released by the committee, the bill authorizes $817.3 billion for the Department of Defense, a nearly $45 billion increase above the Biden administration's request of $773 billion. The SASC proposal now heads to the Senate floor for consideration. 
Unlike an appropriations bill, the NDAA does not provide budget authority but establishes policy and provides guidance on how appropriated funds should be spent on authorized activities.
Read more at: Spacenews
SPACE DEFENCE
Northrop Grumman Begins Fabrication of Key Next Generation Interceptor (NGI) Components
Northrop Grumman Corporation's (NOC) Next Generation Interceptor (NGI) team recently began fabrication of integral throat entrances for the NGI solid rocket motors. This key milestone marks the beginning of manufacturing of key components for the NGI program. Produced at the company's Bacchus facility in Magna, this hardware utilizes numerous Northrop Grumman advanced testing, inspection and development capabilities, including a specialized fiber weaving capability.This technology enables rapid development, prototyping and production for NGI to achieve the motor performance supporting this critical mission.
Read more at: Military leak
Outcomes In Space Domain To Decide Victor In Future Conflicts: IAF Chief
Space-based assets significantly enhance the potency of air power and outcomes in the space domain will probably decide the eventual victor in future conflicts, Air Chief Marshal Vivek Ram Chaudhari said on Tuesday.
While traditional communication safeties with geosynchronous orbits have proved their worth due to longer service life and wide area of coverage, the communication satellites in low and medium earth orbits have their own advantages, the Indian Air Force (IAF) chief said in his speech at 'Geo Intelligence 2022'.
"Therefore, we are witnessing a highly proliferated low earth orbit with multiple commercial players entering this segment," he noted.
Read more at: uniindia
Northrop Grumman Demonstrates Mynaric Laser Terminals For Military Constellation
Northrop Grumman, one of three companies selected to deliver 42 satellites for a U.S. military low Earth orbit constellation, announced June 14 it completed a ground demonstration of laser terminals that will be used to send and receive data in space.
For the demonstration, Northrop Grumman teamed with laser terminal manufacturer Mynaric and space avionics provider Innoflight. The companies tested high-rate encryption and decryption across an optical link.
Optical inter-satellite links are one of the key technologies required for the Transport Layer communications network to be built by the Space Development Agency.
Read more at: Spacenews
The Russian Space Threat And A Defense Against It With Guardian Satellites
Russia has a long history of developing space weapons. It has demonstrated a capability to kinetically intercept satellites in low Earth orbit (LEO) from space and more recently from the ground in late 2021. Additionally, it can use ground-based lasers to dazzle satellites in LEO. Russia can conduct radiofrequency (RF) jamming from mobile platforms against communication satellites in LEO. This article examines Russia's ASAT concepts and places them in the context of military space doctrine that threatens both US and NATO allies' satellites. The increasing threat to satellites has led to the development of the concept of a bodyguard satellite.
Read more at: Spacereview
Air-Breathing Hypersonic Weapon Delivers Value And Performance
Two core technologies are at the heart of the U.S. pursuit of hypersonic weapons, or those that travel Mach 5 or faster: scramjets, which derive propulsion from the air around them, and boost-glide systems, which use a rocket motor to reach the edge of space and then descend to their target.
Raytheon Missiles and Defense, a Raytheon Technologies business, is making significant investments in scramjets. Here are some of the reasons that approach holds particular promise.
Read more at: Spacewar
Optus Defuses Claims 'Unfriendly Nations' Entered Satellite Orbit
Singtel Optus has attempted to defuse claims made by a senior executive that spacecraft from "unfriendly nations" have come close to its satellites, but said it works closely with government on issues of national security.
The telco's head of satellite and space systems Nick Leake told the Australasia Satellite Forum on Tuesday that space was facing challenges as it became crowded with debris and satellites from tech. But he went one step further, claiming that spacecraft from state-based actors had ended up in the orbital rotation of its satellites.
Read more at: smh.com
Spies In The Sky! Two Miniature Satellites Launching From Cornwall This Summer Could Pave The Way For A New Era Of British Space Espionage
Two 'cereal box-sized' satellites set to be launched from Cornwall this summer could provide Britain with its own spying capability from space.
The UK currently relies on imagery from RAF aircraft, as well as the US Department of Defence sharing its data, to monitor things like Russian troop movements on the battlefields of Ukraine.
Read more at: https://www.dailymail.co.uk/sciencetech/article-10911685/Two-miniature-satellites-open-door-era-British-espionage-space.html?ns_mchannel=rss&ns_campaign=1490&ito=1490
VARIOUS
Bank: "Difficult To Make Starlink Work Financially"
Technically, Elon Musk's Starlink is working well. Musk's generous supply of free Starlink terminals to fighters and military logistical technicians in Ukraine is both praiseworthy and a clear example as to how emergency supply of equipment can be managed. But making Starlink work for a global audience is a different – and major – problem, says an investment bank, adding that SES and Eutelsat offer solid alternatives.
In a report to clients from investment bank Exane/BNPP, analyst Sami Kassab cites the 500,000 subscribers using Starlink reported earlier in June and the business being on target to deliver the bank's expectations to hit about 682,000 subs by year end.
Read more at: Advanced-television
Uncrewed Boeing Starliner Flight Returns From ISS
Boeing's CST-100 Starliner spacecraft landed at the U.S. Army's White Sands Missile Range in New Mexico, March 25.
This draws a close to the end-to-end unmanned orbital flight test launched on May 19.
The flight test began at Florida's Cape Canaveral Space Force Station, with CST-100 mated to a United Launch Alliance Atlas V rocket.
Following the abandonment of a previous test, this launch demonstrates the end-to-end performance of both craft through launch, ascent, on-orbit, re-entry and landing.
Read more at: aerospacetesting
NASA Is Putting Together A Research Team To Study UFOs
Today, NASA announced that it is putting together an independent team of researchers this fall to study sightings of unidentified aerial phenomena, or UAPs, the updated term now used to refer to UFOs. The space agency says it plans to study these sightings from a scientific perspective but also stressed that "there is no evidence UAPs are extra-terrestrial in origin."
The study team, to be led by astrophysicist David Spergel under NASA's Science Mission Directorate, will attempt to identify what data is out there on UAPs and figure out how to best capture data on UAPs in the future.
Read more at: Verge
Fourth SLS Countdown Test Set For June 20
NASA is gearing up for a fourth attempt to perform a fueling test and practice countdown of its Space Launch System ahead of a launch now no earlier than the latter half of August.
During a June 15 call with reporters, agency officials said they were ready to proceed with a wet dress rehearsal (WDR) of the SLS at Launch Complex 39B. The test will begin with a "call to stations" for personnel at 5 p.m. Eastern June 18. Loading of liquid oxygen and liquid oxygen into the rocket's core stage and upper stage will begin at 7 a.m. Eastern June 20, with the countdown ticking down to a T-0 at 2:40 p.m. Eastern that day.
Read more at: Spacenews
UAE's Moon Mission Is A New Beginning For Space Cooperation
Space for peace is the UAE's motto as the country pushes for cooperation in the sector for the benefit of humanity. There is a larger purpose in the country's projects: to seek, find and benefit from its first missions. After the successful manned space mission in 2020 and the Mars Hope mission the following year when the pandemic was at its peak, the country's moon mission is on track to launch by the end of the year.
Space agencies around the world have collaborated with the UAE on these missions that turn our eyes from the conflicts that threaten humanity to a new phase of exploration in what is known as the last frontier. Space has been exploited in the past by superpowers who raced to get there first. Modern powers like the US, Russia, China, and India have even developed missiles to shoot down satellites to show their military prowess. Fears of the weaponisation of the sector are real and countries like the UAE are keen to set things right in the sector.
Read more at: Khaleej times
Space Solar Power System Test Successful In China
Researchers at Xidian University in the city Xi'an (in north China) say they have successfully passed a test of what they call:
… the world's first full-link and full-system ground test system for space-based solar power.
Andrew Jones (@AJ_FI on Twitter), a journalist specializing in China's space program, published the report. He wrote about it at SpaceNews on June 14, 2022. Jones reported that Xidian University carried out the space solar power test via a 246-foot-high (75-meter-high) steel structure located on the university's south campus. The structure holds subsystems for testing the space-based solar power concept.
Read more at: earthsky
The Black Carbon Cost of Rocket Launches
In an episode of Star Trek: The Next Generation, a pair of outspoken scientists reveal how warp drives—the show's ubiquitous propulsion system used to get travelers around space—can be incredibly environmentally destructive. From then on, the characters take care to limit the damage of their spaceflights.
Could a similar scenario now play out in the real universe, minus the faster-than-light engines? Atmospheric scientist Christopher Maloney believes so. In a new study, he and his colleagues modeled how black carbon belched out by rocket launches around the world is likely to gradually warm parts of the middle atmosphere and deplete the ozone layer. They published their findings on June 1 in the Journal of Geophysical Research: Atmospheres.
Read more at: Wired
NASA, ESA Discuss Sending First European To Moon
The European Space Agency and NASA on Wednesday talked up the prospect of putting the first European on the Moon, as they signed a deal strengthening collaboration for future lunar exploration.
The space agencies had already agreed that three European astronauts would fly on the Orion spacecraft to NASA's Gateway, a space station that will orbit the Moon as part of the Artemis programme.
Now it seems one of those astronauts will go a step further.
Read more at: prothomalo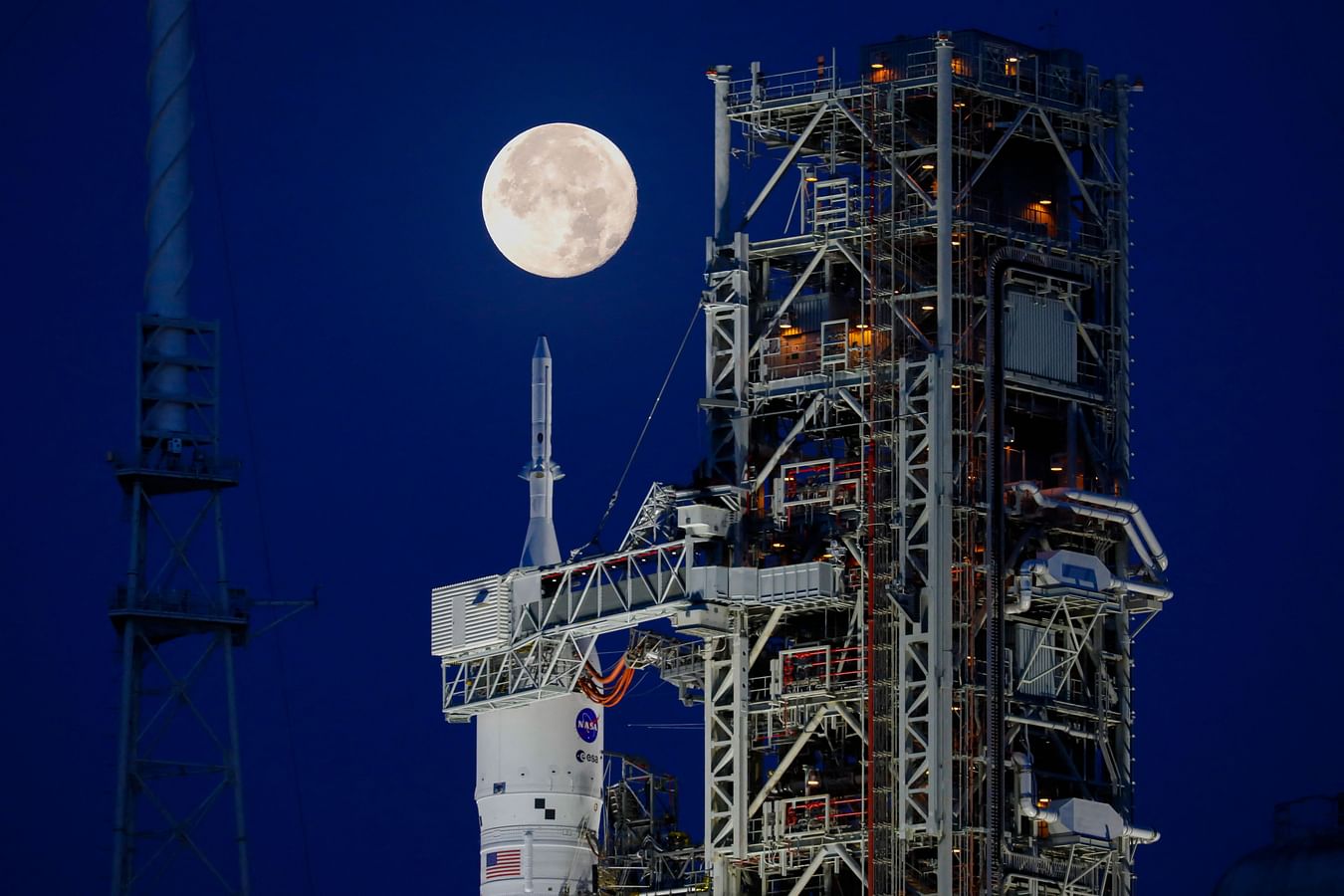 Asteroid Ryugu Contains Material Older Than The Planets, Among The Most Primitive Ever Studied On Earth
The asteroid Ryugu contains some of the most primitive material ever studied in a laboratory on Earth, dating back to just 5 million years after the formation of the solar system, according to an analysis of samples retrieved by Japan's Hayabusa2 mission.
Because it is so old, it is made of the same stuff that formed the planets. "Ryugu is one of the building blocks of Earth," team-member Hisayoshi Yurimoto, a professor at Hokkaido University in Japan, told Space.com. 
Read more at: Space.com
Getting SSA Off The Ground
Investors are funding orbital solutions for tracking space objects
Keeping close tabs on satellites and their increasingly crowded orbits requires exquisite spatial data that multiple startups say can only be gained from space.
At least eight early-stage companies in North America, Europe, and Australia have secured funds for space-based systems they say will be needed to provide more accurate, complete and reliable information about objects in space.
Read more at: sciencestreets