TOP NEWS
Japan's Budding Space Program Grounded By Persistent Setbacks
The failure of Japan's cutting-edge H3 rocket on March 7 calls into question Japan's status as a space power, impacting its technological competitiveness and future policy above terra firma for years to come.
The government had hoped the next-generation rocket would allow Japan to break into the global satellite-launching business as well as use it to bolster the country's defenses.
However, officials ordered the H3 to self-destruct shortly after liftoff at the Tanegashima Space Center in Kagoshima Prefecture upon confirming that the rocket's second-stage engine had failed to ignite.
Read more at: japantimes
Virgin Orbit Scrambles To Avoid Bankruptcy As Deal Talks Continue
Virgin Orbit is scrambling to secure a funding lifeline and avoid bankruptcy, which could come as early as this week without a deal, CNBC has learned.
The rocket builder paused operations last week and furloughed most of the company, as CNBC first reported, while it sought new investment or a potential buyout.
Virgin Orbit CEO Dan Hart and other senior leadership held daily talks with interested parties through the weekend, according to people familiar with the matter, who asked to remain anonymous in order to discuss internal matters.
Read more at: CNBC
Canada Agrees To ISS Extension To 2030
The Canadian government formally committed March 24 to an extension of the International Space Station to 2030, joining other Western partners but not Russia.
As part of a summit meeting in Ottawa between Canadian Prime Minister Justin Trudeau and President Joe Biden, the two governments confirmed that Canada would participate in the ISS through 2030 as part of a renewed commitment to space exploration that includes contributions to the NASA-led lunar Gateway.
Read more at: spacenews

NASA Hopes To Clean Up Space Junk; Experts Say The Days Of Uncluttered Night Skies Are "Over"
"We have to learn how to live in our own filthy bathwater at this point."
Dr. Moriba Jah's words were hardly reassuring — but, then again, he was not trying to be. An associate professor at The University of Texas at Austin's Aerospace Engineering and Engineering Mechanics Department, I'd asked Jah what it would take for Earth's skies to be clear again for astronomers. As many stargazers will tell you, there are so many satellites and chunks of man-made debris in orbit around the Earth that it is difficult to observe the wonders of the universe without distraction.
Read more at: salon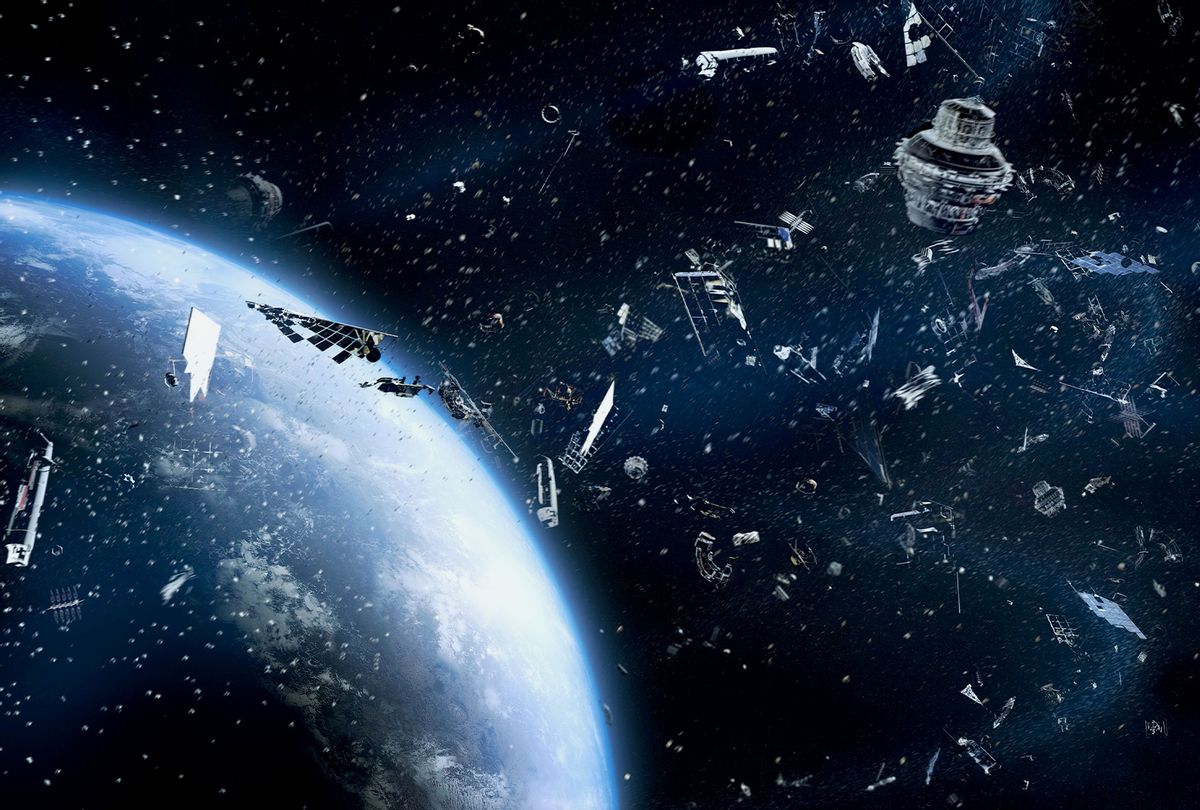 SPACE HAZARDS & STM
The Six Asteroids That Are On Course To Crash Into Earth — Including A Space Rock With A One In TEN Chance Of Impact
Space experts this week warned of an Olympic swimming pool-sized space rock that might hit Earth on Valentine's Day 2046 – but how many more are out there?
The good news is that it's not time to head to the Doomsday bunkers yet – the Valentine's Day asteroid (2023 DW) was rapidly given lower odds of hitting Earth.
But there are several asteroids out there with the potential to hit Earth in the coming centuries – although space agencies around the world are keeping a close eye on these.
Read more at: dailymail

Uncontrolled Chinese Rocket Segment Disintegrates Over Texas
The Long March 2D second stage is believed to have reentered over an unpopulated part of Texas on March 7 and so far there are no reports of injuries or damage to property. Sadly, as more rockets are sent to space and as rules around these matters remain vague, it's the new normal we have to deal with.
Last week, bits of China's Chang Zheng 2D 'Long March' rocket fell over Texas following a risky uncontrolled reentry through Earth's atmosphere, according to the U.S. Space Command. The rocket's second stage reentered over the southern region of North America on March 7 at 10:30 p.m. ET, a statement from the U.S. Space Command is quoted in the U.S. Naval Institute News (USNI).
Read more at: Gizmodo
Earth Just Dodged One Of The Fastest Coronal Mass Ejections Ever
Late on Monday, March 13, the Sun blasted out a coronal mass ejection (CME) traveling at at least 3,000 kilometers per second (6,700,000 miles per hour), possibly the fastest ever recorded. The expelled particles reached the Earth's orbit in less than a day. Had they hit the Earth, the results could have been catastrophic, but fortunately the CME was directed almost directly opposite. However, the explosion is a reminder the next time we may not be so lucky.
Read more at: IFLscience
Earth At Higher Risk Of Big Asteroid Strike, Satellite Data Suggest
At a basic level, humanity's survival odds come down to one thing: the chances of a giant space rock slamming into the planet and sending us the way of the dinosaurs. One way to calibrate that hazard is to look at the size of Earth's recent large impact craters. And a provocative new study suggests they are bigger than previously thought—meaning Earth is more at risk of getting hit hard, says James Garvin, chief scientist of NASA's Goddard Space Flight Center, who presented the work last week at the Lunar and Planetary Science Conference. "It would be in the range of serious crap happening."
Read more at: science

Uttarakhand Gets India's First Ever Commercial Space Situational Awareness Observatory
Ensuring that nothing goes out of sight, Digantara, a space industry start-up is launching India's first-ever commercial Space Situational Awareness (SSA) observatory. It is put up in the Garhwal region of Uttarakhand.
The observatory will monitor activities that take place in space and look out for military satellites and space debris. It is believed to be a one-of-a-kind observatory which has been placed strategically to monitor global space traffic. As of now, it is the US that is monitoring the space debris.
Read more at: Outlook India

Strongest Solar Storm In Nearly 6 Years Slams Into Earth Catching Forecasters By Surprise
The most powerful solar storm in nearly six years slammed Earth today (March 24), but strangely, space weather forecasters didn't see it coming.
The geomagnetic storm peaked as a severe G4 on the 5-grade scale used by the U.S. National Oceanic and Atmospheric Administration (NOAA) to assess the severity of space weather events. The storm's unexpected ferocity not only made auroras visible as far south as New Mexico in the U.S., but it also forced spaceflight company Rocket Lab to delay a launch by 90 minutes. 
Read more at: space.com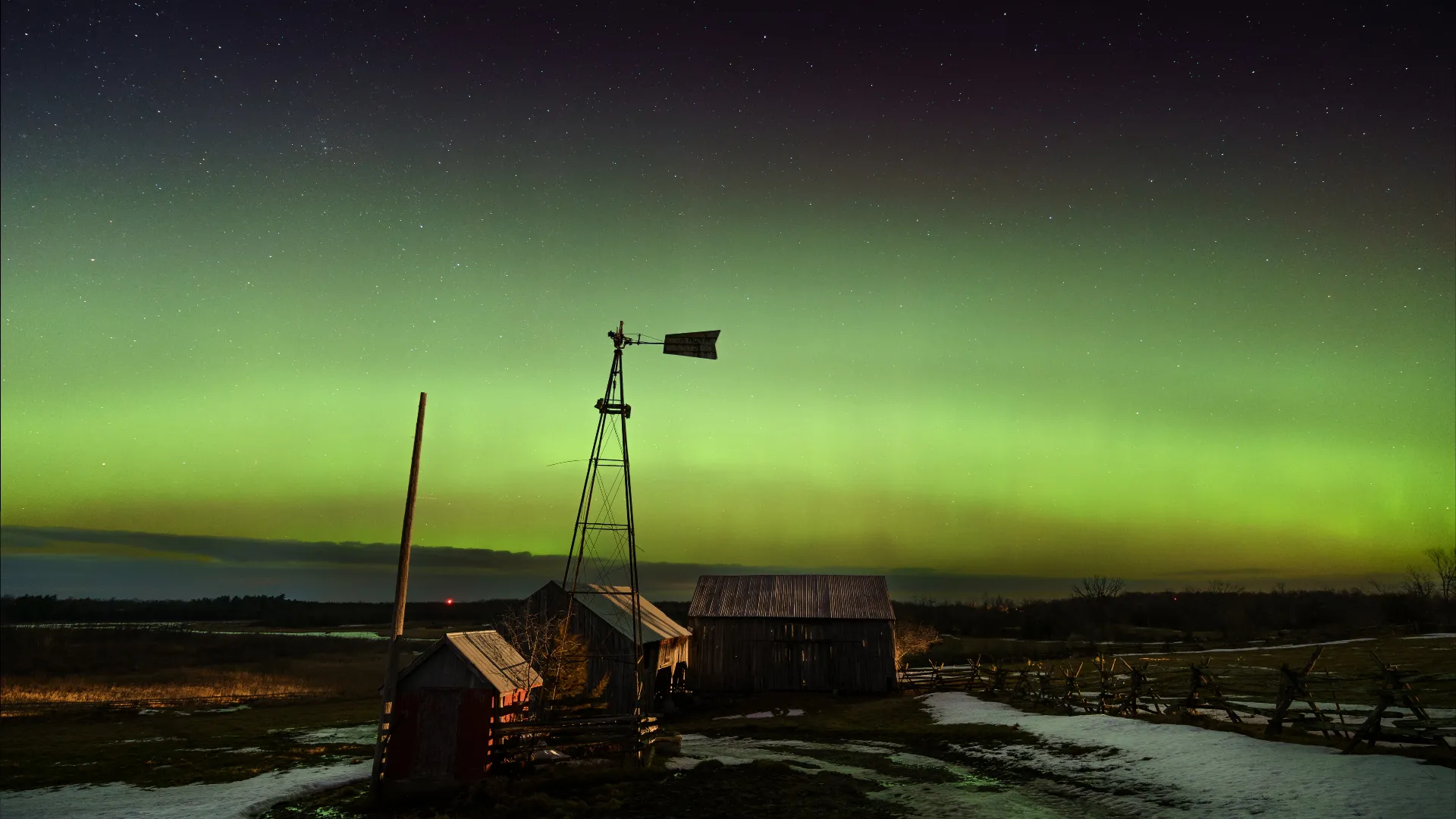 COMMERCIAL SPACE
Richard Branson's Virgin Orbit Prepares For Insolvency Amid Emergency Funding Requests
Virgin Orbit is preparing insolvency plans in case it cannot secure emergency funding from investors this week, according to Sky News. The Virgin Group is reportedly working with Ducera and Alvarez & Marsal (A&M) to draw up fallback plans in case funding cannot be secured. Virgin Orbit paused all operations and furloughed most of its employees on Wednesday, two months after the company experienced a mid-flight rocket failure when attempting to send satellites to orbit from Cornwall, England.
Read more at: Foxbusiness
Industry Sees Missed Opportunity In Deorbiting ISS
NASA's plan to spend up to $1 billion on a tug to deorbit the International Space Station is a missed opportunity to instead repurpose or recycle the station, some in industry argue.
NASA announced plans as part of its fiscal year 2024 budget proposal this month to develop the tug to help deorbit the station at the end of its life in 2030. NASA is seeking $180 million in 2024 to start work on the tug, and anticipates spending as much as $1 billion to build it.
Read more at: spacenews
SpaceX Experiencing Problems With First Upgraded Starlink V2 Satellites
The first set of larger second-generation Starlink satellites is experiencing problems that could require SpaceX to deorbit at least some of them. In a March 22 tweet, SpaceX Chief Executive Elon Musk said there were "some issues" with the set of Starlink satellites launched Feb. 27, confirming industry speculation over the last several days based on the changing orbits of the spacecraft. "Lot of new technology in Starlink V2, so we're experiencing some issues, as expected," he wrote. "Some sats will be deorbited, others will be tested thoroughly before raising altitude above Space Station."
Read more at: spacenews
South Korea's Innospace Succeeds In Test Launch
South Korean rocket startup Innospace successfully launched a suborbital rocket from Brazil over the weekend, demonstrating a hybrid motor it plans to scale up into a small orbital launch vehicle.
The launch of Innospace's HANBIT-TLV suborbital rocket took place March 19 from the Alcântara Space Center, and the company called the flight a success, although it did not disclose the rocket's peak altitude.
Read more at: spacenews
Dream Chaser Is Delayed Again, Raising Questions About Vulcan Launch Plans
The long-awaited debut of a winged space plane will have to wait a little longer. This week NASA updated its internal schedule to show that Sierra Space's Dream Chaser spacecraft will now berth to the International Space Station no earlier than December 17, 2023.
Previously, Sierra Space had been publicly targeting a launch of Dream Chaser in August, on board United Launch Alliance's new Vulcan rocket.
In a statement to Ars, Sierra Space confirmed the delay. "Sierra Space's plan is to complete the first launch of Dream Chaser by the end of the fourth quarter this year," the company said.
Read more at: Arstechnica
Blue Origin Says An Overheated Engine Part Caused Last Year's Cargo Rocket Failure
Jeff Bezos' space company Blue Origin released findings from an investigation into the failed flight of a cargo mission last year, which it says was due to an issue in the rocket's engine nozzle.
The company's New Shepard rocket, flying the NS-23 mission carrying science and research payloads, suffered a failure in September 2022. No people were onboard, and Blue Origin says its capsule's emergency escape system functioned properly, but the rocket's reusable booster was destroyed.
Read more at: CNBC
Rocket Lab Launches 2 Satellites, Returns Booster To Earth After Delay From Surprise Solar Storm
Rocket Lab's early morning launch on Friday (March 24) got delayed by 90 minutes because of an unexpectedly powerful geomagnetic storm that space weather forecasters didn't see coming. 
Rocket Lab's Electron rocket eventually lifted off without a hitch at 5:15 a.m. EDT (0915 GMT; 10:15 p.m. local New Zealand time) from the company's New Zealand launch site. 
The mission, called "The Beat Goes On," sent two Earth-observing satellites owned by Seattle-based company BlackSky into low Earth orbit. 
Read more at: space.com
Amazon Is About To Go Head To Head With SpaceX In A Battle For Satellite Internet Dominance 
Elon Musk and Jeff Bezos are about to lock horns once again. Last month, the US Federal Communications Commission approved the final aspects of Project Kuiper, Amazon's effort to deliver high-speed internet access from space. In May, the company will launch test versions of the Kuiper communications satellites in an attempt to take on SpaceX's own venture, Starlink, and tap into a market of perhaps hundreds of millions of prospective internet users.
Other companies are hoping to do the same, and a few are already doing so, but Starlink and Amazon are the major players. "It is really a head-to-head rivalry," says Tim Farrar, a satellite expert from the firm TMF Associates in the US. 
Read more at: technology review
SCIENCE & TECHNOLOGY
Firefly to take Lunar Pathfinder to the Moon
ESA's ambitious Moonlight vision of a network of communications and data relay satellites around the Moon is closer to launch with the choice of a rocket to send the first satellite to space: NASA selected Firefly Aerospace to launch SSTL's Lunar Pathfinder under its commercial lunar payload contract last week.
Firefly's mission will see Lunar Pathfinder delivered to lunar orbit via their Blue Ghost vehicle while the Blue Ghost lander will continue to the Moon's far side and deploy a communications user terminal and radio telescope experiment to the lunar surface.
Read more at: ESA
Avio Secures Italian Government Funding For Methane Engine And Small Launch Vehicle Prototype
Avio is moving ahead with efforts to develop a larger methane-fueled rocket engine and a prototype small launch vehicle with more than $300 million in funding from the Italian government.
Avio announced March 13 it formally signed contracts with the Italian government, working through the European Space Agency, for a combined 285.3 million euros ($308 million) for the two projects. The contracts, funded by Italy's pandemic relief stimulus efforts, were first announced last summer.
Read more at: spacenews

NASA Is Tracking a Huge, Growing Anomaly in Earth's Magnetic Field
NASA is actively monitoring a strange anomaly in Earth's magnetic field: a giant region of lower magnetic intensity in the skies above the planet, stretching out between South America and southwest Africa. This vast, developing phenomenon, called the South Atlantic Anomaly, has intrigued and concerned scientists for years, and perhaps none more so than NASA researchers. The space agency's satellites and spacecraft are particularly vulnerable to the weakened magnetic field strength within the anomaly, and the resulting exposure to charged particles from the Sun.
Read more at: sciencealert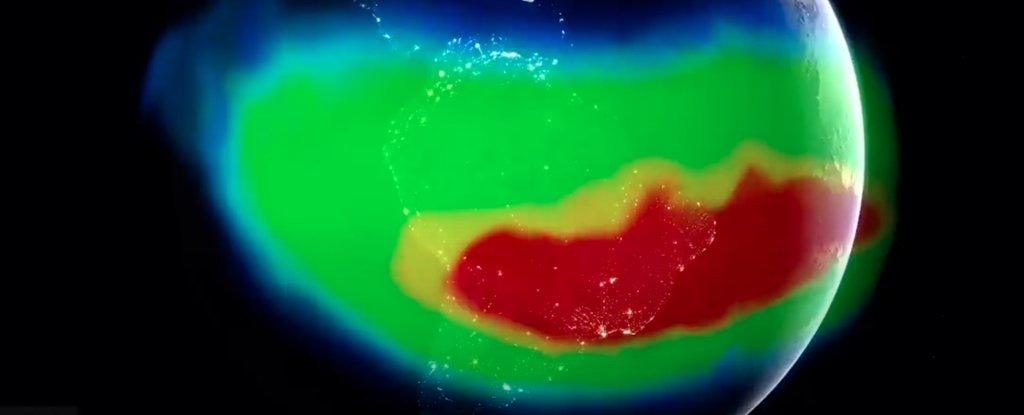 Potatoes Are Better Than Human Blood For Making Space Concrete Bricks, Scientists Say
Engineers have created an intriguing concrete alternative using simulated Martian or lunar soil, potato starch and salt. The "space concrete" is twice as strong as conventional concrete, the researchers say. They hope the new material will eventually facilitate construction efforts on the moon and Mars. In a new study published in the journal Open Engineering (opens in new tab), two researchers from the University of Manchester in England demonstrate the effectiveness of potato starch as a binder to create the novel "StarCrete."
Read more at: space.com
Student Satellite Demonstrates Drag Sail To De-Orbit Old Hardware
A tiny satellite with a drag chute built by a team of students has been held up as one small possible solution to the thorny issue of space junk caused by defunct hardware cluttering up Earth's orbit.
SBUDNIC, a "Sputnik-like CubeSat," was built by students at Brown University, Rhode Island, from low-cost commercial off-the-shelf parts. It has successfully demonstrated the use of a simple drag sail that helps to degrade the satellite's orbit and push it back into the planet's atmosphere faster than would otherwise have occurred.
Read more at: register
Why Chinese Rockets Spew Toxic Bright Red Gas Clouds On Launch
Footage of China's most recent Long March 3B Y90 rocket launch appeared last week. Aside from the high terrain of the launch site, which really looks like a scene out of You Only Live Twice, what is impossible to miss is the sinister-looking billowing bright reddish plume that engulfs the rocket as it lifts off. It certainly doesn't look like something you would want to breathe.
As it turns out, that is all too true. 
Read more at: drive

SPACE POLICY
Russia's Space Program Is in Big Trouble
Crippled by war and sanctions, Russia now faces evidence that its already-struggling space program is falling apart. In the past three months alone, Roscosmos has scrambled to resolve two alarming incidents. First, one of its formerly dependable Soyuz spacecraft sprang a coolant leak. Then the same thing happened on one of its Progress cargo ships. The civil space program's Soviet predecessor launched the first person into orbit, but with the International Space Station (ISS) nearing the end of its life, Russia's space agency is staring into the abyss.
Read more at: Wired
Space Industry Partners Chosen For Australia's First Moon Mission
Australia is closer to embarking on its first mission to the Moon in partnership with NASA.
The AROSE consortium and the EPE and Lunar Outpost Oceania consortium will each receive $4 million as part of stage one of the Trailblazer program under the Moon to Mars initiative.
The companies will design early-stage prototypes of a semi-autonomous rover.
The rover will collect lunar soil from the Moon and deliver it to a NASA payload which will attempt to extract oxygen from the sample.
Read more at: industry.gov.au
A Close Russian Ally Is Messing With The Legendary Spaceport It Leases To The Kremlin, Seizing Assets Over An Unpaid Debt
Authorities in Kazakhstan impounded Russian assets at the Baikonur Cosmodrome, escalating a post-Soviet feud over the legendary base from which mankind first touched the stars.
Baikonur is pivotal to the Russian space program. Even though it isn't physically in Russia, it has been leased by the Kremlin since Kazakhstan became independent when the Soviet Union collapsed.
The result has been an uneasy relationship between Kazakhstan and its former masters in Moscow.
Read more at: business insider
Scientist Reveals Key Objectives For Lunar Station Project Co-Proposed By China, Russia
The International Lunar Research Station (ILRS), a mega space project jointly proposed by the national space agencies of China and Russia that is intended to become operational by 2035, has selected five primary scientific and application objectives, including learning about the moon's evolution and searching for another habitable planet for humanity, revealed Zou Yongliao, head of the lunar and deep space exploration division of the Chinese Academy of Sciences (CAS).
Read more at: globaltimes
Europe Told To Aim For A Moon Mission
The European Space Agency should boost its human and robotic exploration quickly if it expects to keep pace with global rivals, a group of experts said Thursday, pushing capitals to zone in on a lunar mission.
The 12-strong independent advisory group includes ex-ministers, a comic book artist and leading consultancy CEOs, all led by Anders Fogh Rasmussen, a former Danish premier and NATO secretary-general.
"A bold mission would galvanize and revolutionize the whole European economy, well beyond the space sector, and inspire a generation of Europeans to build the future," their report published Thursday says.
Read more at: Politico
Higher-Airspace Operations Regulation Explored In EASA Proposal
Supersonic, hypersonic, and potential suborbital flights are among the considerations in a newly-proposed roadmap to prepare for a future regulatory framework on higher-airspace air transport operations in Europe.
The European Union Aviation Safety Agency says such operations – above 55,000-66,000ft – "do not yet exist on a large scale" on the continent.
"Only one application for certification of [a higher-airspace operations] aircraft is pending at EASA for the time being and it is unlikely that multiple civil or commercial operations of [such] aircraft, when certified, will take place in the EU airspace in the immediate future," it states in the proposal document.
Read more at: flightglobal
SPACE DEFENCE
U.S. Space Force Budget Includes $60 Million For 'Tactically Responsive Space'
he U.S. Space Force in budget documents submitted to Congress last week is seeking $60 million over the next two years for a program known as tactically responsive space. This is the first DoD budget that requests funding for tactically responsive space. The program to date has been funded by congressional add-ons, and defense committees for years have asked DoD to create a dedicated budget line. Small satellite launch companies have actively lobbied for funding for responsive space, which would go to small launch providers that don't require conventional launch facilities.
Read more at: spacenews
1st Conflict In Outer Space: Officials Say US-China War Could See Both Nations Trying To Neutralize Precision-Strike Capabilities
As the likelihood of a conflict between the United States and China grows over Taiwan, some Pentagon officials have now warned that if China invaded Taiwan, "war could very well kick off in outer space."
According to multiple Pentagon sources quoted by American television journalist Norah O'Donnell in a recent CBS broadcast aired on March 19, hostilities could also start in outer space if China attacks Taiwan. 
The officials made this prediction in a "60 Minutes" episode on Taiwan about the status of the US Navy amid China's military buildup. The officials noted that Washington and Beijing will aim to destroy each other's satellites that "enable precision-guided weaponry."
Read more at: eurasian times
ABL Space Gets $60 Million For Responsive Launch Demonstrations
ABL Space Systems, a California-based launch startup, announced March 24 it has secured a $60 million contract from the U.S. Space Force and U.S. Air Force that also includes matching funds from private investors, a type of agreement known as strategic funding increase, or STRATFI. 
The contract is for ground and flight demonstrations in "tactically responsive space," an initiative championed by Congress to tap commercial rockets for rapid-response missions that could be needed if military satellites are targeted in a conflict. 
Read more at: spacenews
Space Force Selects 18 Vendors To Provide Space Data Analytics And Software Services
The Space Systems Command announced March 24 it has selected 18 vendors to provide data analytics and software services to help decision makers analyze information about the space domain.
The companies are Agility Consulting, August Schell Enterprises, Avantus Federal, BAE Systems, Bluestaq, C3 AI, Enlighten IT Consulting, Ernst & Young, Kinetica, MAG Aerospace., Map Large, Meroxa.io, NT Concepts, Oracle America, Palantir, Raft, Royce Geospatial Consultants and World Wide Technology
Read more at: spacenews
NRO Signs Agreements With Commercial Providers Of Hyperspectral Imagery
The National Reconnaissance Office has signed five-year agreements with six commercial providers of hyperspectral satellite imagery, the agency announced March 22.
The selected companies — BlackSky Technology, HyperSat, Orbital Sidekick, Pixxel, Planet and Xplore — are a mix of established remote-sensing industry firms and startups.
Under these agreements, the NRO will first assess the companies' technical capabilities as well as their business and cybersecurity plans.
Read more at: spacenews
VARIOUS
The Strongest Evidence For A Universe Before The Big Bang
The notion of the Big Bang goes back nearly 100 years, when the first evidence for the expanding Universe appeared. If the Universe is expanding and cooling today, that implies a past that was smaller, denser, and hotter. In our imaginations, we can extrapolate back to arbitrarily small sizes, high densities, and hot temperatures: all the way to a singularity, where all of the Universe's matter and energy was condensed in a single point. For many decades, these two notions of the Big Bang — of the hot dense state that describes the early Universe and the initial singularity — were inseparable.
Read more at: Bigthink
New FAA Regulation To Not Require GPS Tracking Device For Hot Air Balloons
The Federal Aviation Administration announced it will not require an expensive piece of technology that would have impacted pilots at Balloon Fiesta.
Scott Appelman, president & CEO of Rainbow Ryders Ballooning Company, became one of the main connections between the ballooning community and the FAA. Through months of meetings they've come up with a solution for an issue that had many pilots deflated.
"I'm thrilled to death that we actually got there, you know, trying to work with government at the FAA. Those are, those are big mountains for individuals and a small industry to be effective with," said Appelman.
Read more at: Kob
Private Japanese Moon Lander Reaches Lunar Orbit
A private Japanese lander has made it to the moon. The Hakuto-R spacecraft entered lunar orbit late Monday night (March 20), notching a huge milestone for the Japanese company ispace, which has big plans in Earth-moon space. "The successful insertion of the lander into lunar orbit is an important step toward the establishment of a payload transportation service, as it demonstrates that ispace is capable of transporting customer payloads to orbit around the moon," representatives of Tokyo-based ispace wrote in an update (opens in new tab) on Tuesday (March 21).
Read more at: space.com
Don't Let NASA Fool You: The Next Astronauts On The Moon Will Not Be Wearing Black Spacesuits
NASA revealed a new prototype of the spacesuit destined to adorn the next astronauts on the moon. But the look is a little misleading.
In an event on March 15, NASA and its new spacesuit contractor, Axiom Space, walked out their first iteration of the uniform for the Artemis generation of lunar astronauts.
Called the "AxEMY Next Generation," it's the spacesuit that will protect the first astronauts to walk on the lunar surface since 1972 — including the first woman and the first person of color to set foot on the moon, as soon as 2025, according to NASA's plans.
Read more at: business insider
Watch Rocket Lab Launch 2 Satellites, Recover Booster On March 24 After Delay
Rocket Lab has an action-packed launch planned for early Friday morning (March 24), and you can watch it live.
A two-stage Electron rocket is scheduled to launch two satellites to low Earth orbit from Rocket Lab's New Zealand site on Friday. Liftoff was originally expected to take place at 3:45 a.m. EDT (0745 GMT; 8:45 p.m. local New Zealand time), but was delayed to 5:14 a.m. EDT due to a strong geomagnetic storm caused by increased solar activity.
Earthly weather caused the scrub of the mission's previous launched attempt on Wednesday (March 22).
Read more at: space.com
Radical NASA Propulsion Concept Could Reach Interstellar Space in Under 5 Years
A newly proposed propulsion system could theoretically beam a heavy spacecraft to outside the confines of our Solar System in less than 5 years – a feat that took the historic Voyager 1 probe 35 years to achieve.
The concept, known as 'pellet-beam' propulsion, was awarded an early-stage US$175,000 NASA grant for further development earlier this year.
To be clear, the concept currently doesn't exist much beyond calculations on paper, so we can't get too excited just yet.
Read more at: sciencealert
Blue Origin Says An Overheated Engine Part Caused Last Year's Cargo Rocket Failure
Jeff Bezos' space company Blue Origin released findings from an investigation into the failed flight of a cargo mission last year, which it says was due to an issue in the rocket's engine nozzle.
The company's New Shepard rocket, flying the NS-23 mission carrying science and research payloads, suffered a failure in September 2022. No people were onboard, and Blue Origin says its capsule's emergency escape system functioned properly, but the rocket's reusable booster was destroyed.
Read more at: CNBC
First Crewed Starliner Launch Slips Again
The first flight of Boeing's CST-100 Starliner commercial crew vehicle with astronauts on board, previously scheduled for late April, has been delayed, likely until the summer.
In a tweet March 23, Kathy Lueders, NASA associate administrator for space operations, said that Starliner's Crew Flight Test (CFT) mission had been delayed to some time after the launch of Axiom Space's Ax-2 private astronaut mission to the International Space Station in early May.
Read more at: spacenews
Cape Congestion: World's Busiest Spaceport Stretched To Its Limits
For the world's busiest spaceport, it's the best of times and the worst of times.
The combination of Cape Canaveral Space Force Station and NASA's Kennedy Space Center hosted 57 launches in 2022, more than any other launch range in the world and more launches than any other country except China. Those launches spanned the gamut from the Space Launch System and SpaceX's Falcon Heavy to Astra's Rocket 3.3 small launch vehicle.
Read more at: spacenews
Webb Telescope Finds An Exoplanet With Atmospheric Sandstorms And Numerous Ingredients For Life
Using the James Webb Space Telescope, scientists have made a remarkable discovery about a unique planet located about 40 light years from Earth. Unlike Earth, the exoplanet — named VHS 1256 b — takes approximately 10,000 years to orbit around its two host stars, and is located four times farther from its host stars than Pluto is from our Sun. An exoplanet is a planet that orbits a star that is not our sun. Until 1992, no exoplanets had ever been detected, as telescope technology was not powerful enough to resolve planets in other solar systems.
Read more at: salon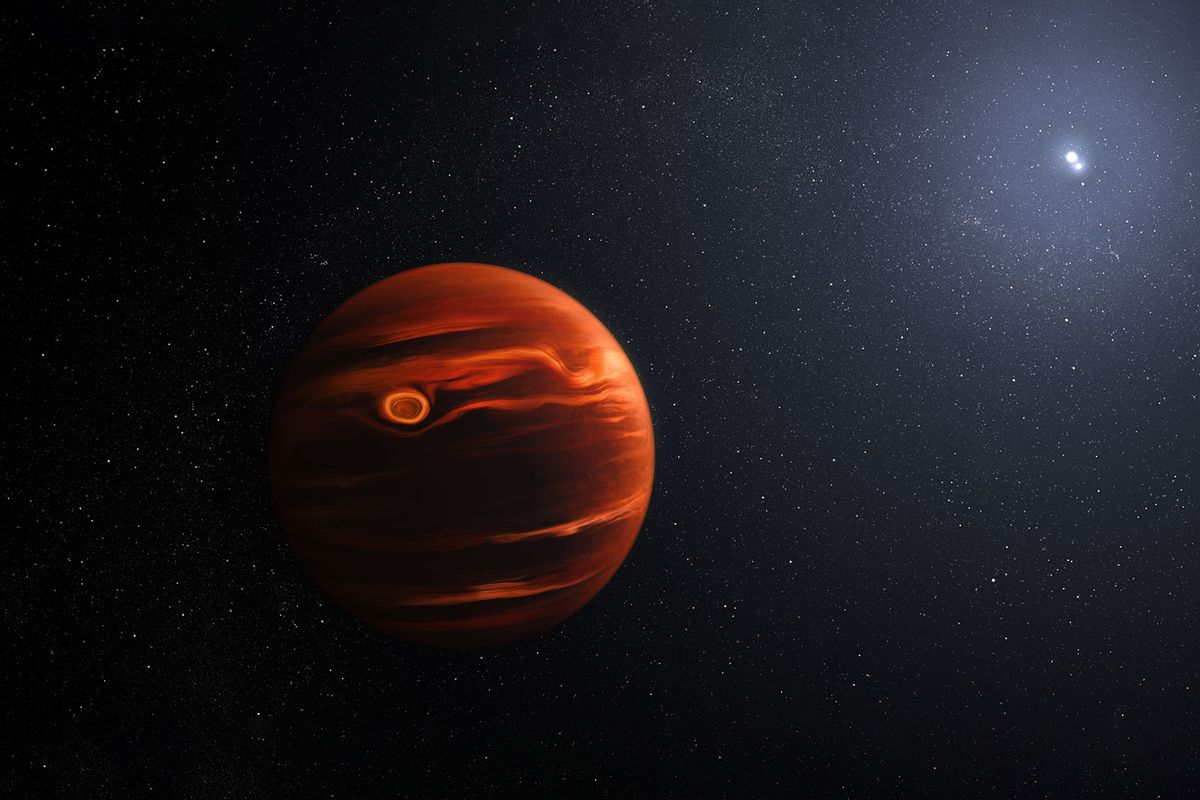 Is Relativity Space Re-Shaping the Space Industry?
During the past 62 years, the American space industry has engineered and developed its way into outer space at a rate faster than humans could ever have imagined, reaching for our own moon all the way to distant solar systems and beyond. But what if I told you that this industry is about to experience a paradigm shift in technologies. Companies like Relativity Space and SpaceX are spearheading one of the greatest shifts in technology and manufacturing the industry may ever experience. In this article, we will explore what technologies and advents Relativity Space is utilizing to conquer this goal.
Read more at: unite.ai
Elon Musk Responds To Worries Over Altitude Changes In Starlink Satellites
Elon Musk's SpaceX recently launched the first batch of its next-generation Starlink internet satellites that already appear to be in trouble. 
In a Wednesday tweet, Musk said there were "some issues" with "V2 Mini" satellites that were blasted into orbit last month. 
"Lot of new technology in Starlink V2, so we're experiencing some issues, as expected," Musk wrote.
The billionaire was responding to a Twitter conversation with some users pointing out "significant" altitude changes of some of the V2 Minis. 
Musk said, "Some sats will be deorbited, others will be tested thoroughly before raising altitude above Space Station." 
Read more at: oilprice