TOP NEWS
Japan Delays H2A Launch In The Wake Of H3 Failure
Japan has delayed the launch of a H-2A rocket planned for May to no earlier than August in the wake of the failed inaugural flight of H3 rocket.
The Japanese space agency JAXA announced the delay March 31, saying it is "difficult to start the preparation for the [H-2A] launch this month, because an investigation of the H3 launch failure is underway."
Read more at: spacenews
Branson's Virgin Orbit Files For Bankruptcy After Launch Failure Squeezed Finances
Virgin Orbit Holdings Inc, founded by billionaire Richard Branson, filed for Chapter 11 bankruptcy protection on Tuesday after the satellite launching business struggled to secure long-term funding following a failed launch in January.
The filing comes less than two years after Virgin Orbit went public at a valuation of roughly $3 billion. But the January mishap left the company scrambling for new funding and forced it to halt operations.
"We believe that the Chapter 11 process represents the best path forward to identify and finalize an efficient and value-maximizing sale," Virgin Orbit Chief Executive Dan Hart said in a statement.
Read more at: reuters
China Carries Out Successful Rocket Vertical Landing At Sea
China recently carried out a successful rocket vertical landing test at sea, with developers at the Chinese Academy of Sciences (CAS) saying Thursday that the technology would lay the foundation for future applications including a recyclable near-space experiment platform as well as the development of space travel.
CAS Space, a commercial spaceflight firm that is partly owned by CAS, revealed that it successfully carried out the launching-from-land and landing-at-sea flight trial in Haiyang, East China's Shandong Province, which verified the rocket stage recovery at sea, communication and spacecraft tracking and measuring technology under the impact of sea clutters.
Read more at: Globaltimes

SPACE HAZARDS & STM
Global Action Required To Clean Up Space Junk
Scientists have called for a legally-binding treaty to ensure Earth's orbit is not harmed by space junk as the global space industry continues to grow.   
This call to action follows this week's monumental agreement to a treaty to protect the High Seas. With space junk increasing, it is important that lessons on sustainability are learned from other parts of the planet.  
The number of satellites in orbit is projected to increase from 9,000 today to over 60,000 by 2030. Estimates are already suggesting that there are more than 100 trillion untracked pieces of old satellites circling the planet.  
Read more at: innovation news network
The Sun Is 'Waking Up' – Here's Why And What You Need To Know
A large hole capable of generating solar winds north of a million miles per hour has appeared on the surface of the sun for the second time in a week.
It is known as a coronal hole – and this one is 20 times bigger than Earth.
NASA's Solar Dynamics Observatory spotted it, and it sent superfast solar winds of 1.8 million miles per hour hurtling towards our planet as March drew to a close.
It emerged just a week after an even bigger coronal hole was observed, which released such powerful winds it caused stunning displays of auroras in parts of the world.
Read more at: sky news
NASA Reveals What Made an Entire Starlink Satellite Fleet Go Down
On March 23, sky observers marveled at a gorgeous display of northern and southern lights. It was a reminder that when our Sun gets active, it can spark a phenomenon called "space weather." Aurorae are among the most benign effects of this phenomenon.
At the other end of the space weather spectrum are solar storms that can knock out satellites. The folks at Starlink found that out the hard way in February 2022. On Jan. 29 that year, the Sun belched out a class M 1.1 flare and related coronal mass ejection. Material from the Sun traveled out on the solar wind and arrived at Earth a few days later.
Read more at: inverse
COMMERCIAL SPACE
SpaceX Plans to Launch Starship Rocket to Hawaii from Texas; Marine Warnings Issued
SpaceX is preparing to launch their new giant Starship rocket on an orbital test from its south Texas "Starbase"; after completing its orbital test, the giant rocket is due to splash down in the ocean just north of the State of Hawaii, prompting a series of marine warnings to be issued today.
According to the document available on the FCC website when SpaceX initially filed flight plans for this historic rocket launch, the orbital test flight will lift off from Starbase, Texas. The "starbase" is located at SpaceX's Boca Chica complex just north of the Rio Grande River on the Gulf Coast, just above the U.S. / Mexico border. The facility is just below the popular tourist destination, South Padre Island.
Read more at: weather boy
China's Space Pioneer Reaches Orbit With Liquid Propellant Rocket
Space Pioneer has become the first Chinese private launch firm to achieve orbit with a liquid propellant rocket.
The Tianlong-2 ("Sky Dragon-2") lifted off from a transport erector launcher at the Jiuquan Satellite Launch Center at 4:48 a.m. Eastern, April 2, sending a small remote sensing experiment satellite into orbit.
U.S. Space Force tracking cataloged the Ai Taikong Kexue ("love space science") satellite in a 478 by 496-kilometer sun-synchronous orbit with an inclination of 97.4 degrees. The satellite was developed by Hunan Hangsheng Satellite Technology Co., Ltd.
Read more at: spacenews
SpaceX's Starship Will Carry An SUV-Sized Rover To The Moon In 2026
While its next-generation rocket has yet to fly, that's not stopping SpaceX from booking Starship flights. On Friday, a startup named Astrolab revealed that it had recently signed an agreement with Elon Musk's private space firm to reserve a spot on an uncrewed Starship cargo mission that could launch as early as mid-2026. "This is SpaceX's first commercial cargo contract to the lunar surface," Jaret Matthews, CEO of Astrolab, told The New York Times, adding his company was one of a few customers involved in the flight.
Read more at: engadget
Thuraya Invests In Astrocast's LEO Constellation
Thuraya is providing Swiss small satellite operator Astrocast a $17.5 million financial lifeline in a deal that marks the Emirati company's first investment in a low Earth orbit (LEO) constellation.
The companies said April 3 they had agreed on terms for a convertible loan that Thuraya could later turn into shares in cash-strapped Astrocast, which saw plans to raise money for its constellation on the stock market fall apart last year.
Astrocast currently operates 18 satellites and is looking to expand its fleet to improve connectivity services for Internet of Things (IoT) devices.
Read more at: spacenews
Starship Could Launch Monday According To FAA Notice
The FAA has let it slip that next Monday (April 10) is the target date for the launch of SpaceX's "Super Heavy" rocket but paperwork might delay it. According to Reuters, a planning notice issued Tuesday says Monday is the "primary expected date" for the first launch of the 394-foot behemoth. Tuesday and Wednesday are also possibilities. The 33-engine first stage with its silo-like Starship forming the second stage is poised for launch on the pad at SpaceX's Boca Chica, Texas, facility. The plan is to launch the second stage into orbit with an ocean recovery near Hawaii and to recover the enormous first stage near the Boca Chica site. All parts are designed to be reused.
Read more at: avweb
Axiom Space Targeting May 8 For Launch Of 2nd Private Crewed Mission To Space Station
The second-ever private astronaut mission to the International Space Station (ISS) will launch just over a month from now, if all goes according to plan. Houston-based company Axiom Space announced today (April 6) that it's targeting May 8 for the launch of its Ax-2 mission, which will send four people to the orbiting lab aboard a SpaceX Dragon capsule named Freedom. Liftoff is scheduled to occur at 10:43 p.m. EDT on May 8 (0243 GMT on May 9) atop a Falcon 9 rocket from NASA's Kennedy Space Center in Florida. It will be the first space mission for this Falcon 9's first stage and the second for Freedom, which first flew SpaceX's Crew-4 astronaut mission to the ISS for NASA.
Read more at: space.com
SpaceX Competitor? A Spanish Start-Up Is Ready To Launch Europe's First Reusable Rocket
A Spanish start-up is getting ready to launch the first private reusable rocket manufactured in Europe.
Miura 1 is a suborbital 12.5-metre micro-launcher named after a famous breed of bull – very appropriate given that the rocket is being developed in Spain and can lift 100-kg payloads.
If tests continue to be successful, it will be performing its first maiden flight in the next few weeks.
Miura 1 would not only be Spain's first rocket to blast off to space but also Europe's first reusable rocket. The technology was pioneered in the US by Elon Musk's company SpaceX and is now also being used by the likes of RocketLab, Blue Origin and ArianeGroup.
Read more at: euronews
SCIENCE & TECHNOLOGY
Here's How NASA Will Replace The ISS After It Deorbits In 2030
Sometime within the next decade, the International Space Station will fall from orbit and plummet into the Pacific Ocean. At least, that's the plan that NASA has for the aging space station that has helped fuel research and observational efforts for more than 20 years. But what will replace the ISS once NASA decommissions the space station? The plan right now appears to rely on other companies getting into space.
NASA doesn't plan to launch another space station into orbit to base its operations on.
Read more at: yahoo
NASA Policy Discourages Naming Missions After Individuals
A new NASA policy makes it unlikely future missions will be named after individuals in response to the controversy surrounding the naming of the James Webb Space Telescope. A NASA Policy Directive (NPD), dated December 2022, lists updated requirements for naming NASA facilities or projects. It replaces a policy for naming major NASA projects that dated back to 2000. The new policy got little attention until Mark Clampin, NASA astrophysics director, mentioned it during a meeting of the Astrophysics Advisory Committee March 29.
Read more at: spacenews
Arabsat Blames Thruster Issue For Temporary Satellite Outage
A thruster issue was behind a temporary outage of Arabsat's aging Badr-6 broadcast satellite in February, according to an executive for the Saudi Arabia-based operator.
The satellite's payload was shut off for "a few hours" Feb. 6 to preserve power and fuel at its geostationary orbital slot covering the Middle East, North Africa and parts of southern Europe, Arabsat chief strategy officer Abdulhadi Alhassani told SpaceNews.
However, Alhassani said customers noticed minimal disruption because engineers quickly transferred them to other satellites Arabsat operates at 26 degrees east.
Read more at: spacenews
'India Achieved It': ISRO Successfully Conducts 'Reusable Launch Vehicle' Test From Karnataka. Video
The Indian Space Research Organisation (ISRO) successfully conducted the Reusable Launch Vehicle Autonomous Landing Mission (RLV LEX) from the Aeronautical Test Range (ATR) in Karnataka's Chitradurga Sunday morning. "RLV lands on a runway," wrote ISRO while sharing the visuals on Twitter. (ISRO) "RLV lands on a runway," wrote ISRO while sharing the visuals on Twitter. (ISRO) "In a first in the world, a winged body has been carried to an altitude of 4.5 km by a helicopter and released for carrying out an autonomous landing on a runway," the ISRO tweeted.
Read more at: hindustan times
SPACE POLICY
Why The Office Of Space Commerce Should Supervise Novel Commercial Space Activities
The commercial space industry is driving a new era of exploration, economic opportunity, and American leadership, introducing technologies that are revolutionizing access to the cosmos. The current regulatory regime governing space activities, divided among the Federal Aviation Administration (FAA), Federal Communications Commission (FCC), and the National Oceanic and Atmospheric Administration (NOAA), has guaranteed public safety while providing the necessary freedom for companies to innovate and iterate.
Read more at: spacenews
Assessing the Readiness for Human Commercial Spaceflight Safety Regulations
At Congress's request, RAND researchers assessed the progress that the commercial spaceflight industry has made in adopting voluntary safety standards, the industry's progress in meeting key metrics set by the Federal Aviation Administration (FAA) in 2017, and whether the industry has matured such that areas identified in FAA reports are ready for regulatory action. The Commercial Space Launch Competitiveness Act of 2015 imposes a moratorium on safety regulations until October 1, 2023. The FAA will be authorized to propose and issue regulations upon expiration of the moratorium (if it is allowed to expire).
Read more at: rand.org
Updated Space Safety Document Outlines Rules Of The Road For Avoiding Collisions
An updated version of a space safety document endorsed by more than two dozen organizations includes "rules of the road" for avoiding collisions between space objects.
The updated "Best Practices for the Sustainability of Space Operations" document, published by the Space Safety Coalition (SSC) April 4, is a major revision of the guide for satellite operators to minimize the risks of collisions in orbit.
Read more at: spacenews
A New RAND Report Says It's Time For The FAA To Impose Stricter Regulations On The Spaceflight Industry
A moratorium on regulating human commercial spaceflight—aka space tourism—is set to expire in October, and the folks at the Federal Aviation Administration (FAA) are at a crossroads: to renew or not to renew?
In a report published this week by RAND, researchers determined that the commercial human spaceflight industry has progressed far enough that it's time for the FAA to allow the moratorium to expire and start imposing certain regulations on the industry.
Read more at: fast company
SpaceX's Next-Gen Starlink Satellites Have Started Falling From Space
It's been a little over a month since SpaceX launched 21 mini versions of its next-generation Starlink satellites, but it appears that one of those little guys just couldn't cling to orbit any longer.
The Starlink satellite designated as 30062 reentered Earth's atmosphere on Monday at 4:50 a.m. ET off the coast of California, according to a tweet from Jonathan McDowell, a Harvard-Smithsonian astrophysicist who keeps tabs on SpaceX's internet satellites. The satellite very likely burned up during its reentry.
Read more at: gizmodo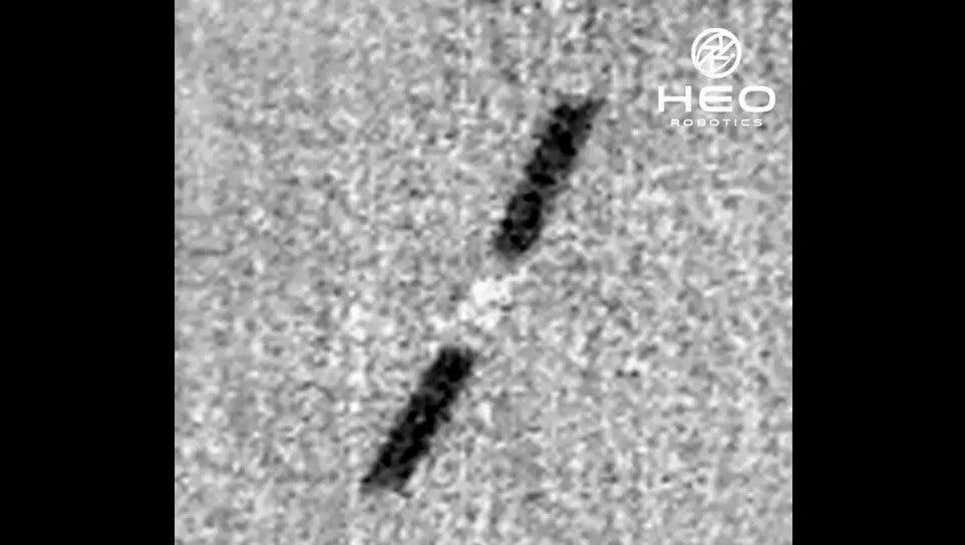 SPACE DEFENCE
Lockheed Wins Australia's Biggest Ever Space Contract, Worth Estimated $4B AUD
Lockheed Martin has won Australia's largest-ever defense space contract, to build a satellite and ground station architecture for a program known as JP 9102, the Australian government announced late Monday.
The previous government had planned to downselect from five to two companies at this stage, but the Defense Department here, in an unusual move, announced that Lockheed had been directly awarded the contract for what is expected to be a $4 billion AUD ($2.86 billon) commitment to Australia's first sovereign military satellite program.
Read more at: breaking defense
Redwire To Demonstrate A Security Camera For Military Satellites
The space infrastructure firm Redwire in a planned demonstration later this year will install ExoAnalytic Solutions' space-tracking software on a navigation camera aboard a satellite in orbit.
The company is pitching this technology to the military as a security camera that could be installed on satellites to monitor potential hazards.
Machine-vision cameras like the one developed by Redwire are used by spacecraft to navigate and maneuver in proximity to other objects.
Read more at: spacenews
Kleos Space, Spire Global Get Contract Extensions From NRO
Kleos Space and Spire Global have been awarded contract extensions by the National Reconnaissance Office for commercial radio-frequency (RF) data, the companies announced April 3.
Kleos and Spire are global companies with U.S. headquarters in Denver and San Francisco, respectively. They were among six companies the NRO selected last year for cooperative agreements that give the agency access to the companies' business plans and help the agency understand the quality of commercially available data. 
Read more at: spacenews
White House Taps Dod, State To Ensure US Access To Low Earth Orbit
The White House body for coordinating science policy has put the Pentagon, along with the State Department, in charge of "prioritizing sustainable access" to low Earth orbit (LEO) for scientific research — part of a new interagency strategy for supporting government-wide research activities in the lowest band of space, including for national security. This effort includes promoting interagency efforts and international cooperation on preventing space debris and developing novel technologies designed to extend the on-orbit lifetime of satellites and spacecraft, as well as supporting innovative launch capabilities.
Read more at: breaking defense
SPACECOM Ops Head 'Tired Of The Excuses' About Satellite Tracking Gaps
US Space Command's urgent requirement for "coherent battle management" capabilities and modern, computerized decision-making tools to keep real-time eyes on objects in orbit remains unfilled — much to the frustration of the command's top operations officer.
"I'm tired of the excuses. … I'm not even interested to hear how hard it is anymore. It has to happen," Maj. Gen. David Miller, SPACECOM's director of operations, training and force development, said Wednesday.
Read more at: breaking defense
VARIOUS
A Passenger Aircraft That Flies Around The World At Mach 9? Sure, Why Not
On a cloudy day in late March, Andrew Duggleby guided me a safe distance away from a rocket engine. We did not have to go far, maybe 50 meters, because the prototype engine designed and built by his small engineering team is not that large.
We waited for a few minutes before steam began to hiss out of the engine. And then, for a few seconds, the engine emitted a distinctive whistling sound. "There it is!" Duggleby exclaimed. By it, he meant the sound of a rotating detonation engine firing after its ignition. The sound indicated that a reaction was successfully rotating at 20,000 times a second around the engine.
Read more at: arstechnica
Why Will NASA's Artemis 2 Only Fly Around The Moon, Not Orbit Or Land?
Artemis 2 will be the first time NASA has sent humans to the moon in over 50 years, and a lot has changed since then. Artemis 2, which NASA aims to launch in November 2024, will send a crew of four on a test flight that will take them once around the moon and back. But the agency has already placed numerous astronauts on the moon during the Apollo program, so why won't Artemis 2 orbit the moon or land on the lunar surface?
Read more at: space.com
Safe At Last
In 2020, the thrusters on ESA's Integral spacecraft failed. To keep the scientific mission alive, the Integral team at ESA's ESOC mission control centre quickly set to work developing a new series of specialised manoeuvres that would enable them to continue flying the spacecraft using only its reaction wheels – the rotating wheels inside a satellite that allow it to store and use angular momentum to change its orientation. However, the spacecraft's original 'safe mode' – the system that kicks in to switch off scientific instruments and rotate it to face the Sun to ensure its solar arrays are generating full power – relied on these thrusters to spin the spacecraft to safety in the event of an emergency.
Read more at: ESA
Orbital Debris: Exploring Innovative Solutions for Space Junk Removal
Space is incomprehensibly big, and yet we already need to start thinking about how we treat it, and what we put into it. Since the beginning of the Space Race, we've been adding debris to the area of space around Earth, and it's a growing problem that we need to address before it's too late. 
Let's discuss orbital debris, a.k.a. space junk: what it is, what are the concerns, and what are the potential solutions.
Read more at: starlust
In 2022, More Objects Were Put In Space Per Launch Than In 2021
In an indication of easy accessibility to space and increasing diverse applications of space technology, more space objects were placed in orbit per launch in 2022 compared to the previous year, Indian Space Research Organisation's space situational awareness (SSA) assessment report has revealed.
Read more at: Times of India
A New Zealand Company Has Started Flying A Rocket-Powered Spaceplane
A New Zealand-based space company, Dawn Aerospace, said Wednesday it had completed the first three test flights of a rocket-powered spaceplane.
This Mk-II Aurora vehicle measures 4.5 meters long and is powered by a combustion rocket engine fueled by kerosene and hydrogen peroxide. During its initial flights, the vehicle flew to an altitude of about 1,800 meters and reached a maximum speed of about 315 kilometers per hour, the company said.
The test campaign, which is taking place from the Glentanner Aerodrome in New Zealand, will eventually see this vehicle top out at about 20 kilometers. The lessons learned from this plane will be put into a second version of the Mk-II Aurora, which could take flight before the end of this year or early in 2024.
Read more at: arstechnica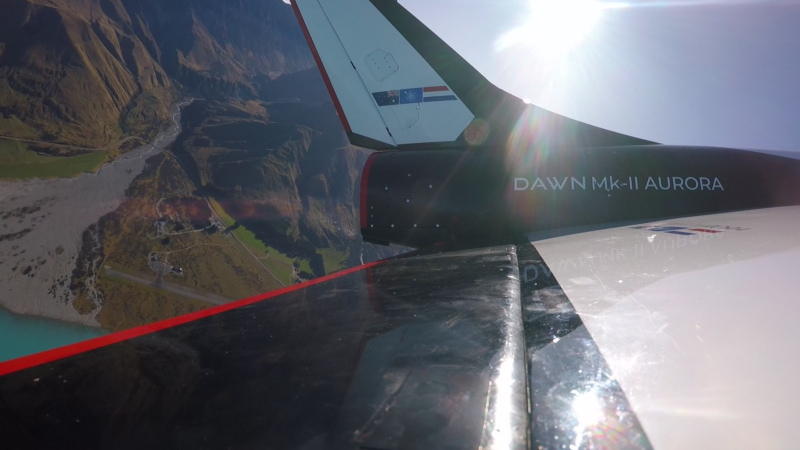 Richard Branson Advances The Science Of SPAC Holes
Space investment isn't exactly rocket science. High-profile initiatives by billionaires Elon Musk and Jeff Bezos, coupled with cheap money, helped the sector soar. With Virgin Orbit crashing into bankruptcy on Tuesday, it's becoming clearer that such initiatives are mostly just flights of fancy.
Once valued as high as $3.2 billion, the Richard Branson-backed satellite launcher sought protection from creditors in court less than two years after making its market debut via a shell company. More than a dozen peers are on a similar trajectory, having lost, on average, 75% of their value, according to Breakingviews calculations.
Read more at: seeking alpha
How We'll Build the First Roads on the Moon
Plans for a future mining base and missions like the planned 2025 Artemis III landing on the moon are about to launch a new era of humanity's wider presence in our solar system. The wildest imaginings of numerous authors and filmmakers who have portrayed humans on the moon pale in the face of our reality—as we take concrete action to make the moon a true, working scientific colony.
To develop the necessary technologies, NASA is investing in engineering innovations from both academia and industry.
Read more at: popular mechanics

NASA Details Strategy Behind Blueprint for Moon to Mars Exploration
As NASA evolves its blueprint for shaping exploration throughout the solar system, the agency is detailing its process to develop a sustainable, resilient path forward for exploration. In a document published Wednesday, the agency explains its methodology behind developing NASA's Moon to Mars Objectives that drive its architecture, plans, and efforts to enable long-term human presence and exploration throughout the solar system.
Read more at: NASA
76 Years On: How ICAO Came Into Existence
Located in downtown Montreal, within the International District, is the global headquarters of one of the many United Nations specialized agencies, the International Civil Aviation Organization. Responsible for air safety, airworthiness, regulations, compensation, standardization, and more, the ICAO tries to ensure the smooth operation of international air travel. But where are the agency's origins?
Before the ICAO, we had the ICAN – the International Commission for Air Navigation. Its roots can be traced back to 1903 with eight nations, but things didn't pick up substantially until the 10s when between 30 and 40 countries joined the conferences. This group operated until the mid-1940s when delegates from 52 states signed the Chicago Convention on International Civil Aviation or just the Chicago Convention.
Read more at: simple flying