TOP NEWS
Boeing to Move Up Service Modules for Commercial Crew Flight Tests
Following extensive testing and analysis of oxidizer isolation valves on Boeing's CST-100 Starliner service module propulsion system, Boeing has decided to move up service modules currently in production for its upcoming uncrewed and crewed flight tests to the International Space Station as part of NASA's Commercial Crew Program.
The service module originally planned for its Crew Flight Test (CFT) will now be used for the Orbital Flight Test-2 (OFT-2) mission, and the service module planned for the Starliner-1 flight will be used for CFT.
Read more at: NASA
NASA Returns Hubble Space Telescope Back To Full Science Operations
Hubble is back in business.
The Hubble Space Telescope is once again fully operational after a glitch took its science instruments offline. Yesterday (Dec. 6), NASA's Hubble team recovered the observatory's Space Telescope Imaging Spectrograph, the last of the telescope's instruments to be taken online after the recent issues, the agency announced today (Dec. 7). 
"The team will continue work on developing and testing changes to instrument software that would allow them to conduct science operations even if they encounter several lost synchronization messages in the future," NASA wrote in the announcement.
Read more at: Space.com
Russia Strikes Deal With NASA For First Cosmonaut On SpaceX Flight
Russia's only active female cosmonaut, Anna Kikina, will make her first trip into space in fall 2022 as the first Russian to fly on a SpaceX Crew Dragon capsule, Russia's space agency announced Wednesday on Twitter.
Dmitry Rogozin, director general of Russia's Roscosmos agency, said his program has pledged a seat of a Russian Soyuz capsule to an American astronaut in return.
Rogozin did not specify SpaceX in his statement, saying only "an American spacecraft." But SpaceX's Crew Dragon is the only American spacecraft certified to carry people.
Read more at: UPI
ISRO Says Gaganyaan Mission Will Finally Take Off in 2023 After COVID-19 Delay
India will launch its much-awaited human spaceflight mission in 2023, Union Science and Technology Minister Jitendra Singh said. Named Gaganyaan, the first human space mission to launch from Indian soil was initially set for August 2022, to mark 75 years of India's independence but the coronavirus-induced pandemic forced a delay in its timeline. Singh acknowledged the delay but added that preparations are going full throttle to achieve the 2023 target. He added that a successful Gaganyaan mission will make India the fourth country in the world to launch a manned space flight.
Read more at: NDTV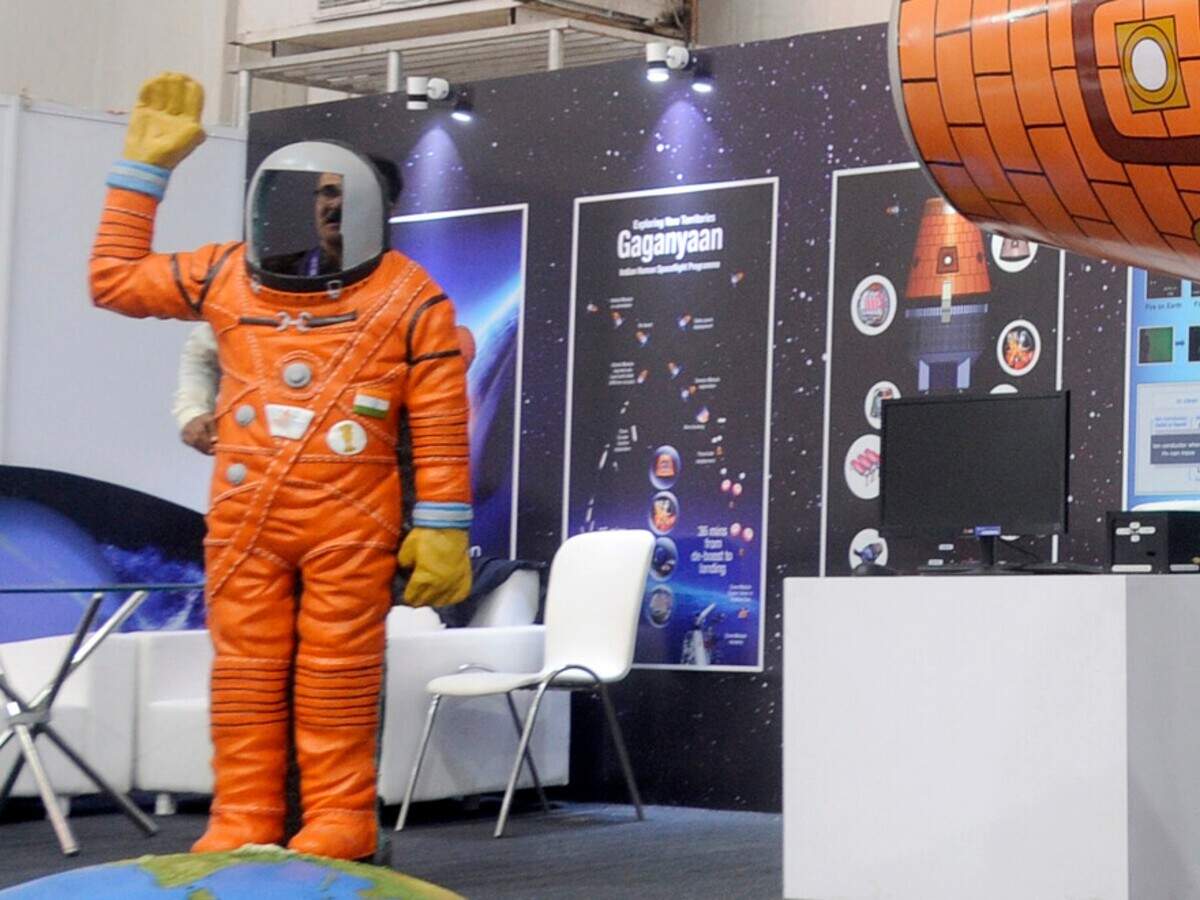 SPACE HAZARDS AND STM
Satellite Operators Criticize "Extreme" Megaconstellation Filings
Established satellite operators expressed their frustration at the wave of filings for enormous satellite constellations, arguing nations need to step forward and establish rules to curtail such systems.
The best known of such filings is one by the government of Rwanda with the International Telecommunication Union (ITU) in September, which proposed two constellations with a combined 327,230 satellites. Rwanda has launched to date a single satellite, a three-unit cubesat called RwaSat-1 in 2019.
Read more at: Spacenews

NASA's Next-Generation Asteroid Impact Monitoring System Goes Online
The new system improves the capabilities of NASA JPL's Center for Near Earth Object Studies to assess the impact risk of asteroids that can come close to our planet.
To date, nearly 28,000 near-Earth asteroids (NEAs) have been found by survey telescopes that continually scan the night sky, adding new discoveries at a rate of about 3,000 per year. But as larger and more advanced survey telescopes turbocharge the search over the next few years, a rapid uptick in discoveries is expected.
Read more at: NASA

Debris Of Destroyed Soviet Satellite Poses No Threat To Space Objects, Says Military Chief
The debris of a Soviet satellite that was destroyed by a direct hit during the tests on November 15 is under control and poses no threat to operational space vehicles, Chief of the Russian General Staff Valery Gerasimov said at a briefing for foreign military diplomats on Thursday.
"The fragments that emerged pose no threat to space activity in orbit. Currently, the fragments are moving along the trajectories outside the orbits of space stations, are under control and have been entered into the main catalog of the Russian space control system," Gerasimov said.
Read more at: TASS
Eagle Professor's Space Debris Removal Device Receives Patent
An Embry-Riddle Aeronautical University professor and his co-inventors patented a device that provides a workable strategy for combating the problem of debris accumulating in space from defunct satellites.
Known as the Drag De-Orbit Device, or D3, the invention can guide small satellites from low Earth orbit, maneuvering them through Earth's atmosphere, where they burn up. Destruction of the satellites — known as CubeSats, which are increasingly used in low-cost research experiments — is necessary to prevent them from colliding with and damaging other orbiting systems, including manned spacecraft such as the International Space Station.
Read more at: ERAU

NEW SPACE/COMMERCIAL
Here's How 3 Space Companies Aim to Replace the ISS
The International Space Station, with its many modules, four sets of solar arrays, and numerous visitors from around the world, has been an iconic presence in the night sky since the late 1990s and a symbol of global cooperation and space science. But it can't last forever.
In 2019, small cracks and air leaks appeared in the Russian-built Zarya module, the oldest piece of the station. Orbiting bits of space junk have threatened the spacecraft, too. As China assembles its own space station—whose core module, Tianhe, launched this April—NASA is developing plans for a successor to the aging ISS. Last week, the agency signed agreements with three US-based companies—Blue Origin, Nanoracks, and Northrop Grumman—to design space stations that would combine scientific and commercial activities.
Read more at: Wired
New Launch Vehicles Face Schedule Pressure
Executives of two launch companies insisted their vehicles will be ready for their inaugural flights in 2022 while a third acknowledged their new vehicle's first flight will likely slip beyond the end of next year.
During a panel discussion at Euroconsult's World Satellite Business Week here Dec. 13, Jarrett Jones, senior vice president for the New Glenn launch vehicle program at Blue Origin, backed away from an earlier schedule that called for that launch in the fourth quarter of 2022.
Read more at: Spacenews
Astra To Launch Mission For NASA From Florida Next Month
Astra will launch a NASA mission from Florida's Cape Canaveral Space Force Station in January, the California rocket builder announced on Monday (Dec. 6). The flight, Astra's first from Florida, will lift off from Cape Canaveral's Space Launch Complex-46.
Read more at: Space.com
Europe Opens Up A New Space To Commercial Services
These commercial services would overlap with the end of lifetime of the International Space Station that is expected to stop operations most likely in the early 2030s.
"We are at an unprecedented crossroads. One of the major challenges for Europe is to remain relevant in low Earth orbit, and to stay competitive amongst other spacefaring nations," says David Parker, ESA's director of human and robotic exploration.
Read more at: ESA
Ursa Major Raises $85M To Disrupt The Vertically Integrated Launch Sector
The launch sector is getting crowded. Many of the biggest players are building their own rocket engines, but space startup Ursa Major is betting that many new launch providers would rather outsource the engine than build it in-house.
Six years after being founded by former SpaceX and Blue Origin propulsion engineer Joe Laurienti, the company is ready to scale up its ambitions, and it just closed its largest funding round to date to do so: an $85 million Series C led by funds and accounts managed by BlackRock, as well as participation from XN, Alsop Louie, Alpha Edison, Dolby Family Ventures, KCK, Space Capital, Explorer 1, Harpoon Ventures and others.
Read more at: Techcrunch
SCIENCE AND TECHNOLOGY

Europe Awards Study Contract For Disruptive Satellite Constellation Ideas
A consortium of more than 20 European space companies said Dec. 8 it won a six-month contract to study disruptive ideas for Europe's planned satellite broadband constellation.
The contract from the European Commission is worth 1.4 million euros ($1.6 million) and was awarded to New Symphonie, a consortium led by market intelligence firm Euroconsult and French satellite surveillance startup Unseenlabs.
New Symphonie aims to investigate and recommend the most optimal infrastructure for Europe's sovereign multi-orbit connectivity vision, drawing on new business models and capabilities in the emerging space ecosystem.
Read more at: Spacenews
SpaceX Installs Starship Booster On Orbital Launch Mount For The Third Time
After several signs of imminent activity on Sunday, SpaceX has installed Super Heavy Booster 4 (B4) on Starbase's lone 'orbital launch mount' for the third time.
Around 10am CST (UTC-6), SpaceX began retracting more than a dozen clamps that hold the 69m (~225 ft) tall Super Heavy – the largest booster ever built – to its transport and work stand. By 11:30am, Booster 4 was safely extracted from the stand and hovering above it as the lift team crossed their Ts and dotted their Is before proceeding. SpaceX's newest Starbase crane then spun around and crawled a short distance to the orbital launch mount, where it lifted Booster 4 above the mount.
Read more at: Teslarati
How NASA's New Laser Communications Mission Will Work In Space
A "data hunger" in space is driving the launch of a new laser communications mission, a NASA official told Space.com.
The Laser Communications Relay Demonstration will launch on the United States Space Force Space Test Program 3 (STP-3) mission no earlier than Dec. 5 at 4:04 a.m. EST (0904 GMT). You can watch the rocket launch Sunday online courtesy of United Launch Alliance, which is flying the mission on an Atlas V rocket.
Read more at: Space.com
With Further Delays To BE-4 Rocket Engine, Vulcan May Not Make 2022 Debut
Blue Origin is unlikely to deliver two flight-ready versions of the BE-4 rocket engine to United Launch Alliance (ULA) before at least the second quarter of 2022, two sources say. This increases the possibility that the debut flight of ULA's much-anticipated new rocket, Vulcan, could slip into 2023.
Vulcan's first stage is powered by two BE-4 engines, which burn methane and are more powerful than the space shuttle's main engines. The sources said there recently was a "relatively small" production issue with fabrication of the flight engines at Blue Origin's factory in Kent, Washington.
Read more at: Arstechnica
Artemis 1 Launch Attempt Constraints, Rocket Readiness Slips To Mid-February 2022
When NASA's Exploration Ground Systems (EGS) program and prime processing contractor Jacobs have configured the Artemis 1 Space Launch System (SLS) vehicle for launch day, they expect to have one-week periods to get the mission to the Moon off the ground. Between propellant consumption of the two liquid SLS stages and a 20-day long period where the range safety system is validated for use, up to three attempts could be conducted to tank the vehicle and launch within that week's time before teams would have to stand down.
Read more at: NASA spaceflight
Themis Tanking Test Marks Milestone In ESA's Path To Reusability
The ESA (European Space Agency) has taken a major step towards developing reusable rockets with the completion of a series of tanking tests for its Themis vehicle, which will serve as a testbed for the agency to experiment with launch and landing operations.
After initially announcing plans for a reusable rocket – Ariane Next – to succeed the Ariane 6 rocket currently in development, as well as the potential to incorporate reusability into Ariane 6 itself, the ESA has been working quietly on the project. While the initial announcements outlined hop tests of a pathfinder vehicle, Themis, the agency has recently given an update to its plans, whose ultimate goal is the development of a launch vehicle with a reusable first stage in the 2030s.
Read more at: NASA spaceflight
A Special Sleeping Bag Could Help Astronauts With Vision Issues In Space
An astronaut's eyes can change during spaceflights that last six months or more. That could be a problem for future planned missions. After decades of research, scientists may have a seemingly unlikely solution: a sleeping bag, developed in conjunction with REI, that pulls fluids away from the brain.
A concern that has emerged regarding astronauts is how their eyes change during long-duration spaceflight, lasting six months or longer, and potential impacts to their eye health over time. Crew members typically spend four to six months on the International Space Station, but future planned missions lasting a year or longer warrant more investigation, according to researchers.
Read more at: CNN
SPACE POLICY
FAA Says Lack Of Federal Whistleblower Protections Is 'Enormous Factor' Hindering Blue Origin Safety Review
Jeff Bezos' rocket company, Blue Origin, became the subject of a federal review this fall after a group of 21 current and former employees co-signed an essay that raised serious questions about the safety of the company's rockets — including the rocket making headlines for flying Bezos and other celebrities to space.
But that review was hamstrung by a lack of legal protections for whistleblowers in the commercial spaceflight industry, according to emails from Federal Aviation Administration investigators that were obtained by CNN Business.
Read more at: CNN
Mexico Joins Artemis Accords
The government of Mexico announced Dec. 9 that it is signing the U.S.-led Artemis Accords outlining best practices for space exploration.
Marcelo Ebrard Casaubon, Mexico's secretary of foreign relations, announced that Mexico would become the fourteenth country to sign the Artemis Accords, a document addressing various issues regarding safe and sustainable space exploration, many of which are directly tied to the Outer Space Treaty and other international accords.
Read more at: Spacenews
France To Mimic Musk With Own Spacex-Style Launcher, Minister Says
European space company ArianeGroup will develop a reusable mini-launcher to compete with the likes of Elon Musk's SpaceX, French Finance Minister Bruno Le Maire said on Monday.
The launcher "must be able to be operational in 2026", Le Maire said during a trip to the ArianeGroup site at Vernon in Normandy, where the engines of Ariane rockets are tested.
"For the first time Europe…will have access to a reusable launcher. In other words, we will have our SpaceX, we will have our Falcon 9. We will make up for a bad strategic choice made 10 years ago," Le Maire said.
Read more at: Reuters
India, Russia Agree To Enhance Space Cooperation
India and Russia have agreed to strengthen cooperation in the space sector, including human spaceflight programs and satellite navigation. The two countries also promised to seek "mutually beneficial" cooperation in developing launch vehicles and the use of outer space for peaceful purposes, including planetary exploration.
These were part of a broader set of trade, military and technology agreements reached during a Dec. 6 summit between Indian Prime Minister Narendra Modi and Russian President Vladimir Putin in New Delhi.
Read more at: Spacenews
Space Council Gets Not Only More Members, But Expanded Authority in New E.O.
President Biden's Executive Order on the White House National Space Council not only added five members, but expanded the Council's authority to include making budget recommendations for the President's space priorities.
Vice President Kamala Harris chaired the first Space Council meeting of the Biden-Harris Administration on December 1, 2021. In conjunction with that, Biden signed a new Executive Order setting the Council's membership and responsibilities. The new Executive Order supersedes the two issued by President Trump in 2017 and 2020.
Read more at: Spacepolicy online
South Korea, Australia Sign MOU on Space Cooperation
South Korea and Australia signed a memorandum of understanding (MOU) to cooperate on space exploration, launch services and satellite navigation. The two countries also agreed to improve their capacities in space situational awareness, Earth observation, space traffic and debris management.
The MOU was signed during a Dec. 10 video call between South Korea's science and ICT minister Lim Hye-sook and Australia's science and technology minister Melissa Price. The two nations announced this Dec. 13 during a summit between President Moon Jae-in of South Korea and his Australian counterpart, Prime Minister Scott Morrison, in Canberra.
Read more at: Spacenews
Russia Strikes Deal With NASA For First Cosmonaut On SpaceX Flight
Russia's only active female cosmonaut, Anna Kikina, will make her first trip into space in fall 2022 as the first Russian to fly on a SpaceX Crew Dragon capsule, Russia's space agency announced Wednesday on Twitter. Dmitry Rogozin, director general of Russia's Roscosmos agency, said his program has pledged a seat of a Russian Soyuz capsule to an American astronaut in return.
Read more at: UPI

SPACE DEFENSE
Echoing Hyten, Grady Says Pentagon Should Stop Over-Classifying Info
Adm. Christopher Grady, President Joe Biden's pick to become the next vice chairman of the Joint Chiefs of Staff, told Senate lawmakers today that he would work to counter the Pentagon's habit of over-classifying information, picking up a pet issue often bemoaned by his predecessor.
"In the end, I think we need to work hard to always push that down — the classification down — but still remaining sensitive to sources and methods that you correctly point out," the admiral told Sen. Richard Blumenthal, D-Conn.
Read more at: Breaking defense
Should Killing a Satellite Provoke War on Earth?
As the Space Force approaches its second birthday, service leaders are considering how to respond to an attack on assets in orbit. The prospect is far from merely hypothetical, as illustrated by Russia's test that pulverized one of its own satellites in November. A strike on U.S. assets could spark a conflict in land, air, sea or cyber domains, Brig. Gen. John Olson, the mobilization assistant to the chief of space operations, said Wednesday.
Read more at: Defenseone
Space Command's Goal of Uniting All US Military Space Functions
The leaders at U.S. Space Command plan to figure out over the long term how to turn their command's service-affiliated component commands—units from the Air Force, Army, Marine Corps, and Navy—into "functional components."
The Space Force, on the other hand, already contributes "the lion's share of what we have," said U.S. Space Command's deputy commander, Space Force Lt. Gen. John E. Shaw, during the Mitchell Institute for Aerospace Studies' virtual Spacepower Forum on Dec. 10.
Read more at: Airforcemag
On National Security | Russia Showed It Can Attack. Is U.S. Space Force Ready To Defend?
Russia's anti-satellite missile test has raised calls for the United States and its allies to push for international norms to ban such tests.
But reaching an agreement on space arms control could take years or even decades. And until that happens, there is no guarantee Russia or another country won't attempt to blow more satellites out of the sky, including those belonging to the United States.
The Russian military on Nov. 15 launched a Nudol ballistic missile that intercepted a defunct Soviet-era satellite in low Earth orbit. The U.S. government said the strike created an estimated 1,500 pieces of trackable debris. U.S. Space Command, as of Dec. 2, had identified orbits for 207 debris items from the event and will continue to catalog more objects in the coming weeks and months.
Read more at: Spacenews
Military Interest In The Moon Is Ramping Up
There is growing interest in protecting strategic assets in cislunar space, the realm between Earth and the moon. The U.S. Space Force is not the only entity engaged in reflecting on the topic of how best to extend military presence far from Earth. Other nations such as China are doing so as well. Parallel to air, land and sea skirmishes between nations here on Earth, is cislunar space, and perhaps the moon itself, an emerging military "high ground" and new territory for conflict? There's a variance of views, according to experts Space.com talked to.
Read more at: Space.com
Final Defense Bill Nixes Space Guard, Directs Classification Review Of Space Programs
The Senate and House Armed Services Committees in a compromise National Defense Authorization Act for Fiscal Year 2022 removed language that would have created a Space National Guard, and included a provision directing DoD to identify space programs that could be declassified.
The bipartisan compromise bill, released by the committees Dec. 7, directs DoD to report back on future investments in space launch capabilities and commercial space technologies.
Read more at: Spacenews
U.S. Space Force Holds War Game To Test Satellite Network Under Attack
The United States is testing satellite resiliency to threats from China and Russia miles above the earth's surface, just weeks after Russia shot down an aging communications satellite.
The computer-aided simulations included potential shooting down of U.S. missile-tracking satellites, satellite jamming, and other electronic warfare "effects" that are possible tactics in space warfare. Actual satellites are not used.
Read more at: Reuters
VARIOUS
Johnson Space Center Rocket Park Named For Former Director George Abbey
George Abbey now has more than a herd of longhorns to his name at the entrance to NASA's Johnson Space Center.
Driving by the Houston home to NASA's human spaceflight program, past the 35-acre pasture established by Abbey for Texas Longhorn cattle to graze, visitors now come across a sign dedicating Johnson's Rocket Park to the Apollo-era engineer and former center director. The George W.S. Abbey Rocket Park displays one of only three remaining Saturn V rockets that was used to launch the first astronauts to the moon more than 50 years ago.
Read more at: Space.com
The FAA Is Giving Jeff Bezos, Richard Branson, And Other Private Spaceflight Passengers Official 'Astronaut Wings' Before Discontinuing The Honor
Jeff Bezos, Richard Branson, William Shatner, and 12 others will be given official "astronaut" wings by the Federal Aviation Administration, the agency announced on Friday. The FAA awards its Commercial Astronaut Wings to those who have launched at least 50 miles (80km) above the Earth's surface on an FAA-approved spacecraft. The 15 individuals receiving the symbolic honor hail from a SpaceX crew, Blue Origin's New Shepherd craft, and Virgin Galactic's SpaceShipTwo, the FAA said in a statement.
Read more at: Business insider
NASA's Chilli Pepper Experiment Broke 2 World Records, Including One For Feeding The Most Astronauts
A NASA plant experiment, which consisted of growing and harvesting chilli peppers in space, broke a record for feeding the most astronauts from a crop grown in space.
The experiment also made history as the longest one to take place on the International Space Station (ISS).
It was the second time chilli peppers had been grown in space. Insider's Sinéad Baker reported in November that the first time around, the ISS crew used them in tacos, along with fajita beef and vegetables.
Read more at: Business insider

Saving The Shuttle Simulator—"It Was An Artifact That Needed To Be Preserved"
Every NASA astronaut who ever rode aboard the space shuttle, more than 350 of them, first sat in its full-motion simulator. And even though the simulator was firmly on the ground, anchored inside Building 5 at Johnson Space Center, it offered one hell of a ride.
"It was absolutely identical to what we flew," says Bonnie Dunbar, a former NASA astronaut who launched on the space shuttle five times from 1985 to 1998. "It rolled over on its back. It would vibrate as if you were going through a launch and landed like a shuttle entry. If you wanted to go into space, you had to pass the training in the motion simulator."
Read more at: Arstechnica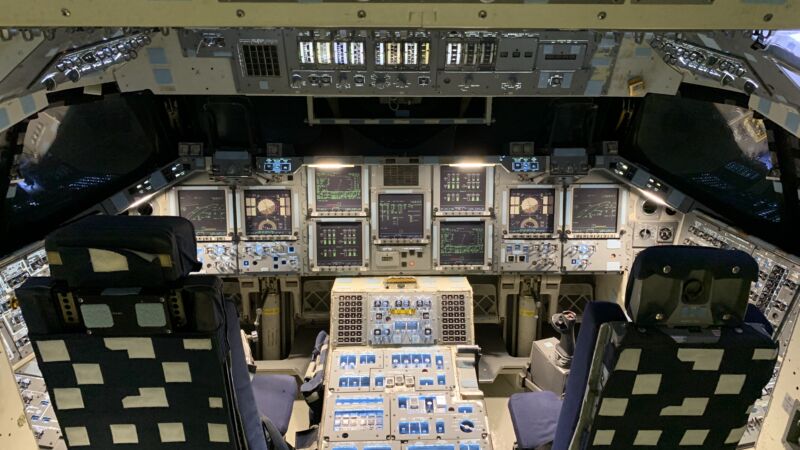 Former Airbus Chief Executive Officer Dirk Hoke Appointed to Voyager Space Advisory Board
Voyager Space, a global leader in space exploration, today announced Dirk Hoke has joined the company's advisory board. Hoke served as the CEO of Airbus Defence and Space (Airbus) for five years as well as on the company's executive council. He joins a renowned group of industry experts guiding Voyager as it continues its mission to create a vertically integrated, publicly traded NewSpace company.
Before joining Airbus in 2016, Hoke worked at Siemens, where he held various executive-level positions. His career spans 25 years and five continents in various industries, often focusing on digitalization.
Read more at: Yahoo
NASA Administrator Pays Tribute to Senior Advisor Mark Geyer
The following is a statement from NASA Administrator Bill Nelson on the passing of Mark Geyer, senior advisor to associate administrator Bob Cabana, and former center director at the agency's Johnson Space Center in Houston:
"Today, we mourn the loss of a giant for human spaceflight and a beloved member of the NASA family: former Johnson Space Center Director Mark Geyer. I offer my deepest condolences to Mark's wife, Jackie, his three children, and the entire Geyer family.
"Like so many Americans, Mark spent his childhood watching the Gemini and Apollo missions. It inspired him to join NASA. It is difficult to overstate the difference he made.
Read more at: NASA
New Book 'Space Forces' Examines The Cultural Drivers Of Space Exploration
Space exploration doesn't happen in a vacuum. Instead, our ideas of space exploration are shaped by our cultural contexts, according to architecture and urban design professor Fred Scharmen.
Scharmen grew up obsessed with human spaceflight and has returned to the topic as an architect to explore how ideas about spaceflight are influenced by the hopes and fears and fashions of the culture in which they are developed. He analyzes seven different spaceflight visions spanning 150 years in his new book, "Space Forces: A Critical History of Life in Outer Space" (Verso, 2021).
Read more at: Space.com
Time Person of the Year: Elon Musk, CEO of Tesla and SpaceX, Named Most Influential of 2021
Time magazine has named CEO of Tesla and SpaceX Elon Musk as Person of the Year. "Person of the Year is a marker of influence, and few individuals have had more influence than Musk on life on Earth, and potentially life off Earth too," Time editor-in-chief Edward Felsenthal wrote. "In 2021, Musk emerged not just as the world's richest person but also as perhaps the richest example of a massive shift in our society." It was indeed a banner year for Musk, who garnered attention for becoming the richest person in the world in part due to the rise in Tesla's (TSLA) stock price. With SpaceX, Musk launched the first-ever mission to Earth's orbit with a crew of only tourists and no professional astronauts.
Read more at: CNN