TOP NEWS
To All The Rockets We Lost In 2020 And What We Learned From Them
Launching rockets is hard. Most of the time we get it right, but sometimes unexpected things happen. Perhaps it's because of a stage failure or perhaps it's because of using a daring prototype, like SpaceX's Starship. But, as devastating as a failure can feel, it can help the teams behind these launches to learn and grow, helping them to continue to improve spaceflight.
Below is a list of the craziest rocket explosions and failures of 2020 (not including situations where a rocket had an anomaly en route but was still able to reach orbit
Read more at: Space.com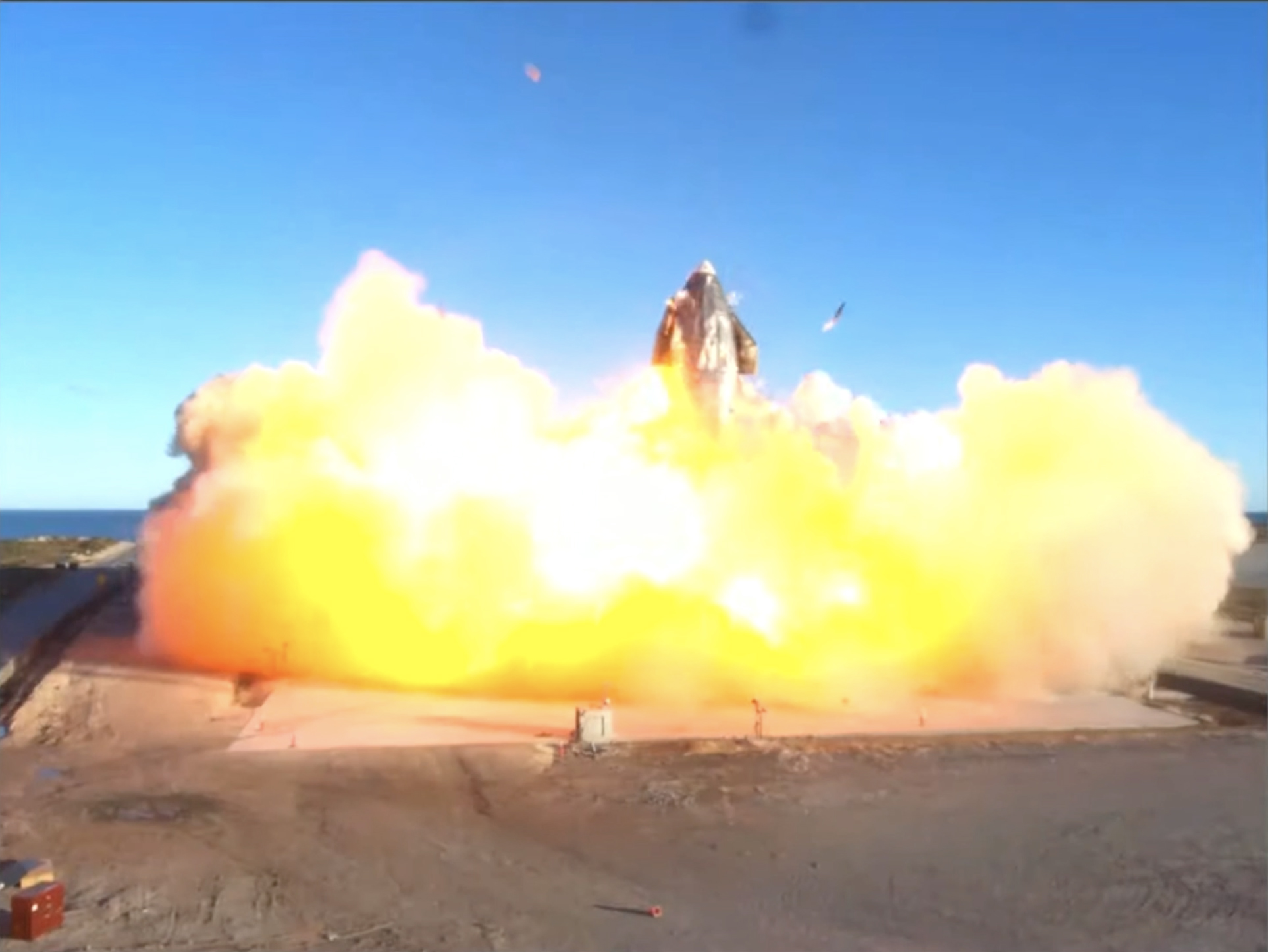 The Year Ahead: 2021 Poses Risks, Challenges, Rewards (Part 1)
SpaceX and United Launch Alliance (ULA) will headline an aggressive campaign of launches by their Falcon 9, Atlas V and Delta IV Heavy fleets in 2021 to deliver a multitude of scientific, military and commercial payloads aloft for a range of customers. Up to three flights of SpaceX's Falcon Heavy and two missions by ULA's Delta IV Heavy are manifested, together with the inaugural test flight of the new Vulcan-Centaur heavylifter and NASA's Space Launch System (SLS) at some stage in the second half of the year.
Additionally, other launch providers in the form of Rocket Lab's Electron booster, Northrop Grumman Corp.'s Antares and Minotaur vehicles, Astra's Rocket-3 and Virgin Orbit's air-launched LauncherOne have an equally ambitious plate of missions scheduled for 2021.
Read more at: America space

Record Year for FAA Commercial Space Activity
A record number of launches, new streamlined launch and reentry licensing regulations, and a historic licensed crewed mission are some of the noteworthy commercial space transportation achievements of the Federal Aviation Administration (FAA) in 2020. The FAA will build on these accomplishments in the coming year.
"This record-setting year in launches, and the new streamlined launch and reentry licensing regulations, bode well for continued rapid growth of America's commercial space sector," said U.S. Transportation Secretary Elaine L. Chao.
Read more at: Spacedaily

Is SpaceX Versus China The Only Space Race That Matters?
The private capital fueling the space race in the US still hasn't produced a competitor to pressure SpaceX, whose primary rival may be China's space program, not other businesses in the US and Europe, or Russia's space program.
As the year closes, Elon Musk's space company has flown 26 missions into space, only topped by the 34 sent into orbit by China's space agencies.
Read more at: QZ

China's Space Achievements Out Of This World
China's space industry has produced a remarkable scorecard this year: characterized by the nation's first independent Mars mission, the completion of a global navigation satellite network and a landmark adventure that retrieved rocks and soil from the moon.
The most significant event in China's space field, and also one of the most notable space activities globally, this year-the Chang'e 5 robotic mission-returned 1,731 grams of lunar rock and soil to Earth, marking a historic accomplishment 44 years after the last lunar substances were retrieved.
Read more at: Spacedaily

Roscosmos Head Reveals Likely Cause of Crack in ISS Hull
The crack discovered in the hull of the Russian segment of the International Space Station (ISS) in October might have been caused by a micrometeorite impact, head of Russia's space agency Roscosmos Dmitry Rogozin said.
During an interview on Rossiya 24 TV channel, he suggested that the damage may also be "technological" in nature, though he did not elaborate on this.
Read more at: Sputniknews

Russia To Send Equipment For Investigating Air Leak To ISS In February — Roscosmos
Equipment for a detailed study of a pressure leak aboard the International Space Station (ISS) will be delivered by Russia's Progress space freighter in February 2021, Roscosmos Director General Dmitry Rogozin said on Tuesday.
"In February, we will send a Progress space freighter to deliver vital supplies, first of all equipment for a more detailed study into causes of the air leak aboard the station," the space official said in an interview with the Komsomolskaya Pravda radio station on Tuesday.
Read more at: TASS

NEW SPACE
The Year of the Four Spaceships: Final Report
Back in February, I went out on a limb and predicted that 2020 could be the Year of the Four Spaceships, with SpaceX, Boeing, Blue Origin, and Virgin Galactic and reaching major milestones in human spaceflight.
With the disruption and deaths caused by the COVID-19 pandemic, it wasn't the easiest year to get things done. Keeping that in mind, let's see how the companies did in 2020
Read more at: Parabolic arc

Will Axiom Space Provide A Commercial Space Station Replacement For NASA's ISS?
Axiom Space has announced that it is creating an office park and manufacturing center at the Houston SpacePort at Ellington Field.
The development is a hopeful sign that, despite foot dragging by Congress, a commercial replacement for the International Space Station (ISS) may well happen. The United States has a chance to avoid a "space gap" when the ISS reaches the end of its operational life, like the one that happened between the end of the space shuttle program and the first launch of the SpaceX commercial crew Dragon mission.
Read more at: Hill

Ten Companies Bid For NASA Small Launch Vehicle Contract
A NASA small launch vehicle competition attracted bids from 10 companies, but half of them were effectively disqualified because of deficiencies or other problems.
NASA announced Dec. 11 it was awarding contracts to Astra Space, Firefly Aerospace and Relativity Space for its Venture Class Launch Services (VCLS) Demo 2 program. The contracts, with a combined value of $16.7 million, include one launch by each company carrying clusters of cubesats as part of a NASA effort to help demonstrate new small launch vehicles.
Read more at: Spacenews

Firefly Aerospace and Adaptive Launch Solutions Sign Multi-Launch Agreement
Firefly Aerospace, Inc., a leading provider of economical and dependable launch vehicles, spacecraft, and in-space services, and Adaptive Launch Solutions (ALS), a designer of multi-manifest hardware, avionics and sequencers, and an integrator of single and multiple satellites, today announced they have signed a multi-year Launch Services Agreement (LSA) which includes four Alpha launches beginning in 2021.
"Small launch provides small satellite owners right sized, right priced access to space meeting their program and business goals," said Phil Smith, CEO of ALS.
Read more at: yahoo news

SPACE HAZARDS & SPACE TRAFFIC MANAGEMENT
Fireballs, Spaceships And … Iguanas? 7 Strange Things That Fell From The Sky In 2020
Space rocks crash to Earth carrying compounds that were formed billions of years ago. Spaceships perform fancy flips in the air but explode when they touch back down too quickly. And sometimes, iguanas fall from trees and land belly-up, frozen on the ground.
Here's a list of seven intriguing objects — and a few reptiles — that made headlines for falling from the sky.
Read more at: Space.com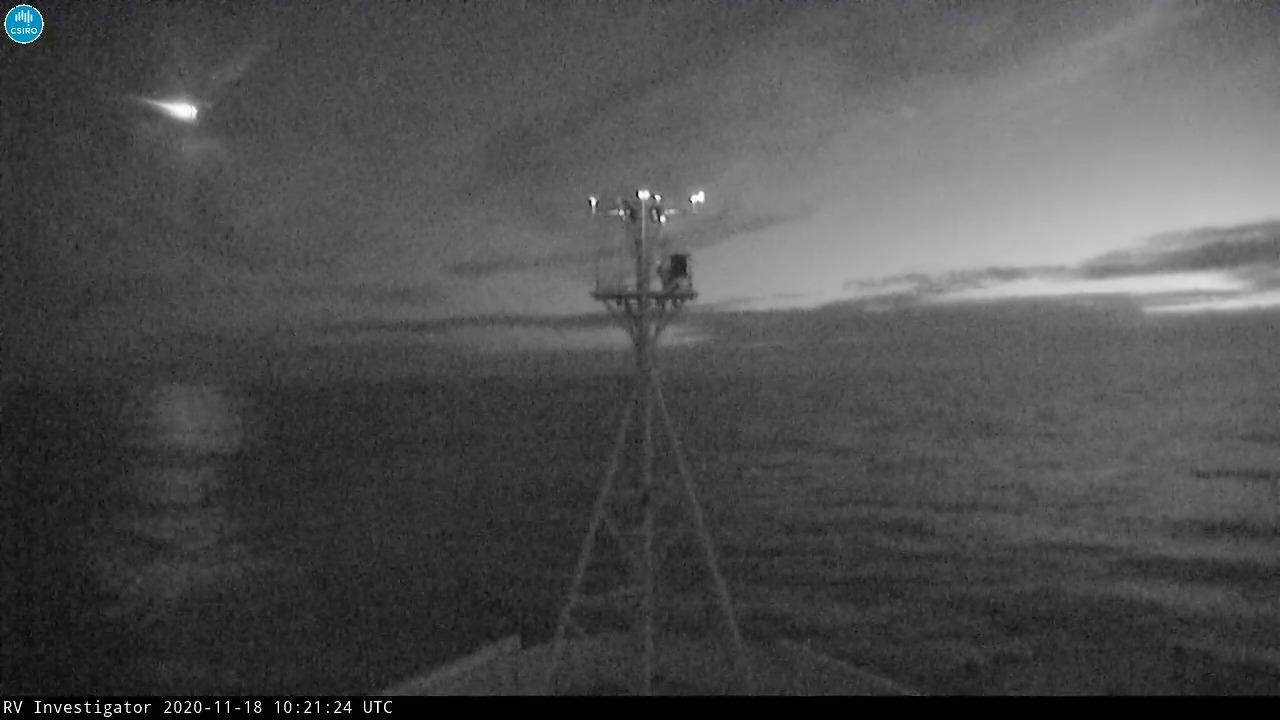 NASA Approves Two New Missions To Study Space Weather
NASA has given the go-ahead to a pair of heliophysics missions designed to aid the study of space weather.
Both the Extreme Ultraviolent High-Throughput Spectroscopic Telescope Epsilon Mission, or EUVST, and the Electrojet Zeeman Imaging Explorer mission, or EZIE, aim to illuminate the physics of solar wind, solar flares and coronal mass ejections, the phenomena that produce electromagnetic storms and propel them toward Earth.
Read more at: Spacedaily

Knowledge Of Asteroid Composition To Help Avert Collisions
The European Space Agency ESA and NASA are working together to determine how the Earth might be protected against the threat posed by asteroids by altering their trajectory. VTT is taking part in the project by determining the mineral composition of the asteroids. This is happening for the first time with a nanosatellite mounted hyperspectral camera.
The joint ESA and NASA mission will test deflecting asteroids using a kinetic impactor – a probe that is steered to collide with an asteroid.
Read more at: Spacedaily

White House Releases Implementing Strategy for Planetary Protection
The White House today released a strategy for implementing the section of U.S. National Space Policy regarding planetary protection — protecting Earth from harmful contamination by microbes from elsewhere in the solar system and vice versa. The topic has gained new prominence in recent years as not only more countries, but companies, make plans to send probes into deep space.
The new strategy was developed by an Interagency Working Group led by the White's House National Space Council and Office of Science and Technology Policy (OSTP) established in July 2020 while the Trump Administration's updated National Space Policy was still in development.
Read more at: space policy online

Russia's Constellation Of Civilian Satellites Now Has 99 Spacecraft
The number of Russian satellites that are used for social, economic and scientific purposes, as well for research and navigation, was increased to 99 in 2020, Russia's state-run space corporation Roscosmos said in a statement on Wednesday.
"The Russian orbital constellation used for social, economic, scientific and navigational purposes now comprises 99 spacecraft," the statement says.
Read more at: TASS

SCIENCE & TECHNOLOGY
China's New Powerful Solid Rocket Engine Conducts Test Run
China successfully conducted a test run of its new huge solid rocket booster engine in Xi'an, northwest China's Shaanxi Province, on Wednesday.
The three-stage booster engine with a diameter of 3.2 meters is currently the most powerful solid rocket engine with the largest thrust, diameter, explosive payload and the longest ignition time in China.
Read more at: CGTN

Danes Staying In Origami-Inspired 'Lunar' Camp In Greenland End Their Mission
The two architects built the foldable futuristic-looking shelter as part of an experiment to establish whether ordinary people without training could survive in harsh conditions, including those on the Moon.
Danish "space architects" Sebastian Aristotelis and Karl-Johan Sorensen have wrapped up their mission in Greenland aimed at testing a "Lunark" shelter – an origami-inspired camp designed to withstand lunar conditions.
Read more at: Moondaily
Atomic-Scale Nanowires Can Now Be Produced At Scale
Researchers from Tokyo Metropolitan University have discovered a way to make self-assembled nanowires of transition metal chalcogenides at scale using chemical vapor deposition. By changing the substrate where the wires form, they can tune how these wires are arranged, from aligned configurations of atomically thin sheets to random networks of bundles. This paves the way to industrial deployment in next-gen industrial electronics, including energy harvesting, and transparent, efficient, even flexible devices.
Read more at: Nanodaily
NASA Studies Fruit Flies To Understand Astronaut Sleep Cycles
Tiny fruit flies are helping NASA study how brain activity and sleep patterns change when organisms live in the microgravity of space.
An experiment on the International Space Station will build on the United States' legacy of using fruit flies to understand how life endures in space.
The experiment, known as Genes in Space-7, uses genetic matter derived from fruit fly brains to understand their circadian rhythm – or 24-hour sleep cycle.
Read more at: Spacedaily
Elon Musk Reveals Plan To Catch SpaceX Rockets On Launchpad So They Can Set Off Again In An Hour
SpaceX is planning to be able to catch rockets on their launchpads so they can take off again within an hour, Elon Musk has said.
The proposal would mean the Super Heavy rockets, which are currently in development, would fall back down to Earth and be caught by the launch tower arm that holds the rockets up before they take off.
Mr Musk revealed the plan as he reiterated his idea that the ultimate mission of SpaceX is to build around "1,000 Starships to create a self-sustaining city on Mars".
Read more at: Independent
Elon Musk's SpaceX Crewed Launches Led Space Events In 2020
Launching people into orbit from U.S. soil again during two SpaceX launches topped the year's accomplishments in spaceflight. With that and other achievements, it was a strong year for Elon Musk's company.
The launch of the Dragon Endeavour at the end of May with two astronauts on board, followed by the Crew 1 mission's successful flight starting Nov. 15, stood out as historic achievements to spaceflight experts.
"In the end, it's about the commercialization of spaceflight and what a tremendous success that has been," said retired astronaut Mike Massimo, now a professor teaching spaceflight topics at Columbia University in New York.
Read more at: Spacedaily
SPACE POLICY
EU Space Policy: It's not all about rocket science
Although space technology actually 'is' rocket science – and often feel like it's only accessible to scientists – it's actually a lot closer to us than we think. We rely on space technology several times every single day: for car navigation systems, satellite TV, mobile phones and even for withdrawing money. We also have satellites that provide speedy data when forest fires, earthquakes or floods strike.
The space industry creates almost ten percent of the European Union's GDP and it is worth between €46-54bn to our economy.
Read more at: parliament magazine

President Signs Law Protecting Lunar Heritage Sites
Last night as many were celebrating New Year's Eve, President Trump was busy signing legislation into law including a bill to protect heritage sites on the Moon like the Apollo 11 landing site. As enacted, the bill applies only to NASA's partnership agreements with companies to conduct lunar activities, not to companies licensed to conduct lunar activities, the focus of the original version.
As passed by the Senate in July 2019, the bill would have required agencies issuing licenses to conduct lunar activities to require applicants to agree to abide by recommendations in the 2011 report "NASA's Recommendations to Space-Faring Entities: How to Protect and Preserve the Historic and Scientific Value of U.S. Government Lunar Artifacts" and any successor reports.
Read more at: Spacepolicy online

In Conversation With Dr Rajeswari Rajagopalan, Head Of Space And Nuclear Policy Initiative At ORF
This is the second article in the weekly series of Expert's Opinion, where we talk to academics who study AI or other emerging technologies and their impact on society and the world. This week, we spoke with the head of the Nuclear and Space Policy Initiative at the Observer Research Foundation (ORF), Dr Rajeswari Rajagopalan. 
The Department of Science recently released a draft for the new space policy that promotes the introduction of private players into the space sector. This has been greeted with both enthusiasm and scepticism at the same time.
Read more at: Analytics India

Scott Pace Departing White House National Space Council Today
Scott Pace will return to George Washington University effective tomorrow, January 1, after a three-and-a-half year leave of absence while serving as Executive Secretary of the White House National Space Council. In a statement he said he is looking forward to resuming his career "educating future space leaders."
Pace was Director of the Space Policy Institute at GWU's Elliott School of International Affairs before being tapped by the Trump Administration to lead the National Space Council staff. He is returning to that position.
Read more at: Spacepolicy online

Roscosmos Creates Special Directorate For Lunar Missions
A special directorate in charge of future lunar missions has been created at the Russian space corporation Roscosmos, the corporation's CEO, Dmitry Rogozin, said in a special message of New Year greetings to Russia's cosmonauts.
"Roscosmos has created a special directorate, of which I am in charge myself, to be well up on all the nuances and elements of preparations for lunar missions. This sets new tasks to and opens up new prospects in front of crewed space flights," Rogozin said in a video message uploaded to the Roscosmos website on Thursday.
Read more at: TASS

SPACE DEFENCE
The 6 Big Military Space Stories Of 2020
The first full year for the U.S. Space force marked an eventful stretch for the military in space.
From the growth of the nascent military branch to the award of massive new launch contracts, 2020 was a busy year in the space domain. Just this December, the Trump administration formalized its thinking about space in a new National Space Policy and gave Space Force members a surprise birthday gift: an official name. With new developments, launches and announcements spilling out throughout this year, even the most ardent observers could be forgiven for missing a story or two.
Read more at: c4isrnet

Congress Adds $1.3B To Missile Defense Agency's Budget In Spending Bill
Congress has added $1.3 billion into the Missile Defense Agency's fiscal 2021 budget, in excess of what the agency asked for in February.
The agency had requested $9.13 billion, a $1.27 billion decrease from last year's budget, but also submitted a list of unfunded requirements that totaled nearly $1 billion.
In the bill, lawmakers describe a "concerning" disconnect between the MDA's budget and the 2017 National Security Strategy, the 2018 National Defense Strategy and the 2019 Missile Defense Review.
Read more at: Spacewar

Lunar Gold Rush Could Create Conflict On The Ground If We Don't Act Now
When it comes to the Moon, everyone wants the same things. Not in the sense of having shared goals, but in the sense that all players target the same strategic sites – state agencies and the private sector alike. That's because, whether you want to do science or make money, you will need things such as water and light.
Many countries and private companies have ambitious plans to explore or mine the Moon. This won't be at some remote point in time but soon – even in this decade.
Read more at: Moondaily

2021: A Space (Force) Odyssey: Norms, Arms Control & Warfighting
The past year was such a momentous year in national security space, it's hard to put a lasso around all the policy, political, bureaucratic and technical issues facing US decision-makers next year.
In a totally unscientific poll (comprising people we could reach before the holiday lull), analysts and industry experts raised a handful of critical questions regarding the service's maturation under a new administration likely to be less, well, focused on space in general. But they also raised are a number of macro economic and geopolitical trends in motion, which the US needs to begin to address or risk deleterious affects on national security.
Read more at: Breaking defense

Arianespace Orbits The CSO-2 Military Observation Satellite For France
For its 10th and final launch of the year, Arianespace used a Soyuz rocket to orbit the CSO-2 defense and security observation satellite for the French CNES space agency (Centre National d'Etudes Spatiales) and DGA defense procurement agency (Direction generale de l'armement), on behalf of the French armed forces.
With this launch, Arianespace has once again demonstrated its ability to ensure independent access to space for France and Europe.
Read more at: Spacewar

VARIOUS
From Around The Globe, A Small Cadre Of Trackers Document Classified Satellites
Charles Phillips waits until the sun sets on a cold day and then carries his Nikon D200 to a baseball field behind his house.
He places his tripod on the pitcher's mound, opens the Orbitrack app and waits for a satellite to move over the horizon.
He can't see the satellite, but the app shows its path. So Phillips points his camera at a star it's supposed to pass and starts taking pictures. He won't know if he captured it until later, while adjusting the photo's brightness on his computer, if a faint, streaky line appears in the picture.
Read more at: Houston chronicle

Nigeria's Space Research Agency Defends Employment Of Staff Without Scientific Or Technical Skills
NARSDA image-maker, Felix Ale who spoke to The ICIR, said  employing young Nigerians at the space centre irrespective of their educational discipline is not a problem if it addresses the issues of unemployment in the country.
He made this comment against the background of the comment made recently by Senator Ajayi Boroffice, the deputy Senate majority leader.
Read more at: icirnigeria

Stopping the Shuttle: Remembering the Drag Chute, 30 Years On
We watchers of the space program became accustomed to Space Shuttle landings, almost as much as we did their launches. On more than a hundred occasions between April 1981 and July 2011, we watched as the sleek black-and-white orbiters appeared in the Florida, California or—in the case of STS-3—in the New Mexico, plummeted like fast-moving bricks towards their runways and alighted with pinpoint grace on long expanses of concrete or dry-lakebed. Most landed without incident, although a few succumbed to burst tires, seized brakes and one almost "bounced".
Read more at: America space

Daniel M. Tellep, Engineer Who Steered Lockheed's Growth, Dies at 89
Daniel M. Tellep, an aerospace engineer who initiated a merger between Lockheed and Martin Marietta to form the world's largest military contractor, then became its first chief executive, died on Nov. 26 at his home in Saratoga, Calif. He was 89.
His death was confirmed by his daughter Susan Tellep.
Read more at: NYtimes

George R. Carruthers, Scientist Who Designed Telescope That Went To The Moon, Dies At 81
Read more at: Washington post

Book Review: One Giant Leap for Geopolitics
Most idealistic American kids watching the Apollo missions on TV back in the 1960s were quite content to believe that they were witnessing the opening of a grand new age of peaceful scientific exploration. Soon we'd be living on the moon, then going to Mars and beyond. After all, hadn't we just gone from sending men up in dinky capsules for 15-minute suborbital joyrides to landing on the moon's Sea of Tranquility in less than a decade?
Read more at: undark

Astronaut Terry Virts Shares An 'Insider's Guide' To Life In Space
Cutting the hair of another astronaut on the International Space Station is one of the most stressful things US Air Force Col. Terry Virts has ever done — even above spacewalking, flying F-16s, piloting a space shuttle and enduring multiple rounds of survival training around the world.
Virts, a NASA astronaut selected in 2000, had to do it twice for Italian European Space Agency astronaut Samantha Cristoforetti while on the space station between November 2014 and June 2015. He was afraid of messing it up.
Read more at: CNN