TOP NEWS
Spacewalkers Take Extra Safety Precautions For Toxic Ammonia
Spacewalking astronauts had to take extra safety precautions Saturday after possibly getting toxic ammonia on their suits from the International Space Station's external cooling system.
Victor Glover and Mike Hopkins had no trouble removing and venting a couple of old jumper cables to remove any ammonia still lingering in the lines. But so much ammonia spewed out of the first hose that Mission Control worried some of the frozen white flakes might have gotten on their suits.
Read more at: ABCnews
President Biden Nominates Bill Nelson to Serve as NASA Chief
President Joe Biden will nominate former Florida Senator Bill Nelson to lead NASA, according to a White House announcement released Friday (March 19).
In addition to a career spent representing the Space Coast in the federal government, Nelson's claim to space fame is that before becoming a senator, he interrupted his career as an elected official to serve as a payload specialist on a six-day flight of the space shuttle Columbia in 1986.
"In the Senate he was known as the go-to senator for our nation's space program," Biden officials wrote in a statement. "Most every piece of space and science law has had his imprint."
Read more at: Space.com
NASA Completes Engine Test Firing Of Moon Rocket On 2nd Try
NASA completed an engine test firing of its moon rocket Thursday, after the first attempt in January ended prematurely.
This time, the four main engines of the rocket's core stage remained ignited for the full eight minutes. Applause broke out in the control room at Mississippi's Stennis Space Flight Center once the engines shut down on the test stand.
NASA officials called it a major milestone in sending astronauts back to the moon, but declined to say when that might occur or even whether the first test flight without a crew would occur by year's end as planned.
Read more at: ABCnews
SPACE HAZARDS AND STM
Astroscale Space Debris Removal Demo Set For Launch
A mission will launch to space this weekend that aims to demonstrate commercial technology to remove orbital debris, such as a defunct satellite.
The showcase is being staged by the Astroscale company and will be run from an operations centre in the UK.
With more and more satellites being launched every year, there is now an imperative to try to keep orbits above the Earth clear of old junk.
And this ought to drive a vibrant market for debris removal services.
Read more at: BBC
U.S. Space Force Would Support Commercial Services To Remove Orbital Debris
Vice Chief of Space Operations of the U.S. Space Force Gen. David Thompson said it would make sense for the government to pay companies to clean up space junk if such services existed.
Orbital debris represents a risk to spacecraft and to safe operations in space, Thompson said March 16 in an interview with national security analyst John Nagl, of the Foreign Policy Research Institute.
"I'll pay by the ton if they can remove debris," Thompson said, noting that there are no companies that can do that today.
Read more at: Spacenews
NASA, SpaceX Sign Joint Spaceflight Safety Agreement
NASA and SpaceX have signed a joint agreement to formalize both parties' strong interest in the sharing of information to maintain and improve space safety. This agreement enables a deeper level of coordination, cooperation, and data sharing, and defines the arrangement, responsibilities, and procedures for flight safety coordination. The focus of the agreement is on conjunction avoidance and launch collision avoidance between NASA spacecraft and the large constellation of SpaceX Starlink satellites, as well as related rideshare missions. A conjunction is defined as a close approach between two objects in space, usually at very high speed.
Read more at: NASA
Space Force To Push Conversation On Spaceflight Safety, Orbital Debris
As more satellites are launched into space, there is a growing conversation about the need to keep the cosmos safe and establish rules of the road for orbital activities. The U.S. Space Force wants to get out in front of that discussion, said deputy chief of space operations Lt. Gen. B. Chance Saltzman.
"I think we need to be a leader in both helping devise rules and tenets of responsible behavior in space," Saltzman said March 19 on an webcast hosted by the Brookings Institution.
Read more at: Spacenews
How Do Tiny Pieces Of Space Junk Cause Incredible Damage?
In 2016, European Space Agency astronaut Tim Peake shared a photo of a quarter-inch dent gouged into a glass window of the International Space Station (ISS). The culprit? A tiny fleck of space junk.
The piece of debris, perhaps a paint flake or a metal fragment from a satellite, was only a few thousandths of a millimeter across — not much bigger than a single cell of E. coli.
But how can something so small cause visible damage?
Read more at: Space.com
NEW SPACE/COMMERCIAL
Chinese Private Firm To Build Space Lab By 2025
As China has scheduled 11 launch missions in the next two years for the building of its first space station, a private space technology start-up based in Huzhou, East China's Zhejiang Province has been keeping its pace close to the national program, with an ambitious goal of initiating an orbital space biology lab around 2025, firm founder Cheng Wei told the Global Times on Sunday.
It aims to conduct studies relating to changes in humans' vital signs in space to explore the development of future manned space missions, while also planning to load a self-generating life support system onboard its lab to study the feasibility of long-term human stays on moon or other extraterrestrial bodies.
Read more at: Globaltimes
Florida Space Officials Discuss Satellite Factory With 'Project Kraken,' But It's Not Project Kuiper
An unnamed space company may have picked up a code name with Seattle connotations during negotiations for a satellite factory in Florida, but that doesn't mean it's associated with Amazon.
Amazon says its Project Kuiper broadband satellite mega-constellation isn't "Project Kraken," the mystery company that's negotiating a business development deal with Space Florida.
Read more at: Geekwire
Arianespace Signs With Avio For 10 Additional Vega C Launchers
During the recent meeting in Rome between Bruno Le Maire, French Minister of the Economy, Finance and Recovery, and Giancarlo Giorgetti, Italian Minister of Economic Development, Arianespace announced the signature of an agreement with Avio to start production of 10 new Vega C launch vehicles.
This agreement kicks off the procurement of long lead-time items and the initial activities for the production of 10 new launchers, to be delivered from 2023.
Read more at: Spacedaily
China To Construct Commercial Spaceport To Support Booming Space Industry
China will establish a commercial spaceport in the coming years to support the rapid growth of private space activities in the country.
The commercial space launch center was included in a list of national projects in the recently formulated 14th Five-Year Plan which covers 2021-2025.
The project gains approval following both a large increase in launches by the traditional space industry in China and the development of a private space sector in recent years.
Read more at: Spacenews
Spaceport America Welcomes C6 Launch Systems With Unveiling Of New Rocket Test Platform
Tuesday's rocket launch nearly didn't happen. The winds of March in southern New Mexico are often unfavorable, and by 9:30 a.m. strong gusts were blowing across the desert basin, tugging at masks and hats worn by Spaceport America personnel.
But it was a tiny rocket and the team wanted to celebrate.
Tuesday, coinciding with the 95th anniversary of Robert Godard launching the first liquid-fueled rocket, was the unveiling of a new piece of infrastructure for testing new liquid-fueled rocket engines.
Read more at: lcsun
SCIENCE AND TECHNOLOGY
Reaction Engines Chases The Elusive Prospect Of A Hypersonic Fighter Jet
A hypersonic propulsion company backed by Rolls-Royce, Boeing and BAE Systems has taken a step closer to developing an engine capable of powering combat jets and other aircraft at speeds of up to Mach 5 following tests of two subsystems vital to the success of the design.
British-based Reaction Engines said the recently completed tests of full-scale heat exchanger and hydrogen pre-burner subsystems validated the design of what are key components required to supply heat energy and air to the core of the air-breathing engine.
Read more at: Defensenews
Wi-Fi On Planes Boosted By Satellite Constellation
Speeds will be comparable to those at home, substantially boosting the service currently provided by geostationary satellites.On 19 March, communications company OneWeb signed an agreement to deliver Wi-Fi on aircraft with SatixFy, a British manufacturer of electronic components.They will develop in-flight connectivity terminals that will work over OneWeb's constellation of low-Earth orbit satellites, as well as on geostationary satellite networks.OneWeb currently has 110 satellites in orbit but foresees a constellation of about 650.
Read more at: ESA
Astronauts On Mars Missions Could Suffer Cognitive And Emotional Problems – New Research
Human space missions to Mars are the next great leap in space exploration, with Nasa targeting the 2030s as a reasonable time frame for taking the first humans there. But boarding on a journey to Mars is not like catching a flight to New York. Space is an extremely hostile environment for human life – from the lack of gravity and harmful radiation to isolation and the absence of night and day.
Read more at: Conversation
Telescopes on Far Side of the Moon Could Illuminate the Cosmic Dark Ages
The far side of the moon is a strange and wild region, quite different from the familiar and mostly smooth face we see nightly from our planet. In 1959 the Soviet Luna 3 space probe took the first photographs of this hidden region. Instead of wide plains, the images showed a moonscape spiked with mountains. Observations since then have shown that the far side is also full of rugged craters, and within them there are yet more craters. Soon this rough terrain and the space just above it will have even stranger features: it will be teeming with radio telescopes, deployed by a new generation of robotic rovers and lunar orbiters.
Astronomers are planning to make the moon's distant side our newest and best window on the cosmic dark ages, a mysterious era hiding early imprints of stars and galaxies. Our universe was not always filled with these bright objects that shine across today's skies.
Read more at: Scientific American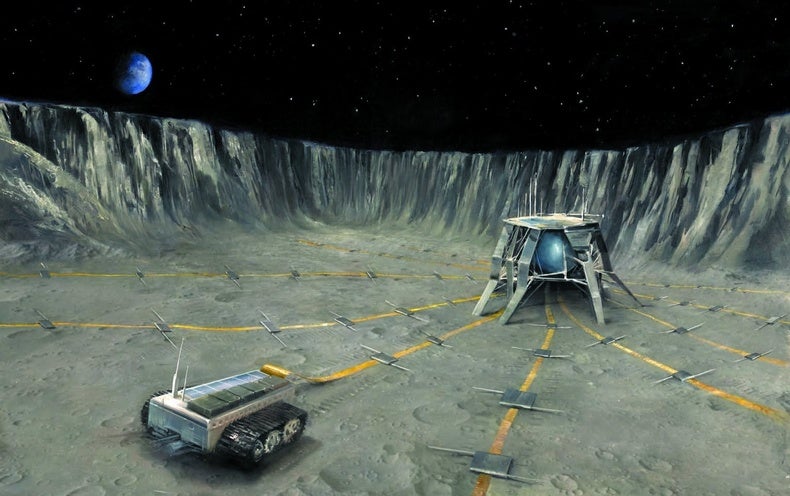 Microbes Unknown to Science Discovered on The International Space Station
The menagerie of bacterial and fungal species living among us is ever growing – and this is no exception in low-gravity environments, such as the International Space Station (ISS).
Researchers from the United States and India working with NASA have now discovered four strains of bacteria living in different places in the ISS – three of which were, until now, completely unknown to science.
Read more at: Sciencealert
Mars May Hide Oceans Of Water Beneath Its Crust, Study Finds
Oceans' worth of water may remain buried in the crust of Mars, and not lost to space as previously long thought, a new study finds.
Prior work found Mars was once wet enough to cover its entire surface with an ocean of water about 330 to 4,920 feet (100 to 1,500 meters) deep, containing about half as much water as Earth's Atlantic Ocean, NASA said in a statement. Since there is life virtually everywhere on Earth where there is water, this history of water on Mars raises the possibility that Mars was once home to life — and might host it still.
Read more at: Space.com
Arcs Of 'Lightning' On The Moon Could Be The Future Of Lunar Mining
Could shooting arcs of "lightning" across the surface of the moon allow us to mine metal and water from the lunar surface at the same time?For years, the concept of "lunar mining" has intrigued scientists, space agencies and entrepreneurs alike. Our rocky satellite houses precious resources like water and metals that could be critical for future crewed missions, providing water, which could be turned into rocket fuel, and other valuable materials. Scientists are also keen to study these resources and the commercial sector has shown interest in lunar mining as well. The U.S. government even green-lit a policy supporting lunar mining in 2020.
Read more at: Space.com
Blue Origin Will Simulate Moon Gravity On Rocket Launches For NASA
Blue Origin plans to deliver moon gravity-style missions on spaceflights much closer to Earth.
Starting in 2022, the company plans to meet a long-standing need to simulate lunar gravity — that would be one-sixth that of Earth's — for larger payloads and for longer periods of time than the current options. Blue Origin will modify its suborbital New Shepard spacecraft to act like a large centrifuge in Earth orbit, gently offering a lunar-like push on the experiments inside the spacecraft.
Read more at: Space.com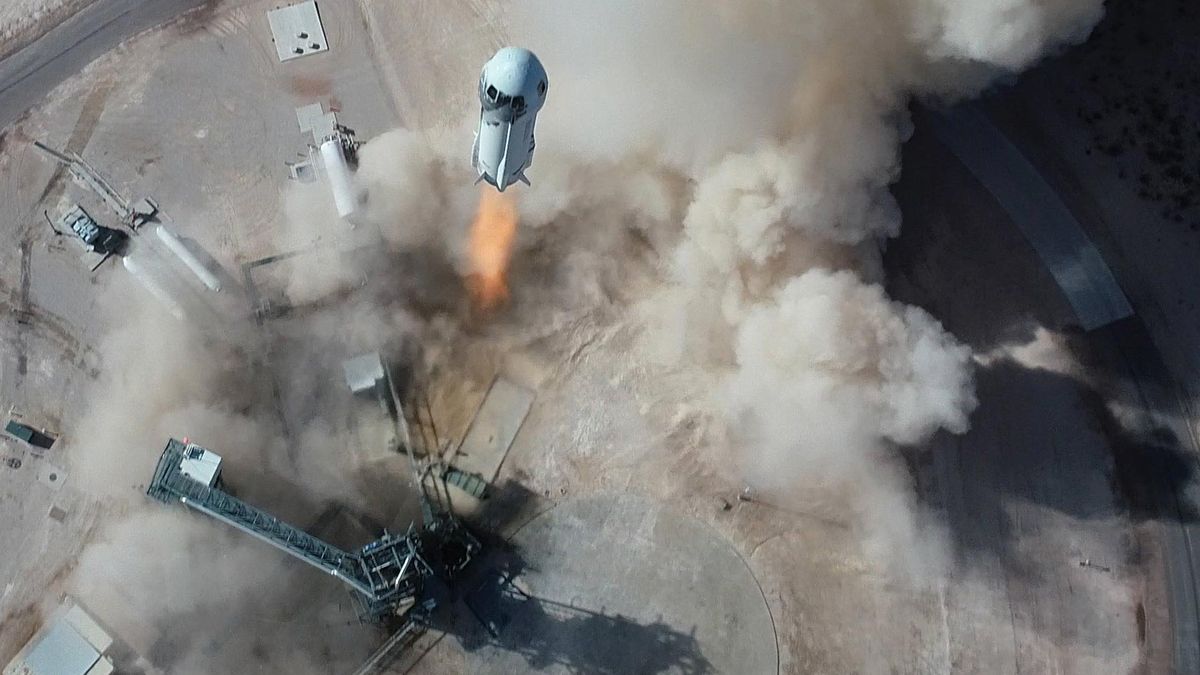 SPACE POLICY
Quad Push: ISRO Taking Space Ties With US, Japan & Australia To A higher orbit
Known as the "Quadrilateral Security Dialogue", the Quad grouping held its first virtual summit last week…
As Quad takes a leap forward, India is deepening space ties with the US, Japan and Australia — the other three member nations of the group.
Known as the "Quadrilateral Security Dialogue", the Quad grouping held its first virtual summit last week.
Read more at: satnews
Russia Looks To China As New Space Exploration Partner
Russia's decision to partner with China on a planned lunar research station, and not join the U.S.-led Artemis moon program, was disappointing after more than two decades of cooperation on the International Space Station, says NASA's top human spaceflight official.
Russian and Chinese space officials signed a memorandum of understanding March 9 to partner on an International Lunar Research Station. The joint lunar program is "open to all interested countries and international partners," the China National Administration said in a statement.
Read more at: Spaceflight Now
NASA Has Begun A Study Of The SLS Rocket's Affordability
NASA is conducting an internal review of the Space Launch System rocket's affordability, two sources have told Ars Technica.
Concerned by the program's outsized costs, the NASA transition team appointed by President Joe Biden initiated the study. The analysis is being led by Paul McConnaughey, a former deputy center director of NASA's Marshall Space Flight Center in Huntsville, as well as its chief engineer.
Read more at: Arstechnica
Satellite Operators Want A Seat At The Table In Space Security Discussions
Companies that operate commercial satellites should participate in the growing conversation about rules of behavior in space, a Eutelsat executive said March 16.
How to ensure space remains a peaceful environment is a central question that government and military officials from the United States and other countries continue to debate. But this discussion also has to include commercial satellite operators, said David Bertolotti, director for institutional and international affairs at Eutelsat, a Paris-based telecommunications provider.
Read more at: Spacenews
China And India Challenging Old Duopoly To Create A New Space Order
Space has been one of the few remaining realms where the US and Russia have cooperated effectively in recent times, but that is about to change.
The Russian space agency has announced its intentions to work with China to build a "lunar space station", instead of joining a US-led venture.
It's the clearest indication yet that Russia sees its space future with China, not America.
But it's not just China challenging the old space duopoly.
Read more at: ABC
SPACE DEFENSE
U.S. Space Force Would Support Commercial Services To Remove Orbital Debris
Vice Chief of Space Operations of the U.S. Space Force Gen. David Thompson said it would make sense for the government to pay companies to clean up space junk if such services existed.
Orbital debris represents a risk to spacecraft and to safe operations in space, Thompson said March 16 in an interview with national security analyst John Nagl, of the Foreign Policy Research Institute.
"I'll pay by the ton if they can remove debris," Thompson said, noting that there are no companies that can do that today.
Read more at: Spacenews
Northrop Grumman's Pegasus Rocket Selected For Responsive Launch Demo
The U.S. Space Force is planning for an airborne launch of a solid-fueled Pegasus rocket over the Pacific Ocean by early summer after quietly awarding Northrop Grumman a contract for the mission last year.
The Pegasus rocket is an air-launched vehicle designed to drop from the belly of Northrop Grumman's L-1011 carrier jet, then fire three solid-fueled rocket stages to place small satellites into orbit.
The TacRL-2 mission later this year will use a Pegasus rocket staged out of Vandenberg Air Force Base, California. The mission is part of the Space Force's "Tactically Responsive Launch" program.
Read more at: Spaceflight Now
US Military To Keep Wary Eye On Chinese And Russian Space Ambitions Under President Biden
The space ambitions of Russia and China will likely stay front and center for the U.S. military during the administration of President Joe Biden, experts say.During the presidency of Biden's predecessor, Donald Trump, U.S. officials repeatedly stressed that Russia and China pose a substantial and growing threat to the United States' long-held space dominance. In 2019, for example, then-Vice President Mike Pence said that the U.S. is in a space race with those two adversaries, "and the stakes are even higher" today than they were during the 1960s Cold War space race with the Soviet Union.
Read more at: Space.com
China Has 3 New Spy Satellites In Orbit After Long March 4C Launch
The China National Space Administration launched another trio of satellites into orbit late Friday (March 12), adding to its network of spy satellites observing regions nearby Chinese territory.The fresh set of Yaogan 31-series satellites launched at 9:19 p.m. EST Friday (0219 GMT Saturday or 10:39 a.m. local time) from the Jiuquan Satellite Launch Center in northwest China, near the Gobi desert, according to local reports.
Read more at: Space.com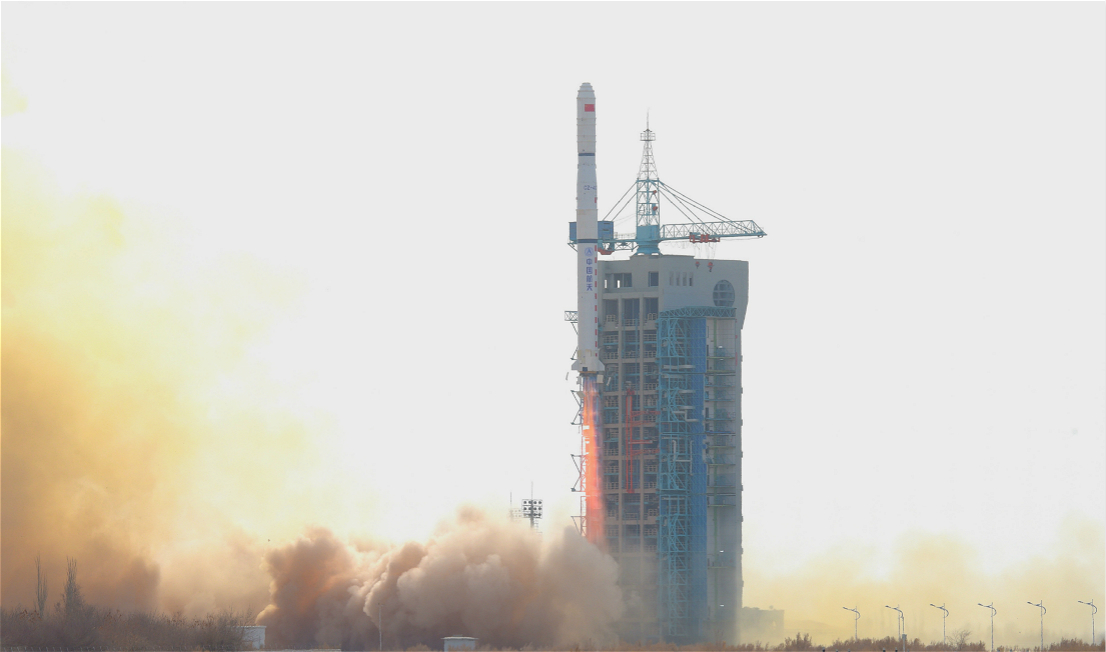 VARIOUS
Allan McDonald Dies at 83; Tried to Stop the Challenger Launch
Allan J. McDonald, an engineer who on a chilly January morning in 1986 tried to stop the launch of the Challenger space shuttle, citing the possible effect of the cold on its booster rockets, and who, after it broke apart on liftoff, blew the whistle when government officials tried to cover up his dissent, died on Saturday in Ogden, Utah. He was 83.
The cause was complications of a recent fall, his daughter Meghan McDonald Goggin said.
Read more at: Nytimes
Russia's Soyuz 2 Sports New Look Inspired By First Cosmonaut Yuri Gagarin's Rocket
For the first time in years, Russia's Soyuz-2 launch vehicle will lift off with a new look, inspired by the rocket that put the first human into space.GK Launch Services, the commercial launch division of Glavkosmos, a subsidiary of Russia's Roscosmos state space corporation, announced the new livery, which will debut with the Soyuz-2.1a booster set to fly with 38 satellites from 18 countries on Saturday (March 20).
Read more at: Space.com
The Women Who Sewed The Suits For The Space Race
Scientist. Engineer. Astronaut. These are the careers most often associated with space. But there's another activity far older than the history of human spaceflight, yet equally vital to today's missions: the humble craft of sewing.
When Jeanne Wilson was seven, her mother taught her to sew. By age nine, Wilson was designing and making dolls' clothes. Ten years later, in 1969, she was one of several seamstresses at ILC Dover who made Neil Armstrong and Buzz Aldrin's spacesuits for the Apollo 11 Moon landing.
Read more at: BBC