TOP NEWS
Space Collision: Chinese Satellite Got Whacked By Hunk Of Russian Rocket In March
Yunhai 1-02's wounds are not self-inflicted.
In March, the U.S. Space Force's 18th Space Control Squadron (18SPCS) reported the breakup of Yunhai 1-02, a Chinese military satellite that launched in September 2019. It was unclear at the time whether the spacecraft had suffered some sort of failure — an explosion in its propulsion system, perhaps — or if it had collided with something in orbit.
We now know that the latter explanation is correct, thanks to some sleuthing by astrophysicist and satellite tracker Jonathan McDowell, who's based at the Harvard-Smithsonian Center for Astrophysics in Cambridge, Massachusetts.
Read more at: Space.com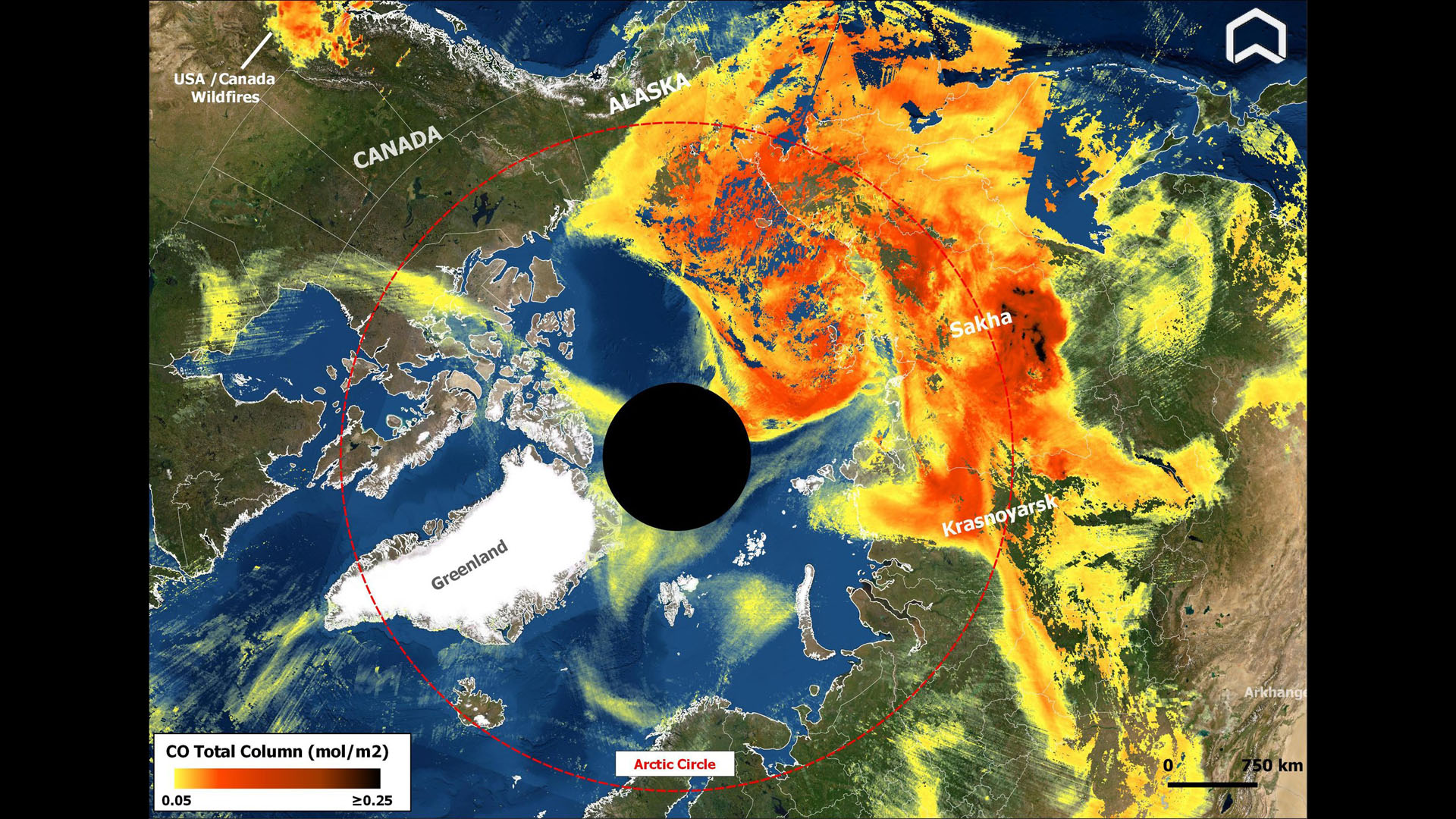 Boeing's Starliner Launch, A Critical Test Flight For NASA, Delayed Indefinitely As Capsule Heads Back To Factory
A crucial test flight of Boeing's Starliner spacecraft is on hold indefinitely following a valve issue in the vehicle's propulsion system, NASA and Boeing officials announced Friday (Aug. 13).
"This is obviously a disappointing day," Kathy Lueders, NASA's head of human spaceflight said Friday in a news conference with reporters. "But I want to emphasize that this is another example of why these demo missions are so very important to us."
Lueders added that Starliner will fly "when we are ready."
Read more at: Space.com
Lunar Spacesuits Won't Be Ready In Time For 2024 Landing
Spacesuits that NASA astronauts will need to walk on the moon won't be ready in time to meet a 2024 lunar landing goal, NASA's inspector general concluded.
In an Aug. 10 report, NASA's Office of Inspector General (OIG) said the next-generation spacesuit the agency is developing for the Artemis program, known as the Exploration Extravehicular Mobility Unit (xEMU), won't be ready for flight until at least April 2025, and may be subject to further delays.
"Given these anticipated delays in spacesuit development, a lunar landing in late 2024 as NASA currently plans is not feasible," OIG stated in its report. It added, though, that other factors, such as delays in the development of the Space Launch System, Orion and Human Landing System (HLS), "will also preclude a 2024 landing."
Read more at: Spacenews
Jeff Bezos' Rocket Company Sues, Creates Additional Delay For Moon Landing
Jeff Bezos' rocket company, Blue Origin, has sued the U.S. government in federal court to overturn NASA's decision awarding SpaceX a contract for a lunar lander — an action likely to further delay a U.S. return to the moon.
Bezos' company asked permission to file the suit under seal Friday, and U.S. Federal Claims Court Judge Richard Hertling approved that motion Monday morning.
The suit is about "NASA's improper award of the [Human Landing System] Option A contract to SpaceX," according to Blue Origin's motion to seal.
Read more at: Moondaily
Chinese Rocket For Tianzhou-3 Mission Arrives At Launch Site
China's Long March-7 Y4 rocket, which will launch the new cargo craft of China's space station, on Monday arrived at its launch site in southern China's Hainan Province.
The rocket, alongside the Tianzhou-3 cargo craft that has already been transported to the Wenchang Spacecraft Launch Site, will be assembled and tested at the launch site, the China Manned Space Engineering Office (CMSEO) said on Monday.
The manned spacecraft and carrier rocket for the Shenzhou-13 manned space mission are also undergoing preparations as scheduled at the Jiuquan Satellite Launch Center in northwest China, according to the CMSEO.
Read more at: Spacedaily
SPACE HAZARDS AND STM
Solving Solar Puzzle Could Help Save Earth From Planet-Wide Blackouts
Could solar storms knock out the global internet? Yes, but we don't know when or how it could happen. Mathematician Dr Geoffrey Vasil has proposed a new understanding of the Sun's convection zone to help. Scientists at the University of Sydney and in the USA have solved a long-standing mystery about the Sun that could help astronomers predict space weather and help us prepare for potentially devastating geomagnetic storms if they were to hit Earth.
The Sun's internal magnetic field is directly responsible for space weather – streams of high-energy particles from the Sun that can be triggered by solar flares, sunspots or coronal mass ejections that produce geomagnetic storms. Yet it is unclear how these happen and it has been impossible to predict when these events will occur.
Read more at: Spacedaily
The Explosive Growth Of The Satellite Business
If you have any doubt about the meteoric growth of the satellite industry, consider this:
In 2019, there were ~2k high-tech devices orbiting the planet
Today, there are more than 6k
By 2030, there will be an estimated 50k
For decades, these extraterrestrial bodies were the preserve of governments and multi-billion-dollar firms like Boeing, Lockheed Martin, and AT&T. Then, 3 things changed:
Rocket launches got cheaper
Satellites got smaller
Data analysis software became more advanced
Read more at: hustle
Space Debris Is Blocking Our Path Off The Planet – And Legal Loopholes Mean Earth's Governments Don't Have To Care
Floating in the North Pacific Ocean is the Great Pacific Garbage Patch, a huge vortex of waste made of approximately 1.8 trillion plastic pieces. The island of rubbish is a stark reminder, in the face of climate change, that humanity needs to improve how it looks after the planet.
Floating around Earth are the remains of rockets, shuttles and other remnants of humanity's off-world developments.
Read more at: Independent
The World Must Cooperate To Avoid A Catastrophic Space Collision
There's an awful lot of stuff orbiting Earth, with more arriving all the time. More than 29,000 satellites, pieces of rockets and other bits of debris large enough to track from the ground are circling the planet. Smaller items number in the millions. The Californian company SpaceX alone has launched some 1,700 satellites over the past 2 years as part of its Starlink network, which provides broadband Internet, with thousands more planned. Other companies are also planning such megaconstellations, and more and more nations are launching or plan to launch satellites.
Read more at: Nature
NASA Mulls How To Dispose Of International Space Station
A plan to use a Russian spacecraft to deorbit the International Space Station as early as 2028 remains in question because the United States does not know Russia's intentions for using the orbiting laboratory, NASA and other parties involved in the decision say.
A NASA safety panel approved a plan in 2019 that relies on Russia to modify and launch a Progress spacecraft to guide the structure into the atmosphere, where most of it would melt and the rest break up over the Pacific Ocean.
Read more at: UPI
Electrodynamic Tethers Speed Up Satellite Reentry Timelines
Tethers Unlimited's Terminator Tape lowered a cubesat into Earth's atmosphere in eight months, while a nearly identical satellite without a 70-meter conductive tail is expected to remain in orbit for more than a decade.
A paper presented at the virtual Small Satellite Conference described three Terminator Tape deployments and offered convincing evidence that the technology can dramatically speed up satellite reentry, said Rob Hoyt, Tethers Unlimited founder and president.
Hoyt's hope is that people will employ tethers to help clean up the low Earth orbit (LEO) environment.
Read more at: Spacenews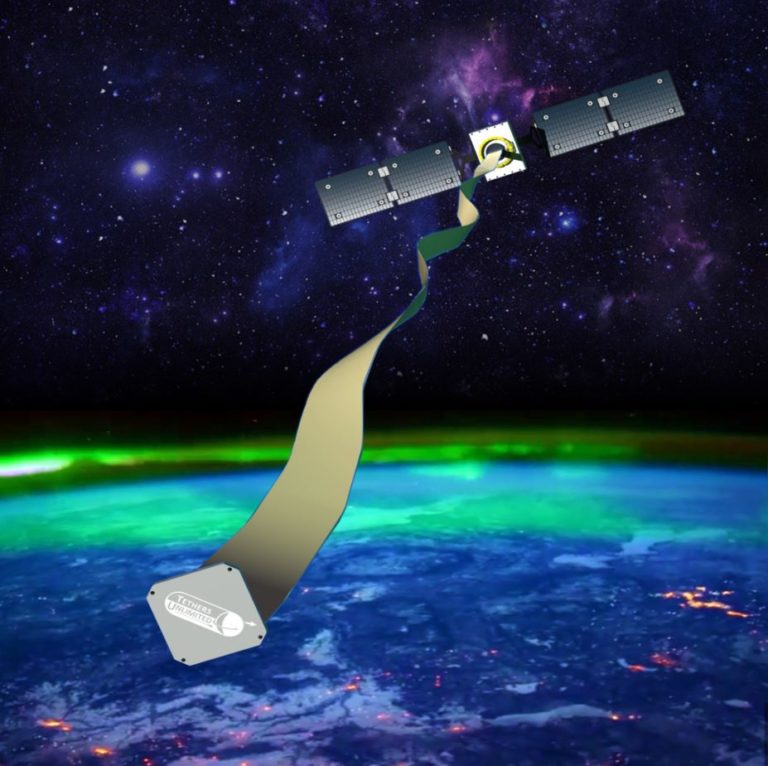 Satellite Operators To Test A New Collaboration Tool Designed To Help Prevent Collisions
OneWeb, Spire Global and Orbit Fab will test a new collaboration platform developed by Slingshot Aerospace to help satellite operators share space traffic information.
The system, called Slingshot Beacon, "will be used as a centralized communication and coordination platform to resolve on-orbit conjunctions and notify others about planned maneuvers," the company announced Aug. 12.
John Guiney, OneWeb's vice president of fleet management systems, said tools like Slingshot Beacon "can help enhance space safety by creating additional avenues for communication."
Read more at: Spacenews
Roscosmos To Involve Astronomic Scientific Center In Creating Equipment To Track Asteroids
Russia's State Space Corporation Roscosmos plans to involve the Astronomic Scientific Center in the creation of equipment to be installed at the lunar research base for monitoring asteroids, a source in the aerospace industry told TASS.
"The Astronomic Scientific Center will be involved in the creation of equipment of the automated system for prevention of dangerous situations in the near-Earth space environment for monitoring asteroids, which will be installed at the lunar research base," the source said.
Read more at: TASS
NEW SPACE/COMMERCIAL
No Pressure Suits? Bezos, Branson Spark Alarm Over Safety in Space
The billionaires who blasted into space in recent weeks did so with style. Blue Origin's Jeff Bezos sported a cowboy hat after landing and Richard Branson wore a blue Virgin Galactic jumpsuit he'd called "sexy."
To some of the world's leading experts in space-travel safety, something else stood out: Neither company equipped the passengers of their spacecraft with pressure suits to protect them from a rapid decompression outside Earth's atmosphere.
Read more at: Bloomberg
Rocket Lab Plans BlackSky, NASA Missions
Rocket Lab USA Inc. has a busy docket for the rest of the year.
The Long Beach-based aerospace company in recent weeks announced four launches for two upcoming missions — including its first into lunar orbit on behalf of NASA.
Rocket Lab is bulking up its schedule after going more than two months without a lift off.
The company paused its launch plans earlier this summer after a failed mission in May in which a rocket's stage two engine shut down three minutes after takeoff from Launch Complex 1 on New Zealand's Māhia Peninsula. Rocket Lab then staged a successful launch on July 28 for the U.S. Space Force.
Read more at: LAbusiness journal
Here's Why Blue Origin Thinks It Is Justified In Continuing To Protest NASA
Blue Origin has chosen to continue fighting NASA's selection of SpaceX to build a Human Landing System as part of the Artemis Moon program.
The company filed suit in the US Court of Federal Claims on Friday and received a protective order to seal the documents on Monday. The lawsuit follows a decision in late July by the US Government Accountability Office that rejected a protest by Blue Origin and Dynetics over NASA's $2.9 billion award to SpaceX to further development of its Starship program.
Read more at: Arstechnica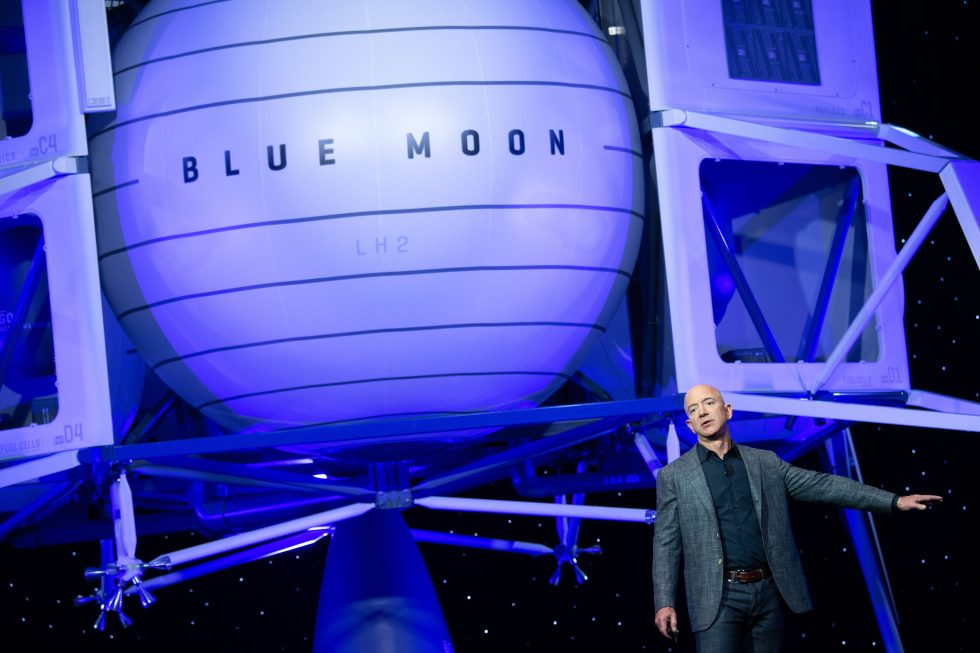 In-Space Missions Wins Contract For British Military Smallsat
British smallsat developer In-Space Missions has won a contract from the U.K. Ministry of Defence to build a satellite to test optical communications.
The Ministry of Defence and the Defence Science and Technology Laboratory (DSTL) announced Aug. 9 that it awarded In-Space Missions a contract valued at 9.5 million pounds ($13.2 million) for the Titania Operational Concept Demonstrator. The small satellite will test space-to-ground laser communications, which offers the potential for transferring data at rates of several gigabits per second.
Read more at: Spacenews
IHI Aerospace To Offer Epsilon Rocket Commercially
Japanese company IHI Aerospace plans to market a version of the little-used Epsilon small launch vehicle to commercial customers, although at prices significantly higher than similar vehicles in development.
The Japanese space agency JAXA developed the solid-fuel Epsilon as a successor to the M-V small launch vehicle. The rocket made its debut in September 2013 and has launched four times, most recently in January 2019. All four launches were successful.
Read more at: Spacenews
Supply Of Small Launch Vehicles Continues To Grow
The number of small launch vehicle projects continues to grow despite the pandemic and the widespread belief of there is a significant oversupply of such vehicles, but that growth may be showing signs of slowing.
In a presentation at 35th Annual Small Satellite Conference, Carlos Niederstrasser of Northrop Grumman provided an update to an annual survey of the small launch industry that he has produced since 2015, tracking the growth of small launch vehicle development efforts worldwide. The survey includes those vehicles with payload capacities no greater than 1,000 kilograms and available to commercial or U.S. government customers.
Read more at: Spacenews
Exponential Growth Of Cubesats May Be Tapering Off
The use of cubesats has grown dramatically in recent years, but some are wondering if the form factor has reached the limits of its usefulness.
In a presentation at the 35th Annual Small Satellite Conference Aug. 10, Siegfried Janson, a retired Aerospace Corporation engineer who is now a consultant, reviewed the history of smallsat usage, dividing the Space Age into three eras: the early years when small satellites were often the only option, a later era dominated by large satellites and a "New Space" era that started in the late 1990s.
Read more at: Spacenews
SCIENCE AND TECHNOLOGY
NASA EGS, Jacobs Power Up Artemis 1 Vehicle To Begin System Checkouts In The VAB
After stacking the stages of the Space Launch System (SLS) rocket for NASA's Artemis 1 mission in June and July, EGS and TOSC powered up the Core Stage for the first time in the Vehicle Assembly Building (VAB) at the Kennedy Space Center (KSC) in Florida on August 6. The initial power up was a significant milestone in pre-launch processing, marking the beginning of the systematic checkouts of the vehicle and ground systems that will be used for the first launch on Artemis 1.
Just prior to powering up the Core Stage, the four umbilicals that connect ground services from the Mobile Launcher were attached to quick disconnect plates on the stage's three major equipment bays: the forward skirt, intertank, and engine section.
Read more at: NASA spaceflight

SpaceX Takes Simplicity To New Extremes With Two New Starship Mechanisms
In the first two parts of a three-part interview with YouTube creator Tim Dodd, SpaceX CEO Elon Musk has delved into two new Starship and Super Heavy mechanisms that take his pursuit of simplicity to new extremes.
Around the turn of the month, Starship's first flightworthy Super Heavy booster was outfitted with a niche form of aerodynamic control surfaces known as grid fins. Those multi-ton car-sized fins have been expected ever since the original form of Starship was first revealed in 2016. What was unexpected, however, was the fact that Booster 4's grid fins quite clearly had no retraction or deployment mechanism and were instead fixed in a deployed position after installation.
Read more at: Teslarati
Rescuing the Integral Spacecraft: No Thrust? No Problem
About a year ago, a failure on the Integral spacecraft meant it fired its thrusters for likely the last time. In the days since, the spacecraft in Earth orbit has continued to shed light on the violent gamma ray Universe, and it should soon be working even more efficiently than before, as mission control teams implement an ingenious new way to control the 18-year-old spacecraft.
In summer 2020, while the Integral Flight Control Team in Germany were getting used to a very different working environment – learning to fly their mission from home while dealing with the uncertainty the Covid-19 pandemic created – the spacecraft decided to throw another spanner into the works.
Read more at: scitechdaily
ISRO Mission Failure Shows Need For Higher Reliability In India's GSLV Cryogenic Engine
In a relay race, all runners contribute equally, but the last runner has to be the best and the most reliable. Rocketry is also quite similar. A rocket consists of multiple stages(sets of engines) that are stacked vertically. Each engine has a different level of performance and contributes in getting the payload to space. Once the respective engine completes its task, it detaches itself from the rocket and lets the next one continue the journey. Towards the end, the final engine takes the satellite to its determined orbit and accomplishes the mission. The latest failure of India's GSLV rocket's Cryogenic engine (third and final stage) brings the crucial Cryogenic engine reliability issue to light.
Read more at: Zeenews
Managing Constellations: A Flight Dynamics Perspective
In an era where technology is advancing at an extraordinary rate, satellite operations in Low Earth Orbit (LEO) continue to experience rapid change like never before. In the first half of 2021, over 1,000 primarily LEO satellites have launched. Federal Communications Commission (FCC) filings and market research indicates that thousands of LEO satellites could be on orbit by 2030. This exponential growth is dominated by a few large constellations, with a handful of operators flying more than 1,000 satellite constellations. In addition, the global market is evolving as multiple companies work toward smaller constellations of five to 50 satellites, with different needs at that scale. It is in this context that a.i. solutions sat down with Andrew Werner, Director of Space Products at the company.
Read more at: Spacenews
SPACE POLICY
Can the US and China Cooperate in Space?
Will collaboration or competition define international space science and exploration in the 21st century? The answer could come down to how two spaceflight superpowers, the U.S. and China, choose to engage with each other in the next few years.
The U.S. remains the global leader in space by most metrics, but China is methodically advancing its own ambitious space agenda at a quickening pace, blueprinting and carrying out a succession of robotic interplanetary forays to destinations such as the asteroid belt and Jupiter, as well as a sample-return mission to Mars.
Read more at: Space.com
NASA's Hopes for Infrastructure Funding Grow to $15.7 Billion
NASA Administrator Bill Nelson revealed earlier this year that he was seeking $11.5 billion as part of the infrastructure/jobs bill to pay for a second Human Landing System for the Artemis program, repairing and upgrading NASA facilities, and other needs that were not included in the agency's FY2022 budget request. That now has grown to $15.7 billion. The likelihood of getting any or all of it is anyone's guess.
In a letter to Senate Majority Leader Chuck Schumer (D-NY) and Senate Budget Committee Chair Bernie Sanders (I-VT), three Democratic Senators put forward the case for including $15.7 billion for NASA as part of reconciliation, a budgetary process Democrats are using to provide $3.5 trillion in "human infrastructure" funding for Democratic priorities in areas such as health care, education and clean energy.
Read more at: Spacepolicy online
Thailand Moving to Enact Space Activities Act 
Thailand is moving to enact the Space Activities Act, legislation that would establish a new state body committed to drawing space policies and lay the groundwork for  promoting the country's space-related economy and technologies.
The Thai Cabinet approved a draft version of the act July 13, according to local reports. For the bill to become law, it has to win endorsement from the Council of State and the Parliament.
"The law would bring benefits to the country in a wide range both economically and socially as a foundation for the country's 'New Space Economy,'" said Higher Education, Science, Research, and Innovation Minister Anek Laothamatas following the approval. "It will also promote cooperation and investment among domestic and overseas parties in the space industry that could benefit the country both economically and socially."
Read more at: Spacenews
S. Korea Seeks 'Comprehensive' Approach To Space Development In Light Of Diplomacy, Nat'l Security
South Korea pursues a "comprehensive" approach to its space development in light of diplomacy, national security and other factors as it intends to further deepen engagement in the field, a senior diplomat said Thursday.
Second Vice Foreign Minister Choi Jong-moon made the remarks at a forum, stressing how Korea, a latecomer to space development, has managed to make significant progress in the area over the past decade.
"In 2020, Korea invested US$722 million in space development, which accounts for 3.2 percent of the government's R&D budget, and more than 9,000 professionals are working in the space industry," Choi said in a forum on space diplomacy co-hosted by the foreign ministry and the Science and Technology Policy Institute.
Read more at: yna
SPACE DEFENSE
US Sensor Architecture Not Sufficient To Detect Hypersonic Missiles
US military's sensor architecture is not sufficient to effectively detect hypersonic missiles across the world while Russia today is the leading nation for this technology, US Strategic Command chief Adm. Charles Richard said on Thursday.
"It [hypersonic technology] creates challenges that permeate the responsibility of STRATCOM, SPACECOM, NORTHCOM, and every other combatant command," Richard said at the 24th Annual Space and Missile Defence Symposium. "Because of these challenges, our current terrestrial and space-based sensor architecture may not be sufficient to detect and track these hypersonic missiles."
Read more at: Spacewar
Space Force Developing "Freight Train To Space" For Smallsats
The U.S. Space Force plans to demonstrate later this year two approaches to provide rides to space for small satellites and hosted payloads, including a version of a common adapter equipped with a propulsion system.
The Space Test Program 3 mission, scheduled to launch later this year on an Atlas 5, will carry the first Long Duration Propulsive ESPA (LDPE) payload. LDPE uses the EELV Secondary Payload Adapter (ESPA), a ring-shaped adapter for secondary smallsat payloads, as a bus equipped with power and propulsion systems to maneuver after launch and carry payloads to their final orbits.
Read more at: Spacenews
Space Force Expands Commercial Launch Services Pool
The Space and Missile Systems Center (SMC) has expanded its pool of potential providers of commercial launch services, bringing the number of companies to 11 who can compete for some 20 expected rapid launch contracts through October 2028.
All three of the new additions to the Orbital Services Program-4 (OSP-4) Indefinite Delivery/Indefinite Quantity (IDIQ) contract vehicle, announced last week, already have been contracted by DoD in some form: ABL Space Systems Corp., Astra Space, Inc., and Relativity Space, Inc.
Read more at: Breaking defense
End of an era: Space and Missile Systems Center is now Space Systems Command
The U.S. Space Force on Aug. 13 officially renamed the Space and Missile Systems Center as the Space Systems Command. The new command will be based at SMC's campus at Los Angeles Air Force Base in El Segundo, California. It will oversee the development of next-generation technologies, the procurement of satellites and launch services.
At a ceremony on Friday, Space Systems Command's first commander, Lt. Gen. Michael Guetlein, said SSC will play a central role in the future of the Space Force. "I am honored and humbled to be charged with the responsibility of leading Space Systems Command at this exciting time." Guetlein said.
Read more at: Spacenews
Amid Space Race, Cybersecurity And Resiliency Remain Concerns: Experts
A space race is afoot, and in this brave new interstellar world, experts say concerns remain about the cybersecurity and resiliency — or lack thereof — for constellations of space-based assets and the global networks they enable. And with global investment in space exploding, the issue is not going away anytime soon.
"I've seen change over the past four years like I haven't seen over the past 36 years," Kevin Bell, senior vice president of the Space Systems Group at The Aerospace Corporation and a former Air Force pilot, said last week at an event organized by Booz Allen Hamilton.
Read more at: Breaking defense
VARIOUS
Space Travel For Billionaires Is The Surprise Topic With Bipartisan American Support – But Not From Gen Z
With Jeff Bezos and Richard Branson both flying to space in craft made by their own private companies, July 2021 was perhaps the highest-profile month for space in years. But these events have been met with a mix of opinion. I am an associate professor of public relations and study how opinions on topics like politics, entertainment and even space launches vary between different groups of people. I worked with colleagues at The Harris Poll to find out what U.S. residents think of these launches and the broader topic of private spaceflight.
Read more at: Conversation
Space Station Supplies Launched With A Pizza Delivery For 7
Northrop Grumman's latest space station delivery includes pizza for seven.
The company's Cygnus cargo ship rocketed away from Virginia's eastern shore Tuesday. It should reach the International Space Station on Thursday.
The 8,200-pound (3,700-kilogram) shipment includes fresh apples, tomatoes and kiwi, along with a pizza kit and cheese smorgasbord for the seven station astronauts.
Read more at: APnews
Should Insurers Endorse The Billionaire Space Race?
The "billionaire space race" is heating up fast. On July 12, 2021, Richard Branson, founder of the Virgin Group, became the first person to blast into space aboard a supersonic space plane developed by his company Virgin Galactic.
When successfully in outer space, business magnate Branson – known for his theatrics – taped a message while floating around in microgravity, in which he said: "To all you kids out there, I was once a child with a dream, looking up to the stars. Now I'm an adult in a spaceship…If we can do this, just imagine what you can do."
Read more at: Insurance business
Russia's Space Program Just Threw A NASA Astronaut Under The Bus
Russia's state-owned news service, TASS, has published an extraordinarily defamatory article about NASA astronaut Serena Auñón-Chancellor. The publication claims that Auñón-Chancellor had an emotional breakdown in space, then damaged a Russian spacecraft in order to return early. This, of course, is a complete fabrication. The context for the article is the recent, near-disastrous docking of the Russian Nauka science module with the International Space Station. The TASS article attempts to rebut criticism in US publications (including Ars Technica) that covered the incident and raised questions about the future of the Roscosmos-NASA partnership in space.
Read more at: Arstechnica
NASA Stands By Its Astronaut After Incendiary Russian Claims
On Friday afternoon, NASA pushed back on personal attacks made by Russia's state-owned news service against NASA astronaut Serena Auñón-Chancellor.
"NASA astronauts, including Serena Auñón-Chancellor, are extremely well-respected, serve their country, and make invaluable contributions to the agency," said Kathy Lueders, chief of human spaceflight for NASA. "We stand behind Serena and her professional conduct. We do not believe there is any credibility to these accusations."
Read more at: Arstechnica
NASA Dedicates Facility To Honor Neil Armstrong's Legacy – World's Most Powerful Space Simulation Chambers
The facility that houses the world's most powerful space simulation chambers has now been named for the world's most famous astronaut.
Yesterday, NASA's Glenn Research Center held a dedication ceremony for its Neil A. Armstrong Test Facility. Formerly known as Plum Brook Station, the facility is located on 6,400 acres in Sandusky, Ohio, and is home to powerful space simulation chambers that support NASA's Artemis program and commercial spaceflight testing.
Read more at: Scitech daily