TOP NEWS
What The UAE's Mars Hope Probe Mission Means For The Region, The World: Interview With NASA Space Scientist Dr Farouk El Baz
Dr. Farouk El-Baz, the Egyptian American space scientist and geologist who worked with NASA in the scientific exploration of the Moon and the planning of the Apollo programme, is Research Professor and Director of the Center for Remote Sensing at Boston University.
In this interview with Gulf News, via email, the remote sensing guru shares his excitement and optimism about the UAE Mars Mission and Hope Probe.
Read more at: Gulfnews

NASA Targets August 2 for Demo-2 Return
NASA is targeting the return of the SpaceX Demo-2 crewed flight test for August 2. If all goes according to plan, NASA astronauts Bob Behnken and Doug Hurley will undock the evening before and splash down in the Atlantic Ocean in mid-afternoon. The mission has been going so successfully that it is easy to forget that it is a test flight and the test will not be over until the crew is back home.
NASA Administrator Jim Bridenstine confirmed reports on Twitter about the target dates in his own tweet this afternoon.
Read more at: Spacepolicy online

ISS Crew Complete Second-To-Last Battery Upgrade Spacewalk
Expedition 63 Commander Christopher Cassidy and Joint Operations Commander Robert Behnken, both NASA astronauts, ventured outside the International Space Station (ISS) for the second-to-last spacewalk to upgrade a portion of the outpost's batteries located on the S6 truss segment.
The spacewalk, designated US EVA-67, marked the ninth EVA for both astronauts, who have each accumulated over 40 hours of spacewalking time each during their respective careers. The spacewalk began at 07:10 EDT (11:10 UTC) and lasted about six hours.
Upon exiting the Quest airlock, Cassidy and Behnken's EVA-67 marked the 11th in a series of spacewalks that's goal is to replace all of the aging Nickel-Hydrogen (Ni-H2) batteries located on the outside of the ISS with newer Lithium-Ion batteries
Read more at: NASA Spaceflight

China Is About To Launch A Secretive Mission To Mars. Here's What We Know (And Don't Know) So Far
In a matter of days, China will launch its first-ever mission to Mars – an exciting attempt to place a rover on the surface of the Red Planet. But while we know about some aspects of the mission, others remain a mystery.
Between Monday, July 20 and Friday, July 25, China is expected to launch its Tianwen-1 mission to Mars on a Long March 5 rocket. The mission is taking place in a launch window to Mars that occurs every 26 months, when our two planets align for easy traversal, reaching a closest distance of about 58 million kilometers.
Read more at: Forbes

Who's Ready To Serve The Lunar Missions?
Efforts to explore the Moon have substantially grown recently, partly because it is a convenient place to develop the technologies and capabilities needed for people to explore deep space.
As a result a new lunar economy is emerging, which presents opportunities involving robots, habitat and transportation, as well as the provision of communications and navigation services.
Although space agencies remain the driving force behind space exploration, private companies are entering the market as well as public-private partnerships.
Read more at: ESA

SPACE HAZARDS & STM
Soyuz-2-1V Second Stage Rentry
Soyuz-2-1V second stage that put Kosmos-2543 in orbit has reentered over Coahuila, Mexico at 0702 UTC 18 July heading north over western Texas. @Marco_Langbroek reports that the reentry was observed by people in Texas. Red line shows entry track starting at entry point
Read more at: Twitter

House Spending Bill Rejects Office Of Space Commerce Funding Increase
A spending bill approved by the House Appropriations Committee July 14 once again rejects an administration proposal to combine the Office of Space Commerce with another office and increase its budget to perform space traffic management work.
The committee approved the commerce, justice and science appropriations bill on a 30–22 vote July 14. The committee did not make any changes to the bill beyond a "manager's amendment" for minor, noncontroversial changes.
Read more at: Spacenews

A Population Of Asteroids Of Interstellar Origin Inhabits The Solar System
A study conducted by scientists at São Paulo State University's Institute of Geosciences and Exact Sciences (IGCE-UNESP) in Rio Claro, Brazil, has identified 19 asteroids of interstellar origin classified as Centaurs, outer Solar System objects that revolve around the Sun in the region between the orbits of Jupiter and Neptune.
An article on the study titled "An interstellar origin for high-inclination Centaurs" is published in the Royal Astronomical Society's Monthly Notices. The study was supported by São Paulo Research Foundation (FAPESP) – FAPESP.
Read more at: Eurekalert

Good News: This Comet Won't Cause A Mass Extinction In 2020. Also, It's Really Pretty
The first thing to know about a new comet that has appeared in the evening sky is that it's one big ice ball: about 5 kilometers (3.1 miles) across.
"Just to put it into context, about 65 million years ago there was an asteroid or a comet that was thought to have caused the extinction of the dinosaurs," says astronomer Amy Mainzer. "That object is thought to have been about 5 to 10 kilometers across."
Mainzer is principal investigator for a NASA mission known as NEOWISE that is seeking to spot comets and asteroids that could wipe out life as we know it on Earth.
Read more at: NPR

History of Space and Launch Debris Recoveries
We compile reports, accounts and illustration of factual events in the history of the space debris discipline the purpose of which is to inform. Space debris is defined as objects which made it to orbit and which eventually fell to Earth. But, this page also includes "launch debris" which did not make it into space but which fell through the atmosphere and generally floated in ocean currents and discovered at a later time.
Read more at: pauldmaley

NEW SPACE
Russian Private Firm MTKS To Make Four Prototypes Of Reusable Spacecraft For $136 Mln
A Russian private company MTKS will make four prototypes of the Argo reusable spacecraft at the price of $136 million, the company's board chairman Sergei Sopov told TASS.
"The cost of creating four prototypes is $136 million. This includes manufacturing, stand-alone tests and all pre-launch works. The cost of the launch itself is not included into the fee," Sopov said.
Read more at: TASS

SNC Shooting Star Wins Contract for Unmanned Orbital Outpost
Only weeks after naming its first Dream Chaser as "Tenacity", Sierra Nevada Corp. (SNC) has announced contracts with the Defense Innovation Unit (DIU) to use its Shooting Star expendable cargo vehicle as a possible commercial solution for a high-powered Unmanned Orbital Outpost. The 16-foot-long (4.8-meter) Shooting Star is currently planned to be attached to the end of Dream Chaser to accommodate secondary cargo or disposable waste from the International Space Station (ISS), but SNC has previously noted that this highly versatile vehicle can be used for other missions, including the Lunar Gateway.
Read more at: Americaspace
Virgin Sets Up Japan Spaceport To Lure Asian Satellite Builders
Asia's first spaceport, located at Oita Airport on the Japanese island of Kyushu, is readying support for Virgin Orbit as the company looks to fire off its LauncherOne rocket in 2022.
Virgin Orbit — a space venture of the Virgin Group — will use a modified Boeing 747, christened "Cosmic Girl," as the launch platform for LauncherOne, which carries small commercial satellites into either a sun-synchronous or low-Earth orbit, depending on customer requirements.
Read more at: Nikkei Asia

5G From Space Driving Sateliot And Gatehouse Group Agreement
Sateliot has sealed an agreement with the Gatehouse Group to develop the world's first NB-IoT network, which will enable the company to offer global 5G connectivity once the firm's LEO smallsat constellation is deployed.
This agreement with Gatehouse is part of the 4.6 million investment plan in R&D of Sateliot and is one of the three projects that the Spanish company will carry out during the next two years.
Read more at: Sateliot

Relativity Space Appoints Caryn Schenewerk as Vice President, Regulatory and Government Affairs
Relativity Space, the world's first autonomous rocket factory and launch services leader for satellites, today announced the appointment of Caryn Schenewerk as vice president, regulatory and government affairs, effective July 15, 2020.
In this role, Ms. Schenewerk will be a key member of the Executive Leadership Team, responsible for the development and execution of Relativity Space's federal, state, and local government strategy. She will increase Relativity's visibility, lead the company's participation in industry associations and expand Relativity's relationships with key government agencies.
Read more at: business wire

SpaceX Has Kicked Off A New FAA Environmental Review In Hopes Of Soon Launching Starship-Super Heavy Rockets To Orbit From South Texas
SpaceX is aiming to soon launch a new 39-story rocket system called Starship-Super Heavy from Boca Chica at the southeastern tip of Texas. However, the aerospace company, founded by Elon Musk in 2002, must first complete a new environmental review with the Federal Aviation Administration (FAA) before it can receive clearance to launch.
Read more at: Business Insider

Virgin Galactic Taps Disney Consumer Veteran to Be New CEO
Virgin Galactic Holdings Inc. is turning to a customer-experience specialist from the Disney theme park world, naming Michael Colglazier as chief executive officer of the space tourism company to succeed George Whitesides.
Colglazier, who oversaw multiple Walt Disney Co. theme parks, will take the job as of July 20, Virgin Galactic said in a statement Wednesday. He'll also join the company's board. The departing CEO, Whitesides, will remain at the company as chief space officer.
Read more at: MSN

Orbite, An Ambitious New Space And Hospitality Startup, Will Develop A Unique Spaceflight Gateway Complex To Serve Future Space Explorers
Orbite Corporation, formed by entrepreneurs Jason Andrews and Nicolas Gaume, announced today plans to develop the first "Spaceflight Gateway and Astronaut Training Complex" for commercial astronaut training. Orbite provides state-of-the-art astronaut preparation across all types of vehicles as well as luxury accommodations, dining, and recreation for future commercial astronauts, their friends and families, and other Orbite customers.
Read more at: prweb

SPACE SCIENCE & TECHNOLOGY
Earth's Magnetic Field Changes 10 Times Faster Than Once Thought
Our planet's dynamic magnetic field can change direction far more quickly than scientists suspected.This bubble of magnetism holds our atmosphere in place and protects us from harmful cosmic radiation and solar winds. But a few times every million years, the field's polarity reverses and the magnetic North Pole and South Pole trade places. The last time this happened was about 780,000 years ago, and the process was previously estimated to take thousands of years, shifting at a rate of about one degree per year.
But this and other dramatic changes in the magnetic field's direction may happen 10 times faster than once thought — and nearly 100 times faster than recently observed changes, researchers reported in a new study.
Read more at: Space.com

What Will Astronauts Need To Survive The Dangerous Journey To Mars?
On movie missions to Mars, getting there is the easy part. The Martian's Mark Watney was fine until a dust storm left him fending for himself. Douglas Quaid's jaunt to the Red Planet in Total Recall was smooth sailing until he came under fire at Martian customs and immigration.
But in real life, just getting to Mars and back will be rife with dangers that have nothing to do with extreme weather or armed gunmen.
Read more at: Sciencenews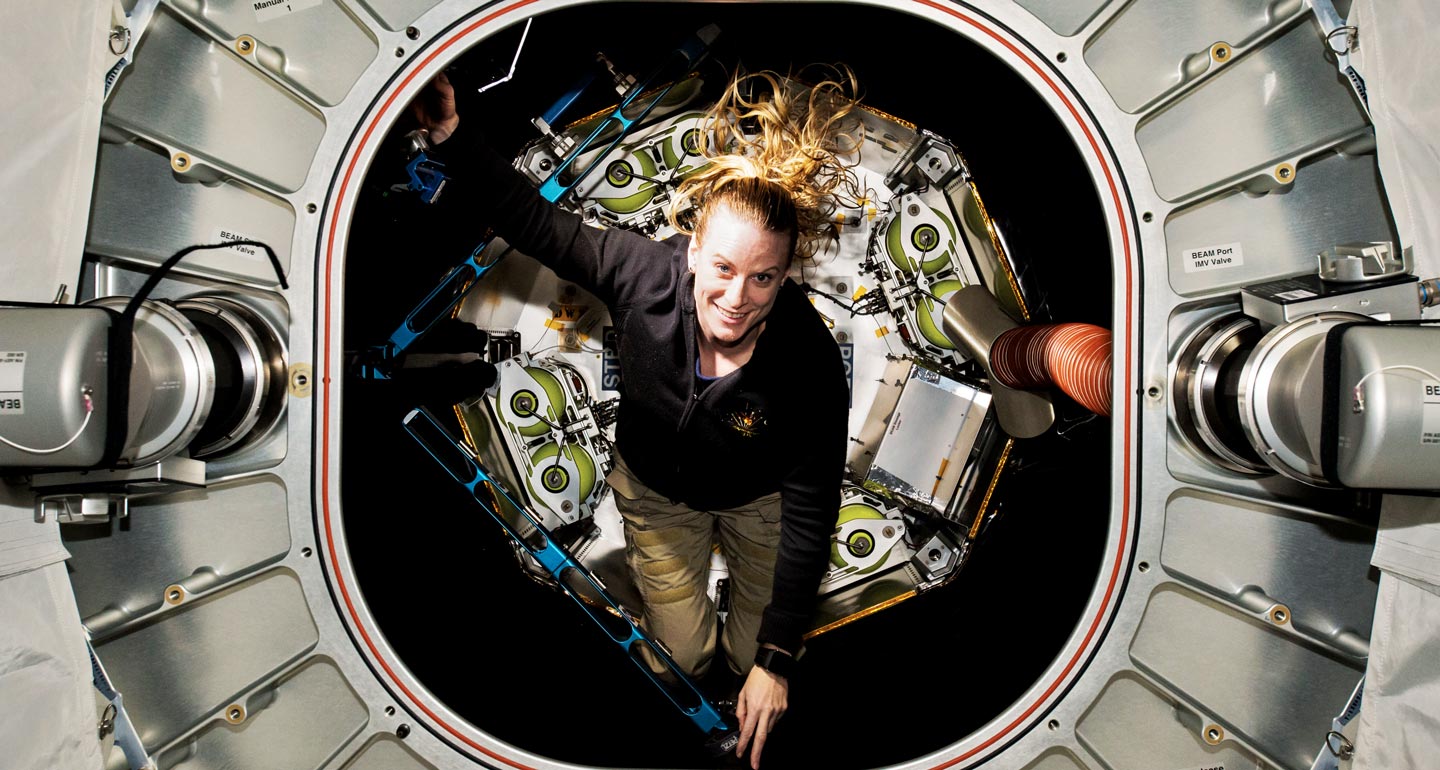 Why Is The Speed Of Light The Way It Is?
We all know and love the speed of light — 299,792,458 meters per second — but why does it have the value that it does? Why isn't it some other number? And why do we care so much about some random speed of electromagnetic waves? Why did it become such a cornerstone of physics?
Well, it's because the speed of light is just plain weird.
Read more at: Space.com

Keeping The Mysteries Of The Universe Safe From Hackers
The National Radio Astronomy Observatory (NRAO) has engaged the services of the Research Security Operations Center (ResearchSOC) to understand and detect threats to their instruments and data.
A virtual center funded by the National Science Foundation (NSF) and led by Indiana University (IU), ResearchSOC distributes the research cybersecurity capabilities of IU, Duke University, the Pittsburgh Supercomputing Center and the University of California San Diego.
Read more at: ITnews

SpaceX Scraps Florida Starship Mk2 Prototype
SpaceX has scrapped the lone Starship prototype built in Florida in 2019, surprising very few.
Beginning a few months after work began on Starship Mk1 at SpaceX's South Texas production facilities, a separate team in Cocoa, Florida was tasked with building a similar Starship Mk2 prototype. Not much is known about Mk2 relative to its much more publicized sibling but unofficial photos and videos taken over the course of 2019 suggested that SpaceX had effectively completed most of Starship Mk2 by the end of last year. However, built dozens of miles and several waterways away from a practical test facility, actually testing a Starship prototype assembled at SpaceX's Cocoa facilities was always going to be an uphill battle.
Read more at: Teslarati

NASA Contest Aims To Build A Better Toilet For Astronauts On 2024 Moon Mission
Read more at: Washington post

China Focus: China Advances International Space Cooperation
China has been actively engaged with the international space community, providing services to global users, strengthening cooperation and contributing Chinese wisdom.
The newly-launched satellite APSTAR-6D is the latest example of the country's efforts in propelling global space development. Launched on July 9, the advanced commercial satellite will provide a high-quality broadband network and facilitate data communication services for users across the Asia-Pacific region, said its developer, the China Academy of Space Technology.
Read more at: Xinhuanet

Rogozin Not Interested in Cooperating with U.S. on Lunar Program, Prefers China
The head of Russia's space state corporation, Dmitry Rogozin, said today that he is not interested in working with the United States on lunar exploration. He prefers China, "a worthy partner," while the U.S. lunar program is "more of a political project."
NASA and Roscosmos are partners in the International Space Station (ISS) program, which has survived the changed U.S.-Russian geopolitical environment since Russia annexed Crimea in 2014.
Read more at: Spacepolicy online

NASA Signs Agreement With Japan On Lunar Exploration
NASA has signed an agreement with the Japanese government that brings the agencies closer to finalizing Japan's roles in the Artemis program.
The agreement, called a Joint Exploration Declaration of Intent, was signed late July 9 in a virtual meeting between NASA Administrator Jim Bridenstine, in the United States, and Koichi Hagiuda, Minister of Education, Culture, Sports, Science and Technology in the Japanese government, in Japan.
Read more at: Spacenews

House Appropriators Criticize "Ominous" Shift in NASA's Priorities – UPDATE
The House Appropriations Committee is criticizing NASA's "ominous" shift in priorities away from legacy programs and those with environmental and educational benefits to meet a "politically motivated timeline" for the Artemis program to put astronauts back on the Moon by 2024. In its report on the FY2021 appropriations bill that funds NASA, the committee not only rejects the Trump Administration's effort to increase NASA's budget by 12 percent to pay for Artemis, but reallocates $1.5 billion to what was requested for science, technology, and education activities the Administration wants to reduce or terminate entirely. UPDATE: The committee approved the bill on July 14, 2020.
Read more at: Spacepolicy online

NASA Chief Says Russia Ties 'Solid' As Moscow's Space Chief Rejects U.S.-Led Moon Program
NASA administrator Jim Bridenstine said Tuesday he still expected support from Russia's space corporation in its Artemis moon program despite Moscow's space chief slamming the U.S.-led lunar effort.
Bridenstine said in an interview with Reuters on Tuesday "the relationship between NASA and Roscosmos is solid" and emphasized that international partners will play a key role in NASA's plan to land humans on the lunar surface by 2024 and construct a space station orbiting the moon.
Read more at: Reuters

Africa Needs The Space Industry To Go Forward
The African continent is bound to become increasingly more dependent on the space industry for job creation, poverty alleviation and sustainable resource management. These were some of the findings in a paper recently published by an expert in the field of Earth Observation and Geo-Information Sciences.
The paper titled "The status of Earth Observation (EO) & Geo-Information Sciences in Africa – trends and challenges" was published in the journal of Geospatial Information Science, by Prof Tsehaie Woldai in February this year. Woldai is a Visiting Professor at the School of Geosciences, University of the Witwatersrand, Johannesburg, South Africa.
Read more at: Africanews

JAXA-the Australian Space Agency Joint Statement for Cooperation in the Hayabusa2 Sample Return Mission
Dr. Hiroshi Yamakawa, President, the Japan Aerospace Exploration Agency (JAXA) and Dr. Megan Clark AC, Head, the Australian Space Agency (the Agency) released a joint statement dated July 14 2020. The statement acknowledges that the capsule of 'Hayabusa2' containing the asteroid samples will land in South Australia on December 6, 2020.
JAXA and the Agency are working through JAXA's plan for the re-entry and recovery of the capsule. The plan will be finalized by the issuance of Authorisation of Return of Overseas Launched Space Object (AROLSO) from the Australian government.
Read more at: JAXA

NASA's Inspector General Raises Questions With Cost Management Of Orion Spacecraft
NASA's Office of Inspector General (OIG) released a report yesterday (July 16) scrutinizing the management of the agency's Orion Multi-Purpose Crew Vehicle Program.
Among the findings, the OIG determined that Orion — the next-gen capsule that will carry NASA astronauts to the moon and other deep-space destinations — has continued to experience cost increases and schedule delays.
Since the cost and schedule baseline was set in 2015, the program has experienced over $900 million in cost growth through 2019, a figure expected to rise to at least $1.4 billion through 2023, the report concluded.
Read more at: Space.com

NASA Wants A Return To The Moon In 2024. New Human Spaceflight Chief Makes No Guarantees.
Putting astronauts back on the moon by 2024 will be no small feat, and NASA's new human spaceflight chief Kathy Lueders has been careful not to make any promises she may not be able to keep.
"I don't have a crystal ball," Lueders said in a teleconference with reporters on June 18, when asked about the feasibility of a 2024 moon landing. "I wish I knew that answer. That'd make my job a lot easier. We're going to try," she said.
Read more at: Space.com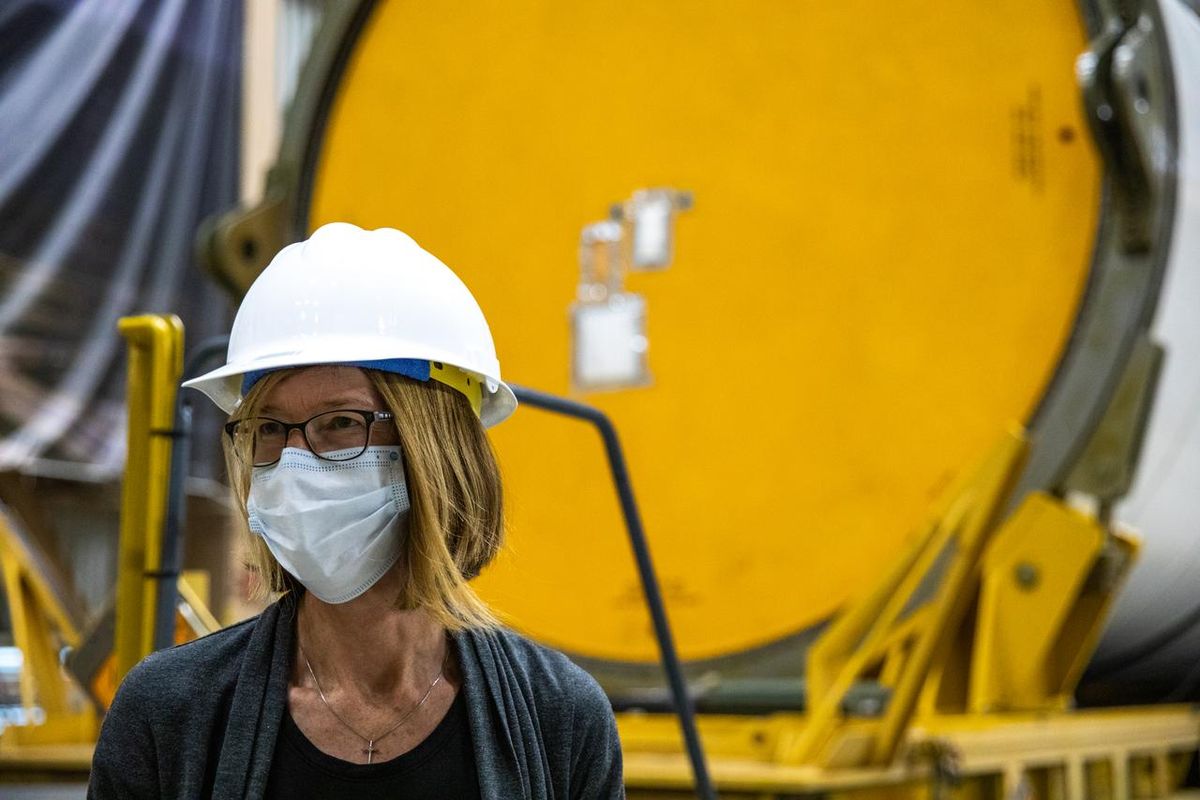 SPACE DEFENCE
UK Defence Minister: Space Will Be Next Battleground, Must Prepare For Satellite War With China, Russia
Britain's defence minister has said that the UK must evolve its defence capabilities to respond to new threats from the skies from hostile actors like Russia and China.
Addressing the Air and Space Power conference on Wednesday on the future of combat air systems, Defence Secretary Ben Wallace said that to prepare for modern warfare, defence strategy "requires a rebalancing from Industrial Age to Information Age capabilities – investing in cyber, space, electronic warfare, AI, robotics, and autonomy – coupled with their integration with the best of what already exists".
Read more at: breitbart

UK Defence Teams Up With World Leading UK Space Company To Secure Next Generation Of Military Communications
Built by Airbus Defence and Space, SKYNET 6A will soar among the stars, guaranteeing our Armed Forces fast, secure and reliable communications from thousands of miles above, wherever they are deployed.
SKYNET 6A will use some of the most advanced technology available, including a higher radio frequency spectrum and the latest in digital processing to provide more capacity, speed and greater versatility than its predecessor system the SKYNET 5 constellation.
Read more at: UK.gov

These US Air Force Cadets Plan To Conquer Space- One Day, Anyway.
The US Air Force Academy is aiming higher every day, this time as they discuss putting US Space Force bases on the Moon. While the USSF is currently still within the USAF, just shy of 10% of the upcoming USAFA graduates will be commissioned to help lead it.
As such, an academy group dubbed the Institute for Applied Space Policy and Strategy (IASPS) began looking for ideas to implement more serious space operations ideas once they level up to ranks that allow them to propose such things.
Read more at: warisboring

More Than 2,400 Airmen To Transfer To U.S. Space Force In September
The U.S. Space Force has selected 2,410 airmen to transfer to the new branch starting Sept. 1, officials announced July 16. These airmen were selected from more than 8,500 who applied to transfer to the Space Force.
The airmen selected are all from space operations career fields. They have volunteered to leave the U.S. Air Force and will either commission or enlist, as applicable for officers or enlisted, into the Space Force.
Last month the Space Force said more than 8,500 active-duty airmen from a broad range of career fields applied to join the space branch.
Read more at: Spacenews

U.S. Air Force Cadets Study Idea Of Space Force Bases On The Moon
In December 2019, Donald Trump signed the U.S. Space Force Act, peeling off an orbit-and-beyond branch of the military, much as the Air Force grew out of the Army in the 1940s.
For now, the Space Force still resides within the Air Force, but nearly 90 of this year's approximately 1000 Air Force Academy graduates became the first officers commissioned straight into the new organization. Some of those graduates were members of an academy group called the Institute for Applied Space Policy and Strategy (IASPS).
Read more at: Sciencemag

US Launches 4 Secret Spy Satellites To Orbit
Four more U.S. spy satellites just took flight.
A Northrop Grumman Minotaur IV rocket launched from the Mid-Atlantic Regional Spaceport (MARS) in Virginia today (July 15) at 9:46 a.m. EDT (1346 GMT), carrying the NROL-129 mission to orbit for the U.S. National Reconnaissance Office (NRO) and Space Force.
The NRO develops and operates the nation's fleet of spy satellites, the activities of which are generally classified. So we don't know exactly what the NROL-129 spacecraft will be doing up there, or even what their final orbital destinations are.
Read more at: Space.com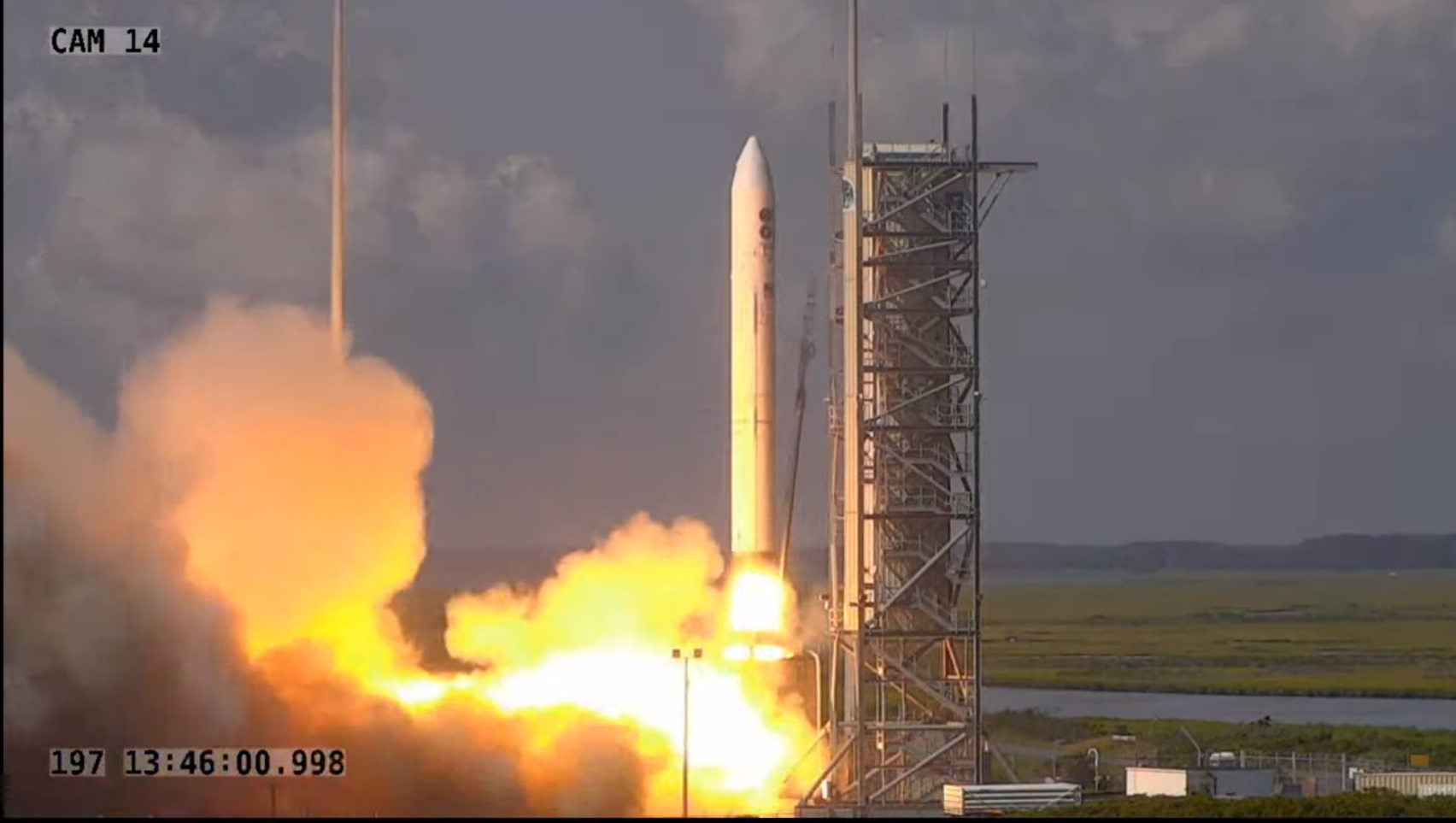 VARIOUS
Rep. John Lewis, Space Station Savior, Passes Away
Rep. John Lewis (D-GA) passed away yesterday. A legendary civil rights activist, his role at a pivotal point in the history of the space station program is less well known. He is the Member of Congress who cast the deciding vote in 1993 to continue the program despite years of cost overruns and schedule delays. Today's International Space Station might not exist without his support.
The space station program began in 1984 with President Ronald Reagan's State of the Union address. On January 25, 1984, he directed NASA to build a permanent space station within a decade and to invite other countries to join. Europe, Canada, and Japan soon did.
Read more at: Spacepolicy online

Space Visionary, Retired Gen. Moorman Passes Away
Retired Gen. Thomas S. Moorman Jr., the fifth commander of Air Force Space Command and 26th Vice Chief of Staff of the Air Force, passed away June 17 in Bethesda, Maryland.
"He played a pivotal role in establishing Air Force Space Command and the Department of Defense's space policy and programs," said Gen. John W. "Jay" Raymond, Chief of Space Operations, U.S. Space Force. "His legacy lives on with U.S. Space Force and U.S. Space Command."
In September 2012, Gen. William L. Shelton, then AFSPC commander, invited Moorman to Peterson Air Force Base to celebrate the command's 30th anniversary. Concluding the week of celebrations, Shelton hosted a ribbon-cutting ceremony for a new facility on base, the Moorman Space Education and Training Center.
Read more at: Spaceforce

NASA Astronauts Were Shocked by WC on Soviet Soyuz Spaceship, Former Cosmonaut Says
NASA astronauts were shocked when they saw the toilet on the Soviet spacecraft Soyuz, two-time Hero of the USSR, pilot-cosmonaut Vladimir Dzhanibekov shared at a solemn event dedicated to the 45th anniversary of the docking of the Soyuz and Apollo.
The former cosmonaut who was part of the delegation working in Houston to organise the flight joked that "ladies lined up for Anatoly Vasilyevich [Filipchenko]'s autograph" while Alexei Leonov faded into the background.
Read more at: Sputniknews

'I Didn't Touch a Thing': Remembering Challenger's Pad Abort, OTD in 1985
Thirty-five years ago today, one of the hairiest close-calls in the history of the Space Shuttle Program unfolded with dramatic suddenness on historic Pad 39A at the Kennedy Space Center (KSC) in Florida. Aboard Challenger for what should have been her eighth voyage was a seven-man crew tasked with a week-long mission to conduct a full plate of scientific research spanning astronomy, solar physics, plasma physics and biological sciences. But 12 July 1985 would turn into a day of bitter disappointment for NASA and the crew of Mission 51F—Commander Gordon Fullerton, Pilot Roy Bridges, Mission Specialists Karl Henize, Story Musgrave and Tony England and Payload Specialists Loren Acton and John-David Bartoe—as they endured an on-the-pad shutdown of the shuttle's main engines, just three seconds before liftoff.
Read more at: Americaspace

'Significant Tug': Remembering the Shuttle Drag Chute, 30 Years On
We watchers of the space program became accustomed to Space Shuttle landings, almost as much as we did the launches. On more than a hundred occasions between April 1981 and July 2011, we watched as the sleek black-and-white orbiters appeared in the Florida, California or—in the case of STS-3—in the New Mexico skies, plummeted like fast-moving bricks towards their runways and alighted with pinpoint grace on concrete or dry-lakebed runways. Most landed without incident, although a few succumbed to shredded and burst tires, seized brakes and one almost did a "wheelie". It would be foolhardy to think that shuttle landings were ever routine and their inherent dangers prompted the development of complex technologies to keep the vehicles and their crews safe. Thirty years ago this month, in July 1990, NASA started testing one such technology that would improve safety to a new level and become an instantly recognizable piece of shuttle hardware: the "drag chute".
Read more at: Americaspace

Apollo 11 Joysticks Top $780K At Auction, Despite NASA Concerns
Three joysticks used to fly the historic spacecraft that carried the first astronauts to land on the moon have sold for more than $780,000 — despite NASA having sought their return.
Two rotational attitude control sticks and a translation hand controller from the Apollo 11 command module, Columbia, were offered by Julien's Auctions of Beverly Hills on Saturday (July 18), 51 years after the first lunar landing mission. The artifacts were among a small collection of NASA memorabilia included in Julien's Hollywood: Legends and Explorers sale, which also featured a nearly complete spacesuit worn in Stanley Kubrick's 1968 film, "2001: A Space Odyssey" (the costume sold for $370,000).
Read more at: Collectspace

Houston's NASA Johnson Space Center Reopens This Weekend After Temporary Closure Due To Coronavirus
Houston's Space Center is ready for lift-off once again.
The NASA Johnson Space Center visitor center reopens with Member Welcome Back Days July 17 and 18 and to the public beginning July 19 after being closed for months due to the coronavirus pandemic.
Face coverings are required for visitors ages 2 and up, and the Center will be operating with limited capacity and staggered entry with timed admission tickets. Social distancing measures will also be enforced.
Read more at: Chron

New Monument Shines Light On Houston Suburb's Link With NASA
A Houston suburb is celebrating its 50-year connection to NASA with a monument designed to serve as a beacon for continued space exploration.
The City of Nassau Bay, Texas, held a brief ceremony on Thursday (July 16) to dedicate the towering outdoor art installation, which stands at the corner of NASA Road 1 and Space Center Boulevard, adjacent to NASA's Johnson Space Center (JSC) in Houston. The event coincided with the 51st anniversary of the launch of Apollo 11, the first mission to land humans on the moon.
Read more at: Collectspace

Two New Books Explore Mars — And What It Means To Be Human
Science writer Kate Greene couldn't have known that her memoir about her time on a make-believe Mars mission would be published as millions of people on Earth isolated themselves in their homes for months amid a pandemic.
But her book is one of two about Mars published this month that are oddly well-suited to the present moment. Once Upon a Time I Lived on Mars and Sarah Stewart Johnson's The Sirens of Mars are both about exploration. Yet they're also about many different types of isolation and the human yearning to not be alone.
Read more at: sciencenews