TOP NEWS
NASA Astronaut, Cosmonauts, Land Back On Earth From Space Station
NASA astronaut Kate Rubins, and Russian cosmonauts Sergey Ryzhikiov and Sergey Kud-Sverchkov landed on Earth on Saturday after a half-year International Space Station mission.
They departed the station in their Soyuz MS-17 spacecraft at 9:34 p.m. EDT Friday and landed safely under parachutes at 12:55 a.m. EDT Saturday in Kazakhstan after spending 185 days in space, NASA announced.
Ryzhikiov and Kud-Sverchkov are slated to return to their training base in Star City, Russia. Rubins is scheduled to fly home to Houston.
Read more at: Spacedaily
A Northrop Grumman Robot Successfully Docked To A Satellite To Extend Its Life
Satellites could live longer lives thanks to new technology being tested by Northrop Grumman.
On Monday (April 12), Northrop Grumman Corporation and SpaceLogistics LLC (a subsidiary of Northrop Grumman) announced that their satellite servicing spacecraft, called Mission Extension Vehicle 2 (MEV-2), successfully docked to the commercial communications satellite Intelsat 10-02 (IS-10-02).
Read more at: Space.com
SpaceX, NASA Give 'Go' For Astronaut Launch, 3rd For Dragon
SpaceX is gearing up for its third astronaut launch in under a year, after getting the green light from NASA a week ahead of next Thursday's planned flight. Managers from NASA and Elon Musk's space company Thursday cleared the Falcon rocket and Dragon capsule for a dawn liftoff with a crew of four to the International Space Station. They will spend six months at the orbiting lab, replacing another SpaceX crew that's close to coming home.
Read more at: ABCnews
As Artemis Moves Forward, NASA Picks SpaceX to Land Next Americans on Moon
NASA is getting ready to send astronauts to explore more of the Moon as part of the Artemis program, and the agency has selected SpaceX to continue development of the first commercial human lander that will safely carry the next two American astronauts to the lunar surface. At least one of those astronauts will make history as the first woman on the Moon. Another goal of the Artemis program includes landing the first person of color on the lunar surface.
The agency's powerful Space Launch System rocket will launch four astronauts aboard the Orion spacecraft for their multi-day journey to lunar orbit.
Read more at: NASA
Manned Spacecraft, Carrier Rocket For Shenzhou-12 Mission Arrive At Launch Center
The manned spacecraft and carrier rocket for the Shenzhou-12 manned space mission have arrived at the Jiuquan Satellite Launch Center in northwest China.
The manned craft and the Long March-2F carrier rocket are now undergoing final assembly and testing at the launch site, the China Manned Space Agency (CMSA) said on Friday.
The astronauts for the Shenzhou-12 manned space mission are participating in intensive training before embarking on their space journey, said the CMSA.
Read more at: Xinhuanet
President Biden Nominates Former Astronaut Pamela Melroy For NASA Deputy Administrator
President Joe Biden will nominate former NASA astronaut and Air Force colonel Pamela Melroy to serve as NASA's deputy administrator, according to a White House announcement released Friday (April 16). Biden had announced his nomination of former Florida Senator Bill Nelson to lead the agency in March; both nominations must be approved by the Senate. During her time as an astronaut, Melroy was one of only two women to command the space shuttle.
Read more at: Space.com
SPACE HAZARDS AND STM
German Space Agency To Use Lockheed Martin Tool To Track Space Debris
Germany will use Lockheed Martin's space situational awareness software to track objects in space, the company announced.
The German Space Agency opted for the company's iSpace command and control system, which collects data from government, commercial and scientific sensors all over the world to track thousands of objects in orbit, Lockheed said in an April 6 announcement. The system alerts operators to anomalies or potential collisions and suggests mitigating actions.
Read more at: c4isrnet
Japan Takes The Lead In Cleaning Up Orbiting Space Junk
Fragments of man-made debris are currently orbiting the Earth at speeds of up to 8 kilometers (5 miles) per second, posing a serious hazard to satellites and even manned spacecraft, such as the International Space Station.
And, with more nations launching satellites and some looking to explore further into outer space, the amount of junk in circulation is only going to increase.
At least four Japanese companies see that as a business opportunity and are developing solutions that should make space travel safer in the future.
Read more at: DW
Interview: How ESA Is Making Space Travel More Sustainable
Satellites deliver crucial information about the health of our planet. Measurements they provide help us forecast changes in climate, ensure sustainable fishing practices, increase environmental protection and monitor our rising seas. They also provide crucial services, such as navigation, telecom and broadcasting, used by everyone, every day. At the same time, our space missions themselves, at every stage of their design and execution, can also have a negative ecological impact on our planet – and can pollute outer space too. And the issue of space junk is only one factor.
Read more at: reset
Exolaunch Entering Orbital Debris Market With Eco-Friendly Space Tugs
German launch services provider Exolaunch is developing a line of eco-friendly space tugs called Reliant, designed to clean up debris after sending satellites to custom orbits.
Flight tests will start in the second half of 2022 on a SpaceX Falcon 9 rideshare mission with customer payloads, according to Exolaunch vice president of launch services Jeanne Medvedeva.
The German company, which has coordinated rideshare launches for more than 140 small satellites, said its orbital transfer vehicles (OTVs) will de-orbit within two hours after completing their mission in a first for the sector.
Read more at: Spacenews
Leolabs Adding New Services To Support Growing Space Activity In Low Earth Orbit
Space object-tracking startup LeoLabs is adding more sensors and data processing capacity to its network in preparation for a surge in satellites launches in the coming years, the company's CEO said April 15.
There are about 2,000 functional satellites today and there will be about 50,000 orbiting the Earth in the next three to five years, said Dan Ceperley, LeoLabs' chief executive and co-founder.
Ceperley spoke at the Amazon Web Services public sector summit online, an event that showcases users of AWS cloud services.
Read more at: Spacenews
How Are Asteroids, Space Weather And Space Debris Detected Before They Hit Earth?
The idea of threats to Earth from outer space sounds like science fiction, but at some level our planet has always been vulnerable to them — think of the giant asteroid that wiped out the dinosaurs 65 million years ago.
Fortunately, such occurrences are extremely rare; but other natural phenomena, such as solar storms, can strike from space much more frequently. These have little direct effect on living things, but they can wreak havoc on electronic systems we increasingly depend on, particularly satellite-based technologies.
To make matters worse, the proliferation of human-made satellites has created a space hazard of its own, as the loads of orbiting debris have the potential to destroy other satellites.
Read more at: Space.com
NEW SPACE/COMMERCIAL
SpaceX's NASA Contract Has Sparked Reaction From Industry Figures Seeking Details. Blue Origin Says It Is 'Looking To Learn More About The Selection.'
Many figures in the space and science communities are seeking more details about how NASA chose only SpaceX for its return to the moon even though the agency's stated plans called for two commercial partners.
SpaceX had been competing against Blue Origin and Dynetics for a pair of contracts for NASA's Artemis program. But NASA on Friday announced SpaceX would get an exclusive $2.9 billion contract.
Read more at: BusinessInsider
Blue Origin Aces 'Astronaut Rehearsal' New Shepard Test Flight
Blue Origin has another clean test flight under its belt.
The company launched the 15th uncrewed test flight of its reusable suborbital vehicle New Shepard today (April 14), blasting off from a West Texas launchpad at 12:50 p.m. EDT (1650 GMT; 11:50 a.m. local time). Originally targeting launch at 11:15 a.m. EDT (1515 GMT; 10:15 a.m. local time), the flight was delayed about an hour and a half for final checks.
Read more at: Space.com
Spacewatch: 60 Years After Gagarin, First 'All-Civilian' Mission Is In Works
This week was the 60th anniversary of the first human spaceflight. On 12 April 1961, Yuri Gagarin blasted off from the Baikonur cosmodrome in Kazakhstan. The flight lasted 108 minutes and reached a maximum altitude of 327km (203 miles). Following the re-entry of his space capsule, Gagarin parachuted the last 7km to Earth, landing in a potato field near Saratov. A woman and her granddaughter were planting the crop, and were startled to see him in his bright orange flight suit coming towards them.
Read more at: Guardian
UAE To Send Rover To The Moon In 2022
Lunar exploration firm iSpace said Wednesday it will transport a United Arab Emirates unmanned rover to the Moon next year, as the Gulf state seeks to expand its space sector.
The UAE — made up of seven emirates including the capital Abu Dhabi and freewheeling Dubai — announced in September 2020 that it planned to launch the "Rashid" rover by 2024.
The rover "will be transported to the Moon on iSpace's lunar lander" during a mission in 2022, the Japanese company said in a statement.
Read more at: Moondaily
Rocket Lab To Recover Electron Booster On Next Mission
Rocket Lab reports that on its next mission the company will attempt to bring a rocket back from space, slowing the Electron launch vehicle down from speeds of >Mach 8 as it re-enter's Earth's atmosphere before splashing the rocket down in the ocean.
The complex mission is the next major step toward making Electron the first orbital-class reusable small launch vehicle, enabling rapid-turnaround launches for small satellites.
Read more at: Spacedaily
SCIENCE AND TECHNOLOGY
The Green Monopropellant: Developing and Flight Testing AF-M315E, a Hydrazine Replacement
Hydrazine has been the go-to propellant for spacecraft and satellites for more than half a century. While effective and proven, its use comes with many hazards. Researchers are currently developing and testing a new generation of green propellants that will eventually replace hydrazine for space propulsion applications.
Hydrazine, chemical composition N2H4, is a colorless liquid used in many propulsion applications. Hydrazine and its derivatives have been associated with the rocket community for over 80 years and used for propulsion, control, and power generation purposes.
Read more at: dsiac
The US Plans To Put A Nuclear-Powered Rocket In Orbit By 2025
The US is taking steps to put a nuclear-powered rocket in orbit by 2025, paving the way for navigation in space to become much easier.
The Defense Advanced Research Projects Agency (DARPA) plans to turn the long-studied concept of a nuclear thermal rocket into a reality. The technology isn't powerful enough to launch a rocket from Earth, but could give a spacecraft propulsion for an extended period once in space. This would make it ideal for prolonged manoeuvring in orbit or in deep-space missions requiring acceleration and deceleration.
Read more at: Newscientist
NASA Seeks to Create a Better, Safer Battery With SABERS
Dealing with battery issues on our phones, tablets, or laptops can be frustrating.
Although batteries are everywhere in everyday life, many still suffer breakdowns and failures. The minor inconvenience of needing to charge them more often could even turn into costly repairs or buying a new device altogether. Batteries in larger electronics, like hoverboards or cars, can even catch fire.
Read more at: Scitechdaily
Astronauts Need a Fridge
For astronauts to go on long missions to the moon or Mars, they need a refrigerator. But today's fridges aren't designed to work in zero gravity – or upside down if oriented that way when a spacecraft lands on another planet.
A team of engineers from Purdue University, Air Squared Inc., and Whirlpool Corporation is working on building a fridge for zero gravity that operates in different orientations and just as well as the one in your kitchen, giving astronauts access to longer-lasting and more nutritious food.
Read more at: Spacedaily
The Era Of Reusability In Space Has Begun
A large, passenger van-sized spacecraft sidled up to an active, 6-ton satellite on Monday afternoon about 36,000 km above the Earth's surface. Slowly, ever so slowly, the distance between the two vehicles closed.
There was nothing wrong with the satellite, which is 17 years old and owned by Intelsat. All the while, on Wednesday, it continued actively delivering broadband and other media services across Europe, the Middle East, and Africa.
Read more at: Arstechnica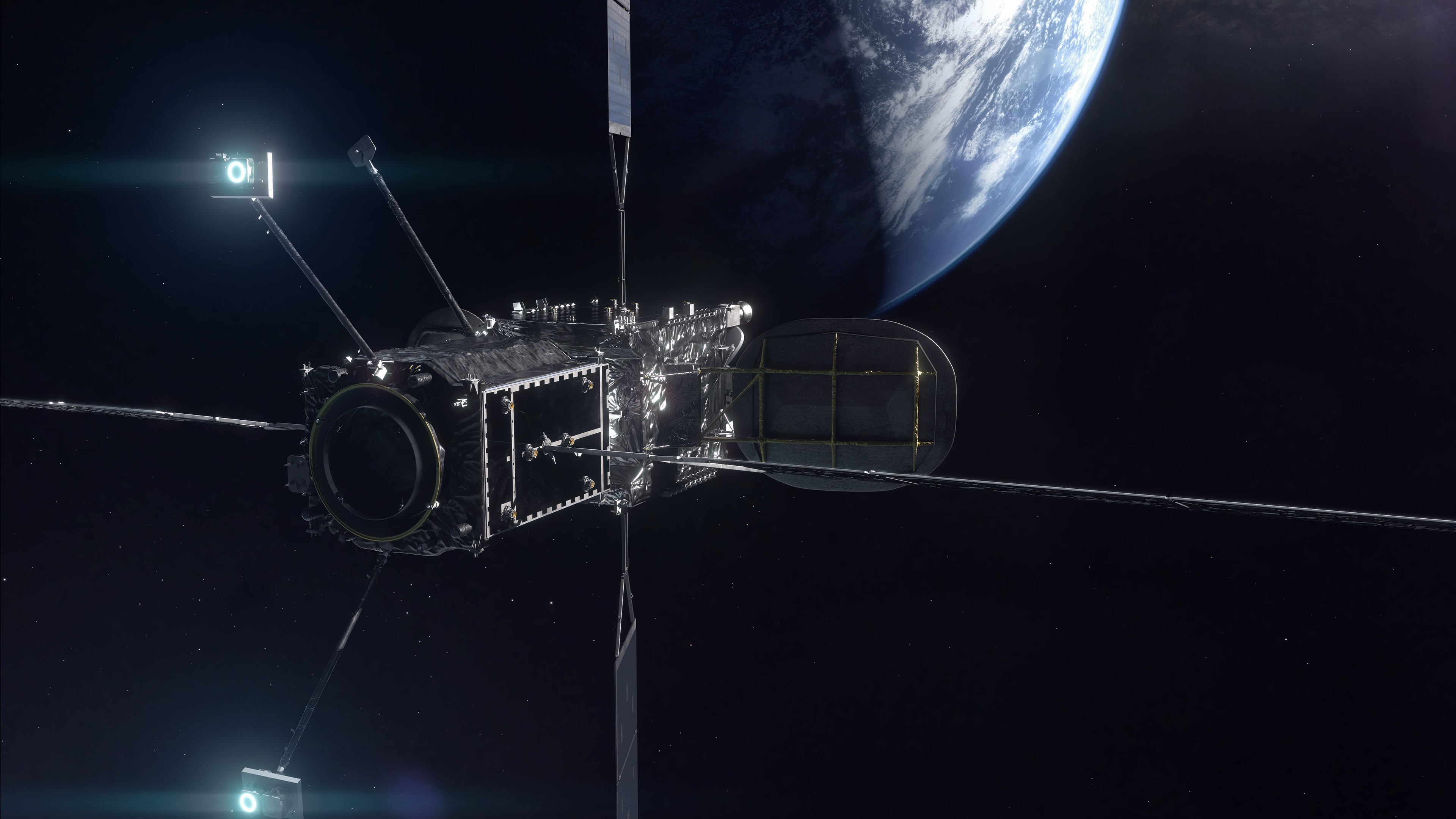 SPACE POLICY
Russia To Quit ISS Project In 2025, Deputy Prime Minister Says
Russia will leave the International Space Station programme in 2025 and concentrate on building its own space station, Deputy Prime Minister Yuri Borisov said on Sunday.
Mr Borisov, who oversees Russia's space industry, announced the move during a television appearance to discuss the government's plans to build a new space station with international partners.
Although many of its modules were designed to last only 15 years, the ISS is expected to remain in orbit until at least 2030.
Read more at: Nationalnews
Japan's Space Policy
Much of the success of the asteroid probe Hayabusa2 was due to the Chiba Institute of Technology's Planetary Exploration Research Center, which developed its measurement and observation instruments. Matsui Takafumi, who headed PERC for 11 years, is also the acting chair of the Committee on National Space Policy under the Cabinet Office. This authority on planetology talks about Japan's future in space exploration.
Read more at: Nippon
Gaganyaan Mission: India, France Sign Agreement For Cooperation
Space agencies of India and France on Thursday signed an agreement for cooperation for the former's first human space mission, Gaganyaan, a move that will enable Indian flight physicians to train at French facilities.
French space agency CNES said under the agreement, equipment developed by it, tested and still operating aboard the International Space Station (ISS) will be made available to Indian crews.
Read more at: Livemint
China To Develop Aerospace As Strategic Emerging Industry
China will continue to exert great efforts to boost aerospace as a strategic emerging industry in the next five years, a senior aerospace official said.
The China National Space Administration (CNSA) is drawing up a plan for the country's space development during the 14th Five-Year Plan period (2021-2025), said Zhang Kejian, head of the CNSA.
During this period, China will promote priority science and technology projects in the aerospace field. These will include the lunar exploration program's fourth phase, interplanetary exploration such as asteroid reconnaissance, heavy-lift carrier rockets, and reusable space transportation systems, Zhang told Xinhua.
Read more at: Xinhuanet
SPACE DEFENSE
China Aims To Weaponize Space, Says Intel Community Report
China is working to weaponize space with an array of capabilities intended to target U.S. and allied satellites as part of its ambitious plans to displace the U.S. in space, the U.S. intelligence community warned in its new Global Risk Assessment report.
The Office of the Director of National Intelligence's report says that China's military, the People's Liberation Army, plans to "match or exceed U.S. capabilities in space to gain the military, economic, and prestige benefits that Washington has accrued from space leadership." Those counter-space operations will be "integral to potential military campaigns by the PLA."
Read more at: Defensenews
DARPA Chooses Three Firms To Design Nuclear-Powered Space Vehicle
The Defense Advanced Research Projects Agency has picked three companies to design a nuclear thermal propulsion system that will operate above low Earth orbit in 2025, the U.S. agency announced April 12.
General Atomics, Blue Origin and Lockheed Martin received contract awards and will be the prime contractors for the first phase of the Demonstration Rocket for Agile Cislunar Operations, or DRACO, program.
Read more at: Spacetoday
Here's How New Space Tech Is Helping Electronic Warfare Forces On The Ground
The Space Development Agency is providing valuable and rapid electronic warfare capabilities in the tactical sphere, a top Pentagon official said.
Previously, most of the tactical electronic warfare support from the space sensing layer resulted from collaboration between the military and the intelligence community, which created barriers to timely information sharing for war fighters on the ground. Now with organic, so-called Title 10 space sensors deployed by the Space Development Agency, data can be shared more quickly.
Read more at: c4isrnet
DoD Space Agency: Cyber Attacks, Not Missiles, Are The Most Worrisome Threat To Satellites
Intelligence agencies and analysts warn China and Russia are developing missiles that could strike U.S. satellites in low-Earth orbit. This will be a concern for the Pentagon's Space Development Agency, which plans to deploy a network of satellites within range of those missiles. Derek Tournear, director of the Space Development Agency, said April 14 that SDA has looked at potential threats to its satellites and is less worried about missile strikes than it is about cyber attacks and intrusions into the supply chain.
Read more at: Spacenews
VARIOUS
We Will Never Live On Mars, Or Anywhere Else Besides Earth
The human body has been shaped by millions of years of evolution on Earth. It is therefore perfectly adapted to an environment subject to a certain gravity and pressure value and protected from solar and galactic radiation by the dual protection of the Earth's atmosphere and magnetosphere. If it leaves this environment, it is subjected to great physiological stress.
Read more at: swissinfo
Space Junk Removal Is Not Going Smoothly
A Space Age "tragedy of the commons" is unfolding right under our nose—or, really, right over our head—and no consensus yet exists on how to stop it. For more than a half-century, humans have been hurling objects into low-Earth orbit in ever growing numbers. And with few meaningful limitations on further launches into that increasingly congested realm, the prevailing attitude has been persistently permissive: in orbit, it seems, there is always room for one more.
Read more at: Scientific American
Why the U.S. and China Should Collaborate in Space
While much has been made of the tense March 18 exchange between American and Chinese diplomats in Anchorage, Alaska, one area became an unlikely candidate for cooperation: outer space. During a press conference after the meeting, Jake Sullivan, the U.S. National Security Advisor, pointed out that the Perseverance rover that recently landed on Mars "wasn't just an American project. It had technology from multiple countries from Europe and other parts of the world." China's top diplomat, Yang Jiechi, seized the opportunity to say that, "China would welcome it if there is a will to carry out similar cooperation from the United States with us."
Read more at: Time
From Yuri Gagarin's Launch To Today, Human Spaceflight Has Always Been Political
When cosmonaut Yuri Gagarin became the first human to fly in space, he also became an instant celebrity, a diplomatic icon of the Soviet Union around the world.
Gagarin blasted off Earth 60 years ago on Monday (April 12), kicking off the era of human spaceflight. Rooted in the Cold War, human spaceflight was, at the time, inherently about the perception of power and prestige — and it remains so today, although the nuances of international relationships at play have changed just as much as the technological ones.
Read more at: Space.com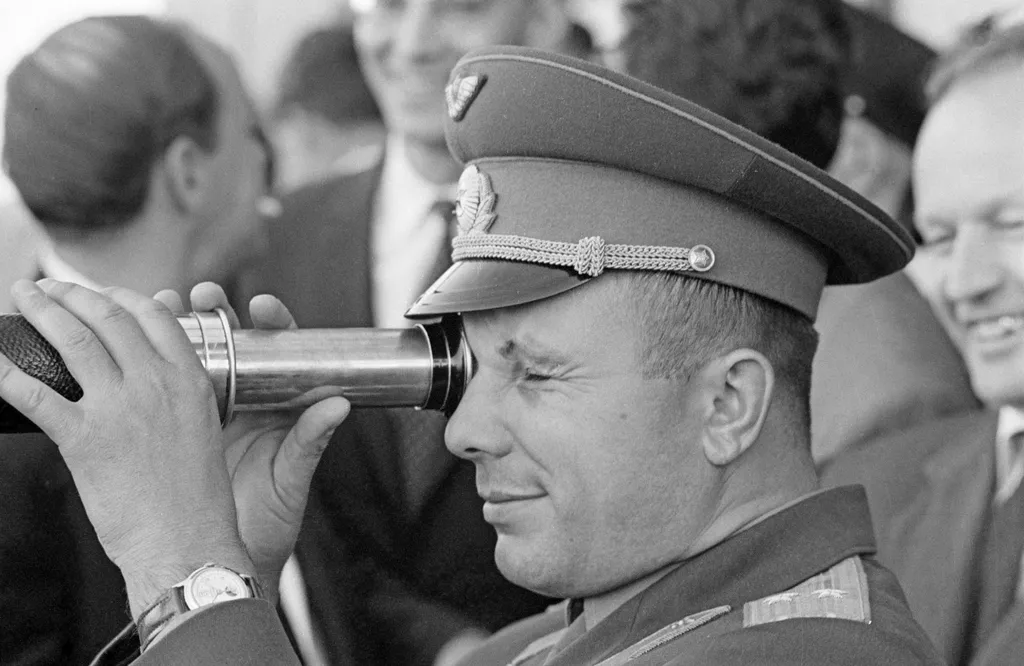 Obituary
NICHOLAS L. JOHNSON (1950-2021)
Nicholas L. Johnson passed this life on Monday, April 12th, 2021 at Ascension Saint Thomas Rutherford at the age of 71. For 35 years he provided technical and policy support to a wide variety of U.S. government organizations in the areas of space situational awareness, space defense, space system analyses, and space environment definition. From 1996 to 2014, Mr. Johnson served as NASA's Chief Scientist for Orbital Debris. For 17 years during this period, he also served as the U.S. technical expert on orbital debris at the United Nations. Mr. Johnson is recognized internationally as an authority on orbital debris and foreign space systems and is the author of eighteen books and more than 200 papers on these topics. Mr. Johnson graduated magna cum laude from Memphis State University (now the University of Memphis) with a B.S. in Physics in 1974 and was honored as a Distinguished Alumnus of the university in 1989. Mr. Johnson was IAASS Honorary Member and winner of the IAASS J. Loftus Space Sustainability Award 2016.