TOP NEWS
Soyuz MS-16 Returns Space Station Trio to Earth
The three international crew members of the Soyuz MS-16 mission have safely returned to Earth following the undocking of their Soyuz spacecraft from the International Space Station at 19:32 EDT (23:32 UTC).
A parachute and retro-rocket assisted landing on the steppes of Kazakhstan followed at 22:55 EDT on Wednesday, 21 October (02:55 UTC on Thursday, 22 October) after a 196 day mission covering 133.5 million kilometers (83 million miles) over 3,136 orbits of Earth.
Prior to undocking, NASA astronaut and Expedition 63 Commander Chris Cassidy handed over command of the Station to Russian cosmonaut Sergey Ryzhikov, who along with Sergey Kud-Sverchkov and Kathleen Rubins arrived on the Station on 14 October on the Soyuz MS-17 flight.
Read more at: NASA spaceflight

From Astronauts: 5 Ways Of Coping With Anxiety, Loneliness
It's called the third-quarter effect: a slump in productivity, morale and health felt around the halfway point of a prolonged period of isolation.
It's normal, and predictable, according to Dorit Donoviel, director of the NASA-funded Translational Research Institute for Space Health and professor of space medicine at Baylor College of Medicine in Houston.
"It's not you," Donoviel said.
Read more at: USA today

Only Collaboration Will Get Humans To The Moon And Mars Rock To Earth, Space Leaders Say
Space agencies are at a crucial pivot point as international consortiums embark on ambitious endeavors like returning samples from Mars and sending human missions to the moon, according to a recent panel discussion.
NASA chief Jim Bridenstine and Jan Woerner, director-general of the European Space Agency, starred in a panel at the online International Astronautical Congress on Oct. 14 that also included a broader discussion about where the two agencies will go next.
Read more at: Space.com

NASA Asteroid Probe Is Overflowing With Space-Rock Samples
NASA's first-ever asteroid-sampling operation apparently went a little too well.
The agency's OSIRIS-REx probe snagged so much dirt and rock from the surface of the near-Earth asteroid Bennu on Tuesday (Oct. 20) that the spacecraft's sampling mechanism didn't close properly, allowing some of the collected material to escape into space, mission team members announced Friday (Oct. 23).
Read more at: Space.com
NEW SPACE/COMMERCIAL
For The First Time, A Starship Prototype Roars To Life With Three Engines
SpaceX engineers achieved another milestone early Tuesday morning when the company's Starship vehicle roared to life for the first time with multiple Raptor engines.
At 3:13am local time in South Texas, a Starship prototype dubbed SN8, or Serial Number 8, fired three Raptor engines for several seconds during a static fire test. Although there was no immediate confirmation from the company, the test at the company's Boca Chica launch site appeared to be successful.
Read more at: Arstechnica

Rocket Builder Firefly Aerospace Aims For First Launch From California In Late December, CEO Says
Firefly Aerospace currently plans for its maiden Alpha rocket launch to happen as early as Dec. 22, co-founder and CEO Tom Markusic told CNBC, as his company prepares for the next major milestone in its plan to offer a variety of space transportation services.
Markusic is confident in the launch date because of the "rigid" requirements of Vandenberg Air Force Base in California, where Firefly is finishing up work to prepare the launchpad at SLC-2.
Read more at: CNBC

SPACE HAZARDS/STM
Why We Don't Know Exactly What Happened During A Near-Collision In Space
Space traffic experts tracked two pieces of orbital garbage that appeared to be careening toward each other on Thursday night: a defunct Soviet satellite and a discarded Chinese rocket booster. Ultimately, the two objects narrowly missed each other, according to private space-tracking company LeoLabs.
LeoLabs, which uses its own ground-based radars to track spaceborne objects, put the odds of collision at 10% or greater. That's high, but not uncommon, LeoLabs CEO Daniel Ceperley told CNN Business on Thursday.
Read more at: CNN

Swirling Fragments of Past Space Endeavors: Threatening Our Future in Space
Swirling fragments of past space endeavors are trapped in orbit around Earth, threatening our future in space. Over time, the number, mass, and area of these debris objects grow steadily, boosting the risk to functioning satellites.
ESA's Space Debris Office constantly monitors this ever-evolving debris situation, and every year publishes a report on the current state of the debris environment.
Read more at: scitech daily

The Strange Story Of 2020 SO: How An Asteroid Turned Into Rocket Junk And The NASA Scientist Who Figured It Out
As soon as he saw the data, Paul Chodas knew something was strange about the near-Earth object that had been designated 2020 SO.
It should have been just another of the tens of thousands of space rocks that astronomers have spotted breezing through our neighborhood in space. This solar system rubble is mostly harmless, but scientists identify and track all they can in case an object appears to be on a collision course with Earth.
Read more at: Space.com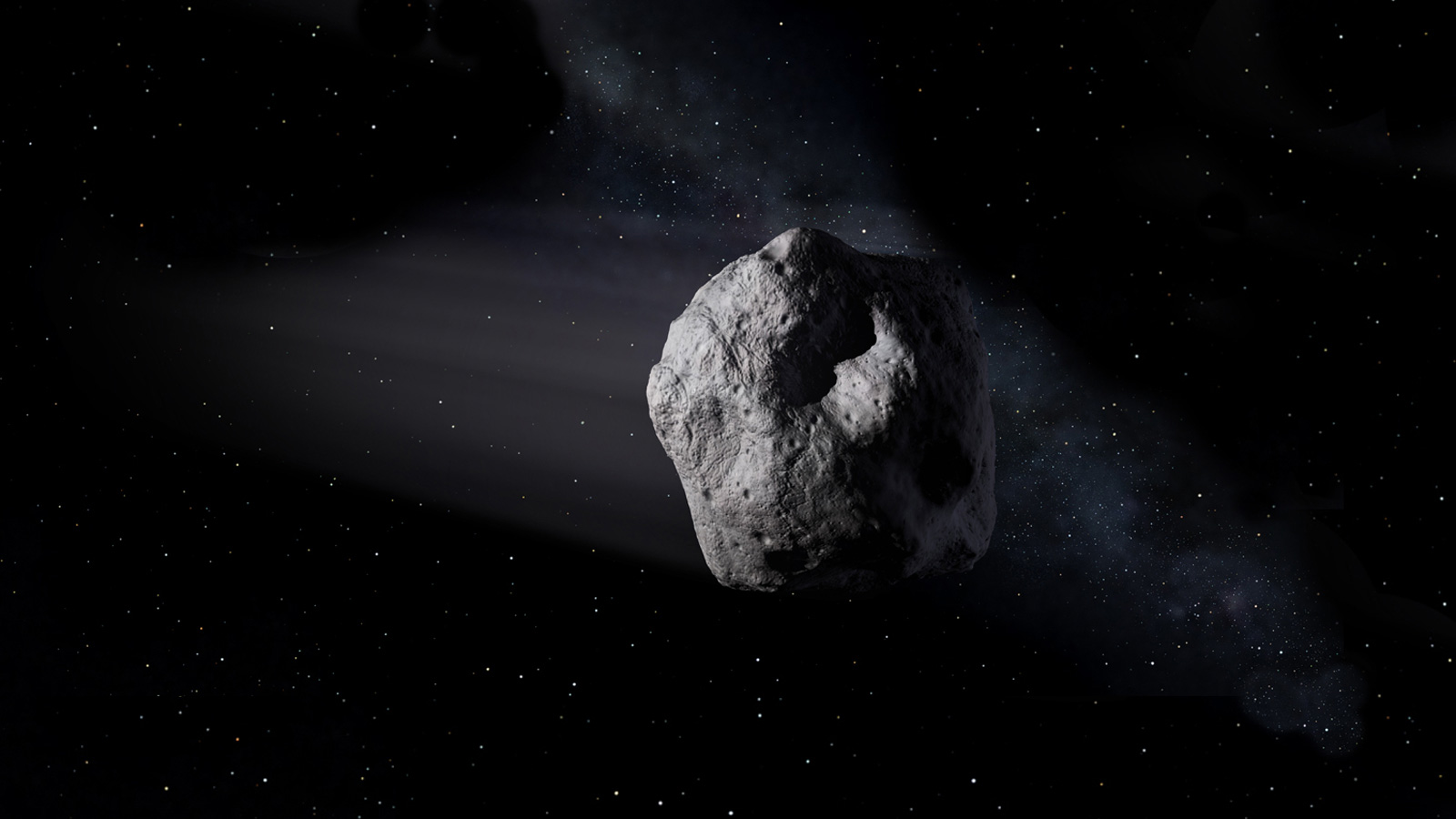 SCIENCE AND TECHNOLOGY
Talking On The Moon: Nasa And Nokia To Install 4G On Lunar Surface
With competition among Earth's telecoms providers as fierce as ever, equipment maker Nokia has announced its expansion into a new market, winning a deal to install the first cellular network on the moon.
The Finnish equipment manufacturer said it was selected by NASA to deploy an "ultra-compact, low-power, space-hardened" wireless 4G network on the lunar surface, as part of the US space agency's plan to establish a long-term human presence on the moon by 2030.
Read more at: Guardian

Can a Moon Base Be Safe for Astronauts?
On August 4, 1972, the sun unleashed an incandescent whip of energy from its surface and flung it toward the planets. It was accompanied by a seething cloud of plasma called a coronal mass ejection, which traversed the nearly 150 million kilometers between sun and Earth in just more than half a day—still the fastest-known arrival time for such outbursts—to briefly bathe our planet in cosmic fire.
Earth's shielding magnetosphere crumpled and shrunk by two thirds, sending powerful geomagnetic currents rippling through the planet.
Read more at: Scientific American

Lockheed Picks Relativity's 3D-Printed Rocket For Experimental NASA Mission
Relativity Space has bagged its first public government contract, and with a major defense contractor at that. The launch startup's 3D-printed rockets are a great match for a particularly complex mission Lockheed is undertaking for NASA's Tipping Point program.
The mission is a test of a dozen different cryogenic fluid management systems, including liquid hydrogen, which is a very difficult substance to work with indeed. The tests will take place on a single craft in orbit, which means it will be a particularly complicated one to design and accommodate.
Read more at: Techcrunch

Dragonfly Aerospace Contracted to Deliver HR-250 Imagers to EOS DA
While the IAC is underway, where Dragonfly Aerospace is proud to act as an exhibitor and Silver Sponsor, Dragonfly Aerospace is happy to announce the conclusion of an agreement with Earth Observing System Data Analytics (EOS DA).
Dragonfly Aerospace will be delivering two of its HR-250 high-performance multispectral imagers to EOS DA. The two imagers the company provides will be used side-by-side to create a wide swath imaging solution with 7 spectral bands at close to 1m resolution.
Read more at: Africanews

NASA Just Picked A Winner In Its Space-Toilet Competition. The $20,000 Prize Awards The Best 'Lunar Loo' For Moon-Bound Astronauts.
The last time astronauts landed on the moon, in December 1972, they wore glorified diapers.
NASA never designed a proper toilet for the Apollo missions. Instead, the astronauts — all of whom were men — peed into roll-on cuffs, pooped in bags, and used space diapers when they ventured out of the lander in their spacesuits.
Read more at: Business insider

SPACE POLICY
The UK's Post-Brexit Space Dream Has Turned Into A Nightmare
When OneWeb was launched in 2012 the London-based satellite firm had an ambitious mission: to provide internet services to remote and rural locations across the world. The company managed to launch 74 of its planned 648 satellites before going bankrupt in March 2020 – an early victim of the coronavirus crisis.
But by October, a US bankruptcy court approved the sale of OneWeb to an unlikely buyer: the British government.
Read more at: Wired

Artemis Accords: Why Many Countries Are Refusing To Sign Moon Exploration Agreement
Eight countries have signed the Artemis Accords, a set of guidelines surrounding the Artemis Program for crewed exploration of the Moon. The United Kingdom, Italy, Australia, Canada, Japan, Luxembourg, the United Arab Emirates and the US are now all participants in the project, which aims to return humans to the moon by 2024 and establish a crewed lunar base by 2030.
Read more at: Conversation

Wicker Introduces Bill to Codify Commerce's Role in Space Situational Awareness
The chairman of the Senate Commerce, Science, and Transportation Committee today introduced legislation to formally put the Department of Commerce in charge of providing Space Situational Awareness (SSA) data to civil, commercial and international satellite operators. A Trump Administration Space Policy Directive did that in 2018, but Congress has yet to codify it in law or provide the money to make it happen.
Sen. Roger Wicker (R-MS) introduced the Space Preservation and Conjunction Emergency (SPACE) Act to codify Space Policy Directive-3 (SPD-3) that transfers responsibility for providing SSA data and conjunction analyses to non-military space operators from DOD to the Department of Commerce (DOC).
Read more at: Spacepolicy online

ISRO Releases Draft Policy To Regulate Space Communication By Private Players
In line with its mandate to open up the space sector for private players, the Indian Space Research Organisation (ISRO) has released the draft of a new Spacecom Policy 2020 to govern the commercial use of orbital slots, satellites, and ground stations for communication needs. The policy details how private players can get authorisation for setting up new communication satellites and ground stations.
Comments on the draft policy have been sought, with the last date of submission being November 4. The policy will come into effect once the Union cabinet clears it.
Read more at: Hindustan times

Chinese Rocket Companies Secure Local Government Support For Research, Production Facilities
Two young Chinese rocket have secured deals with local governments for the establishment of major launch vehicle research and production facilities. 
The agreements made in September demonstrate ongoing and deepening support of commercial space endeavors by Chinese provincial and local governments.
Beijing-based Galactic Energy will construct a base in Jianyang, a county-level city under the administration of Chengdu, a city of 16 million in southwest China. Chengdu is the provincial capital of Sichuan province and already hosts major traditional space sector activity.
Read more at: Spacenews

China Unveils Ambitious Moon Mission Plans For 2024 And Beyond
China has a mission operating on the far side of the moon and is preparing to launch another this year to collect lunar samples. And the country plans to add to its impressive lunar resume, with a new set of missions to explore the moon's south pole.
Chang'e 6, a backup mission for this year's sample-return launch, is scheduled to head to the moon in 2023 or 2024; Chang'e 7 is planned to launch around 2024 with the dual aims of landing on the south pole of the moon and closely studying the region from orbit. An eighth mission is also in the works for later this decade.
Read more at: Space.com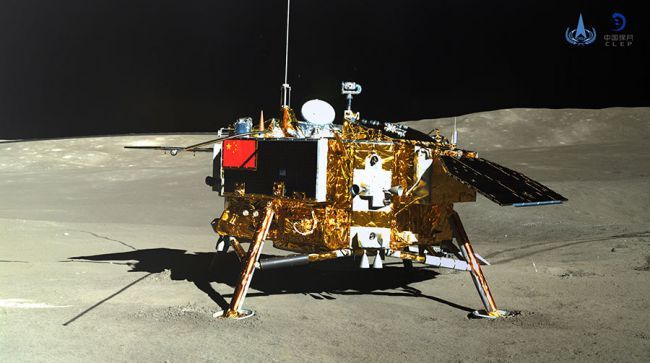 SPACE DEFENSE
Space Force Stands Up Operations Command In Colorado Springs
The U.S. Space Force on Oct. 21 is standing up its first field command at Peterson Air Force Base, Colorado.
The Space Operations Command, or SpOC, will be led by Lt. Gen. Stephen Whiting. He will officially assume command in a ceremony Wednesday.
The SpOC will be responsible for organizing, training and equipping space forces assigned to combatant commands that conduct military operations around the world.
Read more at: Spacenews

VARIOUS
Astronaut Requirements Changing Rapidly With Private Spaceflyers, Long-Duration Missions
Being an astronaut of the 2020s will be completely different than it was for any astronaut that came before, a panel of spaceflyers told the virtual International Astronautical Congress Wednesday (Oct. 14).
The spaceflight environment is rapidly changing due to several different factors. The International Space Station (ISS) is pushing harder into commercialization and will soon be welcoming more and larger space agency crews on commercial crew vehicles while bringing in a few private astronauts.
Read more at: Space.com

Projecting Favorable Perceptions Of Space
For anthropologists and other social scientists, the space race in the 1950s served as a period of cultural and technological transformation as well as an opportunity to advance the public good. Space exploration marked a distinct point in history–a time where humanity knew change was imminent and it could record societal impacts as they occurred. Recognizing the moment's anthropological significance, social psychologist Donald Michael stressed the importance of capturing public opinion before humans ventured into space and cultural attitudes were permanently altered.
Read more at: Eurekalert

SLS Mobile Launcher Rolls to Launch Pad 39B for Testing
As the Space Launch System (SLS) core stage for Artemis-1 approaches the end of "Green Run" testing at the Stennis Space Center in Bay St. Louis, Miss., attention shifted to Florida earlier today as NASA drove its gigantic Mobile Launcher (ML) out to historic Pad 39B at the Kennedy Space Center (KSC) for a series of tests related to late countdown operations and a top-to-bottom "washdown" to remove foreign object debris.
Read more at: Americaspace

International Space Station: A Costly Waste Or A Stepping Stone To Mars?
The International Space Station, or ISS, has recently come under some criticism for excessive and frivolous spending, while astronauts in the low-orbit facility deal with a string of annoyances.
For example, a toilet in the Russian segment of ISS recently broke down – but has apparently since been repaired. The oxygen supply system in the Russian-controlled area of the station also broke down – as did an oven used to warm up meals.
"All of the station's systems are operating normally, there is no danger to the crew's safety and the ISS journey," a spokesperson for Russian space agency Roscosmos told TASS news agency.
Read more at: IBTimes

The Elysium Effect: The Coming Backlash To The Billionaire 'Newspace' Revolution
In the 2013 science fiction film "Elysium" starring Matt Damon, Earth's wealthiest 0.01% move to the ultimate gated community, a luxurious orbiting space colony, leaving a poverty-stricken humanity to fend for themselves on a ravaged planet.
Interestingly, it is indeed some of today's 0.1% who are leading the way into space to build communities beyond Earth. However, quite the opposite of the movie, their goals are of the highest order, from democratizing access to space by lowering costs, to creating new products and ideas, to helping save the planet and opening space to future generations.
Read more at: Space.com

The 1979 Moon Agreement
The 1979 Moon Agreement was considered and elaborated by the Legal Subcommittee from 1972 to 1979. The Agreement was adopted by the General Assembly in 1979 in Resolution 34/68. It was not until June 1984, however, that the fifth country, Austria, ratified the Agreement, allowing it to enter into force in July 1984.
The Agreement reaffirms and elaborates on many of the provisions of the 1967 Outer Space Treaty as applied to the Moon and other celestial bodies, providing that those bodies should be used exclusively for peaceful purposes, that their environments should not be disrupted, that the United Nations should be informed of the location and purpose of any station established on those bodies.
Read more at: Spacelegal issues