TOP NEWS
Malaysia's Measat-3 Satellite Tumbling In GEO
Malaysian operator Measat announced July 17 it has maintained continuous telemetry and command control of an aging satellite that ExoAnalytic Solutions, a space tracking company, said has been drifting westward in geostationary orbit for nearly a month.
The ExoAnalytic space tracking system detected an anomaly for Measat-3 on June 21, after which it started drifting out of its 91.5 East orbital slot.
Measat-3 appears to have made several in-orbit maneuvers after beginning to drift June 22, but "none since our analysts confirmed on July 1 that it was tumbling," said ExoAnalytic Solutions executive vice president of engineering Bill Therien.
Read more at: Spacenews
Virgin Galactic's SpaceshipTwo Unity 22 Launch With Richard Branson. See Video And Photos Of The Flight.
On July 11, Virgin Galactic made a giant leap toward commercial suborbital spaceflight. The company launched its first fully crewed flight of its SpaceShipTwo space plane Unity with a special passenger on board: the company's billionaire founder Richard Branson. Branson, three crewmates and two pilots launched on the historic flight after being carried into launch position by Virgin Galactic's carrier plane VMS Eve. They will take off from the company's homeport of Spaceport America in New Mexico, with a live webcast chronicling the flight.
Read more at: Space.com
'Hubble Is Back!' Famed Space Telescope Has New Lease On Life After Computer Swap Appears To Fix Glitch
The iconic but elderly Hubble Space Telescope appears to have been resurrected again after a shutdown of more than a month following a computer glitch. Science has learned that following a switch from the operating payload control computer to a backup device over the past 24 hours, Hubble's operators have re-established communications with all the telescope's instruments and plan to return them to normal operations today.
"Hubble is back!" Tom Brown, head of the Hubble mission office, emailed to staff at the Space Telescope Science Institute at 5:56 a.m. "I am excited to watch Hubble get back to exploring the universe."
Read more at: Sciencemag
U.S. Approves Blue Origin License For Human Space Travel Ahead Of Bezos Flight
The Federal Aviation Administration (FAA) said on Monday it approved a Blue Origin license to carry humans on the New Shepard launch system into space.
Former Amazon.com Chief Executive Jeff Bezos is set to fly to the edge of space on Blue Origin's maiden crewed voyage on July 20.
Blue Origin is authorized to carry humans while its FAA license is valid through August and is approved to conduct these missions from its Launch Site One facility in Texas, the agency confirmed.
Read more at: Reuters
Increasing Demands Putting Pressure On Deep Space Network
A growing number of spacecraft missions, as well as NASA's Artemis program, are putting new pressures on the agency's Deep Space Network of antennas that communicate with them.
In a July 7 presentation to the steering committee of the planetary science decadal survey, Brad Arnold, manager of the Deep Space Network (DSN) at the Jet Propulsion Laboratory, says that even with upgrades to the radio antennas at sites in Australia, California and Spain, the system can't keep up with growing demand from missions.
"We're trying to add capacity and more antennas, but we can't keep up with the demand that's currently out there, so missions should expect to be getting less availability," he said.
Read more at: Spacenews
SPACE HAZARDS AND STM
US Wants Giant Radar In UK To Track Space Objects
The US Space Force is developing the global system to identify potential "targets" up to 36,000km away, in areas of deep space where a lot of military satellites are positioned.
Other sites would include Texas and Australia.
The Ministry of Defence said the new radar capability has the potential to make space "safer and more secure".
It comes amid growing concerns about congestion, competition and even an arms race in space.
Read more at: BBC
Government Fund Will Support New Ideas For Cleaning Up Space
One of the biggest global challenges facing the space sector is orbital congestion and space debris. There are currently an estimated 900,000 pieces of space debris including old satellites, spent rocket bodies and even tools dropped by astronauts orbiting Earth. Space debris can stay in orbit for hundreds of years and present a real danger to the rapidly increasing number of new satellites being launched each year.
The UK Space Agency is looking to fund two active debris removal feasibility studies through its Space Surveillance and Tracking (SST) programme, which aims to make space safer and more sustainable.
Read more at: UK gov
Solar Storm 2021: Earth Braces For Powerful Solar Storm
After a powerful solar flare created a blackout over the Atlantic, a solar storm is headed towards Earth, likely to hit the planet Today & Tomorrow.
Read more at: Youtube
NEW SPACE/COMMERCIAL
What Are The Chances That Jeff Bezos Won't Survive His Flight On New Shepard?
Jeff Bezos should feel mildly confident that he's not going to be blown to smithereens during his upcoming jaunt to space. Though riskier than many other things the world's wealthiest billionaire might do, the first crewed flight of his New Shepard rocket will be about as dangerous as the majority of other spaceflight launches, according to two experts consulted by Live Science. Bezos, the former CEO of Amazon, will partake in an 11-minute journey along with three other crew members on July 20, an event set to coincide with the 52nd anniversary of the Apollo 11 moon landing, as Live Science previously reported.
Read more at: Space.com
China's Commercial Space Industry
Richard Branson won the billionaire space race this week when he boarded his Virgin Galactic spacecraft and became the first "space tourist" for a few minutes. He got there ahead of Amazon founder Jeff Bezos who is to take off in his Blue Origin rocket next week.
Of course, American firms aren't the only ones heading into space. In recent months, China's national space program has landed rovers on the moon and Mars and placed its own space station into orbit. But beyond the national program, China's commercial space industry is growing rapidly.
Read more at: Spacedaily
Israeli Lunar Landing Venture Says It Secures $70 Million For 2024 Launch
An Israeli space group is on course to make its second attempt at an unmanned lunar landing in 2024 after securing $70 million in private funding for the mission.
The SpaceIL organisation said on Sunday that Patrick Drahi, a Franco-Israeli billionaire and controlling shareholder of Altice Europe, would donate the funds along with SpaceIL chairman Morris Kahn and South African businessman Martin Moshal.
Read more at: Reuters
Thales Alenia Space To Provide The First Two Pressurized Modules For Axiom Space Station
Thales Alenia Space, Joint Venture between Thales (67%) and Leonardo (33%), and Axiom Space of Houston, Texas (USA), have signed the final contract for the development of two key pressurized elements of Axiom Space Station – the world's first commercial space station. Scheduled for launch in 2024 and 2025 respectively, the two elements will originally be docked to the International Space Station (ISS), marking the birth of the new Axiom Station segment. The value of the contract is 110 Million Euro.
Read more at: Thales group
Chinese Rocket Companies Are Preparing For Hop Tests
A number of Chinese rocket firms are preparing to carry out first hop tests in a bid to develop reusable launch vehicles.
Beijing Deep Blue Aerospace Technology Co., Ltd., carried out a 10-second static fire test of the 7.3-meter-high "Nebula-M" technology verification test vehicle, the company announced July 13.
Deep Blue Aerospace plans to follow up with a variable thrust test before attempting vertical takeoff, vertical landing tests with the Nebula-M. No timeline for the attempts was provided.
Read more at: Spacenews
SCIENCE AND TECHNOLOGY
Scientists Created Several Samples Of Glasses For Protection Against Nuclear Radiation
An international research team, including physics from Russia, has created new glasses for protection against X-ray and gamma radiation. Scientists could select new components that improved the characteristics of the samples and allowed to reduce the amount of lead in the glass composition. Physicists engineered several samples of glasses.
One of the latest results – glasses based on barium fluoride – was described by the team in the Optic magazine. But the best results have bismuth borate glasses. Its radiation protection characteristics (mean-free-path, half-value layer) are better than commercial analogs. The features of these samples are described in the Scientific Reports.
Read more at: Spacedaily

NASA Moves Ahead With Plan To Support Private Space Stations
NASA is moving ahead with plans to help fund a new generation of private space stations in an effort to ensure replacements are ready when the International Space Station shuts down in as little as seven years.
The space agency on Monday released a final request for proposals for new space stations. Those proposals are due Aug. 26.
Read more at: UPI

Ariane 6 Targets New Missions With Astris Kick Stage
ESA will enhance the versatility of Europe's Ariane 6 rocket with a kick stage called Astris in a €90 m development contract with prime contractor, ArianeGroup. This is part of ESA's strategy to extend Ariane 6's capabilities to serve a wider range of space transportation requirements.
Astris is planned to fly by mid 2024 as an optional add-on to Ariane 6's upper stage and will interface directly with the payload. This will enable Ariane 6 to offer a range of new space transportation services by allowing complex orbital transfers.
Read more at: ESA

NASA Issues Contracts For Nuclear Thermal Propulsion Studies
NASA has selected three teams of companies to perform concept studies of nuclear thermal propulsion (NTP) reactors while making plans to fund similar studies for nuclear surface power systems.
Jim Reuter, NASA associate administrator for space technology, announced the awards in a presentation at the American Astronautical Society's Glenn Memorial Symposium July 13. Each contract is worth approximately $5 million and will last one year.
Read more at: Spacenews
China Launches Secretive Suborbital Vehicle For Reusable Space Transportation System
China conducted a clandestine first test flight of a reusable suborbital vehicle Friday as a part of development of a reusable space transportation system.
The vehicle launched from the Jiuquan Satellite Launch Center Friday and later landed at an airport just over 800 kilometers away at Alxa League in Inner Mongolia Autonomous Region, the China Aerospace Science and Technology Corp. (CASC) announced.
Read more at: Spacenews
What's A Suborbital Flight? An Aerospace Engineer Explains
"Suborbital" is a term you'll be hearing a lot as Sir Richard Branson flies aboard Virgin Galactic's VSS Unity winged spaceship and Jeff Bezos flies aboard Blue Origin's New Shepard vehicle to touch the boundary of space and experience a few minutes of weightlessness. But what exactly is "suborbital"? Simply put, it means that while these vehicles will cross the ill-defined boundary of space, they will not be going fast enough to stay in space once they get there.
Read more at: Conversation
Third Successful Vikas Engine Long Duration Hot Test for Gaganyaan Program
On July 14, 2021, ISRO has successfully conducted the third long duration hot test of the liquid propellant Vikas Engine for the core L110 liquid stage of the human rated GSLV MkIII vehicle, as part of the engine qualification requirements for the Gaganyaan Programme.
The engine was fired for a duration of 240 seconds at the engine test facility of ISRO Propulsion Complex (IPRC), Mahendragiri in Tamil Nadu. The performance of the engine met the test objectives and the engine parameters were closely matching with the predictions during the entire duration of the test.
Read more at: ISRO

SPACE POLICY
Space Situational Awareness, Space Traffic Management, and Orbital Debris: Examining Solutions for Emerging Threats
U.S. Senator John Hickenlooper, Chair of the Subcommittee on Space and Science, will convene a hearing titled "Space Situational Awareness, Space Traffic Management, and Orbital Debris: Examining Solutions for Emerging Threats" at 10:00 a.m. on Thursday, July 22, 2021. Reliable space situational awareness ("SSA") data and civil space traffic management ("STM") services are critical to enabling continued growth of the innovative commercial space industry. As the number of satellites in orbit rapidly increases, the nation must redouble its efforts to track and manage objects in space. Witnesses will discuss the policies, programs, and research needed for effective civil SSA, STM, and orbital debris mitigation.
Read more at: Senate
House Appropriators Approve NASA Spending Bill With Revised Lunar Lander And Nuclear Propulsion Language
The House Appropriations Committee passed a spending bill July 15 that leaves intact overall funding for NASA but tweaks language regarding the Human Landing System and nuclear thermal propulsion.
The committee voted 33–26 to advance the commerce, justice and science (CJS) appropriations bill to the full House. The bill allocated $81.3 billion in funding for fiscal year 2022, including $25.04 billion for NASA.
The vote came after several hours of debate on amendments, most of which did not involve NASA. Members did swiftly approve on a voice vote one amendment, offered by Rep. Ben Cline (R-Va.), that requires $80 million of the $110 million included in the bill for nuclear thermal propulsion (NTP) research at NASA go toward work on a light demonstration.
Read more at: Spacenews
House Appropriators Propose Bigger Boost for NASA Than Biden
The House Appropriations Committee released the draft of its FY2022 Commerce-Justice-Science (CJS) bill this afternoon. It proposes $25.04 billion for NASA, $1.77 billion more than FY2021 and about $240 million more than President Biden's request of $24.80 billion. How much of that increase, if any, is for the Artemis Human Landing System remains unclear, though. Subcommittee markup tomorrow and full committee markup on Thursday may provide some answers.
The draft bill was released today, but not the accompanying report that provides details and explanations of the committee's decisions.
Read more at: Spacepolicyonline
ESA And NASA Join Forces To Understand Climate Change
Climate change is, arguably, the biggest environmental challenge the global population faces today. To address this major issue, decision-makers not only need accurate information on how our world is changing now, but also predictions on what may happen in the future. A sound knowledge of how Earth behaves as one system is the foundation to all of this – and the pieces of this complex puzzle come largely from satellites orbiting our planet. To ensure that data from Earth-observing satellites are used to their best advantage, further science and, ultimately, bring the most benefit to humankind, ESA and NASA have formed a strategic partnership for Earth science and climate change.
Read more at: ESA
Jeff Bezos, Richard Branson and Where Space Really Begins
Scientists say determining the boundaries of space is fuzzy, but billionaires Jeff Bezos and Richard Branson have ignited the debate as they race to jump-start a space-tourism industry.
For much of the world, the boundary to space is considered the imaginary Karman Line, which starts around 62 miles above Earth and which Mr. Bezos and his Blue Origin LLC capsule is scheduled to cross on Tuesday.
The Federal Aviation Administration considers space starting 50 miles above Earth, and those that fly above that level as astronauts.
Read more at: WSJ
SpaceX May Have the Largest Unmanned Merchant Vessel in Operation
Elon Musk's commercial space launch company, SpaceX, may have deployed the largest fully unmanned commercial vessel in operation today. 
The 10,000 dwt, 300-foot deck barge Marmac 302 was recently converted at Bollinger's Port Fourchon yard and renamed A Shortfall of Gravitas. She been outfitted with a wider deck and a set of four thruster pods, enabling her to hold station and catch SpaceX's booster rockets on their return to earth.
Read more at: maritime-executive
If A Satellite Falls On Your House, Space Law Protects You – But There Are No Legal Penalties For Leaving Junk In Orbit
On May 8, 2021, a piece of space junk from a Chinese rocket fell uncontrolled back to Earth and landed in the Indian Ocean near the Maldives. A year ago, in May 2020, another Chinese rocket met the same fate when it plummeted out of control into the waters off the West African coast. No one knew when or where either of these pieces of space junk were going to hit, so it was a relief when neither crashed on land or injured anyone.
Read more at: Conversation
South Korea Seeks to Move Up Its Spot in Global Space Race
South Korea's space program is set for a major boost with new satellites to keep it at the forefront of the 6G communications competition and more eyes in the sky for national security purposes, the science minister said.
Lim Hye-sook said this means launching multitasking satellites on home-grown rockets, and eventually a mission to the moon. "Space exploration will be the platform for new businesses," Lim, who received her doctorate in electrical engineering and computer science from the University of Texas, said in interview with Bloomberg this week.
Read more at: Bloomberg
SPACE DEFENSE
Nanosatellites Could Play Pivotal Role In Defense Against Enemy Missiles
The CubeSat Networked Communications Experiment Block 1 – part of MDA's Nanosat Testbed Initiative – uses small, low-cost satellites to demonstrate networked radio communications between nanosatellites while in orbit. MDA will conduct a 90-day demonstration, with a mission extension of up to one year, to ensure the two CubeSats can navigate properly, receive and send signals to radios and networks and operate as intended.
"These satellites will test key technologies that mitigate risk for systems, such as the Hypersonic and Ballistic Tracking Space Sensor," Walt Chai, MDA director for space sensors, said.
Read more at: Spacewar
Maneuver Warfare In Space: The Strategic Imperative For Nuclear Thermal Propulsion
China's aggressive military space strategy, which views space warfare as "rapid and destructive," must prompt U.S. space leaders to rethink their approach to this growing threat. While defenses against Chinese ground-based anti-satellite missiles or on-orbit weapons may include such methods as proliferation of numerous small-satellite constellations or hardening of satellites themselves, speed and maneuverability will remain key war-fighting attributes. A safe, reliable and effective way to achieve these attributes is through the use of nuclear thermal propulsion for our space vehicles.
Read more at: Defensenews
The German 'New Space' Industry Is Booming. So Why Isn't Berlin Buying In?
On a balmy June afternoon, members of the defense and space industries, regional lawmakers, and other observers gathered just outside of Munich, Germany, to witness the opening of new space company Mynaric's first serial production facility.
The company, which launched in 2009 as a spinoff from the German Aerospace Center, will build laser communication equipment at scale out of its 1,600-square-meter facility. Per the company, Mynaric's announced contracts for hardware delivery are currently all for U.S.-based customers, including the Defense Advanced Research Projects Agency and the Space Development Agency. A few memoranda of understanding have been signed with customers in Europe and the rest of the world, a spokesperson said.
Read more at: Defensenews
US Army IBCS Flight Test Demonstrates Joint Engagement In Electronic Attack Environment
The US Army successfully engaged a cruise missile target in an highly contested electronic attack environment during a developmental flight test using the Northrop Grumman Corporation Integrated Air and Missile Defense Battle Command System (IBCS).
The test at White Sands Missile Range in New Mexico demonstrated the integration of IBCS and the U.S. Marine Corps AN/TPS-80 Ground/Air Task-Oriented Radar (G/ATOR) system, also manufactured by Northrop Grumman.
Read more at: Spacewar
Northrop Grumman Builds Hypersonic Center of Excellence to Support National Security
Northrop Grumman has broken ground on a Hypersonics Center of Excellence to support the U.S. military and its allies in the fight against evolving threats. Through its investments in digital engineering and smart infrastructure at its Elkton, Maryland facility, Northrop Grumman will provide full lifecycle production for hypersonic weapons, from design and development to production and integration.
"Hypersonic weapons protect our warfighters by offering higher speeds, longer ranges, optimal performance and the ability to combat a threat with as much distance in between them and the threat as possible," said Rebecca Torzone, vice president, missile products, Northrop Grumman.
Read more at: spacewar
Biden Nominates Deputy Director Of The National Reconnaissance Office To Lead New Space Systems Command
President Joe Bident has tapped the deputy director of the agency in charge of the nation's spy satellites to run the U.S. Space Force's new acquisitions command, where he would be in charge of procuring billions of dollars worth of satellites and supporting technologies. If confirmed by the U.S. Senate, Maj. Gen. Michael Guetlein, deputy director of the National Reconnaissance Office, would take over Space Systems Command — a new field command that will develop, acquire, field and sustain space capabilities for the Space Force. He would also be promoted to lieutenant general.
Read more at: c4isrnet
VARIOUS
On This Day in Space! July 20, 1969: Apollo 11 Astronauts Take the First Moonwalk
On July 20, 1969, human beings walked on the moon for the very first time! 
Apollo 11 astronauts Neil Armstrong and Buzz Aldrin exited their lunar lander and planted their moon boots on the lunar surface at about 11 p.m. EDT (0300 GMT on July 21).
Armstrong led the way down the ladder. When he took his first step, he famously said, "That's one small step for a man … one giant leap for mankind."
Read more at: Space.com
Blue Origin Donates New Shepard Auction Proceeds To Space Nonprofit Groups
With less than a week before its first crewed suborbital spaceflight, Blue Origin is distributing some of the proceeds from an auction for one of the seats on that flight to a group of space-related nonprofit organizations.
Blue Origin announced July 14 it is awarding $1 million each to 19 organizations through its foundation, Club for the Future. The organizations include a wide range of educational and advocacy groups, from the Challenger Center and Space Camp to The Planetary Society and the International Astronautical Federation.
Read more at: Spacenews
'Space is for Everyone': European Space Agency to Hire First Disabled Astronaut
The European Space Agency hopes to hire and launch the world's first physically disabled astronaut and several hundred would-be para-astronauts have already applied for the role, ESA head Josef Aschbacher told Reuters on Friday.
The 22-member space programme has just closed its latest decennial recruitment call for astronauts and received 22,000 applicants, Aschbacher said.
"We would like to launch an astronaut with a disability, which would be the first time ever," the Austrian added. "But I'm also happy for ESA because it shows that space is for everyone, and that's something I'd like to convey."
Read more at: News18
Ashton Kutcher Sells Virgin Galactic Space Flight Ticket After Wife's Concern
The 43-year-old actor revealed he was supposed to be on the next Virgin Galactic flight to space but his wife Mila Kunis, 37, convinced him that being a space tourist was not a good idea for a father of two.
He told Cheddar News: "When I got married and had kids, my wife basically encouraged that it was not a smart family decision to be heading into space when we have young children, so I ended up selling my ticket back to Virgin Galactic. I was supposed to be on the next flight, but I will not be on the next flight."
Read more at: tvnz
John Glenn's Fan Mail Shows Many Girls Dreamed Of The Stars – But Sexism In The Early Space Program Thwarted Their Ambitions
Pioneering spacefarer John Herschel Glenn Jr. would have turned 100 on July 18, 2021. When Glenn died in 2016, the famed astronaut was lauded as "the last genuine American hero." NASA, the U.S. Marine Corps, President Barack Obama and many others posted tributes on social media. Hundreds of nostalgic fans testified to Glenn's impact on their own senses of youthful possibility. One woman recalled being a fifth grader in February 1962, listening to coverage of Glenn's orbital flight at school on a transistor radio: "This was the definition of the future … I wanted to do hard math with slide rules and learn hard languages and solve mysteries. I wanted to be like John Glenn."
Read more at: Conversation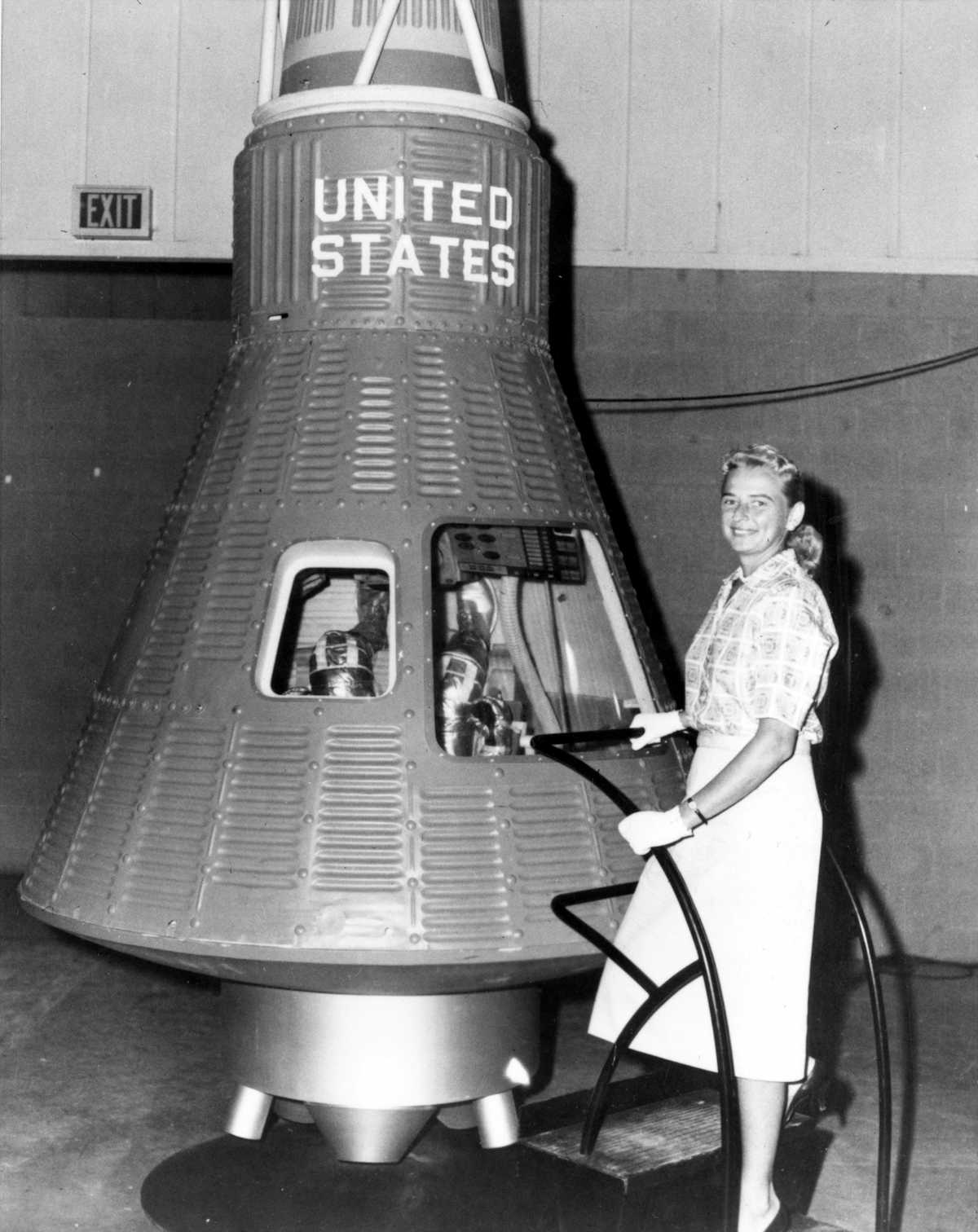 ERS: 30 years of Outstanding Achievements
ESA's first Earth observation mission dedicated to understanding our planet, the European Remote Sensing satellite (ERS-1), was launched into orbit on 17 July 1991 – almost 30 years ago today. At the time of its launch, the ERS satellite was one of the most sophisticated spacecraft ever developed and launched by Europe, paving the way for satellite technology in the areas of atmosphere, land, ocean and ice monitoring. Today, we look back at some of the mission's key accomplishments.
Read more at: ESA
Cruise By Jupiter And Its Giant Moon Ganymede In This Gorgeous Juno Flyby Video
A dazzling new animation puts you aboard NASA's robotic Juno spacecraft during its epic flybys last month of Jupiter and the huge moon Ganymede. On June 7, Juno zoomed within just 645 miles (1,038 kilometers) of Ganymede, the largest moon in the solar system. It was the closest a probe had gotten to the icy, heavily cratered world since May 2000, when NASA's Galileo spacecraft flew by at a distance of about 620 miles (1,000 km).
Read more at: Space.com